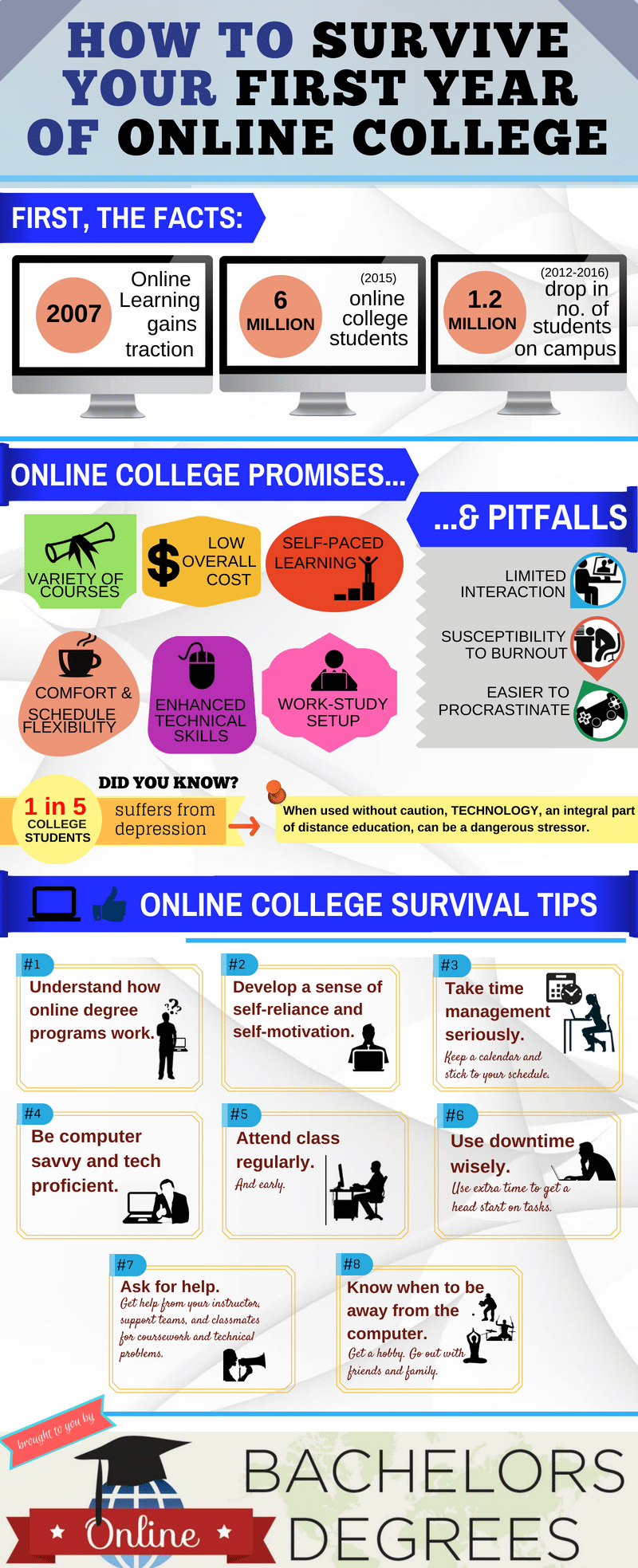 FIRST, THE FACTS:
1) Online learning or distance learning began to gain traction in 2007.
2) Distance enrollments is growing relentlessly. Over 6 million higher education students took at least one distance education course in 2015, comprising 30% of all enrollments (2017 report)
Featured Programs
3) Between 2012 and 2016, the number of on-campus students dropped by 1.2 million or 6.4%
ONLINE COLLEGE PROMISES…
Variety of courses
Lower total costs
Convenience and flexibility
Self-paced learning
Work-study setup
Enhanced technical skills
… AND PITFALLS:
Lack of interaction
Prone to burnout
Easier to procrastinate
DID YOU KNOW?
Nearly 1 in 5 college students suffer from anxiety or depression? When used without caution, technology–an integral part of the distance education system–can be a dangerous stressor.
TIPS TO SURVIVE:
Understand exactly how online degree programs work.
Develop a sense of self-motivation and self-reliance.
Be computer savvy and tech proficient.
Attend classes early and regularly.
Ask for help for coursework and technical problems. Get in touch with support teams, chat rooms to connect with instructor and classmates.
Take time management seriously. Keep a calendar and maintain a schedule.
Use downtime wisely. Use extra to get a head start on tasks.
Know when to be away from the computer. Keep a hobby.