A Bachelor's in Applied Psychology degree is a multidisciplinary field that utilizes theories and principles of both clinical and behavioral, as well as organizational psychology. On its own, Psychology—also termed practical psychology or Psychotechnics—deals with the human mind, consciousness, behavior, mental structures, and functions. As a general term, it is said to be the science of mental life that deals with the structural, functional, genetic, and social aspects of the science.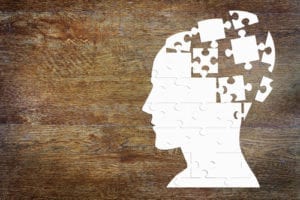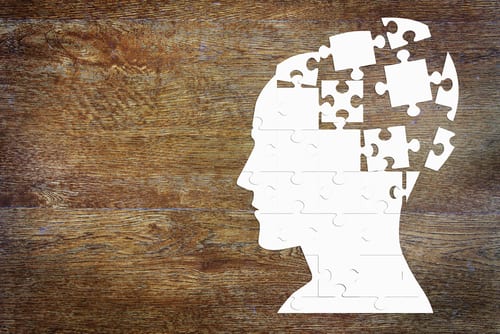 Applied Psychology is one of the most prominent subfields of Psychology, Students of Online Bachelor's in Applied Psychology are taught to use scientific methods to develop answers and address practical issues concerning human behavior.
The job outlook for Applied Psychology majors is predicted to increase over the year as a wide range of industries requires professionals in the field. It is the first step for students to become professionals in the field of mental health, education, or business. Upon earning the degree, they become key players in the marketing and advertising industries. They pay attention to consumer demographics and secure a successful campaign.
What is the difference between Psychology and Applied Psychology?
Applied Psychology lays more emphasis on the scope of everyday issues such as health, workplace, and education, as well as technology and psychological science rehabilitation. AP research centers around improving real-world affairs.
Most importantly, Applied Psychology degree holders become members of the police force and land criminal justice professions. Many Applied Psychology experts assist in solving cases and prosecuting offenders.
Related Articles: 30 BEST ONLINE SCHOOLS FOR BACHELOR'S IN PSYCHOLOGY, 11 BEST ONLINE SCHOOLS FOR BACHELOR'S IN FORENSIC PSYCHOLOGY, and 29 BEST ONLINE SCHOOLS FOR BACHELOR'S IN SOCIOLOGY
Table of Contents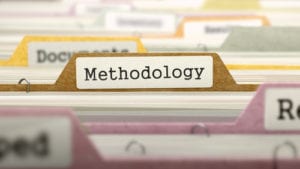 METHODOLOGY
We cataloged The 14 Best Online Schools for Bachelor's in Applied Psychology Programs, featuring the colleges and universities offering web-based platforms for earning the degree. We highlight how these online schools adhere to the same standards as most brick-and-mortar degree programs, only with accelerated completion and flexible scheduling options. We emphasize each online Bachelor's in Applied Psychology Program's courses, quality of instruction, student-to-teacher ratio, and credit hour requirements. The schools were listed in random order based on the following considerations:
100% Online or Hybrid formats, ease of credit transfers, prepares students for earning a Master's degree in Applied Psychology,
Curriculum designed to teach the foundations of Applied Psychology, including Health Psychology, Abnormal Behavior, and Lifespan Development, among many others,
Psychological studies focusing on all needs: Physical, Social and Psychological aspects of human behavior and its effects on business environments and personal relationships,
Encourages personal growth through studies in Applied Psychology, as well as, community outreach involvement,
Proper Regional Accreditation,
Financial Aid options, including Grants, Military Discounts, Scholarship opportunities, as well as, Work Tuition Assistance programs,
Meets curriculum standards required by the American Psychological Association,
Diverse Elective and/or Concentrations tailored to fit your career choice in Psychology,
Provides Internship opportunities to gain real-world experience,
Improves research, data and analysis capabilities.
To learn more, check out our Methodology page.
BEST ONLINE SCHOOLS FOR BACHELOR'S IN APPLIED PSYCHOLOGY PROGRAMS
University of Massachusetts Amherst
Bachelor's Degree Completion Program in Applied Psychology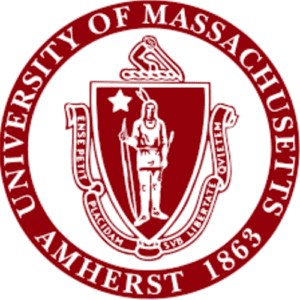 The University of Massachusetts is one of the most well-respected online higher education school systems in the country, and the Amherst campus provides an outstanding online bachelor's degree completion program in Applied Psychology. As such, it allows students to transfer up to 105 previously earned credits from another college or university, which is much more than most other degree completion programs allow. This psychology undergraduate is provided through the University Without Walls, which is a department within UMass Amherst that is entirely committed to providing online students with all of the most supportive and extensive resources possible. It is an excellent degree for students who have years of experience in professional psychology, as well as newcomers to the career.
---
City University of Seattle
Bachelor of Arts in Applied Psychology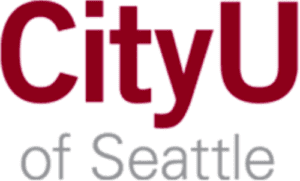 The City University of Seattle provides a full, 180-credit undergraduate degree in Applied Psychology that can be completed entirely at a distance. The program provides preparation for careers in human services, counseling, education, and business. Students work diligently to enhance their interpersonal skills, critical-thinking capabilities, ethical consciousness, and cross-cultural awareness to provide highly effective psychological services for diverse future clients. The immersive curriculum offers opportunities for students to delve deeply into various psychological approaches and apply major theories of personality. It is an accelerated online bachelor's in psychology that can be completed in as little as three years.
---
Biola University
B.S. in Applied Psychology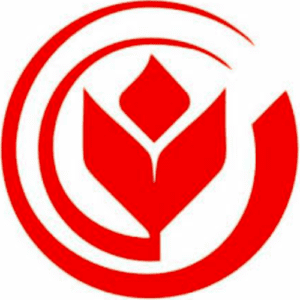 Biola University offers an accelerated online Bachelor of Science in Applied Psychology degree in which students complete flexible coursework over seven-week terms. The curriculum is designed in an asynchronous format, which means that students can take their classes on an entirely independent schedule. Each student is matched with a personal success coach who helps them navigate the intricacies of the degree and the profession. Upon exiting the program, graduates have a refined understanding of their personal pursuits and goals in applied psychology. At Biola, all of the coursework is taught from a biblical perspective and integrates principles of Christianity throughout all online programs. Some of the course topics that students will undertake include psychology and Christian thought, marriage and family life, and counseling techniques.
---
Hodges University
Bachelor's Degree in Applied Psychology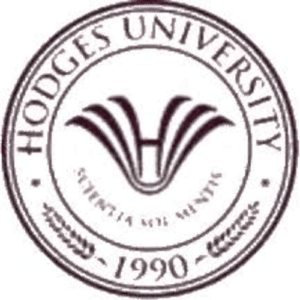 The Bachelor of Science in Applied Psychology from this online school is considered by many reputable resources to be one of the best in the nation. Hodges University provides a curriculum that allows students to explore the profession as it applies to multiple demographics and personality types. Graduates go on to work in community agencies, hospitals, substance abuse counseling services, case management, and hospices. The coursework includes exciting learning opportunities such as creating mock treatment plans for different patients and utilizing community-based resources. Individuals exiting Hodges University are well-prepared to sit for any applicable certification examination, such as the Certified Addiction Professional exam.
---
Oregon Institute of Technology
Online Applied Psychology Program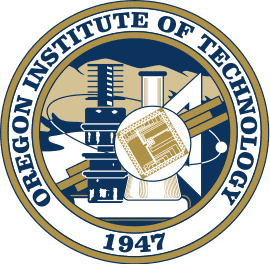 With a strong core curriculum, Oregon Tech's Applied Psychology program is at par with the standards set by the American Psychological Associations (APA). It highlights the practical application of psychological knowledge and skills while exploring the subjects of Developmental, Abnormal, Social, Cognitive, and Counseling psychologies, as well as Behavior Modification, Research Methods, and more. However, both core and elective courses follow a skills-based approach, which allows students to apply their knowledge to real-world situations specifically.
Students must complete 67 credit hours to graduate. Among the 67 total credits, 54 of which are elective courses.
---
Belhaven University
Online Bachelors of Arts in Applied Psychology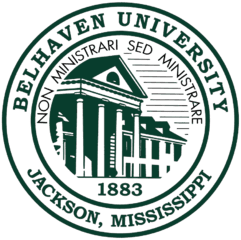 Belhaven University offers a fully online Bachelors of Arts in Applied Psychology that introduces students to the study of human behavior and mental health processes, all under the context of the Christian worldview. The university prepares students for academic advancements and substantial career potential. A degree in BA Applied Psychology at Belhaven requires the completion of 124 credit hours, including two 3-credit Psychology electives, to secure graduation.
---
Southern New Hampshire University
Bachelor of Arts in Psychology with an Applied Psychology Concentration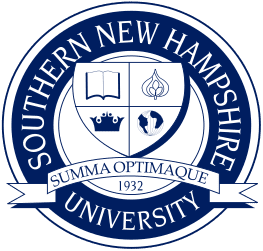 Southern New Hampshire University's Bachelor of Arts in Psychology with an Applied Psychology concentration is a perfect choice for those who are involved in business or human resources. SNHU's Psychology program centers on psychological theories and approaches as applied in the workforce. It aims to develop and integrate classic concepts in the field of psychology into the current real-world problems. The concentration in Applied Psychology puts great emphasis on human behavior when exposed to various environments. Graduates of the program choose to pursue higher education after completing the required 120-course credits.
---
Walden University
Online Bachelor's of Science in Psychology with a concentration in Applied Psychology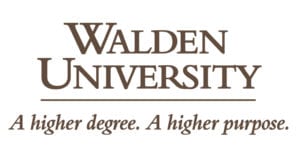 Walden University offers an online Bachelor's of Science in Psychology with a concentration in Applied Psychology and degree holders in this field are equipped with the knowledge and skills of psychological development at all stages of human life. These qualifications are significant in assessing human behavior and are key to diagnosing common psychological disorders. With a total of 181 quarter credits, graduates are sure to gain improved abilities in research, statistics, and analysis. The credits are outlined below:
General education courses (46 cr.)
Core courses (35 cr.)
Concentration courses (25 cr.)
Psychology elective courses (10 cr.)
Elective courses (65 cr.)
Through an extensive curriculum, students are required to complete courses including Childhood and Adolescence, Human Development, Adulthood, Cognitive Psychology, and Psychological Disorders to name a few.
---
Loyola University Chicago
Bachelor of Arts in Applied Psychology Offered Online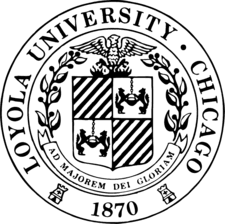 The Bachelor of Arts in Applied Psychology offered online at Loyola University Chicago provides a business-centric approach to the application of psychological concepts and theories. Loyola University has an extensive online curriculum covering social psychology, personality studies, as well as industrial psychology. This specific concentration was designed for those with careers in leadership and management in mind. After completing a total of 120-credit hours, graduates of the program are prepared to take on jobs that center on employee relations, training, coaching, and employee motivation and productivity.
---
Regis University
Online Bachelor of Science in Applied Psychology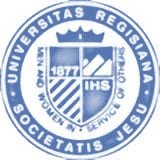 Regis University offers a rigid Bachelor of Science in Applied Psychology degree emphasizing how psychological theories are applied in modern times. The university follows a Jesuit-based education with a traditional and innovative teaching approach. You can apply to the program online with the assistance of admissions counselors. A total of 120 credit hours are required for degree completion, 45 of which are core credits.
The minimum requirements consist of a high school diploma or equivalent, transferable credit (if applicable), and evidence of work experience. Earn marketable skills when you enroll in Regis University's BS Applied Psychology online.
---
Bryan College – Dayton
Fully Online Bachelor of Science in Applied Psychology Program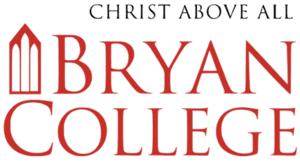 Bryan College in Dayton in Tennessee is one of the state's premier online colleges that offer a fully online Bachelor of Science in Applied Psychology program. Students evaluate human behavior through the Christian lens. Earning a BS in Applied Psychology from Bryan College is an assurance that students are prepared and trained for a variety of professions and industries. The course follows a six-week accelerated format and requires 124-hour attendance to graduate. Once you enroll, you can transfer your life experience to earn college credits. Tuition is also very competitive.
---
Liberty University
Online Bachelor of Science in Psychology
Liberty University delivers a fully online Bachelor of Science in Psychology that marries contemporary and practical psychological theories with extensive coursework. Liberty University's online BS Psychology program follows an eight-week course schedule and accepts up to 75% of the degree total as transfer credits. The university supports an in-depth approach to the practical application of evaluation techniques to determine and assess neurotic and psychotic behavior. A total of 120 credit hours and three credit hours of internship are required for graduation. Another feature of the program is its focus on educational advancement, as the university encourages its graduates to invest in higher education.
---
Florida International University
Online Bachelor of Arts in Psychology
Florida International University's online Bachelor of Arts in Psychology is an extensive program that offers excellent training for students to understand human behavior. The program is focused on using scientific research methods and rigorously applying the same to digest the current trends in Psychology. Students may choose to focus on one of the five sub-disciplines, including Experimental Psychology, Social Psychology, Applied Psychology Personality/Abnormal Psychology, or Developmental Psychology. You are required to pass a total of 12 credits of vital prerequisites to secure further admission. The course requires 120 credit hours for graduation.
---
Purdue University Global
Online Bachelor of Science in Applied Behavior Analysis Program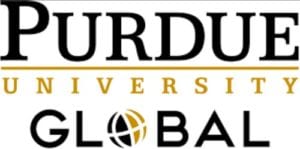 Purdue Global University offers various undergraduate Psychology degrees including an online Bachelor of Science in Applied Behavior Analysis program. The degree utilizes an in-depth understanding of human behavior and learning patterns. This observational technique is useful in devising behavioral interventions and attaining success in change management. Purdue's Applied Behavior Analysis or ABA is proven to be an effective strategy in treating individuals with behavioral disorders. After completing the required 180-credit hours, students are expected to have gained the knowledge and skills to address complex behavior, devise a solution for social problems, and moderate relationships between people and communities.
FREQUENTLY ASKED QUESTIONS
Why choose online Bachelor's in Applied Psychology?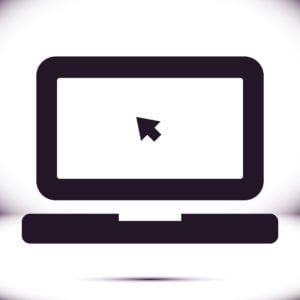 The field of human services is on experiencing tremendous growth, leading to more opportunities for students who have earned a degree in Psychology with a concentration in Applied Psychology. The time is ripe for taking advantage of the new roles made available to those who are seeking to gain expertise in understanding the human personality. Based on the data presented by the Federal Bureau of Labor Statistics, Psychology-related career opportunities are predicted to grow through the year 2024. With promising career paths on the horizon, choosing a degree in Applied Psychology is the perfect foundation for your professional life.
What do students learn in an online degree in Applied Psychology?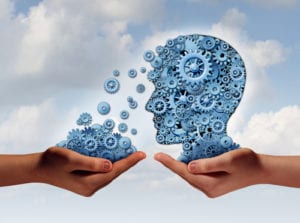 Earning a Bachelor's degree in Applied Psychology is a great stepping stone for a career in the fields of education, business, community service, leadership and management, and mental health care. The curriculum for the program will cover the necessary foundational areas in Psychology, including behavioral, cognitive, developmental, organizational, and social psychology. Those who major in the field have the opportunity to review core case studies and become acquainted with the best practices in research methods.
What can you do with a Bachelor's in Applied Psychology?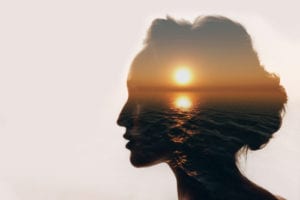 After completing the required credit hours of the program, graduates may find employment in various industries including business, community service, management, leadership, mental health care, and education. Degree holders can become behavior and behavioral disorder specialists, substance abuse experts, mental health counselors, human resources managers, or market research analysts. Professionals in this field are very hands-on with the behavioral issues that affect patients. Also, they have to develop individualized treatment plans and find a way to support patients during treatment. Human resource and market research analysis careers deal with the dynamics of the workplace.