An online Bachelor's in Computer Engineering is considered a rapidly growing field with global demand for degree holders and professionals. As such, earning a bachelor's degree in Computer Engineering almost always guarantees a high return on investment, enabling graduates to make significant contributions to industries where their experience, skills, and knowledge are required.
A bachelor's degree in Computer Engineering offered online provides flexibility for adult learners with work commitments who wish to advance academically and improve their skills.
Featured Schools
An online bachelor's in Computer Engineering program provides the knowledge and expertise needed to innovate hardware systems and computer software, in addition to building projects in online environments. Professors in online schools for Bachelor's in Computer Engineering are competent to deliver state-of-the-art instruction to students.
Featured Programs

Computer science deals more with analyzing and solving problems in computation and programming; computer engineering focuses on developing the components.
Holders of an online bachelor's degree in Computer Engineering usually land jobs in the telecommunications, automotive, and aerospace industries. They develop the software and hardware components of digital devices, supercomputers, and mobile phones.
METHODOLOGY
Our Best Online Schools for Bachelor's in Computer Engineering showcases the country's online schools with superior online degree programs in the said discipline. The online academic institutions made it to our list based on the courses offered, program duration, tuition, and career options for graduates, as well as, other important factors such as:
Online format availability; providing interactive technology, collaborative learning with fellow classmates, and easy-to-use Learning Management Systems,
Instruction on the basic foundations and beyond in the field of Computer Engineering and Computer Science focused on computerized applications in software engineering, hardware architecture, programming, and technology advancements,
Teaches extensive logic and reasoning skills, critical-thinking and problem-solving skills, as well as communication and practical knowledge,
Properly Accredited to ensure a quality online distance learning experience in the field,
Prepares students for positions in Computer Science, Engineering Technology, or Electronics Engineering, among others,
Depending on your selected program, you may be qualified to sit for any Engineering-related examinations required by your state,
Credit transfers easily to graduate degree programs, if desired.
A Bachelor's in Computer Engineering is a great choice for students interested in pursuing a career in computing and technology. It combines theoretical and practical elements to prepare students for a variety of roles in the field of engineering.
---
Grantham University
Online BS in Computer Engineering Technology Degree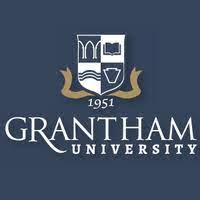 Campus Location: Lenexa, Kansas
Grantham University, part of the University of Arkansas System since November 2021, offers an online Bachelor of Science in Computer Engineering Technology degree program. Students are given the opportunity to obtain a solid foundational knowledge of electronics, computer science, and computer engineering. This allows them to be prepared for enhanced design, practices of theory, construction, and installation of software and hardware systems.
Through numerous practical skills, online students become knowledgeable in the handling, analysis, and interpretation of experiments as well as the application of experimental results to develop various processes. Course options include Computer Networks, Programming and Advanced Programming in C++, Circuit Analysis, and Technical Project Management.
Graduates of this program become successful as they pursue master's programs and career opportunities. Their high employability is the result of their impressive combination of technical skills in the design, development and maintenance of hardware and software components. Students are also trained early on in the leadership skills necessary for their success in management positions in technology-driven organizations.
The 120-credit program can be completed in 38 months, or just a little over three years, with full-time enrolment. But you can shorten its average completion time by transferring prior college credits or taking more classes per term.
Active-duty military personnel and veterans as well as first responders enjoy a lower tuition rate. Financial aid including federal aid and scholarships is offered. Students can start their classes on a monthly basis, meaning these are designed for flexibility and convenience for working professionals.
The university is accredited by the Distance Education Accrediting Commission and the American Council on Education.
Did You Know?
Graduates who are first responders and military members wear a special braided cord in red, blue, and white during the commencement ceremony.
---
Florida International University
Online BS in Computer Engineering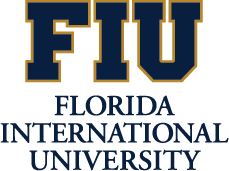 Campus Location: Miami, Florida
Florida International University has a fully online Bachelor of Science in Computer Engineering degree program. The 128-credit coursework aims to train students in areas such as hardware architecture, software engineering, hardware-software integration, signal and image processing, instrumentation, filter design, and computer networking.
The coursework includes 50 credits in University Core courses including humanities, math, and writing designed to establish a robust foundation for advanced courses. The 8-credit Engineering Breadth and Elective coursework include evaluation of engineering data and engineering economy.
The ECE Core coursework consists of 21 credits including circuits analysis, applied software techniques, and other relevant courses. The Computer Engineering Core and Elective coursework totals 49 credits and covers a wide range of career-relevant courses.
Students must complete 9-10 credits in two or more concentrations. The current selection includes Bioengineering, Control Systems, Computer Architecture, Microprocessor Design, and Integrated Nanotechnology.
Learning outcomes in a computer engineering degree program include logic, reasoning, and practical knowledge for students to effectively identify new solutions for problems within the industries. Students learn and apply complex configuration and communication processes that combine skills, competencies, and knowledge to provide adequate maintenance, technical support, and operations in today's technology.
The FIU Online environment allows students to watch interactive lectures, receive real-time responses from instructors, and coordinate with classmates regarding course projects. Most of the 34 faculty members have doctoral degrees in computer and electrical engineering, as well as extensive industry experience including consulting.
Employers see FIU Online's graduates with a favorable eye because of the university's status as a National Center of Academic Excellence in Information Assurance Education. Graduates possess not only skill sets in compliance with current industry standards but also the skills to initiate, lead and tackle industry changes.
Applicants must have completed MAC 2311-Calculus I with a grade of C, minimum, to be considered for admission. First-year students must submit an online application, official SAT/ACT scores, and official high school transcripts. Applicants pay an application fee.
The university is recognized by the Southern Association of Colleges and Schools Commission on Colleges.
Did You Know?
FIU operates the Aquarius Reef Base, the world's only underwater ocean laboratory, in the Florida Keys National Marine Sanctuary.
---
Morgan State University
Online BS in Electrical and Computer Engineering 2 + 2
Campus Location: Baltimore, Maryland
Morgan State University, the largest HBCU in Maryland, offers an online Bachelor of Science in Electrical and Computer Engineering 2 + 2 degree. The program empowers students with knowledge in mathematics and physics for solving engineering problems.
The 2 + 2 program applies when a student completes two years of engineering coursework at the university. The 120-credit coursework is deemed as a combination of upper-level courses for both Computer Engineering degree and Electrical degrees. The coursework consists of general education, math and science, electrical engineering, and concentration/elective courses.
The program of study allows students to customize their degree to a certain extent via elective and concentration courses. But all students must earn the last 30 credits of their degree at MSU to earn it.
Students learn the fundamental techniques for solving engineering issues through a combination of design projects and laboratory experiences. Electives are also opportunities for students to improve their problem-solving skills through open-ended problems. These problems cover advanced topics in signal processing, solid-state electronics, and other topics.
MSU is unique in this sense because online students are provided with ample opportunities for laboratory experiences. There are also several research centers affiliated with MSU including COMSARE, CETACT, and DEPA, each with its own areas of focus like RF engineering.
Online students are also provided with excellent student support services that ensure their academic and career success. These include library services, tutorials, technical support, and scholastic and career counseling for online students.
The school has received accreditation from the Middle States Commission on Higher Education.
Did You Know?
MSU may have been established in 1867 but the earliest known citation of homecoming celebrations wasn't until 70 years after its founding! Through the years, it has undergone changes including its student body composition – from nearly 100% African-Americans in the 1950s, it's now 75%.
---
Old Dominion University
Online BS in Computer Engineering Technology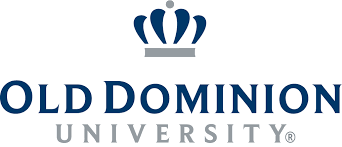 Campus Location: Norfolk, Virginia
Old Dominion University offers an outstanding online Bachelor of Science in Computer Engineering Technology degree program. It aims to prepare students for the design, building, and installation of software, hardware, networking operations, computing devices, and internet-based systems among various disciplines. These technical skills are complemented by vital soft skills, too, particularly leadership and ethics in engineering.
Note that graduates earn a BS in Engineering Technology with an Electrical Engineering Technology major and a Computer Engineering Technology minor. The triple whammy, so to speak, means that you are qualified for a wide range of jobs!
Graduates may also take the state-administered Fundamentals of Engineering exam, the first step toward professional engineer licensure. While the license itself isn't a legal requirement to practice engineering, many employers prefer it for hiring purposes.
The 128-credit coursework is delivered in synchronous and asynchronous formats. This means students must participate in scheduled, live online class sessions, or web conferences, as well as watch recorded lectures for clarification. The online program follows ODU's regular academic calendar.
Courses include Microprocessor and Microcontrollers, Linear Electronics, Computer Science, and Digital Electronics Lab. The program curriculum also requires students to take a minor in Computer Science that consists of surveys of advanced data structures, algorithms, and internet concepts.
Individuals with prior college credits, particularly an associate degree in a related field, are welcome to apply. In a computer engineering degree completion program, students must complete at least 30 online credits at ODU to earn the degree. Transferable credits must have a C or better grade to be considered under the Virginia Community College System's rules.
Graduates carve out careers in the fields of software and computer engineering, network management or design, production, image processing and robotics, communications, and control systems.
The university is accredited by the Southern Association of Colleges and Schools, and the online degree program is accredited by ABET's Engineering Technology Accreditation Commission.
Did You Know?
Every Friday, students are encouraged to wear either ODU apparel or the university's colors – blue and silver – to show their school pride. Spirit Team members go around the campus and select students who can win prizes!
---
Arizona State University
Online BS in Software Engineering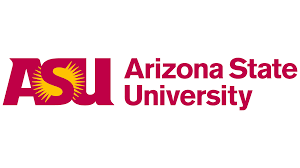 Campus Location: Tempe, Arizona
Arizona State University offers a world-class Bachelor of Science in Software Engineering degree program. Among its aims is the development of engineering proficiency in students through practical activities and complex coursework and projects.
Another goal of this project-driven curriculum is to build a new model for software engineering education. Said model combines the latest in engineering, computing and software construction education with vital skills in project leadership. Students learn to find viable software solutions by adopting a systematic yet creative approach from systems analysis to design, construction and evaluation.
The degree program has a strong project-based approach for these reasons. Students in a computer engineering degree program must complete a series of projects every term with said projects showcasing their knowledge and skills learned so far. Critical thinking, communication and collaborative skills must also be showcased in these projects, which cover topics in mobile and web applications and embedded systems.
Computer engineering students enjoy the 120-credit coursework that includes the History of Engineer, Engineering Statistics, and Principles of Database Management. Most of the courses are delivered in a 7.5-week class length for the fall and spring semester courses. Some courses are offered in 15-week sessions, but all courses regardless of class length involve rigorous study.
ASU has a semester tracking model used as academic success predictors. Basically, it evaluates the completion of critical lower-division courses and necessary upper-division courses. Students must be aware of the set of courses as ASU will recommend a new major in case these aren't completed in a satisfactory manner.
The university is accredited by the Higher Learning Commission, while the online bachelor's degree is approved by the Engineering Accreditation Commission.
Did You Know?
Students, staff, and faculty wear gold clothing and accessories every Friday to show their Sun Devil pride and spirit! The Inferno stands to become a sea of gold during athletic events, even more so during the Territorial Cup with The University of Arizona.
---
Florida Institute of Technology
Online BS in Computer Information Systems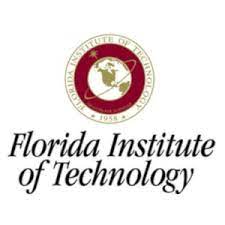 Campus Location: Melbourne, Florida
The Florida Institute of Technology offers an online Bachelor of Science in Computer Information Systems degree program. This is ideal for students who wish to gain experience in various computer and software engineering fields.
Through this online program, students acquire the necessary knowledge and skills to pursue graduate school or start their careers in computer engineering and information technology. There's an emphasis on business applications of computer information systems, thus, students can either seek employment in organizations or pursue entrepreneurial ventures.
Students study industry-specific principles and practices, from network theory to database management systems. The hows and whys of modern information systems including its core elements, as well as emerging software technologies and trends are discussed in detail. The same on-campus instructors teach the courses, which are delivered in a purely online format.
This is a 124-credit program with courses that cover Electronic Commerce, Database Concepts and Programming, and Survey of Software Systems.
Graduates of this program take on jobs in software development, web programming, database administration, and application staterooms analysis.
The university is accredited by the Southern Association of Colleges and Schools. The online program's curriculum complies with the guidelines issued by the Association for Computing Machinery.
Did You Know?
Few other universities have the privilege of being near Cape Canaveral and the Kennedy Space Center! Panthers gather when there's a scheduled rocket launch with the Crawford Tower balcony as a popular viewing area.
---
Regent University
Online BS in Computer Engineering

Campus Location: Virginia Beach, Virginia
Regent University is a Christian school known for its pursuit of academic excellence, beautiful campus, and affordable tuition. They offer their students the opportunity to excel in computer engineering through their online Bachelor of Science in Computer Engineering degree program.
Through its faith-based worldview, you will learn to apply engineering principles to solve complex problems, sharpen your computer programming skills, as well as software engineering. Students learn the skills vital in the conduct of experiments, analysis of data, and interpretation of results, as well as the assessment of engineering solutions and their impact. The design, from planning to testing, of modern computing systems becomes second nature to them, too.
Course offerings include Introduction to Computer Science, Differential Equations, Data Structures & Algorithms, Digital Systems Design, along with Modeling, Design, and Analysis, among others. These courses are offered in sequential order, thus, allowing students to build on their previous skills, aside from the courses being led by professors with appropriate qualifications.
What can you do with your impressive online computer engineering degree? A wide array of choices will be available upon graduation, such as a position as a Robotic Engineer, Software Developer, Product Designer, Computer Hardware Engineer, or IT Systems Administrator, to name a few.
Regent designed its online computer engineering degree programs for convenience for both traditional and non-traditional online students starting with 8-week course sessions. Students must complete the academic requirements for 126 credit hours to earn the degree.
Regent University is accredited by the Southern Association of Colleges and Schools Commission on Colleges.
Did You Know?
Regent students know how to have fun and its Regent Con is among its most memorable! This is a sci-fi/anime/fantasy convention where students can compete in costume contests, participate in interactive workshops and enjoy live combat demonstrations.
---
Johns Hopkins University
Online BS in Computer Engineering Degree with topics that focus on Hardware and Electrical Engineering
Campus Location: Baltimore, Maryland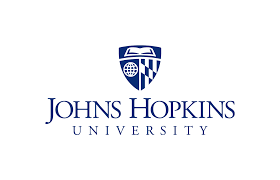 Johns Hopkins University offers an online Bachelor of Science in Computer Engineering degree program with topics that focus on hardware and electrical engineering. The goal of the degree program is to provide students with fundamental knowledge of engineering, science, and mathematics for creative, organizational, and critical purposes.
The 126-credit coursework also offers students a cost-efficient opportunity to earn an online bachelor's degree in Computer Engineering. The coursework includes 42 credits in computer engineering courses including computational models, intermediate programming, and data structures. Students must also complete six credits from other engineering fields, as well as 12 credits, minimum, of a senior design project or advanced laboratory coursework.
This is a math-intensive degree and, thus, students must pass 24 credits in math-related coursework offered by the Mathematics Department and/or the Applied Mathematics and Statistics Department. Basic sciences are also in the program of study with students taking 16 credits in physics, biology, and chemistry, among others.
For a well-rounded education, the program requires its students to complete a minimum of 18 credits in humanities and social sciences. Ethics, leadership, and engineering solutions within the context of society, environment, and globalization are also emphasized.
Successful computer engineering students are also well-versed in oral and verbal communication, and JHU ensures that their graduates have said skill. Students must complete at least two writing courses with a C or better grade.
There are also a few optional Study Focus Areas to choose from, namely, Computing Systems, Integrated Circuits and Microsystems, and Machine Learning and Artificial Intelligence. Students do not only benefit from a creative learning platform and web-tailored coursework; they also get access to online resources for efficient networking and connections on a global scale. As a top-ranking research university, JHU encourages all its students to engage in independent and faculty-led research in their chosen areas.
The university is accredited by the Middle States Commission on Higher Education. The Whiting School of Engineering that offers the online bachelor's degree is accredited by the Engineering Accreditation Commission and ABET's Computing Accreditation Commission.
Did You Know?
Students are welcomed into the campus at the start of the academic year through the Blue Jay Opening Day. The university-wide event includes games, tailgating, and rides. Then, there's the Hoptoberfest, too, which marks the start of the fall semester with movie screenings, a fun run, and crafts.
---
University of Washington – Seattle
Online BS in Computer Engineering

Campus Location: Seattle, Washington
The University of Washington's Bachelor of Science in Computer Engineering (CE) was specially designed to meet the needs of students who are interested in using innovative technology to solve today's problems, with the hopes of improving our quality of day-to-day life.
The Paul G. Allen School of Computer Science and Engineering is recognized as one of the top programs in the world. The exceptional faculty are world-class researchers and experts in the field of Computer Engineering and provide a comprehensive curriculum in introductory programming, building hardware and software, computer graphics and animation, artificial intelligence, as well as robotics, computer networking, computer security, and much more.
The number of students in each course range from 20 to 150 students but the rigorous quality is maintained. Students must be prepared to be creative, collaborative and active during classes, as well as be able to participate in interdisciplinary discussions.
Leadership skills are also emphasized through hands-on activities including faculty-led and independent student research. The research experience translates to credits, too. Students can also become teaching assistants as a way to share their knowledge, expand their skill sets, and prepare for a career in academia.
The Allen Schools encourages students to become interns while also earning college credits. Students may also apply for study abroad opportunities with the Allen School's partner universities in Sweden, Switzerland, and Germany.
Students in an online Bachelor's in Computer Engineering program must complete a capstone course as part of their graduation requirements. The capstone course involves solving computer engineering issues with an interdisciplinary approach.
Online students have the option of joining one or more of the student groups intended for personal growth and professional networking. Every group has its events and activities, too, but all aim for close community collaborations among members.
Applicants can choose from a few admission pathways. Most students, both freshmen and transfer students, choose the Direct to Major Admission Pathway. Note that admission is competitive due to the limited slots offered by The Allen School.
The other pathways are the Washington State Academic Redshirt (STARS) Program and Transfer Admission. The Current UW Student Admission Pathway is for currently enrolled students who want to transfer to the computer engineering program.
The University of Washington is accredited by the Northwest Commission on Colleges and Universities.
Did You Know?
Washington State University and UDub have a 121-year-old football rivalry that culminates in the Apple Cup. During the matchup, UDub's two mascots – Harry the Husky and a live mascot, currently named Dubs II, appear to cheer for the Huskies.
---
FREQUENTLY ASKED QUESTIONS
How long does earning a Bachelor's in Computer Engineering degree online take?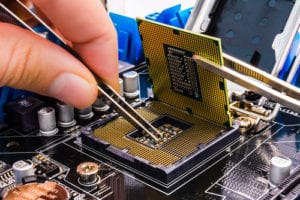 Most programs require the completion of 120-127 credit hours. The average time-to-completion is four years for full-time students enrolled in at least 12 credit hours per term. But the actual completion rate will also depend on the specific sequence of courses set by each program.
Your actual time-to-completion will also depend on the number of credits transferred to the program. Most bachelor's degree programs allow the transfer of credits from prior college credits, such as Advanced Placement credits and associate degree credits. These transferred credits can decrease the number of credit hours earned in the bachelor's degree program and, thus, shorten the length of stay.
With transferred credits, you may spend between two and three-and-a-half years in a bachelor's degree program. This also means a reduced cost of attendance and other benefits. But remember that transferring credits will require documentary proof and compliance with the transfer process.
The number of credit hours depends on the combination of general education, major or concentration, and elective courses. In many programs, the internship, senior capstone, and/or research courses have corresponding credits, too.
These are math and science-heavy programs and their curricula reflect it. Common courses include engineering and discrete mathematics, object-oriented programming, software design, and microprocessors.
How much does an online Bachelor's in Computer Engineering cost?
The actual cost of attendance depends on several factors including:
The tuition per credit hour and the number of credit hours required to earn the degree;
The status of residency as it applies to the tuition and mandatory fees;
The specific fees imposed on each program, such as student laboratory and technology fees;
The incidental costs include transportation, books and supplies, and technology components required (e,g., computer and Internet connection costs)
In general, public universities have lower tuition and fees than private universities, both for-profit and non-profit types. This is because public universities typically have government funding while private universities must rely on their own resources and revenues.
With that said, the tuition for a computer engineering degree ranges between $734 per credit hour, aside from the fees and other charges. For a bachelor's degree in computer engineering with 120 credits, the estimated total tuition cost for four years is then between $32,000 and $47,000. Be sure to account for an annual increase although some universities have a tuition freeze for a certain number of years.
The good news: Most, if not all, universities offer financial aid for online students! The financial aid options are usually identical to those offered for on-campus students, too. Federal financial assistance, as well as institutional and external scholarships, grants, and work-study schemes, are available.
What career paths can a Bachelor's in Computer Engineering graduate pursue?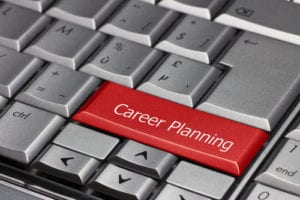 The beauty of the degree lies in its versatility – you aren't restricted to a single career path! This is because the formal education and training in computer engineering cover both hardware and software engineering.
Said extensive training means computer engineering graduates are qualified for a wide variety of jobs including but not limited to:
Computer hardware engineers whose main duties include the design, analysis and testing of computer hardware and their related components.
Big data engineers build, test and maintain scalable big data systems, tools and technologies.
Machine learning engineers design, build and test intelligent systems and machines, many of which can be integrated into AI-powered machines.
Blockchain engineers specialize in software related to blockchain technology and applications.
Computer network architects are adept at the design, development and implementation of networking and data communication systems.
You may also choose to be a generalist or a specialist in the computer engineering industry. Whatever career path you choose, you will find that a bachelor's degree in computer engineering is an excellent starting point!
What are the possible higher education options?
A bachelor's degree is, of course, also a stepping stone toward graduate education! A master's degree opens doors of opportunities for career advancement in both business, industry, and academia depending on the type of degree chosen.
The Master of Science in Computer Engineering degree is a popular option due to its versatile applications after completion. This is usually a three-year program that can be applied in industry-specific jobs or in research projects.
The Ph.D. in Computer Engineering degree is suitable for professionals with a keen interest in research in computers and their related aspects. The typical Ph.D. program consists of two years of academic coursework and three years of intensive research work.
The Master in Business Administration degree is recommended for computer engineers who want to launch their own business or achieve meaningful career advancement in business organizations.
For further career advancement, a Professional Engineer license is highly recommended. The licensure requirements include an engineering degree from an ABET-accredited program as well as passing scores on both the Fundamental Engineering (FE) and Professional Engineering (PE) Exams. The PE exam can be taken after gaining four years of work experience in relevant jobs.
Due to the fast-changing nature of computers including their hardware and software, computer engineering graduates must be lifelong learners! Aside from being updated about the latest developments in technology, you are well-advised to seek certifications. These include IEEE Certified Software Development Professional, Red Hat Certified Engineer, and Microsoft Certified Systems Engineer.
What are the differences between Bachelor's degrees in Computer Engineering and Computer Science?
Computer science places more emphasis on the software aspect. Students acquire the skill sets for writing, implementing, and testing as well as modifying applications, modules and other components in software solutions. The typical computer science program allows students more flexibility in their choice of math, science, and elective courses, too.
Computer engineering technology has a greater focus on the hardware and its related systems, although students also learn the integration of hardware and software components in computer systems. Students learn the science, technology and tools behind the design, development and troubleshooting of hardware components.
While computer science and computer engineering have clear differences, these areas of study also have close connections. For example, computer scientists have sufficient knowledge about hardware components in the analysis of computer operations. Computer engineers can then work with them in designing systems and troubleshooting issues.
Is earning a Bachelor's degree in a computer-related field worth it today?
The short answer is yes. A Bachelor's degree in a computer-related field is still seen as a valuable asset in today's job market. Many high-tech companies in particular value a Bachelor's degree in a computer-related field, as it helps demonstrate the technical skills and knowledge they seek in potential employees.
Additionally, even companies outside of the tech space may require employees to have specialized computer skills.
Furthermore, employers often require a Bachelor's degree of any kind as the minimum education level for many positions, so the additional knowledge gained by pursuing a degree in a computer-related field could be useful.
With all that said, it's important to be aware that obtaining a Bachelor's degree in a computer-related field can be expensive, especially if you don't qualify for scholarships or other forms of financial aid. As such, it's important to carefully weigh the pros and cons of pursuing a degree in this field before making a decision.
---
Additional Resources:
Check out these computer-related careers: