There's nothing more valuable to a college student than free online finance tools for managing their money and spending in school. Because, to a young, ambitious person who's highly interested in earning a degree in pursuit of their career, college sounds like a really exciting time.
It is often synonymous with newfound freedom that allows them to make their own financial decisions for the first time. Encouraging as that may sound, college students face tough money matters.
College is not cheap! In fact, as college costs continue to rise, more and more high school students are unable to afford it. Those who attend college realize sooner that they need to learn to make adjustments on their spending habits. Otherwise, they risk being cashless while in college and drowning in knee-high student debt even years after.
Featured Programs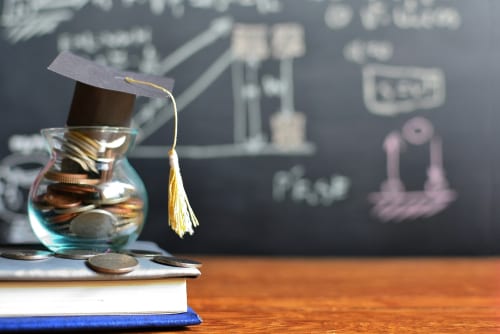 Through sound financial management, students are able to efficiently monitor their food, rent, and facility payments. They can create a plan to track their expenses and stick to a planned budget to prevent overspending and save money. Students who manage their college expenses also avoid unplanned debt.
However, because college is a lot of work, it can be a challenge for a student to practice financial management. In fact, a study, updated in 2021, found that in 2016, 58% of students do not have monthly savings and 43% don't actively monitor their spending habits.
Thankfully, several apps and programs are easily available—and for free—to get every college student started with managing their school finances.
Page Jumps!
24 of the Most Useful Tools for Your Money Management While in College
Simple Planners, Worksheets and Budget Tools
Budget Worksheet by NerdWallet
"Building a budget takes work, but you don't have to start from scratch."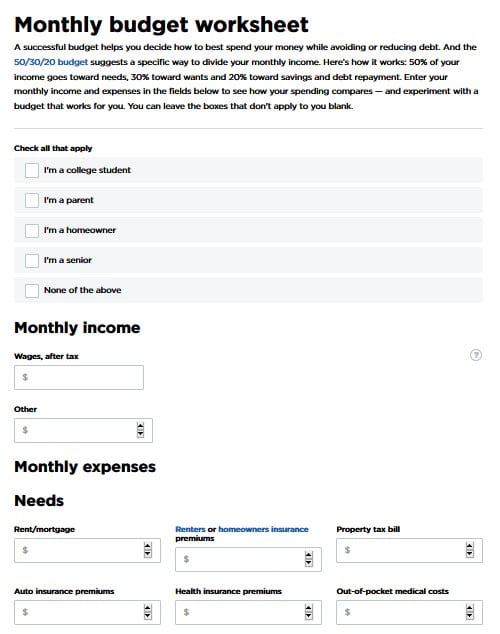 Do you want to build a budget but don't know where to start? The Free Budget Worksheet offered by NerdWallet is your answer. This online tool for budgeting is a free-for-use template that lets you input the basics for your budgeting such as your income sources and expenditures.
Simply fill out the NerdWallet Free Budget Worksheet for automatic calculation of your expenses. This free online finance tool also offers a practical spending plan to keep you on top of your money and help you reach your financial goal—exactly what you need college money management is all about.
---
Buxfer
"We help people make better spending decisions."

Struggling to keep an eye on your college finances? Get the help you need with Buxfer, a free online tool that securely puts your bank data and money accounts in one place while helping you visualize, categorize, and understand your spending habits.
Using Buxfer, you stay on top your budget, get alerts when you exceed it, and get alerted for your bills as well. Buxfer also features an insightful Forecast tool that lets you set your financial goal, preview your financial future, and save up for it.
---
GoodBudget
"A budget tracker for the modern age"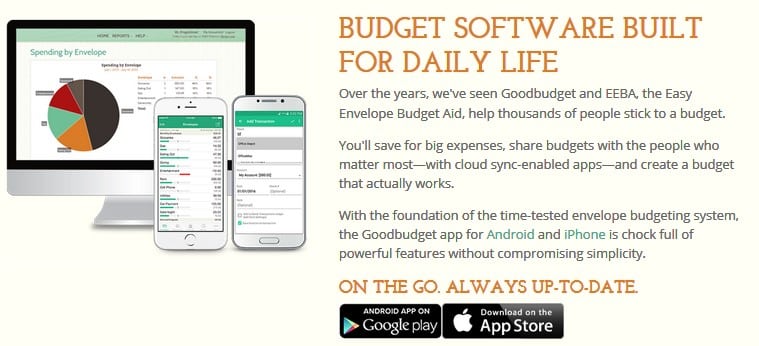 Tired of the conventional family budget planning sheets like Excel? If you're a college student who shares budget information with your family, GoodBudget is a good fit for you.
Founded on the time-tested envelope budgeting system, this app, which you can download on your iOS and Android devices lets you track your spending and save up for important expenses. Because GoodBudget is cloud sync-enabled, you get to share your budget plans with the people you choose.
---
Mint
"We help you effortlessly manage your finances in one place."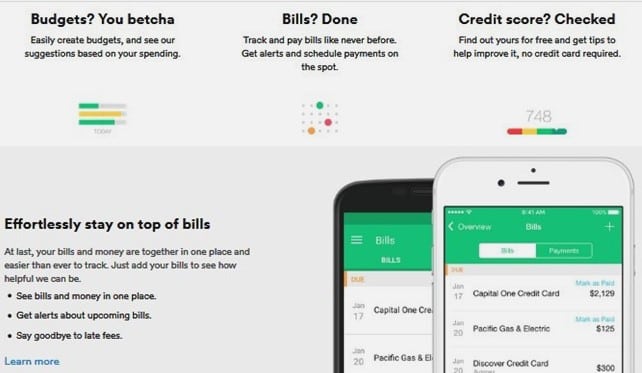 College students need to budget no matter their dislike for it. With Mint, you can stay on top of money matters using a personalized tracking tool.
You can easily create your budgets and get suggestions based on your spending. Having a hard time paying your bills on time? Mint also acts as a bill tracker and reminder so you can schedule your bill payments easily. Use Mint to check your credit score without having to reveal credit card details.
---
MoneyStrands
"Manage and control ALL of your personal finances in one place."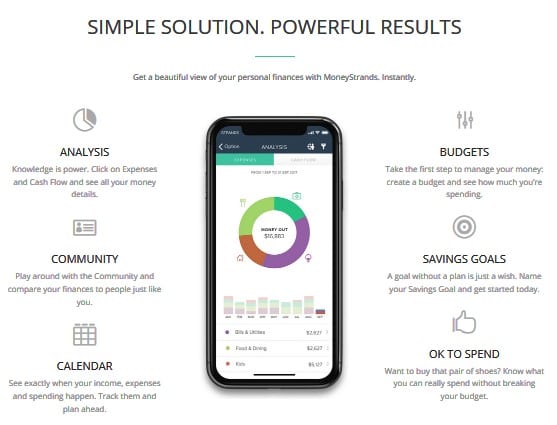 Need to sort out information on where your money goes? MoneyStrands does the job for you. When you link your credit and bank accounts to MoneyStrands, you simply need to use tags such as "insurance", "groceries", "tuition", and more to automatically track spending transactions and categorize each of them.
MoneyStrands is the perfect tool for college students who often don't get a clearer picture of their expenses. This free online finance tool app, which works on both iOS and Android, lets you rethink your spending, set limits, save up, and achieve your money goals.
---
Simple
"Save easily. Bank beautifully."

An FDIC member and Bancorp Bank affiliate, Simple is the easier alternative to insured online checking account. Not only that, Simple offers support for smart spending through its built-in budgeting tools. The accounts are free, which is ideal for a college student who can use some break from the unending fees.
If you're in need of help with your budgeting, need an on-the-go tracking program for your finances, or want a finance management app for your mobile lifestyle, Simple is the free online tool for you.
---
Toshl Finance
"We help you with the financial means so you can focus on the goals."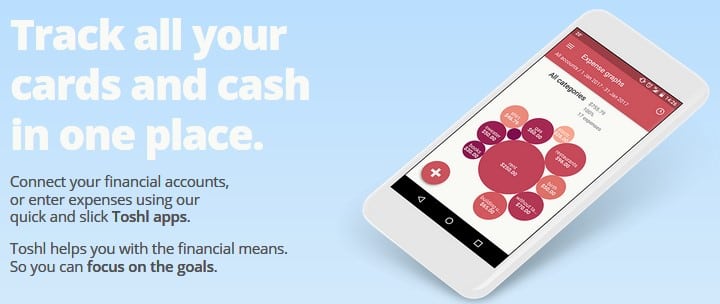 Want to track your college finances whenever, wherever? Toshl Finance is a free tool that lets you connect your financial accounts with ease. It lets you track your incomes and expenses either automatically by connecting your credit card, bank, or Paypal account; or manually by entering the amount and saving it using the web or phone app.
Toshl Finance also doubles as a planner as it reminds you of your bills. It also alerts you of your money "left to spend" so you can easily track your cash, set an emergency fund, set spending limits, and save. It also comes with a tutorial on setting up your budget.
---
Wally
"Because we need the right tool to manage our personal finances"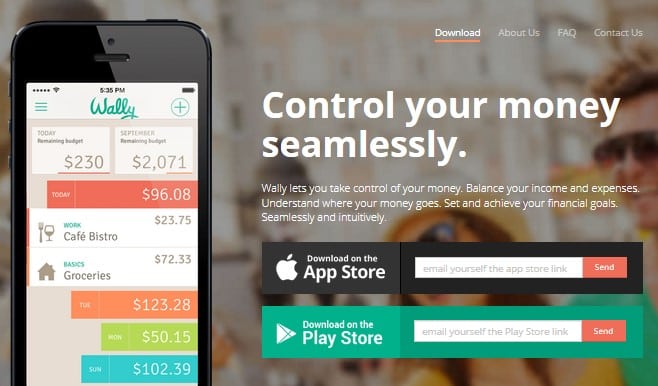 Wally is a personal finance management tool in a simple, seamless, and intuitive design to enable users to "see where their money goes, and empower them to set and achieve financial goals." The creators of Wally wanted to make people's financial life of savings, debt, cards, and cash less complicated than it already is.
Available on the iPhone and Android phones, Wally is ideal for working college students who need to compare their income to their expenses. This online tool is hailed as the #1 finance app in 22 countries and recognized by Forbes Magazine as one of the top 10 start-ups. It is 100% free to use.
Your Budget and Your Bills
Prism
"Magic for your bills"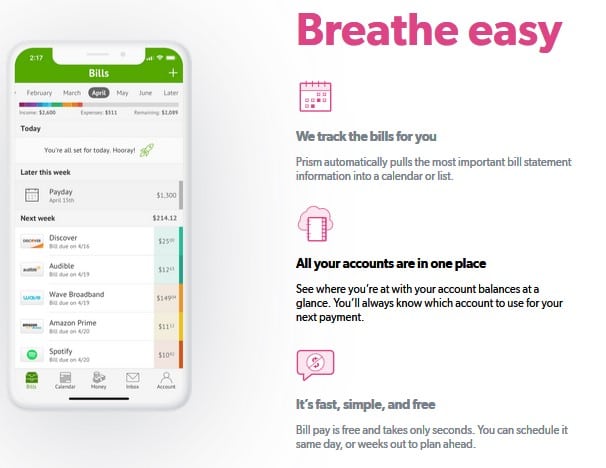 Do you keep on forgetting to pay your bills? Are you tired of setting bill payment schedules that you can't stick to? Does it baffle you why you seem to be spending too much on your utilities?
Prism is a free online finance tool app that helps you pay your bills on time and be in control of your finances at the same time. It lets you pay your bills directly. Simply choose your billers and sync your account balances. Prism works both on your phone and tablet, making it incredibly convenient for students as they keep up with the demands of college life.
---
Venmo
"Make, split, & share payments."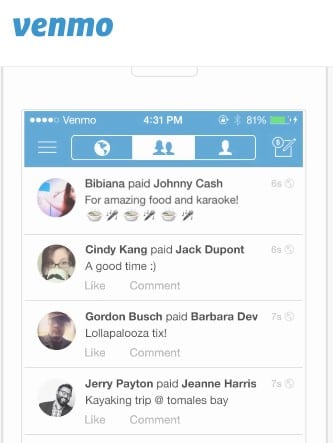 Are you unhappy with your current platform for making online payments and sending or receiving money? Switch to Venmo, a PayPal-owned mobile payment service that makes the usually complex money-transfer process a breeze.
With Venmo, you can transfer money to a family or friend, or move money from Venmo to your account through its web interface or phone app. It's also an easy way to pay in mobile apps. Simply sync your phone contacts or your Facebook account to find out who uses Venmo. When you send money using your remaining balance on Venmo and link your debit cards, prepaid cards, or bank account, no fees are incurred. Credit cards are charged 3%.
Set a Goal and Save
Clarity Money
"With Clarity Money Savings, we help you save towards a goal."

Clarity Money promises to be the "champion of your money" as it is aimed at helping you take control of your finances. Ideal for college students, this is an app that offers a complete financial picture with insights to help you pursue your most useful accounts and cancel the wasteful ones. As a result, you can easily track your spending habits and set a goal to start saving. Clarity Money is 100% free to use and will never charge you for any fee.
---
YNAB
"Gain total control of your money."

An acronym for You Need A Budget, YNAB allows users to sync their bank accounts, access their information real-time, and share it with whomever they choose. YNAB believes budgeting should not be about restriction; it should be about goal setting and spending wisely to achieve it.
To track your budgeting progress with ease, YNAB gives you graphs and charts. YNAB also comes with a Debt Paydown feature offering tips to get out of debt AND stay out of debt. In 2014, YNAB was offered for free for all college students. The app works on Windows, Mac, iOS, Android, iPad, and Apple.
Advanced Programs, Sophisticated Software
Microsoft Money Plus Sunset Deluxe
"Your free personal finance software"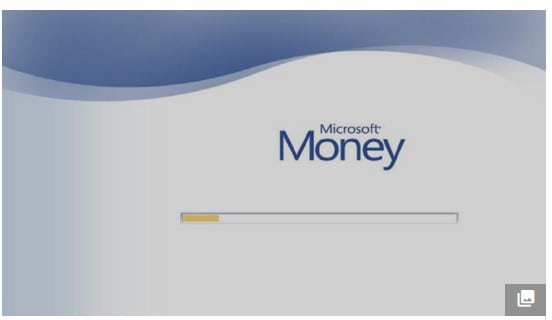 Do you need to track down several personal financial accounts? Download Microsoft Money Plus Sunset Deluxe and enjoy its tracking features. You can enter or import transactions to your financial accounts, plan your bill payment schedules, create a budget and track your progress, and forecast your cash flow.
What's more, you can print financial reports for your income and expenses, assets and liabilities, investments, and income tax. If you need to track more than one financial account or want a more detailed and professional presentation of your college spending and budgeting, Microsoft Money Plus Sunset Deluxe is the best option for you.
---
GnuCash
"Freely licensed personal and small-business financial-accounting software"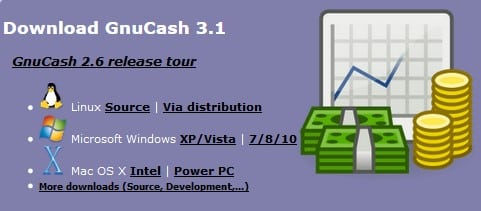 College students who need some serious accounting that also works for personal finances can use GnuCash. It is a free online tool tracks your income vis-à-vis spending.
Primarily based on the double-entry bookkeeping method, GnuCash features financial tracking, budget insights, reports, scheduled transactions and financial calculations. Take your college financial management to the next level with this free program available on Windows, Mac OS X, Linux, Solaris and BSD.
---
Budgetpulse
"The free online budget planning and finance software"

Looking for sophisticated but user-friendly finance software? BudgetPulse is your ideal online tool for personal finance management, budget planning, and forecasting. It lets you organize your expenses, cash flow and bank accounts in just a few taps. Are your college expenses exceeding your budget?
BudgetPulse features simple graphs and charts that let you track your monthly spending and make adjustments for better financial management. As a college student, you need to set financial goals. If you must, set up a fundraiser and share it with your family and friends who can reach out to you and make donations via Amazon or PayPal.
Savings Accounts and Investments
Acorns
"This is Micro Investing."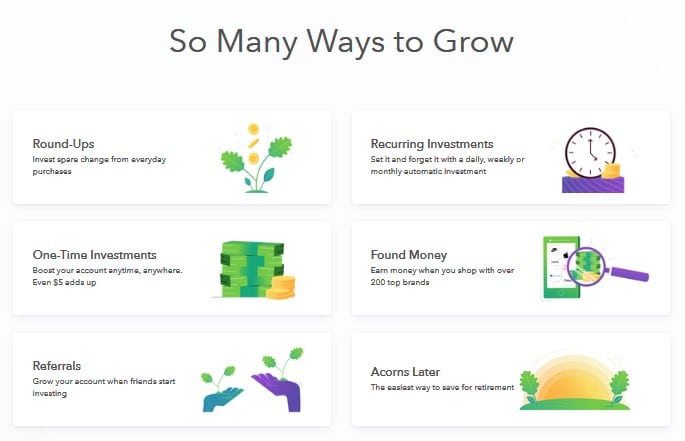 Meant for investors who are doing it for the first time for minimal investment money, Acorns helps you convert your every dollar into worthwhile investments. When you download the app, you link it to your credit cards and bank accounts.
Acorns rounds up your daily purchases and invest your "spare change" into a diversified portfolio of 7,000 bonds and stocks. Acorns is insured under Securities Investor Protection Corporation (SIPC) for up to $500,000. Users with an account balance under $5,000 are normally charged $1 per month. For college students, the service in this level is offered for free.
---
Digit
"Your smart money sidekick"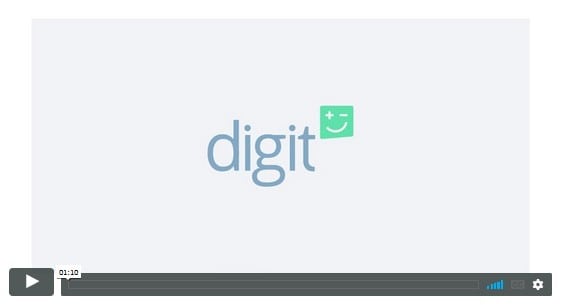 Want automated savings? Every college student can definitely use some! Simply set up your account on Digit and let the app's automated system do the rest. Digit calculates the amount of money you can set aside every day based on your income and spending and automatically saves money for you—but never on terms that you cannot afford.
Digit account holders get access to their savings at any given time, enabling college students can easily and quickly use their money for immediate need. There are no withdrawal limits for your FDIC-insured Digit funds that are bank-level encrypted. You also enjoy unlimited fund transfers with zero account minimums.
Your Digit savings give you 1% annual cash back that gets paid quarterly. It also notifies you of the money you currently have, and the amount that has been saved.
---
SmartyPig
"Save for financial goals like holiday gifts, vacations, and even retirement."

Want a simplified savings account that helps you set and achieve realistic goals? Get a SmartyPig Savings Account that you can open free of charge as you target something to spend your money on. Being able to set an achievable goal is a huge motivating factor for a college student.
With the SmartyPig online piggy bank, you can save up for that home, car or vacation you've always wanted! SmartyPig offers high interest rates for more savings. Because it is a money account, SmartyPig has withdrawal limitations.
Putting the Fun in Money Management
Long Game
"The game that lets you reach your financial goals"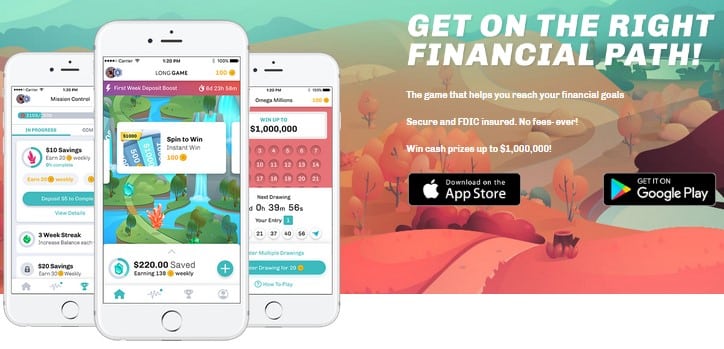 Operating on a Prize-Linked Savings (PLS), Long Game encourages you to save money. The cash prize of as much as a whopping $1,000,000 is offered as a reward to someone who makes, maintains, and grows their deposits with Long Game over time.
Why spend on lottery tickets that offer you the littlest luck when you can win money by saving? This is a great way to encourage college students, who are not exactly the wisest of spenders, to save by winning and win by saving! Long Game is 100% secure and FDIC-insured.
---
Printable Budget Worksheets by Printable Crush
"Design matters."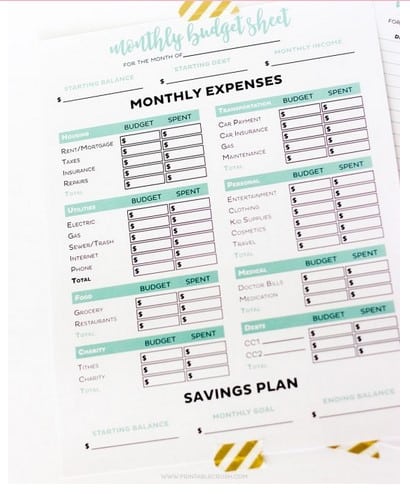 Do budget planners stress you out? Is your head spinning from looking at the income/expense columns on your sheet? Truth be told; no one finds pleasure in money management; at least not students who juggle the numerous demands of college life. Because managing your finances is not optional, you will want to see a visually oriented presentation as opposed to the conventional digits and rows in a chart.
You can't go wrong with colorful Printable Budget Worksheets from Printable Crush. Make those brain-wracking numbers a little less burdensome with great designs that suit your style. You get the two basic sheets for expense monitoring and 30-day budget tracking—all for free! If you are good at organizing your paper documents, you can print them easily.
If designs and colors on budget sheets aren't exactly your thing, Printable Crush also offers a practical, simpler design with the same functionality.
Money Management Tools for Shoppers
neobudget
"Simplify your financial life."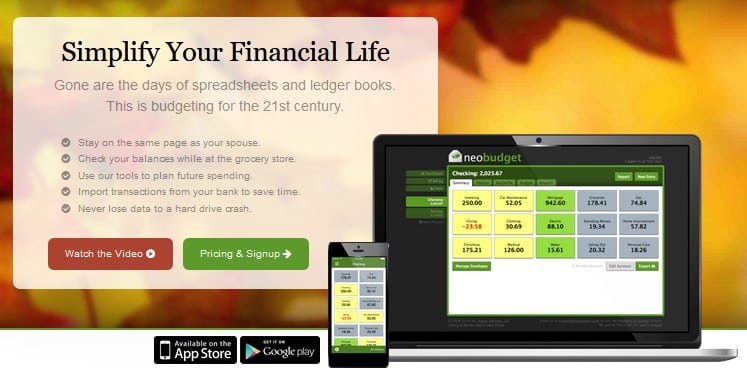 NeoBudget is a financial management tool that splits your purchase transactions at big stores across, and to be partially funded from, different virtual envelopes. This makes organizing transactions easy, especially for the college student who rarely has the time for it.
Even better, NeoBudget is designed with the layman in mind. It acknowledges the fact that not all college students have a genuine interest or skill in accounting. As such, NeoBudget's creation concept is inspired by "everyday life, not from an accounting textbook." You may sign up for a free NeoBudget account with 10 envelopes.
---
Slice
"Shopping, shipping, and saving have never been easier—or more fun."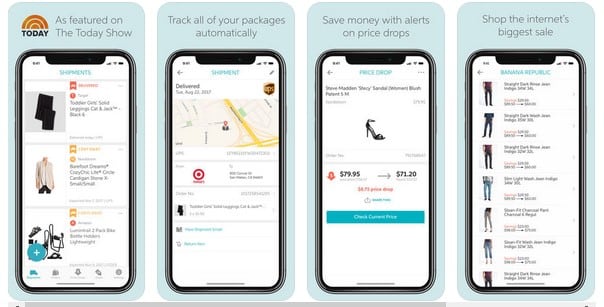 How does "online purchase details in one place" sound? To a college student who practically has no time to track their spending, it's everything. Slice, an iOS financial app, manages details your online purchases by keeping receipts, shipping data, and other information. When an online order is about to be delivered, Slice sends you notification.
You also get a refund for merchant price drops. Slice also stores all your purchase data and converts your spending habits into easy-to-interpret charts and graphs. This way, you can adjust your spending and save where you can on your online purchases.
Financial Reports and Insights
Credit Karma
"Your credit scores should be free. And now they are."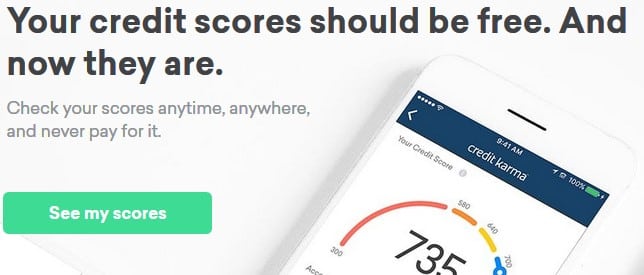 College students, young as they are, don't prioritize their credit scores as much as full-fledged income earners do. But because credit score will play an important role as you soon shape your career, there is no better time to improve them than when you're in college—especially as you most likely are taking a student loan. Now, you can say goodbye to services that let you see your credit scores for a hefty fee.
Credit Karma lets you sign up for free account so you get access to your reported balances and credit scores. You also get alerts when there are important changes on your credit reports. Credit Karma's insightful reports also suggest how you can make better decisions affecting your credit score.
---
Albert Genius
"Your financial genius"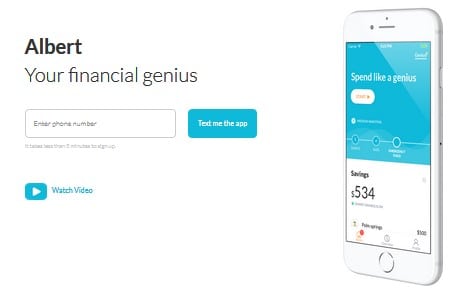 Tagged a financial expert on demand, Albert Genius offers users a financial plan on auto-pilot plus 1% yearly bonuses on your savings. It welcomes all money questions via text, so that you, a college student who is still learning the ropes of budgeting, get instant answers to matters pertaining to your financial life. You can ask practically about anything relating to your spending and general topics on finances. The core functionality of Albert Genius is free of charge.
---
Remember that not all free online tools are created equal and no one-size fits all money management solution exists. Explore your options and pick the one that is best suited to your unique money management requirements as a college student.
VALUABLE LINKS: