In the field of interior design, turning residential or commercial spaces into something beautiful and functional is a way of life. With an online degree for Interior Design under their belt, professionals can create this space by setting it up with the right color, lighting, and materials.
An online Bachelor's in Interior Design degree is imbued with the principles of art, architecture, and design. The 100% online programs teach students the skills needed to imagine how everything in a room should fit together and execute the grand plan to transform the space into the way that it was envisioned.
Featured Schools
Essentially, Interior Design as an undergraduate degree is more than decorating rooms and arranging furniture. Technical knowledge of color, spatial arrangements, architecture, and textiles set interior designers apart from decorators. Students are encouraged to pick a specialty, such as sustainable design, corporate design, spatial theory, and historical space design.
Featured Programs
To become an interior designer, one must be educated and well-prepared for the challenges ahead. Professionals in this fieldwork with different types of people including homeowners, builders, architects, government agencies, business owners, and everyone else in between.
Page Jumps!
METHODOLOGY
Our 3 Best Online Schools for Bachelor's in Interior Design celebrates the leading online academic institutions that enjoy a competitive advantage over their counterparts in terms of the quality of education they deliver. Located all over the United States, these colleges and universities run undergraduate programs that develop the student's competencies in the major components of the degree, including drawing, computer-aided design, and interior design.
Listed in random order, we emphasize the top-rated degree features offered by the online schools on this list. These standout features include their virtual learning platform, rigorous coursework, comprehensive curricula, program duration, and degree acceleration options, admission, and graduation requirements, as well as, other interests, such as:
Proper Accreditation status; typically awarded as a Bachelor of Fine Arts with a concentration in Interior Design degree,
Financial Aid possibilities,
Taught by the same professional faculty that on-campus students enjoy,
Available through a 100% Online format; offering online interviews with industry experts, web seminars, slideshows, and instructional videos,
Encourages creativity, symmetry, and function in everyday living design,
Offers opportunities for specialties, such as environmental design, architecture, or industrial design, along with the foundations of technical skills in combination with artistic abilities needed in the field of Interior Design,
Create a portfolio for future job prospects,
Prepares students for entry-level careers related to Interior Design, such as Lighting Designer, Commercial or Residential Designer, as well as, careers in Theater or Museum Set Design and Exhibit Planning,
Networking opportunities,
Instruction on CAD, infrastructure codes, building regulations, professional ethical and legal practices, as well as, access to the most innovative and up-to-date technology and trends used in Interior Design today.
---
Best Online Schools for Bachelor's in Interior Design
Academy of Art University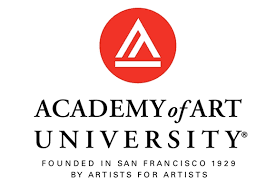 Bachelor of Fine Arts in Interior Architecture and Design Online
San Francisco, California is home to a family-owned design institute that has been patronized by many artists and designers for nearly 90 years. The Academy of Art University is the largest private and design university in the country. It boasts several accreditations including:
the Council for Interior Design Accreditation (CIDA),
California Commission on Teacher Credentialing Accreditation (CTC),
and the National Architectural Accrediting Board (NAAB).
The school's Bachelor of Fine Arts in Interior Architecture and Design is available to students who wish to earn their degree entirely online. In this program, they are taught to produce functional and beautiful spaces for human comfort and expectation while incorporating technological innovations and sustainable practices. Their coursework covers theoretical and practical training on design, theory, and technology.
The program requires 132 credit units for undergraduate students.
---
Rocky Mountain College of Art and Design

Bachelor of Fine Arts in Interior Design online
Located in Denver, Colorado, Rocky Mountain College of Art and Design is one of the universities offering a Bachelor of Fine Arts in Interior Design online.
The program imparts to students a deeper understanding of the technical and artistic aspects of interior design including:
handcrafting,
CAD,
material sourcing,
and even infrastructure codes and regulations relevant to the interior design industry.
This interior design degree also highlights lighting design, space planning, interior materials and systems, and environmental and human behavior in their coursework.
Graduates are expected to acquire skills, creativity, and commitment that can help them become successful and environmentally responsible interior designers.
Rocky Mountain College of Art and Design is accredited by the National Association of Schools of Art and Design (NASAD) as well as the Council for Interior Design Accreditation (CIDA).
---
Savannah College of Art and Design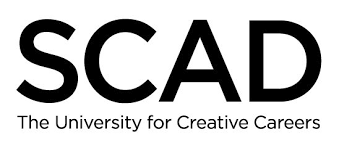 Bachelor of Fine Arts in Interior Design Online Programs
Founded in 1978, Savannah College of Art and Design has campuses in different cities, Atlanta and Hong Kong but with its headquarter in the heart of Savannah. It has an excellent eLearning center as well that gives opportunities to students who prefer long-distance learning.
Their Bachelor of Fine Arts in Interior Design is one of the degrees offered online. Students begin their undergraduate journey by taking foundation studies and general education courses that can develop critical thinking and communication skills. SCAD's online degree for Interior Design curriculum includes:
an introduction to interior design,
interior materials,
electronic design,
lighting for the interior, and their chosen elective.
The program requires students to complete 180 credit hours, 10 of which are devoted to electives.
---
Frequently Asked Questions
Can I really earn a Bachelor's in Interior Design online and will I need to work an internship for experience?
Yes, you can earn a Bachelor's degree in Interior Design online. However, many programs recommend that you complete an internship for hands-on experience.
Internships are an essential part of any Interior Design program, as they provide students with the opportunity to gain real-world experience. Depending on your program, you may be required to complete an internship before you can graduate.
What can I do with an online Bachelor in Interior Design degree?
A complex and competitive industry, the world of interior design holds numerous opportunities for those who want to make their mark in designing aesthetically pleasing and functional spaces inside residential homes and commercial buildings.
Getting a Bachelor's in Interior Design degree can land you a job as an assistant interior designer, design director for interior design, junior interior designer, and even a senior interior designer. Interior designers can specialize in:
corporate design,
healthcare design,
kitchen and bath design,
sustainable design,
and universal design.
Interior design graduates can work in a broad range of industries, from homes and hospitals to hotels and offices.
How relevant is a Bachelor's in Interior Design degree in today's society?
In the next ten years, the field of interior design is expected to grow.
It is projected that designers will be in demand to fulfill consumer expectations shortly, such as designing environmentally friendly and easily accessible interiors. The construction industry also needs interior designers to ensure that their finished products have beautiful and functional interiors.
As trends and technology evolve, more and more interior designers can find projects with well-off individuals and businesses looking to remodel and renovate their existing homes and buildings. That is why it is essential for interior design graduates to keep their skills and tools up-to-date to tap into this type of client base.
What is the salary of a Bachelor's in Interior Design graduate?
Compared to other professions and occupations, interior designing is in the middle when it comes to salary, neither earning high nor low. The BLS, as of May 2021, reports the Interior Designer's median wages as $60,340 annually. Those who work in architectural, engineering, and related services earn the highest salary among interior designers with an average of $99,070 per year while those in furniture stores earn $56,987 annually.
According to the BLS, as of May 2021, there is little to no change in job growth expected between 2021 and 2031; however, 8,200 new job openings are expected to replace retired workers or those who change professions.
---
Are you considering other types of DESIGN degrees? Check these out: