Are you fond of being the bearer of (good and bad) news? When you turn your television on, do you imagine yourself as the presenter? If you dream of becoming a broadcaster, you should begin by asking yourself if Broadcasting is right for you. You need to know what the job entails and what it takes to be one!
Broadcast journalism is the best way to get information to a large number of people. As long as you have access to television, radio, or the internet, broadcast journalism can be accessed. You may have been asking yourself if you are a good fit for the job and what degree programs are required.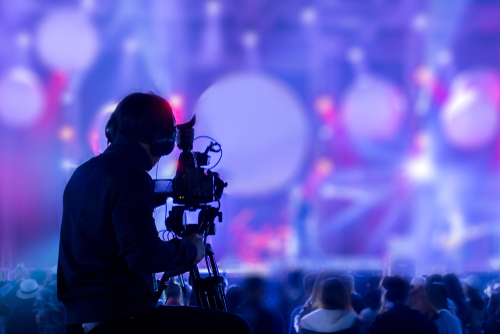 Page Jumps!
Becoming a Broadcaster
A broadcaster needs to fulfill multifaceted roles. Depending on the company size, production, and type of broadcast, this career requires you to wear many hats.
A television broadcaster must conduct research and interviews fit for a viewing audience. In contrast, a radio broadcaster may deliver news, cover music selections, and deal with a few interviews for listeners.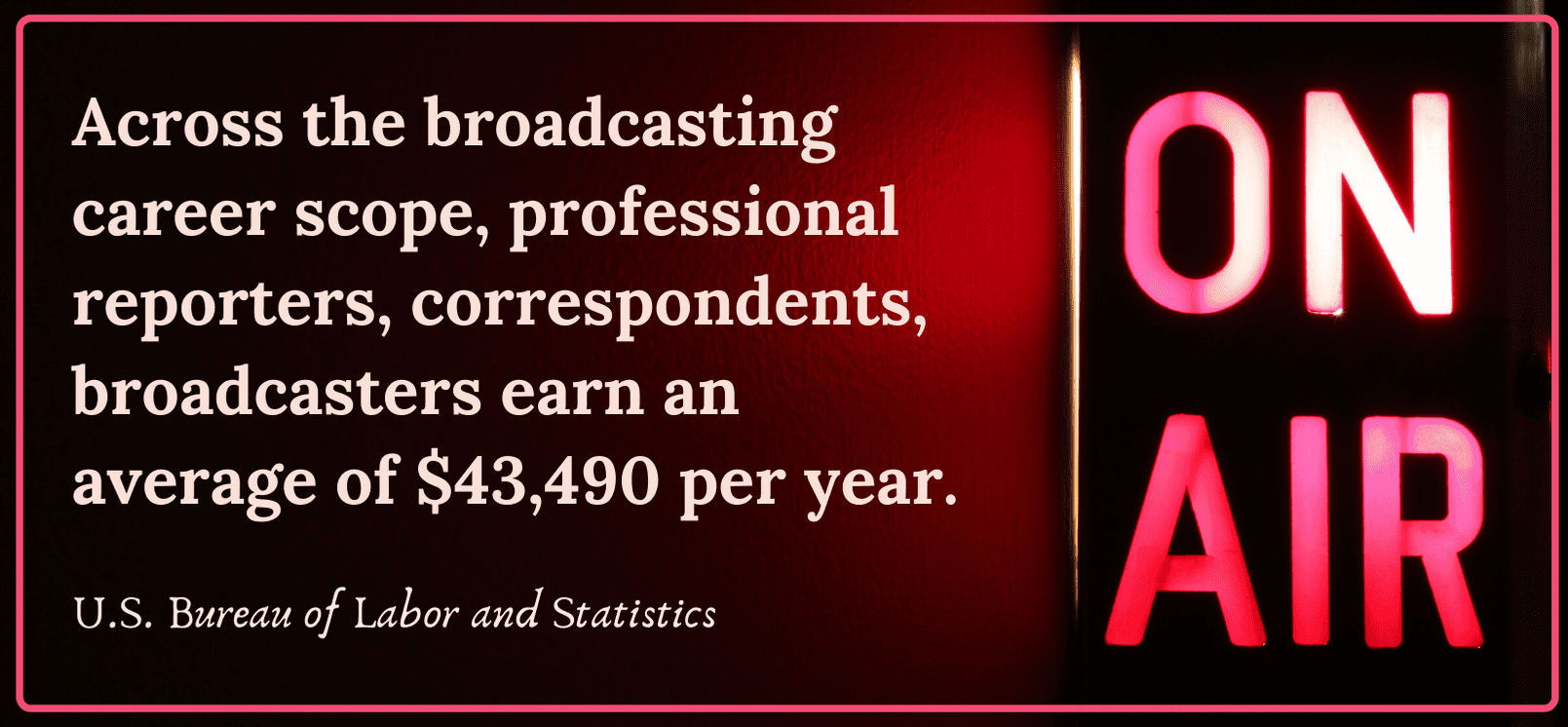 Broadcasters research news items, sports and weather reports, and other important events. They deliver facts and information accompanied by sound and visuals. To ensure fact-based, in-depth research results, broadcasters need to have credible sources.
It is also the task of a broadcaster to hold bookings and interviews in-person, through the phone, or online. Writing scripts and other film materials for the program, selecting program content with the help of producers and assistants, attending press conferences, and keeping daily logs of program content are also some of the duties a broadcaster should fulfill. Broadcasters also examine content materials that are of local, national, and international significance.
What It Takes to Become the Best Broadcaster
Experts say you need to be determined and inquisitive when working with different media platforms such as television, radio, or the internet. What really are the top qualities of a broadcaster? What are the skills that are integral for aspiring broadcasters to learn?
You have to be always prepared and quick to think of alternative items when technical problems occur. There will always be time constraints for this job since the news is unpredictable.
Excellent communication skills that include the ability to speak in front of the camera or over the microphone, exceptional writing skills, and good team communication are critical in this field. To communicate effectively means to be able to tell the news or story concisely.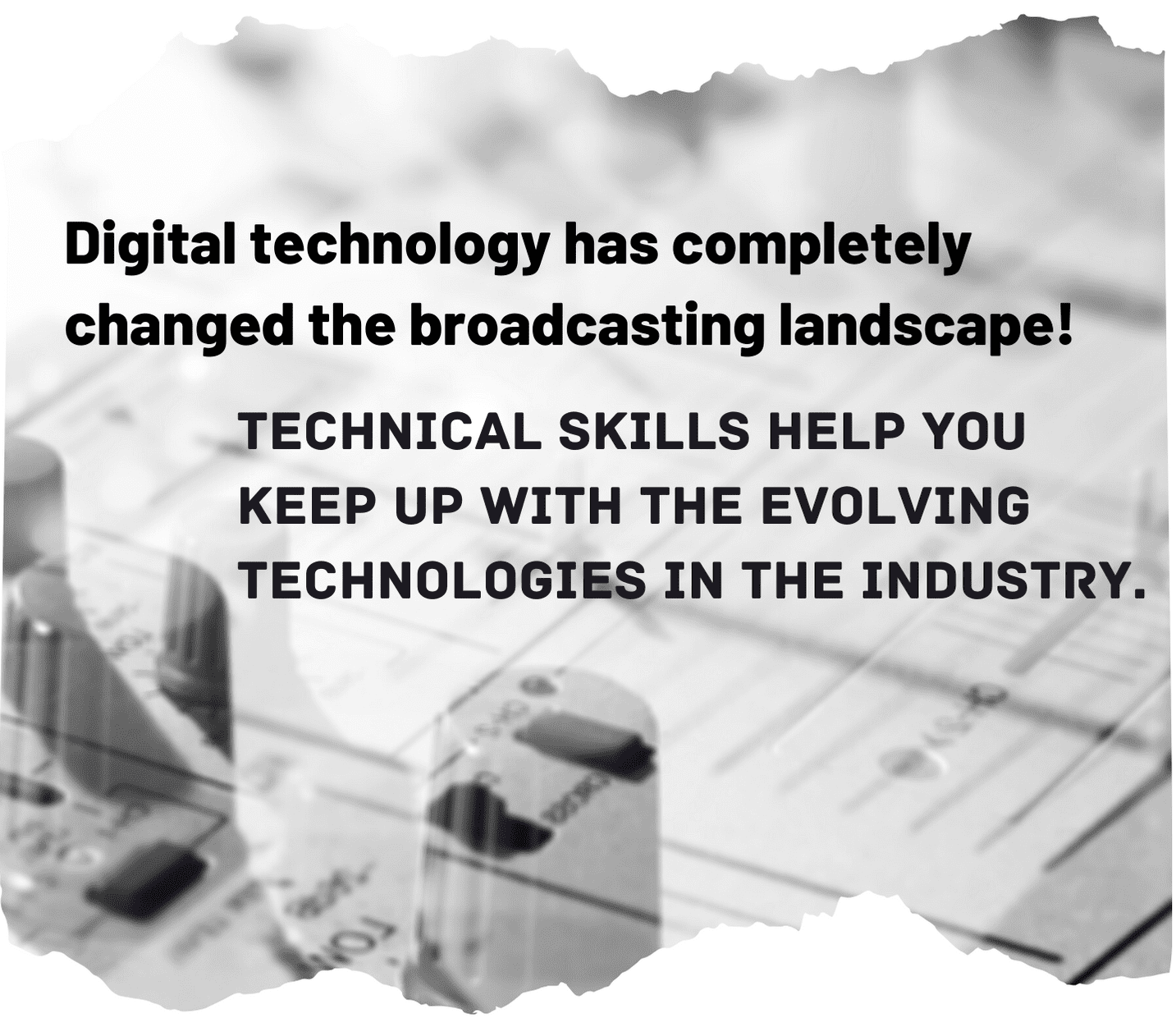 Next, sharp investigative skills are needed to get relevant information. This means asking the right questions to get the right answers from the interviews. Broadcasters need to have a confident presence, confidence, and professionalism. You must be able to work with a clear and distinct voice all the time.
After all, who would want to watch the news they don't understand or listen to a voice that's boring or gruff? Versatility and the ability to handle pressure are also expected from a broadcaster. You must be willing to adjust and work gracefully in a pressure-driven environment.
Finally, a great broadcaster should be well-versed in the essential elements of Broadcasting. These competencies are acquired through education and practical experience.
Across the broadcasting career scope, professional reporters, correspondents, and broadcasters earned an average of $55,960 per year. You may expect high levels of competition since the job outlook for this career is expected to decline by 3%, according to the Bureau of Labor and Statistics.
Pros and Cons of Being a Broadcaster
Broadcasting can take you to places you have never been to before, and it can give you a chance to meet people many would wish to meet. Interview opportunities are what most broadcasters are excited about.
They can cover stories of people from different cultures, backgrounds, and careers. If you are a broadcaster assigned to reporting significant events across the nation, then you get the chance to travel and discover stories.
All of these can bring high levels of satisfaction and achievement to a person. One of the challenges a broadcaster can face is that people almost always expect you never to make mistakes. Technical errors are inevitable, and as a broadcaster, you must be quick to ad-lib or fill in for the meantime.
It is essential to earn a degree to acquire the training you need to thrive in this industry! Some companies also require experience when hiring broadcasters. You can pursue a bachelor's program of your choice and work your way to an entry-level position related to Broadcasting.
The list below lets you explore accredited degree programs you can earn. Read on to choose your academic pathway to become a broadcaster:
Bachelor's in Mass Communication or Journalism
Among the options when it comes to your major for becoming a broadcaster is to earn a degree in Mass Communication or Journalism. Most colleges and universities offer mass communication degree programs with journalism as one of their specializations.
Bachelor's in Mass Communication is a four-year program that lets you take classes in news writing, visual communication, organizational communication, public speaking, media law, digital media, quantitative reasoning, storytelling, and a lot more.
These courses help you develop the skills needed for communications, research, editing, and writing. Communication programs let you discover ways to convey any kind of information effectively.
It typically requires at least 120 credit hours to finish, which includes practicum and internships. You can expect to use your learned skills with extracurricular activities like reporting and editorial clubs, broadcast events, and news shows at school.
Graduates of this program gain skills in effective writing, branding, critical thinking, and media intelligence.
Top Online Bachelor's in Mass Communication or Journalism Programs:
Texas State University
Pennsylvania State University-World Campus
Regent University
Southern Illinois University
Mississippi College
Colorado State University
Arizona State University
University of Memphis
Maryville University
Cameron University
---
Bachelor's in Organizational Communication
A bachelor's degree in organizational communication tackles a broad area of study. Students learn courses about the forms of communication used in different business environments, such as in corporations, governmental bodies, and non-profit organizations.
This program is commonly offered with concentrations like journalism, media communications, public relations, marketing, etc. This program centers on building relationships and internal communication among the members of an organization and external communication with the public. It teaches students organizational communication theory, research, and even case studies.
Some of the courses in the program are Business and Professional Communication, Communication for Effective Leadership, Conflict Management, Persuasion, Business Writing, and Interpersonal Communication. The required credits to complete this four-year degree are 120.
Top Online Bachelor's in Organizational Communication Programs:
Florida International University
University of Minnesota
Bellevue University
Northern Arizona University
---
Bachelor's in Public Relations and Advertising
Some broadcasters come from fields in Public Relations and Advertising. These are mostly related fields in Broadcasting. Mainly, Public Relations and Advertising programs teach you about relaying information to the public. Some employers hire applicants who have one of these degrees and look for relevant work experience.
A bachelor's in Public Relations and Advertising may offer classes that include mass communication, multimedia writing, PR campaigns, business communication, news writing, public speaking, and strategic communication— all of which are essential in the broadcasting career. You will need at least 120 credit hours to earn this degree.
You can take advantage of the program's research projects, project portfolio, internships, and other practical learning opportunities
Top Online Bachelor's in Public Relations and Advertising Programs:
Florida International University
University of Florida
Appalachian State University
Drexel University
Southern New Hampshire University
University of Memphis
Franklin University
Montana State University – Billings
Arkansas Tech University
Old Dominion University
---
Bachelor's in Professional Writing or Creative Writing
Writing—one of the most challenging parts of pursuing Broadcasting—is at the core of this career.
You can begin perfecting the writing skills needed for Broadcasting with a bachelor's degree in professional or creative writing. A bachelor's degree in this field will help you develop critical thinking and analytics, modern technology, and literacy skills. Colleges and universities mostly require at least 120 credit hours for completion of this degree program.
The coursework of a Professional Writing or Creative Writing program typically includes Business Writing, Multimedia Composition, Technical Writing, Writing and Editing for Publication, Screenwriting Fundamentals, Public Relations Writing, Advanced Narrative Screenwriting, Business Presentation Applications, Legal Writing, and more.
Top Online Bachelor's in Professional Writing or Creative Writing Programs:
University of Central Florida
Indiana University – Bloomington
University of Iowa
Central Washington University
University of Memphis
University of Massachusetts – Amherst
University of Colorado
Missouri State University
University of Illinois at Springfield
---
Frequently Asked Questions
Why should I study broadcasting?
Broadcasting is an exciting and fast-paced field that offers a variety of opportunities. It can be a great way to gain experience in communication, public speaking, media production, and media management. Also, broadcasting provides a platform for creativity and personal expression, as well as the chance to work with other professionals in the industry.
Additionally, studying broadcasting can provide a valuable foundation for a career in media, communication, and entertainment.
How many years does it take to become a broadcaster?
The amount of time it takes to become a broadcaster can vary depending on the type of broadcasting and the specific requirements of the position. Most broadcast positions require at least a bachelor's degree in a related field, such as communications, journalism, or broadcasting.
Depending on the type of broadcasting, previous experience may also be required. After obtaining the necessary qualifications, it may take several years of experience or internships to become a qualified broadcaster. Most need to work their way up the ladder to success!
What should I major in if I want to be a sports broadcaster?
Most universities offer majors in broadcasting, journalism, and/or communications. Depending on the school, you may also be able to focus on sports broadcasting specifically. You should also look for programs that offer courses or internship opportunities related to sports broadcasting.
Is TV broadcasting a promising career?
Yes, TV broadcasting can be a rewarding and exciting career. It requires a lot of hard work and dedication, but those who do it well often find that the rewards are worth the effort. Those interested in a career in TV broadcasting should research and understand the industry and the skills required to succeed. You can do it!
What are the advantages of broadcasting?
Broadcasting has many advantages, such as:
It can reach a large audience quickly and easily.
It is used to share information, entertainment, education, and more.
It allows for the transmission of multiple signals simultaneously, which can help with the distribution of different types of content.
Broadcasting technologies are relatively inexpensive to implement, making them a cost-effective option for media organizations.
Broadcasting technologies are constantly evolving, making them a great way to stay up-to-date with the latest trends.