What does STEM mean?
STEM is an educational program that focuses primarily on the areas of study in science, technology, engineering, and mathematics. STEM academic institutions and curricula methodologies have key educational subjects in an integrated format so that aspects of each subject apply to the other elements.
STEM-based learning programs range from preschool through master's degree programs, depending on the given school's resources and educational facilities.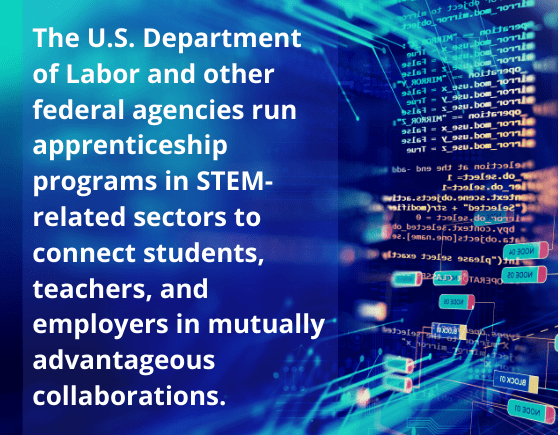 STEM is a cultivating movement in education, not just in the U.S. but around the globe. STEM-based training and education programs are intended to develop students' interest in pursuing higher education and career pathways in those fields.
Featured Programs
It typically utilizes a newer model of integrated learning that combines traditional on-campus knowledge with online learning and hands-on learning activities. This method of blended learning provides students the opportunity to experience several ways of learning and problem-solving.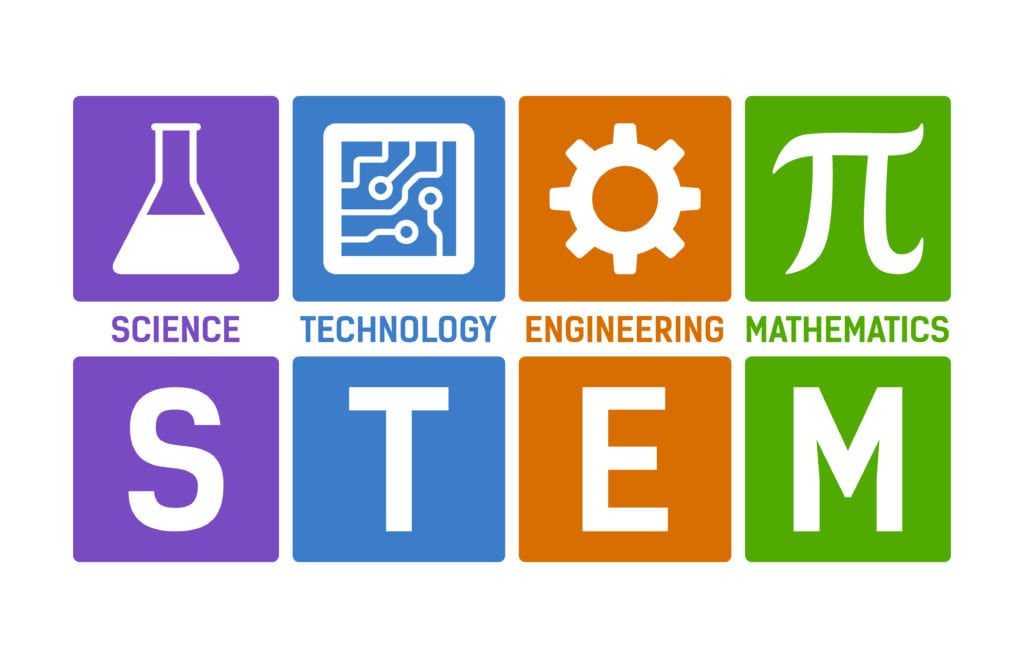 It has been anticipated by the U.S. Department of Labor that even if there are an estimated 1.2 million job opportunities in STEM-related fields, there is a possibility that there won't be enough graduates to fill the positions or roles.
STEM degrees and education programs are a high-priority today and are crucial if the country aims to maintain its status as a world leader in technology and innovation. With only 16% of all degrees expected to be in STEM-related sectors by 2020, the U.S. must encourage its best and brightest talent to pursue careers related to science, math, and technology.
As the next generation progress into the future, more professionals are needed to fill the STEM-related roles.
STEM-Science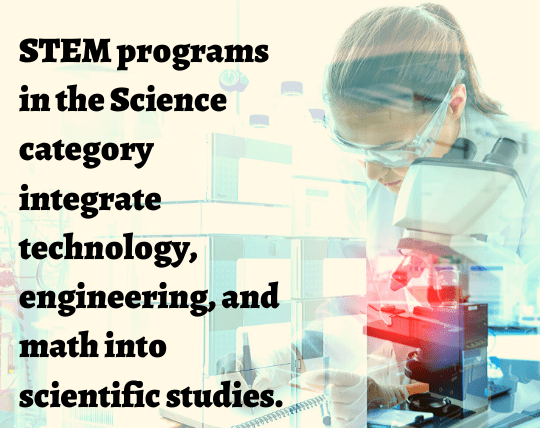 Programs in the Science category of STEM learning should look familiar and involve Biology, Chemistry, Ecology, and Physics. However, STEM-focused science classes are not the typical science class that students remember. STEM science classes integrate technology, engineering, and math into scientific studies.
STEM-Technology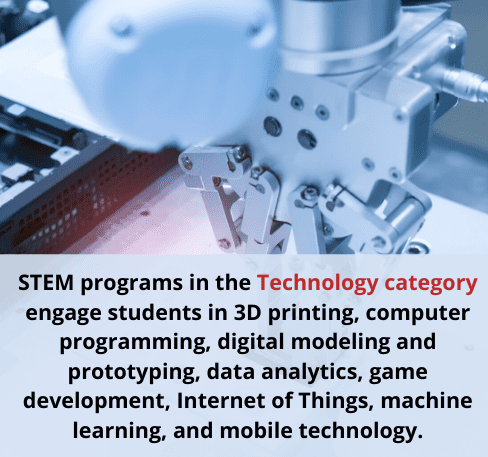 For some, the closest thing to technology classes may be playing learn-to-type games during occasional computer laboratory sessions. Technology classes have changed over the years and may contain topics like 3D printing, computer programming, digital modeling and prototyping, data analytics, game development, Internet of Things, machine learning, and mobile technology.
STEM-Engineering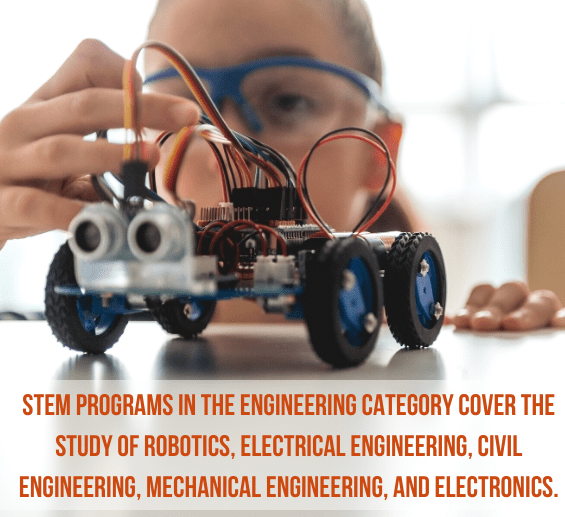 Similar to Technology, the field of engineering has grown considerably over the years. Engineering classes might include topics such as robotics, electrical engineering, civil engineering, mechanical engineering, and electronics.
STEM-Mathematics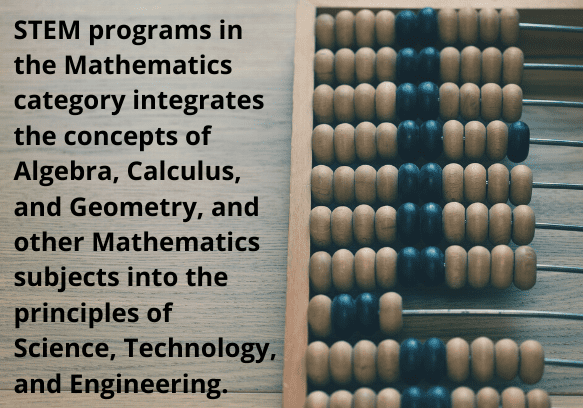 Mathematics, similar to Science, is one STEM field with classes that sounds familiar such as algebra, calculus, and geometry. STEM Mathematics integrates concepts and exercises that apply science, technology, and engineering to mathematics.
Explore STEM Programs using these page jumps!
Acknowledged by the U.S. Government
Goals for American STEM Education
Fostering Partnerships to Ensure Wider Participation in STEM
Expanding STEM Education in Rural Oklahoma
Evidenced-Based Grant Management
Document in the Participation of Underrepresented Students in STEM Programs
Types of STEM Degrees
Statistics: Number of STEM Students in the U.S.
US Student Ranking in STEM Education
STEM Education Statistics
Why Pursue a STEM Degree?
Most Popular STEM Degrees
Scholarship Opportunities for STEM Degree Majors
Career Pathways and Job Opportunities for STEM Degree Holders
---
STEM Programs: Acknowledged by the U.S. Government
Science, technology, engineering, and mathematics (STEM) are the foundations of exploration and technological innovations throughout American History.
Americans with a concrete foundation in STEM have designed computers that fit in their pockets, decoded the human genome, harnessed the power of the atom, developed the internet, and created imaging machines revealing the body's inner workings.
These spectacular achievements have changed the human generations, cultivated strong public support for STEM education and research, and inspired many generations.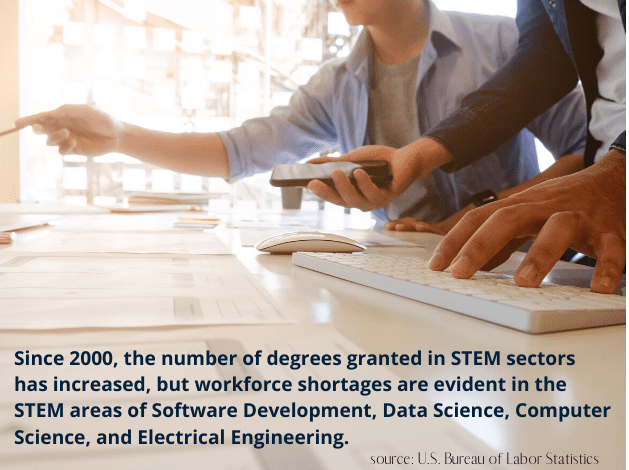 The pace of global innovation is fast-tracking, together with the competition for scientific and technical talent. Currently, the economic prosperity and national security of the United States rests increasingly on its capabilities for continued scientific and technological innovation.
America's national innovation-based technology depends more than ever on a robust and cross-sector collaboration around common STEM education goals and interests, a STEM ecosystem, that can provide all Americans with access to high-quality STEM education throughout their lifetimes.
Establishing a path to basic STEM literacy for everyone is essential in preparing a diverse workforce needed for the United States to lead and prosper in an increasingly competitive world driven by advanced technology.
Over the last 25 years, STEM education has been changing from a convenient clustering of four overlapping principles towards a more organized knowledge base and skill set crucial for the economy of the 21st century. The best STEM programs provide an interdisciplinary approach to learning, where rigorous academic principles are paired with real-world applications, and students utilize STEM in contexts that create connections between school, community, work, and the wider world.
Leaders in STEM learning continue to broaden and deepen its scope and further exceed the fields of study beyond just a combination of the four principles to include arts and humanities. Modern STEM education imparts not only skills such as higher-order thinking, critical thinking, inference, and problem-solving, but also behavioral competencies such as adaptability, cooperation, organization, perseverance, and responsibility.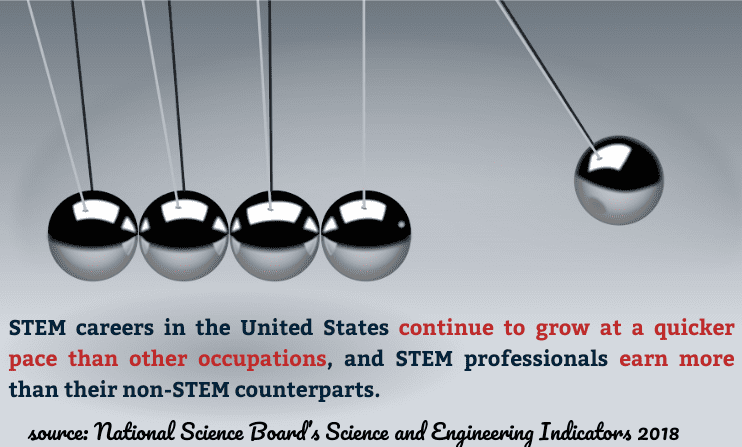 According to the report conducted by the National Science Board's Science and Engineering Indicators 2018, the American's necessary STEM capabilities have gradually improved over the last 20 years but continue to lag behind in many other countries. According to the Indicators, Americans who are 15-years old still scored below the international average in mathematics skills, and slightly above the global standard in science skills.
STEM careers in the United States continue to grow at a quicker pace than employment in other occupations, and STEM professionals have higher wages than their non-STEM counterparts. STEM degree holders have higher earnings, regardless if they work in STEM or non-STEM occupations.
The STEM Education Strategic Plan offers three goals that provide unwavering guidance and support for Federal agencies in prioritizing their investments and inter-agency collaboration and coordination processes and can serve as a platform for the national stakeholder community to provide to this strategy's success.
---
Goals for American STEM Education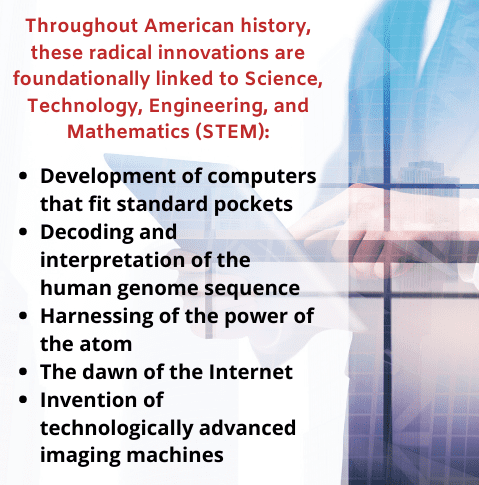 The country is stronger when all of its citizens benefit from an education that provides a concrete STEM foundation for fully engaging in and contributing to their societies and for succeeding in STEM-related careers.
STEM literacy depends on access to high-quality, lifelong STEM learning for all Americans. A STEM-literate community will be better equipped to perform thoughtful analysis and to sort through challenges, handle rapid technological transformation and propose innovative solutions, as well as will be better prepared to participate in civil communities as consumers, jurors, and voters.
Increase Diversity, Equity, and Inclusion in STEM
The social advantages of a stable STEM foundation cannot be entirely realized until all members of the community have reasonable access to STEM education, and there is much more involvement by those historically under-served and underrepresented in STEM sectors and employment.
A comprehensive body of study has concluded that companies and organizations that are diverse in terms of socioeconomic status, geography, race, gender, ability, religion, and ethnicity as well as provide an inclusive environment that values diversity are more innovative, more engaged and productive, better retain employees and typically are higher-performing organizations.
Prepare the STEM Workforce for the Future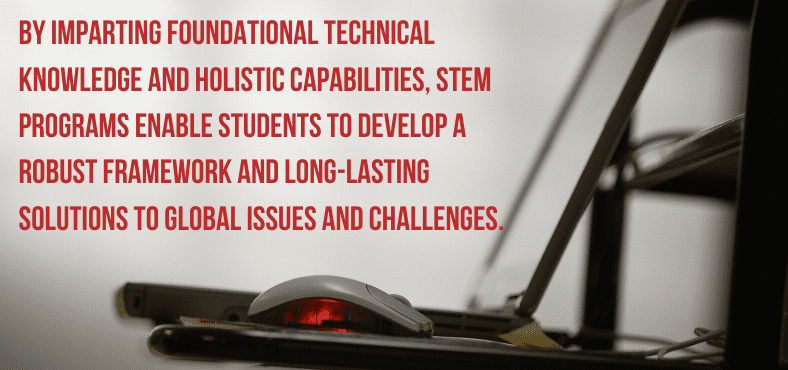 A variety of Americans with concrete STEM knowledge and skills equipped for the jobs of the future is crucial to maintaining the national innovation base that supports vital industries of the economy such as information and communications technologies, healthcare, agriculture, transportation, energy, manufacturing, defense, and agriculture, together with emerging concepts like artificial intelligence and quantum information science.
Since 2000, the number of degrees granted in STEM sectors has increased, but workforce shortages exist in specific fields requiring STEM degrees such as software development, data science, computer science, and electrical engineering.
---
Fostering Partnerships to Ensure Wider Participation in STEM
Federal Agencies are supporting the development and growth of STEM environments that integrate colleges, businesses and educational systems to widen participation in STEM careers through the initiatives of the National Science Foundation's (NSF) Inclusion across the Nation of Communities of Learners of Underrepresented Discoverers in Engineering and Science (INCLUDES) program.
Through such a program, computer science faculty members of San Francisco State University have collaborated with the San Francisco Unified School District to design the K-12 computer science curriculum and provide professional development for educators.
Naval Research Laboratory Partnerships with Colleges and Universities
The Naval Research Laboratory (NRL) has collaborated with colleges and universities to offer summer internships to undergraduate students for more than 25 years, including students attending HBCUs.
Through this collaboration, interns have the opportunity to explore future educational and employment opportunities while participating in projects spanning in a wide variety of fields related to defense, including computer science, aerospace engineering, electrical engineering, biochemistry, materials science, and engineering, molecular biology, and mathematics.
Learning Through Doing: Applying Agricultural Science on the Dairy Farm
To boost rural economies and communities and make sure that the country has enough dairy farmers to replace those retiring, the Department of Agriculture, in 2010, advocated the development of a three-year Dairy Grazing Apprenticeship to couple aspiring dairy farmers with experienced ones.
Recognized by the Department of Labor as a formal apprenticeship, the initiative enables participants to integrate paid, hands-on experience on dairy farms that implement environmentally-friendly practices with a formal and informal education in areas including sustainable agriculture processes and soil and pasture management.
High School Apprenticeship: Making A Difference
By providing apprenticeship programs in STEM-related sectors, the Department of Labor and other Federal agencies are connecting students, teachers, and employers in mutually advantageous collaborations.
Learners have a chance to explore career pathways, schools discover a new way to engage students and connect post-secondary education with careers, and businesses are offered with a population of skilled professionals to meet their requirements and demands.
Federal agencies can support post-secondary institutions to better align their programs with secondary school STEM and CTE curricula through grant funding, studies, meetings, and workshops.
STEM Educators Behind the Scenes at the Smithsonian
Every summer, the Smithsonian Science Education Academies for Teachers provide hands-on, tuition-based professional development experiences for STEM teachers. Over a week-long duration, teachers from both formal and informal educational settings go behind the scenes at Smithsonian museums and research centers, Federal agencies, and other areas in Washington, DC, and participate in authentic STEM experiences focused on a specific topic.
National Summer Teacher Institute on Innovation, STEM, and Intellectual Property
To boost innovation and entrepreneurship in STEM fields, the U.S. Patent and Trademark Office provides an immersive, multi-day interdisciplinary professional development experience to assist K-12 teachers to become more knowledgeable about how the invention procedure works and the crucial role that intellectual property, patents, copyrights, trade secrets, and trademarks, plays in entrepreneurship and innovation.
To encourage teams of undergraduate students to focus on solving real-world problems in the healthcare industries, the National Institute of Biomedical Imaging and Bioengineering at the National Institutes of Health collaborated with VentureWell to launch the Design by Biomedical Undergraduate Teams (DEBUT) Challenge. Through the competition, teams create working prototypes of their solutions, which are evaluated on their economic feasibility, patentability, and market potential.
American Meteorological Society Datastreme Certificate
The American Meteorological Society and NOAA have collaborated to help educators and students across the U.S. understand how weather prediction happens through teacher professional development classes. Educators taking these classes apply interpolation skills by analyzing their weather maps, earning an understanding of numerical modeling, and learning how numerical models are linked to statistical tools.
The National Science Foundation, along with other federal agencies, team up with educational organizations and institutions to support new ways of learning mathematics. As a concrete example, the Carnegie Foundation for the Advancement of Teaching was able to grow the number of institutions joining in its "Math Pathways" program.
Connecting the People and Tools for Transdisciplinary Learning
The National Aeronautics and Space Administration National Space Grant College and Fellowship Program has connected the people and resources to perform innovative and trans-disciplinary learning for almost three decades.
Space Grant brings together schools, federal, local, and state governments, non-profit organizations, museums, and industries within 50 states and two territories through direct student rewards and helps for higher educational programs tailored to each state's particular workforce development challenges.
Space Grant has more than 850 affiliate institutions across the country, including community colleges, HBCUs, and HSIs, as well as engaging with K-12 academic institutions to foster participation in STEM careers.
Training Medical Researchers in Responsible Data Management
Since the adoption of its Strategic Plan for Data Science in 2018, the National Institutes of Health has been working to make sure that the next generation of researchers is prepared to take advantage of the promise of data science for advancing human health, by developing plans to routinely integrate the teaching of computational skills and the concepts of responsible data use into all of its programs for undergraduates and graduates.
Developing Integrated Approaches to Teaching and Learning Computational Thinking
A team of researchers from Northwestern University, supported by grants from the National Science Foundation, has been working for years to create teaching modules and courses that blend computational thinking skills into high-school-level Math and Science classes.
The method introduces a variety of students (including those from traditionally underrepresented groups) to computational thinking capabilities by utilizing them throughout STEM classes that they are already taking. It has led to follow-on research aimed at developing methodologies for integrating computational thinking across an entire high school's STEM curriculum.
Teaching Data Science through Community Science
Community science projects and initiatives bring together local stakeholders on a science investigation of local interest. They involve Federal partners through problem identification and data. Learners with diverse skills and interests can find their place in a community science project, making community science a pathway into STEM for some who may not have chosen STEM as an option.
---
Expanding STEM Education in Rural Oklahoma
In remote rural places, access to opportunities for STEM learning may be limited, a specific challenge in the era of high-technology farming, where GPS technology, computerization, and drones are becoming pre-requisites to staying competitive. The U.S. Department of Agriculture, along with federal agencies, are helping to overcome these challenges through support for the resources and technologies needed for distance learning.
---
Evidenced-Based Grant Management
ED has adopted an approach to award management that highlights the evidence of effectiveness in the evaluation of grant applications to encourage a more significant adoption of evidence-based practices in education including STEM programs. Through this approach, it is advocating the implementation of methods that have showcased impact on developing student educational outcomes and the use of evidence-based practices and methodologies in K-12 education.
---
Documenting the Participation of Underrepresented Students in STEM Programs
The Federal Government is operating to make sure that all STEM education and training programs are inclusive and welcoming to participants from all backgrounds/sectors. Documenting the scope of participation has been challenging for some programs, but there are several success stories across the government.
As a concrete example, the Army Educational Outreach Program uses a shared definition of "under-served" across its program portfolio for consistency in reporting and gathering data as well as a centralized platform that captures self-reported demographics, allowing the AEOP to document how well its STEM programs are reaching students from targeted under-served groups.
---
Types of STEM Degrees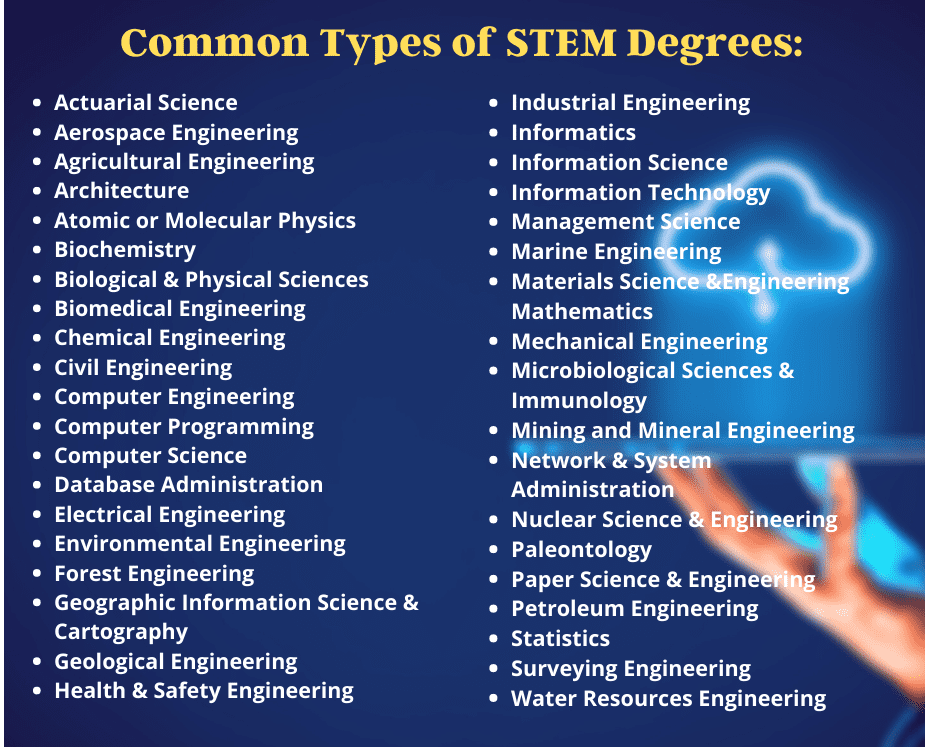 Now more than ever, Science, Technology, Engineering, and Mathematics (STEM) matter to today's global community. Without STEM, there would be minimal advancements and innovations to increase productivity, save lives, improve the economy, and improve the way we live.
Luckily, colleges and universities across the United States have answered to workforce demands and developed an increasing number of STEM graduates. These STEM-centered programs generally provide hands-on learning and project-based learning to motivate students in applying principles to real-world challenges.
Finishing a degree program with a Science, Technology, Engineering, or Mathematics-related emphasis can assist students in becoming a more critical thinker and creative individual, one who utilizes teamwork as well as thoughtful discussions to exchange ideas with other people. After obtaining one of the STEM degree programs, graduates can pursue a career that involves creating new knowledge/discoveries and solving real-world problems.
With the right approach, students can earn the right degree and pursue a STEM career that enriches their lives, keeps them busy, and earns a lucrative income.
Actuarial Science
There are several educational pathways to becoming an actuary, which analyzes financial risks; the most common degree choices are finance or actuarial science. These degree programs educate students to analyze risks by combining the principles of Mathematics and Science. Actuarial Science degree holders often land jobs in the insurance industries, but they are also engaged in scientific research facilities and company management firms.
Aerospace Engineering
Students who are adept in chemistry, mathematics, and physics may be perfectly suited to a degree in aerospace engineering. During this program, learners will utilize both field and classroom studies to comprehend the science and structures behind the most advanced spacecraft and airplanes. They will also learn how to create innovations, making them competent in the aerospace industry.
Agricultural Engineering
Agricultural Engineering degree programs are essential to the development of environmentally-safe yet productive agricultural ecosystems, equipment, facilities, and structure. Graduates with an agricultural engineering degree will utilize computer software to design equipment or modify environmental concepts to improve production. The degree will also educate students to manage the construction of farming infrastructures.
Architecture
Students who choose architecture, one of the most popular STEM degrees for 2017, will learn how to design the structures of different commercial and residential establishments. Architecture considers scientific laws as well as integrates artistic designs, creating homes and buildings that are structurally sound as well as visually pleasing.
Atomic or Molecular Physics
Learners who major in atomic or molecular physics investigate the structure and behavior of molecules and atoms. They spend their time studying several subjects, including the quantum theory of solids, molecular bonding, and atomic forces. Students who graduate with a degree in atomic or molecular physics will likely land in a job in teaching or research, or they can pursue a career in a government agency or national laboratory where they can create, observe, and question models and concepts to further understand different sciences and modern technology.
Biochemistry
Biochemistry students develop a solid background in Chemistry and Biology. It is ideal for future contributors to medical research or genetic or agricultural engineering. They take courses related to physics, genetics, chemistry, and biology while participating in laboratories.
Biological and Physical Sciences
A bachelor's in Biological and Physical Sciences is ideal for students who are interested in life sciences can pursue their education and foundation in biology principles and concepts. This program can prepare learners to become natural science managers.
Biomedical Engineering
Biomedical Engineering is a sophisticated program that integrates multiple disciplines such as engineering, medical research, and biology. Students with a STEM degree in biomedical engineering can work in different settings including hospital facilities and laboratories, designing devices and equipment for the healthcare sectors.
Chemical Engineering
Chemical Engineering covers the design and development of products that involve biological and chemical changes. Chemical Engineers can be included in the production of substances, household chemicals, drugs, fuels, and food used in mechanics. They are generally included in the development of manufacturing procedures as well as work on safety and health issues involving chemistry.
Civil Engineering
A program in Civil Engineering will train students on how to develop publicly-owned structures such as municipal buildings, bridges, and roadways. Civil Engineers typically analyze long-range plans for states and cities, considering regulations and construction costs during project planning.
Computer Engineering
Computer Engineering is the most common education for individuals who want to work as computer hardware engineers, making it one of the highest-paying STEM professions available today. Hardware engineers develop computer equipment and often test and analyze the hardware they built. They may also work with updating existing computer hardware or managing the production of new devices.
Computer Programming
A degree in Computer Programming applies to nearly all industries and geographical areas. Computer programmers are skilled professionals whose expertise makes them indispensable in the field of computer technology. They write or test codes and software developed by software engineers.
Computer Science
Computer science degree programs are designed to provide learners with training and education in the latest software engineering methods and practices. With a computer science degree, students can pair a concrete mathematical background with the ability to design and create software. Since computer technologies play an essential role in virtually every component of modern life, computer science skills are in high demand across several ranges of industries.
Database Administration
The organization and implementation of database components are vital to many companies/organizations, including businesses, government institutions, and non-profit organizations. Database administrators need to comprehend database language, such as SQL and will learn other important computer science and I.T. skills.
Electrical Engineering
A degree in electrical engineering involves field activities, laboratory work, and classroom studies to create a concrete understanding of how electricity functions and how it can be connected on a large and small scale. Electrical engineers may develop new uses for electrical power or perform detailed calculations to be utilized in installing and maintaining electrical systems.
Environmental Engineering
A STEM-related degree in environmental engineering educates students to prepare ecological reports, study the impact of infrastructure development, and design environmental protection structures.
Forest Engineering
A bachelor's degree in forest engineering aims to train students on the implementation of mixed forest and natural resource operations, combining the mechanic and economic requirements of forest operations with the biological elements of the forest. It allows students to work as a researcher, forest technician, or land use planner.
Geographic Information Science and Cartography
A Geographic Information Science and Cartography degree program is designed to provide students with a solid technical background in geographic information systems, mapping technologies, and quantitative geographic analysis. Some of the most common classes in an undergraduate geographic information science program include physical geology, principles of remote sensing, and cartography.
Geological Engineering
A geological engineering degree utilizes a combination of sciences such as biology, chemistry, and physics, as well as engineering concepts to understand the earth's structure and create systems for responsible use of resources. Geological engineers are often working in the mining industry, creating open-pit and underground mines while managing construction and devising safe transportation ways for extracted materials.
Health and Safety Engineering
By integrating health and safety measures with engineering practices, health and safety majors learn how to develop systems that keep individuals away from injury and sickness. They will learn how to assess equipment, check mechanical controls and identify potential job hazards.
Industrial Engineering
This degree program is mainly concerned with the efficiency and productivity of industrial procedures. Students who major in industrial engineering will know how to find ways to manufacture products, review production timelines, and create management control systems that make higher profitability and success in the industrial fields.
Informatics
Informatics is the study, design, and creation of information technology for the common good of people, society, and organizations. Students who pursue a degree in informatics learn how to design effective and easy-to-use interfaces and create robust and scalable technologies.
Information Science
A degree in information science aims to educate learners on how to comprehend and define problems and utilize technology to resolve these challenges. Students who have a degree in information science have the opportunity to leverage their newly learned knowledge as a computer or information systems manager, systems analyst, knowledge manner, or data analyst.
Information Technology
Since information drives the economy, almost every industry needs qualified I.T. professionals, considering it one of the best STEM degree programs in terms of career opportunities. Students who major in an I.T.-related degree can prepare for positions such as software or web developers, I.T. managers, network engineers, computer programmers, and computer system analysts.
Management Science
Students with a Management Science degree design and develop complex systems using quantitative resources and qualitative methods needed to explore several strategic and logistical challenges. This STEM major provides students a fair amount of flexibility in terms of working in different industries.
Marine Engineering
From ships to aircraft carriers, marine engineers and naval architects are responsible for the development and production of watercraft. They require a concrete understanding of machinery, performance testing, hydrodynamics, and many other capabilities to make sea-worthy vessels and equipment.
Materials Science and Engineering
Materials science and engineering graduates work with several varieties of raw materials, including ceramics, plastics, and metals to make innovative new products. With hands-on learning of almost any product or equipment available, they are responsible for creating a wide range of products.
Mathematics
Math is a great major for students interested in a STEM career and showcases a proficiency in calculus, algebra, and other mathematical concepts. Mathematicians not only develop equations but also create new ways of conducting math, which can be extremely helpful for other STEM majors.
Mechanical Engineering
Students with a degree in mechanical engineering are trained to analyze, re-design, and develop mechanical devices. They apply for computer-aided programs in their work.
Microbiological Sciences and Immunology
A degree in microbiological sciences and immunology is a suitable choice for students seeking to study infectious diseases and participate in clinical experiments for new drugs. By earning a microbiological and immunology degree, students can enjoy a profession at a medical facility, government agency, pharmaceutical company, or biological testing facility.
Mining and Mineral Engineering
Mining and Mineral Engineering degree programs prepare students to pursue careers in planning, processing, extracting, and exploring minerals. Students who earn a mining and mineral engineering degree can expect to complete courses related to ground control, mine ventilation, mine operation, and environmental law & labor management.
Network and System Administration
Obtaining a degree in network and system administration can prepare students to pursue a challenging yet fulfilling career as an information security analyst, network technician, local area administrator, or network support engineer. A network and system administration degree program teaches students how to keep computer networks and technology run efficiently so that they can support a wide range of organizations or industries.
Nuclear Science and Engineering
Career opportunities as a nuclear engineer are typically reserved for professionals with master's and doctorate programs; however, they can work with a bachelor's degree in nuclear science and engineering on a few occasions.
Paleontology
A degree in paleontology can train individuals on how to discover the secrets of ancient discoveries such as plants and dinosaur bones. It may also offer the opportunity to join in research projects with curators at museums and create a valuable hands-on experience. Graduates can become anthropologists, geologists, topographic surveyors, curators, or researchers.
Paper Science and Engineering
Individuals who pursue a degree in paper science and engineering can earn access to engineering professions in the paper or other chemical-process sectors. They generally pursue jobs in manufacturing, technical support, and management in rural areas. In a paper science and engineer degree program, students will complete courses that focus on the principles of chemical engineering with particular content and examples specific to the paper and pulp industry.
Petroleum Engineering
A degree in petroleum engineering teaches students how to examine and resolve crucial problems that can lead to energy security. Students learn how to assess potential oil and gas reservoirs, design surface collection and treatment facilities, and manage drilling activities. Since several petroleum companies operate around the globe, this program provides opportunities to travel the world and solve different technological, economic, and political issues in many countries.
Statistics
Students with a degree in Statistics focus their training and education on methods and concepts of data interpretation, collection, analysis, and tabulation. As more organizations become data-heavy, statistics graduates can land in career opportunities in numerous organizations as business analysts, cost estimators, actuaries, data analysts, and bio-statisticians.
Graduates can be involved in developing a new life-saving treatment, planning market strategies at a small or large company, managing investment portfolios in finance industries, and shaping public policy in government sectors.
Surveying Engineering
Surveying engineers utilize high precision to measure the physical features of the Earth. They create land boundaries and play a crucial role in the design and development of phone towers, bridges, and roads. Graduates with a degree in surveying engineering can take the Fundamentals of Surveying examinations and become licensed professional surveyors.
Water Resources Engineering
Water Resources Engineering is a branch of civil engineering that deals with the design of new systems and equipment to help manage water resources for agricultural, environmental, household, industrial, or recreational purposes. By earning a degree in water resources engineering, students can become well-versed in both agricultural and civil engineering concepts and principles.
---
Statistics: Number of STEM Students in the U.S.
Young professionals with bachelor's or post-secondary education in the fields of Science, Technology, Engineering, and Mathematics tend to have several more favorable economic results such as higher median salaries than those with degrees in non-STEM industries. This result examines the percentage of bachelor's degrees granted in the STEM fields by race/ethnicity and gender for U.S. citizens and permanent residents.
STEM Bachelor's Degree: Percentage of Total Bachelor's Degrees, Post-Secondary Institutions: By Race/Ethnicity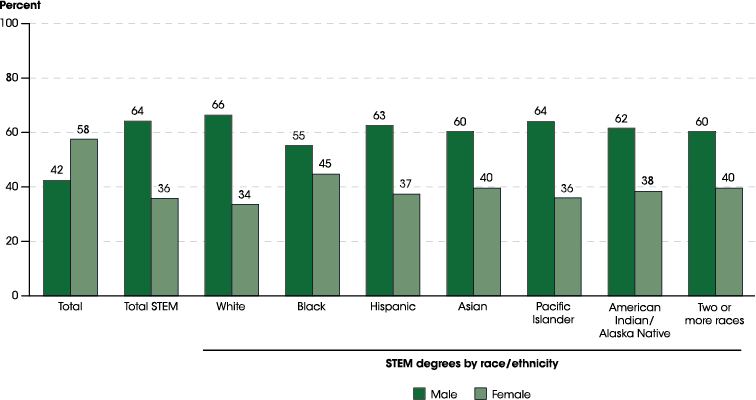 Source: NCSE, U.S. Department of Education, Integrated Post-Secondary Education Data System (https://nces.ed.gov/programs/raceindicators/indicator_reg.asp)

STEM Bachelor's Degree: Percentage of Total Bachelor's Degrees, Post-Secondary Institutions: By Race/Ethnicity and Sex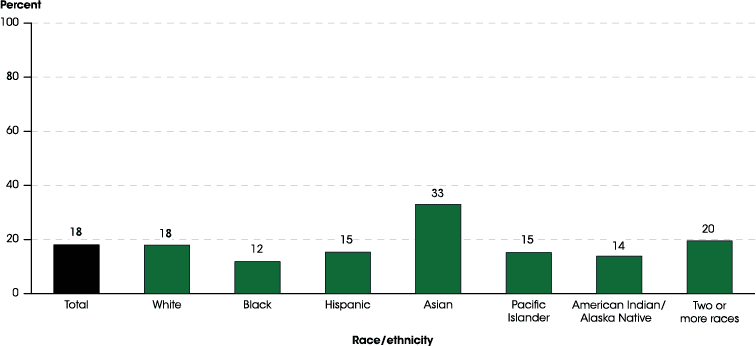 Source: NCES, U.S. Department of Education, Integrated Post-Secondary Education Data System (https://nces.ed.gov/programs/raceindicators/indicator_reg.asp)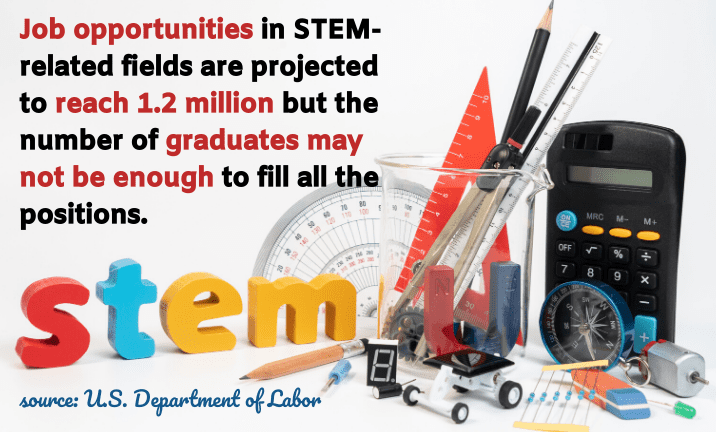 Of the 1.8 million bachelor's degree programs granted in 2015-2016, about 331,000 or 18% were in STEM fields. As a concrete example, the percentage of bachelor's degrees awarded to Asian learners that were STEM degrees (33%) was almost twice the overall percentage of bachelor's degrees granted in STEM fields.
The rate of bachelor's degrees awarded to students of two or more races that were STEM degrees (20%) was also higher than the overall rate of bachelor's degrees awarded in STEM fields. On the other hand, the rate of bachelor's degrees awarded to Hispanic (15%), Pacific Islander (15%), American Indian/Alaskan Native (14%), and Black (12%) that were STEM degrees were lower than the overall percentage of bachelor's degrees granted in STEM fields.
Lastly, the percentage of bachelor's degrees awarded to White students that were STEM-degree holders (18%) was about the same as the overall percentage of bachelor's degrees awarded in STEM fields.
---
US Student Ranking in STEM Education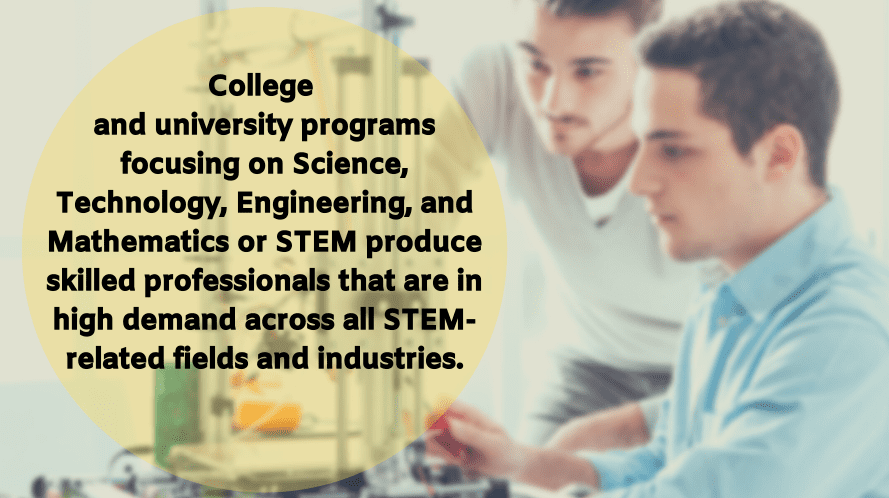 Within the past years, there has been an increasing push from competing nations such as China and Singapore to advocate STEM education and promote the resulting career opportunities. In 2015, Singapore ranked 1st in the global Program for International Student Assessment (PISA) in Mathematics and Science; the United States ranked 38th in Mathematics and 24th in Science.
Similarly, recent data from the Pew Research Centre shows that the U.S. ranks behind several other industrial nations based on mathematics and science assessments. The Trends in International Mathematics and Science Study (TIMSS) from 2015 indicated that ten countries out of 48 had higher 4th-grade math scores than the United States, and seven countries had higher science scores.
Based on STEM education statistics reported in 2019, it is challenging to know where the U.S. stands in the race to produce future engineers, mathematicians, and scientists. Countries like Indian, Singapore, and China are leading the race. In addition, they are sending their students to schools in the United States to gain an advantage.
40% of Chinese graduates completed a degree in STEM, twice the number of American graduates, according to the World Economic Forum. As a summary:
China had 4.7 million STEM graduates (2016)
India had 2.6 million (2017)
While it is true that there is a rising number of STEM graduates, the majority of them are not from the U.S. In fact, the Kauffman Foundation projects international students will make up half of all STEM degrees in 2020.
According to experts, the solution would be not to limit the number of international students to U.S. schools, but the country must cultivate a greater interest in STEM programs as well as career opportunities in the United States.
---
STEM Education Statistics
A detailed, quick round-up at a few of the more popular STEM statistics include the following:
♣ STEM Career Pathways are expected to grow by 13%.
♣ The Average Median Hourly Salary for STEM Careers is $38.85.
♣ Compared to the median salaries for other occupations in the U.S. ($19.30), STEM-related careers pay exceptionally higher.
♣ Out of 100 STEM Occupations, 93% had salaries above the National Average.
♣ The National Average for STEM annual wages is $87,570, where the National Average for non-STEM occupations is $45,700.
♣ According to the National Math and Science Initiative, only 36% of all high school graduates are ready to take a college-level science course
♣ U.S Universities are projected to produce only 29% of the Required Number of Graduates.
♣ 74% of Middle School Females express an interest in Engineering, Mathematics, and Science. However, only 0.3% select computer science as a major when they enroll in college.
♣ Females make up only 18% of Computer Science Graduates
♣ Females' interest in STEM peaks in Middle School, but drops off in High School
♣ According to U.S. News, African-American and Latino Professionals also represent 29% of the General Workforce Population
♣ Minority Females' Participation in STEM at the Collegiate Level consists of Computer Science 4.8%, Engineering 3.1%, Math 5.4%, and Physical Sciences 6.5%.
---
Why Pursue a STEM Degree?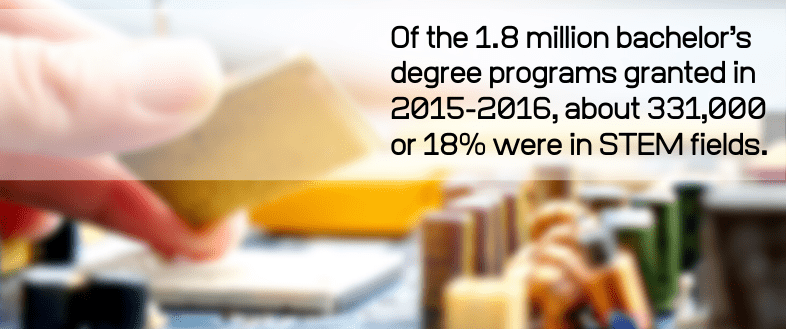 Learners pursuing STEM degrees can expect rewarding careers and post-graduation employment security, among other advantages. For most people, finding the perfect combination of exciting areas of study and lucrative career paths can be obscure. However, it is perfectly normal and OK to undergo this step.
Due to the global demand for advanced technologies and rising dependence on machines, colleges and universities are continuously adding more STEM programs to their catalogs. Students might discover that their interest in video games translates into a cyber gaming degree. Or even love for working with electricity, and related concepts lay a perfect foundation for an electronics/electrical engineering degree.
Whatever their passion may be, here are some insightful reasons why students must consider having a STEM degree for themselves:
Students who want to make an impact in the world and solve real-world problems such as clean water shortages and antibiotic resistance can choose to earn a degree in a STEM-related program. At its concept, STEM allows students to develop long-lasting solutions for global issues and challenges. By providing students foundational knowledge in technical and holistic capabilities, these majors offer a robust framework to solve any problems.
STEM and Creative Endeavors Go Together
One might view STEM as purely left-brained, rigid aspects. It does take a great deal of creativity to develop new ideas and solve problems. Whether it's fast cars that get gears going or underwater exploration, there are several areas of STEM fields that provide students the freedom to explore and research areas that genuinely spark their interests.
Post-Graduation Employment Security
There is no doubt that learners studying STEM have more opportunities to choose when looking for career pathways. A student earning a degree in computer science might find a career opportunity as a mobile app developer in a tech start-up or as a robotics specialist. The world is one's oyster when a student has a STEM degree since the need for these hard skills is increasing rapidly around the globe.
STEM employers keep a track record for providing employees with reasonably higher salaries and other job perks in return for their services and expertise.
STEM isn't only limited to computers. There are numerous, rewarding career opportunities for students studying in the STEM fields. They study Physics to become a space researcher for NASA or study biology to become a medical scientist working in laboratories. Furthermore, a student's major doesn't need to follow a strictly linear professional pathway.
Students can explore one of many types of engineering fields with the end results of becoming a renowned industry leader or college instructor. Despite seeming fixed, STEM careers are very fluid and change with the world's needs.
Corporate passion for STEM means that learners majoring in these areas of study have access to state-of-the-art facilities, programs, research, and resources. For example, students can apply to become a Google Scholar or intern at the U.S. Department of Defense. These incredible opportunities are available only to STEM majors because of the background and expertise required.
---
Most Popular STEM Degrees
STEM is known as Science, Technology, Engineering, and Mathematics. With that said, most majors that fall under this category are considered STEM degrees. The choices are broad and include the majority of the degrees in science and engineering, as well as lesser-known programs such as Agronomy and Crop Science; Archeology; Mining Technology; Animal Science and Nutrition; Veterinary Anatomy; and Strategic Intelligence.
A drive for more STEM majors has taken place across the country. In 2012, President Obama made increasing the population of college graduates in STEM fields by one million in ten years a Cross-Agency Priority goal and chartered the President's Council of Advisors on Science and Technology to achieve this goal. President Trump recently signed two bills to advocate and recruit more women into STEM fields. Potential students will find that the advantages of entering into a STEM program generally exceed those of other programs.
Obtaining a degree is one of the surest ways to secure future employment. The workforce is booming, and the demand for highly-trained professionals is enormous. STEM learners will have to study hard, focus during their college years and compete well. For prospective students who are willing to enter into this challenging yet rewarding field, the outcomes are excellent- they will experience discovery, innovation, research, and technology. They may even change the world.
California Institute of Technology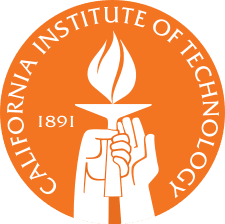 California Institute of Technology is popular for its science and engineering programs. Recognized as an academic institution that produced 38 Nobel Prizes, discovered the positron, invented the pH meter, pioneered silicon chip design, and discovered gravitational waves, is enough to showcase they are one of the best STEM schools in the United States.
CalTech academic departments are divided into Physics, Mathematics, and Astronomy; Geological & Planetary Sciences; Biology & Biological Engineering; Engineering & Applied Science; Humanities & Social Sciences; Chemistry & Chemical Engineering; Physics; and Geological & Planetary Sciences.
Not only does the school offer several STEM degrees, but they also have a student-faculty ratio of 3:1. CalTech runs WISE, the Seismological Lab, GALEX, Spitzer, Planck, Herschel, and Jet Propulsion Laboratory. Through these several facilities, students delve into STEM issues and research in the real-world.
Tuition and Fees: $49,908 per year
Accreditation: WASC Senior College and University Commission
Massachusetts Institute of Technology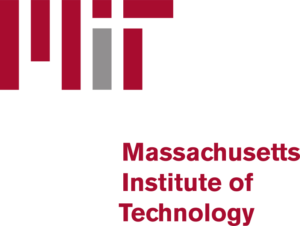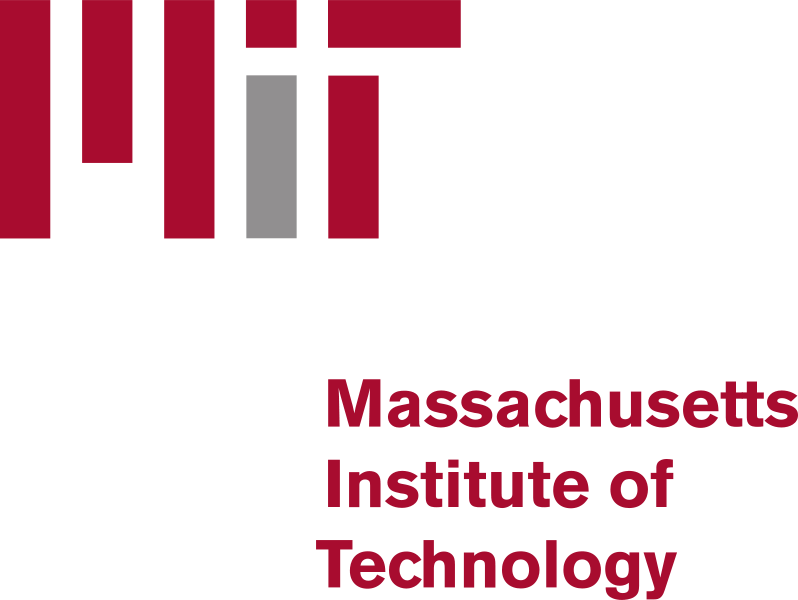 Massachusetts Institute of Technology is recognized worldwide as a research university. MIT's tributes include nearly 100 Nobel laureates, several Truman and Rhodes, and other scholars and recognition by several major ranking agencies.
STEM and MIT blend like ham and eggs. The school has 30 divisions across five schools, three of them fit into the STEM designation: Science, Engineering, and Architecture and Planning. Astonishing research centers, opportunities, and laboratories prosper, enabling for maximum focus on hands-on learning, innovation, and discovery that impacts the globe. MIT is home to the United States' oldest aerospace program. Whatever STEM field students are interested in, MIT has it.
Tuition and Fees: $49,832 per year
Accreditation: New England Commission of Higher Education
Harvey Mudd College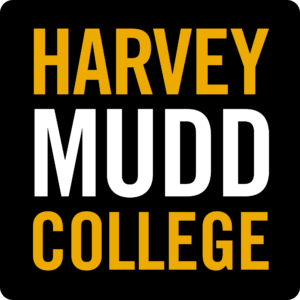 Delivering private, undergraduate education since 1955, Harvey Mudd College emphasizes on STEM disciplines. The college shares on-campus and resources with seven institutions that make up Claremont colleges.
HMC is ranked #1 by the U.S. News and World Report for "Best Undergraduate Engineering Program" and #3 by Forbes' "Top 25 STEM Colleges". The school offers bachelor's degrees in Mathematics, Biology, Chemistry, Engineering, Physics as well as numerous interdisciplinary STEM degrees. In addition, HMC has study abroad opportunities, research funding programs, summer research opportunities, and the Clinic Program, a 50-year old partnership between industry and research.
Official STEM Program Names: Biology, Computer Science, Chemistry, Mathematics and Physics, Chemistry and Biology, Engineering, Computer Science and Mathematics
Tuition and Fees: $54,636 per year
Accreditation: WASC Senior College and University Commission
Stanford University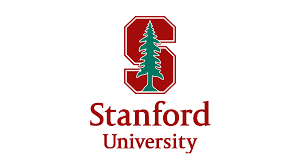 Stanford University is an excellent center for education and research. The university boasts 17 Nobel laureates among the academic institution providing world-class education in seven schools: Earth, Energy, and Environmental Sciences; Medicine; Business; Law; Humanities and Sciences; Engineering; Education.
Since 1891, the university has been a pioneer in education and research; its commitment to STEM showcases in numerous rankings, student satisfaction, and economic impact. Students who are exploring cutting-edge training and research in healthcare, biology, medicine will find few better alternatives at Stanford.
The location and setting also helped in making Stanford a STEM powerhouse. The university owns over 700 buildings, 8,000 acres as well as it is located in the heart of California's Silicon Valley.
Aeronautics and Astronautics
Applied and Engineering Physics
Atmosphere/Energy,
Bioengineering
Tuition and Fees: $49,617 per year
Accreditation: Senior Colleges and Universities of the Western Association of Schools and Colleges
Princeton University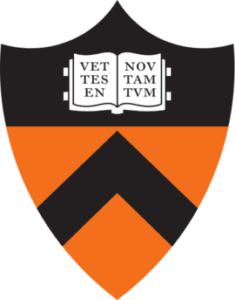 Princeton University's tradition is profound: 65 Nobel Laureates, 209 Rhodes Scholars, 21 National Medal of Science winners, and several prominent figures in the country, both past and present. It is one of the nine colonial colleges established before the Revolution.
Similar to all of Princeton's Ivy-League education, the work they are working in STEM is high quality and remarkable. Princeton's strategic objectives to "broaden and deepen" STEM education and learning at the university are aspiring. Through the STEM initiatives created by the Association of American Universities, the university joins in providing undergraduates more opportunities and experience.
Tuition and Fees: $47,140 per year
Accreditation: Middle States Commission on Higher Education
Purdue University Global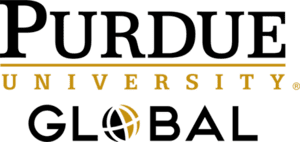 When entrepreneur John Purdue donated land and money to establish a college of science, technology, and agriculture, he had no idea about the fantastic results of his generosity. Currently, Purdue University is the flagship location of the Purdue University System and trains more than 30,000 men and women.
Since the establishment of Purdue in 1869 as a land-grant academic institution, the university has been committed to science and technology. Through the Association of American Universities, the university has redesigned 62 courses to enhance STEM learning by maximizing student and faculty interactions, integrating more hands-on projects, less direct instruction, group learning, and more online and hybrid learning programs.
Tuition and Fees: $28,794 per year
Accreditation: The Higher Learning Commission
Lehigh University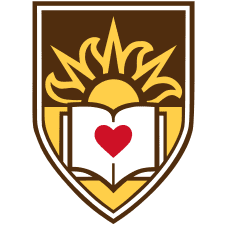 Lehigh University has delivered its commitment to "advance learning through the integration of teaching, research, and service." The most popular degree programs are Accounting, Finance, Chemical Engineering, Marketing/Marketing Management, and Mechanical Engineering.
With slightly more than 50% of Lehigh's bachelor's degree programs in STEM fields, students have different options such as Environmental Studies, Engineering, Computer Science, Architecture, Biological Sciences, Mathematics, and numerous multidisciplinary options in STEM.
Whether students want to pursue neuroscience or research and discover the Scarlet protein in fruit flies and its effect on people suffering from Parkinson's or pursue engineering to resolve global problems, Lehigh is one of the best options.
Tuition and Fees: $50,740 per year
Accreditation: Middle States Commission on Higher Education
Johns Hopkins University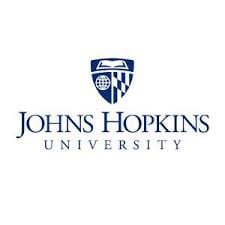 Johns Hopkins University was established in 1876 by abolitionist, philanthropist, and businessman John Hopkins as the first research university in the United States. Since then, the university has become one of the most renowned research universities in the world, promoting better societies, discovering cures, and pioneering medical breakthroughs.
Undergraduates have several exciting STEM programs at JHU- from majors to extracurriculars, to research opportunities and internship programs. John Hopkins majors in Biological and Biomedical Sciences, Computer and Information Sciences, Engineering, Physical Sciences, Multi/Interdisciplinary Studies, and other areas of study.
As for undergraduate choices in research, students will find better opportunities at JHU. One example is a 10-week program in the summer through the Center for Sustainable Nanotechnology Research Experience for undergraduate students.
Tuition and Fees: $52,170 per year
Accreditation: Middle States Commission on Higher Education
Harvard University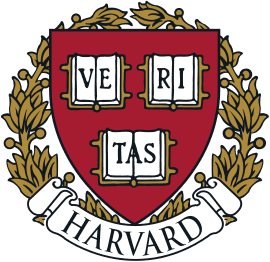 Harvard University is one of the oldest academic institutions in the United States. With a world-renowned reputation for rigorous academics, a culture of engagement, and research, the university continues to advocate its status as one of the more prestigious universities in the world.
When it comes to STEM choices, Harvard has several options like many other colleges and universities in the country. Fields of STEM majors include Physical Sciences, Computer and Information Sciences Engineering, Mathematics and Statistics, Biological and Biomedical Sciences, Natural Sciences, and Environmental Studies.
Research centers are bountiful and deliver state-of-the-art technology and the ability to collaborate with other organizations, Harvard faculty, and internationally. As a conclusion, undergraduate STEM at Harvard is sure to exceed everyone's expectations.
Tuition and Fees: $48,949 per year
Accreditation: New England Commission of Higher Education
Cornell University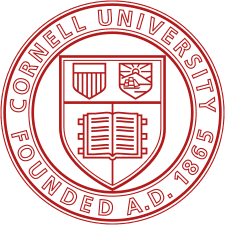 Cornell University has produced engineers, service leaders, and scholars since 1865. The private, land-grant Ivy-league university delivers degrees through 14 schools and operates research centers throughout the world.
STEM options at Cornell have proven to be among the best universities in the nation since Cornell's establishment. However, through the collaboration of the Association of American Universities, Cornell is enhancing STEM, even more, changing their programs to fit with the modern times, service of both mankind and knowledge, and students of this generation.
Along with attending Cornell, students will enjoy incredible research facilities, campus, resources, and centers in Ithaca. Overall, if students are looking for a prestigious, research-driven academic institution, few are more advantageous at Cornell.
Official STEM Program Name: Hydroponics/Aquaponics/Aquaculture
Tuition and Fees: $52,853 per year
Accreditation: Middle States Commission on Higher Education
---
Scholarship Opportunities for STEM Degree Majors
STEM degree programs comprise those that fall under the Science, Technology, Engineering, and Mathematics fields, therefore the acronym is popularly known. Over the past decade or so, the U.S. Department of Labor has recognized an increasing need for STEM-related education and training. STEM is the critical component of innovation and career opportunities in the United States, considering it as a highly-desired career path for college students.
With several students pursuing such degrees, the number of scholarship programs aimed at STEM-related programs is numerous and far-reaching for everyone. If you seek a career in STEM for your future, there are scholarship programs to help make your dreams become a reality.
ABC Humane Wildlife Academic Scholarship – Women in STEM
As a woman-owned organization operating in a mostly male sector, the corporation understand the remarkable impact women can make. As a result, ABC Wildlife is introducing a scholarship program designed to increase the number of women exploring the future of science, including mathematics, engineering, and technology.
AFCEA Science, Technology, Engineering, and Math (STEM) Major Scholarships for Undergraduate Students
Eligible STEM majors related to the goals of AFCEA include Electronics Engineering, Information Science, Telecommunications Engineering, Geospatial Science, Information Technology, Robotics Engineering, Strategic Intelligence, and many other STEM-related disciplines.
AfterCollege STEM Inclusion Scholarship
AfterCollege not only helps students seek employment opportunities and internships but also provide scholarship programs to help students finance their education. The organization awards more than $1,000,000 in scholarships and student activities through the program.
AIAA Foundation Undergraduate Scholarships Program
The AIAA Foundation grants financial aid to undergraduate and graduate students in science and engineering programs to help support future aerospace professionals.
As one of the industry leaders, BluePay continues to support students who are pursuing degrees in Science, Technology, Engineering, and Mathematics disciplines.
Creative Biolabs Scholarship Program
Creative Biolabs is happy to announce its scholarship programs that grant $1,000 to outstanding college students as the company's efforts to further support their research and higher education in the science and medical-related fields.
Dr. Adawia Alousi STEM Scholarship Fund for Muslim Women
The Dr. Adawia Alousi STEM Scholarship Fund for Muslim Women was founded to carry on the mission of Dr. Adawia Alousi, a real renaissance personality. The Scholarship Fund supports Muslim Women in earning education within the STEM fields.
Dronethusiast $500 Women in Science UAV Scholarship
Dronethusiast is proud to give back to female students who are pursuing science. The organization awards $500 to eligible applicants.
Empathy for Animals Scholarship Award
The Pet Life Today Empathy for Animals Veterinary Scholarship Award is available to veterinary students enrolled in animal sciences, veterinary studies, or a similar undergraduate degree at an accredited academic institution and is awarded $500 per year.
Graduate Cybersecurity Scholarship
The ISC Graduate Scholarship Program assists graduate students who require funding to perform unique research projects and financial assistance for their education.
Masergy STEM Scholarship Program
Masergy has provided scholarship programs to innovative learners as they worked toward their STEM-related undergraduate or graduate studies.
MyBioSource Inc. Scholarship for "S.T.E.M." Majors
MyBioSource Scholarship Program for S.T.E.M majors awards five scholarships of $1,000 each to eligible candidates. The organization is all about opening opportunities to deserving students enabling them to explore endless possibilities in Science, Technology, Engineering, and Math.
National GEM Consortium Fellowships
GEM's fellowship programs cover the entire recruitment, professional development, and retention. They also provide fellowship programs without paid summer internships through the GEM University and Associate Fellowship programs.
The National Space Club and Foundation provides a scholarship per year in memory of the Honorable Olin E. Teague, a representative in the congress who drives the support of the national space program, encouraging young talented people to pursue professions in aerospace fields. The scholarship program is awarded to a graduating high school student at an accredited U.S. high school institution and amounts to $4,000 in the award.
Regeneron Science Talent Search
The Regeneron Science Talent Search is considered the United States' oldest and most prestigious science competition for high school seniors, offering a crucial forum for original research that is recognized by a national jury of professional scientists.
Rise developed scholarship programs to help hard-working students in their ambitious aspirations for a better future and professional endeavor.
Spirit of Ramanujan STEM Talent Initiative
The Spirit of Ramanujan STEM Talent Initiative supports aspiring scientists, mathematicians, and engineers who lack traditional institutional assistance through mentorship opportunities and financial aid.
Straight North STEM Scholarship
Through the Straight North STEM Scholarship program, the company awards the winning student $1,000 to be utilized toward his or her degree program. $250 book scholarships are provided to two runner-ups.
The 2019 Simple Artificial Intelligence and Technology Scholarship
Simple is providing a scholarship opportunity to a deserving and passionate learner who submits a winning essay in its specialized scholarship contest embracing the Internet of Things, Intellectual Property Law, Artificial Intelligence, and Blockchain Technology
The RevPart 2020 STEM Scholarship
Any aspiring student majoring in a STEM discipline that is attending an accredited college may submit his or her application. The RevPart also provides a book scholarship for the 1st and 2nd runner-ups.
The Society of Hispanic Professional Engineers Scholarship
With more than 10,000 active members, including more than 8,000 student members, SHPE works with 178 students and 54 professional chapters. Its primary goal in scholarship programs is to fill the gap in the Hispanic education pipeline from K-12 learning to successful employment placement as well as advanced degree programs in STEM disciplines.
The Women in Aerospace Foundation Scholarship
The Women in Aerospace Foundation is happy to provide scholarships to women interested in pursuing a career in the aerospace industry to enroll in higher education degrees in science, mathematics, or engineering.
Tylenol Future Care Scholarship
Every year the producers of Tylenol offers annual scholarship programs to well-deserved students pursuing careers in healthcare.
The USRA Scholarship Awards offer college scholarship awards to learners who have shown a career interest in engineering or science with a focus on space research or space science education, and other aeronautics-related fields.
Veteran Car Donations Annual Scholarship
As one of the leaders in non-profit fundraising, Veteran Car Donations provides the Annual College Scholarship to support students pursuing STEM-related degree programs.
Women and Minorities STEM Scholarship
Atkins Women and Minorities STEM Scholarship is awarded based on the skills of recipients who are selected by selection committees made up of Atkins human resource staff, senior professional, and management.
---
Career Pathways and Job Opportunities for STEM Degree Holders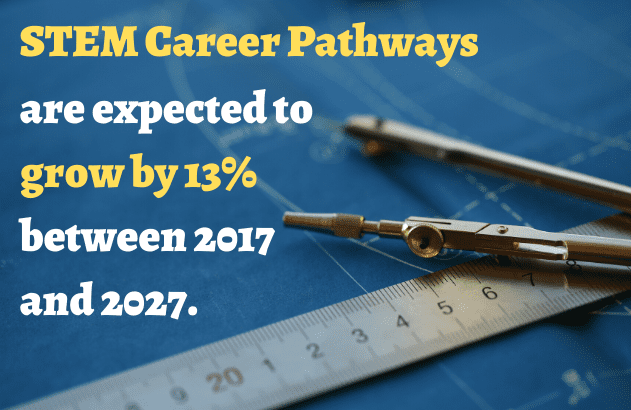 As one of the fastest-growing and highest-paying sectors, those working in STEM-related professions should feel safe and confident in their professional pathways over the next years. The following list a few of the hottest careers in STEM-related industries at the moment. Graduates should perform additional research to find a position that fits their goals and aspirations.
Computer and Information Research Scientist
Average Salary: $118,370/year
Working at the forefront of innovation, computers, and information research scientists create new technologies and approaches to advancing the field of computer science. They may develop innovative tools, make new programming languages and work to remediate existing issues with new methodologies.
Average Salary: $105,590/year
Software Developers work with clients to meet their needs, test for bugs, continue upgrading the software as technology advances, and develops software applications. They may work in freelance or in-house and usually hold a bachelor's degree program.
Average Salary: $104,910/year
Chemical Engineers utilize the findings of chemists to create and produce new substances. They may work in areas of household goods, food, pharmaceutical drugs, and many other products to create streamlined processes for distribution and large-scale manufacturing.
Average Salary: $93,280/year
Biochemists most commonly earn doctorate degrees and collaborate with teams to perform experiments to expanded learning in the field. They study different molecules, write reports about their findings, present emerging research at conferences, and supervise other chemists.
Average Salary: $91,130/year
Geoscientists focus their work on studying Earth and all its components and structures. Some of them work to understand the earth's history, while others examine to earn a better understanding of how it is composed and what processes over time changed its composition.
Average Salary: $88,740/year
Also known as systems architects, these professionals manage and maintain I.T. systems for the companies they serve. They collaborate with different departments to determine required upgrades, install new systems, ensure security and safety and liaise with vendors to seek appropriate hardware and software.
Average Salary: $88,190/year
Mathematicians utilize their knowledge of mathematical principles and theories to enhance understanding of math- and statistics-related questions. They work alone in general but may consult with other team members when developing parameters for their projects.
Average Salary: $87,620/year
Environmental Engineers create solutions based on the research conducted by environmental scientists regarding the causes and effects of different environmental issues. They often work to enhance systems and processes around the disposal of waste, recycling, control of pollution, and quality of water.
Average Salary: $86,640/year
Civil Engineers work for both governments and companies and as consultants, focusing on building and infrastructures. They design roads, bridges, airports, and any other built environments and collaborate with contractors to make sure their plans are carried out effectively and efficiently.
Average Salary: $78,470/year
Several STEM professionals desire to work in offices, laboratories, and the fields, yet others are drawn to the classroom setting. Educators utilize both pieces of knowledge of their discipline and advanced expertise of educational theory to educate others on how to engage in meaningful work.
Average Salary: $78,330/year
Chemists understand how several substances interact with one another and how these interactions can be utilized in new products and compounds. They are frequently working in laboratories similar to many of their scientific counterparts.
Average Salary: $71,130/year
Utilizing their understanding of the natural sciences, environmental scientists work to safeguard the health of the environment and humans living in it. Together with research work, they create studies to help the larger population understand potential causes of harm and what can be done to remediate them.