Is a bachelor's degree enough to propel you towards a lucrative career? Of course, it is! But, what bachelor's degree jobs are available? We list (and celebrate!) the 50 top-paying and rewarding careers that await bachelor's degree holders!
Evidence points to more than 77% of bachelor's degree graduates in 2017 landing jobs easily before the year ended. Advanced degree holders share the same statistics, proving that a bachelor's degree can pave the way for success in finding the right career.
Featured Schools
For years, the idea that an undergraduate degree isn't exactly up to the mark lingered, at least to intellectuals with a life-long quest to reach the academic pinnacle by obtaining as many degrees as they possibly can.
Featured Programs
Perhaps it all sprang from the idea that the more degrees you obtain, the better chances you get at finding a job that pays handsomely. In this article, we debunk this common myth.
50. Agricultural Engineer
Average Annual Pay: $82,640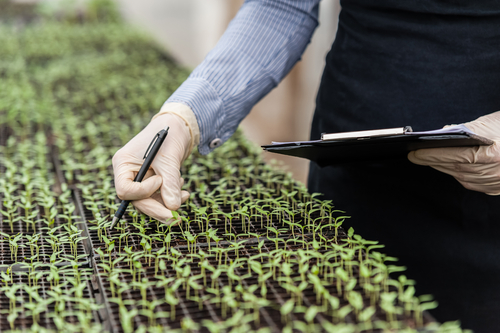 Do agricultural landscapes fascinate you? A Bachelor of Science in Agricultural Engineering degree opens doors to a career that is dedicated to planning, designing, managing, and supervising the many structures, equipment, machinery, power systems, and processes involved in the agriculture industry.
The Agricultural Engineering coursework typically includes:
Systems Analysis in Agriculture,
agricultural machinery management,
food process engineering technology,
water and soil management,
and IT for agricultural systems, among others.
With over 2.2 million farms throughout the United States and a rising need for better farming structures and systems, a fulfilling career as an Agricultural Engineer awaits you!
---
49. Geneticist
Average Annual Pay: $81,678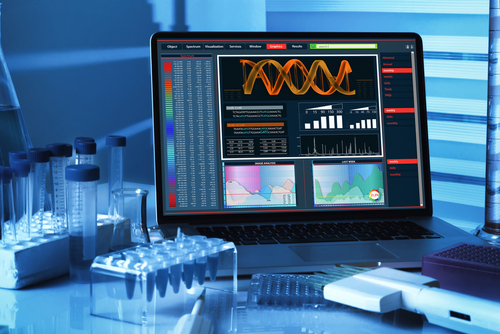 Your pair of eyes that bear a striking resemblance to your grandfather is a curious case of genetics, a complex science that deals with the genes' molecular structure and function. If the field of genetics interests you enough to make you want a career out of it, pursuing a bachelor's-level program will lead you to a fulfilling job.
A Bachelor of Science in Genetics qualifies you to conduct laboratory procedures in hospitals, laboratories, offices, and government agencies all over the country. At work, you will deal with biological, genetic, chromosome, or DNA mechanisms repair, recombination, and interactions.
Fundamentally focused on life sciences, geneticists' work involves identifying genes that are responsible for biological traits. Knowledge of these dynamics is essential to the study of health and disease. Apart from the idea of pursuing your interest, being a geneticist offers an enormous opportunity to take part in important research that impacts a life!
---
48. Statistician
Average Annual Pay: $96,280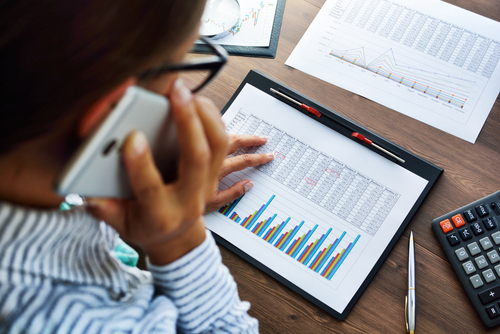 Are you extremely proficient in mathematics? Do statistics blow you away? Earn a Bachelor of Arts in Statistics degree. Typically, the coursework of an undergraduate Statistician degree includes:
calculus,
statistical theory,
linear algebra,
probability,
survey methodology,
calculus,
and experimental design.
These are the types of mathematics that help you "make sense out of data" that you gather by summarizing, identifying, and making conclusions based on such information.
A statistician's work involves conducting tests, applying statistical theories and methods, collecting data, as well as designing surveys, polls, and experiments. And because the interpretation of data is a basic process in every industry there are statisticians, build a career in various disciplines including marketing, education, government, health, research and development, marketing, psychology, and sports.
Because you will essentially be immersed in the quantitative field, you will need to possess a set of skills that will spell success for you as a statistician. You need to be a critical thinker, a problem solver, and a communicator with writing skills to explain the technical matters involved in the data you are working on.
---
47. Packaging Scientist and Engineer
Average Annual Pay: $70,813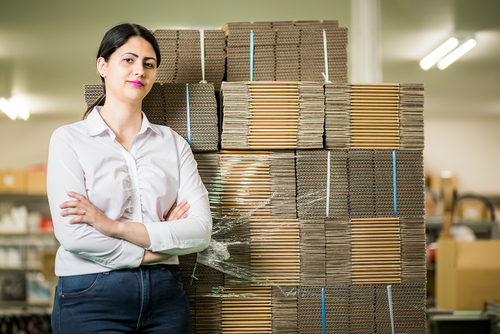 Now more than ever, the packaging of all types of goods and materials plays a key role in ensuring that they are preserved, presented, and used in their best, most functional, and most cost-effective state.
With a Bachelor of Science in Packaging degree, you will be immersed in the technicalities and sciences involved in every aspect of packaging. Students take classroom and laboratory classes with coursework that integrates various disciplines such as:
physics,
chemistry,
mathematics,
economics,
engineering,
and supply chain management.
Packaging scientists and engineers typically design and develop containers for all goods, as well as packaging operations machinery. They are also trained to identify the materials and methods for producing packages and examine whether they pass or excel in packaging standards. These experts are also expected to be highly adept in materials distribution, cost analysis, packaging laws, and materials marketing.
---
46. Civil Engineer
Average Annual Pay: $88,050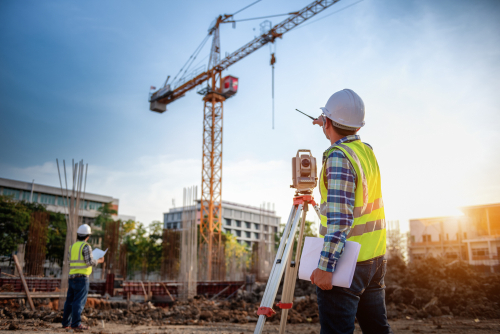 Entrusted with the critical tasks of planning, designing, researching, and developing methods for construction operations and maintenance of infrastructure, civil engineers are highly in-demand.
Their expertise is needed for the management of bridge rebuilding, dam upgrading, and road repair projects. All these points to employment opportunities rising by up to 20% in 2022.
A Bachelor of Science in Civil Engineering opens doors for anyone interested in the field. The degree typically includes courses in:
engineering mechanics,
statistics,
mathematics,
fluid dynamics,
and statistics.
The undergraduate degree covers the fundamental engineering practices for designing infrastructure including dams, roads, bridges, and public sanitation projects.
While personally fulfilling for someone who enjoys the job, being a civil engineer is also a way to contribute to the community. Being part of infrastructure projects to help communities get wider roads or easier access to clean water makes the work even more rewarding.
---
45. Industrial Engineer
Average Annual Pay: $95,300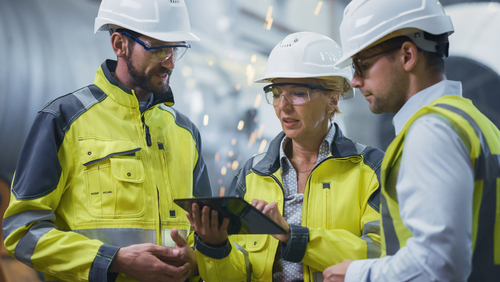 Using mathematical models and methods, industrial engineers seek to maximize efficiency and increase productivity within the organization. Involved in the production and processing stages, industrial engineers design facilities from scratch.
As the work may require, they also upgrade, expand or reconfigure facilities that already exist. Industrial engineers also work as consultants who travel and meet clients.
The Bachelor of Science in Industrial Engineering degree primarily involves the study of mathematics, engineering sciences, and physical sciences. They often integrate subjects like supply chain management, analytics, and logistics into the coursework.
To this end, undergraduate students are able to fully understand big data and get a good grasp of the business processes too. Industrial engineers thrive in business and service sectors such as:
railroads,
hospitals,
banks,
airlines,
and social services.
They also play a key role in the areas of finance, marketing, healthcare, retail, personnel, and information systems. Their insights and work are integral to the processes and systems in nearly all systems across all industries.
---
44. Mechanical Engineer
Average Annual Pay: $95,300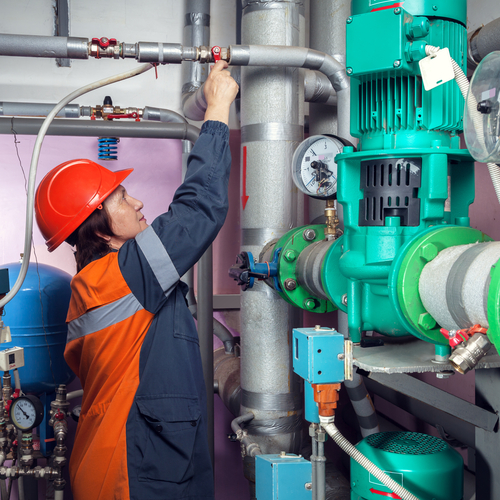 Did you know that the principles of mechanical engineering date back to ancient China and Greece? People at the time used mechanical engineering systems to invent steam engines, screw pumps, seismometers, and clocks.
Mechanical engineers possess an in-depth knowledge of the concepts of materials sciences, physics, and mathematics. They calculate the materials and, based on dimensions, calculate the conditions of these elements to determine and avoid failure.
These days, mechanical engineers are also knowledgeable of computer-aided manufacturing and computer-aided design systems. If you're looking for a career that deals with practically "anything that moves", the Bachelor of Science in Mechanical Engineering is a great choice.
---
43. Fire Protection Engineer
Average Annual Pay: $85,701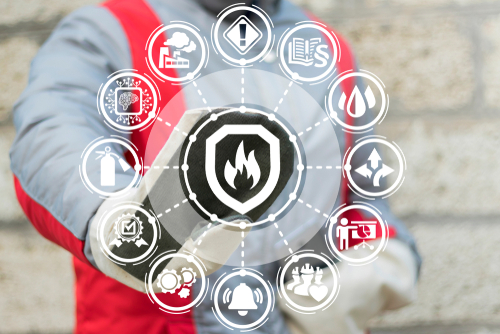 The United States is constantly on a quest to improve its fire safety campaign and quality of response to fire incidents. In 2016 alone, the US dealt with more than 1,340,000 fires that caused the death of nearly 4,000 civilians, injured more than 14,600, and damaged $10.6 billion worth of property.
If you have a burning desire to find the best prevention strategies and solutions to incidents of fire, obtain a Bachelor of Science in Fire Protection & Safety Engineering degree.
The coursework for this undergraduate program revolves around designing fire protection systems and structures, investigating fire arson and explosions investigation with courses in construction structural design, physics, chemistry, calculus, and thermodynamics.
As a fire protection engineer, you can choose to focus on jobs that include:
the design, engineering, and installation of stairwells,
evacuation portals,
sprinklers,
and fire alarms.
The long-term impact of your work is essentially hinged on protecting people and property.
---
42. Manufacturing Engineer
Average Annual Pay: $74,018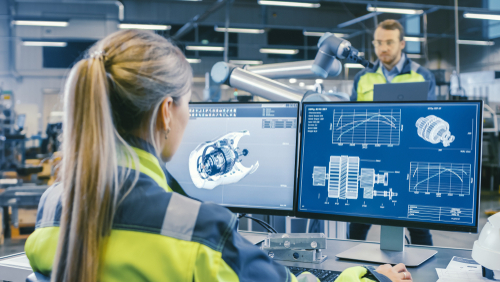 Manufacturing businesses in the United States in practically all industries are profit-driven. The end goal is for their business processes to lock in gains with less expense. This daunting task falls on, among others, the manufacturing engineer.
A manufacturing engineer is expected to provide valuable input on maximizing efficiency in all areas of production, including product design, manufacturing procedures, packaging, and transport so that they are timely and cost-effective.
Manufacturing engineers also research technologies and techniques to purchase the right equipment and ensure that all equipment systems are up-to-date. Worker safety is also a key aspect of a manufacturing engineer's work. They are responsible for authoring safety rules on instruction manuals.
If you find that career path exciting, earn a Bachelor of Science in Manufacturing Engineering degree. You will be exposed to the fundamentals of engineering design, thermodynamics, technical writing, industrial economics, electric power, and electronics, as well as matrix algebra. You are most likely to land jobs in the pharmaceutical, aerospace, chemical, automotive, garment, toy, food processing, computer, and paper and pulp industries.
---
41. Geophysicist
Average Annual Pay: $96,491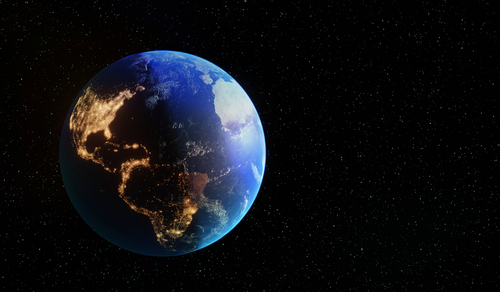 Were you always curious about the earth's physical aspects? Did you, as a little kid, make models of the earth or map it out in an attempt to explain it? What better way to satisfy your endless curiosity for the physical aspects of the planet than to earn a Bachelor of Science in Geophysics degree?
As a BS in Geophysics coursework typically consists of structural geology, stratigraphy, seismology, geodynamics, mineralogy, global geophysics, and resource extraction. Subjects will emphasize physics, geology, and mathematics. You will be taught to develop skills in computer applications.
As a geophysicist, you will study the Earth's features, internal structure, as well as its magnetic, seismic, electrical, and gravitational methods. Geophysicists evaluate these properties of the earth to determine the presence of oil or minerals, spot sites for structural or dam construction, and identify environmental hazards.
As a BS in Geophysics graduate, you will find work in academic and government sectors, as well as in oil and consulting firms.
---
40. Mining Engineer
Average Annual Pay: $93,939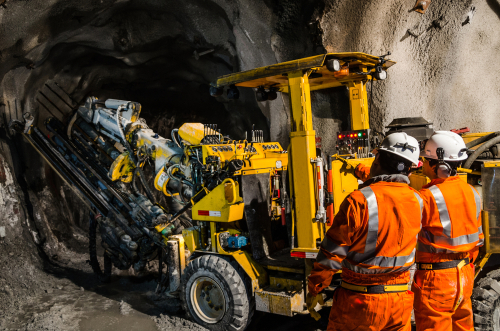 What does a Bachelor of Science in Mining Engineering degree promise in terms of your career path? Mining engineers are tasked to design, develop, and test mining machines, processes, and methods to harvest oil, gas, coal, metals, diamonds, and other types of geological material from quarries and tunnel mines with the least workplace hazard and environmental impact.
As a mining engineer, you coordinate and supervise mining activities such as digging and extracting. You are also responsible for ensuring the safe transport of minerals from the mining facility that, in turn, sells the materials to manufacturers and refining firms. Your work as a mining engineer could be on-site, office-based, or both.
So, how does a Bachelor of Science in Mining Engineering degree equip you for these work responsibilities? This degree's courses cover the core concepts and principles of the field. These include mine surveying, mining techniques or methods, mine operational management, mineral economics, and mineral processing.
---
39. Construction Engineering Manager
Average Annual Pay: $143,697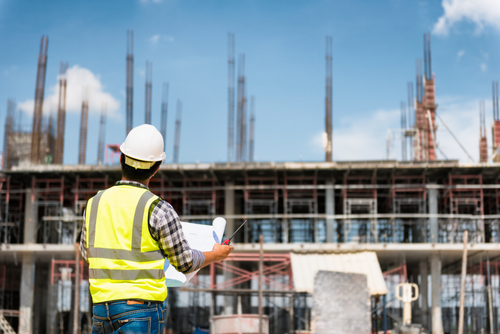 Have you seen an individual holding often voluminous building site blueprints? That person was most likely was the construction engineering manager who is responsible for developing the overall concept of a construction project and ensuring that all resources are allocated and technical problems are resolved for completion.
With a Bachelor's Degree in Construction Engineering, you learn fundamental principles of engineering, management, as well as construction design, safety, and quality issues. Courses include construction planning, construction estimating, construction equipment and materials, civil engineering, and electrical and mechanical systems.
From homes and buildings to roads and skyscrapers, construction engineering managers take charge. They make sure that the process sees through to the end by working closely with architects and engineers, discussing blueprints and plans, setting timetables, agreeing on costs, obtaining permits, hiring subcontractors, and scheduling workers.
If you have strong analytical, management, communication, technical, and decision-making skills, you might be a good fit for construction engineering manager work!
---
38. Bioengineer
Average Annual Pay: $97,410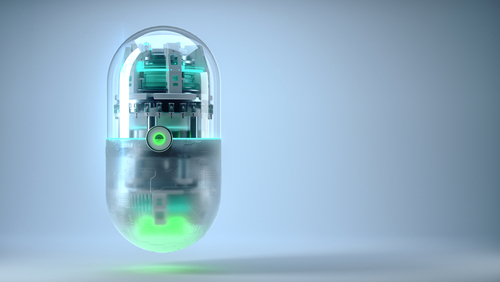 Bioengineering applies the principles of engineering to healthcare and biology fields. As a biomedical engineer, you are tasked to design products and systems including artificial devices.
You will also install, repair, and maintain biomedical and diagnostic equipment. You are expected to be equipped with the necessary knowledge and skills to evaluate the safety and efficiency of devices and train personnel to properly operate these instruments.
Interested in becoming a bioengineer? The Bachelor of Science in Biomedical Engineering program provides training that focuses on the basic sciences, mathematics, and engineering. The curriculum covers engineering design and analysis, physiology, and biology, touching base with organisms on both molecular and cellular levels.
When engaged in research, a biomedical engineer works with chemists and scientists to deal with biological systems. There are also biomedical engineers who specialize in drug therapies. Biomedical engineers are employed in clinics and hospitals, research facilities, medical institutions, academic institutions, and manufacturing companies.
---
37. Purchasing Manager
Average Annual Pay: $75,410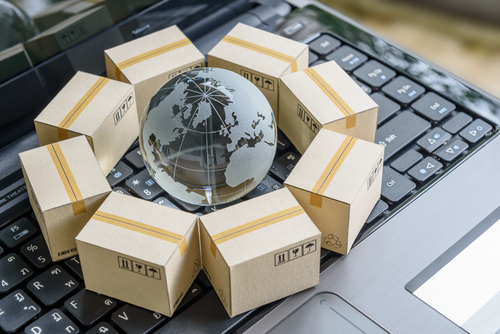 Ever wondered how business goods and services are procured or resold? The purchasing manager, also known as the supply manager or purchasing director, is responsible for this process.
They are tasked to determine the best quality for the best price, enabling them to work closely with suppliers to review products and make negotiations.
A Bachelor of Science in Purchasing and Supply degree equips you with the fundamentals to obtain the skills of a competent purchasing manager. The courses covered include business communications, management principles, strategic management, marketing management, and business law. Classes engender an in-depth understanding of various business processes at play in the volatile marketplace.
Are you an active listener? Do you negotiate well? Do you manage your time well? Are you a good decision maker? Obtain the right degree and boost your chances of excelling in the purchasing and supply chain environment as a purchasing manager!
---
36. Materials Engineer
Average Annual Pay: $98,300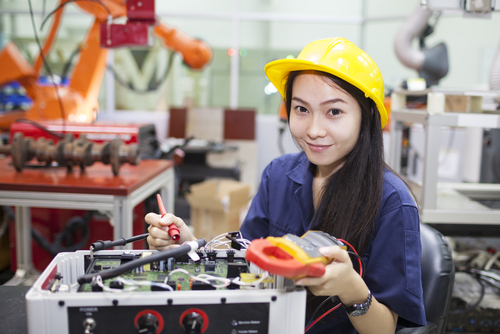 If your career interest is leaning towards the development of materials using a set of engineering processes, materials engineering work might just be the best choice for you!
Materials engineers create a wealth of composites and materials made of metals, plastics, or ceramics through the application of engineering principles.
A bachelor's degree in materials science and engineering provides future professionals with courses and materials focusing on thermodynamics, metallurgy, electronics, and material production. Most institutions provide hands-on training that makes the school-to-career transition a breeze.
Developing and testing semiconductors for fiber-optic communication devices using computer technology or laboratory equipment is one of the known expertise of materials engineers. They also research material's chemical, electrical, or mechanical structures to uncover new applications.
Materials engineers are indispensable employees in manufacturing businesses, consulting firms, research organizations, and academic institutions.
---
35. Plastics Engineer
Average Annual Pay: $71,032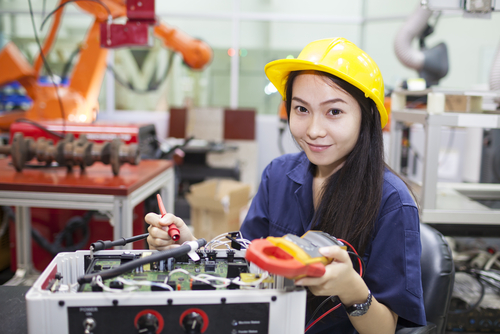 If you thought plastics, ubiquitous as they are, require a simplistic development process, think again. Plastics are complex products that undergo various processes so they become good enough for wrapping important goods, such as food. Plastics are in-demand and the industry is thriving.
Interested in becoming part of the plastics industry? Start your journey by obtaining a Bachelor of Science in Plastics Engineering degree which focuses on subjects relevant to the job such as mathematics, physics, and chemistry. There are classes and training sessions on the use of essential raw materials like rubber, paints, coatings, and adhesives.
Plastics engineers are some of the most important experts that contribute to the development of top-quality plastics or polymer products. From design to manufacturing, plastics engineers are responsible for various tasks.
The plastics engineering field not only applies engineering and scientific principles to develop an array of plastic products; it also focuses on solving product development issues problems with the goal of designing and developing products with improved performance and durability.
Plastics engineers may find careers in government, academia, the manufacturing industry, and biomedical companies.
---
34. Sales Engineer
Average Annual Pay: $103,710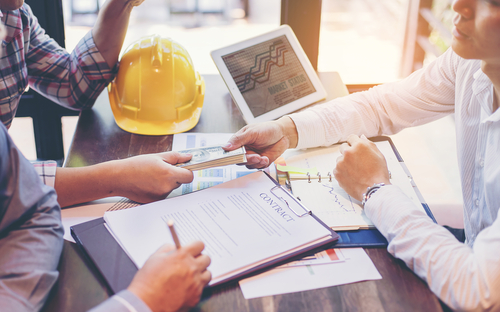 Specializing in advanced products, sales engineers are scientifically and technologically skilled. These proficiencies enable them to explain the purpose and benefits of their products and services to potential customers.
They assist customers and fellow engineers in assessing equipment, tool, or system requirements as well as recommend materials or machinery.
Typically, a Bachelor's Degree in Engineering is a requirement for a sales engineering position. Engineering programs consist of math, science, and general education courses. The knowledge and skills you acquire are critical to a sales engineer who needs to focus on the product's scientific and technical aspects when it is being sold to a customer.
Sales engineering jobs stretch across merchant wholesalers, manufacturing businesses, computer systems companies, electronic markets, and telecommunications industries. If you possess outstanding interpersonal skills and are a technologically proficient problem solver, you will surely excel as a sales engineer!
---
33. Software Engineer
Average Annual Pay: $108,807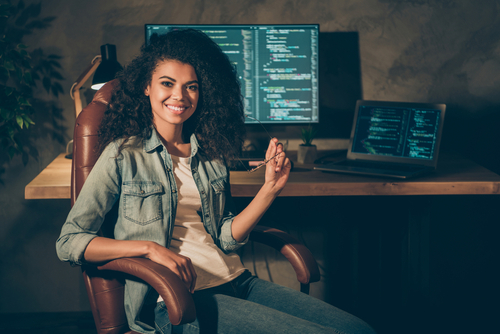 Software engineers are technologically proficient in the specific tasks of designing, developing, testing, evaluating, and maintaining computer software.
They are highly proficient in computer programming but often focus more on algorithm development and problem analyses than writing code. They are responsible for executing the full cycle of computer software development.
A Bachelor of Software Engineering student gains knowledge and skills in foundational courses in mathematics, databases, and computer programming. The formal study also focuses on data storage, software, and artificial intelligence or AI.
A software engineer's work focus varies based on the task requirement. They deal with computer games, network control systems, operating systems, and middleware. They are expected to be highly trained in troubleshooting, debugging, and systems upgrading.
If you want to advance your software engineering career, be employed in retail, healthcare, business, and IT services, and research and development firms where career growth is almost always guaranteed.
---
32. Chemical Engineer
Average Annual Pay: $105,550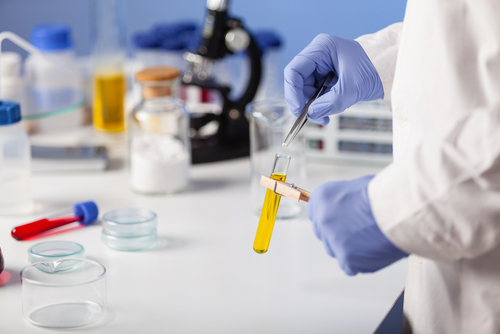 Chemicals are as interesting as they are tricky. Blended with the principles of engineering, they become a haven for the curious mind. If you think your curiosity can only be satisfied by a challenging career involving both, earn a Bachelor of Science in Chemical Engineering.
Embracing multi-disciplinary learning, Bachelor of Science in Chemical Engineering students acquire the skills they need through a curriculum that combines the principles of biology, math, physics chemistry, biochemistry, economics, and finance.
These concepts are applied to enable chemical engineers to develop a range of products for daily life involving food, chemicals, medicine, and fuel. Chemical engineers also research and design chemical manufacturing processes.
Chemical engineers land jobs in healthcare, petrochemicals, pharmaceuticals, microelectronics business services, environmental health, specialty chemicals, and biotechnology.
---
31. Industrial Distributor
Average Annual Pay: $65,890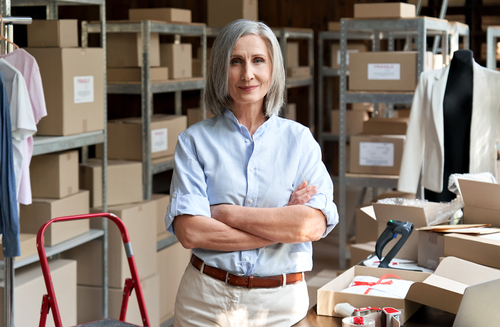 If the dynamics within a large-scale business is something you wish to be part of, the field of industrial distribution might be the career path for you. A highly engaging industry, it operates within the principles of the supply chain process.
As an industrial distribution professional, you ensure that products are supplied from and reach the places they need to in public and private sectors, including in wholesale and manufacturing firms specializing in retail, automotive, aerospace, and chemical products.
With a Bachelor of Science in Industrial Distribution, you will obtain the necessary skills and knowledge through an engineering and business-oriented curriculum. Through this blended academic approach, you become equipped to function effectively in all key facets of the complex distribution process.
Industrial distribution is an exciting field. Being part of a process that involves the biggest businesses of even greater supply needs is nothing short of that!
---
30. Physician Assistant
Average Annual Pay: $121,530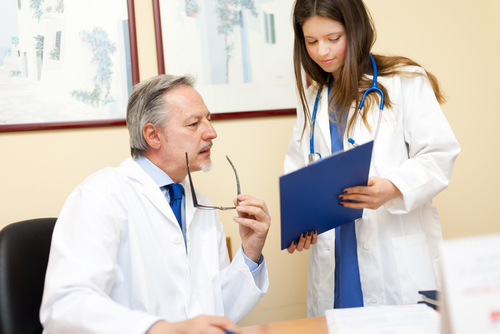 As licensed health professionals, physician assistants work under the supervision of a doctor. A PA contributes to the effectiveness of a physician in the performance of duties. That said, they are also licensed to provide therapeutic services, primary care, specialty care, as well as medical and surgical services.
PAs practice autonomy in prescribing medication. PAs are also tasked to interview and assess patients, perform physical examinations, study and update patients' medical histories, and order and administer diagnostic tests.
A Bachelor of Science in Physician Assistant degree prepares future PAs through a curriculum consisting of chemistry, biology, psychology, and social sciences.
In terms of individual attributes, physician assistants should be professional, value patient welfare, have sound judgment abilities, possess interpersonal skills, and be able to withstand long hours of work in conducting a medical evaluation, monitoring, therapy, patient education, and referral tasks.
---
29. Actuarial Mathematician
Average Annual Pay: $105,900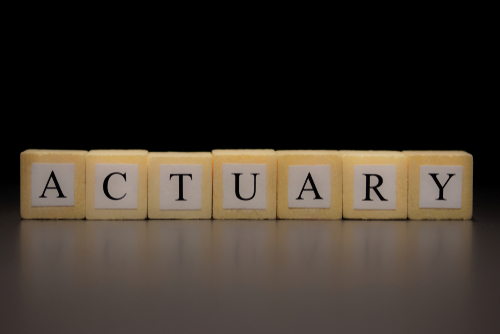 Technically, actuarial mathematicians or actuaries utilize the principles of mathematics, statistics, and financial theories to assess future events primarily concerning pension and insurance programs.
Using the statistical probabilities that determine risks, actuarial mathematicians are able to advise financial managers on reducing negative financial impacts.
Deemed as one of the best jobs in the country, actuarial mathematician positions are more commonly required in the financial services and insurance industry that deals with risks. A Bachelor of Arts or Bachelor of Science in Actuarial Mathematics immerses students in programs that are grounded in mathematics, probability, statistics, financial accounting, computer science, economics, and humanities.
If you have always been a math and statistics wonder who enjoys analyzing the digits and charts you see, be an actuarial mathematician!
---
28. Materials Scientist
Average Annual Pay: $100,090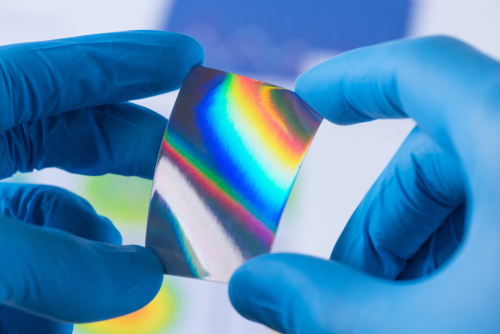 Materials science deals with the properties of matter and its applications to various engineering and science areas. It is a hybrid of physics, chemistry, biology, and engineering.
A materials scientist's job is to study the chemical properties of natural, synthetic, or composite materials. These include alloys, metals, ceramics, rubber, polymers, glass, and semiconductors. The findings will be used to determine the best ways to combine these materials and develop new ones for the purpose of creating products.
A Bachelor of Science in Materials Science and Engineering student frequents the laboratory, as the program curriculum includes microstructural characterization, materials behavior identification, and process selection. Think you are curious and persevering enough? Be a professional materials scientist!
---
27. Economist
Average Annual Pay: $105,630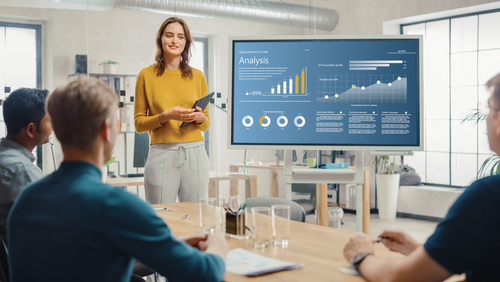 If the volatility of the economy is something that has always piqued your interest, be an economist! An economist's job is to analyze economic patterns based on surveys conducted and data gathered, interpret market trends, and make recommendations to solve economic issues.
Students earning their Bachelor of Science in Economics degrees prepare themselves for the demands of the workplace. The program curriculum typically covers statistics, microeconomics, macroeconomics financial markets, accounting, algebra, and calculus.
Economists are employed in a variety of industries including manufacturing, health, education, energy, and the environment. Economists who work in the corporate arena assist businesses in understanding how economic trends can work to their advantage. Non-profit organizations also employ economists for the purpose of interpreting economic data.
---
26. Software Applications Developer
Average Annual Pay: $109,020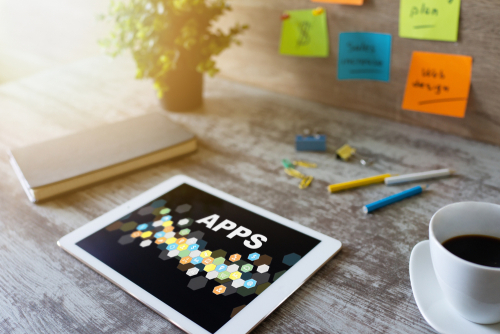 The present era of computers is characterized by rising demand for software applications development. In-demand expertise is software application development, which essentially deals with making concepts and ideas come to life based on the need of users.
Software application developers create usable applications through coding languages. Working closely with data specialists, graphic artists, and software specialists, software application developers test their products and fix bugs prior to launch.
Considering the complexity of the processes involved, you need to be technically adept, creative, attentive to detail, highly analytical, and possess communication skills.
Earning a Bachelor of Science in Software and Mobile Applications Development takes you a step further to your dream. The program offers a solid foundation in web development, app development, and computer programming.
---
25. Computer Network Architect
Average Annual Pay: $120,520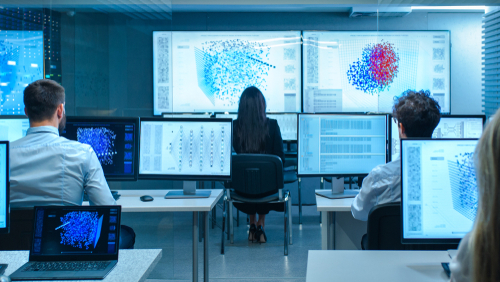 Do you find multipart computer networks fascinating? Make a living out of designing and building data communication networks as a computer network architect!
A computer network architect builds networks of small to massive connections serving multiple customers to help an organization reach its goals. These specialists also put information security systems in place, upgrade hardware, and research networking technologies.
You can become a computer network architect by earning a Bachelor of Computer Science degree, which exposes you to the principles and applications in computer programming, algorithms, data structures, computer architecture, logic, and computation. Other related subjects include algebra, calculus, statistics, and mathematics.
---
24. Nuclear Engineer
Average Annual Pay: $120,380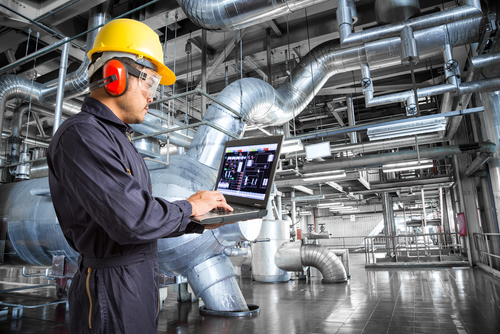 Nuclear engineers are experts in radiation technology, which is highly useful in the medical field, radiological health, and space applications. These engineers also aim to convert non-fossil-fuel sources into sustainable and renewable energy to reduce environmental impact.
They are also experts in radiation technology used in the fields of medicine, nuclear energy production, space applications, and radiological health. Nuclear engineers closely monitor nuclear power plants to ensure safety and quality control.
Bachelor of Science in Nuclear Engineering programs produces skilled engineers by exposing them to hands-on technical manpower work while applying the principles of thermohydraulics, nuclear physics, reactor physics, and engineering fundamentals.
A lucrative and exciting career awaits nuclear engineers in government, private laboratories, utilities, space programs, and regulatory agencies.
---
23. Advertising and Promotions Manager
Average Annual Pay: $133,380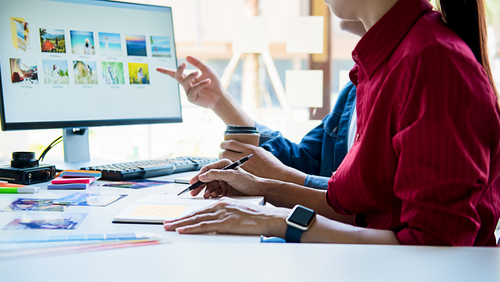 Always on the go and on top of the trends, advertising and promotions managers have a keen eye for planning, developing, and implementing campaigns based on the client's goal and budget. They stir the interest of the market with the end goal of increasing the client's ROI.
Earning a Bachelor's Degree in Advertising or Journalism is your first step as your coursework will include consumer behavior, market research, market sales, and communication methods that are relevant to the work of an advertising and promotions manager.
The market is ever-changing and preferences are as unstable as they come. As such, you need to be creative, organized, and analytical to excel in the job. You should possess optimal communication and decision-making skills as you oversee each advertising or promotional project.
---
22. Human Resources Manager
Average Annual Pay: $126,230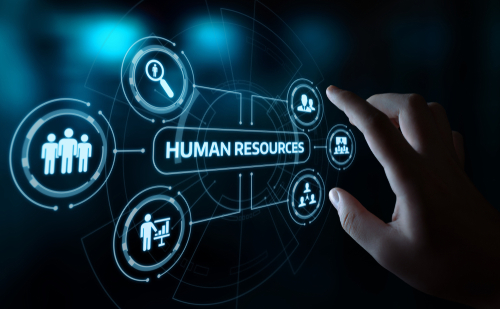 Some people simply seem to be cut out for a job that requires them to be frequently communicating with people on a one-on-one level.
A Human Resources Manager knows exactly how that is, as they are tasked to conduct a job interview, hire employees, host meetings and seminars, and advise top executives and management on workforce matters. Success-driven excellent communicators with strong decision-making skills thrive as Human Resources Managers in the private, public, and non-profit sectors.
Human Resources Managers start off by earning a Bachelor of Science in Human Resources Management degree. Students study business and accounting principles, business law, compensation, labor management, labor law, and business communications. To prepare themselves for the challenging tasks ahead, they also zero in on job analysis, recruitment, training and management, and organizational development.
If taking on a human resources leadership role is right up your alley, be a Human Resources Manager.
---
21. Software Developer
Average Annual Pay: $109,020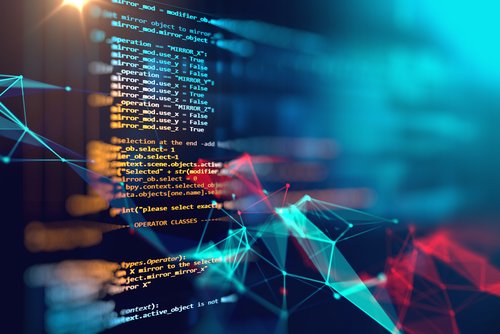 Software developers are involved in the many processes leading to the development of computer software, including the researching, designing, programming, and testing phases.
Software developer employment is projected to be on the rise in the next decade mainly because of the increasing demand for software on a computer and other digital platforms. The healthcare sector constantly needs innovative software. All other industries require better software that promotes internet security.
If you aspire to be a software developer, you need to be analytical, creative, and detail-oriented with interpersonal and problem-solving skills. You also need to earn a Bachelor's Degree in Computer Science or Software Engineering.
These degree programs are designed to boost your skills in computer algorithms, data structures, programming, and program architecture. You'll also be honing your knowledge in calculus, linear algebra, and differential equations.
Career-wise, software developers thrive in manufacturing businesses, engineering firms, and the finance and insurance industry, as well as computer systems design services.
---
20. Marine Engineer and Naval Architect
Average Annual Pay: $93,370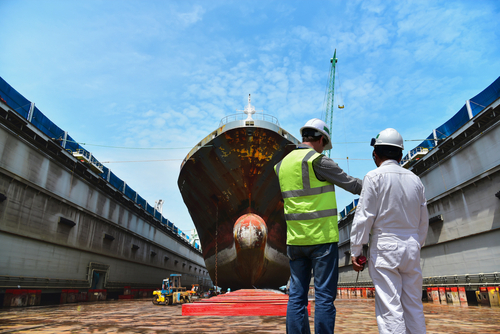 Ever wonder who is responsible for designing, building, and maintaining aircraft carriers, submarines, tankers, or sailboats? Naval architects focus on designing the ship while marine engineers set the mechanical systems in place.
Naval architecture and marine engineering make exploration of the waters and waterborne transport possible, making both equally important jobs.
Bachelor of Science in Naval Architecture and Marine Engineering students gain extensive knowledge and skills for the job. The coursework includes physical sciences, mathematics, hydraulics, ship design, propulsion, thermodynamics, and hydrodynamics. There are internship programs offered for undergraduate students.
Naval architects and marine engineers take charge of shipbuilding and design work. They are also responsible for offshore drilling, marine systems engineering and safety, and technical consulting tasks. As such, they need to be creative and comfortable working with teams.
---
19. Training and Development Manager
Average Annual Pay: $120,130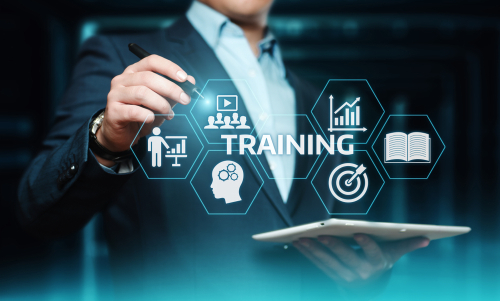 Training and development management is regarded as a position that deals with strategies aimed at improving job performance in an organizational or workplace setting.
A training and development manager oversees these activities to ensure they are implemented in an efficient, results-oriented manner.
In terms of educational backgrounds, training and development managers are often those who are holders of Bachelor's Degrees in Human Resources or Business Administration and other related disciplines which are a curriculum that focuses on administration and management, personnel, human resources, customer service, and personal service.
Specific duties of a training and development manager include creating training programs for the staff, aligning such activities with the strategic goals of the organization, managing training program budgets, and evaluating the effectiveness of such training.
For these reasons, training and Development Managers should be skilled in speaking, active listening, instructing, coordination, and executing learning strategies.
---
18. Computer Hardware Engineer
Average Annual Pay: $128,170
As the job suggests, computer hardware engineers are responsible for designing and developing computer hardware. It is their job to oversee the processes involved in manufacturing, producing, and installing their developed hardware, such as circuit boards, routers computer systems, computer systems, keyboards, and printers. To see through the entire process, these professionals test these products.
To become a computer hardware engineer, a Bachelor's Degree in Computer Engineering is required. Similar to electrical engineering, this degree's curriculum includes computer science courses. They attend classes and get hands-on training on the fundamentals of digital logic, programming languages, computer operating systems, and computer networking.
If you wish to be part of the workforce consisting of computer hardware engineers, sharpen your skills in critical thinking, communication, creativity, and reading comprehension. It goes without saying that interest in computers and computer hardware is a must.
---
17. Computer Engineer
Average Annual Pay: $82,970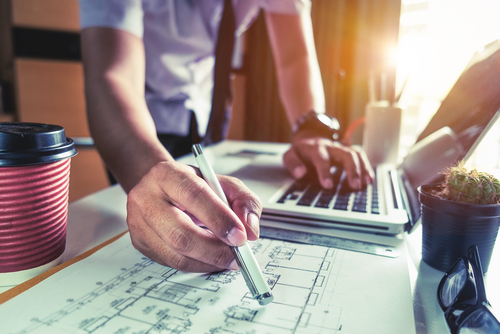 Computer engineers develop, test, and evaluate computer software. They are also trained and knowledgeable in assisting in new software development for business applications and games and in designing new operating systems from scratch.
While so, they are also responsible for overseeing the process of manufacturing computer hardware. Their duties also include assessing new trends and technologies in computer engineering.
Bachelor of Science in Computer Engineering students tackle mathematics, the basic sciences, engineering analysis, computer proficiency, basic engineering, logic design, computer architecture, data structures, and data management. There are also technical electives in the BS in Computer Engineering degree.
As computer hardware engineers, your work is highly relevant in research labs that are concerned with the manufacturing and testing of many types of computers. You are likely to land a job in high-tech manufacturing companies.
---
16. Aerospace Engineer
Average Annual Pay: $122,270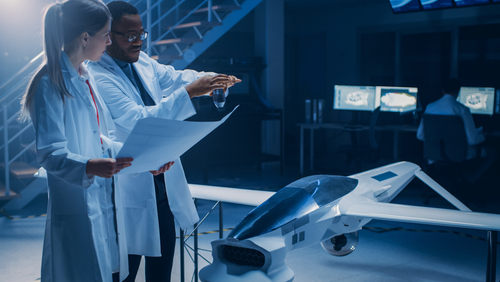 Aerospace engineers work on researching, designing, constructing, testing, maintaining, and upgrading spacecraft, aircraft, satellites, or weapons systems. They focus on ensuring fuel efficiency, flight safety, controlled operating costs, and minimal environmental impact.
Students of Bachelor of Science in Aerospace Engineering learn and apply the principles of mathematics, the sciences, and technologies. They especially focus on avionics, propulsion, aerodynamics, systems integration, control systems, and celestial mechanics, making this profession challenging for most.
On a regular workday, aerospace engineers are usually in laboratories racking their brains over the successful application of innovative technologies that can be used in the creation of defense, aviation, and spacecraft systems.
Manufacturing companies, research and development firms, and the federal government primarily hire them. With governments across the globe boosting their efforts in exploring space, emerging companies are expected to employ aerospace engineers.
---
15. Physicist
Average Annual Pay: $147,450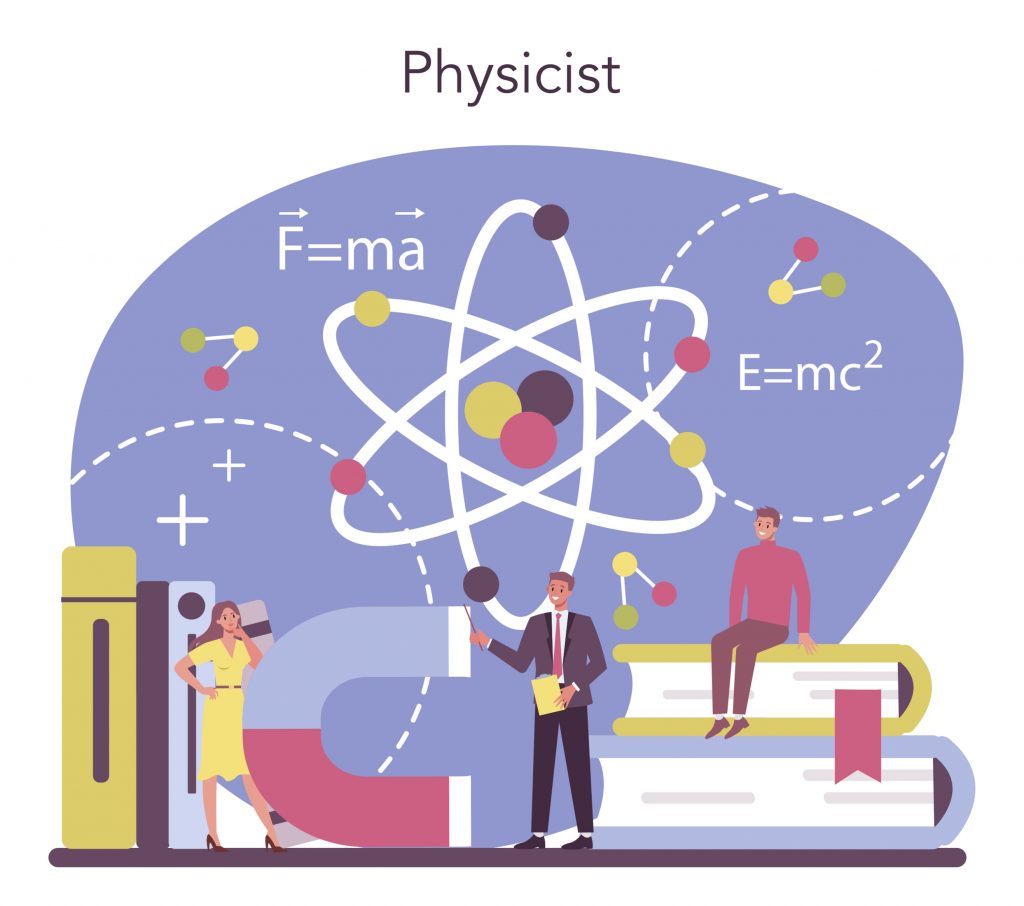 When it comes to the most chosen career paths, becoming a physicist doesn't exactly top the list. Physicists are dedicated to scientific research to understand and take advantage of the elements that shape the natural world.
They use their scientific findings to design and develop groundbreaking technologies from spacecraft to submarines.
Depending on their niche, students of Bachelor of Science in Physics learn nanophysics, geophysics, biophysics, atomic physics, particle physics, astrophysics, condensed matter physics, or quantum mechanics.
Physicists are usually employed in academes where they are able to freely conduct research and present them while imparting their knowledge to younger generations as a professor.
Other industries where physicists thrive are research and development firms, engineering companies, and businesses engaged in electronics or computer sciences.
---
14. Natural Sciences Manager
Average Annual Pay: $137,900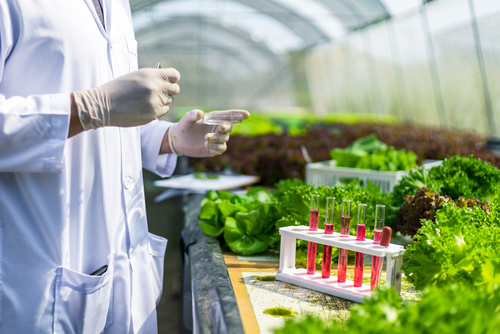 What is a natural sciences manager? This job may not be as commonly known as the others but it is incredibly important in research and development projects. Natural sciences managers oversee the work of biologists, chemists, and physicists and supervise production, testing, and quality control activities.
A Bachelor of Science in Natural Sciences offers students and future natural science managers a solid foundation in relevant fields. These include mathematics, biology, physics, chemistry, and earth science, which are utilized to develop scientific methods and strategies in the natural sciences work landscape.
Natural sciences managers work in laboratory environments. They are employed in research and development companies, medical manufacturing businesses, the federal government, and state government agencies.
Key skills of natural sciences managers include in-depth subject knowledge, organizational skills, critical thinking, communication, and management skills.
---
13. Compensation and Benefits Manager
Average Annual Pay: $127,530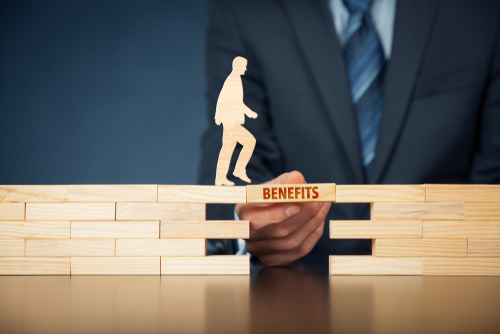 To ensure a well-planned and well-organized system of compensating its workers, a company or organization hires a compensation and benefits manager.
This professional plans, directs, and coordinates the pay structure and develops employee benefits programs that are beneficial to both parties.
If the field of Human Resources interests you but you specifically want to take charge of managing employee benefits and their compensation, a compensation and benefits manager may be the best route. In order to be qualified for this title, you need to have the right educational background.
Commonly, compensation and benefits managers are graduates of Bachelor of Business Administration or Bachelor of Science in Human Resources Management. Their college coursework includes finance, computer science, accounting, and business law and administration.
Pertaining to the job, the degree programs also focus on management development, organizational behavior, employee selection, and industrial relations.
---
12. Sales and Business Marketing Manager
Average Annual Pay: $133,380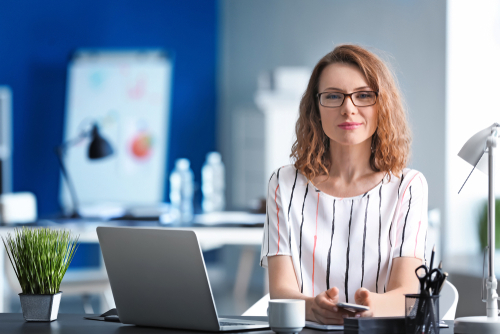 How is it like being a sales and business marketing manager? This individual is tasked to oversee business development and does it by researching, creating, and implementing marketing plans. Sales and business marketing managers collect, analyze, and interpret data to determine business trends.
Bachelor of Science in Marketing Management program offerings include marketing communications, market research, product management, operational management, distribution management, international marketing, contracts, and advertising.
Expectedly, sales and business marketing managers are adept in marketing concepts, people management, financial planning and strategy, sales planning, competitive analysis, understanding consumer trends, product development, and creative services.
---
11. International Finance Analyst
Average Annual Pay: $95,570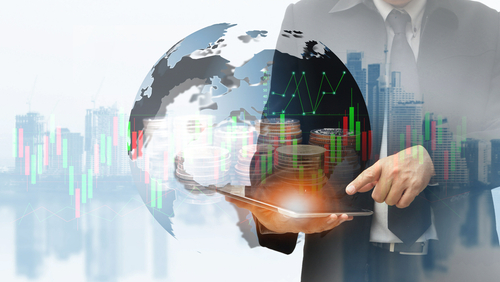 Businesses everywhere rely on international financial analysts who are experts in investments, loans, and financial decisions. This individual specializes in financial data collection from macroeconomic and microeconomic environments, variance monitoring, and data analysis.
The results and analyses support the recommended methods and strategies to improve an organization's financial status. An international financial analyst also assesses operational performance and conducts annual and quarterly financial forecasting.
A Bachelor of Science in Business Administration or Finance degree is your key to this career path. Either of these degrees offer the preparatory programs for the job, focusing on economics, mathematics, accounting, finance, engineering, and statistics.
To function effectively, an international financial analyst should have superior analytical, problem-solving, leadership, communication, technical, and self-management skills.
---
10. General and Operations Manager
Average Annual Pay: $97,970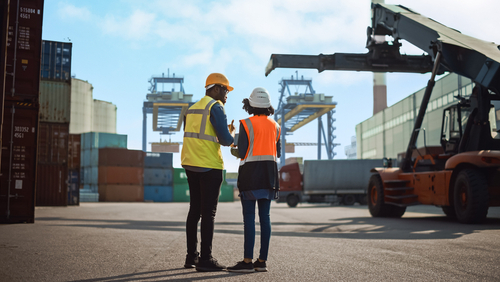 A general and operations manager typically formulates company or organizational policies. Daily tasks also include the management of operations and administration work.
Depending on the company or organization, a general and operations manager may also supervise employee hiring and training, oversee quality assurance programs, evaluate existing processes, and develop strategies for improved efficiency and productivity.
A Bachelor's Degree in Operations Management prepares you for this role with a curriculum that covers supply chain management, administrative theory, microeconomics, human resources management, finance, policy, managerial accounting, project management, and management science.
A general and operations manager, you need to possess strong skills in leadership, analysis, problem-solving, and interpersonal communication. As a decision-maker, you need to be fully knowledgeable of the organization's people and processes.
---
9. Engineering Physicist
Average Annual Pay: $83,408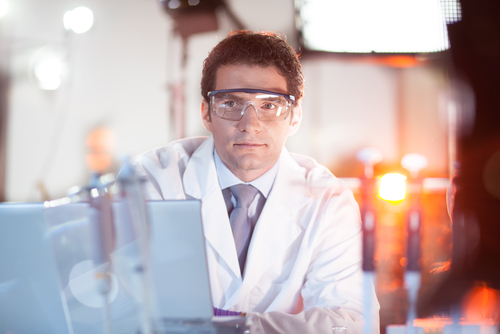 Integrating the concepts of mathematics, engineering, and physics, engineering physics is focused on researching, developing, designing, and analyzing the key areas of engineering.
The work of an engineering physicist involves quantum devices, cryogenic electronics, nanotechnology, lasers, adaptive optics, solar cells, magnetic technology, and molecular electronics.
The Bachelor of Science in Engineering Physics degree equips you to excel in this exciting field. Most degree programs blend engineering majors with applied physics majors, including mechanical engineering, computer engineering, and aerospace engineering.
Ultimately, engineering physics applies the concepts of physics to solve problems in technology and the sciences. As an engineering physicist, you can obtain employment with private companies, universities, and government laboratories.
---
8. Financial Manager
Average Annual Pay: $131,710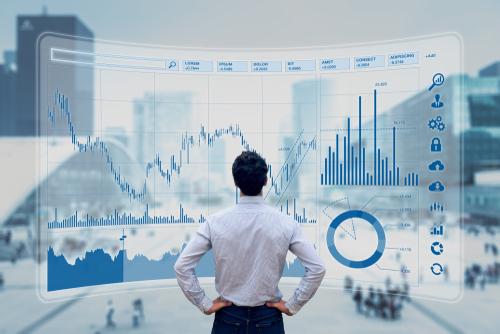 Are you highly interested in financial management? If you don't mind the long work hours, you can be a financial manager who helps organizations develop, manage, and reach financial goals. Focus on maximizing profit, your strategies should ultimately raise money. You also manage the organization's investments and ensure that they are earning.
To obtain employment in the field of financial management, earn a Bachelor's Degree in Finance, Economics, Business Administration, or Accounting. Students learn securities and portfolio assessment, financial planning, microeconomics, and finance principles.
You are expected to be highly analytical, organizational, and detail-oriented. You should be superior in math and possess strong communication skills. It helps to be knowledgeable of financial markets to truly become effective in this role
---
7. Public Relations and Fundraising Manager
Average Annual Pay: $119,860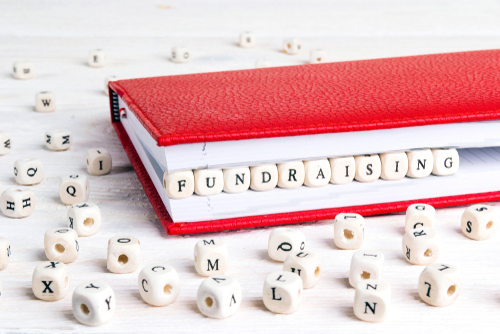 When an organization seeks to portray and maintain a positive public image, the target audience needs to be persuaded. This is a specialized task that Public Relations and Fundraising Managers do.
They are trained to create, present, and run media campaigns, monitor results, and tackle issues in high-stress PR situations.
A Bachelor's Degree in Public Relations hones your ability to craft persuasive messages, the exact work that PR and Fund-raising Managers do. The coursework covers multicultural communication, media history, media research, and marketing principles.
As a Public Relations and Fundraising Manager, you are expected to have strong problem-solving and organizational skills. Creativity, impeccable writing, and knowledge of modern and effective promotional platforms are abilities that are non-negotiable in this type of job.
---
6. Petroleum Engineer
Average Annual Pay: $130,850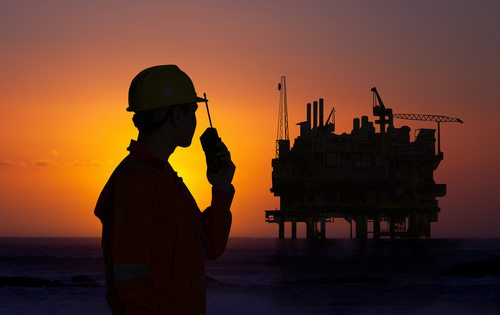 It may be safe to say that the energy business cannot do without petroleum engineers. These experts wear different hats at work but essentially, they design and develop the equipment for locating and drilling gas or oil. Petroleum engineers work closely with other specialists such as geoscientists.
Bachelor of Science in Petroleum Engineering students learn from programs that tackle the fundamental sciences including physics, chemistry, differential equations, and calculus. Topics covered include rock properties, basics of petroleum engineering, well construction, natural gas engineering, and computer applications.
If petroleum engineering interests you, it would help if you are innately analytical and comfortable with numbers. You should have strong and quick problem-solving skills to address potential issues.
---
5. Flight Engineer or Aircraft Pilot
Average Annual Pay: $202,180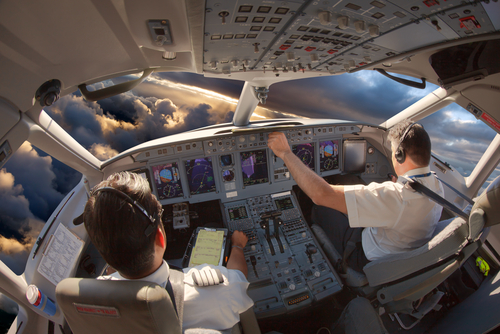 Are you naturally drawn to a career that involves flying? You can be a flight engineer and enjoy a lucrative career. Often third-in-command in an aircraft, flight engineers deal with aircraft systems operation and monitoring.
They also manage aircraft fuel and engines as part of their daily responsibilities. Today, flight engineer jobs are considered the first step to becoming an aviation pilot.
By earning a Bachelor of Science in Aviation or an undergraduate degree majoring in Aeronautical Engineering, you'll be exposed to the classroom and hands-on training for relevant topics such as thermodynamics, and engineering mechanics.
If you work under pressure, pay attention to details, have excellent interpersonal skills, prioritize accuracy and efficiency, and value physical fitness, you can become a flight engineer. You are likely to become crew in fixed-wing airplanes as well as helicopters and spacecraft!
---
4. Marketing Manager
Average Annual Pay: $135,030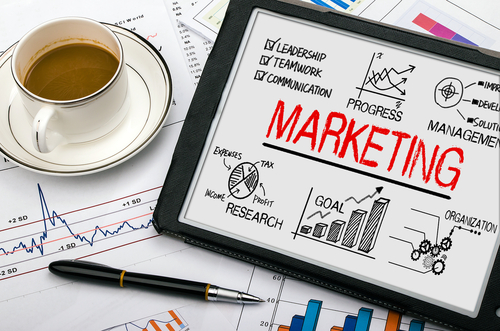 Marketing Managers are experts in creating, implementing, and executing marketing plans and strategies to attract customers. They are also adept in developing and keeping good business relationships with customers by ensuring that their needs are always met.
By obtaining a Bachelor of Science in Marketing Management degree, you acquire formal training to equip you in the workplace. The degree programs cover marketing communications, marketing research, product management, operational management, distribution management, advertising, and international marketing.
If you are naturally outgoing and spontaneous with a strong sense of commitment to pleasing your customers, a marketing manager position might be the career path for you!
---
3. Architectural Engineering Manager
Average Annual Pay: $152,350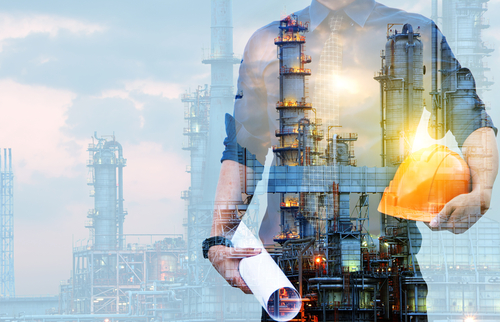 Architectural engineering managers do what architects and engineers do: design buildings and integrate structural systems that improve the quality of life. This individual performs numerous tasks to ensure the successful operations of all architecture and engineering projects.
Duties include overseeing the coordination and integration of all technical activities relating to such projects based on the approved procedures and specifications.
Holders of Bachelor of Science in Architectural Engineering degree are adept in engineering and computational principles of designing and constructing buildings. Key areas include structural design and analysis, mechanical, energy, and power systems building, construction management, and structure sustainability, and acoustics.
Skills in communication, analysis, and mathematics are a must for architectural engineering managers.
---
2. Information Technology Systems Operations Manager
Average Annual Pay: $96,442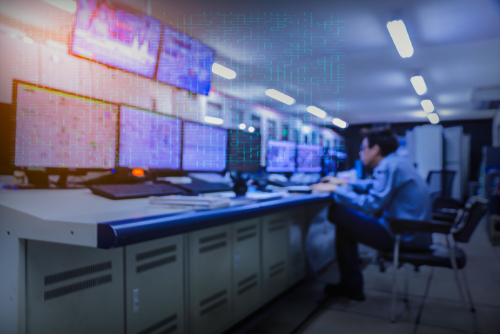 A highly important role within an Information Technology environment is that of the IT operations manager. This person is tasked to uphold the operational integrity of all technologies and services in a given setting.
The IT operations manager runs a team that helps keep software and hardware properly and efficiently functioning for business users.
A Bachelor's Degree in Information Science, Information Technology, Computer Science, or Management Information Systems gives you a head start. Through these programs, you learn about computer programming and engineering, statistics, computer science, database management, networking, and systems security.
Do you have a knack for quick problem management? Are you analytical and unquestionably skilled in IT systems? Do you value customer satisfaction? An IT operations management job may be the career path for you.
---
1. Chief Executive Officer
Average Annual Pay: $406,839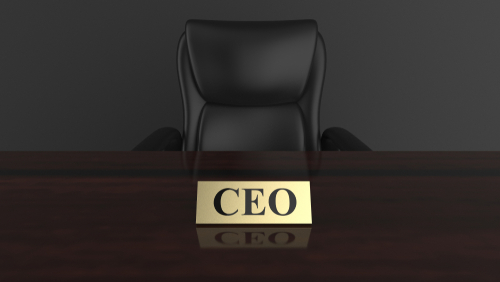 If leadership in a corporate or organizational setting is your end goal, do the work of a Chief Executive Officer! A CEO works closely with other executives to create policies, set the corporation's vision, and provide direction to meet the desired goals.
CEOs are employed in practically all business or organizational settings, from small startups overseeing only 20 people to multinational corporations with thousands of workers.
A Bachelor's Degree in Liberal Arts, Business Administration, or Public Administration sets the stage for a CEO career path. Coursework typically includes management and marketing, functional math, and statistics.
Perhaps more than the lustrous educational background, a CEO should be an effective communicator and an optimistic, exceptional leader with strong management skills. Leading the corporate ladder may be a prestigious job, but it can be very stressful. As such, it requires a CEO to maintain grace under pressure to function effectively regardless of the situation.
---
Frequently Asked Questions
What is the highest-paying job I can get with a Bachelor's degree?
The highest paying job you can get with a Bachelor's degree will vary depending on the field of study, level of experience, and other factors. Generally speaking, some of the highest-paying jobs with a Bachelor's degree include management positions in the healthcare, finance, and technology industries, as well as engineering, law, and marketing roles.
What is a low-stress job that pays well?
A financial analyst or accountant is a low-stress job that pays well. Other jobs include software developer, data analyst, and business analyst.
What is the happiest job to have that pays well?
Ultimately, the best job for someone is one that allows them to use their unique skills and passions to make a meaningful contribution to society.
The happiest job to have that pays well is likely to vary from person to person. Some people find great satisfaction in professions like teaching, healthcare, psychology, or social work. Others may find joy in more creative roles such as graphic design, art direction, or web development.
Which jobs pay over $200K per year?
Although the below jobs offer a lucrative salary, they do require additional education as well:
Chief Executive Officer
Surgeon
Psychiatrist
Chief Financial Officer
Anesthesiologist
Obstetrician-Gynecologist
Software Engineer
Orthodontist
Lawyer
Engineering Manager
Dentist
Airline Pilot
Physician
Senior Data Scientist
Corporate Lawyer
Investment Banker
Marketing Director
Business Development Manager
IT Manager
Actuary
For more information: