Distance learning, also called e-learning or distance education, has revolutionized the manner through which Americans educate themselves. Today, nearly 7 million students are attending online school to get certified in their field of specialization or to earn a college degree.
Online learners could use as much cost-free help as regular students do, hence, the need for free online tools. Online learning tools come in the form of programs, applications, and technology to serve a wide variety of purposes.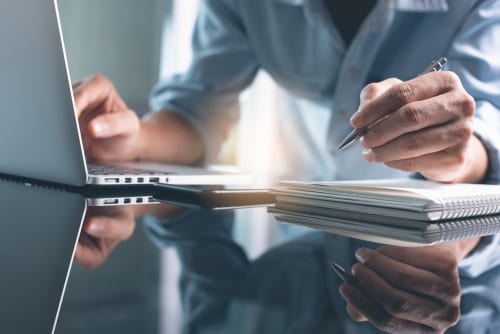 Here are 25 free online tools to help online students access more resources, improve instructor-student communication, manage school work, enhance productivity, and encourage creativity.
Featured Programs
Page Jumps!
Productivity Tools
Cold Turkey
"Your personal toolkit for blocking distractions."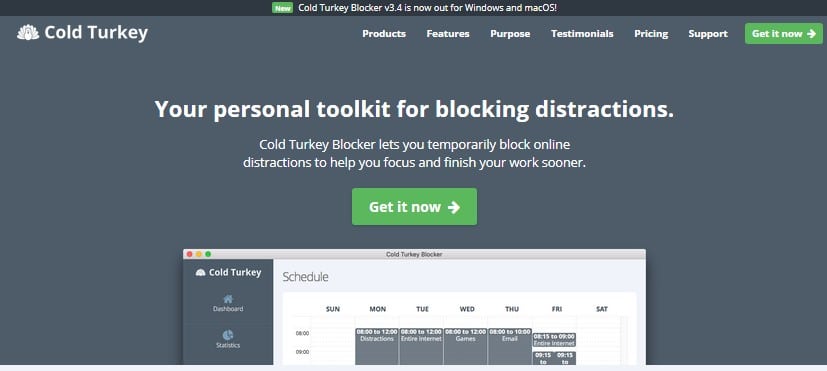 In a digital age characterized by numerous distractions on the Internet, it is often hard to complete tasks and assignments on time; online learners know this for a fact. What better way to manage distractions than to fully block them when you need to get things done?
Cold Turkey is an online tool that helps you stay laser-focused on tasks by blocking applications, websites, or the Internet with locked timers. Some 97% of users of this online tool would recommend it to increase productivity.
Focus Booster
"…more than just a digital timer."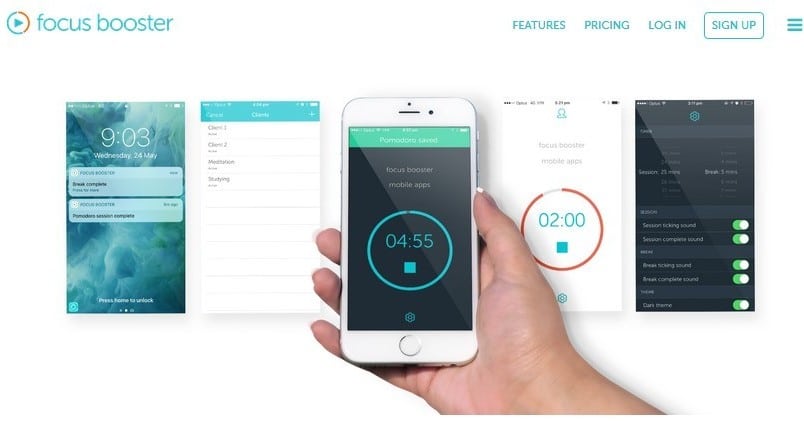 Following the success of the Pomodoro—a tested strategy that promotes better focus by concentrating for a period of time and then taking quick breaks—comes the new Focus Booster. This is a productivity app that implements the Pomodoro. You simply need to download a timer to monitor when to focus on and take breaks from a specific task.
Unlike its predecessor, this new version of Focus Booster doubles as a time management program, as it enables you to keep track of and analyze the time you are spending on work. Ultimately, this free online tool is all about helping you develop better study habits.
Study Tools
Bounce
"A fun and easy way to share ideas on a webpage."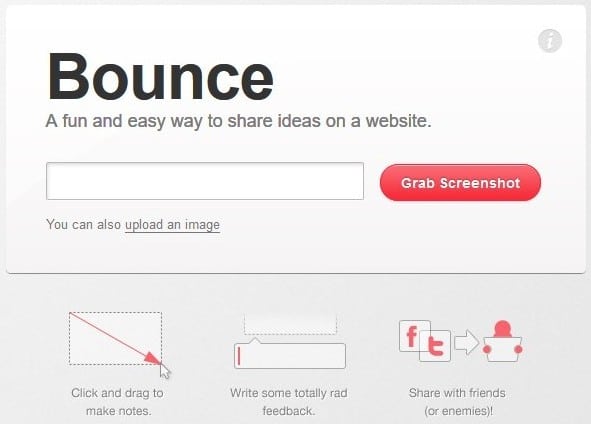 Perhaps one of the difficult things to ask for is feedback—on your work, your project, and your creation. Many times, we don't even know how to ask for it or whom to ask! If you have a website, a page, or an image that you need feedback on, use Bounce.
Bounce is an app that lets anyone add their feedback and toss it with other people who, in turn, can offer feedback. You simply need to upload your image or type in a URL where you've placed some digital document, make some notes, and share it to any interface. The individuals you've shared it with will also make their notes and "bounce" them, enabling you to get as much genuine feedback as you need on your work.
Diffen
"…making the right choices should be easier than it is today."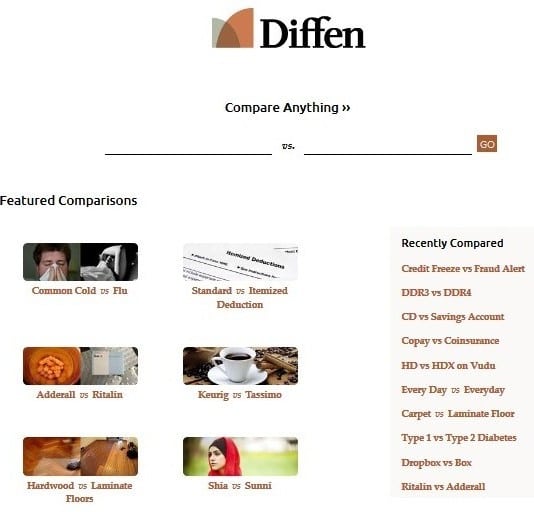 Sometimes, two seemingly similar concepts are actually completely different. As an online student, you will want to get your facts straight—particularly for that academic lesson or exam you'll soon be taking. Diffen is an online tool that offers you direct-to-the-point comparative information between any two things and ultimately helps you make that choice.
To request a comparison, you simply need to type in the blank any concept that comes to mind. Diffen will search the Internet to look for answers. If you're trying to find out how World I differs from World War II in several aspects, Diffen can present you with the facts.
Similarly, whether you're trying to search for similar online courses and schools, or making sure you're getting the right type of coffee machine, Diffen helps you make that decision.
Grammarly
"Free Writing Assistant"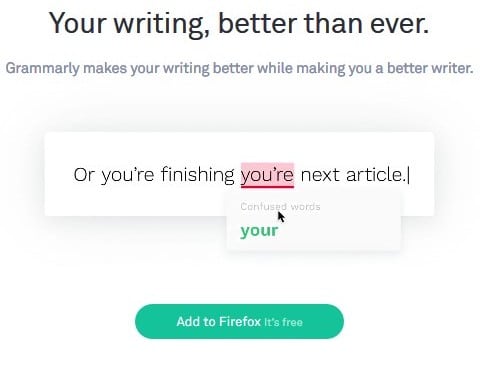 Struggling to write the perfect article with impeccable spelling, grammar and punctuation? Grammarly is a web-based solution that checks these elements for improved output. The Grammarly spelling, grammar and punctuation checker is a free feature that is useful for individuals who are either non-English speakers or looking to improve their work. If you are writing a course paper, completing your thesis, or composing an essay, check with Grammarly, your go-to writing assistant.
GoConqr
"Changing the way you learn."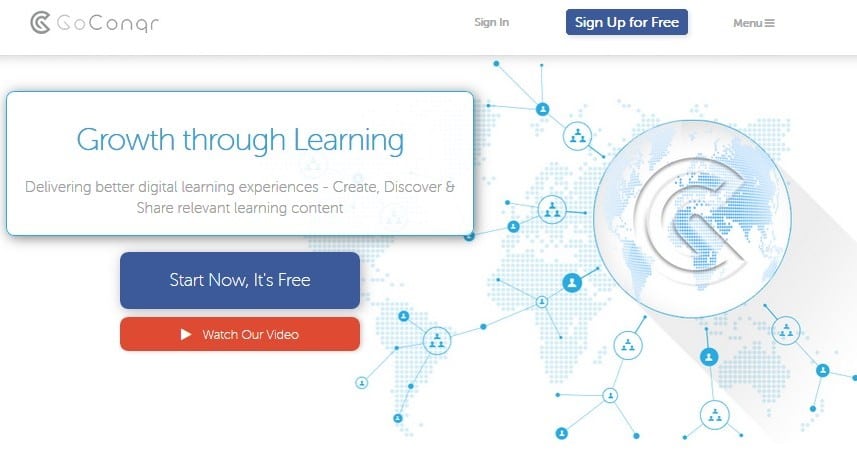 Online students who want to successfully overcome coursework hurdles require the best study resources. GoConqr is an increasingly popular platform offering a myriad of learning tools and engaging learning content with the help of an active community.
GoConqr maintains a digital library that houses "over 9 million resources created by over 4 million members" which students can explore. Students may also use the platform to find online resources to supplement information on a course or subject. You can also create their own media-rich study materials, including note slides, quizzes, flashcards, notes, mind maps, and flowcharts.
Hippocampus
"Free educational resources for middle school to college"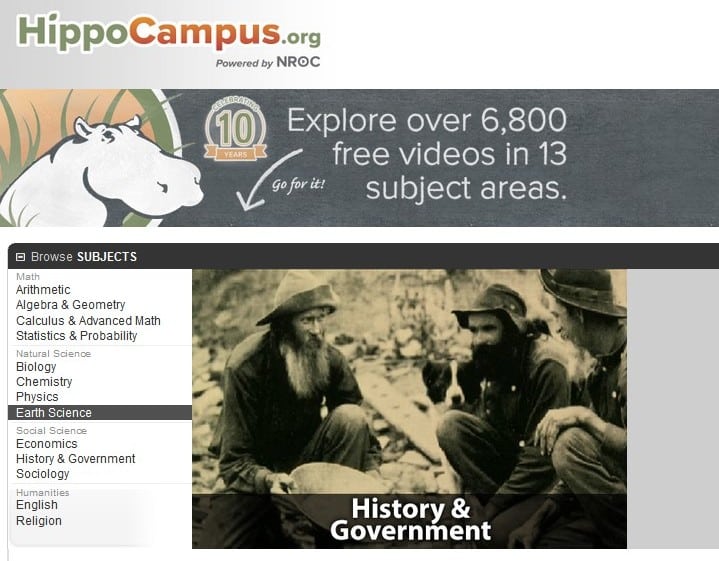 The importance of visual stimuli cannot be overstated. In fact, it impacts personalized learning. HippoCampus, a free, open-source academic website, is chock-full of multimedia content on general education courses. You will find over 6,000 animations, videos, and simulations—all free of charge–to help you better understand and memorize concepts as you study for your exams.
Users are encouraged to create their own HippoCampus page, check out their topics of choice, and bookmark or link to these topics. All HippoCampus content is created by contributors to the site's non-profit mission to promote quality, free-for-all learning.
Project Gutenberg
"…a volunteer effort to digitize and archive cultural works to "encourage the creation and distribution of eBooks."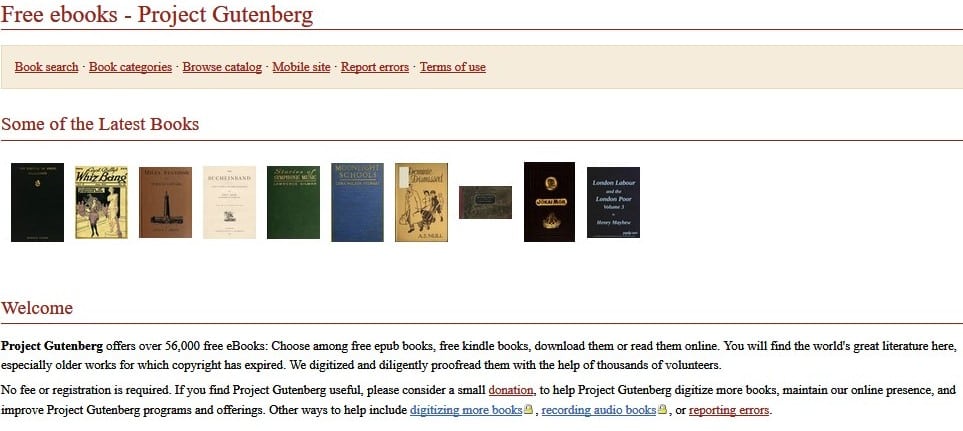 Want to supplement your online course without the conventional online teaching method? Project Gutenberg offers the perfect alternative: a massive compilation of digitized and proofread eBooks you can read online or download for free from the Open Textbooks or Textbook Revolution section. A volunteer project, Project Gutenberg has the obscure, the classic, and the rarely available titles in many languages.
If you're an online college student, you can check out the Open Syllabus Project to see college-appropriate textbooks and those mostly read by students like you. Project Gutenberg also rates the top eBooks that you may want to add to your list of must-read titles.
Quizlet
"Simple tools for learning anything"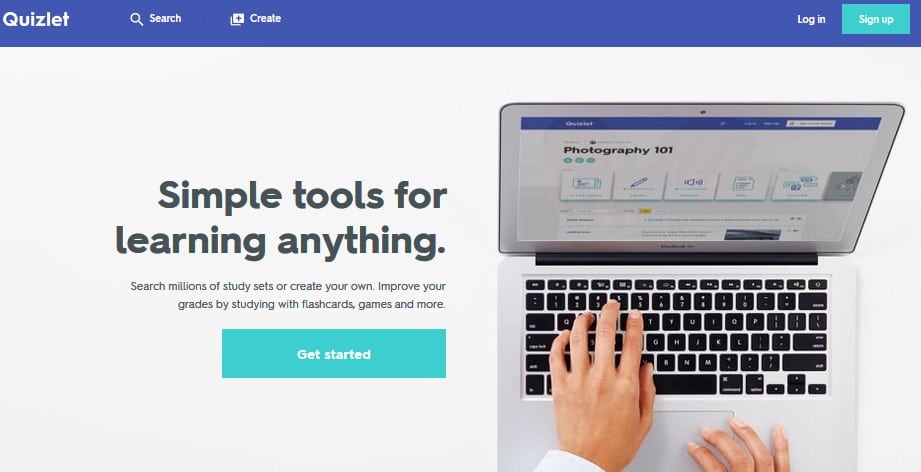 Can't seem to organize the numerous subject theories and course ideas in your head? Create a set on any subject and study creatively with Quizlet, a study tool that generates fun techniques to make learning and memorization a little less burdensome for students.
Quizlet converts the "sets" you create into quizzes, flashcards, auditory tools, or matching games. Your results in these creative tests are recorded. If competition motivates you, you can opt to compete for the best score or best time. If you need to study offline, you can use the free Quizlet app for on-the-go learning.
StudyBlue
"Conquer Your Course."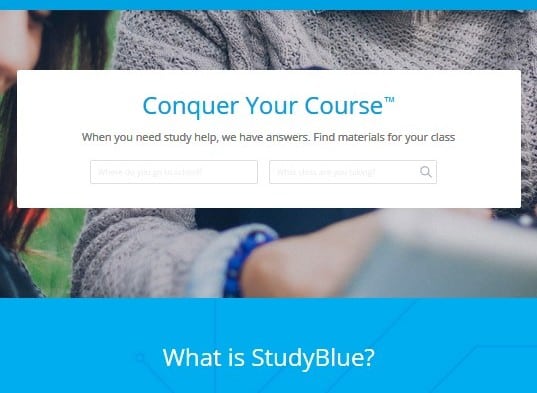 Finding the right materials for a class is a challenge that online students face on a daily basis. StudyBlue is your go-to online tool for study help. Housing the largest crowd-sourced study library, StudyBlue has "over 400 million flashcards, notes and study guides" from fellow students.
The digitized study materials can be created and shared for effective learning, progress tracking, reminder setting, and custom quiz creation. Over 15 million students use StudyBlue.
StudyStack
"Memorize data quickly without getting bored."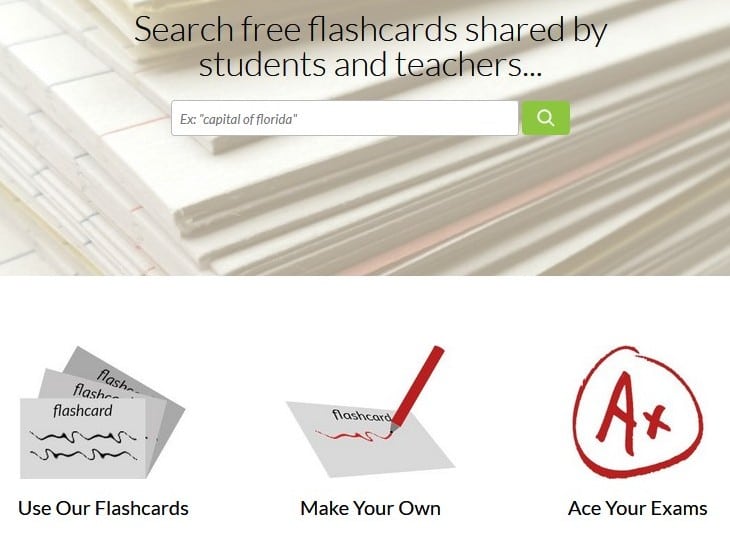 Your advanced Geography, History, Maths, Languages, the Sciences, Medicine, History, Languages, and Standardized Test online lessons are each unique, and you need to sort them out. However, sifting through the many terms, definitions, and information on these subjects courses can be a daunting task.
StudyStack offers a web-based solution through a good old strategy that actually works: flashcards. For even more fun learning, you can play games created from your flashcards such as hangman, fill-in-the-blank, crossword puzzle, word search, word scramble, and StudyTable. There are also practice tests and quizzes to see how much you've learned and memorized.
The Noun Project
"Over a million curated icons, created by a global community."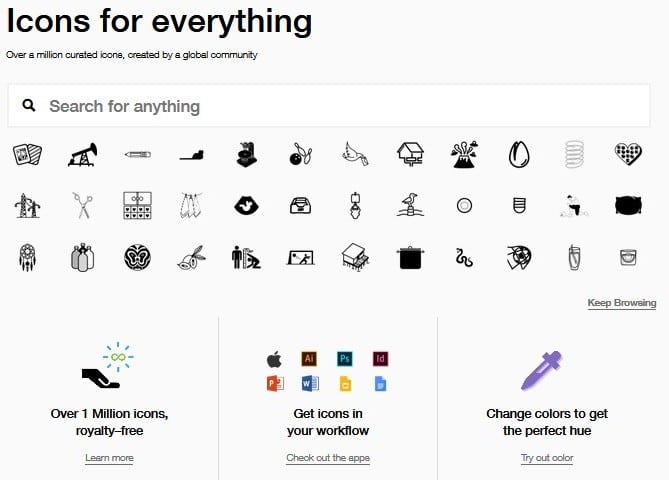 In today's era of countless words and terms, there is an apparent lack of images to represent them all. The Noun Project offers a solution with its numerous clip art icons. This is particularly helpful to online students making presentations, as there are precise images for specific words. You can search for the icon you need, change the size and color, and insert it into your slides, inforgraphics, or documents.
The Noun Project is a free-membership community. All members get access to all the icons and download them for free with proper attribution to the owners.
Time and Money Management Tools
Evernote
"Your second brain."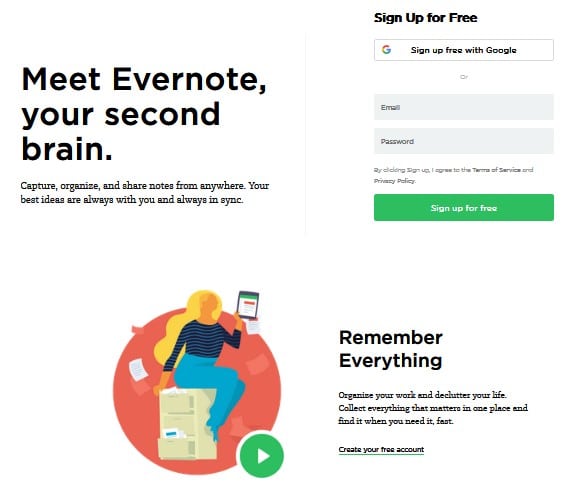 Evernote is not exactly new. However, it is still as useful as it was when introduced into open beta in 2008; today's 200 million users around the world can't be wrong! Evernote helps you clear out your drawers, keep track of your daily activities, and plan out your day, week, month or year!
In fact, in today's academic environment, Evernote is a powerful web-based study tool. It lets you clip photos or articles online, scan documents, or jot down notes–and easily go back to these as you prepare for your exams. For group study or projects, you can allow others to add notes or ideas.
MyStudyLife
"Make your study life easier to manage."

Need to organize all your coursework schedules and tasks? My Study Life lets you forget all the complex learning platforms and conventional planners. It is a user-friendly solution for sorting out, categorizing, and scheduling tasks, classes, exams, reminders, and more.
It's a smart app that even tells you of conflicting schedules! You can manage My Study Life across all digital platforms such as tabs and mobile, so you can access your timetables easily anywhere.
Schooltraq
"…an academic planner for students."

In the digital era, what could be a smarter way to handle school work than with a digital planner? Schooltraq allows students to efficiently track their workload. Unlike that assignment you put on paper and easily, albeit unintentionally, leave at home, Schooltraq lets you access your coursework everywhere. You can view your weekly and monthly calendar and sort your assignments according to course or due date.
Once completed, you can cross the item off your to-do list. It also syncs between your computer and phone so you can monitor your events, exams, assignments, and study schedule more efficiently.
SlugBooks
"Designed to do one thing – save you money on your textbooks."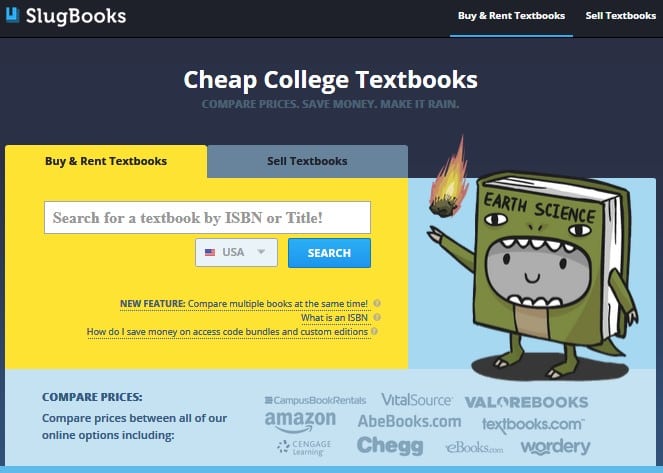 Students are constantly on the hunt for affordable books to rent or buy. Using specific course queries, SlugBooks searches the Internet for online textbook sellers from all possible sources to help you compare several prices.
Ultimately, this online tool helps you find the most inexpensive textbook. You can also sell your own using this online platform. Added features include course material previews and a Facebook student textbook exchange.
Creativity Tools
Buncee
"…with unlimited possibilities for bringing learning to life."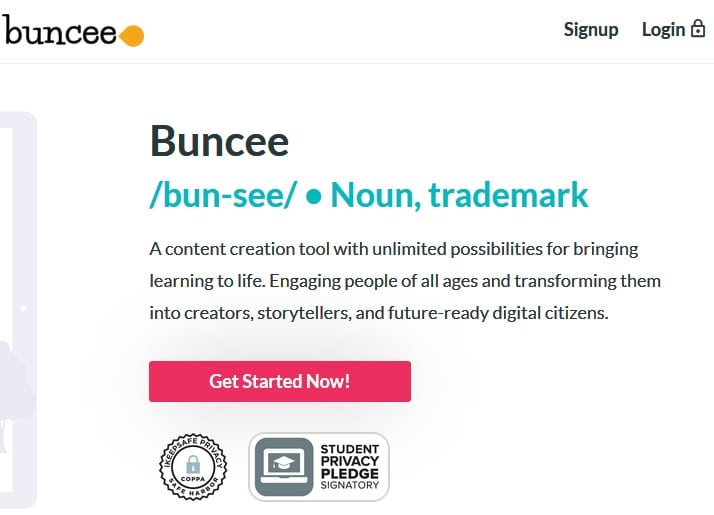 For many students, concepts that are visualized are more engaging and positively impact communication. Buncee, a web-based creation and presentation tool, allows students to create slides to demonstrate theories, concepts, or stories.
Buncee is perfect for making scrapbooks, posters, flyers, or interactive presentations with images and scenes in stunning visuals. As the creative tool for more a more engaging, effective storytelling and personalized learning, Buncee can also be easily shared across all media platforms including YouTube.
Flame Painter
"We believe that everyone can be an artist, we just need an inspiration."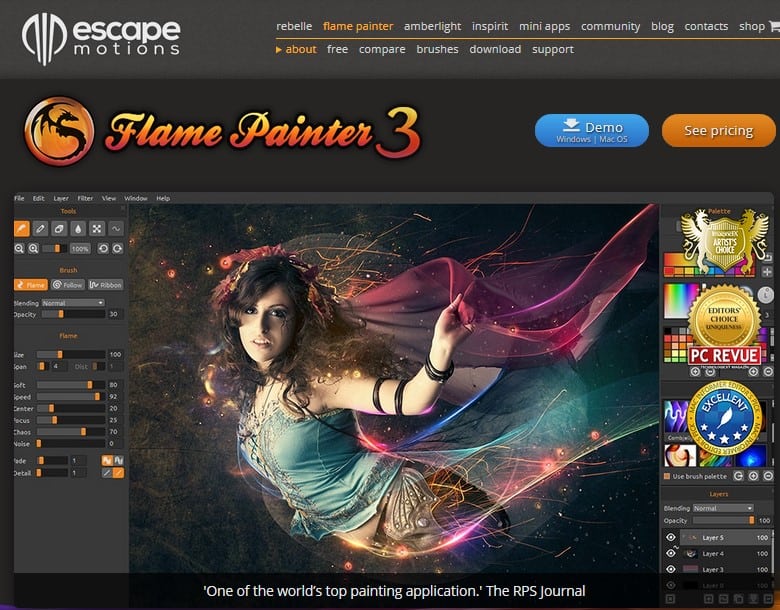 A free, easy-to-use drawing tool for spectacular visuals, Flame Painter lets you "literally paint with fire right on screen." If you have a flair for drawing or painting, this free online application is perfect for you.
Flame Painter lets you use several brush settings and parameters; choose your stroke's speed, intensity, or focus; pick a background color from a plethora of options; and change palettes to perfect your flame painting.
You can experiment all you want and create your very own art to make that school project visually stunning. Flame Painter also allows you to share your work on social media such as Facebook, Pinterest , Twitter, Google+, and YouTube.
FontStruct
"Build, Share, Download Fonts"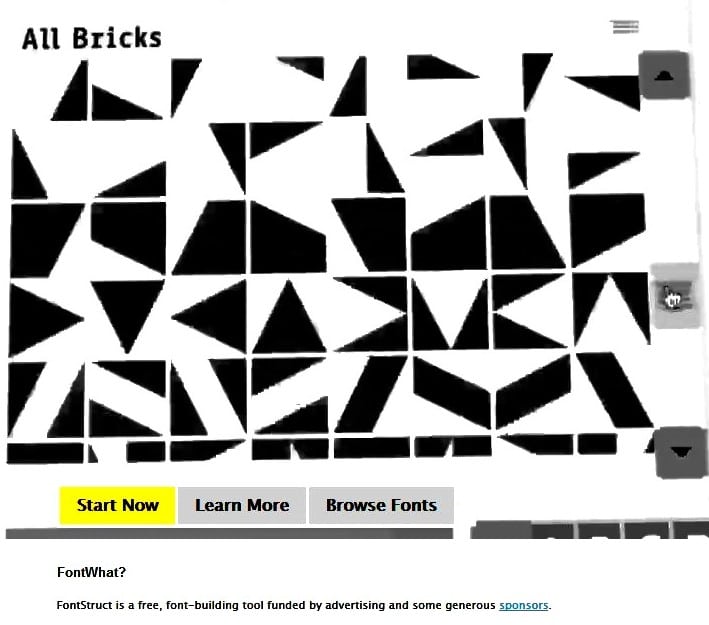 As its name suggests, FontStruct is an online tool for constructing fonts. All fonts generated work on both Mac and Windows. You can create "Fontstructions" out of geometrical shapes in grid patterns using the Fonstructor font editor and produce TrueType fonts ready for downloading and use.
You can either keep the Fontstructions you generated or share them. You also can check out other users' fonts stored on the gallery and download them for your own use or recreate them. There is a FontStruct tutorial to help you make your own fonts.
FontStruct recently announced that Google Fonts will be their main sponsor in 2018.
iPiccy
"Everything you need to make your photo awesome online."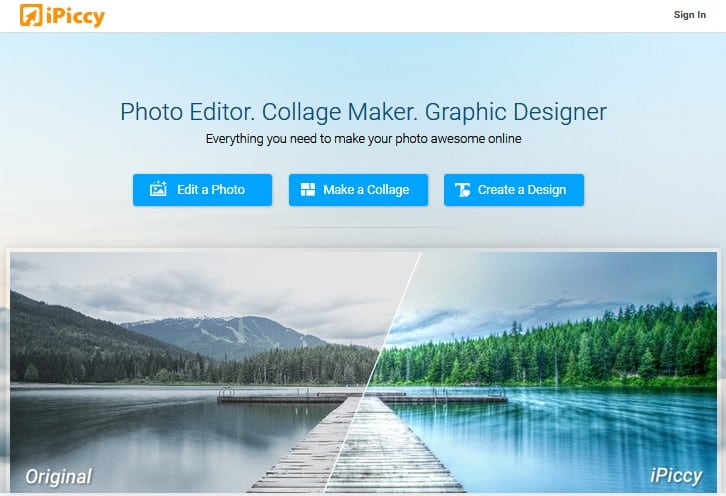 Photoshop is almost like the go-to program for online students when creating, recreating, or enhancing visuals. Problem is, Photoshop can be quite a handful. iPiccy proposes to be the better, user-friendlier Photoshop alternative.
This free tool has intuitive editing control panels. You can use the filter tool, add some effects, crop, or resize an image. You can create a collage, create a design from scratch, or edit or enhance an image or photo.
There are layers of features for a more sophisticated and professional output. With iPiccy, it is also easy to undo something that doesn't look right. You can easily share your projects on social networks including Facebook and Twitter.
Myoats
"Create something."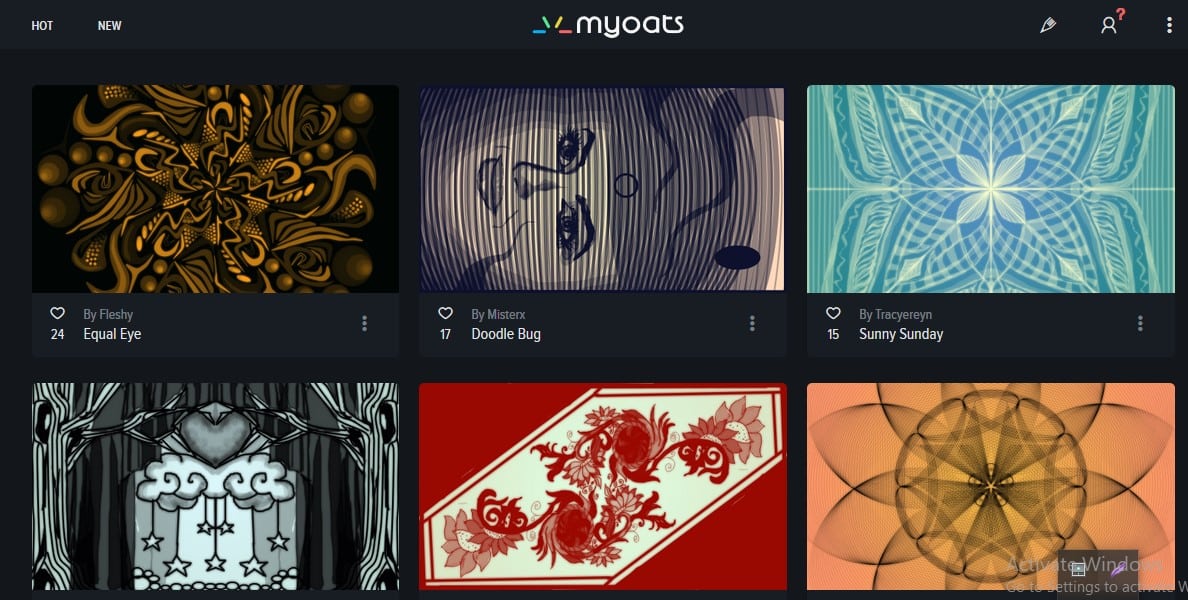 If you like the idea of personally creating your design and sharing them, Myoats is the online tool for you. It is both an online platform with a geometric tool that lets you create symmetrical designs quickly and a "members-only" online community that allows you to save your images for others to see and rate or download. Similarly, you see the work of others in the online community, rate, and download them as PNGs or JPEGs.
Prezi
"Visuals are more engaging—and work faster—than words."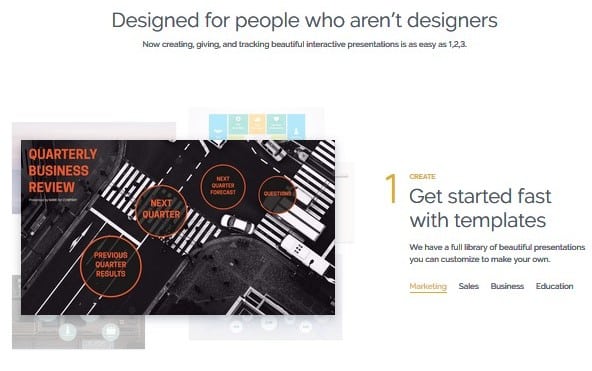 Prezi is an open canvas that lets you create, organize and customize your presentation and then view it as a whole. Hailed by TED CEO Christian Anderson for "helping to reinvent the art of presentation", Prezi boasts of an intuitive interface that also encourages online collaboration.
The work you create on Prezi can be viewed in smooth, high-resolution imagery on several devices. User survey shows that compared to PowerPoint (which most students are familiar with), Prezi is better at being a more organized, engaging, persuasive, and effective visual creation tool.
Plotly
"Modern visualization for the Data Era"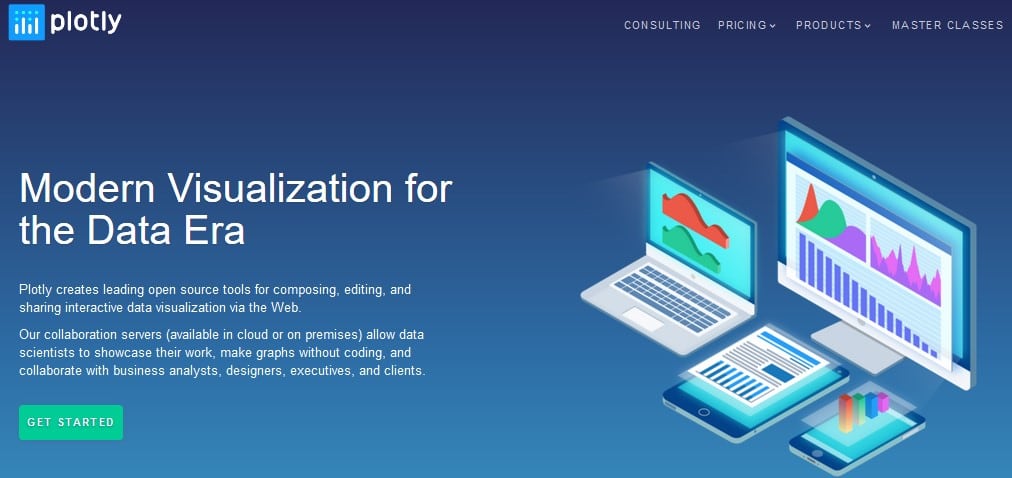 Students deal with a lot of statistical and comparative presentations. Helping them create the best graphics is Plotly, an online platform for composing, editing, interpreting, and sharing interactive data.
Despite its advanced environment and sophisticated chart studio, Plotly is a user-friendly tool for creating charts, graphs or maps. There are several tutorials for tips and techniques students may access as they navigate the features of this online tool.
WEVIDEO
"Tell your story. Impress. Engage. Boost business with video."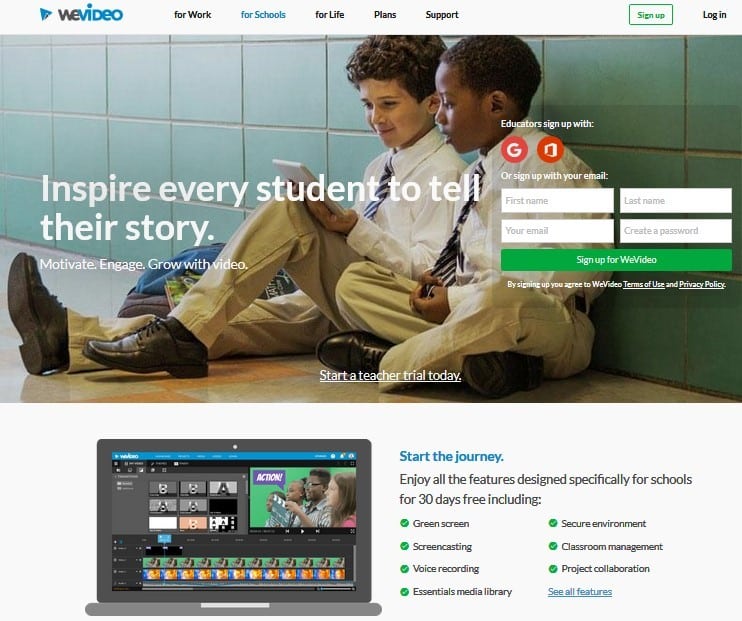 Need an online video editing tool for your project? What you want is W, a user-friendly program with advanced features that let you effortlessly create your video story. Students can use this tool to record, mute parts of their footage, add narration, use themes and effects, and pick transitions for a powerful video output.
There are also pre-existing licensed or royalty-free images, video clips, and music tracks that you can reuse. WEVIDEO allows users to upload, save, and link content to Google Drive and other storage.