Superfoods! Sounds like an asparagus donning a cape… but, alas, no. Superfoods are, however, heroes in and of themselves, especially for the college student. One of the reasons why excellent nutrition is important in college is the fact that poor health means poor brain function, which is a no-no for a student.
Sure, college life is in every way exciting as it is a time to assess your sense of individuality, make new friends, foster new relationships, and party with the right people to celebrate life.
But reality knocks at your door every single day, reminding you of the mounting academic demands and society's high expectations–and that nutrition (i.e. the type of food you eat) and brain health has a lot to do with you meeting them or not.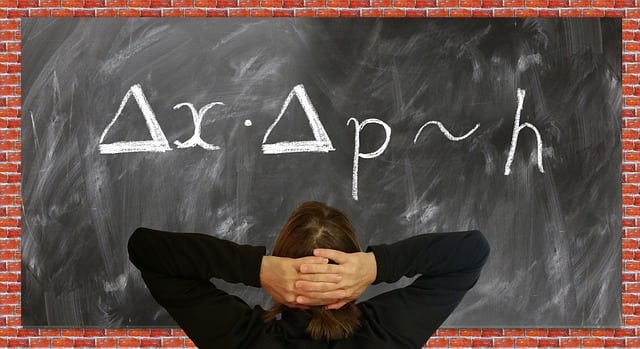 Jump Around! Jump Around!
But just how unhealthy is the average college student? The statistics are quite telling.
A health study conducted in a public university found that 70% of students gained an average of 4.3 kg over a three-year period, with notable increase in body fat because of poor food choices. A recent report on the Journal of Nutrition Education and Behavior revealed that nearly 60% of college students are at high risk for malnutrition because of "food insecurity" or limited access to nutritious food mainly because of, among other things, high cost.
College promises an overwhelming ride to the career and life of your dreams—and you need your brain to work to get to that!
What are Superfoods? Why Does a College Student Need It?
Nutritionists emphasize that superfoods, which are essentially nutritional powerhouses, represents "the full spectrum of nutrients and bioactives" that, among other things, sharpen the mind. It is exactly the kind of food college students need, considering how they almost always struggle with staying awake and focused, and in a lot of cases, battle with anxiety and depression.
The neurochemical process going on inside a college student's brain is fundamental to learning, retention, problem solving, and cognitive growth. Essentially, the nutrients found in plant sources such as fruits, vegetables, whole grains, legumes, as well as fish and healthy fats, contribute to better brain performance.
And to obtain their full benefits including brain power boost, they have to be incorporated into a healthy diet. Fair enough, because while superfoods are nutritionally dense, they've earned a myth-like reputation mainly because of unrealistic health expectations about their effects. In fact, some people who advocate superfoods consume them "on top of a poor diet" which totally defeats the purpose.
What Superfoods Does A College Student Need?
If you're in college and pursuing the career of your dreams, you'd want to keep your memory sharp, improve your brain power, and protect your brain from damage and cognitive decline.
You can squeeze all the mental exercises your busy schedule could allow but making superfoods a part of your diet isn't going to cost you extra time.
You can improve brain plasticity, also referred to as neural plasticity, which is your nervous systems ability to change its function in response to certain internal or external stimuli such as incorporating superfoods into your lifestyle with the results ultimately of having a "healthy brain".
Here is a rundown of the most common superfoods health experts suggest to include in your diet for optimum brain health.
Apples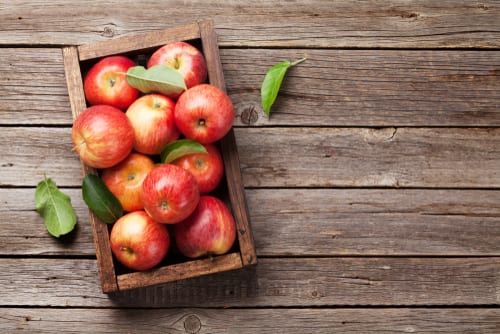 Research studies say apples, one of the best brain boosting foods, are great for snacking when it's exams week (and all year). Eating apples and drinking apple juice improves brain health, thanks to the antioxidants they contain. It is also worth mentioning that eating apple products can reduce the risk of neurodegenerative illnesses like Alzheimer's disease and Parkinson's.
Asparagus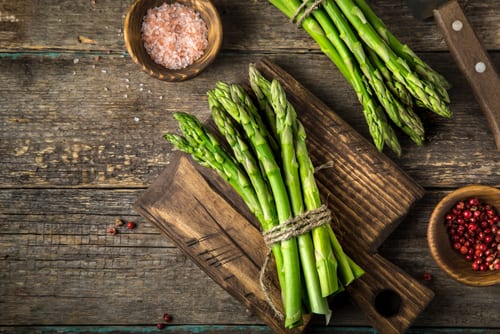 A bona fide brain booster, asparagus packs folate that complements Vitamin B12 to prevent brain function impairment and helps with cognitive flexibility. Also called sparrow grass, this green leafy vegetable also helps enhance mental speed.
Avocado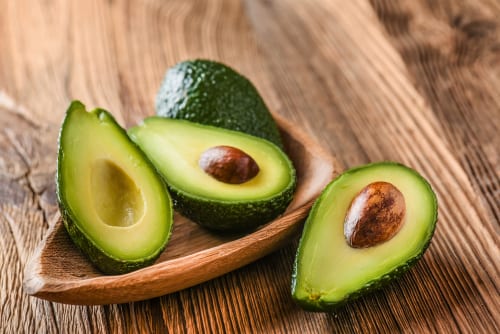 This delicious brain food has the right mix of nutrients that enhance cognitive functions like memory and focus. It's also known for its stroke-fighting properties by helping reduce the risk of clots in the blood vessel that block the flow of blood to your brain. There are countless ways to enjoy fruit other than on its own; it's what your guacamole is made from. Guacamole = improved brain cells?! Heck, yeah!
Beets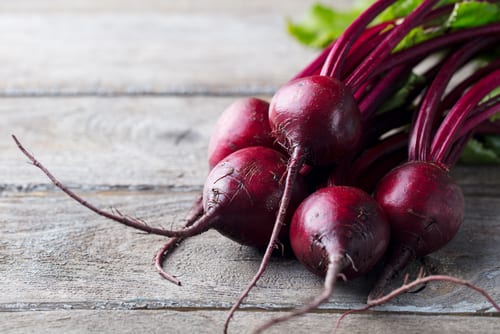 When juiced, this red-colored root vegetable boosts brainpower. It has huge concentrations of nitrate that opens the body's blood vessels and enhances oxygen and blood flow to the brain. As a result, beets promote brain skills such as organization, focus, and attention.
Blueberries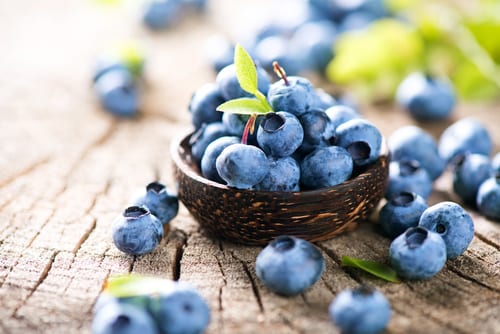 Blueberries are a perpetual part of the superfoods list. Its brain boosting benefits have been scientifically proven. Fully loaded with antioxidants, blueberries improve older people's memory and helps keep their cognitive function sharp. Alongside conscious and constant effort for brain activity, blueberries may prevent Alzheimer's.
Broccoli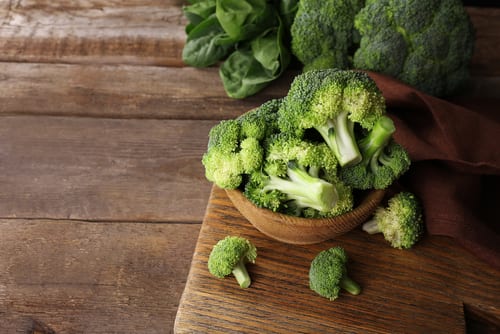 This cruciferous veggie is loaded with vitamin K, a well known vitamin that prevents brain diseases such as Alzheimer's. Vitamin K also keeps the brain protected and promotes cognitive stamina.
It also helps fight absent-mindedness, so if you have trouble memorizing your oral presentation, make it a habit to include broccoli in your diet. There is no doubt that brain foods like this green, "tree-like" veggie will support brain health.
Celery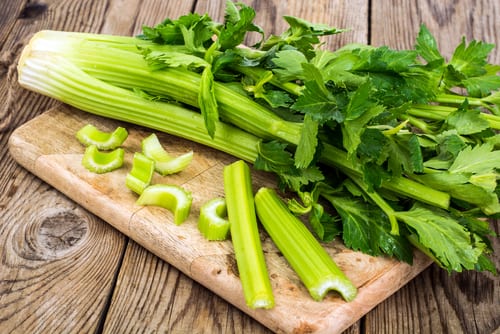 Belonging to the Apiaceae family of plants, celery, a delicious brain food, is an excellent source of antioxidants, good enzymes, potassium, folate, Vitamin B6, vitamin C and Vitamin K. Notably, celery is rich in Luteolin, a phytochemical that calms inflammation in the brain and protects it from neurodegeneration.
Chia Seeds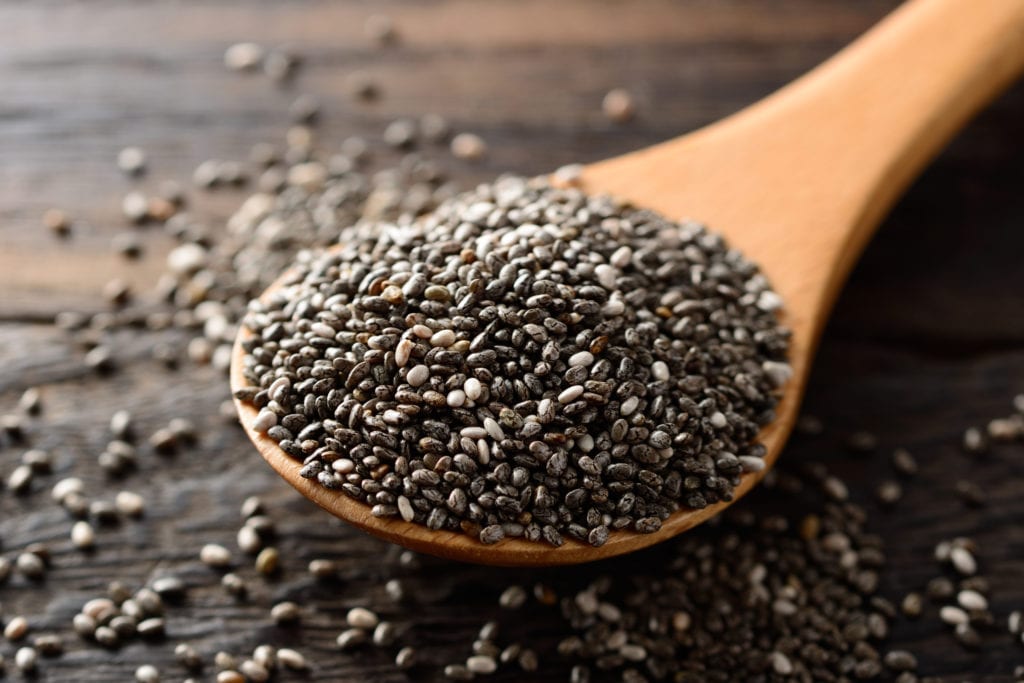 This type of fiber-rich seeds is getting a lot of love from health-conscious groups. They are rich in Omega 3, calcium, antioxidants, iron, and potassium which are all great for brain health. Not only that, Chia seeds are packed with the nine essential amino acids to boost brain function and even helps to stabilize mood and mental function.
Coconut Oil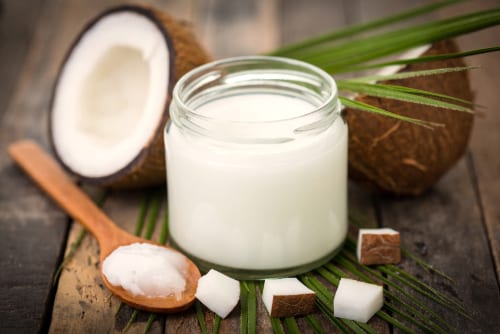 Coconut oil is sourced from the fruit that is a well-known "potential cognitive strengthener". It is therefore effective in preventing memory loss, improving brain power, and even fighting Alzheimer's disease—all thanks to the abundance of ketones in it!
Dark Chocolate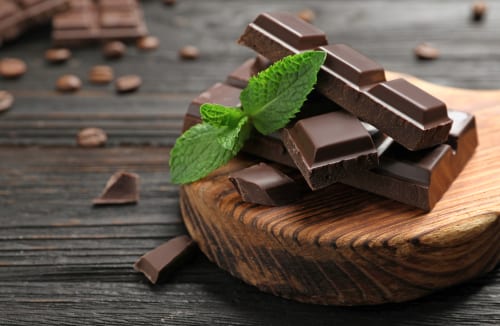 Are you one of the many Americans who consume a collective 3 billion-pound of dark chocolates every year? Satisfy your sweet tooth with a healthy twist by reaching for the brain healthy dark chocolate instead of the conventional ones.
Dark chocolate is a goldmine of flavonols, the flavonoids in cocoa that help increase the flow of blood to your brain. As a result, you experience sharp memory, fast reaction time, long attention span, and superior problem solving skills.
Garlic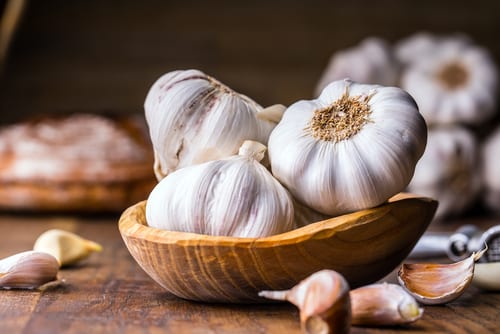 Garlic has long been hailed for its anti-cancer and anti-infection properties but did you know that extracts of fresh garlic that are aged over a long period of time, also called Aged Garlic Extract or AGE plays a key role in improving cognitive function?
A study conducted by Tufts University of Medicine in Boston suggested this finding, underscoring that aged garlic extract also combats loss of brain function and improves memory.
Sage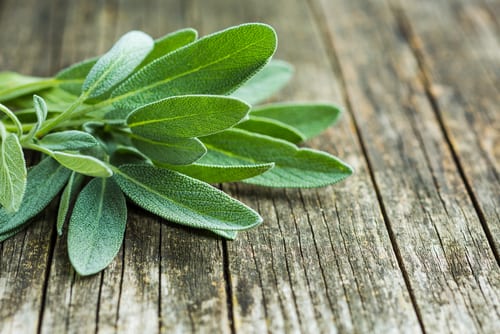 Whether you use it as seasoning, add it to your frittata, or sprinkle it on top of your pizza, sage stands out not only a taste enhancer but also a brain booster. Studies show sage is a rich source of tonics and active compounds that protect you from neurodegenerative diseases.
As a college student, consuming sage can enhance cognitive activities such as learning, attention, and memory so those brain cells can pass that exam!
Spinach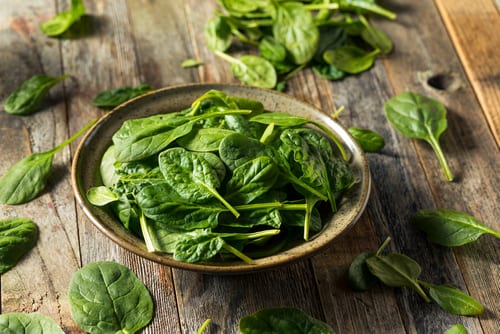 Nitrates are molecular ions associated with the effective prevention of age-related decline of brain function. Lutein is a type of carotenoid, a natural pigment that not only gives vegetables and fruits their natural colorful, that is research says promotes brain health. What do these two have in common? They are abundant in spinach. Yes, we are talking about Popeye's favorite. And, don't forget about the Vitamin C!
Turmeric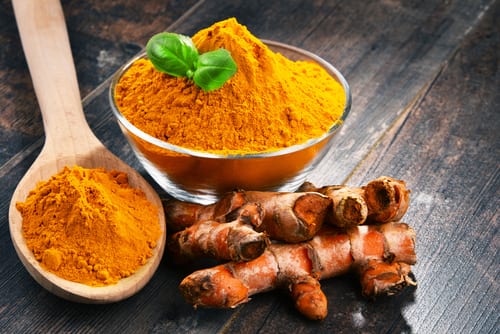 Turmeric, a kind of food spice with origins in India and other parts of Asia, is loaded with curcumin, a brain-boosting ingredient that preclinical studies prove can prevent or reverse some pathological features of Alzheimer's disease. Other benefits include prevention of arthritis, heart disease, depression, and cancer.
Walnuts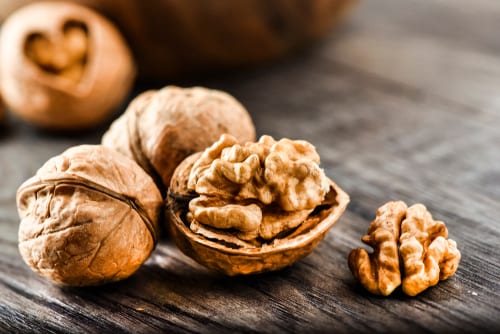 There is a reason to go nuts over this brain-shaped nut. Walnuts contribute to better brain function, particularly memory. In fact, research says the antioxidants in walnuts fight age-associated cognitive decline and potentially prevents neurodegenerative diseases such as Alzheimer's.
Wine and Champagne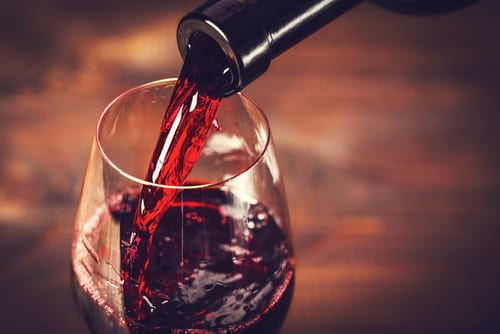 Research says that because of the compounds found in grapes, particulaly Pinot meunier and Pinot noir and grapes, drinking champagne can help improve your memory and boost brain power for your next major exam and beyond. Of course, knowing to and not to pop a bottle and taking control of your drinking habits is a no-brainer.
Water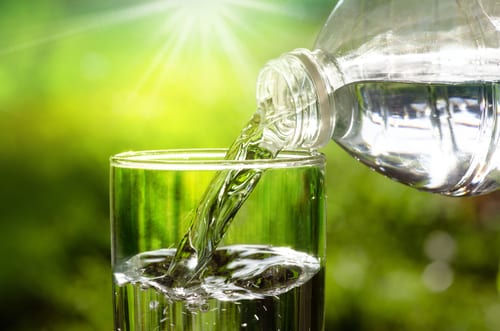 When you're in college and dealing with one mind-boggling exam after another, you're likely to suffer from mental fatigue which is sabotaging your brain health. You might also deal with confusion and memory problems.
Drinking water can help ward off all those simply by keeping you hydrated, a study reveals. Did you know that dehydration leads to the premature aging of your brain and cognitive decline? Good ole clean drinking water is your answer!
Wild Salmon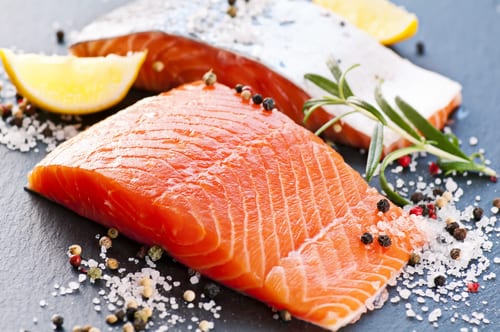 A potent brain-boosting type of fatty fish, wild salmon is a rich source of Omega-3 oil DHA that researchers believe can protect cognitive function by keeping the integrity of the brain's cell-membrane, hence maintaining neuronal function.
Simply put, eating wild salmon helps improve your brain cells' memory and focus, which you can't be without as a college student. Be sure to add this superfood to your brain boosting diet!
Zucchini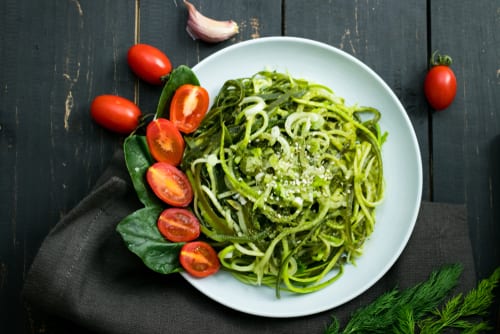 Research suggests, zucchini is an excellent source of potassium that promotes blood flow to the brain and folate, therefore reducing brain aging, which is particularly endorsed by nutritionists as a powerful nutrient against cognitive decline and Alzheimer's. Zucchini also contains antioxidants that are known for the neurological benefits they offer for ideal brain health.
The Challenge to Fuel Your Brain Right
Proper nutrition not only boosts your brain and its normal cognition or thinking skills; it helps prevent an array of health problems relating to brain function, ranging from memory loss and to the dreaded dementia. Specific essential nutrients are required to fuel brain power.
Needless to say, there is an urgent need for college students to make the right food choices—despite issues such as budget and nearly limitless access to fast food with virtually zero nutritional value. Here are some actionable tips that can make a world of difference:
Learn to detect thirst vs. hunger signals. Differentiate one from the other and do the right thing about it. Sometimes, chugging water is the simple remedy.
Hit the salad bar. See beyond the daily eat-all-you-can party. The college dining hall can be friendly to the health warrior too. When all else fails, pick the fruit or veggie.
Listen to what your body is telling you. Are you really hungry or is your stress-eating mood about to kick in? Reaching for that calorie-laden chip because the body deserves a treat is plain ironic.
Learn to say no. A little bit of the right thing does go a long way but this principle also applies to the wrong kind of food. Refuse to snack on staples that can keep you off your healthy-eating track.
Forget the fad diets. Form the right eating habits and stick to them.
Ready to Boost Your Brain Power?
Eating healthy might be one of the most daunting challenges that college students face throughout their journey. It entails a lot of discipline and sacrifice to make that daily conscious decision to eat right.
Choosing superfoods to boost your cognitive health and reduce cognitive decline helps you ace exams and perform well overall while in college—great rewards that are bound to benefit you in the long run!
Related Links
The Damaging Effects of Alcohol on a Student's Brain