Ask yourself the following questions to determine if a Bachelor's degree will help your career.
Are you presently working a full-time job that's going nowhere?
Have you reached your potential or topped out on the pay scale where you are currently employed and thinking about going back to school?
Featured Programs
Or, are you a recent graduate of an associate program and wondering if you should continue your education with earning your online bachelor's degree?
If you answered yes to any of the above questions, you should definitely consider how earning your online bachelor's degree will help your career… or get you started out with a great one!
The first point to make here would be your advantage over others!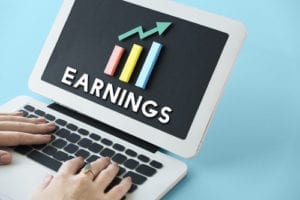 Without a bachelor's degree, you may not be able to obtain the job opportunity that you truly want. So many people just "take a job" to get their foot in the door. Although this is sometimes advisable, it may not be what you really want to do.
Hey, life is too short to be miserable in your job. Why not take the initiative and follow through with obtaining your bachelor's degree to get that dream job?
What do employers look for?
Employers look for potential candidates that go the extra mile to pursue their dreams. It shows determination and a good work ethic. A bachelor's degree allows for more opportunities within your chosen field and the flexibility to pick and choose which opportunity fits your needs, your desires and your pocketbook.
The KEY is Communication
Earning your online bachelor's degree will provide you with skills that can be used for a lifetime, whether it be in your career or just in everyday life experiences. To be honest, who doesn't need to be able to communicate with others more efficiently? In today's world, when things can go from bad to worse really fast, effective communication is key.
A course of study within an online bachelor's program will inspire creative thinking, in addition to, improving critical problem-solving skills. And, although most written communication is done through emails and texts, everyone can use a refresher course to hone their written skills, either for personal use or at the workplace. Your resumé will reflect your true sense of how to use written skills. It can make you or break you.
Are you looking for advancement or to make more money?
Not many people would turn that down, however, if you have the credentials to prove you are the right person for the job, such as a bachelor's degree, then you are already halfway there. Generally, studies show that individuals who are owners of an online bachelor's degree, earn more money… plain and simple.
To Summarize
Perhaps you have even bigger dreams and goals that you aspire to achieve. Earning your online bachelor's degree is a stepping stone to greater things. Follow your dreams and continue your educational journey to receive your master's or doctoral degree. Earning your bachelor's degree will grant you the possibility.
Check out this article from Regis University about why a Bachelor's degree is still worth it!
Also, take a look here! What are the most popular Bachelor's degree programs?