As an eager college applicant, when it comes to picking schools, it can be daunting to consider how much it costs to enroll at your top choices when they are outside of your home state and outside of your price range. For most students are looking for the cheapest out-of-state public universities, in particular, they sometimes charge twice as much for out-of-state tuition, whereas private universities and colleges will typically make all students pay the same price, without discrimination. Many future college students might feel dismayed at the thought of not getting to explore other states and regions, simply because they have to pay more as a nonresident, and therefore will stay close to home for convenience sake and save costs. So, why do out-of-state students have to pay more? Where do the differences come in, and why do they exist? Online-Bachelor-Degrees.com is here to help you understand why there is a difference between in-state and out-of-state tuition costs, and offer some solutions from colleges and universities across the country that may pique your interest!
Why does out-of-state tuition exist in the first place?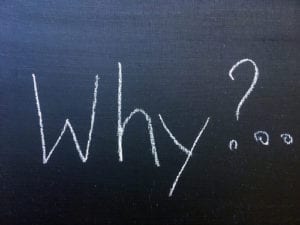 Federal taxes fund many colleges and universities, and all public schools. (The only exception is private schools, which are funded entirely by donors and students.) When residents of a state pay their state and federal taxes every year, part of those funds are used to finance state schools, which helps pay faculty and staff, keeps the campus, classrooms, and facilities intact, and supports student resources.
When residents attend colleges and universities in their home states, the taxes that they, or their parents, have already paid are acknowledged, and therefore, their tuition is decreased. These students then have the privilege of paying what is called in-state or resident tuition. However, when the same student applies to a school outside of their home state, their state taxes are not acknowledged, and they have to pay more. These students pay out-of-state tuition or sometimes called, nonresident tuition.
Featured Programs
The reason that out-of-state tuition exists is to help support the economy of the surrounding county and state. It helps the school not rely solely on state and federal taxes for funding, which would be a much bigger burden on the taxpayer. It also encourages students to attend school close to home and continue to contribute to their local communities and be with their families. If you want to learn more, the U.S. News and World Report has excellent information about college tuition costs.
What does it mean to be a resident of a state?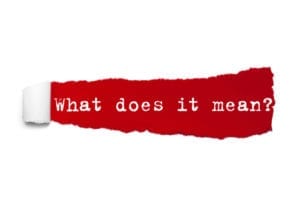 Well, you can't just move to a new state and immediately claim residency, that's for sure, so don't get any ideas! In order to be eligible for the least expensive in-state tuition, there are three important things to remember. To be considered an official resident of a state, you must:
Have lived in your home state for at least 12 months,
Provide proof that you have lived in your home state for 12 months through, for example, bank records, employment records, a government-issued ID,
And confirm that you plan on staying in your home state for the future, or for at least as long as you are in school.
If you do not meet the requirements for residency, even if you have lived in the state for a period of fewer than 12 months before applying to college, you will have to pay out-of-state tuition for at least your first year of attendance. There are lots of resources available online for determining residency and learning more about the rules, such as Encyclopedia.com.
Are there any ways around paying out-of-state tuition?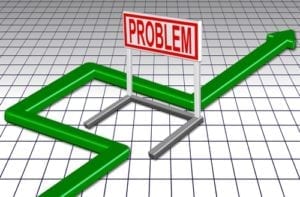 While there are no tricks to "cheat the system," you may qualify for lower tuition rates of a college or university as an out-of-state student if you meet certain qualifications. Criteria for cheaper tuition is determined entirely by the school, but there is a lot of overlap when it comes to the requirements. For example, active-duty members of the United State Military, their families, and veterans often qualify for lower tuition rates even if they are nonresidents of the state. There are also some colleges and universities that offer more affordable in-state tuition to out-of-state students and others that waive out-of-state tuition costs completely.
While you might not get to go to the school of your dreams due to exorbitant tuition costs, there are definitely options available to you in communities outside of your home state, especially if attending a university in a certain area of the country is of the utmost importance to you. In fact, Online-Bachelor-Degrees.com has recently released a list of Colleges and Universities with the Lowest Out-of-State Tuition. There might be a college, university, or state school that meets your higher education budget and your career aspirations!