Going back to school or pursuing a college degree as an adult can be challenging and fulfilling at the same time. Maybe you started a family life together at a young age that left you no time to pursue your passion. Some parents struggle with self-pity and regret later in life because of the speed of this transition hence the need to go back to school.
But it's hard to ignore the facts. An informative article shown by the U.S Department of Education showed that individuals earning a bachelor's degree earn about 66% more than those with a high school diploma. Furthermore, the numbers showed that those who earned a degree are less likely to be unemployed as well.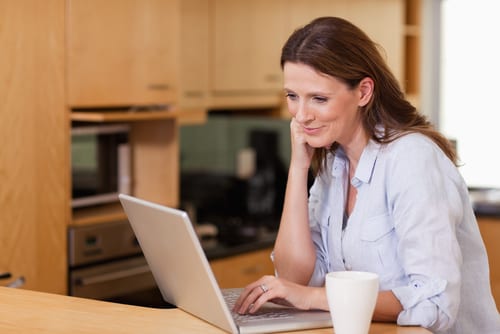 Table of Contents
The Numbers
According to a study by the National Center for Education Statistics, 25 year-olds and up are likely to go back to school to earn their college degree than younger individuals. Those individuals usually have families of their own or are single parents, manifesting their fundamental shifts of focus as far as their academic goals are concerned.
Featured Programs
Just like any life-changing journeys, parents going back to school eventually learn that their decision has with it pros and cons, especially as schooling relates to parenting.
The million dollar question is: Is it worth taking all that risk?
Pros of Taking an Online Course
For the busy parent, choosing an online platform may offer relief from the challenges of being there for the family and still enjoying the benefits of a flexible time. Here are some detailed reasons some parents prefer to take an online course to pursue their studies:
You set the pace. Many students enrolled in an online program can choose their own pace and time to learn. There may be school work for submission for a certain deadline but you will experience the freedom of juggling your career, family, and passion in life.
You have more degree options. You don't have to spend four full years to earn a college degree. Online educational platforms offer flexible and short courses. As the years advanced, more schools have been offering online degrees to cater to individual preferences and needs. Some courses could enhance skills or knowledge that could help boost their career.
You enjoy location flexibility. As a parent, online course is a good bargain for satisfying you academic or career goals without compromising family life. Wherever you are, you have access to top schools across the globe through online academic programs. This cuts down the budget on travel and other expenses that come with traditional schooling. It's a win-win for new parents who need to spend time with their young kids.
You have 24/7 access to learning materials. Unlike traditional schools, taking an online course may make parenting a little easier. Most of these educational platforms are accessible using a laptop or smartphone. So if you're taking an online class, you will not be missing soccer games with your kids.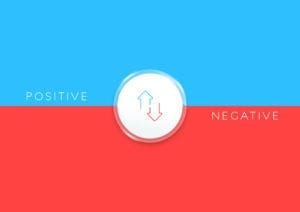 Cons of Taking an Online Course
While beneficial in many ways, attending online school also presents challenges. The grass may not always be greener on the other side, as they say. As a parent, you need to consider factors before making rash decisions toward this journey. Here are some things to remember:
There could be limitations on your interaction with classmates and instructors. While it's easy to associate school with socialization, you are essentially "interactive" through your computer screen in an online program. It may not affect your responsibilities as a parent but you could be missing out on the benefits that a traditional school may give.
Your will need an upgraded, well-performing computer. Some virtual platforms require upgrades or certain features to help you access the learning modules. It's not going to work for you if your computer device isn't top-of-the line, As such, you may need to cut down on expenses intended for family use so you can purchase one.
Your may have (or develop) pacing problems. Because you will be learning on your own, it can be a struggle to try not to procrastinate. You will need to be disciplined and practice proper time allocation for family, work, and school. Preparing yourself mentally for online classes can help keep this issue at bay.
It can get costly. As parents, you may already have set your household budget. When you attend go back to school and attend online classes, this can be disrupted. You may need to talk with about it with your spouse and closely evaluate your finances.
It can mean missed missed opportunities to bond with your kids. You may feel guilty about having missed your little boy's science fair because you needed to study for a do-or-die exam. Women often feel the grunt of this guilt when they can't fully commit to being a full-time mom.
The Unique Struggle of Parents Going Back to School
While the single 20-somethings may already feel overwhelmed upon setting foot on college grounds, parents may find this transition a little easier. Online educational platforms simplify the journey with only a couple of rules to boost your sense of discipline and keep you motivated.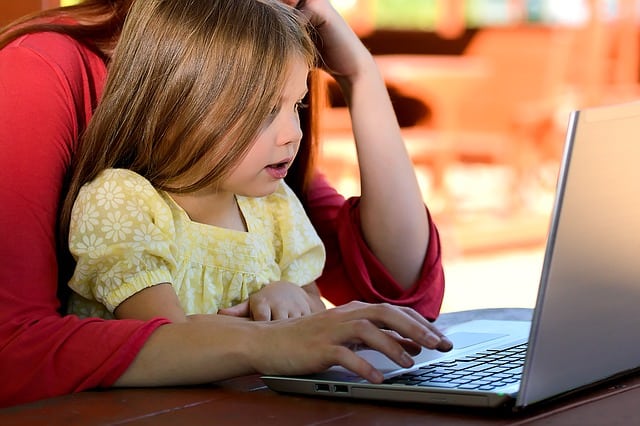 A common opinion is that older students have the capacity, the maturity, and the right perspective to take on the challenges that come with academic learning. As parents, you may have developed the skills and focus necessary to rearing a child–and apply that to excel in your online studies.
But unlike young and single college students taking on the next academic phase of their lives, a parent going back to school is like shifting the gears in reverse. You need a different set of strategies–from budgeting to time management–to get this personal project done right.
To succeed, you have to understand that you're not like any college student. You will have little time in your hands and many times, your school work can overlap with kiddie carpool time. It could especially be challenging to study on your own while helping your kids with homework.
Budget adjustments may be up. Adapting a standard budgeting program may not work in your case. There's no telling how circumstances can affect your schedules and expenses as a student. Unforeseen situations, such as your child's hospitalization can have a profound impact on your schooling.
Are you saving up for your children's education? Decide how you will make money adjustments. Some schools offer financial coaching that is tailor-fit for a parent's specific situation; take advantage of them!
People may not always agree with parents going back to school. Some may feel it's one of the most challenging choices in their life – or it could be the dumbest. If you value opportunities for advancing your career or pursuing your passion, it is possible to overcome the hurdles and become a better student.
Planning for Your Success as a Parent and Student
The key rule to parenting is planning. When you take your kids to the zoo, you don't go empty-handed. You bring with you Band-Aids and some snacks. It's the same thing when you're preparing to go back to school.
You will not have logistics to think about; as an online learner, time management is your friend. if you don't have a plan or a schedule in place, expect your online student life to be at the mercy of chaos.
Struggling to make time for family, school, and work? It's a balancing act–set a schedule that does not conflict with your kids'. Schedule a regular play date to bond with them. When you feel overwhelmed, take a breather and get a sitter to look after the children while you and your spouse go on a dinner date. Get your spouse's full support; it will do wonders.
The flexibility that online courses offer gives you the time to bring school anywhere at any time, so make good use of your downtime. Many parents use their "spare" time to watch lectures while their baby takes an afternoon nap.
Financially, you may need to allocate some money for the children's college tuition. But with careful evaluation, if your degree leads to a lucrative career, going back to school be beneficial down the line. Think about this as an investment with a bigger return for your children's future. What's more, you are setting a good example for your kids.
Enriching your academic credentials to reach your career goals is easier said than done but you need to keep at it. AND you need to remind yourself that going back to school is at best, temporary.
Quick Steps Before Making the Decision
Admittedly, it's not easy for parents to work their way around attending online classes, Overall, here are the fundamental courses of action you need to take:
Consult your partner.
If you're just starting a family and you'd want to take on schooling, talk about it with your spouse. You need to be on the same page. You need to plan together to create a schedule, whether it be taking turns taking care of the kids or doing chores. If you are both invested in this shift in your life, you will reap the rewards in the long run.
Talk about your decision with your kids.
It may sound "unrealistic" but talking to your little children will help them understand why mommy or daddy is spending an awful lot of time on the computer and doing school work. If you have older kids, they need to be informed as well; you will be surprised how they well-adjusted they can be!
Ultimately, make the kids understand that your decision to go back to school will benefit not only you, but also the entire family.
Revisit your finances and financial goals.
Money is no trivial matter. Think long-term about how your decision to become an online learner will affect your family financially. Focusing on the short-term effects can encourage you to take out a student loan to finance your education but you need to re-evaluate your financial capacity.
Do you have enough to spare for your education? Will your salary have enough margins for emergency uses? But on the flip side, money issues should only be a hurdle–not a dream killer.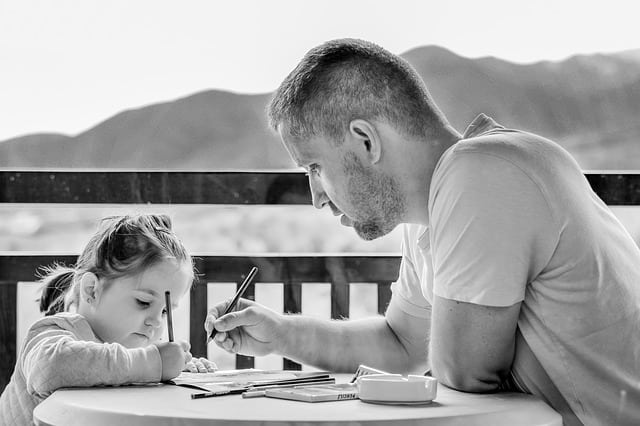 Being a student can have quite an impact on parenthood. Many parents admit to have been surprised by the effects school had on them. It's a stimulating, fulfilling experience.
That said, every family is unique. Make the right decision that will not compromise your time with them and negatively affect your relationships. Get the support you need to see through the entire academic journey.