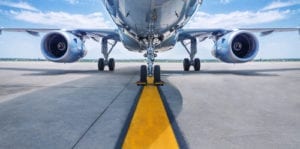 An online Bachelor's degree in Aviation involves a multidisciplinary and complex field of study that leads to multiple career opportunities. Online Bachelor's in Aviation programs, offered by some schools throughout the country, educate students on air traffic control, aeronautic engineering, aviation management, airport management, professional pilot studies, aeronautics, and technology systems. Aviation majors can also join the military as operators of unmanned aircraft or drone systems. Aeronautics concentration programs leading to an airline or commercial pilot's careers must be approved by the Federal Aviation Administration (FAA).
Several online Aviation also schools offer an emerging specialization involving the designed, building, and testing of Unmanned Aerial Systems (UAS). It is a field in aviation technology that is strictly regulated by the FAA. Importantly, online Bachelor's degree in Aviation students are taught the fundamental and technical U.S. and international laws governing aviation.
DID YOU KNOW?…Some airlines require the pilot and the co-pilot to eat different meals (as a rule, pilots must partake from the meals provided to the first and business class passengers) in order to prevent the possibility of BOTH pilots coming down with a bad case of food poisoning…That's a scary thought, huh?!
Holders of an online bachelor's in Aviation degree can look forward to a wealth of career options as data from the U.S. Bureau of Labor Statistics predicts airline and commercial pilot jobs will grow by 5% in the next six years.
People enjoy mobility. Being mobile is comforting, and this opens every chance for spontaneity.  For the adventure seekers, the prospect of a career in the aviation and industry is a thrilling adventure in itself.
METHODOLOGY:
At Online-Bachelor-Degrees.com, we highlight the 15 Best Online Schools for Bachelor's in Aviation Degree Programs for 2020. These carefully selected undergraduate programs cover the foundational concepts in airport operations, such as aviation safety and security, the laws covering aviation, air traffic control and systems, and aircraft design. Also, we feature the quality of training and education that these online schools offer.
Listed in random order, we help you make an informed decision by acquainting yourself with the online academic institutions on our list that offers a Bachelor's in Aviation degree. As a future player in the field of aviation and aeronautics, we urge you to choose the program that is suitable for your career goals based on the following components:
Prepares students for a wide variety of careers in the field of Aviation, as well as, future growth in the industry,
Coursework designed to teach the foundations and principles of Aviation and Aerospace,
Promotes public safety within the field of Aviation,
Online or Hybrid course formats; requiring some on-campus attendance,
Appropriately Accredited according to FAA regulations,
Allows experienced military and veteran flight students the opportunity to ease into an Aviation degree program to secure management positions in the industry,
Faculty members experienced in the field of Aviation,
Includes options in Concentrations, such as Aviation Maintenance, Air Traffic Control or Dispatch Operations, to name a few; designed to complement your major in Aviation or Aerospace,
Positive satisfaction reports from notable resources, such as online academic journals and student reviews.
Would you like to learn more? Check out our Methodology page!
---
Southern Illinois University-Carbondale
Online BS in Aviation Management (AVM)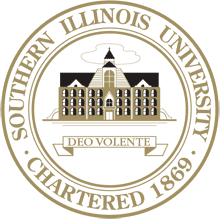 The Southern Illinois University-Carbondale (SIU) Aviation offers a comprehensive aviation curriculum for both undergraduate and graduate programs through their Department of Aviation Technologies. SIU is offering an online Bachelor of Science in Aviation Management (AVM) which builds on practical training in aviation maintenance. The curriculum includes extensive lectures in flight, avionics technology, air traffic control, aircraft operations support, military, and government agencies. Students are free to choose a minor in Air Traffic Control, Aircraft Product Support, and Airport Management and Planning. Approximately, students can complete the program in 2 years.
**********
Hampton University
Department of Aviation in the School of Engineering and Technology BS Online Degree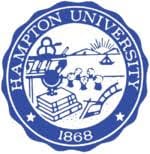 Hampton University offers an online Bachelor of Science Degree in Aviation Management (Airport Administration) through its Department of Aviation in the School of Engineering and Technology. Through the program, the university combines the foundational skills needed in aviation with liberal arts. A total of 122 credit hours needs to be completed. Graduates are highly encouraged to develop a strong sense of ethics and interpersonal skills, as well as effective problem-solving and decision-making competencies. Courses include Weather & Climate, Flight Safety, Airport Operations, Aviation History, Airport Planning, Introduction to Unmanned Aircraft Systems, and Homeland Security.
The online program follows a strict rule. During the first six semesters, students must complete a one-credit aviation seminar. In the final semesters, they must comply with the three-credit practicum requirement.
**********
North Carolina State University
BS in Aerospace Engineering Distance Learning Degree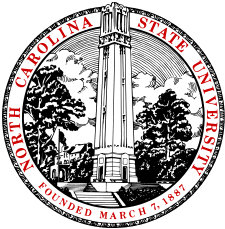 An institution that is mainly known for its agriculture and mechanic arts programs, North Carolina State University offers an online Bachelor of Science in Aerospace Engineering degree. The program trains students, especially in aircraft and space systems design, manufacturing, and analysis. As a degree specialization, Aerospace Engineering is the integration of science and engineering principles to the design development, and the application of aircraft systems. Students need to complete their coursework in aerodynamic design and systems performance, structures, and engineering dynamics.
Students need to complete a total of 127 credit hours to graduate. The program is a 5-year degree under the university's accelerated tracks. Areas of study include Aerodynamic vehicle design, Aerodynamic vehicle performance, Aerodynamic structures, Air-breathing propulsion, and Compressible aerodynamics, among others.
**********
Vaughn College of Aeronautics and Technology
Online Bachelor's Degrees in Aeronautical Sciences (BS), Aircraft Operations (BS), Aviation Maintenance (BS), and Aviation Maintenance Management (BS)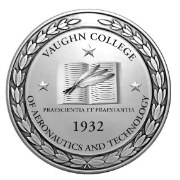 Vaughn College of Aeronautics and Technology offers a wide range of online degree programs under their Aviation department. Students can choose to obtain bachelor's degrees in Aeronautical Sciences (BS), Aircraft Operations (BS), Aviation Maintenance (BS), and Aviation Maintenance Management (BS), each of which is taught based on the most current industry standards. The program is regionally accredited by the Middle States Commission on Higher Education and the FAA.
The online college provides high-quality aviation education to future pilots and aviation and aircraft operations managers. Students are required to complete extensive online coursework comprising of up to 63 lecture and laboratory credits. Vaughn College's Bachelor of Science in Aviation Maintenance is a 124-credit hours degree that can be completed in less than four years.
**********
Everglades University
Online BS Degree Major in Aviation/Aerospace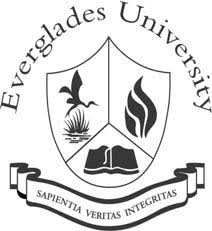 The online Bachelor of Science degree major in Aviation/Aerospace from Everglades University combines communication, analytical and technical skills related to aviation and aerospace. Various concentrations are offered through the program including aviation safety, flight operation, management, aviation maintenance management, aviation operations management, or security. Students may opt to customize their study load as long as they complete the 123-credit hours required in the program, which full-time students can complete in three and a half years. Graduates gain the needed competencies in aviation operations, regulations, laws, and principles.
**********
LeTourneau University
Online BS in Aviation Studies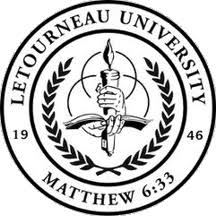 LeTourneau University (LETU) is one of the leading institutions in aviation education. For the past five years, LETU has been awarded the Loening Trophy and the American Airlines Safety Award. LETU offers online aviation degree programs of various specializations, including an online Bachelor of Science in Aviation Studies. The program requires 122 credit hours, which includes 33 hours of major courses, 27 hours of elective courses, and 12 hours of Theology and vocation courses—all in line with the Christian worldview that the university upholds. Students in the program are required to maintain a 2.0 GPA.
LETUs online Aviation Studies program engages students in Aviation Management, Aviation Safety Factors, Financial Analysis for Managers, and Business Ethics. Graduates pursue careers in airport management, maintenance, and aviation operations. Each online course can be completed in three to seven weeks. Students are encouraged to take one course at a time to maximize learning.
Eastern New Mexico University 
BS in Aviation Science or BAAS in Aviation Science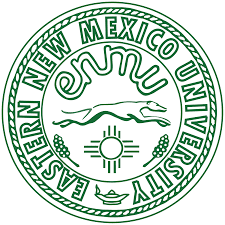 Eastern New Mexico University offers two degree programs that are completely online. You can choose from a Bachelor of Science in Aviation or a Bachelor of Applied Arts and Science degree in Aviation Science. At ENMU, you can expect a quality educational program combined with the most innovative technology available with an emphasis on experiential learning and exceptional faculty.
The aviation degree programs at ENMU are offered in several formats, such as live and recorded lectures, online coursework, and real-time participation with professors. Career opportunities include ground operations and service, maintenance, or manufacturing. Some course offerings may include Introduction to Aviation, Aviation Law, Airport Operations, and FAA Regulations, and much more.
**********
Florida Institute of Technology
Online BA in Aviation Management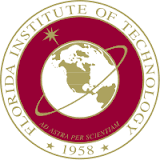 Florida Institute of Technology offers a Bachelor of Arts in Aviation Management program that is fully online. The institute is one of the country's six FAA's designated learning partners in aviation and aerospace education. Graduates can pursue careers in airport security, airport management, and freight and cargo. The curriculum follows an eight-week format where students complete the program in an average of four years.
**********
Liberty University
Online BS in Aviation
Liberty University (LU) is a leading provider of online education, and among the wide range of online bachelor's programs it offers is the Bachelor of Science in Aviation. Unlike other online aviation programs, LU's BS in Aviation is focused on the practical and foundational decision-making skills. It is an excellent choice for students aiming to become a commercial, military, or a missionary pilot.
As the largest flight school in the state of Virginia, LU assures superior aviation education and training. Degree holders become proficient pilots in an average of three years and a half after completing the 120-credit-hour requirement.
**********
Embry-Riddle Aeronautical University
Online BS in Aeronautics (BSA) Degree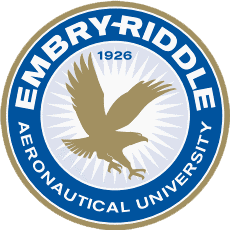 Embry-Riddle Aeronautical University's (ERAU) online Bachelor of Science in Aeronautics (BSA) degree is designed for students who are pursuing a career in aviation-related positions. The program accepts military members and students with acquired experience through the advanced standing prior-learning credit. Students may complete the program in three years after completion of the required 120 credit hours. There are over 500 aviation courses to choose from, and students may customize their study plan. The topics covered in the curriculum are general aeronautics and applications, general aeronautical science, airframe systems and applications, aircraft electrical systems theory, private pilot operations, and airman knowledge test preparation.
**********
Lynn University
Online BS in Aviation Management Degree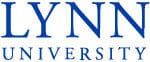 Lynn University's Burton D. Morgan College of Aeronautics has a stringent application process and only admits 75 aviation students at a time, therefore, producing world-class, quality, aeronautics graduates. It boasts "unrivaled personal attention and internship opportunities" for every student admitted to its programs. Under its undergraduate aeronautics program, Lynn offers an online Bachelors of Science in Aviation Management degree. Students in the program will learn the core business structure of the aviation industry and exposed to aircrew training, ground personnel and industry management, and simulations and cockpit training. Students need to complete 120 credit hours.
---
Texas A&M University-Central Texas
Online BS in Aviation Science-Aviation Management
Online BS in Aviation Science-Professional Pilot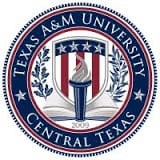 The Aviation Science department of the Texas A&M University-Central Texas (TAMUCT) offers fully online aviation programs with an extensive curriculum. TAMUCT offers a Bachelor of Science in Aviation Science-Aviation Management and Bachelor of Science in Aviation Science-Professional Pilot. The degree programs teach conceptual foundations in both aviation science and management. By providing a comprehensive background in aviation studies, TAMUCT prepares students for the demands of airport management and equips them with skills for a professional pilot career.
**********
Utah Valley University
School of Aviation Sciences
The School of Aviation Sciences of the Utah Valley University (UVU) offers two online aviation programs. UVU's aviation programs are designed to provide students with the opportunity to earn a competitive advantage in the field of aviation. University students can opt to take Bachelor of Science, Professional Pilot, and Bachelor of Science, Aviation Management online,
The Professional Pilot degree trains students to become private or corporate airline operators. Most graduates of the program find employment in U.S. and International airlines, as well as cargo carriers and corporate flight departments. The BS in Aviation Management degree produces graduates with complex industry knowledge, integrated with general management skills.
**********
Hallmark University
Online BS in Aviation Science Program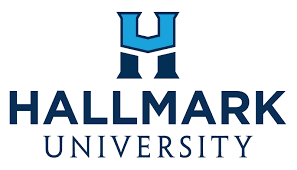 Hallmark University offers an online Bachelors of Science in Aviation Science program in its online learning environment. Full-time students complete the degree in about two years. Students have access to coursework 24/7 via the university's online platform. The program is tailored for students planning to pursue career opportunities in managing airports, airlines, and other aviation-related operations. The university's College of Aeronautics program is rated No. 1 in all of Texas and consistently makes it to the Top 10 for its impressive FAA examination passing rate.
**********
Western Michigan University
Online BS in Aviation Management and Operations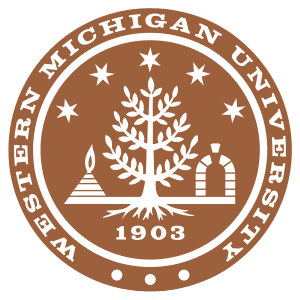 The College of Aviation of Western Michigan University (WMU) is one of the country's largest aviation programs. WMU's Bachelor of Science in Aviation Management and Operations online students receive the most advanced and world-class training in aviation, covering airport, operation, and safety management, aviation insurance, aircraft sales, and aviation marketing. The online program covers aviation-specific courses.
---
**********
FREQUENTLY ASKED QUESTIONS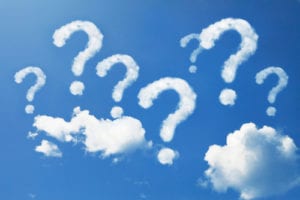 What is the job outlook for holders of a Bachelor's degree in Aviation?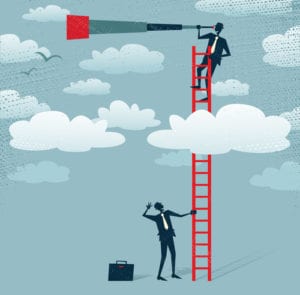 The overall job outlook for Aviation graduates is projected to increase by 4% from 2016 to 2026. A degree in aviation gives graduates the opportunity to advance in career prospects. It will increase the degree holder's lifetime earnings. Employment in the airline industry as pilots, flight engineers, and aviation managers will also increase by 4% from 2016 to 2026.
How important is accreditation for a bachelor's degree in Aviation program?

Accreditation is an official review of various educational institutions that is handled by the regional, national, or field-specific accreditation agencies. It is a seal of assurance that the school's curriculum and overall program complies with the rigorous quality standards. Aviation programs receive field-specific accreditation from the Aviation Accreditation Board International (AABI). This standard of approval is a prestigious accreditation. It implies that the online program meets the stringent industry standards for the Aviation degree curriculum.
How long does it take students to complete their online bachelor's in Aviation or Aeronautics?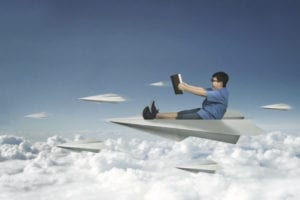 Most Aviation science programs, both online and traditional programs, are completed in an average of three to four years. The majority of the programs require 120 credit hours, with a varying number of core classes, major electives, and general courses. Aviation Science programs welcome transfer credits from military or FAA experience which shortens the student's completion time. Generally, the length of the degree depends on the program's structure that differs from one institution to another. For professional pilot programs, students are required to clock in flight time requirements and pass the pilot licensing exam given by the FAA.