An online Bachelor's in Aviation degree involves a multidisciplinary and complex field of study that leads to multiple career opportunities.
Online Bachelor's in Aviation degree programs, offered by some schools throughout the country, educate students on air traffic control, aeronautic engineering, aviation management, airport management, professional pilot studies, aeronautics, and technology systems.
Featured Schools
Featured Programs
Aviation majors can also join the military as operators of unmanned aircraft or drone systems. Aeronautics concentration programs leading to an airline or commercial pilot's career must be approved by the Federal Aviation Administration (FAA).

Several online Aviation schools offer an emerging specialization involving the design, building, and testing of Unmanned Aerial Systems (UAS). It is a field of aviation technology that is strictly regulated by the FAA. Importantly, online Bachelor's degree in Aviation students are taught the fundamental and technical U.S. and international laws governing aviation.
The Bachelor's of Aviation degree program is a comprehensive and specialized program designed for individuals who are passionate about the field of aviation. This degree offers students a unique opportunity to gain in-depth knowledge and practical skills in aircraft operations, safety, management, and other critical aspects of the aviation industry.
With the rapid growth and opportunities in the aviation sector, this program equips students with the necessary tools to excel in various roles within the industry, making it an exciting and promising career choice. Through a combination of theoretical classroom learning and hands-on training, students will develop a strong understanding of the complexities of the aviation industry and be well-equipped for a successful career in this dynamic field.
Page Jumps!
METHODOLOGY
At Online-Bachelor-Degrees.com, we highlight the Best Online Bachelor's in Aviation Degree Programs. These carefully selected undergraduate programs cover the foundational concepts in airport operations, such as aviation safety and security, the laws covering aviation, air traffic control and systems, and aircraft design. Also, we feature the quality of training and education that these online schools offer.
Listed in random order, we help you make an informed decision by acquainting yourself with the online academic institutions on our list that offer a Bachelor's in Aviation degree. As a future player in the field of aviation and aeronautics, we urge you to choose the program that is suitable for your career goals based on the following components:
Prepares students for a wide variety of careers in the field of Aviation, as well as, future growth in the industry,
Coursework designed to teach the foundations and principles of Aviation and Aerospace,
Promotes public safety within the field of Aviation,
Online or Hybrid course formats; requiring some on-campus attendance,
Appropriately Accredited according to Federal Aviation Administration regulations,
Allows experienced military and veteran flight students the opportunity to ease into an Aviation degree program to secure management positions in the industry,
Faculty members experienced in the field of Aviation,
Includes aviation programs with options in Concentrations, such as Aviation Maintenance, Air Traffic Control or Dispatch Operations, to name a few; designed to complement your major in Aviation or Aerospace,
Positive satisfaction reports from notable resources, such as online academic journals and student reviews.
Would you like to learn more? Check out our Methodology page!
---
BEST ONLINE SCHOOLS FOR BACHELOR'S IN AVIATION DEGREE PROGRAMS
Southern Illinois University-Carbondale

Campus Location: Carbondale, Illinois
Online BS in Aviation Management
The Southern Illinois University-Carbondale (SIU) Aviation offers a comprehensive aviation curriculum for both undergraduate and graduate programs through its Department of Aviation Technologies. SIU is offering an online Bachelor of Science in Aviation Management (AVM) which builds on practical training in aviation maintenance.
The curriculum includes extensive lectures on:
flight,
avionics technology,
air traffic control,
aircraft operations support,
military,
and government agencies.
Students are free to choose a minor in Air Traffic Control, Aircraft Product Support, and Airport Management and Planning. Students can complete the program in two years but must possess at least 60 credits of previous college work and appropriate technical background. Otherwise, the expected time of completion is four years. The 120-credit program consists of 39 hours of core curriculum courses, 42 hours of major coursework, and 39 hours of career electives.
Applicants must first apply to SIU Carbondale before being considered through a secondary review for admission into the Aviation Department. Both in-state and out-of-state students pay the same tuition rate, and there are numerous financial aid options. SIU also complies with the Guaranteed Tuition Stabilization Plan where eligible students enjoy a consistent tuition rate for the entirety of their four-year stay.
The AABI-accredited program has a high graduation rate ranging between 40% and 57%, and 100% of its graduates are gainfully employed. Their employers include the US military, aviation schools, and airlines like Saudi Arabian Airlines and Delta. The goal of SIU's Aviation Flight Program is to prepare professional pilots for today's and tomorrow's aviation industry challenges through comprehensive flight training.
Did You Know?
The Student Center is a one-stop-shop for entertainment, recreation, and rest for students.
The university developed the courses based on FAA requirements and with input from industry representatives and alumni.
SIUC Aviation offers degrees in collaboration with numerous organizations across the country.
---
North Carolina State University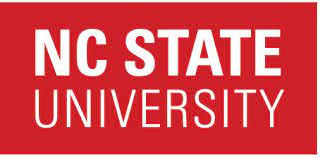 Campus Location: Raleigh, North Carolina
Online BS in Aerospace Engineering
An institution that is mainly known for its agriculture and mechanical arts programs, North Carolina State University offers an online Bachelor of Science in Aerospace Engineering degree. The program trains students, especially in aircraft and space systems design, manufacturing, and analysis.
As a degree specialization, Aerospace Engineering is the integration of science and engineering principles into the design development and the application of aircraft systems. Students need to complete their coursework in aerodynamic design and systems performance, structures, and engineering dynamics.
Students need to complete a total of 127 credit hours to graduate. Areas of study include:
Aerodynamic vehicle design,
Aerodynamic vehicle performance,
Aerodynamic structures,
Air-breathing propulsion,
and Compressible aerodynamics, among others.
NC State offers two accelerated tracks, too. First, the five-year BS-to-MS degree program allows the "double counting" of graduate-level courses for both degrees. Between nine and 12 semester hours can be counted for this purpose.
Second, the BS-to-PhD pathway is designed for high-performing students with at least a 3.5 GPA. Qualified students must pass the Ph.D. qualifying exam before being admitted into the 72-hour program. All students must comply with the two-semester capstone senior design project in either aircraft or spacecraft design.
Upon graduation, Aerospace Engineering program alumni will be able to solve engineering challenges facing our society. They can use this education degree to land a job in productive careers in the engineering industry, or they can proceed to higher studies in fields such as business, law, or medicine.
Did You Know?
NC State allows its students to make graffiti but only at the Free Expression Tunnel. Students may also participate in the Shack-A-Thon, a fundraiser for Habitat for Humanity, and a competition for the most creative structure. All that work deserves the best ice cream this side of North Carolina and The Creamery has it!
You can gain experience by studying abroad and participating in international engineering programs to gain a global perspective and understanding.
You can participate in their Engineering Career Fair so you can discover job opportunities and find your future employer.
---
Vaughn College of Aeronautics and Technology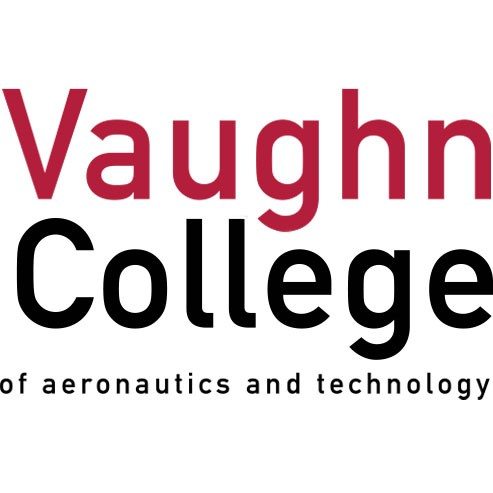 Campus Location: East Elmhurst, New York
Online Bachelor in Science Degrees in Aeronautical Sciences, Aircraft Operations, Aviation Maintenance, and Aviation Maintenance Management
Vaughn College of Aeronautics and Technology offers a wide range of online degree programs under their Aviation department. Students can choose to obtain bachelor's degrees in:
Aeronautical Sciences (BS),
Aircraft Operations (BS),
Aviation Maintenance (BS),
and Aviation Maintenance Management (BS).
Each degree is taught based on the most current industry standards. The program is regionally accredited by the Middle States Commission on Higher Education and the FAA. The online Bachelor of Science in Aeronautical Sciences allows you to explore aviation career opportunities while getting qualified for flight qualifications too. With this course, you'll have a strong education in flight, air traffic control, flight dispatch, and airfield operations.
The online college provides high-quality aviation education to future pilots and aviation and aircraft operations managers. Students are required to complete extensive online coursework comprising up to 63 lecture and laboratory credits.
Every degree program has its specific requirements including a number of credit hours, sequence of study, and internships. The Aeronautical Sciences program requires 124 credits upon completion and includes classes in advanced aircraft systems, air traffic control, and aviation safety as well as an aeronautics and simulator lab.
This AABI-accredited degree program allows you to acquire two or more certificates in Federal Aviation Administration. You can be certified as a flight dispatcher, or an instructor for pilots.
As a graduate of the aeronautical sciences degree program, you can pursue careers in the fields of aviation, management, and technology. A bachelor's degree in aeronautical sciences will train you in skills relevant to a wide range of careers. As a graduate, you will have the technical knowledge necessary to pursue a career as a commercial pilot, and you will also have the opportunity to complete the FAA CTI program or flight dispatch certification.
Did You Know?
Vaughn is considered among the country's best aviation, engineering and technology institutions in the country, as well as among the best regional institutions in the North. The New York Times considers it #1 in upward mobility, too.
---
LeTourneau University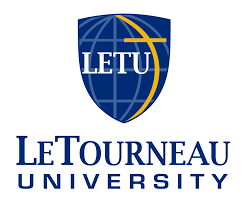 Campus Location: Longview, Texas
Online BS in Aviation Studies
LeTourneau University (LETU) is one of the leading institutions in aviation education. For the past five years, LETU has been awarded the Loening Trophy and the American Airlines Safety Award. LETU offers online aviation degree programs of various specializations, including an online Bachelor of Science in Aviation Studies.
The program requires 122 credit hours, which includes 33 hours of Aviation Management core courses, 32 hours of General Education courses, 27 hours of elective courses, and 12 hours of Theology and vocation courses—all in line with the Christian worldview that the university upholds. Students in the program are required to maintain a 2.0 GPA.
LETU's online Aviation Studies program engages students in:
Aviation Management,
Aviation Safety Factors,
Financial Analysis for Managers,
and Business Ethics.
Graduates pursue careers in airport management, maintenance, and aviation operations. Each online course can be completed in three to seven weeks, and all courses are available year-round so students enjoy the flexibility. Students are encouraged to take one course at a time to maximize learning.
Students with military experience including veterans and active-duty military personnel are eligible for work experience undergraduate-level credits. Their work experience will also be valued in the online classroom. Transfer students may also benefit from this program, as the university provides a way to convert previous education or aviation experience into college credits.
Did You Know?
Unmarried students under 22 years old who live independently from their parents or relatives must live in on-campus accommodations including residence halls and apartments. Students who choose not to do so must obtain a special waiver for off-campus housing.
Through the BS in Aviation Studies, military students and veterans can turn their experience into an educational achievement and earn a management-focused aviation degree that is sure to stand out among other aviation industry leaders.
https://www.youtube.com/watch?v=b9N3VIpInpo
---
Eastern New Mexico University
Campus Location: Portales, New Mexico
Online BS in Aviation Science or BAAS in Aviation Science
Eastern New Mexico University offers two degree programs that are completely online. You can choose from a Bachelor of Science in Aviation or a Bachelor of Applied Arts and Science in Aviation Science. No matter your choice, you can expect a quality educational program combined with the most innovative technology available with an emphasis on experiential learning and exceptional faculty.
ENMU's Bachelor of Science in Aviation Science is designed for students who wish to study aviation as part of a liberal arts program. Students can earn this degree in two ways: online or combining online and in-person classes. In addition to providing a broad understanding of aviation, earning a bachelor's degree in aviation science will help you pursue a wide range of careers in aviation management and the military.
You can also proceed to more studies in addition to your current bachelor's degree so you can acquire careers in being a pilot, air traffic controller, or airport management professional.
Meanwhile, you can enroll in a Bachelor of Applied Arts and Science in Aviation Science if you already have experience in aviation or if you've already taken up at least 30 semester hours of aviation-related courses from other universities and schools. This is also a program intended for students already holding an Airframe and Powerplant license.
You can pursue a wide range of employment opportunities in aviation science with a BAAS degree, including fields related to:
maintenance,
ground operations,
safety,
manufacturing,
and scheduling.
The aviation degree programs at ENMU are offered in several formats, such as live and recorded lectures, online coursework, and real-time participation with professors. ENMU uses the Canvas platform for its online courses.
Non-traditional students with extensive work experience in the aviation industry, who possess an Airframe and Powerplant (A&P) license or have at least 30 semester hours of relevant college credits are the perfect fit. Individuals with extensive work experience in an aeronautical technical field or with extensive military training are also welcome to apply. The online program of study means being able to balance full-time professional responsibilities with studies.
All students are encouraged to become members of ENMU's aviation interest organizations, such as Alpha Eta Rho (AHP) and the Professional Aircraft Mechanics Association (PAMA). Membership means expanding your professional network for career advancement purposes, among other benefits.
Did You Know?
Students, faculty, and staff wear green clothes on Fridays as a demonstration of their Greyhound Pride. Games are also opportunities for displays of Greyhound Pride through ENMU hand signs and fight songs!
Eastern New Mexico University is the largest regional comprehensive university based in New Mexico.
---
Florida Institute of Technology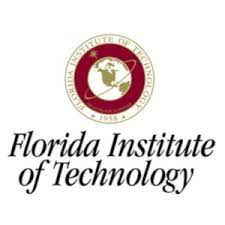 Campus Location: Melbourne, Florida
Online BA in Aviation Management
Florida Institute of Technology offers a Bachelor of Arts in Aviation Management program that is fully online. The institute is one of the country's six FAA's designated learning partners in aviation and aerospace education. Graduates can pursue careers in airport security, airport management, and freight and cargo. The curriculum follows an eight-week format where students complete the program in an average of four years.
Students can also be granted college credits for their professional experiences as a private or commercial pilot; general, airframe or powerplant mechanic; or aircraft dispatcher. Florida Tech conducts an exam where students must achieve a minimum score of 70 to get the credits.
The program of study is a combination of aviation practices and business principles that prepare students for a wide range of careers. Some of the careers you can pursue include:
airline manager,
airport security manager,
director of aviation,
or freight and cargo management.
There's an emphasis on air transportation development and management including the creation of airline and airport business plans. This degree can help you establish a career combining aviation and business principles if you are interested in aviation or aeronautics, or are already working in the field.
Florida Tech is popular among active military personnel, veterans, public safety professionals, and law enforcement officers for its online programs and affordable tuition.
Did You Know?
Students look forward to the midnight breakfast served at the Panther Dining during finals week. The all-you-can-eat breakfast buffet is open to all students for free, with or without a meal plan. Thursdays throughout the year mean enjoying the buffalo chicken wrap at The SUB.
U.S. Bureau of Labor Statistics data shows that people who have earned bachelor's degrees earn more and are less likely to be unemployed than those with only high school diplomas.
---
THE 19 BEST ONLINE SCHOOLS FOR BACHELOR IN FIRE SCIENCE DEGREE PROGRAMS
---
Liberty University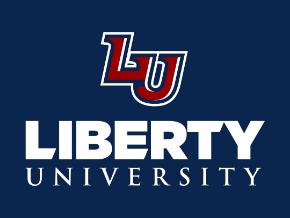 Campus Location: Lynchburg, Virginia
Online BS in Aviation
Liberty University (LU) is a leading provider of online education, and among the wide range of online bachelor's programs it offers is the Bachelor of Science in Aviation. Unlike other online aviation programs, LU's BS in Aviation is focused on practical and foundational decision-making skills. The skill sets learned range from:
fundamentals of aeronautics and airplane aerodynamics,
aviation safety,
GPS navigation,
and instrument panel controls.
These technical skills are complemented by a range of soft skills including:
professionalism,
communication skills,
and leadership skills.
As such, it's an excellent choice for students aiming to become commercial, military, or missionary pilots.
Liberty also provides its students with the opportunity for productive participation in the Restricted Airline Transport Pilot (R-ATP) Program. This means being able to assume co-pilot responsibilities after completion.
As the largest flight school in the state of Virginia, LU assures superior aviation education and training. LU is also recognized as offering among the country's best aviation programs, and its Loening Trophy is proof of it. While pursuing your degree in aviation online at Liberty University, you will study under professors who are experts in the field and possess superior knowledge and experience.
Candidates must either earn their pilot's license in one of the university's flight training affiliates or already possess a pilot's license. Liberty grants college credits for aviation-related certifications and licenses via its Experience Plus Program.
Degree holders become proficient pilots in three and a half years on average after completing the 120-credit-hour requirement. But it can be shortened through the transfer of credits mentioned above; the limit is 75% of the total credits required for graduation.
Courses are offered in an eight-week format. Students can choose from eight start dates throughout the academic year, too, while the online format means there are no set log-in times for classes.
Did You Know?
Graduating students can personalize their graduation caps with as much creativity as they can muster!
The Experience Plus program allows you to earn college credit for your credentials.
Liberty's Flight Training Academies are conveniently located around the U.S., so you don't have to travel to their Virginia campus to complete the flight hours for a pilot's license.
---
Everglades University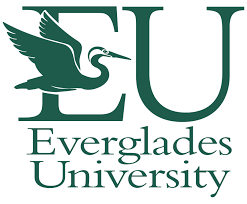 Campus Location: Fort Lauderdale, Florida
Online BS Degree Major in Aviation/Aerospace
The online Bachelor of Science degree major in Aviation/Aerospace from Everglades University combines communication, analytical and technical skills related to aviation and aerospace. Various concentrations are offered through the program including:
aviation safety,
flight operation,
management,
aviation maintenance management,
aviation operations management,
or security.
This program lasts for a total of 41 months. In addition to a solid general education, this program is flexible enough to offer a wide range of aviation-related courses and a strong selection of management classes.
Students choose their concentration based on their specific area of interest while also enhancing the depth and breadth of their knowledge. Every concentration increases the students' knowledge of specific laws, rules, and regulations in the specific area of study. Regardless of concentration, students are encouraged to develop their communication, critical and analytical thinking, and problem-solving skills.
Graduating from this program will prepare students for entry into and advancement within the diverse field of aviation based on their preferences and industry needs. Upon graduation, graduates will be prepared to compete in an aviation industry that is diverse and dynamic.
Students may opt to customize their study load as long as they complete the 123-credit hours required in the program, which full-time students can complete in three and a half years. Transfer of undergraduate-level credits can shorten the time spent in the program. Students get a well-rounded education with interdisciplinary studies, general education courses, and electives combined with upper- and lower-division coursework.
Did You Know?
Everglades Colleges offers a BS in Alternative Medicine degree program, among the first in the country when it was launched in the Fall 2020 term.
It is a Florida college through and through that makes Everglades University the best college in Miami. Everglades College began as American Flyers College in Pompano Air Park, Florida before renaming itself and relocating to Fort Lauderdale in 1998.
---
Embry-Riddle Aeronautical University

Campus Location: Prescott, Arizona
Online BS in Aeronautics
Embry-Riddle Aeronautical University's (ERAU) online Bachelor of Science in Aeronautics (BSA) degree is designed for students who are pursuing a career in aviation-related positions. The program accepts military members and students with acquired experience through the advanced standing prior-learning credit.
Students may complete the program in three years after completion of the required 120 credit hours. There are over 500 aviation courses to choose from, and students may customize their study plans. The topics covered in the curriculum are:
general aeronautics and applications,
general aeronautical science,
airframe systems and applications,
aircraft electrical systems theory,
private pilot operations,
and airman knowledge test preparation.
ERAU students have a training advantage because of the wide range of internship opportunities and co-op education available to them. The airline, air transportation, and other aviation companies have strong partnerships with ERAU for this purpose.
Students can also customize their degree by choosing a minor specialty. The choices include aviation maintenance, unmanned aircraft system, and air traffic control. ERAU also offers an accelerated BS-to-MS program where students earn both degrees in five years.
The cost of attendance is worth it, too, because 95% of Liberty Worldwide alumni are gainfully employed within one year after graduation.
The Aviation Accreditation Board International (AABI) accredits this program, which requires a thorough review of the curriculum to ensure adherence to the highest standards of performance, quality, and integrity. This has resulted in producing alumni and graduates that have made significant contributions to the aviation and aerospace industries as aviation experts and specialists, general officers, astronauts, and CEOs.
Did You Know?
ERAU's location a mile high in central Arizona's Bradshaw Mountains means students enjoy the spectacular landscapes and excellent flying conditions. Prescott is also just a hop-and-skip away so city entertainment is accessible.
According to US News & World Report, Embry-Riddle has been the No. 1 provider of online undergraduate programs for veterans and bachelor's degrees online in 2021.
---
Lynn University

Campus Location: Boca Raton, Florida
Online BS in Aviation Management Degree
Lynn University's Burton D. Morgan College of Aeronautics has a stringent application process and only admits 75 aviation students at a time, therefore, producing world-class, quality, aeronautics graduates. It boasts "unrivaled personal attention and internship opportunities" for every student admitted to its programs. Under its undergraduate aeronautics program, Lynn offers an online Bachelor's of Science in Aviation Management degree.
Students in the program will learn the core business structure of the aviation industry and be exposed to aircrew training, ground personnel and industry management, and simulations and cockpit training. The aviation management program at Lynn University provides a solid foundation in both business and aviation.
Students need to complete 120 credit hours with a four-year average completion time. While the coursework can be completed 100% online, students have the option to take on-site flight training sessions. Lynn has a fleet of top-of-the-line DA-42 TwinStar and Cessna 172 at its Boca Raton Airport facility.
The program has three start dates every year, thus, students can enroll at their convenient time. Lynn is an Apple Distinguished School, meaning students benefit from its latest learning technologies and innovative approaches. Students can qualify for the rATP at 1,250 hours upon graduation and use their electives in securing their ratings and licenses, too.
From the history of aviation to the basics of air traffic, plus management and operations, you'll learn it all in this program. At Lynn, you decide what electives to take for your bachelor's degree in aviation management. The licensing and ratings required for becoming a professional pilot are earned by pursuing flight training.
Candidates must submit a completed application, official transcripts, and personal statement to be considered for admission.
Did You Know?
In 2002, Ernest Ranspach designed the Lynn University mace, a three-foot-tall wooden scepter with the university's seal at the top. Then-University President received it as part of a tribute to his 30 years of service and leadership.
Learn from an Apple-recognized university that is known for its ongoing innovations in teaching, learning, and school environments.
---
Texas A&M University-Central Texas

Campus Location: Killeen, Texas
Online BS in Aviation Science with Concentrations in Aviation Management or in Professional Pilot
The Aviation Science department of the Texas A&M University-Central Texas (TAMUCT) offers fully online aviation programs with an extensive curriculum. TAMUCT offers a Bachelor of Science in Aviation Science – Aviation Management and a Bachelor of Science in Aviation Science – Professional Pilot. Both degree programs teach conceptual foundations in both aviation science and management.
By providing a comprehensive background in aviation studies, TAMUCT prepares students for the demands of airport management and equips them with skills for a professional pilot career.
The BS in Aviation Management program consists of 120 credit hours designed for completion in four years without prior college-level credits. The comprehensive coursework prepares students for management positions in airports, airlines, and other companies in the aviation industry. The courses include:
airport safety,
business management and marketing,
and crisis communications
as well as pilot background instruction.
A concentration in Aviation Maintenance may also be completed as part of the BS in Aviation Science: Aviation Management degree. As an aircraft maintainer, you will develop leadership and maintenance management skills to expand your career opportunities.
The BS in Professional Pilot also consists of 120 credit hours that can be completed 100% online. Students must complete junior-level and senior-level courses including the FSS Commercial Flight Certificate and the FAA Instrument Rating coursework. A wide range of employers is highly attracted to the program's 36 hours of courses at the junior and senior levels. With real-world experience and exciting class projects, Aviation Management students develop leadership skills and professional experience.
The comprehensive curriculum covers both principles and practices of aviation science and management. Students learn the practical skill sets vital to obtaining their advanced aeronautical ratings suitable for both military and civilian careers.
TAMUCT accepts a wide range of credits from management, aviation, aircraft maintenance, and flight training coursework. FAA licensure including airframe, powerplant, and pilot ratings are also accepted in its experiential transfer credit program. There's a 42-credit hour (lower-level only) limit for the transfer of credits.
Did You Know?
The Corps of Cadets isn't just the oldest on-campus student organization but it's also the largest uniformed body of students in the country – with the exception of the US service academies. Members, however, don't have a military obligation.
Their four-year degree program is significantly more affordable than those offered by other nationally recognized providers.
---
Utah Valley University

Campus Location: Orem, Utah
Online BS in Professional Pilot and BS in Aviation Management
The School of Aviation Sciences of the Utah Valley University (UVU) offers two online aviation programs. UVU's aviation programs are designed to provide students with the opportunity to earn a competitive advantage in the field of aviation. University students can opt to take Bachelor of Science Professional Pilot and Bachelor of Science in Aviation Management online.
The Professional Pilot degree trains students to become private or corporate airline operators. Most graduates of the program find employment in U.S. and international airlines, as well as cargo carriers and corporate flight departments. Students undergo FAA flight training and, thus, possess a Commercial Pilot Certificate upon graduation. Additional certifications can be earned as electives through the Multi-Engine Instructor coursework.
Students can choose between UVU's facility at Provo or at any accredited flight school near them for their flight training. UVU's FAA-accredited Part 141 training facility is the best place to earn your 1,000-hour total flight time necessary for airline employment. UVU graduates work for both domestic and international airlines, cargo carriers, corporate flight departments, and many other employers.
Credits may be approved for prior work experience in the aviation industry, FAA pilot certificates and ratings, and previous college courses. Minimum admission requirements include:
2.5 overall GPA
Second-class FAA medical certificate.
The BS in Aviation Management degree produces graduates with complex industry knowledge integrated with general management skills. Whether you already know what path you want to follow or are still exploring the possibilities, the Bachelor of Science in Aviation Management program was designed to introduce students to the seemingly limitless career possibilities in the aerospace industry.
As a foundation, it can provide important knowledge, practical experiences, internships, certifications, and guidance concerning any additional training or experience that may be needed to pursue a career. Students will undergo formal assessment through a comprehensive exam for these skills, too. Technical and transferable skills are both emphasized and assessed through exams, classroom participation, and simulations.
Minimum admission requirements include a 2.5 overall GPA and completion of 25 aviation credits and either English 1010 or English 1005 with a C+ or better grade. Once accepted, online students have a wide range of student support services designed for their academic and career success.
These include academic advising and tutoring, library and Canvas support, and financial aid services. Upon graduation from this program, you can grab job opportunities in fields such as government, safety, airline, airport, consulting, and manufacturing.
Did You Know?
The Fulton Library is the most eco-friendly state-owned building in The Beehive State! It has even won awards for its energy-efficient designs from the Intermountain Construction magazine, among other accolades.
---
Hallmark University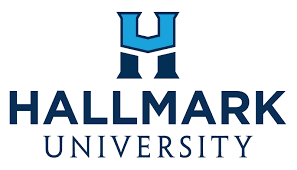 Campus Location: San Antonio, Texas
Online BS in Aviation Maintenance Management
Hallmark University offers an online Bachelors of Science in Aviation Maintenance Management program in its online learning environment. Students have access to coursework 24/7 via the university's online platform. The program is tailored for students planning to pursue career opportunities in managing airports, airlines, and other aviation-related operations. The university's College of Aeronautics program is rated No. 1 in all of Texas and consistently makes it to the Top 10 for its impressive FAA examination passing rate.
This is a 60-credit hour degree completion program that requires candidates to present an FAA Airframe and Powerplant certification for admission purposes. The expected completion time is 21 months, possibly the shortest degree completion program in aviation. This means more savings on tuition and better opportunities for management positions.
This is a great program to explore if you want to enter other career fields such as an aviation support specialist, maintenance supervisor, aircraft maintenance analyst, aircraft records analyst, or aviation general manager.
Candidates must present minimum requirements including:
An associate degree from an accredited institution with at least a 2.50 GPA;
A current FAA-issued A&P certification;
Completion of at least 30 credit hours in composition, math, and humanities, as well as six credit hours in lower-division accounting; grades must be at least a "C"
Personal statement
Students are provided with industry-standard equipment, tools, and facilities to learn advanced aircraft mechanics and management skills. Hallmark itself offers an FAA-accredited aviation maintenance program that enables students to take the FAA-required licensure exam for aircraft technicians.
Their students work on real-life jet and turbine engines, airframes that have previously been in flight, as well as a variety of aeronautical equipment used in our industry today.
Did You Know?
Hallmark University limits its degree programs to four areas of study – aeronautics, information technology, healthcare, and business. The emphasis on quality over quantity is also driven by Hallmark's aim of catering to the needs of the San Antonio community.
The institution looks for industries that require experienced professionals in the San Antonio community. These are the industries we build our programs for. Finally, their mission is carried out at a high level of success by adapting to the constantly changing workforce climate.
---
Hampton University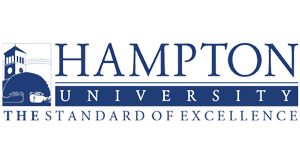 Campus Location: Hampton, Virginia
Online BS in Aviation Management – Airport Administration
Hampton University offers an online Bachelor of Science Degree in Aviation Management (Airport Administration) through its Department of Aviation in the School of Engineering and Technology. Through the program, the university combines the foundational skills needed in aviation with liberal arts. A total of 122 credit hours needs to be completed.
Graduates are highly encouraged to develop a strong sense of ethics and interpersonal skills, as well as effective problem-solving and decision-making competencies. Courses include:
Weather & Climate,
Flight Safety,
Airport Operations,
Aviation History,
Airport Planning,
Introduction to Unmanned Aircraft Systems,
and Homeland Security.
The online Bachelor of Science in Aviation Management – Airport Administration Concentration follows a strict rule. During the first six semesters, students must complete a one-credit aviation seminar. In the final semesters, they must comply with the three-credit practicum requirement.
The AABI-accredited program has many unique attributes including being the country's only program offered by an HBCU with an FAA-approved AT-CTI program. Students are guaranteed world-class education that will prepare them for meaningful aviation careers in the public and private sectors. Other guarantees are one-on-one instruction due to the small class sizes, expert aviation experts as teachers, and academic excellence.
Choosing the Aviation Management – Airport Administration major will prepare you for a career as a commercial carrier manager, air traffic controller, or airport manager, and many other aviation-related jobs. It also includes small business owners and entrepreneurs, as well as governmental positions and national security operations.
Majors in aviation management learn how to manage a smooth and safe operation of airports and airlines. Besides hiring employees and keeping up with government security regulations, they ensure passenger luggage gets to its designated location.
Applicants with at least 3.3 unweighted cumulative GPA or a top 10% class rank may or may not submit SAT/ACT scores. A minimum of one letter of recommendation is required for applicants who choose not to submit their SAT/ACT scores.
Did You Know?
Freshmen living in the dorms have to follow a curfew, and it isn't uncommon to see students running across the campus to get to their dorms.
Freshmen also have to wear beanie caps for at least two weeks at the start of classes, an informal form of initiation.
Ogden attire, or business casual or business dress, is a must, too, for certain events like Convocations.
---
Western Michigan University

Campus Location: Kalamazoo, Michigan
Online BS in Aviation Management and Operations
The College of Aviation of Western Michigan University (WMU) is one of the country's largest aviation programs. WMU's Bachelor of Science in Aviation Management and Operations online students receive the most advanced and world-class training in:
aviation,
covering airport,
operation and safety management,
aviation insurance,
aircraft sales,
and aviation marketing.
A strong force in aviation training, the college boasts 80 years of experience and a great reputation. The online bachelor's degree in aviation program covers aviation-specific courses including aviation safety, meteorology, and aircraft systems. Students must complete a senior capstone project that demonstrates their fundamental understanding of aviation management and operations.
At WMU, you can combine two of your favorite subjects – aviation and business. Your unquenchable thirst for gaining a deeper understanding of the intersections between business and aviation will lead you to participate in meaningful curriculum projects, culminating in a senior capstone project.
Through the use of state-of-the-art simulation software, you will be able to create a business plan for an airline using the skills and knowledge you gained at WMU. Students also choose from minors, namely Business Analytics, Aviation Supply Management, Leadership and Business Strategy, Economics and General Business.
The General Business minor is earned from Haworth College of Business with the completion of one additional course. All students in the program, however, can proceed to the MBA program since their coursework meets its prerequisites.
Students also complete an internship with aviation companies whose partnerships with the College of Aviation mean excellent opportunities for learning the ropes. Graduates can even be hired by the companies they interned for!
Also, you can find many diverse offerings of student organizations that are organized by both the College of Aviation and the Haworth College of Business.
Did You Know?
Students avoid stepping on the "W" outside the WMU Library lest they fall into back luck. But there's no luck involved in enjoying the Bronco Bash – just show up and enjoy the welcome-back-to-school festivities.
They use 50 kinds of aircraft in their fleet. As part of its continuous evaluation, WMU's College of Aviation makes changes, upgrades, and modifications as necessary to its fleet, ensuring that students can get the latest and greatest equipment available.
---
FREQUENTLY ASKED QUESTIONS
What is the job outlook for holders of a Bachelor's degree in Aviation?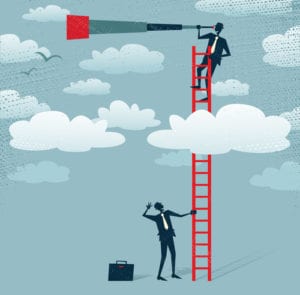 The overall job outlook for Aviation graduates is projected to increase by 13% from 2020 to 2030, according to the BLS. A degree in aviation gives graduates the opportunity to advance in career prospects. It will increase the degree holder's lifetime earnings.
Employment in the airline industry as pilots, flight engineers, and aviation managers will also increase by 14% from 2020 to 2030.
But these aren't the only career paths that a bachelor's degree in aviation will provide! Your unique career path will obviously be influenced by the specific degree earned and professional certifications. Keep in mind that a bachelor's degree is the first step in career advancement – master's and doctorate degrees are recommended, too.
Other career paths include:
Air traffic controllers enjoy a high median annual wage of $130,420 and perform important roles in keeping air passengers safe.
Aircraft and avionics equipment mechanics and technicians earn a respectable $66,440 – $67,840 per year medium wage, aside from the opportunity for career advancement to supervisory positions. FAA certification and specialized training including a bachelor's degree are a must.
Unmanned aircraft systems operators are in increasing demand in the civilian and military sectors due to their specialist skills.
Like any industry, the aviation industry has its share of ups and downs resulting in changes in employment outlook. The worldwide pandemic has adversely affected the airline industry, for example, and experts predict cyclical ups and downs in the long-term period.
Individuals who aspire to successful careers in the aviation industry must then have the flexibility, resilience, and resourcefulness to ride the ups and downs well.
How important is accreditation for a Bachelor's degree in Aviation program?

Accreditation is an official review of various educational institutions that are handled by regional, national, or field-specific accreditation agencies. It is a seal of assurance that the school's curriculum and overall program comply with the rigorous quality standards.
Aviation programs receive field-specific accreditation from the Aviation Accreditation Board International (AABI). This standard of approval is a prestigious accreditation. It implies that the online program meets the stringent industry standards for the aviation degree curriculum.
When looking at aviation programs, both regional and programmatic accreditations are crucial for many reasons. Not only are these accreditations a guarantee of compliance with higher education and aviation industry standards, but these are vital when transferring credits and finding employment. While national accreditation is acceptable, regional accreditation is more desirable for aviation schools.
How long does it take students to complete their online Bachelor's in Aviation or Aeronautics?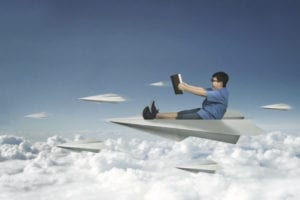 Most aviation science and aeronautics programs, both online and traditional programs, can be completed in three to four years, on average. Your actual time-to-completion will depend on several factors including:
Full-time or part-time enrollment. Most programs require the completion of 120 credit hours with full-time students registering between 12 and 15 credit hours per term. The 3-4 year average completion time is possible in this case. But for part-time students enrolled in less than 12 credits per term, tacking on one or two more years is realistic.
The number of transfer credits allowed. Degree completion programs – or AS-to-BS programs – accept prior college credits, usually courses that cover the general education curriculum. Credits from military training and experience, FAA licensure and ratings, and other work experiences will also be evaluated for transfer. Note that aviation programs usually have a limit on the number of credits that can be transferred. Regardless of the number, the credit transfer means less time spent in earning your degree and a lower cost of attendance.
Be sure to consider the internship period and your specific circumstances including your professional responsibilities when planning your aviation studies, too. Check out accelerated programs, too, which allow students to earn their bachelor's degree in less than four years.
What can be expected from an online Bachelor's program in Aviation and Aeronautics?
Keep in mind that aviation and aeronautics are specialized fields that demand a wide range of specific technical and transferable skills. Precision in measurements, working under pressure, and applying advanced physics and math concepts are among the must-have skills. Effective communication, critical thinking, and problem-solving skills combined with teamwork, initiative, and perseverance are also necessary.
The specific courses as well as their content and sequence vary between schools and their programs. But there are common aspects, too, including:
The minimum number of credits that must be earned is 120 credit hours. Some programs exceed it but only by a few credits, say, 122-123 credits. Students may also transfer credits from previous college coursework, experiential credits, and FAA ratings. A few programs allow up to 75% of the required number of credits to be transferred, such as Liberty University.
The coursework is typical of bachelor's degrees in any field. Students tackle general education, major or concentration courses, and electives.
Many online programs offer internship opportunities in the aviation industry, as well as career development services like job placement assistance. Capstone projects during the senior year are also fairly common.
Students may also choose from a range of concentrations that expand the depth and breadth of their knowledge about aviation and aeronautics. Examples include air traffic management, aviation maintenance management, and unmanned aircraft systems.
What's the best Aviation degree for me?
Think of these tips when deciding on the best aviation degree for your specific circumstances:
Consider your personal interests and career goals. You may want to fly the skies and, thus, the BS Professional Pilot is your best choice. But if you prefer to work on the ground, you may want to consider the BS in Aviation Management degree. Note that you can earn a pilot's license without a bachelor's degree, but a bachelor's degree can open opportunities for career advancement.
Factor in the cost of attendance over the average time-to-completion period. While the tuition and mandatory fees are crucial factors, these are just two of the costs attached to a bachelor's degree in aviation. Think of the technology costs, internship expenses, and flight training costs, too.
Look into the admission requirements, a program of study, and coursework as well as the learning outcomes. These will determine your suitability for the degree and its suitability to your specific needs and wants.

People enjoy mobility. Being mobile is comforting, and this opens every chance for spontaneity.  For adventure seekers, the prospect of a career in the aviation industry is a thrilling adventure in itself.
What are the differences between Aviation and Aeronautics Bachelor's degree programs?
Focus of Study: The main difference between Aviation and Aeronautics Bachelor's degree programs lies in their focus of study. Aviation programs tend to have a broader approach and cover all aspects related to the aviation industry, including operations, maintenance, management, and safety. On the other hand, Aeronautics programs have a more specific focus on the design, development, and construction of aircraft and spacecraft.
Curriculum: The curriculum of Aviation programs usually includes courses in air traffic control, airport operations, aviation law, aviation safety, and flight regulations. A degree in Aeronautics, on the other hand, will have a curriculum that includes courses in aerodynamics, materials science, propulsion systems, flight simulation, and structural analysis.
Career Options: As mentioned earlier, Aviation programs provide a broader education that prepares students for a variety of careers in the aviation industry. Graduates can find employment as pilots, air traffic controllers, airport managers, and aviation safety inspectors. Aeronautics programs, on the other hand, prepare students for more specialized roles such as aerospace engineers, aircraft technicians, aerospace consultants, and research scientists.
Hands-On Experience: Aviation programs often include practical training and flight simulations, allowing students to gain hands-on experience in various aviation tasks and procedures. Aeronautics programs may also offer hands-on experience, but it is usually focused on the design and construction of aircraft through projects and internships.
Program Length: The length of Aviation and Aeronautics programs may also differ. Aviation programs typically last four years, while Aeronautics programs can range from 3-5 years, depending on the specialization.
Admission Requirements: Admission requirements for these programs may also vary. Aviation programs may require students to have a certain number of flight hours or experience in the aviation industry. Aeronautics programs may require a strong background in math and science, particularly physics and calculus.
Degree Titles: Lastly, the degree titles of these programs may differ. Aviation programs may award a Bachelor of Science in Aviation, while Aeronautics programs may offer a Bachelor of Science in Aeronautics or Aerospace Engineering.
---
Would you like more information about lucrative career choices? Check these out:
---
Check this out: