Cybersecurity is a division of information technology that is dedicated to protecting computers, networks, programs, and data against various forms of cyber-attacks. As a continually growing and evolving field, it is a vital component of virtual protection.
An online cybersecurity degree program will combine computer science and forensics to protect valuable assets and essential data from cybercriminals for network security.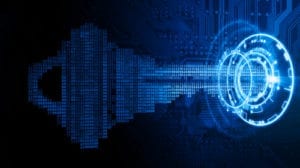 It's no secret how life is easier in the internet age, but this era has exposed sensitive information to threats of exploitation—no thanks to viruses, data hacking, breaches, and network security scandals that disrupt ordinary people's lives and cause nuisance and damage that could be irreparable. Private and government institutions are in even greater danger, as information stored in computer databases is not entirely secure.
Featured Programs
With proper education and training come ways to eliminate the threats and reduce their impact. On the bachelor's level, cybersecurity tackles the methods of attacks that get more and more sophisticated each day.
Graduates of online cybersecurity degree programs emerge as skilled cybersecurity professionals who ensure the safety of information assets from unauthorized or unintentional disclosure, modification, or loss. They are competent in detecting, preventing, and addressing all forms of attacks on information, information systems, and infrastructures.
Many schools offer cybersecurity degrees, and some can be completed entirely online. Studying for an online bachelor's degree in cybersecurity requires an analytical mind. Since it involves a lot of logic and math skills, having a strong background in mathematics will prepare would-be students for the challenges of the course.
Page Jumps!
Methodology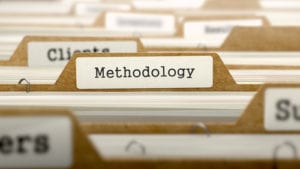 We've rounded up the Best Online Schools for Bachelor's in Cybersecurity, showcasing their programs from which many of today's information and data systems owe their security.
This list mentions the online universities, colleges, and academic institutions all over the United States that offer this undergraduate degree 100% online.
Designed for adult students and distance learners, these 10 Best Online Schools for Bachelor's in Cybersecurity take pride in their top-of-the-line programs. We highlight each of their online coursework that prepares students for the challenges of the discipline.
We emphasize the skills that are developed in each of the programs, the program duration, completion requirements, as well as affiliations with reputable institutions engaged in the promotion of cybersecurity.
At Online-Bachelor-Degrees.com, we have chosen to list these exceptional schools in random order in hopes that you will research each school to locate a degree program that will fit your educational needs and career aspirations, based on the following aspects:
100% Online or Hybrid bachelor's degree program format options,
Provides programs that combine networking skills and technology security designed to encourage professionals in the field of Cybersecurity; offering the foundations of all types of cybercrime and vulnerabilities, training in the ever-changing world of technology, protecting networks from hackers, and how to protect the general public, as well as, security system administration practices, and much more,
Develops critical-thinking, problem-solving, analytical and communication skills; promotes teamwork and strong work ethics through hands-on applications,
Appropriately Accredited, offering quality education in the field of Cybersecurity,
Financial Aid opportunities through Scholarships, Grants and Military Discounts,
Provides graduates with lucrative job opportunities, career advancements, and job security, as well as, ease of transfer credits into a graduate program in Cybersecurity,
Taught by industry professionals in the field of Cybersecurity,
Positive student reviews and satisfaction according to retention rates no lower than 50%,
Prestigious and notable online journalistic and academic resources.
Please see our Methodology page for more information.
---
Best Online Schools for Bachelor's in Cybersecurity
Mercy College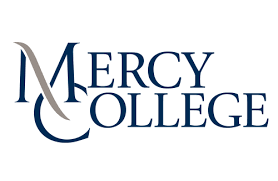 Distance Learning BS degree in Cybersecurity
With an online Bachelor of Science in Cybersecurity at Mercy University, students gain the skills to evaluate, test, install, or configure security software programs and technologies while integrating a mastery of security policies.
A 120-credit degree offered by the New York-based school, this 100% online program requires distance learners to complete foundation courses in Computing, Statistics, Discrete Structures, Program Administration, and Cybersecurity.
They also need to attend classes in Disaster Recovery, Computer Network, Database Management, Ethical Hacking, Computer, Network, and System Security, as well as Forensic/Electronic Discovery.
The Department of Homeland Security, as well as the National Security Agency, have named Mercy College as a National Center of Academic Excellence in Information Assurance Education.
---
Franklin University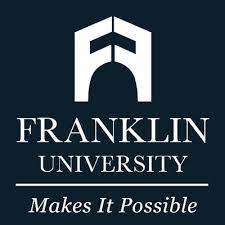 Online BS in Cybersecurity
An accredited nonprofit university since 1902, Franklin University also offers an online Bachelor of Science in Cybersecurity.
In this degree program, students are taught to respond to security breaches through state-of-the-art tactics and countermeasures. With a total of 124 semester hours, this online course prepares its students for a career in business, industry, or government.
---
Kennesaw State University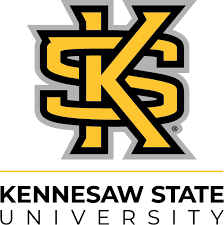 BS in Cybersecurity Online Degree
Located in the State of Georgia, Kennesaw State University offers a new, completely online Bachelor of Science in Cybersecurity degree that focuses on the technical and security components of the discipline as opposed to running a managerial-centered curriculum.
With the aim to address the fast-growing cybersecurity sector, this degree program allows potential students to develop their technological skills, understand the businesses impacted by cybersecurity, and be actively aware of cybercrime issues.
---
Bellevue University

100% Online BS in Cybersecurity Program
A 100% online Bachelor of Science in Cybersecurity program is available at Bellevue University. This program teaches students to accurately identify, analyze, and mitigate information security risks to cyber systems using a myriad of tools, techniques, and computer technologies.
Bellevue University is designated by the National Security Agency and Department of Homeland Security as a National Center of Academic Excellence in the field of Information Assurance and Cybersecurity, covering the academic years 2014 through 2022.
---
Drexel University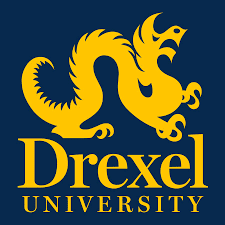 Online BS in Cyber Security
At Drexel University, located in Philadelphia, PA, you can earn your degree online if you can't attend in person. They offer their students a Bachelor of Science degree in the field of Computing Security or Computing Technology.
As cybersecurity is a concern for every type of business, from a small family-owned business to a large conglomerate, rest assured your training through its online degree program will prepare you for any task put before you.
Drexel University's commitment to your success allows for quality education and training through the fundamentals of computer security. You'll receive a hands-on practical education designed particularly for working adults who have already earned an associate degree and need schedule flexibility.
Graduates from this impressive and comprehensive online cyber security degree program are prepared for positions such as IT Security Engineer, Information Security Analysts, Chief Information Security Officer, Security Systems Administrator, or Forensic Computer Analyst, to name a few.
Drexel's coursework is available fully online; you are welcome to work at your own speed. The cost of the program is $530 per credit hour. Are you looking to move forward? Check out Drexel's Master's degree program, too. Drexel University is accredited by the Middle States Commission on Higher Education.
---
Roger Williams University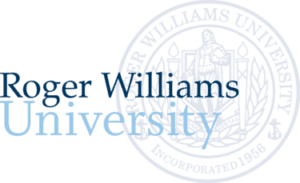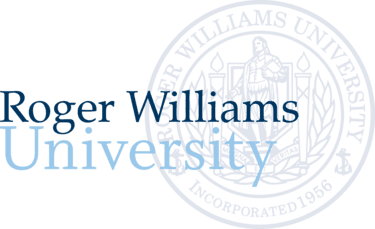 Online BS in Cybersecurity and Networking
Designed by faculty and industry professionals, the online Bachelor of Science in Cybersecurity and Networking degree program offered by Roger Williams University provides students the opportunity to explore and study the diverse aspects of computing and technology concerning networking, telecommunication, and computer security.
Aside from the broad background in technology security and basic networking skills, students are allowed to develop focus areas such as digital forensics, general networking, networking, and security or security audit.
---
Western Governors University

Online BS in Cybersecurity and Information Assurance
Designed with input from cybersecurity experts and leading IT employers, Western Governors University's Bachelor of Science in Cybersecurity and Information Assurance degree program meets the guidelines set by the Department of Homeland Security and National Security Agency.
This online cyber security degree program combines theoretical depth with practical knowledge to teach students the best practices in systems and services, networking and security, scripting and programming, data management, and the business of information technology.
WGU graduates of this online degree are shaped to become successful in their careers in many industries requiring protection from elements that thwart their communication systems.
---
Grand Canyon University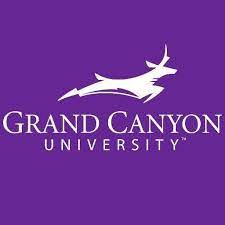 BS in Cybersecurity Distance Learning Degree
A prestigious Christian university in Phoenix, Grand Canyon University developed its Bachelor of Science in Cybersecurity degree program in full compliance with industry standards.
This 100% online cybersecurity bachelor's degree program's primary objective is to produce graduates who are equipped with the knowledge and professional skills needed in cybersecurity.
The courses in this program include cyber forensic investigations and IT business case planning for the global enterprise. While the degree can be typically completed in four years, students can choose fast-track options that let them build their careers or pursue graduate school sooner.
---
Penn State World Campus

BS in Security and Risk Analysis Online
With a history of more than a hundred years in distance education, Penn State World Campus lets students get a chance to earn a Bachelor of Science in Security and Risk Analysis online.
This degree program also offers courses specific to information and cybersecurity, focusing on the technologies, and policies for the protection of people, information, and other assets.
The school is a leader among information schools. In fact, its faculty is composed of a diverse group of thought leaders hailing from different fields such as computer science, psychology, engineering, artificial intelligence, and many more.
---
Norwich University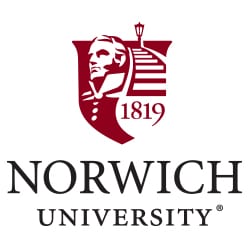 BS in Cyber Security Degree Online
Norwich University gives all students, especially working adults, the chance to earn a Bachelor of Science in online Cyber Security degree. From its renowned cybersecurity education to skills-based instruction, this program lets students delve into the core principles of cybersecurity while strengthening their skills in cyber threats and cyber defense, critical thinking, communication, and research, and analysis.
There is also an option for customization, with a concentration in computer forensics and vulnerability management or information warfare and security management.
---
Frequently Asked Questions
What are the tuition rates for an online Bachelor's in Cybersecurity program?
Opting for online learning, which has provided an alternative path to college for many students, is generally cheaper than traditional brick-and-mortar schools. Typically, a bachelor's degree in online cyber security depends on several factors.
Some colleges and universities charge higher tuition rates for students from out-of-state. Others, however, charge flat tuition rates regardless of residency. Another consideration is the technology fee that often applies to online students.
Students obtaining an online cyber security bachelor's degree may be expected to complete 120 to 126 credits which usually take four years. Normally, per-credit costs range from $300 to $500. Overall, students can expect to pay between $23,000 to $61,000 in total tuition.
What are the common career pathways for Bachelor's in Cybersecurity graduates?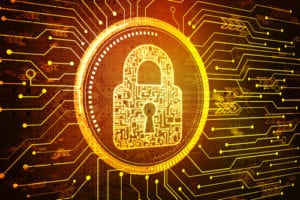 Job analytics data revealed that in 2022, job openings in cybersecurity will grow by 33 percent, three times faster than generic IT jobs.
According to a study by the Center for Cyber Safety and Education, the global shortage of the cybersecurity workforce is expected to reach 1.8 million by 2022.
Bachelor's degree online programs in cybersecurity equip students with the necessary technical and business skills and training in programming, database applications, and statistics. They can also explore more advanced courses like artificial intelligence, cryptography, and ethical hacking.
Online cybersecurity bachelor's degree programs will open up a well of opportunities for graduates in the security industry, with government agencies, military, hospitals, private corporations, and other business sectors hiring cybersecurity professionals to help them stay safe and protected. The most common job titles for cybersecurity bachelor's degree holders include:
cybersecurity management and cyber security analysts,
information security analysts,
risk management,
project management,
and computer forensic analysts.
Graduates often take the route in IT departments, signing up to work with computer networks, as security auditors, managing operating systems, or as security administrators. Some choose to work with law enforcement, and for that, they need an aptitude for criminal investigation and law. Others join corporations as digital forensics (or computer forensics) experts and consultants.
Valuable industry certification exams are helpful in improving your skills and acquiring job promotions and higher salaries.
How much do professionals with a Bachelor's degree in Cybersecurity earn?
Salary progression depends on years of experience, education, and promotions to key management positions. The average salary for cyber security professionals as an analyst in the private sector is between $99,544 to $153,000 per year.
Specifically, information security analysts with a bachelor's degree and less than five years of experience have a median pay of $102,600 per year, according to the Bureau of Labor Statistics. Some wages also depend on the state that one is in. For example, information security specialists can earn as much as $125,100 in New York City.
Additional Resources: