Whether you are an incoming college freshman or thinking of returning back to school, choosing which degree to pursue can be overwhelming. Although personal preferences will vary, there are degree programs that hold the key to better job growth and higher pay after completing your bachelor's degree.
There are so many factors prospective college students consider when evaluating which bachelor's degree they should pursue. But undeniably, the most critical factor when choosing the best degree to enroll in is the job placement rate.
Thankfully, there are several college programs today that not only help learners set up for exceptional careers later but will also provide them with rewarding paychecks.
Featured Programs
---
Additional Info: Most Fulfilling Bachelor's Degrees

What is Job Placement?
Job placement is a service provided by employment agencies, educational institutions, and recruiters to help people find jobs. Job placement programs include schools helping students look for internships, employment agencies providing vocational counseling, or job leads to job seekers.
The Types of Job Placements
There are generally three kinds of job placements: direct hire, temporary, and temporary to hire.
Direct Hire
When an employer or a company hires someone as a full-time, permanent employee, this is a direct hire. Directly hired employees will receive payment directly from their employers and do not earn temporary payments from staffing agencies. This type of job placement is common among employers seeking long-term and highly-skilled employees.
Direct hire positions, however, take a lot longer because they are more permanent and they need a higher level of qualification. These positions are stable and are usually offered with benefits like retirement place and health insurance.
Temporary Job Placements
Temporary job placements are those where the employee and employer agree to work together within a limited time. How long the employment is will depend on the employer's needs and on the position, although most positions generally take no more than a year. Placement agencies are normally the ones paying temporary employees instead of the employer.
Because this employment is only temporary, a high school diploma is usually enough for job seekers, although this does not guarantee a stable job. Temporary employees also do not earn the same benefits as their direct hired contemporaries.
However, this employment is perfect for those who wish to gain more experience in a specific industry, earn a temporary paycheck, or build a network for professionals.
Temporary-to-Hire Placements
Temp-to-hire positions are a combination of direct hire and temporary job placements. Employers will hire qualified candidates and assess whether they make good team players. If everything goes well, these candidates might be offered permanent employment. People who are hired in temp-to-hire positions are paid via their job placement agency until they become permanent in their positions.
Temporary-to-hire positions are perfect options for those who are looking to learn more about a specific industry or try out new company positions without sealing a full commitment. These options provide the most flexibility out of the other types of job placements since these will provide candidates the chance to try a position, assess whether they are fit for the position, and later on have the option to accept a permanent job with the employer.
The Importance of Choosing the Right Bachelor's Degree
Do you want to study in a small college or at a big university? Which course do you think will be your best choice? How and when do you choose the right course? There are so many students who fail to acknowledge the importance of choosing the right bachelor's degree.
The right course can help students fit into their preferences and learn more about something they are interested in studying. Students should understand what they're passionate about and have clarity about the undergraduate degree they want to pursue.
It's also essential to seek and take advice from counselors, teachers, and family members who have gone through the same process. However, students should only treat these people as their "advisory board." At the end of the day, it will ultimately be the student's decision what degree to pursue.
---
Check this out, too: MOST VALUABLE COLLEGE BACHELOR MAJORS
---
Choosing Your College Major
Find your Passion
The college majors students pursue can significantly influence the clubs and activities they're involved with, the connections they make, and the people they meet and ultimately become friends with. When deciding on a major, many students consider the potential earnings of a college major.
While this is a valid consideration, experts say college students must first consider their passion and focus on the skills they plan to build for success after finishing college.
Check Out What Schools Offer
Once you have set your eye on the specific college major you want, check how that course is taught at your prospective university. Based on your chosen bachelor's degree, what is the track record of that school? What is its graduation rate? How successful are its graduates?
Most of the time, students are interested in universities because of their prestige, geographic location, or family ties. However, experts advise that students must remain open-minded when choosing colleges.
It's crucial that you do your research and choose the school that aligns with your interests and your goals. Try researching different career paths that map to your major. Do your homework and find out the kinds of industries past graduates of your chosen major have worked in.
Calculate Potential Salary
Choosing a bachelor's degree that leads to a lucrative career is another factor when choosing your major. If you already have a clear idea of what you will be making right out of college, it's easier for you to start your budgeting ahead of time for important things like student loans or graduate school.
The starting salary for bachelor's degree holders in science, technology, engineering, and math, (STEM majors) usually have the highest starting salaries, with computer science and computer engineering the top-paid based on PayScale data. On the other hand, introductory courses in liberal arts fields like graphic design, interior design, anthropology, as well as animal science, and public health, are ranked lowest, with only $40,500 as the median salary.
20 of the Best College Majors with the Best Job Placement Rates
Civil Engineering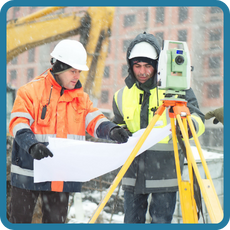 Civil engineers design, build and supervise infrastructure systems and project construction materials. Their professional responsibilities and duties are numerous, but they can all be boiled down into one sentence: civil engineers keep life moving.
Aside from mapping out and creating and maintaining roads, subways, and railway lines, they also manage unseen links like sewage networks running under the streets of the metropolis.
Additionally, the breadth of systems civil engineers hold– from water management to transportation and even new fields like environmental engineering fields– simply means that students pursuing a bachelor's degree in this field are likely to land lucrative careers that best fit their specific skill sets.
A growth of 7% is expected from 2021 to 2031 for civil engineering occupations.
Biomedical Engineering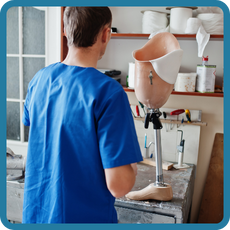 Biomedical engineering applies problem-solving techniques and principles to medicine and biology. Also called medical engineering, professionals in the field use their knowledge in engineering, health care, and biology in designing medical equipment and processes that help improve human health outcomes.
Some examples of biomedical equipment used regularly include blood glucose monitors, pacemakers, and artificial limbs.
Biomedical engineers use their engineering knowledge to create medical equipment, devices, and processes to heal, improve, and treat health conditions. Although the exact roles of biomedical engineers perform regularly will vary from project to project, their most usual tasks include:
Designing medical devices like artificial limbs or pacemakers
Repairing and installing medical devices and equipment
Conducting original research into current biological processes and biomedical devices
Training medical professionals in using new medical equipment
The US Bureau of Labor Statistics says the median salary for biomedical engineers is $97,410.
Electrical Engineering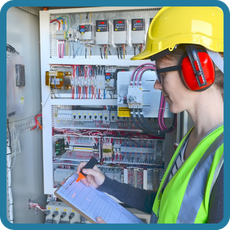 Electrical engineering is a relatively new branch in the engineering field. It deals with the technology of electricity. Since its beginnings, electrical engineering has branched into numerous specialized categories like motors, power generation and transmission systems, control systems, and batteries.
This field also includes electronics, which also branched itself into different subcategories including telecommunications, radio frequencies (RFs), remote sensing, digital circuits, signal processing, video, audio, instrumentation, and optoelectronics.
Electrical engineers are dubbed as the 'architects' of the electrical system. Using their experience, knowledge, and analytical skills, their job is usually to create and verify circuits, electrical systems, devices, and other individual components. Some also work with the automation of production processes.
Electrical engineering has a projected job growth rate of 3% from 2021 to 2031, according to the US Bureau of Labor Statistics, and a median salary of $100,420.
Information Technology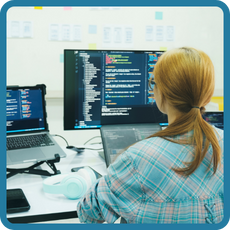 Information Technology uses computer systems to gain information. This engineering field is used by everybody– from large enterprise companies down to one-person business operations.
Global corporates use IT to manage data and innovate their processes. Even small-time market sellers use smartphone credit card readers to collect a payment, and ordinary people use Venmo for personal use.
Careers in information technology management span many areas; from software development and computer hardware, to networking and computer repair, cybersecurity, technical support, artificial intelligence, cloud computing, data science, and so much more. IT is now one of the most critical business functions that place a huge role in an organization.
The median salary for occupations in information technology is $97,430 (average), according to the Bureau of Labor Statistics.
Industrial Engineering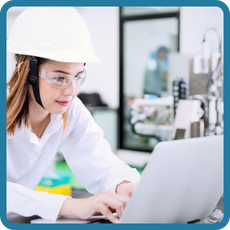 The Bureau of Labor Statistics indicate that industrial engineers get a median pay of $95,300 yearly, and there is a 10% projected job growth rate from 2021-2021.
Industrial engineering is an engineering branch that studies how to do or make things better. Industrial engineers focus on how they can reduce production costs in project and construction materials, improve product quality and services, increase efficiency, ensure the safety and health of workers, protect the environment, and comply with government regulations. Private entities and government agencies can take advantage of the services of industrial engineers.
Electrical and Electronics Engineering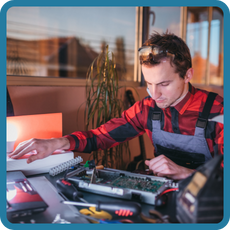 If you are fascinated with electric vehicles, robotics, or avionics, studying electrical and electronics engineering might be the best fit for you. This engineering field is a discipline that deals with electricity and electronics.
How does electrical engineering differ from electronics engineering?
Electrical engineering is more on the equipment, machines, and systems that we all use for generation, distribution, utilization, and control of electric power. On the other hand, electronics engineering is more on electronic components, systems, and circuits, like those we find inside our laptops and cellphones. Electronic engineering is usually paired with computer science studies.
Electrical and electronics engineers have a median salary of $101,780 per year based on a data from the US Bureau of Labor Statistics. As with job growth, there is a projected growth of 3% for these professionals between 2021 and 2031.
Petroleum Engineering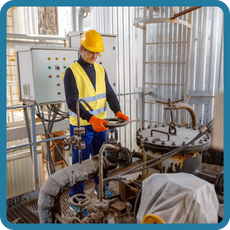 Petroleum engineering focuses on the process of the development and exploitation of natural gas fields and crude oil. Petroleum engineers also deal with computer modeling, technical analysis, and production performance forecasting.
Of all the engineering fields, a bachelor's degree in petroleum engineering is the only one that combines geology and mining engineering. It is also closely linked to geoscience that helps engineers understand the mechanical systems and geological conditions and structures favorable for petroleum deposits.
Through petroleum engineering, the world has discovered other sources of energy like tar sands and heavy oils. This discipline also connects geology with other engineering fields. Records from the US Bureau of Labor Statistics showed that there is an 8% job growth among petroleum engineers, and its median salary is $130,850 per year.
Computer Science Degree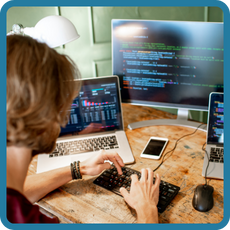 One of the best college majors and most in-demand computer-related career paths is the computer science degree. From computer systems analysts to software developers, and computer programmers, all these professionals have started their bachelor's degree in computer science before concentrating on their respective specialties in the field.
Computer science is a very broad field that encompasses everything from cybersecurity to networks and computer systems. Usually called a CS degree, completing this program proves you are qualified and can pursue careers in different technology-focused jobs.
Computer analysts consider computer science to be a foundational science– a field that makes other achievements and knowledge possible. This field involves a systematic study of methodical processes (like algorithms) to guide the representation, acquisition, storage, processing, access to, and communication of information. In this field, "information" is referred to as the information encoded in bytes and bits in computer memory.
There is a projected overall job growth of 14.6% from 2021 to 2031 for computer science professionals. The US Department of Labor has also indicated that the median annual wage for this group is $97,430.
Aerospace Engineering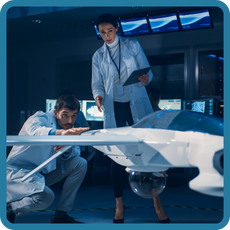 Aerospace engineering is the primary field of engineering concerned with the development, design, construction, testing, and operation of vehicles that work on the Earth's atmosphere.
This field has two major branches: astronautical engineering and aeronautical engineering. While avionics engineering is generally similar, it deals with the electronics part of aerospace engineering.
Aerospace engineers, according to the US Bureau of Labor Statistics, design aircraft, satellites, spacecraft, and missiles. They also test prototypes to ensure that they are functional well as planned. Aerospace engineers also design subassemblies and components for this craft, including the engines, wings, airframes, landing gears, instruments, and control systems.
Today, recent developments in aerospace engineering have made their way into automobile technology like thermoelectric generators, which use heat in producing electricity, as well as hydrogen fuel cells that utilize hydrogen gas and mix it with oxygen so they can generate useful heat, water, and electricity.
The US Bureau of Labor Statistics says there is a 6% increase in job growth for aerospace engineers between 2021 and 2031. Its annual median salary is $122,270.
Psychology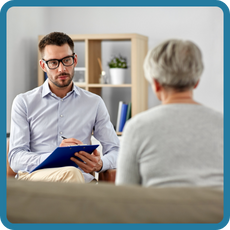 A bachelor's degree in Psychology studies the human behavior and mind, offering students the chance to explore and discover unanswered questions about the brain, like how it adapts to language, how it functions when stressed, how it remembers information, or how mental stress affects the way the brain works.
Students pursuing this degree can specialize in specific areas of psychology like clinical, health, research, education, counseling, occupational, sport and exercise, near, and forensic.
Overall, the job growth for psychologists is expected to increase by 6 percent from 2021-2031. Over the past decade, roughly 14,000 job openings for psychologists are projected every year, most of which are results from the constant demand to replace workers who jumped into other occupations or retired from the labor force.
Nursing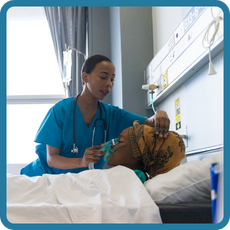 A bachelor's degree in nursing prepares beginner-level nurses, future nurse practitioners, and other healthcare professionals to deliver proper care to people in different health care setting.
Nursing is best described as an art and a science, a mind and a heart. At its heart lies the fundamental respect for human dignity and the intuition for every patient's needs. Keep in mind this is supported in the form of core learning. Because of the wide range of complex skills and specializations in the nursing profession, healthcare professionals in the industry will have specific passions, strengths, and expertise.
Registered nurses are the backbone of healthcare provision, providing crucial health care to public when needed. Advanced practice registered nurses (APRNs) are the more advanced-level nurse practitioners. They hold a master's degree in nursing, qualifying them to treat and diagnose illness, manage chronic diseases, advise the public on various health issues, and engage in continuous education.
The national average median salary of nurse practitioners, according to the Labor Statistics bureau, is $77,600 per year, while its job growth is 6% from 2021-2031.
Business Administration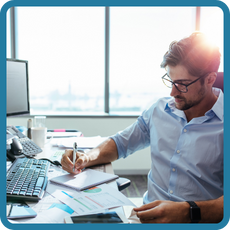 Business administration is a very broad field that involves so many professional settings, roles, and growth opportunities. Simply put, it is the work of quality management of an organization's time, resources, and people.
Professionals in the field of business administration work to ensure that organizations and businesses are running efficiently, profitably, and effectively. It is a balancing act that needs sharp skills and knowledge in a range of disciplines.
The bachelor's degree in Business Administration program have a wide range of specialized majors, including Financial Analysis, Financial Management, Business Economics, Human Resource Management, or Marketing Management, just to name a few. The program's core curriculum usually covers topics in marketing, accounting, finance, and many more.
A 7% job growth in overall employment is projected in business and financial occupations. The median salary in the field is $76,570, much higher than the usual figures for all occupations of $45,760.
Mechanical Engineering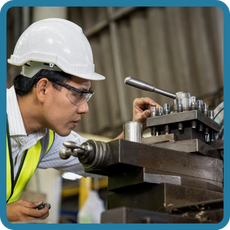 Mechanical engineering is the application of the problem-solving techniques and principles of engineering… from scientific research to design of mechanical devices, manufacturing, and operations management to the marketplace for any object. This is the college major that is specifically concerned with motion and forces.
Mechanical engineers are the ones who study their work using the principles of force, energy, and motion, making sure that each design works safely, reliably, and efficiently at a competitive cost. These project engineers combine knowledge, creativity, analytical skills, and tools to complete the challenge of putting an idea into reality.
Those who want to pursue careers in mechanical engineering have a vast range of opportunities ahead of them. Mechanical engineering students will concentrate on a specific area while honing their analytical and problem-solving skills needed for any engineering situation.
The US Bureau of Labor Statistics says the median salary of mechanical engineers is $95,300 per year and has a job growth of 2% from 2021-2031.
Finance and Economics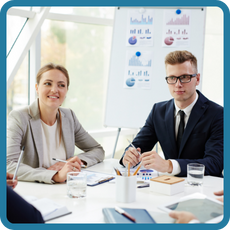 While it is possible to major in either finance or economics, there are so many definitive advantages to studying for college majors that combine both these subjects. This program, after all, not only provides undergraduates with the theoretical standpoint of the worldwide trade of money and the different existing economic models. Finance and economics also prepare college students for the working world by teaching them transferable management and marketing skills.
Students pursuing finance and economics will cover many courses, including statistics, business analysis, accounting, macro and microeconomics. You will also focus more on international business, business foundations, management accounting, financial reporting, taxation, and risk management.
Finance and economics have a job growth of 6% from 2021-2031, based on data from the US Bureau of Labor Statistics. The average median salary for economists is $105,630 per year.
Electronics and Communication Engineering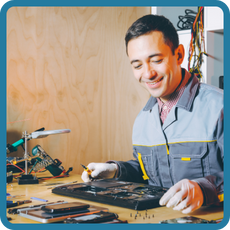 A Bachelor's in Electronics and Communication Engineering deals with circuits, electronic devices, and communication equipment like transmitters, integrated circuits, and receivers. Electronics and communication engineers also deal with analog and digital transmutation, basic electronics, digital and analog transmission, and reception of data.
College majors in ECE have excellent career prospects. After graduation, students need not have a master's degree just to enjoy the lucrative world of manufacturing industries and service organizations like data communication, broadcasting, consulting, system support, and research and development.
The US Bureau of Labor Statistics said that ECE jobs will grow 7% from 2016 to 2026. Employment in the field is further applied, brought about by the growing demand between the electronics industry and digital technology.
Computer Engineering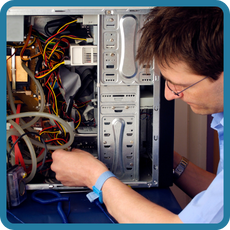 There is so much more to computer engineering than artificial intelligence, computer networks, computer architecture, information technology, or materials science. This discipline embodies the science and technology of construction, design, implementation, and maintenance of hardware and software development of modern computer systems and computer-controlled equipment.
One of the most popular college majors, computer engineering, integrates various fields of computer science and electronic engineering needed to develop computer software and hardware.
A very important aspect of this engineering field is software development, including operation system, applications, networking and communications, programming languages, and security. Professionals who focus on this specific area of computer engineering are called software engineers. The computer 'hardware' side is just as important, including memory chips, microprocessors, input and output devices, networking components, and data storage devices.
Also called computer network architects, these computer engineers integrate all those computers into computer and network systems. The job growth for computer engineers is at 5% between 2021 and 2031. Its median salary is $128,170 every year.
Physics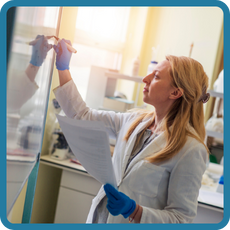 A Bachelor's in Physics is a science degree path that explains how the universe is structured and how it works. College majors in this field will study energy and matter and gain exposure to both modern and classic theories in the field. They will also spend time doing lab experiments. Because of the variety of physics-related topics… from the universe to subatomic particles, students will have too many things to learn and explore.
While anybody can join scientific research as a technician or a trainee with a relevant undergraduate degree, students pursuing long-term careers in research should have further study. After all, senior research roles were usually reserved and awarded to those with at least a master's degree.
The overall employment of physicists will rise 8% from 2021 to 2031. Every year, roughly 2,100 physicist jobs are opened—the median salary of these professionals is $152,430.
Systems Engineering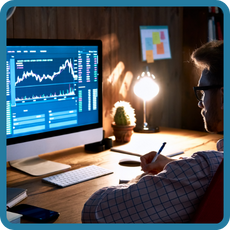 Systems Engineering is an integrative and transdisciplinary field involving the design, integration, and management of complex systems. This engineering field uses the principles of systems thinking in organizing this body of knowledge. The result of these efforts performed by systems analysts is called an engineered system… a combination of components that collectively work to perform a useful function.
Systems engineers consider both the technical and business needs of clients, with the primary goal of providing the best solutions that meet their needs and the stakeholders so that the risk of unintended negative consequences may be avoided.
In its simplest form, systems engineers manage risk, including the risk of late deliveries, the risk of failing to deliver what the client expects, the risk of too much cost, and the risk of negative unintended consequences. Just like supply chain management, system engineering is concerned with the planning, design, and operations of systems, making sure every system and network is running smoothly.
Chemical Engineering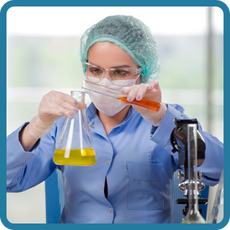 Chemical Engineering is a very diverse discipline considering it involves the creation and production of different manufacturing processes that transform organic materials into products like artificial fibers and gas. Chemical engineers must have a strong knowledge of biology, physics, chemistry, and mathematics.
What Chemical Engineers do.
Chemical engineers primarily design and troubleshoot processes for producing fuels, chemicals, foods, biologicals, and pharmaceuticals, to name some. They are usually hired by the pharmaceutical sciences departments of large-scale manufacturing plants to maximize product quality and productivity while minimizing costs.
Chemical engineers usually hold a bachelor's degree, qualifying them for jobs in refineries, industrial plants, and other locations where they direct or monitor operations or solve online problems.
The median salary of chemical engineers is $105,550 per year. Its job growth rate is 14% between 2021 and 2031.
Management Information Systems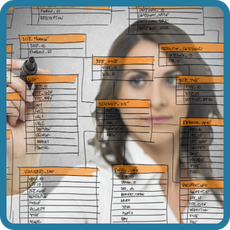 If you are into consulting services- whether in private firms or government agencies, operations management, supply chain management, and the like, and you are interested in technology, then a management information systems degree is the best fit for you.
Management information systems (MIS) is a very challenging area of study focused on integrating computer-based information technology solutions and business processes, with the primary goal of meeting the information needs of businesses and enterprises.
While the MIS degree is usually confused with a computer science bachelor's degree program, the former does not focus on programming hardware or coding. Instead, it's more on the information computers provide to users, as well as database design.
Completing an MIS degree provides students with so many information technology management opportunities. If you plan to secure a job in the medical field, you can include a concentration in health informatics in your degree programs. Project management is also a popular area of concentration in MIS, as well as cybersecurity, for those who are interested in forensics.
Records from the US Bureau of Labor Statistics show that MIS degree holders have a median salary of $159,010 per year. There is also a 16% job growth in the field from 2021-2031, with about 48,500 openings for information systems managers each year.
Is college placement really that important?
Next to college graduation, job placement is critical, especially among college students. "All education and no work" is a common stumbling block among fresh college graduates. Students pursue a degree program because they dream of landing a good and secure job right after graduation. This means most students pay close attention to their chosen school's job placement rate before submitting their formal application.
Many students believe that the job placement rate of their chosen university is a crucial measure of success. While this somehow holds truth, it's noteworthy to understand that this is just one of the many measures of its overall quality.
Schools with attractive job placement rates have good relationships with companies that hire the school's graduates. The school's education level and general philosophy will contribute to the graduate's desirability as an employee. Thus, it's safe to assume that, coupled with the best college majors, a school's high job placement rate will provide students with a rigorous academic curriculum.
---
Don't miss this: CHEAPEST ONLINE BACHELOR'S DEGREE PROGRAMS