An online Bachelor's degree in Elementary Education serves as a springboard for a fulfilling and thriving career of lifelong instruction and learning. With an option to earn this degree online, many adult learners are taking the opportunity to get started with their journey toward their dream career without giving up their current work or family obligations.
Majoring in Elementary Education is an easy decision for many students who are passionate about imparting their knowledge to kids during their growing-up years. Holders of a bachelor's degree in Elementary Education have obtained the minimum requirement for professional teaching. Students of this online degree are qualified for teacher licensure in their state so they can work in public schools as an elementary school teacher.
Many find that becoming an elementary teacher is a fulfilling career, and those who have obtained Elementary Education as a degree can expect a wealth of opportunities. Teachers who are teaching in kindergarten and elementary school are looking at a 3 percent growth projection, which is slower than average. According to the National Center for Education Statistics (NCES), about 56.6 million students have attended elementary and secondary schools (public and private schools).
Featured Programs
While teaching may have its set of challenges, educators are well-compensated. The U.S. Bureau of Labor Statistics cited that elementary school teachers could earn about $58,320 annually. The BLS data indicated that students with an online Elementary Education degree could look into high-paying jobs in Alaska (Fairbanks), New York (Nassau and Kingston), Connecticut (Waterbury) and California (San Rafael).
Page Jumps!
METHODOLOGY
In compiling our list of the Best Online Schools for Bachelor's in Elementary Education, we considered each school's standout features. Listed randomly, we mention the details of their flexible coursework, the length of the elementary education online program, the program requirements, and the quality of instruction through an excellent faculty and low teacher-to-student ratio, in addition to other factors, such as:
100% elementary education degree online virtual learning format offering professional core courses; often providing a student teaching experience,
Affordability with Financial Aid opportunities,
Offering students ease of access to all coursework and learning materials, as well as online support centers 24/7,
Programs designed to teach instruction on helping young children to succeed at each educational level,
With successful completion, an elementary education degree program prepares students to become educators in the private and public sectors,
Offers Specializations in Elementary Education undergraduate degree line,
Properly Accredited by appropriate colleges and schools commission,
Learn from experienced Professors, offering training in the state-of-the-art technology now used in Elementary Education and Special Education,
Optional or required teaching practicum in your community,
Students enrolled experience ease of transfer credits into a graduate school program.
If you would like to learn more, please see our Methodology page.
---
Best Online Schools for Bachelor's in Elementary Education
Liberty University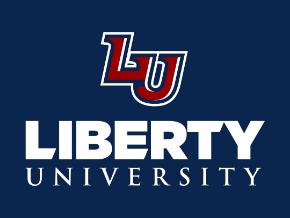 In Lynchburg, Virginia, Liberty University is one of the best schools to enroll in. Touted as one of the largest Christian colleges around the globe, students taking Bachelor of Science in Elementary Education can be completed 100% online. The flexible coursework should help adult learners, and distant learners earn a degree at their own pace.
The whole course will only take 120 hours to accomplish with an optional 5-year licensure route. Students can also opt to go for a 90-hour practicum that's purely hands-on.
https://www.youtube.com/watch?v=ACUilZvcEJw
---
Saint Mary-of-the-Woods College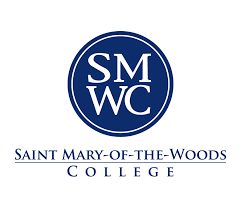 A private institution that integrates Catholicism into its curriculum, Saint Mary of the Woods College is well-known for its superior Liberal Arts programs. The college, which consistently ranks as one of the best regional colleges and top-value schools, offers the online Bachelor of Science in Education with a concentration in Kindergarten-Grade 6.
Through this online elementary education bachelor's degree, students can help start their journey toward a professional teaching career in Indiana-based schools. Students may have their pick of these concentrations in the elementary education courses:
Mathematics,
Social and Behavioral Science,
Reading,
and Social Studies.
---
Western Governors University

This school is situated in Salt Lake, Utah, Western Governors University is one of the best value schools if you're a little tight on the budget but would want to earn a degree. It is a private institution that provides fully online degrees especially catered for distant learners and adult students.
By taking this alternate route to learn, individuals can complete a Bachelor of Science in Elementary Education within 18 to 48 months. Students with prior learning experience can opt to have their credits transferred (up to 28 credits) to get a head start in the program. Accomplished graduates will teach kids from kindergarten to eighth grade.
---
University of Southern Mississippi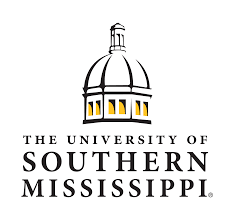 Also known as the "Southern Miss," the University of Southern Mississippi is a public university in Hattiesburg. This institution has earned nationwide attention and is still continuously providing non-traditional students the opportunity to develop their professional careers.
The Southern Miss has an online elementary education degree platform for Bachelor of Science in Elementary Education tailored for teaching assistants or those who want to earn this degree without leaving their current jobs.
Students have to choose from the following concentrations:
Social Studies,
Mathematics (K-8),
English,
and Foreign Languages.
The 44-credit core coursework is imperative prior to admission to the program.
---
Regis University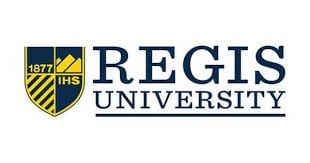 Based in Denver, Colorado, Regis University provides alternative educational resources incorporated with its Jesuit roots. For students wanting to take Bachelor of Arts in Elementary Education, Regis University offers an online program with 120 credit hours.
After accomplishing the requirements, students will be able to teach professionally since this includes state licensure. Dual licensure (Elementary Education and Special Education) with 132 credit hours is available for interested parties.
---
Baptist College of Florida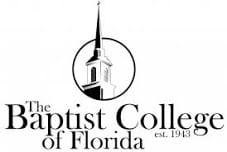 The Baptist College of Florida is a private, non-profit institution located in Graceville, Florida. While the institution may have been initially created to train Baptist ministers, it has since grown to offer other degrees in the fields of music, business, counseling, and education.
BCF is a nationally accredited institution that also specializes in full online Bachelor of Arts in Elementary Education for working individuals and distant learners. Accomplished graduates will teach children in kindergarten to 6th grade (public or private institutions).
Baptist College of Florida requires students to complete 127 credit hours in this program.
---
National University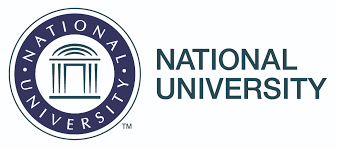 Considered one of the largest private and non-profit schools in San Diego, National University is a La Jolla-based institution with alternative learning methods intended for distant learners and working professionals. Its Bachelor of Arts in Elementary Education with Nevada Elementary Licensure can be accomplished online.
This program also helps those planning to embark on teaching careers in Nevada professionally and earn a degree for it without compromising their current jobs. Holders of this online bachelor's degree are highly likely to get an offer in the Nevada School District and may opt to get the "Alternative Route to Licensure Program."
---
LeTourneau University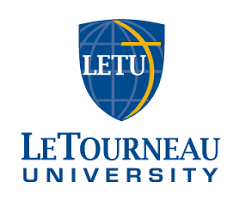 LeTourneau University is a Longview-based institution in Texas with one of the best online degree for Elementary Education platforms for distant learners. For professionals, this alternative takes from traditional face-to-face classrooms with the same rigorous coursework and provides online students with the momentum needed to be competent in their field of expertise.
Primarily, graduates of this online program at LeTourneau University land jobs as educational generalists from kindergarten to the fourth grade or the fourth grade throughout the eighth grade.
---
Grand Canyon University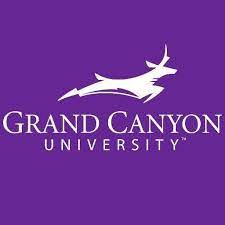 Grand Canyon University is a private, Christian-based university that is accredited by Higher Learning Commission. It offers a fully online Bachelor of Science in Elementary Education program designed for adult learners seeking learning programs to advance their careers in teaching. By taking this program, GCU students are primed for their initial Arizona license for teaching in elementary and middle schools.
Students aspiring to create a professional portfolio can use this program as their springboard toward becoming entry-level teachers. Students can expect the coursework to run for 54 hours with student teaching as part of the program's requirement.
---
University of South Carolina-Columbia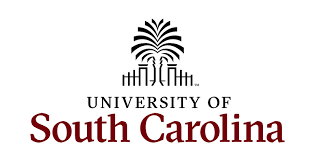 The University of South Carolina-Columbia offers a fully online Bachelor of Arts in Elementary Education. Students can finish the course within two years.
On the bachelor's level, students typically encounter topics on the latest teaching trends, schools within communities, and other specific issues specific to their field of concentration. Those with pre-requisite credits may be eligible for transfer.
---
Frequently Asked Questions
How much does an online degree program in Elementary Education cost at the bachelor's level?
On average, taking a Bachelor of Arts or a Bachelor of Science in Elementary Education would cost around $25,000 to $100,000 and above. An online teaching degree program provides an easy way for busy students to get their education and teacher certification to begin their career in elementary education.
Many teacher education programs provide a student teaching component. Educator preparation will be the key to your success!
What are the typical jobs for Bachelor in Elementary Education graduates?
With the projection of around 1.9 million job openings for preschool to post-secondary school through 2028, there are a lot of opportunities available for graduates of this course. Elementary education prepares graduates for job options, such as:
Early Childhood Education
Elementary Teachers
Learning Mentor
Community Education Officer
Special Education Teacher
Further Education Teacher
Health Play Specialist
Play Therapist
Youth Worker
Educational Psychology
Leadership positions in School Districts
Aside from the brick-and-mortar school, there are other available jobs suitable for B.S. or B.A. in Elementary Education graduates. Alternative career options in library work, writing and editing, textbook and instructional material sales, and counseling are some paths that may complement this degree if graduates prefer not to teach anymore.
An online bachelor's degree program in elementary education will prepare you for a successful career in the field!
Why should I choose an accredited online school for my online Bachelor in Elementary Education degree?
Examining a school is very important considering the time element and resources you will be investing in the program. If the school has national or regional accreditation, it means that it is legitimate to provide education and is acknowledged by third-party institutions.
Transferring credits shouldn't be a problem if it's accredited as well. Students would want the employer to look into their portfolio and hire with confidence knowing the institution is duly recognized.
An accredited elementary education program prepares students for classroom management in elementary schools.