An online Bachelor's Degree in Entrepreneurship focuses on developing an entrepreneurial mindset, an integral part of the process of starting and growing a company or managing new business ventures.
It equips students with the necessary skills, knowledge, and foundation to be successful entrepreneurs. The beauty of earning the degree online is the flexible schedule and ease of accessing online materials.
Usually, developing a business plan, operating a business, and mastering the tools to grow the market is part of the online degree program. Students who are geared toward the entrepreneurial path are trained to think critically, communicate effectively, and manage a business with confidence.
Featured Programs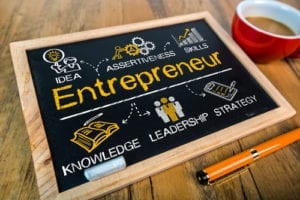 A fundamental part of the economy, entrepreneurship is a field that requires innovation, critical thinking, and imagining new ways to solve problems by taking advantage of commercial opportunities.
Significant activities include bringing a new product or process to the market and improving the method of producing existing goods or services.
Page Jumps!
METHODOLOGY
Below, listed in random order, are online schools all over the country that offer the Entrepreneurship degree 100% online at the bachelor's level. This profiled list highlights the outstanding features of each online program provided by the accredited college, university, or academic institution. The schools and their programs were individually evaluated, and data was sourced from their official websites for accuracy purposes.
The 8 Best Online Schools for Bachelor's in Entrepreneurship emphasizes the coursework, program duration, student-to-instructor ratio, and online learning platform, when available. How each student acquires the fundamental and advanced knowledge in Entrepreneurship is essential to determine the quality of instruction or education that the degree offers.
As such, the list mentions the skills and proficiencies that are relevant to graduates as they journey toward becoming professionals with an undergraduate degree in the discipline.
OBD also reviewed the following attributes when compiling this list:
Often awarded a Bachelor in Business Administration degree with a concentration in Entrepreneurship,
Available through a 100% Online or Hybrid learning format,
The program may require an internship or a capstone project to graduate, as well as attending on-campus workshops or training sessions,
Prepares students for various career opportunities relevant to Entrepreneurship, such as in accounting, marketing, healthcare management, international business, public relations, or sports management, among many other fields,
Encourages successful Entrepreneurship opportunities and the future of the entrepreneurial culture and innovator thinkers,
Promotes small business ownership, corporate management, and product development,
Instructs on the foundations of developing a business plan, ways to obtain financing, the legalities and ethics of running your own business, as well as marketing and advertising techniques, consumer behavior, and business administration practices, plus much more,
It may also be considered for a minor degree.
Would you like to learn more about our ranking process? Please see our Methodology page.
**********
Best Online Schools for Bachelor's in Entrepreneurship
Columbia College

Established in 1851, Columbia College was formerly known as Christian Female College. The school, which made its home in Columbia, Missouri, also offers a total of 29 online degrees, including a Bachelor of Science in Entrepreneurship and a Bachelor of Arts in Entrepreneurship. The degrees are under the Business Administration Program.
Students who major in Entrepreneurship must complete a broad range of general education and business courses with a minimum of 120 semester hours.
Students must complete the core courses with a grade of C or higher. They include:
small business finance,
introduction to entrepreneurship,
human resource management,
new venture creation.
Some of the electives are:
retail management strategies,
advertising and sales promotion,
E-marketing.
---
Lamar University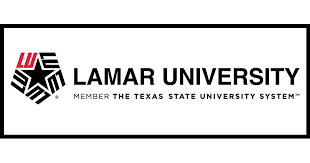 Lamar University, located in Beaumont, Texas, is home to over 15,000 students. A fast-growing university, the school has more than 100 programs of study leading to bachelor's, master's, and doctoral degrees.
The university also offers online degrees such as the Bachelor of Business Administration in Entrepreneurship. This accelerated online program can be accomplished in as few as 48 months with 120 credit hours, including 48 core curricula, 27 lower-level electives, and 45 advanced electives.
The program hones students' business skills in:
accounting,
finance,
management,
and analysis.
They are expected to build solid communications skills and learn strategies essential for developing valuable products, services, and business models. Training in critical areas of business technology is also provided, including data analysis and SAP.
Lamar University's College of Business is backed by AACSB (Association to Advance Collegiate Schools of Business), a gold standard of quality in business education worldwide.
---
University of Maine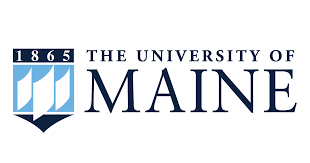 Founded in the village of Machias in Washington County, the University of Maine at Machias is one of the schools that offer fully online degrees. Its Bachelor of Science in Business and Entrepreneurial Studies requires completion of 27 credit hours of foundation courses in:
business,
marketing,
accounting,
economics,
and statistics.
There is also a required 33 credit hours devoted to upper-level courses, with a concentration on Small Business and Entrepreneurship as one of the choices. It is a curriculum inspired and infused by entrepreneurship.
Students are taught professional skills and entrepreneurial talents that will shape them into successful entrepreneurs who are also prudent risk-takers and persistent problem solvers.
---
Northwood University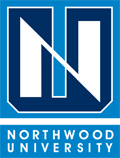 Starting a new business from scratch can be possible with the help of a degree in entrepreneurship. The University of Northwood, headquartered in Midland, Michigan, offers a bachelor of business administration with a major in entrepreneurship.
The online degree requires a total of 126 semester hours, covering a broad range of courses that will arm students with the necessary skills to become an entrepreneur.
The program tackles managerial practices of:
successful entrepreneurship,
business models,
entrepreneurial marketing,
new venture finance,
entrepreneurial leadership,
and many others.
---
UMass Global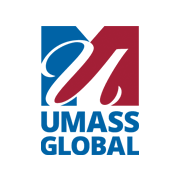 Established by Chapman University in Orange, California, UMass Global was initially built to deliver high-quality education to the El Toto Marine Corps Air Station. Now a different university, Brandman has expanded its programs to serve a large and diverse student population.
The university offers programs on-campus, online, or both. One of the courses fully available online is the BBA in Entrepreneurship. With the aim to prepare students to start and run a company, this online degree program teaches them how to write business plans, compete in the market, use operating strategies, learn the principles of financing small businesses, and a whole lot more.
Students must complete a minimum of 120 semester units, including a combination of general education and program requirements.
---
Western Carolina University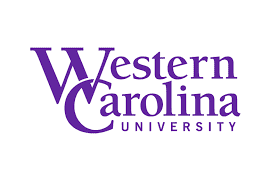 Sitting in Cullowhee, North Carolina, Western Carolina University is afforded an incredible view of the Great Smoky and Blue Ridge mountains. The university offers an online Bachelor of Science in Business Administration with a concentration in Innovation Leadership and Entrepreneurship. The program covers core requirements from a range of disciplines, including:
accounting,
economics,
management,
and marketing.
It emulates the active-learning model of WCU's on-campus programs, with students needing a total of 120 semester hours. Out of those credit hours, 36 hours are devoted to business core courses, 24 to major courses, and 18-24 to general electives.
---
Albertus Magnus College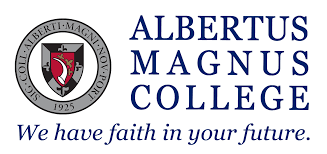 Founded by the Dominican Sisters of Mary of the Springs, Albertus Magnus College is located in the beautiful suburban area of New Haven, Connecticut. The school offers more than 50 undergraduate majors, minors, and concentrations in diverse fields.
One of their degree programs, Bachelor of Science in Business Management major in Entrepreneurship, is available online. Aside from the 72 credit units on general education and electives, students who major in entrepreneurship concentration must complete an additional 24 credits.
The entrepreneurship core courses touch on the following:
business modeling and analysis,
social entrepreneurship,
product development,
project management of innovation,
and others.
---
Touro University Worldwide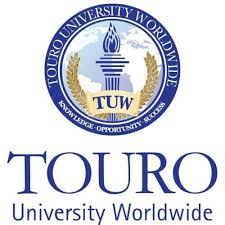 A nonprofit institution of higher learning, Touro University Worldwide, located in Los Alamitos, California, has designed a Bachelor of Science in Business Administration and Management online degree with a concentration in Entrepreneurship for students who want to learn the course from the comfort of their homes.
With an option to maximize the number of credit transfers, the degree program's 120 credit hours can be completed in a shorter time. Those who enroll full-time can finish the degree in three and a half years.
Students are taught the critical components of successful entrepreneurship, including:
small business management,
marketing and sales,
plus start-up and e-business formation and management.
Their online learning is achieved through solid theoretical training and practical problem-solving for small businesses and start-ups.
---
Frequently Asked Questions
What are the tuition rates for an online Bachelor's in Entrepreneurship program?
The cost of tuition is one of the most important considerations for many students, whether they are planning to study on campus or online. The cost depends on several factors as well, such as state residency. Some colleges and universities have higher tuition costs for students who live out of state.
Students should also consider the technology fee as it is a staple in many online courses covering costs for:
technology improvements,
24/7 support,
and online learning management systems.
Many online Bachelor's Degrees in Entrepreneurship cost per credit in the range of $235 to $78. Overall, aspiring students can expect to pay between $28,000 and $94,000 for their total tuition.
What are the common career pathways for Bachelor's in Entrepreneurship graduates?
Earning a degree in entrepreneurship can open a wealth of opportunities from:
non-profit organizations,
business consulting,
business sales,
market research and development
and management.
Entrepreneurship graduates won't have a hard time finding job positions where they can apply their acquired knowledge and skills. Many choose to venture into startups, a step that might involve risks but also promises more significant rewards.
Those who are more cautious can always choose to become business analysts, consultants, or marketing managers. These titles often require business-related degrees.
Either way, whether one chooses to gain experience and insight by working for someone else or decides to venture on their own, an online degree in entrepreneurship will provide them with sufficient skills and training to be successful in their chosen path.
How much do professionals with a Bachelor's degree in Entrepreneurship earn?
Based on the forecast of the Bureau of Labor Statistics, marketing manager positions will grow by nearly 35,300 between 2021 and 2031. Professionals with a degree in entrepreneurship can expect to earn an annual salary between $127,150 to upwards of $208,000. It can vary depending on the business that one will go to and how successful it is.
A small business owner has a median earning of $77,382, while a business consultant can make as much as $78,902.
What can I expect to learn in a Bachelor of Entrepreneurship degree program?
A Bachelor of Entrepreneurship degree program will provide you with the knowledge and skills necessary to become a successful business owner. You will learn about the fundamentals of business, such as finance, marketing, management, accounting, and strategy.
You will also explore the legal and ethical aspects of starting and running a business, as well as the different types of business models and funding sources. You will develop an understanding of the entrepreneurial mindset and sharpen your skills in problem-solving, decision-making, and communication.
Additionally, you'll be exposed to the latest technologies and trends in the field, as well as learn how to apply them to real-world business scenarios.