An online Bachelor's degree in Game Design opens a wealth of opportunities for enthusiasts who wish to make a mark in the gaming industry. Gaming and game development companies look for qualified individuals who have had thorough preparation and comprehensive training in the understanding of the artistic and creative components of the study.
They also need to be adept in communication or verbal skills and possess the right personality and attitude toward collaborative work. A Bachelor's in Game Design is the perfect avenue for education and training in this respect.
Bachelor's degree in Game Design graduates emerge as fully equipped individuals who are ready for the challenges in the highly competitive and evolving field of the creative technology industry. As the sector surges with increasing interest from players and stakeholders, the need for game design specialists is increasingly becoming evident. The video gaming market revenue is projected to rise to nearly $180 billion in 2021, with the United States accounting for 32% of it.
Featured Programs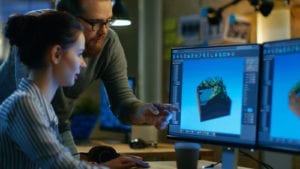 Although pursuing a Bachelor of Game Design degree is generally a time-consuming feat, it is possible to earn the degree without interfering with work schedules or everyday life. Distance learning does not only allow for the convenient scheduling and organization of studies; it also offers the flexibility to attend to commitments while learning.
Page Jumps!
**********
METHODOLOGY
In coming up with our 9 Best Online Schools for Bachelor's in Game Design, we factored in some of the exceptional features of each program offered by online academic institutions. In recognizing the paramount importance of quality education, we present each online school's curriculum and instruction, underscoring the rigorous coursework and the standards of excellence students need to satisfy to earn the degree.
Because distance and inconvenience should not in any way hinder individuals from pursuing their educational goals, the online learning platform for each Bachelor's in Game Design degree is also taken into account. Also featured are each of the online degree's total number of academic credits and the terms or schedules for attendance.
Value for money is a motivating factor for enrollees. When available, we disclose the tuition rates, fees, and financial aid options that the 9 Best Online Schools for Bachelor's in Game Design programs provide for students. Specific jobs and careers for graduates are also provided. They are listed below in random order so you can choose a program that fits your individual needs.
Other factors were considered as well, such as:
100% Online Virtual Learning Environment,
Allows for personal interaction with Professors and fellow students through online discussions, web seminars, and message boards,
Builds an extensive portfolio of your game designs,
Instructs students on the most innovative and up-to-date technology used in today's field of Game Design,
Combines theory and coursework in game art and game design with a focus on 3D Modeling, Digital Painting, Lighting and Shading, just to name a few important course topics,
Affordable options through Financial Aid,
Offers Student Support Centers 24/7 and Career Counseling, as well as, Networking opportunities,
Ease of credit transfers and properly accredited,
Provides a variety of career options, such as an Animator, Video Game Designer, or Modeler, plus many more,
Adds to your proficiency in design tools used in Game Design, such as In-Design, Photoshop, 3DS Max and Illustrator, among others.
Are you interested in learning more about our ranking process? If so, please see our Methodology page!
**********
Best Online Schools for Bachelor's in Game Design
Southern New Hampshire University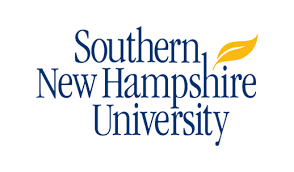 ONLINE BACHELOR'S IN GAME DESIGN DEGREE PROGRAM
Southern New Hampshire University offers an online bachelor's degree program that focuses on "game art." The program provides a curriculum that lets students use tools like Adobe Software Suite and 3DS Max to help them build the right foundation for professional game designs.
Some major courses in this program are:
3d-Modeling and Animation,
Interactive Animation,
Environment Design,
and a Game Art and Development capstone.
Students earn the online Bachelor of Arts in Game Art and Development after finishing a total of 120 credits at their own pace at eight weeks per term entirely online.
With a history that dates back to 1932, Southern New Hampshire University started as a teaching business and has now evolved into one of the most dynamic universities in the nation, offering programs and courses in the fields of:
education,
liberal arts,
social science,
business,
and STEM.
The university accepts more than 90 credits for bachelor's degrees and 45 credits for associate degrees, making it transfer-friendly and convenient, especially for online students.
---
Cogswell Polytechnical College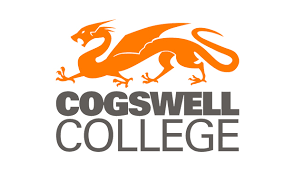 ONLINE BACHELOR OF ARTS IN GAME DESIGN ARTS DEGREE PROGRAM
With two concentrations to choose from, Cogswell College's 100% online program, the Bachelor of Arts in Game Design art prepares and gives aspiring game designers and developers a comprehensive approach to understanding the technical and creative side of the game industry.
The Game Art concentration courses are focused on 3D Modelling, Level Design, and Game Animation that teach topics leading to the creation of a game engine. The Game Writing concentration, on the other hand, tackles the narrative side of game development.
Cogswell College originated as a high school in 1887 and turned into a technical college in 1930. This private, for-profit institution is situated in San Jose, California, and offers programs in:
Technology,
Animation,
Music,
Business and Games.
The school has partnered with Silicon Valley to provide students with a unique and competitive edge when training for jobs in technology or animation companies.
---
Lindenwood University

ONLINE B.A. IN GAME DESIGN DEGREE PROGRAM
The School of Arts, Media, and Communications at Lindenwood University offers a Bachelor of Arts in Game Design, which delivers advanced courses in game design and production to resolve complex design problems and visual organizations in creating a portfolio.
Additionally, some minor courses in storytelling and character development are also included in the curriculum. The program can be taken in entirely online. Its online programs are accessible 24/7 and may be completed within finished within a 7-week term.
With eight campus locations, Lindenwood University is home to students from 40 states and more than 60 foreign countries. It offers over 115-degree programs and also sets evening and accelerated degree programs for working adults.
This private, liberal arts university has a main campus in Saint Charles, Missouri, and has a sister college in Belleville, Illinois, named LU-Belleville.
---
Davenport University

ONLINE BACHELOR OF SCIENCE IN COMPUTER SCIENCE SPECIALIZING IN GAMING AND SIMULATION DEGREE PROGRAM
Davenport University has been offering online education for 19 years. Today it now has more than 50 online degree programs, including a Bachelor of Science in Computer Science. While this is an online Computer Science program, it has a unique set of specializations that students can choose from.
The school offers different concentrations, namely:
Artificial Intelligence,
Computer Architecture,
Algorithms
and Gaming and Simulation.
Students who take up Gaming and Simulation will learn a comprehensive core foundation, which includes:
programming courses,
design,
prototyping,
2D and 3D game development and design, all delivered in an asynchronous format.
Starting as Grand Rapids Business College in 1866, Davenport University now operates multiple locations in Michigan and online. This independent, nonprofit institution has its main campus in Grand Rapids and grants associate, bachelor's, and master's degrees and post-certification diplomas in the areas of business, technology, health profession, arts and sciences, and urban education. It is duly accredited by the Higher Learning Commission.
https://www.youtube.com/watch?v=7fN8sf15k7w
---
University Of Advancing Technology

ONLINE BACHELOR OF ARTS IN GAME DESIGN DEGREE PROGRAM
As a program strongly focused on multiple gaming platforms, the Bachelor of Arts in Game Design degree program lets students dive into a complete range of hands-on training and learning. It has the objective of producing graduates who can capitalize on their top qualifications in game design, programming, and animation.
Its core curriculum list is divided into three categories such as:
Conceptual/Foundational Courses,
Skills Development Courses,
and Synthesis Core.
University of Advancing Technology (UAT) boasts of itself as holding the only fully accredited game design program since 1995. UAT also offers impressive degree programs in the following areas:
Game Art and Animation,
Game Programming
and Serious Game Simulation.
Located in Tempe, Arizona, the University of Advancing Technology aims to incorporate technology into its general education in all of its 20 programs for associate, undergraduate, and master's level.
UAT was founded in 1983 as a training school for engineers and architects seeking to earn certifications in computer-aided design. At present, UAT serves students enrolled in various majors:
Digital Arts,
Creation and Simulation,
Software Engineering,
Cyber Security,
Game Studies
and Business and Innovation.
---
Full Sail University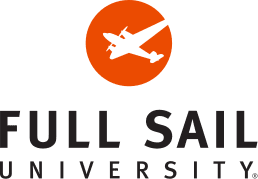 ONLINE BACHELOR OF SCIENCE IN GAME DESIGN DEGREE PROGRAM
Full Sail University offers a top program in Game Design which is entirely focused on game development and prototyping. This 29-month online bachelor's program emphasizes the following:
Game Mechanics,
Game Balancing
and Prototyping.
As they progress through the curriculum, students must complete six-game and interactive design "Project and Portfolio" courses that yield to mastering the field and publishing their games. Students in their second year get to use Project LaunchBox. It is a program for students who want to access all their files, projects, and coursework 24/7 throughout the remaining term.
As a former recording studio in Ohio that offered courses in audio engineering, Full Sail University has now grown and expanded its course programs which are accelerated and therefore completed only in half the time.
Unlike most schools, the FSU tuition rate is set for the whole duration of the student's program, with books and supplies as its inclusions.
---
George Mason University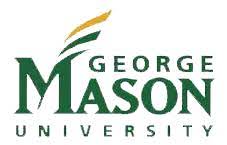 ONLINE BACHELOR OF FINE ARTS IN COMPUTER GAME DESIGN DEGREE PROGRAM
At George Mason University, you will gain the necessary skills for a thriving career in the computer design industry. It has a Bachelor of Fine Arts in Computer Game Design degree with a curriculum that requires major courses in:
Portfolio Preparation,
Game Design Studio,
Consumer Gaming Platform Analysis,
Advanced Game Design Animation,
and a Senior Game Design Capstone.
Along with some electives in Digital Media, Visual Arts, and General Electives, you can fulfill this degree by earning 120 total credits entirely online. Students must also attend a "Pre-Internship Seminar" preceding the senior capstone and Internship.
As a public research university in Fairfax County, Virginia, George Mason University sits on a 677-acre wooded land admitting more than 30,000 students. Other campus locations are in Arlington, Manassas, and Loudoun, Virginia.
Its founder, George Mason, was the genius behind the American Revolution and the author of the Virginia Declaration of Rights and Virginia's First Constitution. In 1972, the institution broadened its programs and soon experienced rapid growth in its enrollment. It continues to offer a myriad of programs, including online and distance education.
George Mason University is accredited by the Commission on Colleges of the Southern Association of Colleges and Schools.
---
Savannah College of Art and Design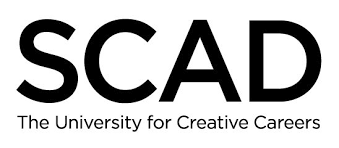 BACHELOR OF FINE ARTS IN INTERACTIVE DESIGN AND GAME DEVELOPMENT
The Savannah College of Art and Design takes Game Design seriously. The school took home the award for winning E3 College Game Competition—a trade event for the gaming industry. Its Interactive Design and Game Development Degrees are delivered through online learning.
Forthcoming baccalaureate students can choose from either a Bachelor of Arts in Digital Media (with a concentration in either Game Development or Interactive Design) or a Bachelor of Fine Arts in interactive design and game development (with a concentration in either Game development or Interactive design and Physical computing). No matter which tracks you choose, a good deal of Game Design and Game Development courses are present in each curriculum.
Formed in 1978, the Savannah College of Art and Design or SCAD) has been serving talented learners in art education in multiple locations in the state of Georgia, Hong Kong, and Lacoste, France. The institution has eight academic art divisions:
Building Arts to Fashion,
Entertainment Arts,
Digital Media,
Fine Arts and Design, to mention a few.
Its e-learning has been around for 12 years and is accredited by the Southern Association of Colleges and Schools, the Commission on Colleges, and South Carolina Commission on Higher Education.
---
Liberty University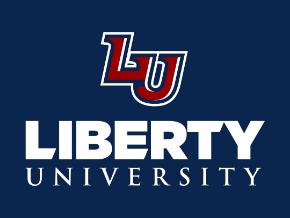 ONLINE BACHELOR'S IN INFORMATION TECHNOLOGY – GAMING DESIGN DEGREE PROGRAM
You can finish a bachelor's degree in Information Technology with a specialization in Gaming Design in as little as 3.5 years. This online program has courses like Graphic Design, Digital Imaging, and 3D Graphics, and each session lasts eight weeks. The 120-credit curriculum is comprised of a combination of the following:
C# programming,
interactive game development,
and game design coursework.
This is a degree program that is ideal for students who are into coding, programming, and gaming.
Considered one of the largest Christian universities in the world, Liberty University serves more than 100,000 students enrolled in its multitude of academic programs (both in-seat and online) in various academic schools.
It was built and organized by a pastor in the year 1971 in Lynchburg, Virginia, and has been aiming to continue to offer the most affordable programs and one of the most military-friendly schools in the nation.
***
Frequently Asked Questions
What types of degrees are best for a career in Game Design?
The best degrees for Game Design are typically those in the Computer Science and Engineering field. This includes degrees such as a Bachelor's in Game Design, a Bachelor of Science in Computer Science, a Bachelor of Arts in Computer Engineering, and a Master of Science in Game Design.
Other degrees that may be beneficial include a Bachelor of Arts in Graphic Design, a Bachelor of Arts in Creative Writing, and a Bachelor of Arts in Animation.
What does an online Bachelor's in Game Design coursework consist of?
Alongside introductory courses like History, Statistics, and Mathematics, an online bachelor's program may feature core courses such as:
Game Development,
Digital Arts,
Game Design,
3D Animation
or Modeling and Game programming.
Generally, this program requires a capstone, and students are expected to create their own video game or portfolio.
What are the usual career paths for Bachelor of Game Design graduates?
Graduates of a Game Design program may choose to continue their education with a master's degree, or they can benefit from pursuing careers in the creative or design industry. These include professions like:
Video Game Designer,
Creative Director,
Mobile User Interface Designer,
Video game Artist
or even Software Programmer.
How much money do professional Game Designers make?
Salaries for game designers vary widely. According to the United States Bureau of Labor and Statistics, professional multimedia artists and animators (and other game design-related professions) who work a regular full-time schedule can earn up to $131,370 annually with a median wage of $78,790.