An online Bachelor's in Graphic Design provides students with the right avenue for developing their skills in and satisfying their passion for creating. Individuals who are confident about their artistic flair can have formal education and training in visual techniques, including making good use of images, colors, type, and clips, through this degree program.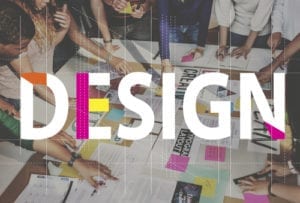 Graphic Design majors are taught and trained to master different design skills and tools such as Adobe design software, web design, and typography. They are guided to learn the fundamental graphic design concepts, usually involving type, illustration, photography, animation, and other techniques.
As a field of discipline, graphic design is broad and varied. With a bachelor's degree, artistic individuals seeking to become a graphic designer can carve out their careers and find lucrative and fulfilling work in the graphic design industry.
Featured Programs
Degree holders can leave a lasting mark in the creative field, whether it is in:
print media,
traditional publishing,
digital marketing,
advertising,
or film and television.
Page Jumps!
METHODOLOGY
Our 15 Best Online Schools for Bachelor's in Graphic Design list names the colleges and universities in the United States that stand out in their distance learning undergraduate programs. We take into account how the schools maintain rigorous coursework and standards of excellence that students need to satisfy for admission and completion of the degree.
Listed in random order, the 15 Best Online Schools for Bachelor of Graphic Design underscores their modern graphic design tools, technologies, and techniques used in the program courses to address the evolving needs of the industry. The virtual platform and the program duration, including fast-track options if any, are also presented.
Other factors were considered such as:
Properly regionally accredited,
Allows for proficiency in the field of Graphic Design; coupling your love for art with a profession you can be passionate about,
Can be completed through a 100% Online Virtual Learning or Hybrid Format,
Designed to instruct on all aspects of Graphic Design expressed through electronic media, through creative print, animation and many other methods of thought-inducing advertising or design,
Provides for entry-level positions in advertising, as a Graphic or Web Designer, as well as, an Art Director or Freelance Graphic Designer, plus many more,
Offers innovative and comprehensive coursework, along with the most up-to-date training in the technology used today in the field of Graphic Design,
Encourages teamwork, entrepreneurship, creativity and problem-solving skills,
Taught by exceptional instructors experienced in the field of Graphic Design; ready to help you build a portfolio pursuant to today's job industry requirements,
Provides hands-on learning opportunities, such as internships and/or capstone projects to graduate,
Offers many specialization options within the topic of Graphic Design,
Financial Aid opportunities, Ease of Credit transfers, as well as, a Student Support Center available to online students 24/7.
For an in-depth look, please see our Methodology page.
---
Best Online Schools for Bachelor's in Graphic Design
Berkeley College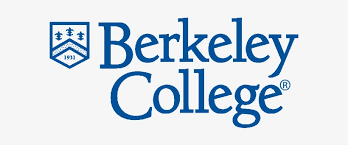 Online Bachelor of Fine Arts in Graphic Design
With physical campuses in New York and New Jersey, Berkeley College is one of the universities that offer a Bachelor of Fine Arts in Graphic Design degree online as part of Berkeley College Online. Innovative and thorough, their Graphic Design program aims to give students more career options while helping them stand out in the tight job market. Future graphic design majors are equipped with the skills needed to deliver results in the field of visual communications, including the art and business aspects.
The graphic design program requires 120 semester credit hours. The courses on offer explore the theory, language, and tools of graphic design, including:
web design,
user interface,
interactive design,
motion graphics,
animation,
digital photography,
imaging,
illustration,
filmmaking,
packaging,
game design,
and advertising.
The program also highlights the need to effectively apply their knowledge by leveraging current industry software for a wide range of applications.
Did you know?
As a student from Berkeley University, you have the chance to join guest lectures, field trips, and other design-related events. You can even join in job-related assignments or internships for a more valuable learning experience.
---
Full Sail University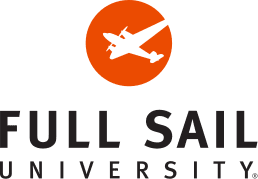 Bachelor of Science in Graphic Design Online Degree Programs
Hailing from Winter Park, Florida, Full Sail University has a range of degrees designed for the field of entertainment, media, arts, and technology. Its Bachelor of Science in Graphic Design is available entirely online.
A healthy mix of art and business, this degree program translates abstract concepts into tangible visuals. Graphic Designers will acquire a comprehensive understanding of the world of design involving print publishing and interface design. They are guided to hone their skills media integration, advertising, and branding.
A few of the courses that Graphic Design students can take include:
typography and page layout,
digital publishing and design
and art theory.
The online bachelor's in graphic design degree program can be completed within 29 months.
Did you know?
Thru the Academic Advantage Scholarship, Full Sail University offers a scholarship of up to $15,000 to qualified students.
---
Kentucky Wesleyan College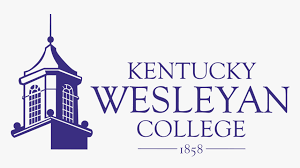 Bachelor of Arts Online Degree-In Graphic Design
Located in Owensboro, Kentucky, Kentucky Wesleyan College currently offers 29 majors and 13 pre-professional curriculums, and undergraduate programs including an online Bachelor of Arts in Graphic Design. The program is designed to help meet the demand for highly qualified and capable professionals for the graphic design industry and other related fields.
Students enroll in courses such as:
drawing and foundation design,
typography,
branding design,
publication,
web design,
animation,
and many other advanced projects.
Overall, the students are required to render 120 credit hours to graduate from KWC's graphic design program. There is also a need to complete an internship, which is vital in strengthening the students' experience beyond the classroom.
Did you know?
Numerous rankings recognize Kentucky Wesleyan College as one of the country's best online Bachelor's Degree Programs in Graphic Design!
---
Midway University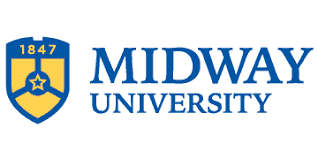 Marketing Communications in Graphic Design Online Degree-B.S.
Situated in Midway, Kentucky, Midway University has an array of degrees offered both online and on-campus. The university is accredited by the Southern Association of Colleges and Schools Commission on Colleges. Students seeking a career in the field of art and design will be pleased to know that a Marketing Communications in Graphic Design degree is available online.
The degree program prepares students in mastering the creation of standout marketing materials across various platforms by covering a range of classes in:
business,
marketing,
communication,
branding,
and graphic design,
digital storytelling,
animation,
Photoshop,
social media management,
and brand management.
This graphic design program has a 120-credit-hours requirement that can be completed in 4 years on full-time study. That requirement can be cut down in consideration of credits transferred or earned through the school's Credit for Prior Learning program.
Did you know?
After completing 120 credit hours (4 years), you can earn an online graphic design degree. However, you can trim the time through the school's Credit for Prior Learning program, although this will depend on your credits transferred or credits earned.
---
Rocky Mountain College of Art and Design

Bachelor of Fine Arts Online Degree in Graphic Design
Since 1963, Rocky Mountain College of Art and Design has prepared students for a variety of careers in the creative field. The school, which has made its home in the foothills of Colorado, is accredited by the Higher Learning Commission (HLC) and an accredited institutional member of the National Association of Schools of Art and Design (NASAD).
The university offers a Bachelor of Fine Arts in Graphic Design online. This program requires a total of 123 credit units. Part of the curriculum includes:
graphic design techniques and methodologies,
history,
literature,
humanities,
and social and physical sciences.
Aiming to provide a multi-faceted education, this BFA in Graphic Design gives an in-depth understanding of research, design methodologies, and visual graphics theories. Some of the latest software and technologies covered by the program include Adobe Photoshop, Adobe InDesign, and Adobe Illustrator.
Did you know?
The program not only revolves around graphic design but also explores literature, history, humanities, and the physical and social sciences of this field.
---
Savannah College of Arts and Design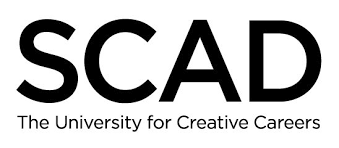 Online Bachelor in Fine Arts in Graphic Design
Located in the state of Georgia, Savannah College of Arts and Design is a private, nonprofit institution accredited by the Southern Association of Colleges and Schools Commission of Colleges.
The school gives aspiring students the opportunity to become fluent in the visual language that defines powerhouse brands and organizations through their online Bachelor in Fine Arts in Graphic Design degree program.
Beyond the fundamentals of design, students will be able to delve into:
product packaging,
entrepreneurship,
mobile technology,
interface design,
and user experience.
They will be equipped with skills that can help them flourish in the design industry, from branding and visual marketing to interactive media and multi-platform campaigns. To graduate, online Graphic Design students must complete 180 credit hours and a portfolio.
---
Southern New Hampshire University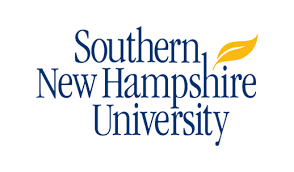 Bachelor of Arts in Graphic Design and Media Arts Online
A private, nonprofit, and accredited institution in Manchester, New Hampshire, Southern New Hampshire University is awarded the 21st Century Distance Learning Award for Excellence in Online Technology by The United States Distance Learning Association (USDLA).
One of the degrees offered in its innovative online platform is the Bachelor of Arts in Graphic Design and Media Arts. This program teaches students to translate their ideas through concept, design, and digital media. They are given two concentrations:
3D Modeling
Animation or Web Design
The majority of the coursework for graphic designers is built around training students to master the ins and outs of aesthetics and creative problem solving using the latest technology. The students are provided with the cultural and social context for the work that they do.
Graphic Design programs taught by SNHU's faculty allows up to 90 credits toward an undergraduate degree, with a total credit requirement of 120.
Did you know?
SNHU is handled by award-winning creative faculty using the most advanced technology today. You can enroll in the program even if you have no SAT/ACT scores.
---
University of Maryland Global Campus

Online Bachelor's degree in Graphic Communication
Found in Largo, Maryland, the University of Maryland Global Campus is an online state university offering undergraduate and graduate program in fast-growing fields. Students pursuing their careers in the creative field can take advantage of the school's online Bachelor's degree in Graphic Communication.
In this online degree program, students will receive training in:
graphic art and design,
computer graphics,
communication,
business-oriented writing,
and publication.
They are also taught to be adept at current technology and tools, including Adobe Suite of Software (Photoshop, Illustrator, InDesign, Premier, After Effects, and Flash). Their extensive coursework focuses on producing effective visual communications, motion graphics, mobile applications, and web designs.
This online Graphic Communication degree requires 120 total credits, accepting up to 90 transfer credits.
Did you know?
Students are allowed to transfer up to 90 credits into the online program.
---
Upper Iowa University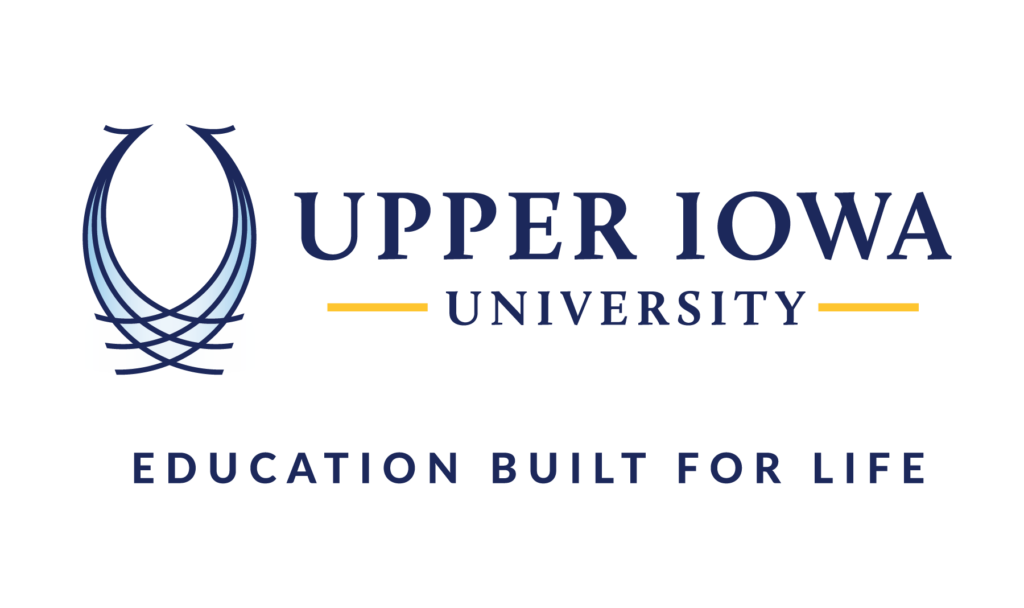 Graphic Design Major-Online B.S. Programs
Located in Fayette, Iowa, Upper Iowa University offers accredited, quality programs both on-campus and online. The school is accredited by the Higher Learning Commission (HLC). Their online undergraduate degree in Graphic Design arms students with technical and creative skills to stand out in their chosen fields, whether it is in traditional print publications, advertisements, and web designs.
One of the requirements for online students is a subscription to the Adobe Creative Cloud. A portfolio-driven program, this Graphic Design degree train students in formulating unique responses to design problems and creating original work in every course.
With a 120-credit hour requirement, this program includes:
digital imaging,
typography,
publication design,
advertising design,
web publishing,
social media,
and digital photography in its core classes.
Aside from the mastery of software, the curriculum is designed to help students build an individualized portfolio of original work, giving Upper Iowa University an edge from other schools.
Did you know?
This is a military-friendly school that helps active-duty personnel and veterans of the military to obtain a college degree.
---
University of Florida

BA in Digital Arts and Sciences
While the DAS (digital arts and science) program crosses college boundaries between communication, arts, and technology, the BADAS program (Bachelor of Arts in Digital Arts and Sciences) crosses conventional college boundaries between engineering, the arts, and communications. The University of Florida is a perfect choice if you plan to obtain your undergraduate online graphic design degree.
The school's BA in Digital Arts and Sciences strongly focuses on:
game design,
animation,
and digital production
You will learn the necessary skills for more modern graphic design. The program also teaches you the different programs and tools for making digital images and hones you with all the relevant methods to discover your creativity for your goals.
Students also become well-versed in present issues in interactive and social media, creative design solutions, and critical thinking. You can also choose any three innovative disciplinary tracks: animation, game design, and digital production. All these combine skills in design, technology, and digital storytelling.
Animation:
Learn industry-standard video games, films, and interactive media content creation methods.
Utilize the 12 Principles of Animation to bring characters to life.
Create skills and concepts in making compelling stories via animation.
Game Design:
Learn realistic technical skills required to fuel the development of interactive entertainment.
Utilize game design and game production standards using the latest creative methodologies.
Join in interesting courses that show you development mechanisms and industry-standard tools.
Experience Design and Production
Understand the whole process of pre-production, production, and post-production
Create management skills and teamwork through client-based and class-based projects
Use your creativity in visual storytelling, digital media, and live show design.
Upon completing the program, you will gain ample experience working collaboratively with teams on different media projects like applied and serious games, virtual worlds, and live digital performances.
At the University of Florida's Design and Production program, the focus includes:
Design virtual and augmented environments
Digital media augmented environments
Projection design
Audio design
Digitally enhanced performances
This course is perfect if you are passionate in:
Dance
Music
Theatre
Design arts
Career Tracks and Opportunities
2D/3D Animator
Game Designer
UI/UX Designer
Motion Graphics Animator
Level Designer
Concept Artist
Cinematographer
Visual Effects Artist
Production Coordinator
Character Modeler
Technical Animator
Software Engineer
Graphical User Interface Programmer
Character Artist
Interaction Designer
Digital Storyteller
Interaction Designer
Did you know?
If you want to complete the degree quicker, the University of Florida allows you to transfer your credits into their online program.
To learn more about the BADAS program at the University of Florida, you can visit this site.
---
Bellevue University

Bachelor of Arts in Graphic Design
Bellevue University offers an online bachelor's degree program in graphic design to help students reach their goals in the creative field. The program strongly emphasizes the importance of creating aesthetically stimulating designs and how these convey a message to its audience.
This graphic design degree is 100% online and will teach you how to prepare and apply critical thinking skills when you visually solve problems. You will also learn to use today's industry-standard hardware tools and software competently, master visual communication, and use the right production method in web or print design.
In this online program, you will also make a portfolio as you go. By the time you complete the course, you become more knowledgeable and creative in the field. This course will also help you be an expert in Adobe creative software suite—the most important software every designer today should be aware of.
Upon graduating from the online graphic design degree program of Bellevue University, you will also:
Recognize how images, color, typography, layout, and other graphic design principles influence branding, design, and messaging.
Build on those concepts and principles to make design solutions for different audiences.
Utilize different technologies and media and have confidence in making digital and print mediums.
Computer Requirements:
Since this is an online graphic design course, make sure you fully meet the computer requirements to take advantage of the program. There are several Adobe applications available, but for this specific program, you need to have:
Adobe Illustrator
Adobe InDesign
Adobe XD
Adobe Photoshop
Other requirements include:
Adobe Creative Cloud software subscription
Pointing device (graphics tablet, mouse, trackball, trackpad, mouse)
Color Printer for mocking up work and proofing
Smartphone/Digital Camera (at least 8 megapixels)
Scanner
Broadband internet
Sketch books
Basic arts supplies
University Accreditation:
The Higher Learning Commission duly accredits the university. This non-profit university offers affordable online graduate and undergraduate programs. The school's top priority is to design programs ideal for working adults. Meaning to say, your online learning experience will give you real-world knowledge of today's careers. This ensures that every penny and hour you put into your studies is well spent.
Bellevue's online learning program is tailored for your goals and your life. Their flexible online courses are created to deliver the best learning in a format that fits your schedule without compromising faculty collaboration and feedback with students across the country.
Students can complete their assignments day or night—whichever schedule works for them.
Students can always stay on track, thanks to the help of a Student Coach who supports them from day one until graduation.
One of the advantages of Bellevue's online program is the 24/7 technical support. As an online student, you are granted access to the school's Service Desk for software or hardware support any time, any day, seven days a week, either via email, phone, or the online help response system. The online library service is also available 24/7. The school also has other helpful resources for the students, like online tools or tutorials.
Did you know?
A tuition discount is offered to active members of the military and their spouses for Bellevue University's online graphic design program.
Check this site for more details about Bellevue University's online graphic design program.
---

Arizona State University

BS in Graphic Information Technology
If you are bent on working in the creative or graphic design field, Arizona State University's online graphic design degree program is a good choice. The school's Bachelor of Science in Graphic Information Technology stresses the value of creative and design content with management and business skills. This program will make you understand the importance of creativity in accomplishing business goals.
The program lets you discover your inner passion for design's technical and creative areas. It also gives you critical hands-on skills in various industries in either the non-profit, private, or public sectors. From the program, you will learn:
3D and 2D motion graphics
Commercial photography
Front-end web design and development
User experience design
Print technology
Video production
This program is designed for students to master the basic principles of graphic design to communicate information and ideas efficiently. Aside from giving you a solid foundation in the technicalities of design, the course also focuses on the creative side, thus making it stand out from the usual graphic design studies.
The interdisciplinary courses will teach you all the technical areas you need to explore, like UI, UX, web design and development, advertising, and digital media. By completing the course, you will become a design generalist and competitive in different industries that need creative experience and technical knowledge.
The field of visual design is very dynamic. Graduates from ASU earn jobs in industries such as diverse aerospace technology and advertising. Many graduates from ASU have joined organizations like Boeing, Shutterfly, i4Software, Leo Burnett, Blue Media, and many more. Here are careers that await you after completing your graphic information technology program.
Animator
Art director
Film editor
Graphic artist
Graphic designer
Photographer
Web Developer
Another great thing about enrolling at Arizona State University is their outstanding technology and design experts. With more than 350 faculty members in Ira A. Fulton Schools of Engineering, you are guaranteed to get the best out of your schooling. Many of their faculty members have also been recognized and awarded the highest distinctions. Some of the faculty milestones include:
National Academy of Engineering members
National Academy of Sciences member
National Academy of Construction members
National Academy of Investors members
And more than 42 NSF Career awards for early-career faculty in the past four years.
Did you know?
Arizona State University's online Graphic Information Technology degree is recognized as one of the most innovative programs by the US News and World Reports.
Find out more about ASU's online Graphic Information Technology program here.
---
Penn State World Campus

Bachelor of Design in Digital Multimedia Design
The Bachelor of Design in Digital Multimedia design program of the Penn State World Campus helps students learn and understand the necessary skills they should have to secure a job in the graphic design field.
This program's great because it takes a mixed approach to graphic design. It focuses on marketing, product design, technology, and media, which are critical skills to the graphic design industry. The program guarantees that all students are prepared and ready to join a corporate setting or offer the right services to their employers.
Today, there is a constant need for multi-domain design makers and thinkers that can meet the current challenges of the complex world. This program helps you prepare for a truly rewarding career and teach you how to adapt the design process to solve contemporary and real-world design issues successfully. As you go along, you will discover, develop, define, and deliver compelling designs thru information technology and communication.
Upon completing the program, you can use all the skills you learned to make, execute, and assess communication strategies. This makes you a valuable asset for any corporation, business, government, and non-profit organization.
Career options for this field include:
Digital designer in motion, brand, and user experience
Web developer
Art director
Advertising manager
Media relations professional
Public relations specialist
Penn State World Campus allows you to develop your portfolio before finishing your online degree program. When you have a strong portfolio, it will prepare you to take on a job in a business or corporate setting. You can also showcase your work to possible employers so they can assess if you are fit for a specific work for their company.
Did you know?
Penn State World Campus has scholarships offered to qualified students in their online programs, provided that they complete a FAFSA and apply for scholarships that fit their status.
Click here to learn more about Penn State World Campus' Bachelor of Design in Digital Multimedia Design.
---
National University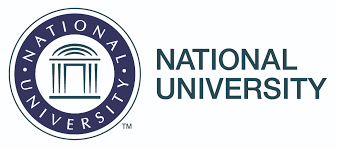 BA in Digital Media Design
The BA in Digital Media Design of the National University aims to gear its students with the right skills in preparation for working in the field of graphic design. The program emphasizes skills related to game designs, social media, animation, and instructional content to prepare students to work in different career options.
With all these, students are ensured that they have the relevant skills to work with modern tools and technology while at the same time recognizing the many ways that images and design can influence the audience.
National University is also a military-friendly school that will allow its students to start at any time of the academic year. Because you can start your program any month, the school can accept applications the entire year. This flexibility is perfect for active-duty military members or students with complex schedules. If you cannot start your course during the traditional semester, you can simply enroll anytime at National University.
The ultimate goal of the National University is to provide accessible and achievable college education to adult learners. Aside from that, the school also offers:
Four-week courses- You can focus on just one subject at a time, one month, and complete your degree faster
Online Classes- Study where and when it is convenient for you, thanks to its 100% online classes.
20+ locations- For on-campus students, you can choose from any of the school's 20 locations scattered across California
Military Friendly- National University is a Yellow Ribbon school. Thus, it offers tuition discounts to service members and their dependents
Did you know?
National University has four-week classes that will allow you to accelerate your degree program.
Visit this link to learn more about the school's online BA in Digital Media Design.
---
Maryville University

BFA in Digital Media
This program prepares you to be always updated with the ever-changing global work environment and recognizes that corporate professionals and business owners alike wish to maintain a more modern aesthetic to appeal to their customers.
The degree program helps you to keep up with company expectations. Thus, relevant training makes you use modern tools for artistic endeavors. As a graduate of BFA in Digital Media, you can work in many settings, including:
Graphic and interactive design
Print production
Advertising, marketing, and branding
Motion graphics (video and film)
Video game production
User Experience and User Interface design
Some career paths for graduates of online digital media include:
Digital media specialist
Graphic designer
Digital illustrator/artist
Digital media designer
Interactive designer
Web designer
UX Designer
UI Designer
Interaction designer
Motion graphics designer
Did you know?
Students are not required to submit their SAT or ACT Scores upon enrollment.
Know more about Maryville University's online graphic design program here.
Frequently Asked Questions
What do online Bachelor's in Graphic Design students study?
When it comes to online Bachelor's in Graphic Design, the courses can vary depending on the school and the concentrations they offer, but one aspect remains the same—this degree program provides an opportunity for students to take on the creative field and design industry.
Many online Graphic Design degree programs teach students the strong foundations in art and design principles along with their practical applications. Web design and development, illustration, typography, graphics, and layout are usually part of the course highlights.
Students are also trained to utilize current tools and software essential to their trade, such as Adobe Suite software. Specializations can either be focused on publication and print design, adverting and marketing, or motion graphics. Each concentration requires additional skills and training relevant to their area of interest.
Some schools help students in creating professional portfolios while others require them to participate in internships. Both have one end goal in mind—preparing students for a diverse career path in graphic design.
What are the career options for holders of an online Bachelor's in Graphic Design degree?
The field of graphic design is a broad one and can lead to different career paths. The most common include options include becoming graphic designers, with positions in print media like newspapers and magazines.
Some graphic designers find their calling in advertising, working in brand design and development. Many seek fulfillment in web design, working alongside corporations and businesses to create attractive websites.
There are also individuals who choose to become art directors, a career that requires them to supervise and conceptualize visual designs for print and digital media. Some find work as multimedia artists and animators. In this field, they usually create visual effects and animations which are highly valuable skills in television and movie productions.
Who should enroll in a Bachelor's in Graphic Design?
Students who pursue a Graphic Design degree are usually artistic and creative. They are often interested in learning and creating visual graphics. Along with a healthy dose of imagination, graphic design students must be keenly attentive to details. This includes seeing the full range of colors, doing the proper shading, and knowing the difference in fonts.
Graphic designers are also known to be tech-savvy, especially when using modern tools and software that are a considerable part of their trade. They should be patient and determined enough to learn the effective techniques that create a visual impact.