An online Bachelor's in Graphic Design provides students with the right avenue for developing their skills in and satisfying their passion for creating. Individuals who are confident about their artistic flair can have formal education and training in visual techniques, including making good use of images, colors, type, and clips, through this degree program.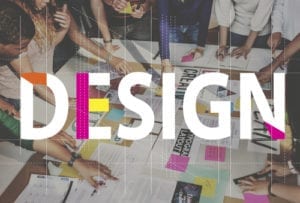 Graphic Design majors are taught and trained to master different design skills and tools such as Adobe design software, web design, and typography. They are guided to learn the fundamental graphic design concepts, usually involving type, illustration, photography, animation, and other techniques.
As a field of discipline, graphic design is broad and varied. With a bachelor's degree, artistic individuals can carve out their careers and find lucrative and fulfilling work in the graphic design industry. Degree holders can leave a lasting mark in the creative field, whether it is in print media, traditional publishing, digital marketing, advertising, or film and television.
QUICK LINKS
**********
Best Online Schools for Bachelor's in Graphic Design
METHODOLOGY: Our 10 Best Online Schools for Bachelor's in Graphic Design for 2021 list names the colleges and universities in the United States that stand out in their distance learning undergraduate programs. We take into account how the schools maintain rigorous coursework and standards of excellence that students need to satisfy for admission and completion of the degree.
Listed in random order, the 10 Best Online Schools for Bachelor of Graphic Design underscores their modern graphic design tools, technologies, and techniques used in the program courses to address the evolving needs of the industry. The virtual platform and the program duration, including fast-track options if any, are also presented. Other factors were considered such as:
Properly regionally accredited,
Allows for proficiency in the field of Graphic Design; coupling your love for art with a profession you can be passionate about,
Can be completed through a 100% Online Virtual Learning or Hybrid Format,
Designed to instruct on all aspects of Graphic Design expressed through electronic media, through creative print, animation and many other methods of thought-inducing advertising or design,
Provides for entry-level positions in advertising, as a Graphic or Web Designer, as well as, an Art Director or Freelance Graphic Designer, plus many more,
Offers innovative and comprehensive coursework, along with the most up-to-date training in the technology used today in the field of Graphic Design,
Encourages teamwork, entrepreneurship, creativity and problem-solving skills,
Taught by exceptional instructors experienced in the field of Graphic Design; ready to help you build a portfolio pursuant to today's job industry requirements,
Provides hands-on learning opportunities, such as internships and/or capstone projects to graduate,
Offers many specialization options within the topic of Graphic Design,
Financial Aid opportunities, Ease of Credit transfers, as well as, a Student Support Center available to online students 24/7.
For an in-depth look, please see our Methodology page.
**********
Independence University
Bachelor of Science in Graphic Arts Online Degree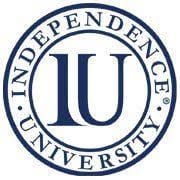 With educational roots dating back to 1891, Independence University is headquartered at West Haven, Utah. It is accredited by the Commission of Career Schools and Colleges (ACCSC) and boasts flexible online degree programs that may be completed in as fast as 20 months.
One of the online degrees on offer is the Bachelor of Science in Graphic Arts. The program helps students acquire the right skills to get their messages across through print and electronic media. Mastering the graphic design concepts is a vital part of the program, including the use of type, illustration, photography, animation, and various techniques. Students are taught the art of typography, web design, information design, logo and identity design, page layout design, entrepreneurship, package design, and internet commerce. They will get to familiarize and master essential tools like Photoshop, Flash, InDesign, and Illustrator.
---
Berkeley College
Online Bachelor of Fine Arts in Graphic Design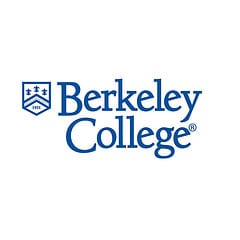 With physical campuses in New York and New Jersey, Berkeley College is one of the universities that offer a Bachelor of Fine Arts in Graphic Design degree online as part of Berkeley College Online. Innovative and thorough, their Graphic Design program aims to give students more career options while helping them stand out in the tight job market. Students are equipped with the skills needed to deliver results in the field of visual communications, including the art and business aspects.
The program requires 120 semester credit hours. The courses on offer explore the theory, language, and tools of graphic design, including web design, user interface, interactive design, motion graphics, animation, digital photography, imaging, illustration, filmmaking, packaging, game design, and advertising. The program also highlights the need to effectively apply their knowledge by leveraging current industry software for a wide range of applications.
---
Full Sail University
Bachelor of Science in Graphic Design Online Degree Programs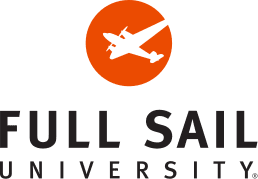 Hailing from Winter Park, Florida, Full Sail University has a range of degrees designed for the field of entertainment, media, arts, and technology. Its Bachelor of Science in Graphic Design is available entirely online. A healthy mix of art and business, this degree program translates abstract concepts into tangible visuals.
Students acquire a comprehensive understanding of the world of design involving print publishing and interface design. They are guided to hone their skills media integration, advertising, and branding. A few of the courses that Graphic Design students can take include typography and page layout, digital publishing, and design and art theory. The degree program can be completed within 29 months.
---
Kentucky Wesleyan College
Bachelor of Arts Online Degree-In Graphic Design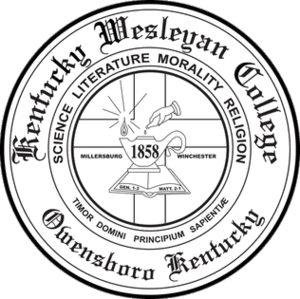 Located in Owensboro, Kentucky, Kentucky Wesleyan College currently offers 29 majors and 13 pre-professional curriculums, and undergraduate programs including an online Bachelor of Arts in Graphic Design. The program is designed to help meet the demand for highly qualified and capable professionals for the graphic design industry and other related fields. Students enroll in courses such as drawing and foundation design, typography, branding design, publication, web design, animation, and many other advanced projects.
Overall, the students are required to render 120 credit hours to graduate. There is also a need to complete an internship, which is vital in strengthening the students' experience beyond the classroom.
---
Midway University
Marketing Communications in Graphic Design Online Degree-B.S.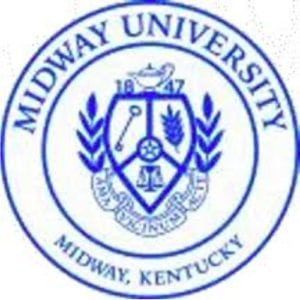 Situated in Midway, Kentucky, Midway University has an array of degrees offered both online and on-campus. The university is accredited by the Southern Association of Colleges and Schools Commission on Colleges. Students seeking a career in the field of art and design will be pleased to know that a Marketing Communications in Graphic Design degree is available online.
Covering a range of classes in business, marketing, communication, branding, and graphic design, the degree program prepares students in mastering the creation of standout marketing materials across various platforms. Specific courses like digital storytelling, animation, Photoshop, social media management, and brand management form the foundation of the program. The program has a 120-credit-hours requirement that can be completed in 4 years on full-time study. That requirement can be cut down in consideration of credits transferred or earned through the school's Credit for Prior Learning program.
---
Rocky Mountain College of Art and Design
Bachelor of Fine Arts Online Degree in Graphic Design

Since 1963, Rocky Mountain College of Art and Design has prepared students for a variety of careers in the creative field. The school, which has made its home in the foothills of Colorado, is accredited by the Higher Learning Commission (HLC) and an accredited institutional member of the National Association of Schools of Art and Design (NASAD).
The university offers a Bachelor of Fine Arts in Graphic Design online. This program requires a total of 123 credit units. As part of the curriculum, graphic design techniques and methodologies are taught, as well as subjects on history, literature, humanities, and social and physical sciences. Aiming to provide a multi-faceted education, this BFA in Graphic Design gives an in-depth understanding of research, design methodologies, and visual graphics theories. Some of the latest software and technologies covered by the program include Adobe Photoshop, Adobe InDesign, and Adobe Illustrator.
---
Savannah College of Arts and Design
Online Bachelor in Fine Arts in Graphic Design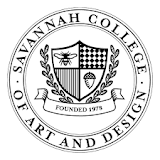 Located in the state of Georgia, Savannah College of Arts and Design is a private, nonprofit institution accredited by the Southern Association of Colleges and Schools Commission of Colleges.
The school gives aspiring students the opportunity to become fluent in the visual language that defines powerhouse brands and organizations through their online Bachelor in Fine Arts in Graphic Design degree program. Beyond the fundamentals of design, students will be able to delve into product packaging, entrepreneurship, mobile technology, interface design, and user experience. They will be equipped with skills that can help them flourish in the design industry, from branding and visual marketing to interactive media and multi-platform campaigns. To graduate, online Graphic Design students must complete 180 credit hours and a portfolio.
---
Southern New Hampshire University
Bachelor of Arts in Graphic Design and Media Arts Online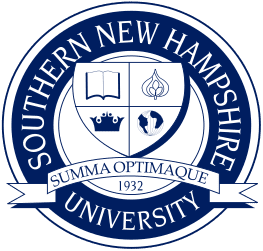 A private, nonprofit, and accredited institution in Manchester, New Hampshire, Southern New Hampshire University is awarded the 21st Century Distance Learning Award for Excellence in Online Technology by The United States Distance Learning Association (USDLA).
One of the degrees offered in its innovative online platform is the Bachelor of Arts in Graphic Design and Media Arts. This program teaches students to translate their ideas through concept, design, and digital media. They are given two concentrations: 3D Modeling and Animation or Web Design. The majority of the coursework is built around training students to master the ins and outs of aesthetics and creative problem solving using the latest technology. The students are provided with the cultural and social context for the work that they do. The program allows up to 90 credits toward an undergraduate degree, with a total credit requirement of 120.
---
University of Maryland University College
Online Bachelor's degree in Graphic Communication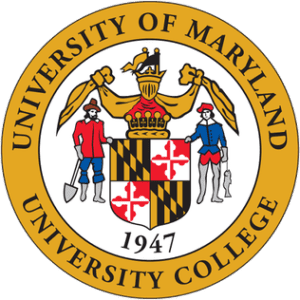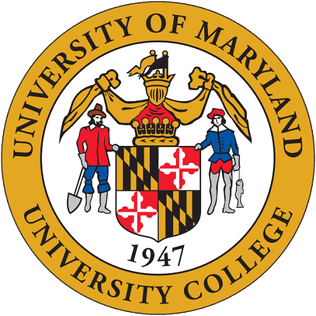 Found in Largo, Maryland, the University of Maryland University College is an online state university offering undergraduate and graduate program in fast-growing fields. Students pursuing their careers in the creative field can take advantage of the school's online Bachelor's degree in Graphic Communication.
In this online degree program, students will receive training in graphic art and design, computer graphics, communication, business-oriented writing, and publication. They are also taught to be adept at current technology and tools, including Adobe Suite of Software (Photoshop, Illustrator, InDesign, Premier, After Effects, and Flash). Their extensive coursework focuses on producing effective visual communications, motion graphics, mobile applications, and web designs. This online Graphic Communication degree requires 120 total credits, accepting up to 90 transfer credits.
---
Upper Iowa University
Graphic Design Major-Online B.S. Programs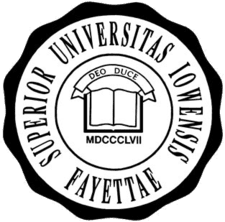 Located in Fayette, Iowa, Upper Iowa University offers accredited, quality programs both on-campus and online. The school is accredited by the Higher Learning Commission (HLC). Their online undergraduate degree in Graphic Design arms students with technical and creative skills to stand out in their chosen fields, whether it is in traditional print publications, advertisements, and web designs.
One of the requirements for online students is a subscription to the Adobe Creative Cloud. A portfolio-driven program, this Graphic Design degree train students in formulating unique responses to design problems and creating original work in every course. With a 120-credit hour requirement, this program includes digital imaging, typography, publication design, advertising design, web publishing, and social media, and digital photography in its core classes. Aside from the mastery of software, the curriculum is designed to help students build an individualized portfolio of original work, giving Upper Iowa University an edge from other schools.
***
Frequently Asked Questions
What do online Bachelor's in Graphic Design students study?
When it comes to online Bachelor's in Graphic Design, the courses can vary depending on the school and the concentrations they offer, but one aspect remains the same—this degree program provides an opportunity for students to take on the creative field and design industry.
Many Graphic Design degree programs teach students the strong foundations in art and design principles along with their practical applications. Web design and development, illustration, typography, graphics, and layout are usually part of the course highlights. Students are also trained to utilize current tools and software essential to their trade, such as Adobe Suite software. Specializations can either be focused on publication and print design, adverting and marketing, or motion graphics. Each concentration requires additional skills and training relevant to their area of interest.
Some schools help students in creating professional portfolios while others require them to participate in internships. Both have one end goal in mind—preparing students for a diverse career path in graphic design.
What are the career options for holders of an online Bachelor's in Graphic Design degree?
The field of graphic design is a broad one and can lead to different career paths. The most common include options include becoming graphic designers, with positions in print media like newspapers and magazines. Some graphic designers find their calling in advertising, working in brand design and development. Many seek fulfillment in web design, working alongside corporations and businesses to create attractive websites. There are also individuals who choose to become art directors, a career that requires them to supervise and conceptualize visual designs for print and digital media. Some find work as multimedia artists and animators. In this field, they usually create visual effects and animations which are highly valuable skills in television and movie productions.
Who should enroll in a Bachelor's in Graphic Design?
Students who pursue Graphic Design are usually artistic and creative. They are often interested in learning and creating visual graphics. Along with a healthy dose of imagination, graphic design students must be keenly attentive to details. This includes seeing the full range of colors, doing the proper shading, and knowing the difference in fonts. Graphic designers are also known to be tech-savvy, especially when using modern tools and software that are a considerable part of their trade. They should be patient and determined enough to learn the effective techniques that create a visual impact.