An online Bachelor's in Human Resource degree program serves as a training ground for individuals who want to become part of the indispensable team behind every successful business venture. A professional with an HR education and skills ensure there are qualified and capable individuals working the right kinds of jobs under the right conditions.
Since the industrial revolution, there has been a continuing trend of employment specialization, with the Human Resources department at the forefront of the constant shaping, formation, and mobilization of the workforce. Staffing and management in Human Resources comprise a huge logistical responsibility and require a careful balancing act to create a long-standing and efficient workforce. They work to prevent and resolve workplace issues such as burnouts, backlogs, and conflicts. In the advent of digitization, HR practitioners are empowered to perform better and contribute to the success of their organization.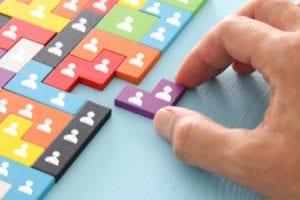 With very lucrative career opportunities, HR specialists get a median salary exceeding $110,000.00 per year according to the U.S. Bureau of Labor Statistics (BLS).
QUICK LINKS
---
Best Online Schools for Bachelor's in Human Resources
METHODOLOGY: Our 20 Best Online Schools for Bachelor's in Human Resources lists this country's best academic institutions offering the degrees that stand out because of their program features. We have exhausted our research to come up with the 20 top schools with rigorous program coursework and comprehensive course curricula to adequately educate and training to develop or enhance skills that are vital to the Human Resource professional practice.
Apart from mentioning program duration and credit hours, this list also talks about the prerequisites for admission and graduation to emphasize each school's commitment to producing high-quality online Bachelor's in Human Resources degree graduates. Other factors that make these schools an excellent choice for adult learners are also mentioned, including their virtual learning platforms, online support, credit transfer programs, and competitive tuition rates.
Listed in random order, our choices also features relevant and timely information on the jobs and career pathways that await students upon graduation based on their specialization or degree concentration, if any, in addition to, other factors that will peak your interest such as:
Distance learning format designed for the working professional or students with a busy work schedule or family commitments; often offered in 100% online virtual learning option,
Offers employment opportunities in a plethora of business types and environments,
Gives training for leadership in the field of Human Resources,
Provides a comprehensive understanding in employee orientations, recruitment, labor laws and ethics, as well as, human behavior in the workplace and diversity, among other crucial topics,
Develop critical interpersonal skills, excellent written and oral communication skills and problem-solving skills; much needed in the field of Human Resources,
Demonstrates prestige and notability as an online school according to reputable academic resources and journals, along with positive student reviews,
Instructed by exceptional Faculty, with second to none Student Help Center Support,
Offers easy-to-use Learning Management Systems,
Proper Accreditation,
Provides coursework needed for a promotion or to transition into a career in Human Resources through a solid foundation of business principles and employee relations.
If you would like to learn more about our selection process, please see our Methodology page!
**********
Hampton University
B.S. in System Organization and Management Online Programs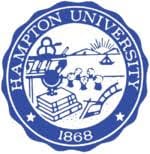 Hampton University has an online Bachelor of Science in System Organization and Management focused on Human Resources Management. Online learners attend classes in Business Law, Business and Management, Communication, Marketing, and Labor Relations, alongside Economics, Finance, and Liberal Arts, in fulfillment of a widened and diversified curriculum that pursues a well-rounded education.
Online students can also select some elective courses to help them break through a specialized field in HR. Courses can be completed in self-paced, anachronistic formats in either eight or 16 weeks. Students usually earn a degree in four years by completing 122 credit hours and grades of "C-" or higher. Distance learners have access to several academic and library resources, including the Library Services, the Writing Center, and the Consultancy Centre. Application entails submitting a 300-word paper on academic and career aspirations, ACT or SAT scores, as well as official transcripts and a non-refundable application fee.
---
University of Maryland-University College
Bachelor's degree in Human Resource Management Online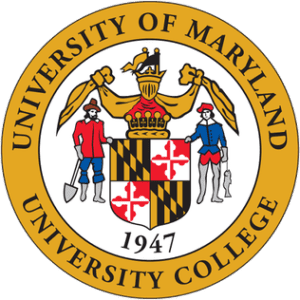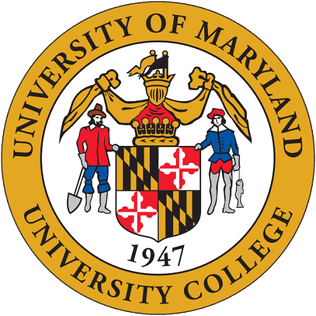 The University of Maryland-University College boasts many years of experience training adults, military personnel, and veterans. Over time, UMUC 's worldwide campus has grown, adapting to the technological advancements of the academe. In particular, the newest field of expansion is UMUC 's Online School that offers students an option to earn a popular online Bachelor's degree in Human Resource Management. The program is compliant with the Society of Human Resource Management (SHRM) requirements of HR education and teaches students all they need to learn to start a career in Human Resources.
The program focuses on laws and regulations, working relations, and the development of cultures. Students need to complete 120 credit hours to obtain their Bachelor's degree with 43 elective credits that are more than enough to complete a minor. This program also allows up to 90 transfer credits. Each course needed for this program is entirely online and on campus. In the Maryland online program, in-state students pay less than non-state-based students.
---
Pennsylvania State University-Worldwide
BS/BA-Bachelor of Arts in Labor and Employment Relations

Pennsylvania State University is committed to expanding its online presence and add more years to their two-decade existence as a topnotch school. The online Bachelor of Arts in Labor and Employment Relations is a program that has gained popularity among students eyeing to expand their careers in human resources. The BA degree program focuses on labor law, workplace involvement, and an exploration of the culture of the workplace.
PSU also has a Bachelor of Science in Labor Relations and Employment that emphasizes staffing, recruitment processes, and compensation. Although the BA and BS programs will differ on some of the advanced courses, they have a lot in common. Both require 123 credit hours for degree completion that can all be completed online. Traditional semester training courses usually last between 12 to 15 weeks. The same flat rate per credit is available. All PSU online students have access to student career counseling, graduate counseling, tutoring, and technology support.
---
University of Indiana Bloomington
Online Bachelor of Science in Labor Studies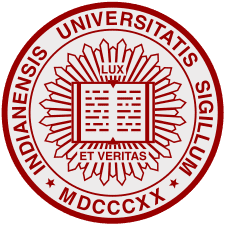 The University of Indiana Bloomington offers its students one of the region's most diverse online programs totaling over 120 programs. Those interested in a four-year bachelor program should apply for the online Bachelor of Science in Labor Studies program. It requires 120 credit hours and is entirely offered online. And classes start year-round which allow students to begin the program whenever they are ready. The coursework prepares students for a variety of occupations including labor-union organizers, public policy advocates, and labor relations specialists.
Students with previously earned college credits can transfer up to 64 credit hours and spend half the time to finish the degree. Those who have already graduated in another field may transfer up to 90 credits and should complete some of the program's advanced classes.
---
Florida International University (Miami, Florida)
Bachelor of Business Administration in Human Resource Management Online
The University of Florida International offers flexible online programs including the Bachelor of Business Administration in Human Resource Management. It is one of the top choices among FIU 's online undergraduate programs. FIU Business is committed to meet the needs and demands of the human resources industry. Through the degree program, students are exposed to the core concepts in human resources in order and maintain profitability. Students need to complete 21 units of business courses before proceeding to a degree from HR Management.
Students need to have a grade of C or higher in each class to be eligible for upper-division courses. The courses are in keeping with the curriculum guide of the Society for Management of Human Resources (SHRM). Additionally, all students online are linked to a success coach who assists them through degree completion, ensuring that they are prepared for any career in HR that they may want.
---
University of Arizona
Bachelor of Science in Business Administration Online Degree Programs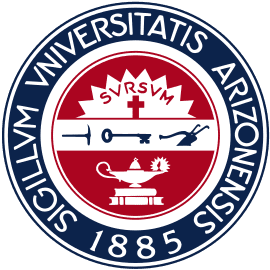 The University of Arizona has grown its online offering and has become one of the largest institutions in the region. UA's Bachelor of Science in Business Administration is included in its more than 100 fully online programs. The 4-year BSBA degree program provides general education for students in at least five of the seven fields of business: Accounting, Business, Finance, Administration and Policies, Information Systems Management, Marketing and Public Administration. Students get intensive training sessions on human resources, particularly in the fields of management.
The University of Arizona's Eller College also supports students in job searches and students receive online access to academic consultants and a comprehensive network of alumni that help students to prepare for employment in human resources.
---
Cleary University – Howell, Michigan
Bachelor of Business Administration in Human Resources Management Online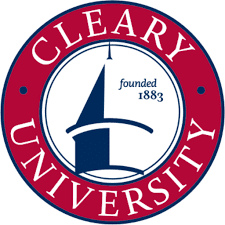 Cleary University is a small school with a remarkably low ratio of 11 students to 1 faculty member. Also, academic advisors are available whenever a student needs professional advice. One of the program's most popular degree programs in the Undergraduate Business School is the Bachelor of Business Administration in Human Resources Management. The BBA is a 4-year 120-credit program for Human Resource Management.
In the BBA for the Human Resource Management program, students gain a comprehensive human resources training through their choice of courses. For non-traditional students, including those studying online, Cleary charges a flat fee. Every semester is subject to the flat price, and students are encouraged to complete the program while working, regardless of them being part-time or full-time students.
---
Wilmington University
B.S. in Human Resource Management Online Programs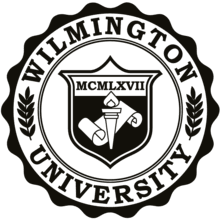 Wilmington University's online degrees are designed for busy, working students and focus on flexibility through online programs. People interested in a human resources career can finish their online Bachelor of Science in Human Resource Management degree in little as one year. In addition to transferring credits, every student with previous human resources-related work experience can earn credit for their work and reduce the cost and time needed to graduate. To keep online learning affordable, Wilmington allows students to apply credits they earn in an undergraduate degree to other degrees or certificates through their dual-credit program.
Students are required to complete 120 credits or 40 three-credit courses while studying for a degree in human resources management. Each course has an equivalent flat cost for all students in-state or out-of-state. Some courses may, however, require additional fees. The Human Resource Management degree is accredited by the International Accreditation Council for Business Education.
---
Indiana State University
Bachelor of Science in Human Resources Development Online Degree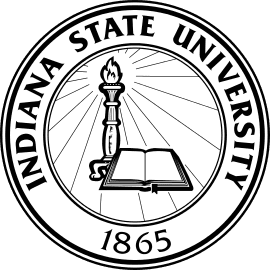 Indiana State University was established in 1865 and is a public university offering a Bachelor of Science in Human Resources Development. The program is for all kinds of students, both traditional and distance learners. Their curriculum is compliant with the standards of the American Society of Training and Development and the Society of Human Resource Management. The rigorous curriculum hones students' expertise and specialization in the field of human resources. They can choose to concentrate in Psychology, Behavioral Sciences, Education or Business.
New applicants should present proof of completion of the Core 40 secondary school programs with 2.5 GPA or higher. They should pass the Indiana Statewide Testing for Educational Progress test in both math and English, their ACT and SAT. Transfer students can also be credited for up to 90 credit hours, but must receive a minimum of 30 credits from Indiana State to qualify for the Bachelor of Science in Human Resources Development degree. However, only grades of "C" or higher are credited upon transfer.
Learn more about Indiana State University's Bachelor of Science in Human Resources Development Online Degree.
---
Columbia College in Columbia Missouri
Bachelor of Science Degree in Human Resources Management Online

Columbia College offers two-degree programs that can be pursued completely online, a Bachelor of Arts in Human Resource Management or a Bachelor of Science Degree in Human Resources management. The two are highly flexible options for students interested in pursuing a career in human resources. Both programs share many relevant similarities, including 120 credit hours for completion and the required GPA for admission.
There are a couple of differences between BA and BS, specifically about transferring students. Up to 27 credits can be transferred to the BA Program by students with previous credits and 48 to the BS Program. The curriculum varies slightly, as the Bachelor of Arts in Human Resource Management degree has a higher number of required training courses and less choice than the BS degree counterpart. The primary objective of both Human Resources management degrees at Columbia College is career placement and preparation for graduate school. Military students also get a discount on online tuition.
---
Bellevue University
Online Bachelor of Science in Human Resources Management Degree
The online degree for Bachelor of Science in Human Resources Management degree at Bellevue University combines real-life experience with online learning. It is explicitly designed to cater to students who have gained professional experience in organizational management. The 127 credit hours curriculum helps working professionals in advancing their careers. Students finish their degree faster than most because the program courses are equivalent to four credits rather than the traditional three. This program follows a degree completion track, allowing students to earn an undergraduate degree in less than three years.
Bellevue University BS HRM graduates are gain expertise in Equal Employment Opportunity Compliance; Staffing, Human Resource Development, Compensation, Benefits, and Employee and Labor/Management Relations. These courses are essential to a productive and human resources department.
---
Huntington University
B.S. in Human Resource Management Online Degree Program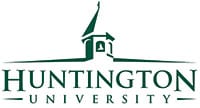 Huntington University was founded in 1897 and is connected to the Church of the United Brotherhood of Christ. The university offers an online degree program in Bachelor of Science in Human Resource Management. It is intended for employed adults who have received at least two years' worth of university credits from a regionally accredited school and have a body of professional experience. It is fully available online and self-paced, giving students the flexibility they need to comply with the coursework.
The online degree program is focused mainly on finance and business courses, including Workplace Diversity, Management Concepts, Principles of Microeconomics, Marketing, Group and Organizational Behavior, Statistics, Corporate Law, and Strategic Planning. For graduation, a capstone course is required alongside some religion courses. A minimum of 128 credit hours is required with a cumulative 2.0 GPA or higher to qualify for the degree.
---
Temple University
Bachelor of Business Administration-Human Resources Management Online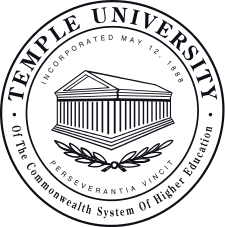 Temple University offers a fully online Bachelor of Business Administration degree for all people interested in Human Resources work. This program is highly customizable and enables students to select from nine primary and six minor courses, allowing for specialization in Human Resources Management. The HR Management route emphasizes courses in the Recruitment and Development of Employees, Labor Relations, and Labor Law.
Additionally, there are four core courses and two requisite elective courses specific to the completion of the online HR Management degree. All courses are offered online, and students have the option of choosing between an anachronistic format and live training. Some classes are held in the traditional 15-and-a-half-week period, while others are offered in six or seven-week accelerated format. The same rate tuition fee per credit is applied to either. Online students are taught by the same teaching faculty and with the same resources as students on-campus, including access to the Student Development Center.
---
Davenport University
Bachelor of Business Administration in Human Resource Management Online

All online programs at the Davenport University focus on areas with high demand for work and prepare students for a prolific career after their graduation. The university offers a comprehensive online Bachelor of Business Administration Human Resource Management for future HR specialist or director, job analyst, recruiter, or manager of labor relations. The BBA degree is available online, and students must complete 120 credits to graduate in four years.
Graduates of Davenport University are competent and valuable assets to any industry they choose. They have brilliant academic credentials in organization development, employee training, compensation, labor law, and dispute resolution. Since the university strictly complies with the standards set by the Society of Human Resources Management, graduates are eligible to take SHRM certified professional exam. Students in the program do not only earn an undergraduate degree but can also obtain certification upon graduation.
---
Northern Kentucky University
Business Administration-Management Bachelor's of Science Online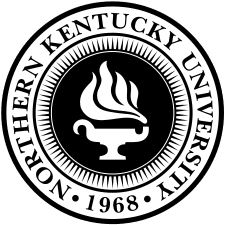 North Kentucky University (NKU) offers two types of online degree structures: a traditional online structure or an accelerated structure to fit in with the schedules of busy students trying to earn their degree in Human Resources. NKU's Bachelor of Science in Business Administration-Management with a major in Human Resource Management welcomes students eyeing to excel in the field.
This fully online degree exposes students to a rigorous 120 credit hours in courses including Training and Employee Development, Recruiting and Selecting Human Resources, Compensation and Benefits, Strategic Human Resources, and Human Resource Administration. All online courses are available via Canvas, NKU's virtual campus.
---
University of Arkansas
Human Resource and Workforce Development Online Degree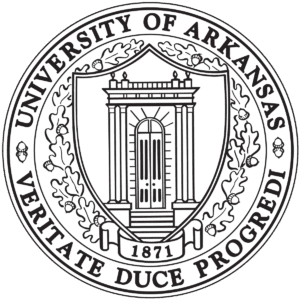 An online Bachelor of Science in Human Resource and Workforce Development is offered by the University of Arkansas. This online degree is designed to help enhance employability, productivity, and job success of online students who learn the essential concepts of career planning, counseling, and career training for program management and design purposes in a working environment. For those interested in enrolling, applicants should have a full-time work experience of three years or more, and complete all 35 credits of core university courses, including pre-requisite core requirements, with a GPA of 2,5 or higher.
The degree program requires the completion of 120 credit hours composed of courses in Psychology, General algebra, Business, and Math. Students may also need to complete specialized courses in Human Resources Development Foundations, Strategic Human Resource Development, Legal and Ethical Issues, HR in Workforce Development, Communications and HR Writing. All required courses can be completed in a traditional 15-week autumn and spring semester online.
---
Concordia University-Saint Paul
Bachelor of Arts in Human Resource Management Online Degree Programs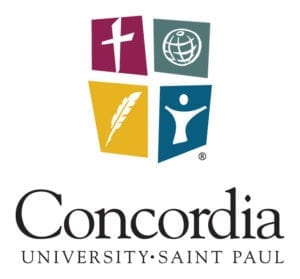 Both academic and professional success of the students and alumni are of great importance to the culture and history of Concordia University-St Paul. Because professional success is the ultimate objective, Concordia focuses on helping graduates to find work, and its students excel. The university proudly states that 95% of its graduates start their careers within the first year of graduation, whether they study on-campus or online.
The university's Bachelor of Arts in Human Resource Management degree consists of 40 credit hours and is available 100% online. This specific format is for busy adult students who maintain a full-time job. Students are required to finish 120 credit hours to earn a baccalaureate degree. The BA program is aligned with the curriculum requirements of the Society for Human Resource Management.
---
Colorado Christian University
Bachelor of Science in Human Resources Management Online B.S.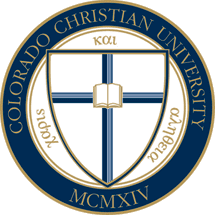 The online Bachelor of Science in Human Resources Management from Colorado Christian University combines traditional human resource education with Christian principles. The HR coursework required in the program is accredited by the Higher Learning Commission and conforms to the Society of Human Resource Management guidelines. Of the required 120 credit hours, six credits are allotted to Bible Studies and some further courses focusing on Christianity.
The courses under this program allow for an accelerated degree and can be completed in five weeks. Students interested in continuing with their Master's Degree in Business Administration at Colorado Christian University can also apply these courses towards their required coursework. Students can specialize in their training with one of nine online minors including Workforce Planning, Compensation and Performance Management.
---
Dickinson State University
B.S. in Human Resource Management Business Administration Online Degree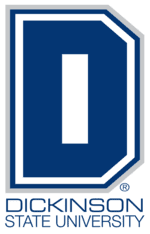 Dickinson State University offers a range of online education options including a Bachelor of Science in Human Resource Management Business Administration. The online BBA in Human Resources Management provides students with access to some resources, including a personal consultant and high-quality courses which are identical to the on-campus option. This program needs a total of 120 credits to be completed which are divided into general core courses, corporate core classes, and core classes of human resources in addition to electives.
Although the human resources program is entirely online, students can also study in a hybrid format at Dickinson Bismarck Campus. Students who take up the program online via the honors school will be assigned a mandatory minor in Leadership.
---
Nyack College
Bachelor of Science in Organizational Management Online Degree Program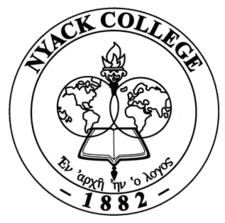 Spiritual growth is an integral part of Nyack College's culture and is reflected in the curriculum required. Students are required to take Biblical and theological courses to qualify for a degree. Nyack College offers the online Bachelor of Science in Organizational Management for students who are interested in breaking into a career in human resources. This program focuses on human resource studies, and many graduates start their jobs in the fields of human resource management and sales.
Courses are offered every six weeks in the organizational management program, and many courses are available in an accelerated format. Transferees can take advantage of as many as 84 transferable credits. Nyack 's students are placed in cohorts, with the objective of helping students to build up connections, necessary in the field of human resources management.
***
Frequently Asked Questions
What is a degree in Human Resources Management good for?
Generally speaking, graduates of Human Resources Management can work in the employment and staffing industry, or even as an HR Assistant. Right after graduation, there are career prospects available in almost every industry as most companies would require Human Resources professionals, from factories to warehouses, to offices. The outlook for this degree is also set to rise at a steady 9% for the next decade, according to the Bureau of Labor Statistics. The demand for Human Resources Managers is going to mirror the market for the workforce.
How well does it pay? Is it even worth the debt?
According to the Bureau of Labor Statistics, the median income for Human Resource Professionals is around $110,000. Ideally, after a few years of work an HR professional could easily offset any student debt that could be incurred in the process.
I am already in the field of Human Resource, do I still need this?
It is recommended that people who already have experience as HR staff take this course for professional advancement. Knowledge is truly valuable. However, a degree and specialization in Human Resource Management often proves to be a competitive edge in securing a lucrative HR position within the corporate sector.