An online Bachelor's in Liberal Studies (also known as Liberal Arts) provides students the opportunity to learn more about diverse areas of discipline which, in turn, give them a wealth of career options and help them make the right career decision.
A Bachelor's in Liberal Studies is an interdisciplinary degree that allows students to gain a broad understanding of the liberal arts and sciences. It offers flexibility in coursework, allowing students to create an individualized plan of study that best meets their academic goals.
This online program helps students discover their passion and purpose in multiple areas of study. Being an online program, it is ideal for adult learners who seek convenience, flexibility, and freedom as they pursue their undergraduate degrees in the field.
Featured Programs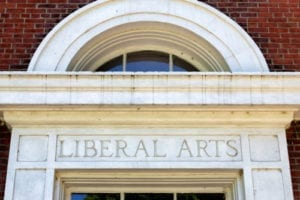 A high school degree can get you a job, but a college degree can take your career dreams to new heights. But have you thought about what college major suits you best? Have you been switching from one major to another? Have you lost track of your academic goal because you want to build your path but couldn't figure out where to start?
Liberal Studies may be the area of study that will make you a skilled individual who is cut out for the dynamic nature of today's employment landscape and keep up with multifaceted areas of work and career.
**********
METHODOLOGY
In rounding up the 25 Best Online Schools for Bachelor's in Liberal Studies, we considered the significant factors that compel students to enroll in a college or university's distance learning program.
This list emphasizes how web-based degree programs cover the same rigorous coursework as traditional on-campus courses, ensuring that the online learning format does not in any way compromise the quality of education that students obtain.
Our choices, listed in random order, mentions the specific courses and subjects, as well as the credit hour requirements that students need to earn this online degree in Liberal Studies. Also considered were components such as:
Offers a variety of coursework options specific to the field of Liberal Studies/Liberal Arts,
Taught by instructors who have established careers in the field of Liberal Arts,
Allows for optional fast-paced or accelerated degree programs, when available,
Financial Aid options, such as Grants, Scholarships and Military Tuition Discounts,
Designed to offer students a unique program allowing for diversity and interdisciplinary interests, which culminates into a useful degree for a variety of career goals,
Ease of transfer into a graduate program,
Provides a plethora of study options, such as Sociology, Natural Science, Psychology, English, Music, Foreign Language options, Art, History, Communications, and Political Science, among others,
Student Help Centers available 24/7, Job placement services,
Encourages community involvement, varied cultural experiences, and appreciation of the world around us,
Ensures proper accreditation,
Provides coursework in a 100% Online or Hybrid format.
For a deeper understanding, please see our Methodology page for more information.
**********
Best Online Schools for Bachelor's in Liberal Studies
Thomas Edison State University
ONLINE BA IN LIBERAL STUDIES DEGREE PROGRAM
There's a long list of Online Degrees offered by Thomas Edison State University and included in the list is the Bachelor of Arts in Liberal Studies. Its curriculum is made up of four sections General Education, Areas of Study—where students select either an 18-credit concentration (different to their major) with Liberal Studies coursework or a 30-credit liberal studies courses at 300/400 level, Electives and lastly, a capstone.
Since its establishment in 1972, Thomas Edison State College has continued to pursue the expansion of their programs to better cater to working adults. In 2015, it was granted its university status changing its name into Thomas Edison State University.
Although Thomas Edison State University is one of the oldest institutions in the country, it has succeeded in its goal is to grow into a large comprehensive institution providing programs in over 100 areas of study.
---
Endicott College

ONLINE LIBERAL STUDIES DEGREE WITH A CONCENTRATION IN EDUCATIONAL STUDIES
Endicott College offers a bachelor's degree program in Liberal Studies with two concentrations to choose from, namely Educational Studies and Montessori Learning. The Educational Studies concentration gives you strong foundational knowledge in Liberal Arts, so you can carve out careers in teaching that do not require licenses.
This concentration aims to impart knowledge in the areas of:
special education,
history,
psychology,
and technology,
and help students design their teaching methods.
If you are looking for a degree-completion program, the Montessori Learning concentration is for you. It is delivered as an online program that prepares students who have already started a career as a Montessori educator.
Established in 1939, Endicott College has become one of the institutions in Massachusetts dedicated to hands-on learning. From the very first semester, it immerses students into real-life experience. It is also one of the Green Colleges that is committed to sustainability.
It offers 80 academic programs in its main campus in Beverly, MA, its educational sites in Boston and The Van Loan School for adult and online learners.
---
Syracuse University

ONLINE BACHELOR OF ARTS IN LIBERAL STUDIES DEGREE
Designed to help students expand their critical thinking and problem-solving skills, the online Bachelor of Arts in Liberal Studies program requires 120 credits to complete. Online lessons can either be asynchronous or synchronous, making it perfect for busy learners who want flexibility in attaining a degree.
Students can even register for a part-time study for evening, online, weekend and accelerated classes. Online courses are delivered in an 8-week format.
Syracuse University (SU) has provided education to adult learners for the past century. It started as a college that offers summer classes to learners in continuing education. SU is one of the first institutions in the country to provide part-time study and non-traditional courses.
Over 200 programs are offered for bachelor's, graduate and certificate levels at this private research university.
---
Oregon State University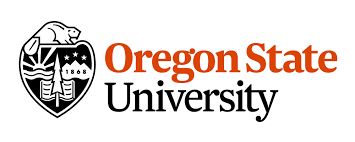 ONLINE LIBERAL STUDIES DEGREE
Offered through the College of Liberal Arts, the online Bachelor of Arts and Bachelor of Science in Liberal Studies program allows students to design and organize their educational goals with the help of their world-class academic advisors.
Its comprehensive course track helps students prepare for a career in elementary education through courses that cover:
children's literature,
human development,
fine arts and sciences,
and history.
Students have to complete 180 credits to earn the degree 100% online.
Known as an international public research institution, Oregon State University (OSU) has been around for 150 years in Corvallis. It is one of the three institutions in the nation to be sun, land, space, and sea-grant.
It delivers more than 200 programs on-campus and has built its eCampus in the year 2002. It offers over 50 online degree programs in fields of Agricultural Sciences, Engineering, Environmental Sciences, Fisheries and wildlife sciences, Liberal arts, and Natural resources.
---
Northwest Nazarene University

ONLINE BA IN LIBERAL STUDIES DEGREE
Getting an online Bachelor's in Liberal Studies at Northwest Nazarene University (NNU) does not only provide flexibility but also affordability with tuition as low as $10,000 per year. The program requires students to complete roughly 60 credits in one of the three major courses namely:
Humanities,
Mathematics and Science,
and Social Science.
Students must note that NNU's online learning requires weekly tasks to be accomplished and they are encouraged to participate in their course modules often. They are free to access such modules 24/7.
Located in Nampa, Idaho, Northwest Nazarene University (NNU) stands as a Christian liberal arts college and has been educating learners of different ages since 1913. The university started as an elementary school and had become a junior college in 1937.
Today, NNU delivers 60 majors, 18 master's degrees, and two doctorate programs for over 8,000 students. They also offer part-time enrollment.
---
Crown College

ONLINE BACHELOR OF SCIENCE IN GENERAL/LIBERAL STUDIES DEGREE
With courses that run between 7-14 weeks, you can easily earn a bachelor's degree in General/Liberal Studies. The program's curriculum includes Christian Studies, major, general education cores, and electives with a total of 125 up to 131 credits to fulfill, plus a capstone project.
Crown College's online learning provides activities that help students relate to each other and work together. Crown College ensures that students learn to apply Christian values not just in every aspect of their student life but also in reaching for their goals.
This Protestant college was founded in 1916 and continues giving education to almost 1,300 students enrolled in various programs under the School of Arts and Sciences and the School of Online Studies & Graduate School. It takes pride in its small student-faculty-size and 70% of its faculty consisting of doctorate holders.
---
University of Iowa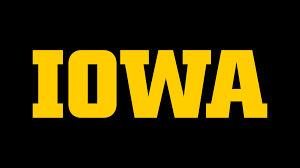 ONLINE BLS DEGREE PROGRAM

The online Bachelor of Liberal Studies degree program at the University of Iowa requires students to complete at least one 30-semester-hour track. Students need to finish at least one of these tracks:
Expression in Writing and Arts Track,
Family,
Community and Social Support Track,
Global Studies Track,
Health and Human Studies Track,
Justice and Ethics Track,
or Organizational Studies Track
More than two tracks or certificates can be earned. Its interdisciplinary curriculum consists of 120 semester hours which can be completed fully online.
As the flagship public research university, the oldest institution of higher education, and the second largest university in Iowa, University of Iowa (UI) holds a student body of 32,948 from the US and all over the world; and offers programs in the areas of liberal arts and science, dentistry education, engineering, law, medicine, and nursing.
UI is one of the elected members of the Association of American Universities and has been providing world-class education since 1847. It is proud of its many "first" achievements including being the first few universities to admit both males and females on an equal basis.
---
University of North Carolina at Greensboro

ONLINE BLS DEGREE PROGRAM
To graduate from University of North Carolina at Greensboro (UNCG) with an online Bachelor's Degree in Liberal Studies, students must wrap up at least 122 credit hours (with a minimum of 31 credit hours earned at UNCG). Online learners can take the courses in two ways, asynchronous and synchronous. There are three specializations for this program namely:
Humanities,
Social Sciences
and Professional Studies.
UNCG provides whole-year learning with flexibility as students who want to customize their classes can choose from 7-week courses or full-semester long.
A unit of the University of North Caroline system, the University of North Carolina at Greensboro or UNC Greensboro was founded in 1891 by a crusader named Dr. Charles Duncan McIver to give education to women. It then offered courses in business, domestic science, and teaching.
Now, the university has expanded and serves more than 19,000 students who take up programs in business and economics, education, arts and sciences, health and human sciences, nursing, nanoscience and nanoengineering, and visual and performing arts.
---
Bay Path University

ONLINE BACHELOR OF ARTS IN LIBERAL STUDIES DEGREE
The Bachelor of Arts in Liberal Studies is offered through The American Women's College. It is comprised of courses in:
Research/ Writing in Discipline,
History,
Social Behavior,
Women as Empowered Leaders and Learners,
Strategies for Personal and Career Growth
and Leadership in Practice, to mention a few.
The program highlights its importance in the preparation of students who want to continue their education at a graduate school. The program is fully online, and learners graduate after completing 120 credit hours.
Located in Longmeadow, Massachusetts, Bay Path University operates as a non-profit institution that offers a bachelor's degree program for women, master's degree programs and a doctorate program for both men and women.
It was founded in 1897 and had been one of the leaders in business schools. It has locations in Longmeadow, East Longmeadow, Sturbridge, Concord and The American Women's College for online learners.
---
University of Oklahoma-Norman Campus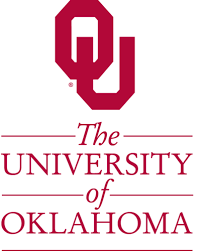 ONLINE BACHELOR IN INTEGRATIVE STUDIES
The Extended Campus of the University of Oklahoma brings online programs for professional development, international students and adult learners. The program list includes the Bachelor of Arts in Integrative Studies. Specific degree topics for this program include:
Humanities,
Ecology and evolution,
Study-in-Depth prospectus and Human arrangements.
The program is intended to be fast-paced and accelerated for busy working adults. It is 100% online and needs students to complete 120 credit hours. In as little as 18months, students can earn this degree in Liberal Studies.
The University of Oklahoma opened its doors in the year 1890. It is a public, space-grant research university with three campuses in Oklahoma and study centers in Italy, Mexico, and Brazil. It takes pride in being one of the top universities with students taking part in the National Merit Scholarship Program.
Its 15 colleges offer programs in engineering, meteorology, architecture, law, medicine, geology and more.
---
University of Northern Iowa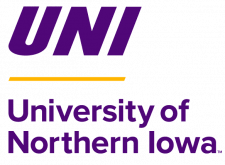 ONLINE BACHELOR OF LIBERAL STUDIES DEGREE
Online UNI students can build manageable academic learning through the self-paced program in Liberal Studies. They may enroll anytime and won't have to choose a major. Instead, students are allowed to select three courses from five distribution areas in:
Humanities,
Communications & Arts,
Natural Sciences & Math,
Social Sciences,
and Professional Fields.
Based in Cedar Falls, Iowa, University of Northern Iowa (UNI) has been renamed three times since 1876. It first operated as an orphan home and a training center for teachers.
At present, it serves more than 11,000 enrollees and prospective students can explore over 90 majors, 50 master's programs and more than 36 programs for distance education in the colleges of education, social science, and behavioral science, and humanities, and arts and sciences, business administration.
---
Oral Roberts University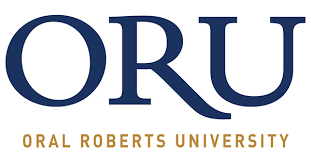 ONLINE LIBERAL STUDIES DEGREE PROGRAM
One of the several fully-accredited programs you can earn from Oral Roberts University (ORU) is the Bachelor of Science in Liberal Studies. The program lets you choose two or three areas of study instead of one subject. ORU offers the program though either completion or comprehensive curriculum.
A total of 128 credit hours is needed to get this degree. All online programs are provided through ORU's Whole Person Education which aims to hone the students spiritually, intellectually, physically and socially.
Though founded by a Christian evangelist, Oral Roberts University (ORU), is an interdenominational, liberal arts university situated in the second largest city in Oklahoma. It is home to more than 4,000 Golden Eagles with 77 undergraduate, 14 graduate and three doctorate programs.
This institution also caters to future students who want to pursue higher education learning through online and degree completion programs. It offers comprehensive training to its students in Tulsa Campus, study abroad programs and partnerships, mission and outreach through distance learning. ORU is accredited by the Higher Learning Commission.
---
University of Toledo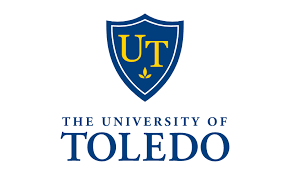 ONLINE BACHELOR OF LIBERAL STUDIES DEGREE
Students who are looking for a program with courses that promote strong critical and writing skills ought to enroll in the University of Toledo's online Bachelor's in Liberal Studies program. Combined with wide-ranging humanities, social sciences, and natural sciences subjects equip students with proficiency needed in the Liberal Arts field.
With a rich history dating back to the 1870s, the University of Toledo (UT) is a member of the state university system that facilitates its main campus and a health campus— where the UT Medical Center hospitals and clinics, and health-science research centers are located.
UT offers part-time and full-time selections of study, day and evening classes, and online programs. The 300+ programs under its 13 colleges grant undergraduate, graduate and professional degrees.
---
University of Wisconsin – Whitewater

ONLINE BA OR BS IN LIBERAL STUDIES DEGREE
Although the University of Wisconsin Whitewater offers only a few online programs, its online Bachelor's in Liberal Studies allows students to choose between Bachelor of Arts and Bachelor of Science degree. This program comes with an interdisciplinary and flexible curriculum for online students. There are four Liberal Studies degree options for you namely:
Bachelor of Arts and Science without a minor that requires 54 units,
and Bachelor of Arts and Science with a minor that needs only 36 units.
Home to 98% of Warhawks, the University of Wisconsin Whitewater (UW-Whitewater) sits on a 400-acre campus located in southeastern Wisconsin. As a unit of the University of Wisconsin System, UW-Whitewater admits 13,000 students from 40 states and 30 countries.
Students can pursue any of the university's programs under the College of Arts and Communication, Business and Economics, Education and Professional Studies, Letters and Sciences, Graduate Studies and Continuing Education Services.
---
Sam Houston State University

ONLINE BACHELOR OF GENERAL STUDIES: LIBERAL STUDIES DEGREE
Sam Houston State University's online campus lays out multiple online programs and minors to choose from. Among these programs is the Bachelor of General Studies in Liberal Studies. This interdisciplinary program exposes students to a broad array of teaching methods and gives them time to design and achieve their goals.
A particular project in the capstone course is required to earn the degree. Students must take into account that they should choose three minors, 1 General Studies capstone and supporting coursework.
Known as SHSU or Sam, Sam Houston State University is famous for being founded by Sam Houston, an American soldier and a leader in the Texas Revolution. It is one of the oldest universities in Texas and has been serving students who want to pursue a degree in higher education since 1876.
Its academic offerings bring 80 programs for baccalaureate degree, 50 graduate degree programs, and six doctorate programs. The university boasts of it being classified as a "Community Engaged" university by the Carnegie Commission on Higher Education for its faithful service to the community.
---
Arizona State University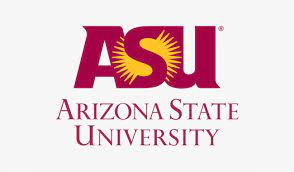 ONLINE BACHELOR OF LIBERAL STUDIES DEGREE
Arizona State University proffers many online programs tailored to fit the need of busy working adults. Its Bachelor of Liberal Studies lets students explore a multidisciplinary learning experience.
The subjects are taught by excellent faculty recognized internationally and nationally for their accomplishments. Courses run 7.5 weeks long and a total of 120 credit hours is required to complete the program.
If you're looking to get into a vibrant public metropolitan university with various community partners for career connections, Arizona State University or better known as Arizona State is the right choice for you.
The university was initially built as the Territorial Normal School at Tempe in 1886 and has become one of the fastest-growing universities over time. Its 17 colleges and schools offer comprehensive program centered on community service and innovation.
---
California Baptist University

ONLINE BACHELOR OF ARTS IN LIBERAL STUDIES DEGREE
California Baptist University (CBU) incorporates purpose and passion into each program including those under CBU Online. Its Bachelor of Arts in Liberal Studies is offered through an on-campus or an online format. Students seeking to teach multiple subjects in their future careers can expect a combination of the interdisciplinary curriculum when they enroll for a CBU Online liberal studies degree. Concentrations in the curriculum include:
English,
Human Development,
Kinesiology,
and Social Science.
For more than 68 years, this California Southern Baptist Convention-affiliated university has been providing Christ-centered education to students from Riverside, California, and other parts of the country.
California Baptist University accepts 10,486 enrollees who explore more than 260 programs for associate, bachelor's, master's, and doctoral degrees. The university seeks to expand its program in the future in answer to the increasing demand for programs for working adults.
---
University of South Carolina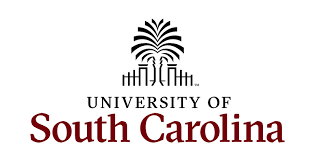 ONLINE BACHELOR OF ARTS IN LIBERAL STUDIES DEGREE
Palmetto College is part of the University of Carolina that offers both on-campus and online programs. It also offers degree completion programs to students who have finished at least 45 credit hours in college.
Online learners can attend and enroll in its Bachelor of Arts in Liberal Studies and pick one of the two fields of interest offered:
Social and Behavioral Sciences
or Arts and Humanities.
Degree requirements include 27 hours for major courses and 12 hours for concentration. An internship or a capstone project is also needed to graduate.
As the largest university in the Carolinas, the University of South Carolina (UofSC) is one of the 32 public universities with the Carnegie Foundation's recognition of having the highest research activity and operates as the flagship of the University of South Carolina System.
With a history of 217 years, UofSC serves more than 34,000 students in its main campus in Columbia, enrolled in programs leading to bachelor's, master's, and doctorate degrees and certificates.
---
University of Missouri-St Louis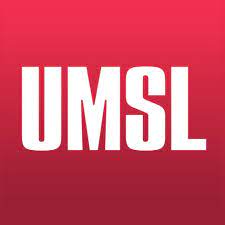 ONLINE BACHELOR OF LIBERAL STUDIES (BLS) DEGREE
As an online learner, you will need to present an academic plan of study as you start your online Bachelor's in Liberal Studies program at the University of Missouri- St.Louis. Two emphasis areas, a capstone course, and proficiency in English are needed to earn the degree. Also, electives of up to 42 credit hours are necessary for completing the coursework. Get a total of 120 credit hours to finish the program.
University of Missouri-St Louis (UMSL) traces its roots back to 1960 as a junior college. Now, UMSL is proud to be one of the most diverse institutions in the state of Missouri. It is a metropolitan, land-grant, public research university that aims to transform and help the lives of about 17,000 students through "research and engagement experiences."
Its UMSL/NOW (Night, Online, and Weekend) programs have 900 courses to fit the needs of non-traditional learners.
---
Framingham State University

ONLINE LIBERAL STUDIES MAJOR DEGREE
A quality course design is needed once you begin your journey as a Liberal Studies student at Framingham State University. The university gives you the opportunity to work closely with dedicated faculty in creating a program not usually structured the same way as other majors/ programs in the university. Online students must participate in a major research project and take 120 credit hours to finish.
Built-in the year 1839, Framingham State University (FSU) was the first experimental regular school in the US located in Lexington, Massachusetts, and was later relocated to Framingham. In the year 1840, FSU had its first 25 graduates including the first woman professor in the US.
FSU's academic divisions include:
Arts and Humanities,
Education,
Science,
Technology,
Engineering and Mathematics,
and Social and Behavioral Sciences.
---
University of Illinois Springfield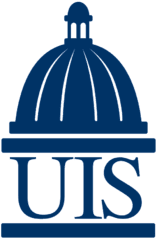 ONLINE BACHELOR OF ARTS IN LIBERAL STUDIES DEGREE
The admissions requirement for the University of Illinois Springfield's online bachelor's in liberal studies program is quite demanding. You must go through a process of consultation with the program coordinator to determine whether on-campus credits are needed before taking the other courses fully online.
This depicts the high standards and high demand for UIS online education. The program is focused on experiential learning with only 116 credit hours via in-seat, wholly online, or mixed.
Founded as Sangamon State University in 1969, the University of Illinois Springfield (UIS) is a unit of the University of Illinois System that offers 31 bachelor's, 20 master's, and one doctoral program. Its online education has been around since 1999 and is recognized by some award-giving bodies like the Society for New Communications Research and the Sloan Consortium.
UIS is accredited by the Higher Learning Commission.
---
The University of Maine at Augusta

ONLINE LIBERAL STUDIES BACHELOR OF ARTS PROGRAMS DEGREE
The Liberal Studies Bachelor's degree at the University of Maine at Augusta provides a foundation in mathematics, social sciences, humanities, and natural sciences. It is aimed at enabling students to explore cultural and intellectual diversity, accomplish effective verbal and writing skills, and possess strong research skills needed in the workforce. Students earn this degree after completing 122 credit hours.
Labeled as the third largest public university in Maine, UMA mostly delivers programs leading to associate and bachelor's degrees to returning and adult learners.
With its flagship campus in Augusta, UMA holds campuses in Bangor City and other centers spanning the state of Maine. It is duly accredited by the New England Commission of Higher Education.
---
Saint Leo University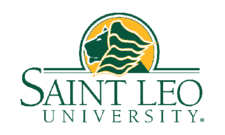 ONLINE LIBERAL STUDIES BACHELOR DEGREE
The major courses in Saint Leo University's online Bachelor of Arts in Liberal Studies foster and enhance students' creativity, critical thinking, and writing skills needed for a thriving career. Degree requirements are comprised of courses like:
Business,
Government and Society,
Cultural Anthropology,
Mathematical Inquiry,
and Environmental Studies.
The program utilizes a multidisciplinary approach to prepare learners for significant roles in their future jobs.
Operating as one of the largest Catholic colleges in the country, Saint Leo stands as a top university in Central Florida that offers a vast array of academic programs for students in the traditional campus and its Center for Online Learning.
With a low student-to-faculty ratio of 14:1, Saint Leo provides a student-centered setting to almost 17,000 students.
---
Colorado State University-Global Campus

ONLINE BACHELOR OF ARTS IN INTERDISCIPLINARY LIBERAL ARTS DEGREE PROGRAM
The College of Liberal Arts offers a fully online Bachelor of Interdisciplinary Studies in Liberal Arts for busy working adults. Its curriculum aims to create and refine your skills in analytical thinking, problem-solving, and communication. Courses include choosing two minors from upper-division subjects like:
Agricultural Business,
Business Administration,
Global and Environmental Sustainability,
Sociology,
Gerontology, to name a few.
Fulfill 120 credits with a senior capstone to earn the degree.
Located in Fort Collins, Colorado State University (CSU) is the flagship of the Colorado State System. It started in 1878 with only two faculty members. In 1985, Colorado's Board of Governors established a higher education system, and the university began to expand its offerings and facilities since then.
CSU consists of three campuses—CSU Denver Center, CSU-Pueblo, and CSU-System. In 2007, CSU-Global Campus was established to heed the need for online education for non-traditional students.
https://www.youtube.com/watch?v=3NkVSLYENts
---
Regis University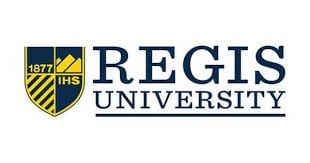 ONLINE BACHELOR OF ARTS IN LIBERAL ARTS DEGREE
Regis University delivers a well-rounded online Bachelor of Liberal Arts degree program that is designed to cover areas in education, social sciences, business, and government. This program furnishes the needed knowledge and skills adult learners seek to have.
These include exceptional critical thinking skills, problem-solving skills, and excellent decision-making skills. The degree has 120 credit hours of core studies, foundational courses, upper-division, minors, and electives.
Learners who want to acquire knowledge and skills in the Jesuit Catholic way are drawn to Regis University. This private, coeducational university was relocated from Las Vegas, New Mexico to Denver, Colorado. It began offering accelerated programs for adult learners in 1977.
Today, the university educates about 15,000 students with its wide array of customizable academic programs. Regis University operates four campuses namely Northwest, Denver, Colorado Springs, Denver Tech, and Thornton.
***
Frequently Asked Questions
What does the online Bachelor's in Liberal Studies program consist of?
Coursework for an online bachelor's degree in Liberal Studies is mainly comprised of Humanities, Social Science, and Natural Science studies. This means that it covers subjects with a broad perspective on human behavior and ideas and how its interdependence among the environment, business, and society affects the global community.
The coursework is provided through a multidisciplinary/ interdisciplinary technique. Depending on the university, some specializations that come with the program are typical:
Family/Children or Social Support and Social Sciences,
Educational Studies or Professional Studies.
In most instances, a capstone project is required, which is completed in the last term or senior year.
How long will it take me to finish my Bachelor's in Liberal Studies program?
Generally, a total of 120 credits is needed to complete a bachelor's degree in Liberal Studies. Accordingly, for full-time students, it would take four years to finish either on-campus or in an online format. However, accelerated programs are also offered in some schools that let you earn your degree in a short time from 18 months to 2 years.
What career opportunities do graduates of Bachelor's in Liberal Studies have?
Graduates of Bachelor's in Liberal Studies have endless possibilities when it comes to their job outlook. This is because students create and design their coursework combination and their future career is dependent upon which pathway they choose.
The most common industries into which graduates step are education, communications, government agencies/social work, and business. Graduates could even enter careers as Bank Managers, HR Specialists, Police/Detective Officers, or become Financial Planners.
Is earning a Bachelor's in Liberal Studies too broad of a degree?
It depends on the individual and their goals. A Bachelor's in Liberal Studies can be an excellent choice for students who want to explore multiple areas of study and gain a broad range of knowledge. However, if you are looking for a more specialized degree, this may not be the best option for you.
What are the benefits of liberal studies degree?
A Bachelor of Liberal Studies degree provides students with the opportunity to tailor their degree to fit their individual interests and achieve a high level of academic proficiency in multiple disciplines.
The benefits include:
Students gain valuable skills such as critical thinking, problem-solving, cross-disciplinary research, and effective communication.
This degree is excellent preparation for a wide range of careers, including those in the social sciences, education, business, law, the health professions, and more.
Students learn how to think critically and critically analyze various topics.
It provides an interdisciplinary perspective, enabling students to connect different aspects of their education.
Earning a Bachelor of Liberal Studies degree can help students qualify for a promotion in their current field or to open new career possibilities.
It provides a diverse education that is applicable to a wide variety of career paths and personal goals.
A Bachelor of Liberal Studies degree provides a current and relevant education that prepares students for the demands of the modern world.
Not sure what to do with your Liberal Studies Degree? Watch this: