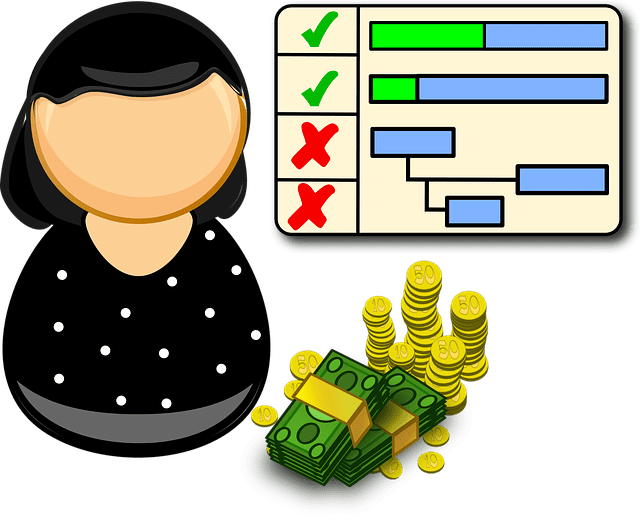 Majority of careers nowadays require at least an undergraduate degree. However, the price of getting a quality college education continues to rise each day.
Several reputable colleges and universities are offering a variety of degree programs for distance learners, but not all students can finance themselves entirely without getting financial aid from their respective educational institutions. Hence, cutting the cost of excess fees is vital to earning your chosen degree.
The good news is that you may apply to schools with no application fees and costs. Most colleges and universities charge within the $25 to $60 range in terms of application fee to cover review of applications, processing, and postage.
Featured Programs
Also, these application fees are mostly non-refundable. With that said, it is burdensome for students who want to apply to multiple schools. Plus, the fact that there are no guarantees you will be accepted in the schools you've applied is what makes it even more challenging.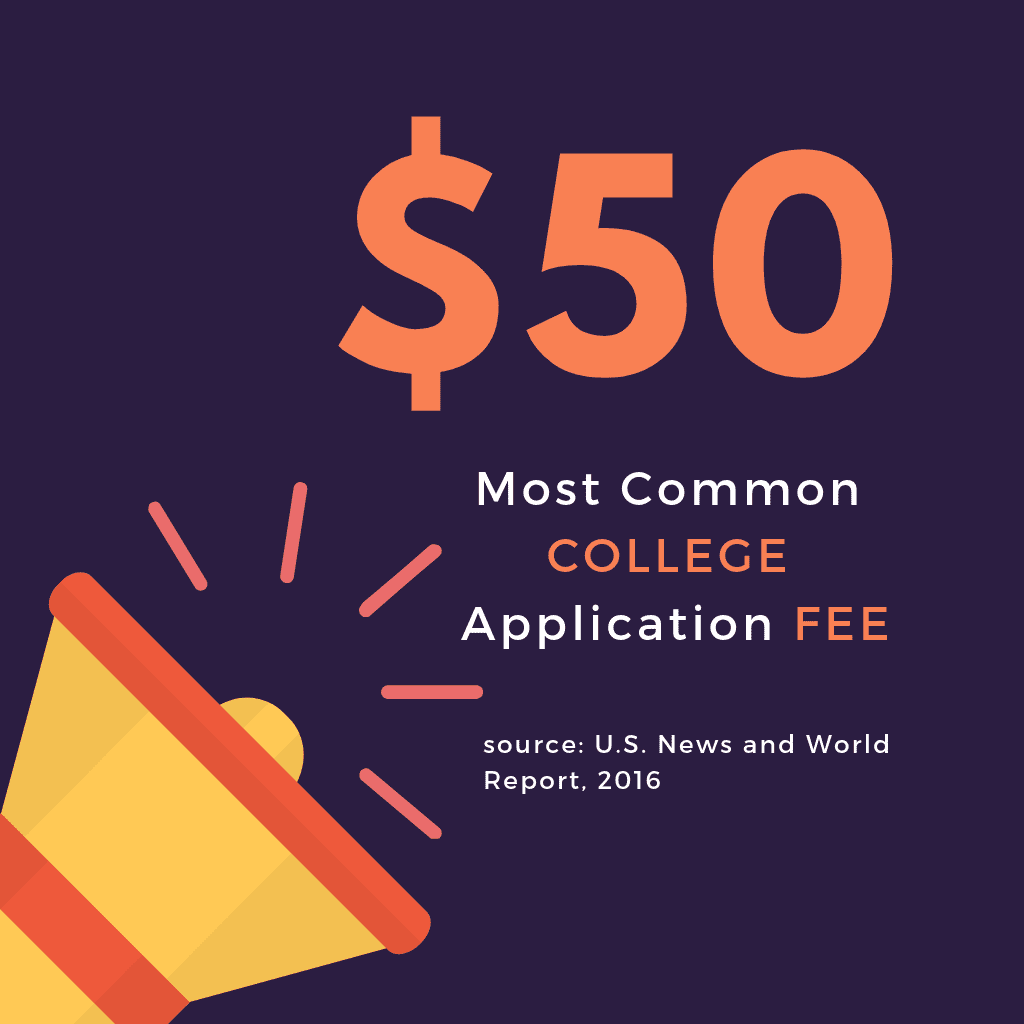 Some academic institutions offer waived application fees to qualified students. This means students can apply for application fee waivers so that the amount is either reduced or covered by the school.
Meanwhile, a number of noteworthy online schools offer zero application fee for prospective learners.
We gathered the 20 Best Bachelor's Programs with No Application Fees to highlight the no-cost college application in some of the country's most popular higher learning institutions. In addition to the budget-friendly application option, the top features of the schools are also presented on this list.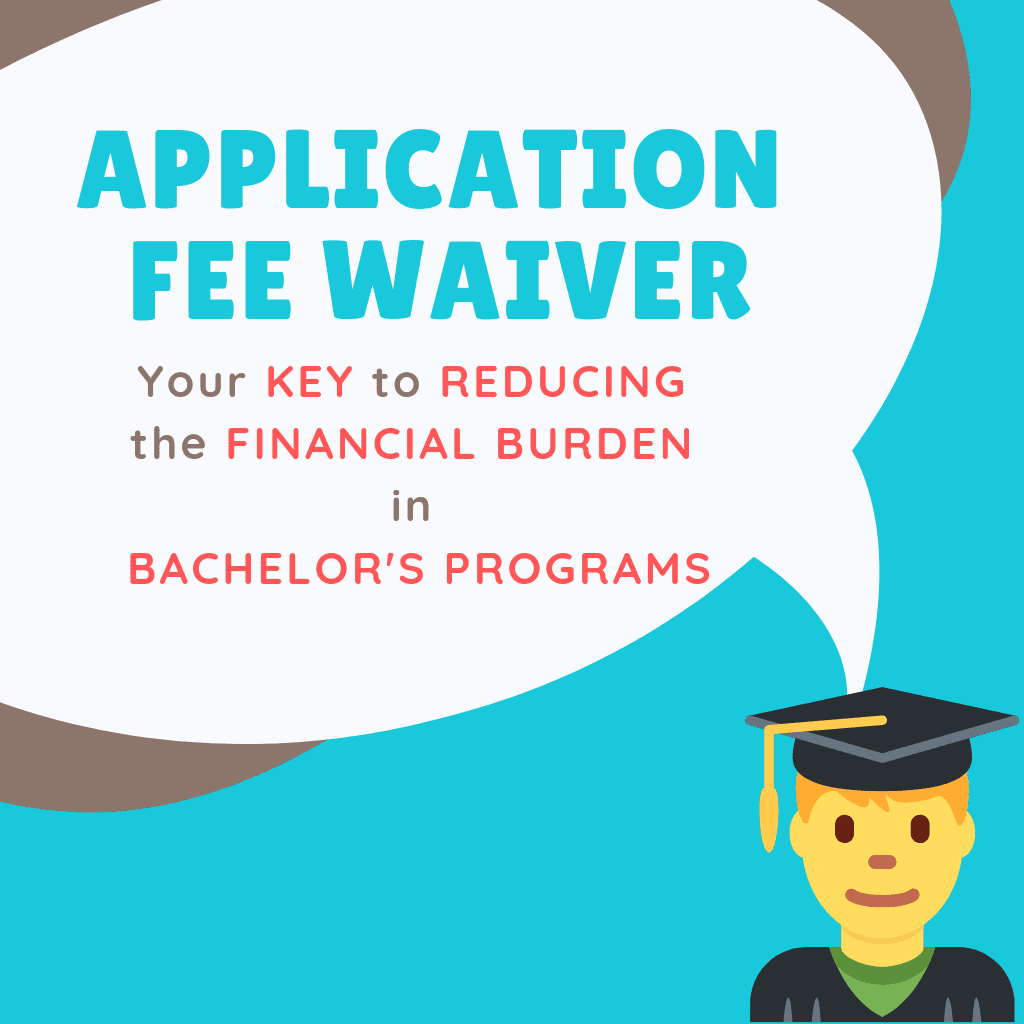 Our objective is to assist hopefuls in their goal to attend a reputable college or university without having to spend for the application process. We underscore the rigorous coursework that bachelors' degree students have access to.
We also list the numerous undergraduate degree choices offered by each school to emphasize the wealth of options that await prospective students. Also disclosed is each of the school's accreditation status, which students must factor in should they decide to pursue an undergraduate degree.
***
Drake University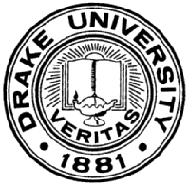 With the recognition as one of the top five academic institutions in the Regional Universities Midwest by the U.S. News and World Report, Drake University is committed to providing a personable and exceptional learning experience for their students. They are known for their collaborative learning environment which combines their rigorous academic programs with individual interests and professional determination.
They offer more than 70 areas of study ranging from Health Sciences, Education, Arts and Sciences, Education, Pharmacy, and Business and Public Administration. It has received accreditation from The Association to Advance Collegiate Schools of Business, assuring students of earning a degree with a value that is recognized by the workforce.
Application to Drake University's business programs does not require a non-refundable application fee.
---
American Public University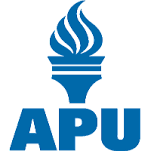 As a member of the U.S. News and World Report's Best Online Schools List for the 6th consecutive years, American Public University is a private, for-profit distance learning university that offers several bachelor's degree programs in various disciplines. Through the flexible learning format, students are prepared to become leaders in their field.
The programs run the gamut from Accounting, Business Administration, Management, Supply Chain Management, Retail Management, Business Analytics, and Entrepreneurship are one of the many business-related programs offered by APU. All these programs are developed with an ACBSP-accredited, well-rounded curriculum that is taught by a team of faculty members with real-world expertise that helps students achieve their academic and professional goals aligned with the school's mission and vision.
Application fees are not required in the admission to one of these business-related programs. Moreover, APU provides Student Support Hours Extension to serve its working adult learners better.
---
University of Dayton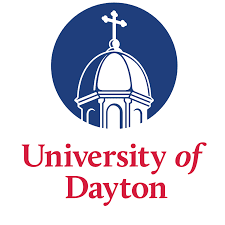 As an accredited member of the Higher Learning Commission of the North Central Association of Colleges and Schools, University of Dayton is a Catholic, research academic institution in Dayton, Ohio that takes a holistic, rigorous admission process to all their applicants.
The university is a member of the National Association for College Admission Counseling, providing free application admission for their students, abiding by its Code of Ethics and Professional Practices. The University of Dayton's School of Business Administration receives accreditation from The Association to Advance Collegiate Schools of Business.
To be considered, applicants will only submit their application form, essay, ACT or SAT official test scores, and an official transcript of records.
---
Grand Canyon University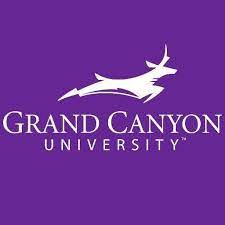 Phoenix, Arizona is home to Grand Canyon University, a reputable private institution that offers several online and on-campus degree programs for students in different areas of study such as engineering & technology, nursing & healthcare, business & management, performing arts & creative design, language & communications, and psychology & counseling to name a few.
Admission to their business programs requires no application fee. Also, one of the advantages in enrolling to the master's degree programs of GCU's Colangelo College of Business is a no GMAT requirement basis.
---
Loyola University of Chicago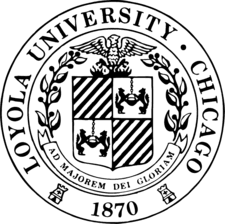 Accredited by The Higher Learning Commission of the North Central Association of Colleges and Schools, Loyola University of Chicago is a private, not-for-profit educational institution that has a wide variety of high-quality, rigorous bachelor's degree programs that prepare working adult distance learners to excel as ethical and practical experts in their field.
All programs offered by Loyola require no application fee which makes it a good option for adult learners who are preferring schools or universities that has a free application for incoming students.
In addition to the free online college admission application, the university provides a wide range of student support services to cater students' needs, including Career Advising, Career Development Center, Office of Student Conduct and Conflict Resolution, Military Veteran Student Services, and Financial Aid Office that makes higher education accessible and affordable.
---
Lasell College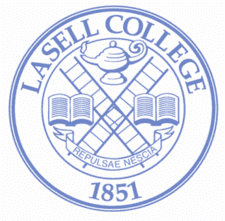 Headquartered in Newton, Massachusetts, Lasell College has more than 50 undergraduate and graduate academic degree programs through Connected Learning. Through the Connected Learning program, students can complete coursework, service learning, and accessing projects outside the classroom.
Lasell College is one of the top choices for students who prefer free application as it only requires an online application, official transcript of records, resume, letters of recommendation, and personal statement to enroll in one of their programs. No GMAT requirement is also offered by Lasell's Admission team.
---
Maryville University of Saint Louis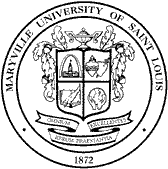 With rankings and recognitions received from Forbes, and Kiplinger's Personal Finance, Maryville University is one of the top-tier universities in St. Louis, Missouri with a wide variety of undergraduate degree programs to students across the country. In particular, the university offers undergraduate degrees that are delivered entirely online on multiple start dates and with no entrance examinations required.
Certain bachelor's degrees also do not require GMAT, GRE and application fees, making it one of the reputable universities that provide a holistic admission approach for their students. They consider the students' abilities, capabilities, and credentials in admission to their respective programs.
---
Norwich University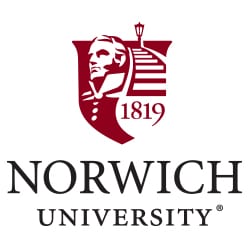 Located in Northfield, Vermont, Norwich University is known for being America's oldest private military academic institution that provides distance learning opportunities for busy working professionals and adult learners. The coursework in the bachelor's degrees is delivered in a relevant and rigorous format providing students with the essentials skills and foundation that will be immediately applicable to their chosen career pathways.
Norwich's experienced faculty have real-world expertise across different industries, making them as effective instructors in providing insights and learnings into the utilization of technology, applied knowledge, business communication, and leadership.
The university does not require any application fee from prospective students.
---
The University of Scranton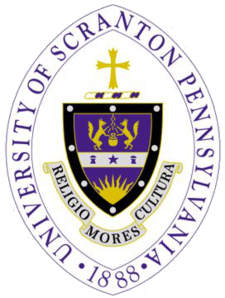 The University of Scranton in Pennsylvania's Pocono Mountains is a Jesuit university that has numerous major and minor business, management, marketing, and related programs that will put students on the path for a lifetime of success and excellence.
All their bachelor's programs are designed with a solid business background, allowing students to choose from significant electives in several areas of study such as international business, economics, management, accounting, finance or marketing.
Admission is free as the university only requires official high school transcript of records, SAT or ACT scores, letters of recommendation and universal application.
---
Chadron State College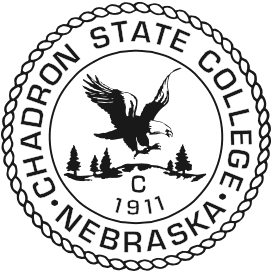 Headquartered in Chadron, Nebraska, Chadron State College offers a range of bachelor's degrees with no application fee. The courses enhance students' capacities for learning by integrating excellence in teaching with a set of coursework, online learning format that emphasizes critical thinking, technical and professional skills, and a lifelong learning context.
Entrance requirements include a completed online application and a set of official transcripts and test scores. Aside from the program-specific accreditation, Chadron State College has garnered accreditation from The Higher Learning Commission.
---
Indiana Wesleyan University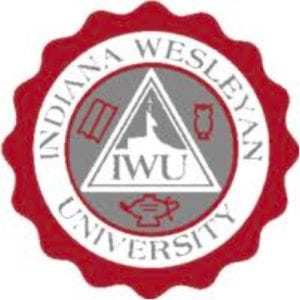 Established in Marion, Indiana, the Indiana Wesleyan University is the largest member of the Council for Christian Colleges and Universities that offers more than 120 professional degree programs. Application to the schools' bachelor's degree programs only requires an online application form, transcripts, and test scores.
Aside from the free application, IWU has numerous financial aid programs in the form of employer reimbursements, grants, scholarships, loans, and veterans' benefits.
---
UMass Global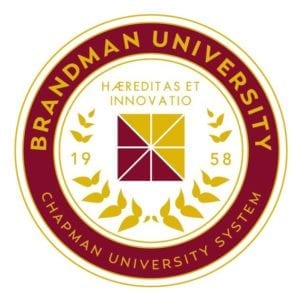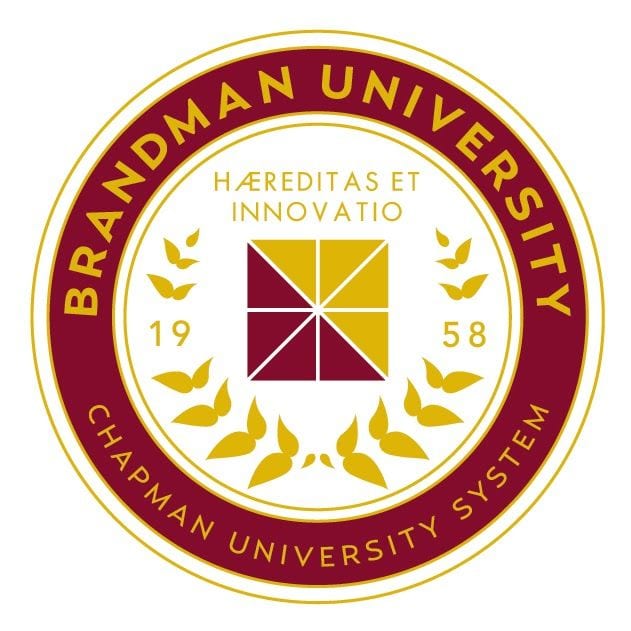 Recognized by the U.S. News & World Report across different categories, UMass Global is a private, non-profit educational institution in Irvine, California that provides working adults with rigorous coursework for skills that are immediately applicable in the workplace.
These programs are presented in two ways to learn namely UMass Global MyPath™, and the Online & Hybrid learning format. Both formats offer similar high academic quality and flexible learning for their distance learners.
UMass Global's Admission Application process does not require a non-refundable application fee, making it one of the top choices among students in cutting excess charges on starting their educational journey. UMass Global earned accreditation from the WSCUC Senior College and University Commission.
---
Southern New Hampshire University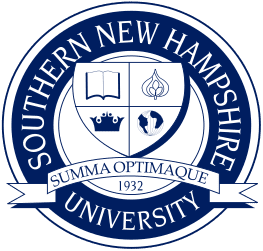 Awarded as the 21st Century Distance Learning Award for Excellence in Online Technology, Southern New Hampshire University offers more than 200 career-centered degree programs to approximately 100,000 distance learners.
They provide several areas of study including accounting & finance, engineering, liberal arts, social science, math & science, business, and education to name a few. SNHU's bachelor's programs are specially designed in an innovative format, integrating methodologies, theories, and applied knowledge to give students a well-rounded and rigorous curriculum.
All SNHU offers an easy application process as it does not require GMAT or GRE as well as there is no application fee. However, a $40 non-refundable application fee is required for the admission of its graduate programs only.
---
Brescia University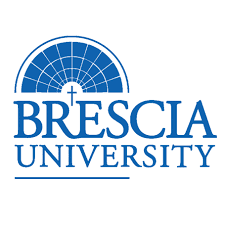 With accreditation from the Southern Association of Colleges and Schools Commission on Colleges, Brescia University is a Catholic university in Owensboro, Kentucky that offers an array of undergraduate degree programs. Students learn the fundamental skills and knowledge to conduct business ventures in a variety of environments and industries. It develops students' critical thinking skills and prepares them to become lifelong learners in a rapidly changing global business environment.
Earning a business degree in Brescia assures students in completing a degree with an essential value in the workforce, designed in a flexible course, an accredited program as well as affordability and the forefront of an adult-centered academic institution.
Interested applicants can directly apply online with their official transcripts only.
---
Baker College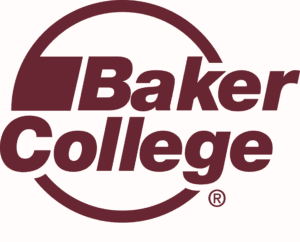 Hosting some of the best business programs among all online colleges and universities in Baldwin City, Kansas, Baker University is accredited by the Higher Learning Commission for distance learning and on-campus learning experience at the bachelor's level. The university prepares students by helping them acquire the essential skills in leadership, collaboration for business ventures.
Despite being one of the most prestigious top-ranked universities, Baker University offers the privilege of zero application fees to prospective students. Admission requirements include a completed application form, official transcript of records, and a proof of English proficiency for international students.
Aside from free application by Baker University, the school provides a variety of financial aid programs including the veteran's education benefits, making the university one of the top military-friendly institutions according to Military Advanced Education magazine.
---
Chatham University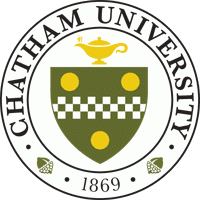 Located in Pittsburgh, Pennsylvania, Chatham University offers IACBE-accredited undergraduate business programs such as Bachelor's in Management, Marketing, and Accounting among others. Chatham University's Admission process integrates a holistic approach to determine whether the applicant will thrive at the university.
Requirements include a completed application form, official transcripts, SAT or ACT Test Scores, letters of recommendation and a writing sample. No application fee is needed in the application to any business degree programs offered by Chatham University.
Numerous financial aids in the forms of assistantships, loans, grants, scholarships, and discounts are available to help in students' educational expense.
---
Point Park University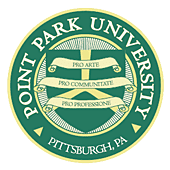 Point Park University is an urban, not-for-profit academic institution that offers flexible, convenient distance learning opportunities with an emphasis on applied knowledge and capabilities that are essential for career placement and advancement.
Point Park's undergraduate degree programs impart the knowledge and skills through the online format for future professional careers. The school has one of the most streamlined application processes that require only a completed online application and official transcripts.
Aside from the free application set-up, the school offers financial aid opportunities to assist students in their academic-related finances. Moreover, Point Park has garnered accreditation from the Middle States Commission on Higher Education.
---
Dallas Baptist University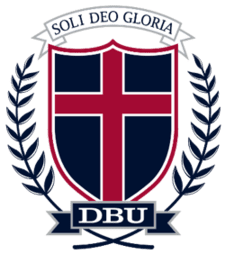 Dallas Baptist University is a Christian university that delivers Christ-centered online undergraduate programs for more than 5,000 students. Its bachelor's degrees consist of courses that are in synchronous and asynchronous learning formats for greater convenience and flexibility.
Students at DBU have the opportunity to earn their bachelor's degree without having to pay the otherwise mandatory application fee.
---
Berea College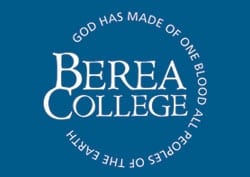 Recognized as one of America's top colleges, Berea College delights students with its no-tuition promise. It is a liberal arts college in Kentucky that offers a wide array of bachelor's degrees in various concentrations. Berea is committed to develop and enhance students' social responsibility and equip them with the crucial skills that will help them navigate successfully in the complex demands of a modern business environment or setting.
Considered as one of the country's most generous tuition promise scholarships, earning a business degree at Berea College makes it possible to graduate with low educational debt compared to the national standards.
Application requirements include a duly-accomplished Berea College Application for Admission, High School Transcript, College Official Transcript of Records, Class Rank Information, SAT or ACT Test Scores, and Evaluation and Endorsement. There is no application fee.
---
St. Bonaventure University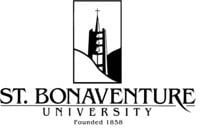 Ranked #1 by the U.S. News & World Report for best value universities around New York, St. Bonaventure University prepares students to become well-rounded working professionals equipped to lead, manage and drive innovation in a variety of industries.
With the primary goal to become an educational institution that is attainable by all students, St. Bonaventure University offers its online degree programs at an affordable rate as well as no application fee during the admission application of its respective programs. Additionally, the university is considered one of the top institutions for military-friendly universities around New York, offering 30% tuition rate discounts for active military personnel.
***
FREQUENTLY ASKED QUESTIONS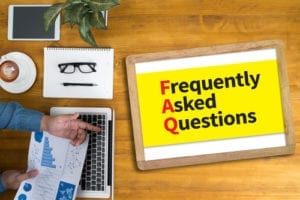 Who should pursue an online bachelor's degree program?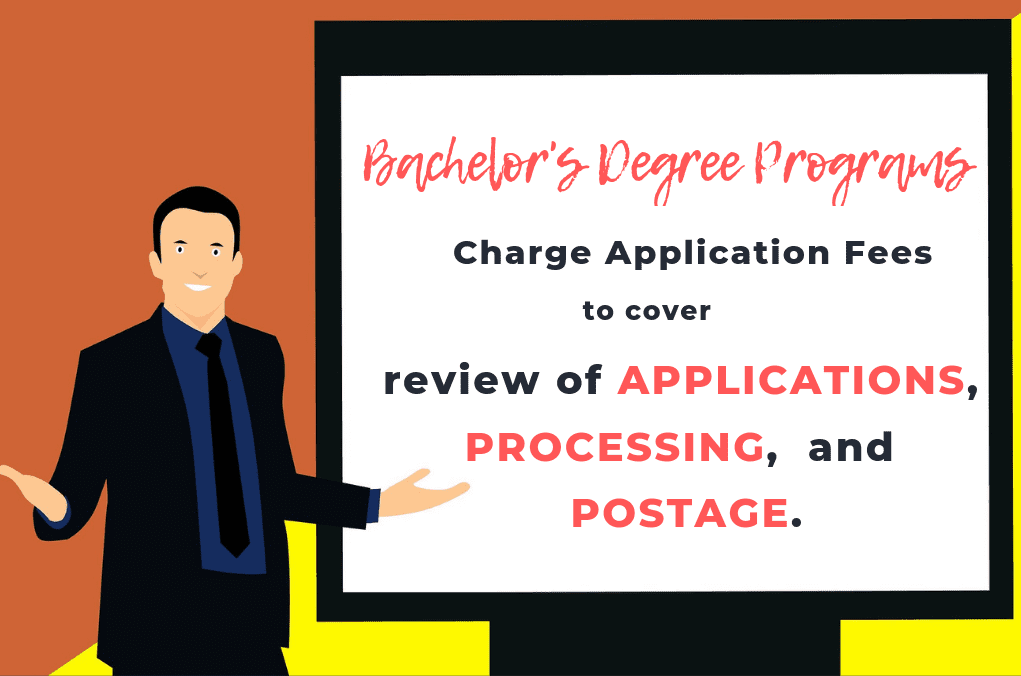 Earning an online bachelor's degree is ideal for adult learners or professional working adults. Compared to the traditional learning experience, there is no need to travel for study, to relocate and there is no need to quit your current job to yield to your studies. You have the opportunity to study whenever it suits your schedule and priorities.
There is no definite time of the day in taking up the series of coursework, taking the examination as well as completing project and assignments. Indeed, there is so much flexibility of distance learning that you may not have in the traditional learning context.
Most online bachelor's programs come with application fees. These are used to cover the review of applications, processing, and postage expenses. This step is also used to determine the most serious applicants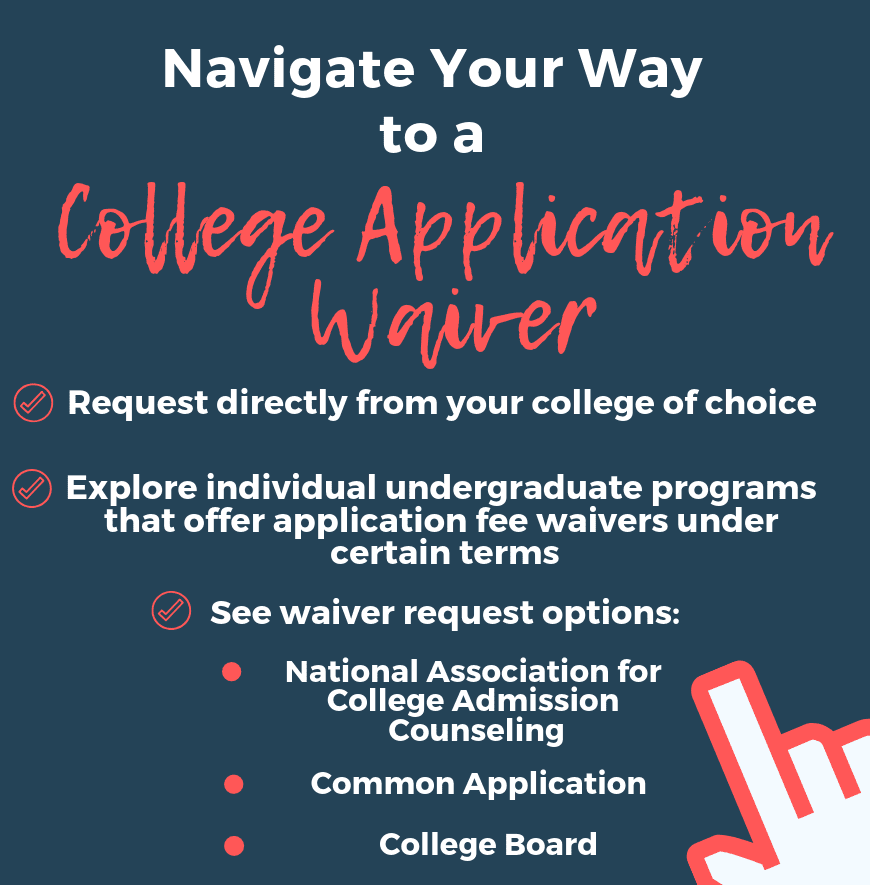 To avoid paying hefty application fees that do not guarantee admission, students may opt for the College Application Waiver that, under certain conditions, lower the cost or skips the requirement altogether. And as this list discloses, there are online schools that do not charge at all.
Flexible class schedules, real-time interaction with instructors and classmates, year-round admissions and start dates, accreditation qualification, and no relocation or commuting needed are just some of the benefits earning a business degree online can provide.
Effective and cost-saving, an online business degree integrates a practical set, of course, works with the convenience and flexibility that professionals demand. Generally, the quality of education between online and on-campus business degrees are similar.
Rest assured, there is not a lack of quality that comes with your online business degree upon earning them. Both contexts yield a respected degree that will be recognized and valued by future or potential employers. Whether you obtain it through distance learning, on campus or in a hybrid format, a bachelor's degree is still a bachelor's degree.
What accreditation do I need to consider when enrolling an online bachelor's degree program?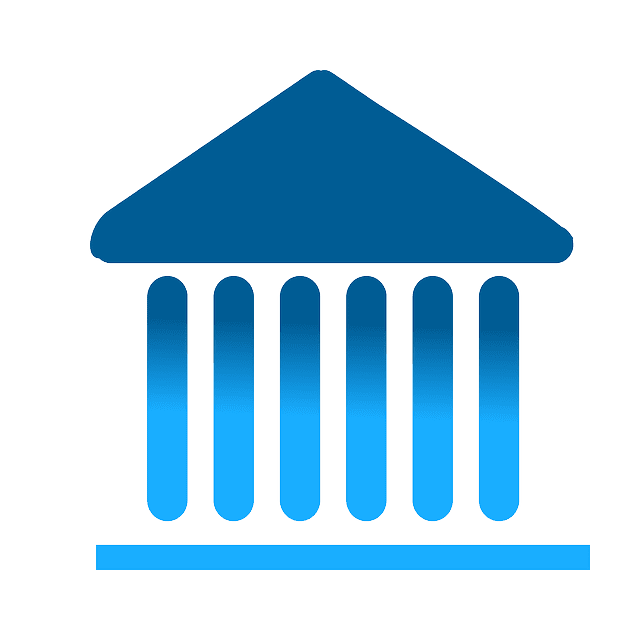 An external seal of endorsement, earning accreditation provide a reputation that a specific school has met the standards of quality and academic excellence. It is a crucial label of quality, indicating that the school or university has not only met the standard criteria but works on continuous improvements of its procedures and status.
One of the advantages in enrolling an in an accredited academic institution is that the federal government offers loans, grants or even scholarship programs only to qualified students who are enrolled in an accredited school or university.
You must carefully conduct a background check on your chosen school as there are some unusual scenarios where they create their fake agencies, making you believe that your school has a legit accreditation. With this, you may verify the authenticity of information regarding the school's accreditation status by visiting the Council for Higher Education Accreditation, and the U.S. Department of Education.
U.S. colleges and universities have two types of accreditation, namely:
National – Online institutions or distance learning programs are recognized by the Distance Education Accrediting Commission. It is the agency responsible for granting accreditation to educational institutions with proven academic excellence and commitment, and demonstrate student achievement in their online degree programs.
Regional – This is considered the ultimate standard of accreditation, with six accrediting agencies in the country namely The Higher Learning Commission, WASC Senior College and University Commission, Middle States Commission on Higher Education, Southern Association of Colleges and Schools Commission on Colleges, Northwest Commission on Colleges and Universities, and the New England Commission on Higher Education.
What will I study in an online bachelor's degree program?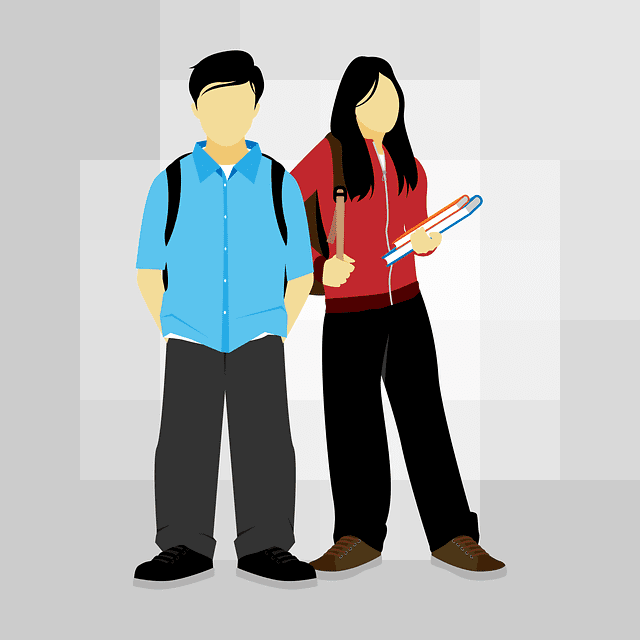 If you are interested in earning an undergraduate degree online, you will open a new learning experience in getting to know the different concepts and theories in your area of discipline. There are significant topics that are commonly taught by schools and universities in the undergraduate program.
Regardless of your area of research, an online bachelor's degree offers a flexible and versatile credential that will prepare you for a promising professional career and excellence in almost any field or industry and in all capacities.
In a rapidly changing world, an educated and skilled professional who easily adapts to innovation is sought after by employers. As you chart out your career, a bachelor's degree tucked in your belt will give you the advantage.