A Bachelor's in Public Safety Administration degree provides proper education and training, vital to protecting the American people. An online public safety undergraduate degree will prepare students for a demanding career in public safety administration.
There is a need for this discipline because threats are unpredictable and attacks can bypass standard security protocols. We need skilled individuals to dedicate their professional lives into ensuring public safety and security.
Public Safety Administration professionals ensure that homeland security, law enforcement, as well as the emergency response team are ready 24/7. Public Safety professionals develop programs that enhance federal and national security efforts. They ensure that threats to peace, order, and privacy of all Americans is central to our public policy.
Featured Programs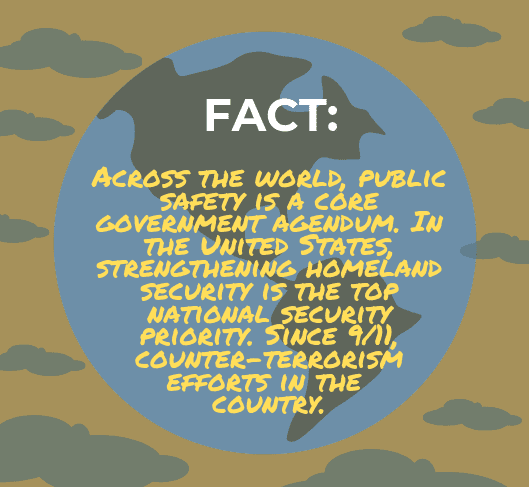 In the United States, strengthening homeland security is the top national security priority of the federal government. Since 9/11, Congress has become adamant about implementing measures that will ensure counter-terrorism efforts in the country. In today's fast-paced and technologically advanced societies, people are highly dependent on the modern medium of communication.
Someone from halfway across the world can deliver a message to you in just a matter of seconds. The same person can hack into your phone, tablet, or computer. Personal data and private information can be accessed through the internet. All these make us question the system that supposedly protects our security, privacy, and civil liberties.
Page Jumps!
Best Online Schools for Bachelor's in Public Safety Administration
METHODOLOGY
An online Public Safety Administration degree qualifies you as an aspiring civil servant. Fully online programs will allow you to complete the degree without the need to sacrifice your current job. We listed the 10 best online schools for Bachelor in Public Safety Administration based on a number of factors.
Online schools promote high academic standards, as reflected in their rigorous coursework and extensive curricula to deliver the quality of education that on-campus students acquire.
For students to acquire superior skills as future Public Safety administrators and professionals in the field, the online coursework includes real-world and practical projects. This allows students to apply their skills both on the local and international fronts.
Online students access their online coursework on high-quality virtual learning platforms. They also have access to academic and career assistance and resources.
The online schools feature Public Safety Administration instructors with impressive faculty credentials.
All the online academic institutions on this list are fully accredited, demonstrating their adherence to high academic standards.
To learn more, see our Methodology page.
******
Keiser University

Online Bachelor of Arts in Public Administration-Emergency Management specialization
 Keiser University offers a Bachelor of Arts in Public Administration with Emergency Management specialization, a 120-credit online degree designed for associate degree holders in the field. The curriculum for BA in public administration follows comprehensive coursework. This includes 36 credits in lower division and nine credits in upper division general education courses, 30 credits for electives, and 30 credits in upper division major courses.
Specialization is required for students to graduate. If you are interested in pursuing a career in public safety, you can choose to specialize in Emergency Management. Among the other specialization are Politics and Communication.
The Emergency Management specialization is available through the university's Fort Lauderdale Online Division in Tampa. It is a broad-spectrum online degree program that exposes students to a strong academic foundation for a career in public service. You will be taking courses in:
Public Relations,
Tactical Communications,
Business Ethics,
Catastrophic Event Response Planning,
and Issues in Disaster Response.
All these classes will hone your skills in public administration, especially in your chosen subfield, emergency management.
---
Bellevue University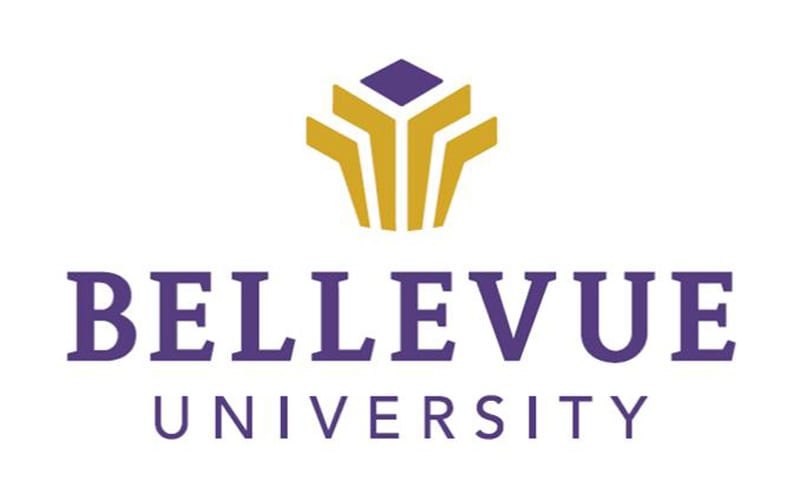 Online Bachelor of Science in Intelligence and Security Studies
Online Bachelor of Science in Emergency Management
Online Bachelor of Science in Security Management
Bellevue University's Public Service, Safety, Security & Intelligence course offerings are what sets the university apart from other online schools. Online students who are open to dedicating their lives to public safety administration are welcome to join the growing Bellevue community.
If you are considering this career track, you need to be practical in your degree choice. Your best options are a Bachelor of Science in:
Intelligence and Security Studies,
Emergency Management,
or Security Management.
BS in Intelligence and Security Studies will prepare you for a career in homeland security, military, or civilian law enforcement. National security and intelligence professionals are a vital part of eliminating and managing threats. It is a 127-credit interdisciplinary degree, which encompasses:
social science,
technology,
global affairs,
and cybersecurity.
Students develop depth and expertise in the field which puts them in a unique position for careers in U.S. national security.
The Bachelor of Science in Emergency Management program is ideal for professionals in disaster management. The program emphasizes the building-block approach. This technique leads students to understand the cycle of emergency disaster management. Similarly, BS in Emergency Management required the completion of a total of 127 credit hours for graduation.
Lastly, you can choose to take a Bachelor of Science in Security Management and develop expertise in five key areas. Building expertise in:
homeland security,
personnel management,
organizational interaction,
infrastructure security,
threat assessment,
and critical communication.
These attributes are vital to security management. Security threats evolve and expose citizens and countries to risks; a degree in security management is an intelligent academic choice. The 127 credit hours are a perfect blend of business, criminal justice, security, and emergency management concepts. This ensures that when you graduate, you are well-prepared for the rigors of the field.
---
Florida Atlantic University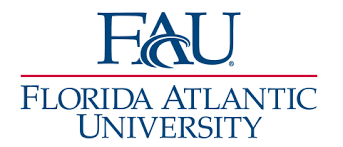 Online Bachelor of Science in Public Safety Administration
Florida Atlantic University boasts its Public Administration Department, South Florida, and the country's leading producer of public safety professionals. FAU offers a Bachelor of Science in Public Safety Administration (IPSA) which is available in both online and hybrid formats. It is a 60-credit degree that prepares professionals and pre-professional students for a career in the field of public safety administration.
Once you enroll in IPSA, you may choose to concentrate in:
Law Enforcement and Corrections
Disaster Management
Law Enforcement and Corrections will focus heavily on criminal studies and criminal justice management, among others while Disaster Management emphasized disaster risk reduction initiatives, as well as mitigation and preparedness efforts.
Additionally, the concentration requires a government internship as your capstone project. Courses in both levels are delivered asynchronously and can be accessed through Blackboard.
FAU's online programs are accredited by the Southern Association of Colleges and Schools Commission on Colleges.
---
University of Maryland Global Campus

Online Bachelor of Science in Public Safety Administration
A pioneer in online education, the University of Maryland Global Campus recognizes the importance of developing competent public safety professionals. In its effort to contribute to national security, it is offering a Bachelor of Science in Public Safety Administration online. The degree is ideal for practicing professionals in the field who are seeking career advancements.
UMUC delivers its online courses asynchronously and in eight-week sessions. This allows working students to comply with the required 120-credit hours with more flexibility. You will take up classes in:
ethics,
communication,
research,
and contemporary practices in public safety.
More importantly, the coursework will expose you to both theoretical and practical applications of the program. University of Maryland's BSPA prepares students to become first responders, and at the forefront of public safety administration.
---
St. Petersburg College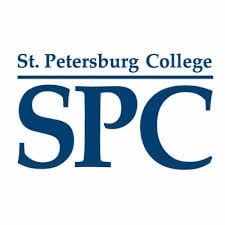 Online Bachelor of Applied Studies in Public Safety Administration
St. Petersburg College is widely known as one of the nation's best providers of vocational education. SPC is offering more than 50 online programs, one of which is the Bachelor of Applied Studies in Public Safety Administration. The degree is designed for professionals involved in the field of public safety. It is also an excellent option for transfer students with at least 60 transferable credits of undergraduate coursework.
The curriculum requires students to complete a total of 120 credit hours. Depending on your previous training, you can choose to concentrate in:
Criminal Justice,
Emergency Management and Homeland Security,
or Fire Science.
Better yet, you can specialize in a cross-discipline of these three areas. The cross-discipline concentration provides a more extensive background in public safety administration.
The college is accredited by the Southern Association of Colleges and Schools Commission on Colleges. Take note that the degree is unable to accept distance learners that are residents of Massachusetts, Minnesota, and Nevada.
---
The University of Maine at Fort Kent

Online Bachelor of Science in Public Safety Administration
The University of Maine at Kent Fort provides a fully online Bachelor of Science in Public Safety Administration. It is an interdisciplinary major which gives importance to collaborative work ethic among Rural Public Safety Administration majors.
The BSPAS is a 62-credit curriculum that will focus heavily on your chosen specialization. You can choose from 6 specializations which include:
Corrections,
Homeland Security/Emergency Management,
Criminal Justice,
Law Enforcement,
Forensics,
and Game Warden.
A minimum of 30 semester credits will be dedicated to your specialty. Students will collaborate with the university, the Maine Criminal Justice Academy, the Maine Emergency Management Agency, and the Federal Emergency Management Agency. This will give you experiential knowledge in the field of public safety.
It is recommended that to gain a competitive edge over your peers, you should earn an Associate's Degree in Criminal Justice before entering the BSPAS program. All credits from your associate's degree will be credited fully to your bachelor's degree.
---
Roger Williams University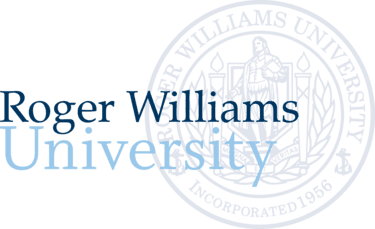 Online Bachelor of Science in Community Development
A degree in Community Development from Roger Williams University is an excellent choice if you want to get ahead in your public safety career. As you move forward with the degree, you will discover the unique intersection of course with critical areas in public safety administration. The 120-credit curriculum touches on:
public health,
general security,
education,
housing,
transportation,
and the environment.
With expert faculty members, you are sure to gain quality education, especially in examining the current urban and rural communities.
Roger Williams University has gained accreditation from the New England Association of Schools and Colleges, the Commission on Institutions of Higher Education. Easily navigate the demanding field of public safety administration, and be a part of the brave professionals protecting our nation.
---
Concordia University-Chicago

Online Bachelor of Science in Public Safety Administration
Concordia University-Chicago promises world-class education through the core faculty members who have extensive teaching and professional experiences. The university's 100% online Bachelor of Science in Public Safety Administration is a 128-credit curriculum that prepares students for rewarding careers.
Through the program, you will gain specialized education and training, as well as strong leadership qualities in public safety. BS in Public Safety Administration is equipped with the academic foundation and experiential knowledge to fill leadership positions.
When you enroll in the program, you are assured that Concordia University's advisors will develop a specific plan for you. This will allow you to finish the degree in as little as 16 months, as Major courses are only five weeks long. Gain a strong foundation in:
Public Safety Law and Society,
Global Terrorism and Public Safety,
Ethical and Political Issues in Public Safety,
and Strategic Planning in Public Safety.
Experience all areas in the field of public safety and become a valuable asset to the community.
---
Franklin University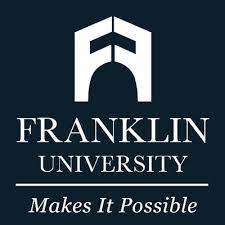 Online Bachelor of Science in Public Safety Management & Leadership
Franklin University was one of the many academic institutions that shifted its focus to training influential public safety leaders. This happened after the wake of terrorist attacks that took place 17 years ago. Franklin's fully online Bachelor of Science in Public Safety Management & Leadership trains students in critical skills in the field.
These skills include:
risk mitigation,
investigation,
prevention,
communication,
and emergency response.
The BS Public Safety Management & Leadership is a 120-credit course that builds future leaders in Public Safety, Firefighting and Emergency Medical Services, Law Enforcement, and Legal & Policy Compliance.
It is worth noting that Franklin University highlights the importance of servant leadership as central to public service. Choose to concentrate on Criminal Justice, Pre-Law, or Recreation And Sports Management and gain a competitive edge over your colleagues. In fact, through the university's online program, you can earn technical course credit in just 24 hours. This is will help you get ahead in your career.
---
Mansfield University of Pennsylvania

Online Bachelor of Science in Safety Management
The Department of Geosciences of the Mansfield University of Pennsylvania offers an online Bachelor of Science in Safety Management. It is a technical degree that focuses on Environmental Health and Safety in infrastructure development in both urban and rural communities. Students in the program learn foundational knowledge and professional skills in the field of safety science and management.
The coursework covers a comprehensive approach to health and safety, primarily environmental issues. Once you finish the degree, you will gain specific preparation that will make you eligible to be a Certified Safety Professional.
Mansfield University's BS in Safety Management is a 60-credit curriculum that focuses on developing students' communication and leadership skills. The degree is best for those interested in the human aspect of occupational health and safety. 12-week field experience is required for students to graduate.
Frequently Asked Questions
Why earn a bachelor's degree in public safety administration?
Earning an undergraduate degree in Public Safety Administration will provide you with foundational knowledge and understanding of critical areas in the field. You will gain a strong background in subjects, such as:
law enforcement,
risk management and reduction,
health services management,
and safety science.
Graduates of the program become valuable assets in public service agencies, as well as private organizations. There is no denying that this career path is a prudent one. Public safety professionals are not focused on the monetary value attached to the profession.
So students and public safety professionals invest in the degree to advance their proficiency and develop their management skills. This will not only benefit their personal career growth but will also improve their overall organizational capacity.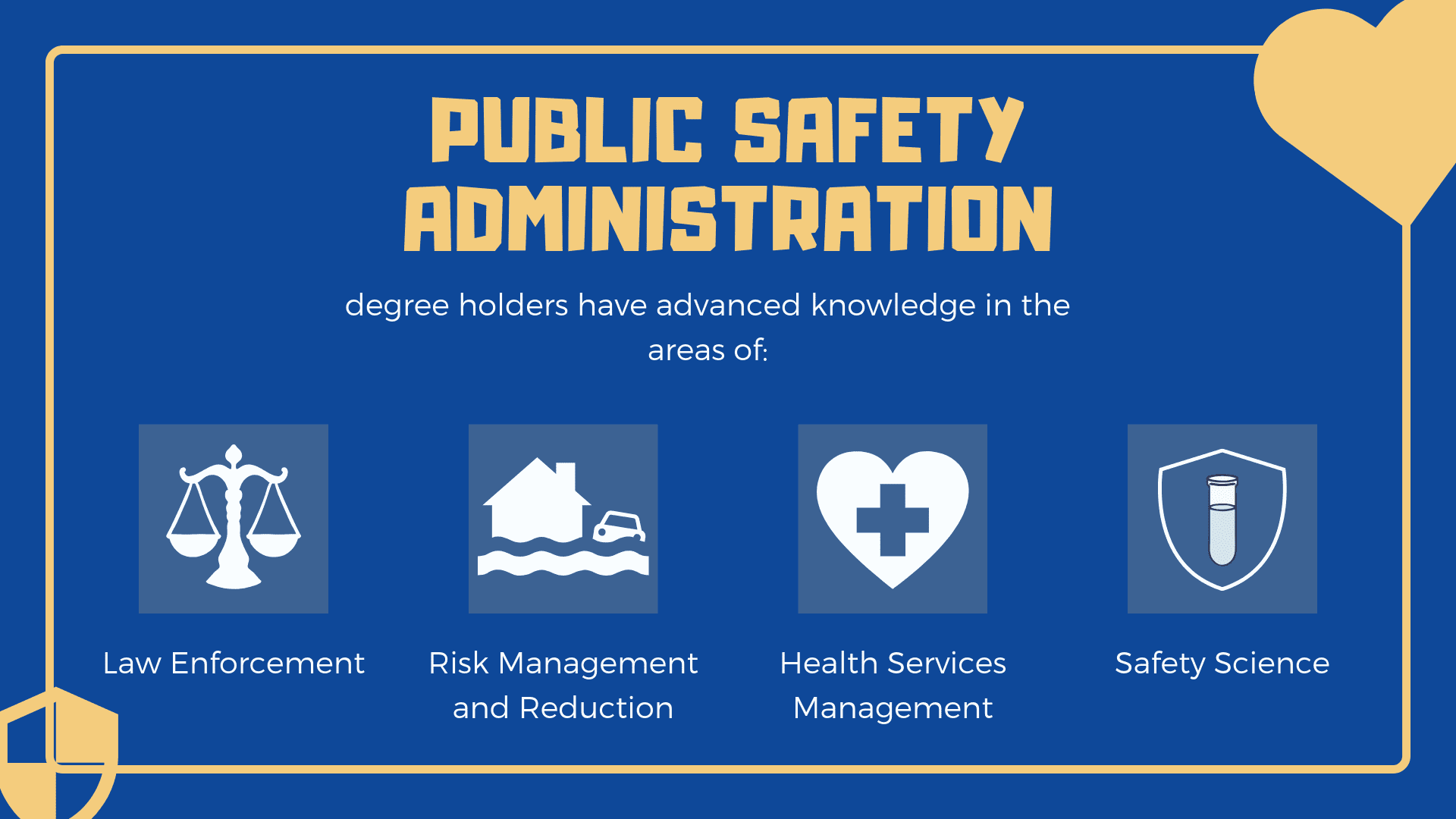 The degree requirements are straightforward. By the end of your study, you will develop comprehensive knowledge and understanding of organizational needs. The foundational courses in the program will adequately educate and expose students and working individuals to all aspects of public safety. You are trained to be a part of the growing number of public safety professionals who thrive in the workplace.
When you graduate, you will learn the value of strategic thinking and effective leadership skills. You will take classes in community relations, issues in disaster risk management, domestic and international terrorism, law, and community development.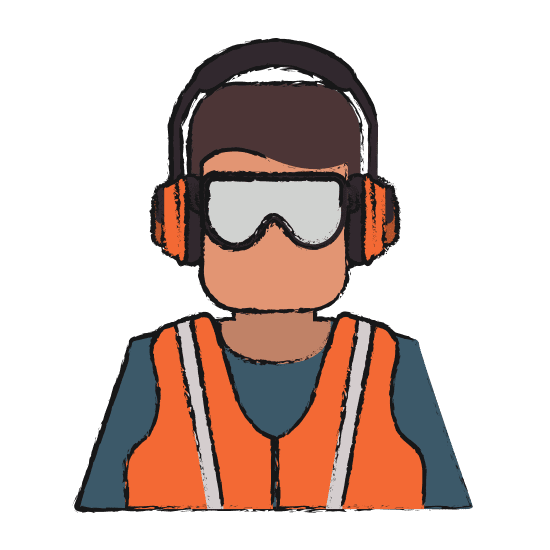 Public safety is an interdisciplinary field that incorporates various areas, including:
homeland security,
disaster management,
criminal justice,
and security management.
This will open many job opportunities for you as you move along with your career.
Today, you can earn a degree online. This will not only enhance your chances of entering public service, but it will also give you more flexibility. There are online schools that offer specialty areas, such as:
Corrections,
Cybersecurity,
Security Science,
Homeland Security/Emergency Management,
Criminal Justice,
Law Enforcement,
and Forensics.
Some online schools have developed public safety management curriculum which integrates business management concepts. This offers a unique set of coursework that attracts individuals who have a heightened interest in the world of business.
The curriculum is designed to equip students with basic administrative and managerial skills. They focus on the cost of operation, fundraising efforts, management and leadership theories, and strategic management policies that benefit public safety.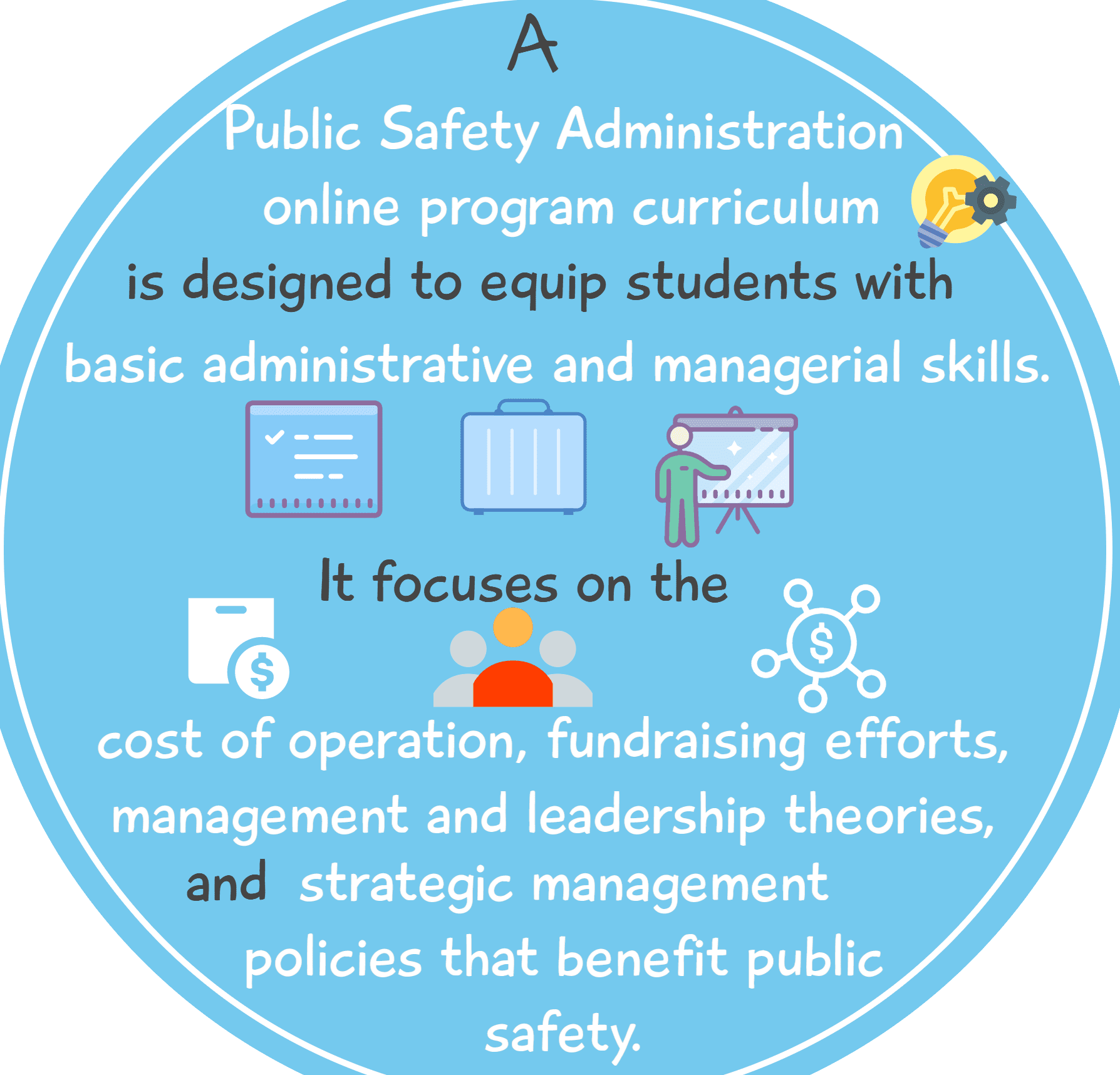 You are sure to become a productive member of the community when you choose to pursue an online bachelor's in Public Safety Management. As a public safety professional, you will stand at the forefront of local, state, or national security efforts.
With your background and a strong sense of public service, you can easily land a job as a homeland security professional fire department administrator, safety or security consultant, or police department administrator.
All these positions are driven by my passion for service and patriotism. The American public relies on highly-skilled professionals to provide safety and security in their everyday lives. Governmental agencies, at local, state, and federal levels require your services. Being a part of those who serve is an excellent career choice; one that you should be proud of. Ensure that security measures are in check and preserve peace and order in our nation.
What about licensure and certifications to pursue Public Safety Administration practice?
Graduation is always a daunting reality. It can be a struggle, too, considering the competitive job market with equally qualified graduates vying for the same position. As a Bachelor's in Public Safety Administration degree holder, you can easily find entry-level jobs in both the public and private sectors.
However, to increase your edge and add value to your credentials, it is wise to gain additional training and certifications. Numerous online organizations offer affordable training, certification, and resources for public safety professionals.
You can invest in training in public safety telecommunication, emergency medical dispatch, fire service communications, or law enforcement communications. These training and other resources are designed for public safety communications professionals.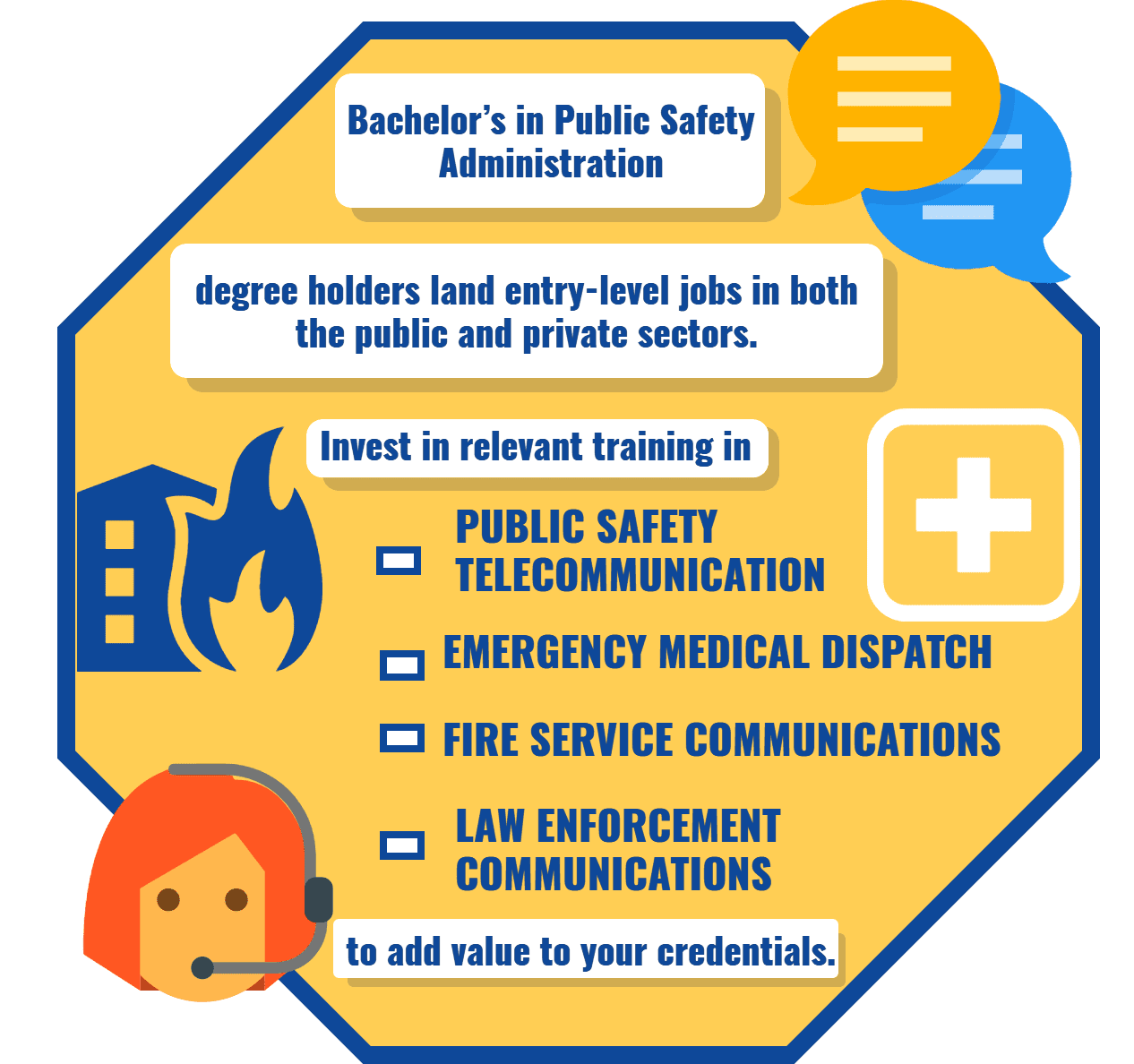 On the other hand, you can take the National Fire Protection Association's Certified Fire Inspector Examination to qualify as a fire inspector. The exam is a mechanism in place to check your competency, as well as your preparedness to lead as a fire safety professional. Passing the CFI exam will give you recognition as an expert in your chosen field.
Therefore, career advancement is an assurance, as CFI certification is evidence of competence and professionalism. As a bonus, the NFPA will award you with a certificate, a wallet card, and a lapel which will symbolize your exceptional accomplishment.
In the area of emergency response and disaster preparedness, public safety professionals can secure one of the two types of certification offered by the International Association of Emergency Managers (IAEM). You can opt to take the Associate Emergency Manager (AEM®) or Certified Emergency Manager (CEM®) certification.
The two examinations differ in the required hours of training, examination type, and the needed certification exam score. The AEM® certification requires applicants to have at least 100 hours of emergency management training. The training must be specific to your profession.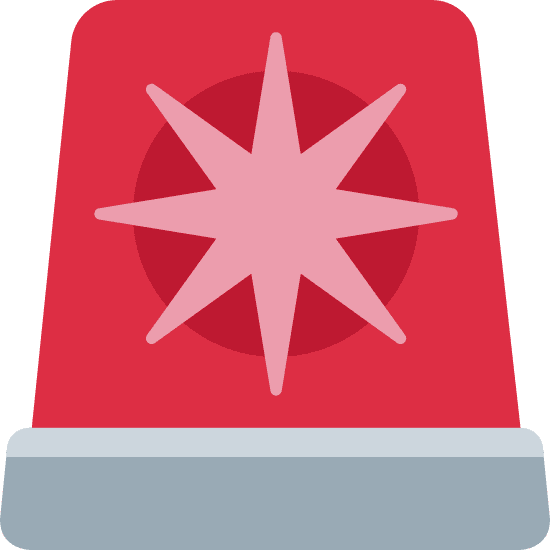 Additionally, 100 hours of general management training is also required. A total of 200 hours must be completed in 10 years to qualify for the exam. You must also secure one letter of reference, signed and sealed from the office of your current supervisor.
This will provide a reference person for the organization to validate your application. Most importantly, you must secure a score of 75% or higher on the 100-item multiple-choice exam.
CEM® certification, on the other hand, more intensive examination requirements. Applicants must meet all needs necessary to qualify for AEM certification. This is on top of the specific 3-year emergency management work experience, an undergraduate degree in emergency management, professional contributions, and participation in functional exercises.
The baccalaureate program must be from a regionally accredited college or university. Otherwise, you might be denied the examination. You must submit a total of 6 professional contributions in the field. Note that these works are recent and completed within the last ten years.
These are only some of the available certifications and training for you to advance your professional career. You can always inquire in local offices and agencies for other career advancement opportunities that are less taxing. However, these are valuable prospects, especially when you want to land leadership roles in your organization.
What can do I with a bachelor's degree in public safety administration?
After two to four years of undergraduate study, you are now hoping to land your job as a public safety professional. Luckily, your degree in public safety administration qualifies you for various career prospects. You can work as a public safety manager, emergency response officer, health services manager, and public safety administrator. Pursuing graduate studies is also a viable option. This is especially useful when you are planning to secure tenured positions.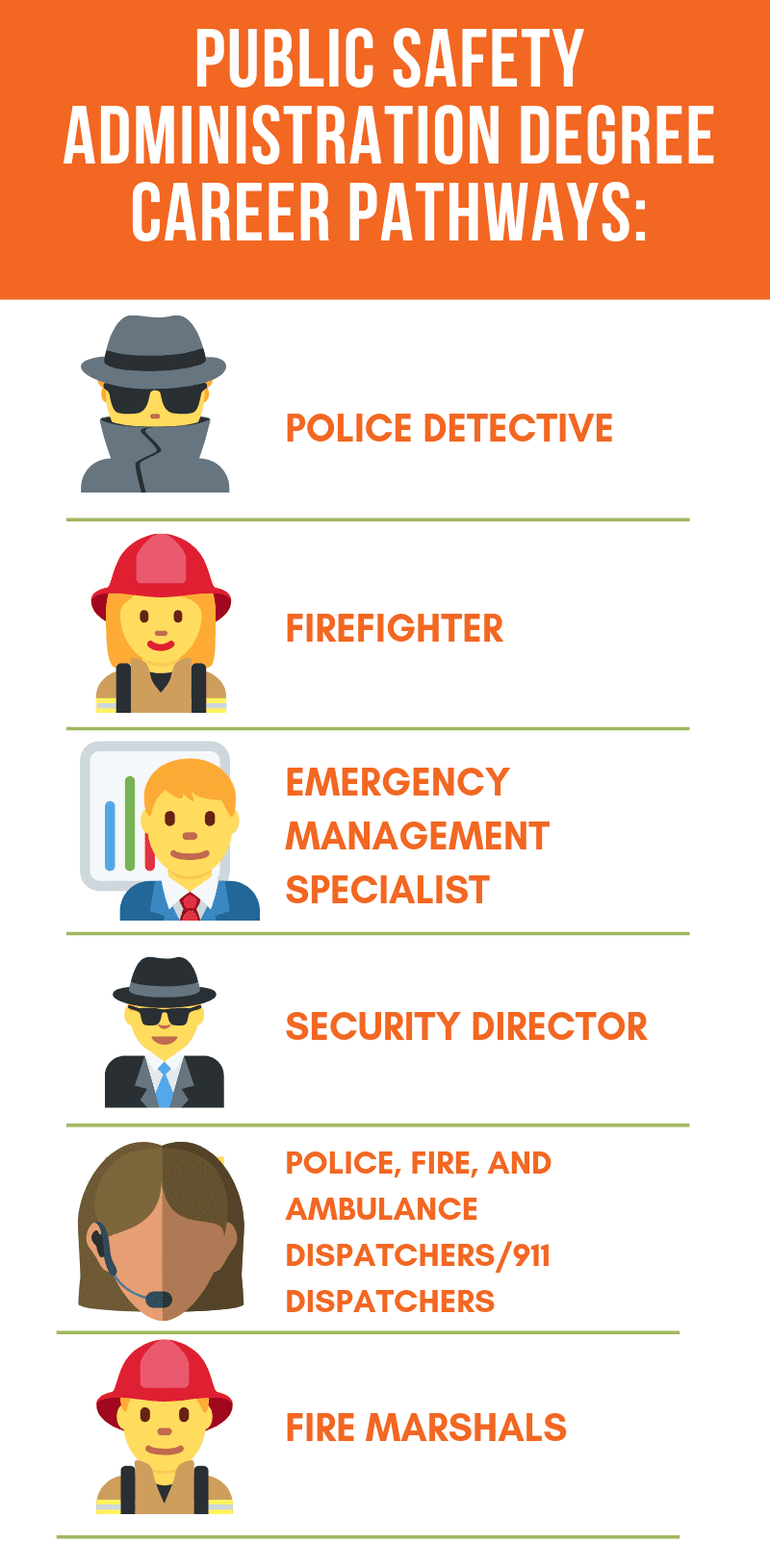 Nevertheless, your online public safety degree will land you entry-level jobs in one of the following:
Police detectives or law enforcement officers are tasked to investigate crimes. They gather facts and evidence surrounding the crime scene to identify the culprit. As detectives assigned to the case, they follow every possible lead and pursue witnesses and suspects.
Police detectives are vital in crime detection and control, ensuring security in the area. Data from the Bureau of Labor Statistics reveal that police detectives earn $66,020 per year with projected job growth at 3%.
Firefighters are brave individuals who put out fires to save lives, property, or the environment. Firefighters may also handle hazardous materials. They are specially trained to control, clean, and eliminate harmful waste materials without exposing civilians to health hazards.
As faithful public servants, they work 24/7 and stay on high alert for any emergency. On average, firefighters earn $50,700 annually.
Emergency Management Specialist responds to major emergencies that have a widespread effect and significant impact. These specialists coordinate with various organizations that focus on disaster prevention, mitigation, management, and response.
They manage risk reduction in disasters and streamline emergency response for emergencies and disasters. One of their key roles is predicting disastrous events to have specialized emergency response and evacuation procedures. Based on recent data, emergency management specialists earn $76,730 per year.
Security Directors are vital to ensuring the security and safety of an organization. They secure all assets, staff, and customers to assure all stakeholders remain confident in the business. Security directors design and develop security measures and implement policies in the security department.
An essential part of their job is overseeing compliance with local, federal, and state laws. Also, they build awareness among their colleagues to put every security measure in place. Security directors earn an average of $102,600 annually.
Police, Fire, and Ambulance Dispatchers or 911 Dispatchers are crucial to delivering a quick emergency response. They are the first responders who evaluate and communicate with the appropriate team to send to the location. Dispatchers maintain call logs and other necessary data to comply with incidence reports. On some occasions, they may be called to the witness stand to testify to the occurrence of criminal activities. Professionals in the field earn an average of $46,670 per year.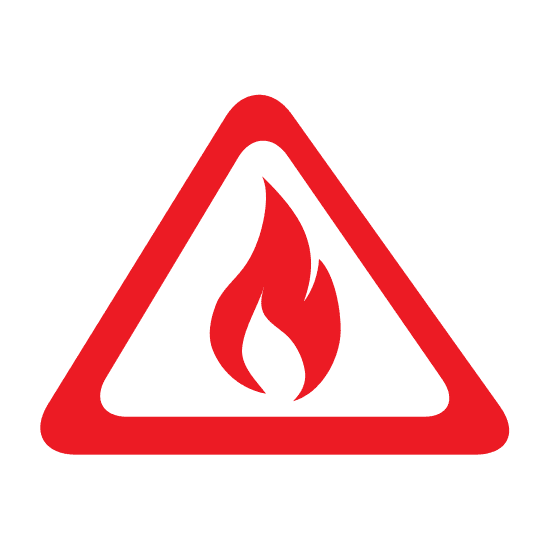 Fire Marshals enforce strict fire codes to prevent incidents of fire due to noncompliance with fire safety measures. They also investigate fire incidents by identifying the source and securing the perimeter from being tampered with. Fire marshals march with the local government, agencies, schools, and businesses in obtaining fire safety in the community. The Fire Marshals earn $63,080 per year.