As one of the most rewarding careers, the field of Social Work focuses on helping others and contributing to positive changes in society at large. It often follows a career ladder that begins at the baccalaureate level.
It is a demanding field that features a lot of competition. As of 2021, the number of jobs for social workers reached 708,100. It is also projected to grow by 9% in the next ten years.
Students who are passionate about Social Work as a profession and calling can earn a Bachelor's in Social Work to prepare them for the challenging yet exciting career ahead. In this degree program, they will acquire the essential knowledge and skills that will hone them into becoming competent social workers.
Featured Programs
A Bachelor's in Social Work degree provides the necessary training and skills to work with individuals and communities to help identify and solve issues such as poverty, inequality, homelessness, mental health, and substance abuse. It covers topics such as psychology, sociology, policy, research, public health, and statistics, giving students the ability to work both on an individual and community-wide scale.
In general, Social Work majors are expected to learn all about human behavior, social welfare policy, and social issues that can help them assess situations, create itineraries for improvements, and ensure their progress.
For those who have work commitments and cannot find the time to attend classes on campus, the emergence of distance learning is good news. They now have the opportunity to pursue higher education and earn their degree with many online social work programs offered by a myriad of colleges and universities all over the country.
Page Jumps!
Best Online Schools for Bachelor's in Social Work (BSW)
METHODOLOGY
Our 29 Best Online Schools for Bachelor's in Social Work (BSW) feature the country's online schools that are popular for offering outstanding Social Work degrees and courses. To come up with the list, we considered some of the most important factors:
An excellent indication of the high quality of education offered by these online schools is their accreditation status. All of these online academic institutions, as well as their Social Work undergraduate programs, are duly accredited.
All the online schools on our list share stringent entry and graduation requirements. Students are continuously challenged to be at their best to meet online academic institutions' standards.
Online learning should involve excellent virtual learning platforms that provide distance learners ease of access and technical support.
All the online schools' Social Work degree programs are characterized by rigorous coursework and comprehensive curricula.
Do you need more information? Check out our Methodology page!
---
Arizona State University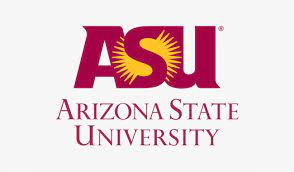 Online BA in Community Advocacy and Social Policy
A top-ranked university in the Greater Phoenix Metropolitan area, Arizona State University is recognized as the country's most innovative school for its work with NASA in developing, advancing, and leading innovations in space exploration. It is also outstanding in the field of social work, offering one of the most diverse Social Work programs in the world.
One of their offerings, the Bachelor of Arts in Community Advocacy and Social Policy, is accessible online. It provides students the opportunity to explore diverse issues of:
diversity,
oppression,
and privilege.
They are also taught to examine advocacy and intervention strategies to engage in social change. Students focus on advocacy strategies by exploring, analyzing, and comparing social service systems and policies in depth and from an empowerment perspective.

Brescia University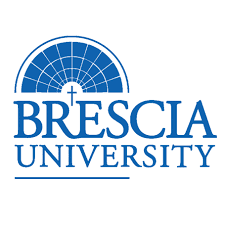 Online BSW
Established in Maple Mount, Kentucky, Brescia University is a Catholic, liberal arts education institution that aims to help students reach their highest potential. Their online Bachelor in Social Work program is accredited by the Council on Social Work Education. As such, Social Work majors are eligible for the state social work licensure exam.
As one of the university's destination programs, the Bachelor in Social Work degree is offered entirely online. It is designed to provide efficient and high-quality delivery of social work theory and practice courses.
In this program, students get to explore the different social work courses, such as:
human behavior and social issues,
diversity to social work and aging,
ethical considerations in social work,
and social welfare policy.

Campbellsville University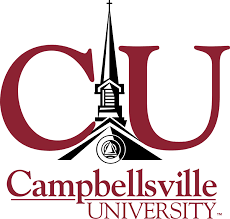 Online Bachelor in Social Work Online Program
Located in Campbellsville, Kentucky, Campbellsville University is a Christian institution that offers certificates, undergraduate, and graduate degree programs. It is also known for various dynamic online degrees that allow students to earn their degrees at their own pace.
Students who are looking for an excellent online social work degree program can find a Bachelor's in Social Work at Campbellsville University. The courses cover:
foundational principles of Social Work,
as well as marriage,
family relationships,
crisis intervention,
and social policies.
What sets this online degree apart from its kind is the option of an "interactive classroom." This is where students can interact with their professors and fellow students through video. This bachelor's in social work program requires 120 credit hours and is estimated to be completed within four years.

Metropolitan State University of Denver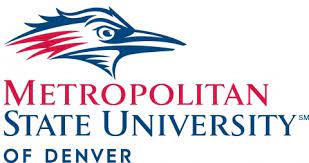 Online Social Work Bachelor's Online
Founded in 1963, Metropolitan State University (MSU) of Denver is known for being one of the most affordable college options in the state of Colorado, as well as a top choice for colleges among student veterans. But MSU's dedication to accessibility and life-long learning also means offering online degrees, including a fully online Bachelor's in Social Work.
The Social Work program requires 120 credits in total and involves asynchronous and synchronous activities to provide students with both flexibility and a sense of community with peers and teachers.
Asynchronous activities are those that the student can access at any time, such as recorded video lectures and readings. Synchronous activities include live-streamed conferences or real-time meetings with classmates or instructors.
Aside from coursework, hours of fieldwork in the Colorado area are also required. However, it may be essential to note that despite being a fully online program, prerequisites from departments outside that of Social Work may not be available online.

Misericordia University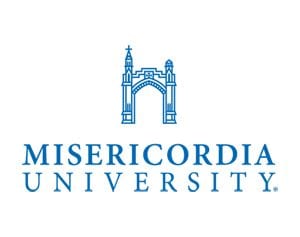 Online Bachelor of Social Work (BSW) Accelerated Degree Program
Misericordia University in Dallas, Pennsylvania, was founded by the Religious Sisters of Mercy as College Misericordia back in 1924 and is currently the only university in its region offering an accelerated Bachelor in Social Work hybrid / online program.
Officially called the Bachelor of Social Work (BSW) Accelerated Degree Program, it can be completed in as short as two years, depending on the student's availability and pace, through a mix of online and in-person activities. Completing 121 credits is required, with 49 of these from the core curriculum. In line with the Sisters' mission and vision of compassionate service, students are educated on topics such as:
ethics,
diversity,
social welfare services and policies,
human behavior, and many more.
Just like other social work degrees, fieldwork is also a significant part of the course, and Misericordia University has teamed up with various partners and communities to provide its students with the option to do fieldwork at night and on weekends.

Northern Arizona University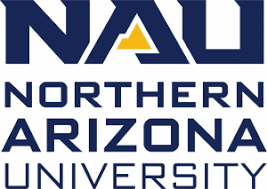 Online Accredited Bachelor of Social Work (BSW)
Northern Arizona University (NAU) is a public research university that was opened in 1899 and now has more than 300 program offerings for bachelor's and master's degrees, doctorates, and certificates. Its main campus is located in Flagstaff, Arizona.
NAU's online programs on offer include a Bachelor of Social Work with a focus on serving the communities in the Southwest, including its indigenous members. At least 120 units must be completed, and students must maintain a cumulative grade point average of 2.0 to stay in the program.
NAU aims to produce generalist social workers for underserved communities that are most affected by the following:
structural racism,
poverty,
and discrimination.
Thus, courses on ethnicity, gender, indigenous populations of the southwest, and social and economic justice are part of the curriculum.

Eastern Kentucky University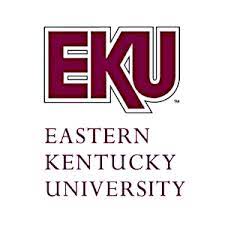 BSW Online
Situated in the heart of Richmond, Kentucky, Eastern Kentucky University is a regional, coeducational, public institution of higher education. The Bachelor's Degree in Social Work is a fully accredited online program that provides students with a strong academic foundation. The Social Work curriculum explores topics such as:
intervention,
addiction,
race,
and ethnic relations.
Recognized by the Council on Social Work Education (CSWE), EKU's bachelor's in social work has a 120-credit hour requirement. As of 2022-2023, the tuition is $398 per credit hour, but active-duty military students can apply for a tuition discount.

Eastern New Mexico University
Online Bachelor of Social Work (BSW)
Hailing from Portales, New Mexico, Eastern New Mexico University has a variety of accredited academic programs at affordable costs. It offers more than 60 associate, bachelor's, and master's degrees.
Students who want to turn their passion for helping people into a career can opt to earn their degree through the university's online Bachelor of Social Work program. They are trained in different social work practice settings, including:
mental health,
child welfare,
schools,
youth services,
law enforcement,
court,
hospice, and more.
Following the standard guidelines of the Council on Social Work Education, this degree aims to prepare students to become competent, caring, ethical, and practical social work practitioners.

Grand Canyon University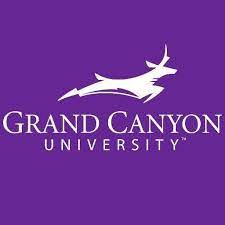 Online BS in Sociology-Social Work Degree Programs
Located in Phoenix, Arizona, Grand Canyon University is a non-profit institution with a focus on online education for working adults. One of their online degree offerings is their Bachelor of Science in Sociology with an Emphasis on Social Work.
This degree program lays the foundation for individuals to pursue non-clinical entry-level social work careers with a primary focus on affecting positive change in communities, families, and individuals. Here they will be able to develop an understanding of:
human behaviors,
behavioral interventions,
and case management strategies.
The curriculum also extends to the critical aspects of child welfare, mental health, aging services, and disability services. After completing the degree, students are well-equipped with the knowledge and skills to pursue graduate education in social work, licensure, and advanced certifications.

Liberty University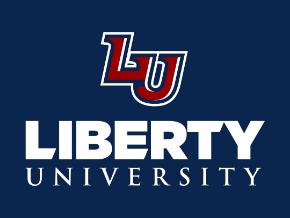 BS in Social Work Online
Central Virginia-based Liberty University currently offers more than 600 programs of study and is one of the most prominent Christian non-profit universities in the world. Since its establishment in 1971 by Pastor Jerry Falwell Sr., Liberty University has grown exponentially, even venturing into the world of online education, where it has a wide variety of online programs, from pre-law to aviation.
Bachelor of Science in Social Work is one of the many online programs in Liberty University's catalog and is accredited by the Council on Social Work Education (CSWE). In 2018, SR Education Group included Liberty University's Social Work online degree as one of the most affordable options online.
The degree requires 120 credit hours and can be completed, on average, within three and a half years. Students are taught a strong foundation in psychology while also being trained in:
assessments and evaluations,
intervention,
counseling,
and other necessary practical skills for social workers.
Field placements within the student community are also a critical part of the program to give the students real-world experience and mentorship from practicing social workers and human services professionals.

Malone University

Online (BSW) Bachelor of Social Work
Malone University's on-campus offerings pride themselves in their small class sizes and high graduation rates, but this Christian non-profit university from Ohio also has a selection of online degrees for those interested in a more flexible and affordable option for their college education.
Malone University's CSWE-accredited Social Work program runs for two to four years, depending on the student's pace, with 124 credit hours priced at $1,077 per hour. Malone also has one of Ohio's highest passing rates when it comes to the social work licensure certification.
Their curriculum was developed with Christian principles in mind to produce social workers and professionals who can drive positive change in their communities. The course covers critical topics like:
social work theory,
social welfare policy,
psychology,
and professional ethics, to name a few,
Plus, opportunities for hands-on experience with individuals, groups, and families in the field.

Humboldt State University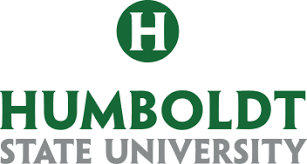 Online, Accredited BA in Social Work
Humboldt State University is located in the town of Arcata, 275 miles north of San Francisco, California. It is a public institution and part of the 23-campus California State University system. This university offers a wide array of majors and graduate programs, including a Bachelor of Arts in Social Work.
Online students learn about the generalist social work practice that is integral in understanding the challenges and resources in both rural and more populated areas. They are also taught to develop an ability to analyze and critically evaluate research studies and apply their findings to everyday practice.
Students can earn this undergraduate degree after completing 120 credit hours. This social work degree program is accredited by the Council on Social Work Education (CSWE).

Troy University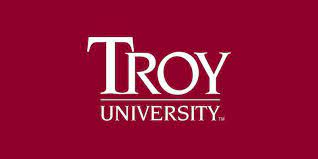 Online BA in Social Work
The social work program of Troy University equips students with the knowledge and skills needed to do well in the field that enables them to help others. The university's experienced instructors, as well as its curriculum, hone students into proactive professionals.
Located in Troy, Alabama, the university offers an online Bachelor of Arts in Social Work, complete with upper-level practice courses, community projects, and a 400-hour practicum. It is accredited by the Council on Social Work Education.
Utilizing the Canvas Learning Management System, Troy University makes it simple for anyone to learn and delivers a flexible learning option for students who are too busy to attend classes in a traditional setting. Once enrolled, the students participate in discussions, take assessments, and collaborate with their classmates and instructors in an online environment.

UMass Global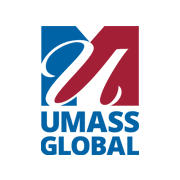 BA in Social Work Online
Located in Irvine, California, UMass Global's bachelor of arts in social work program allows students to develop their skills through various courses and practical experiences, such as 400 supervised on-site field practice hours.
As they prepare for whatever branch of Social Work they want to practice, they will develop the skills they will need to spread a positive impact through their career. The branches are:
Child and Family,
Mental Health
Community Service
The admission requirements for UMass Global's social work program are as follows: a complete formal application process with all required documents (completed application, minimum 2.0 cumulative GPA, and 12 or more transferable baccalaureate level credits or the equivalent official transcripts from ALL colleges and universities attended). Their Bachelor of Arts in Social Work is accredited by the Council on Social Work Education.

University of Cincinnati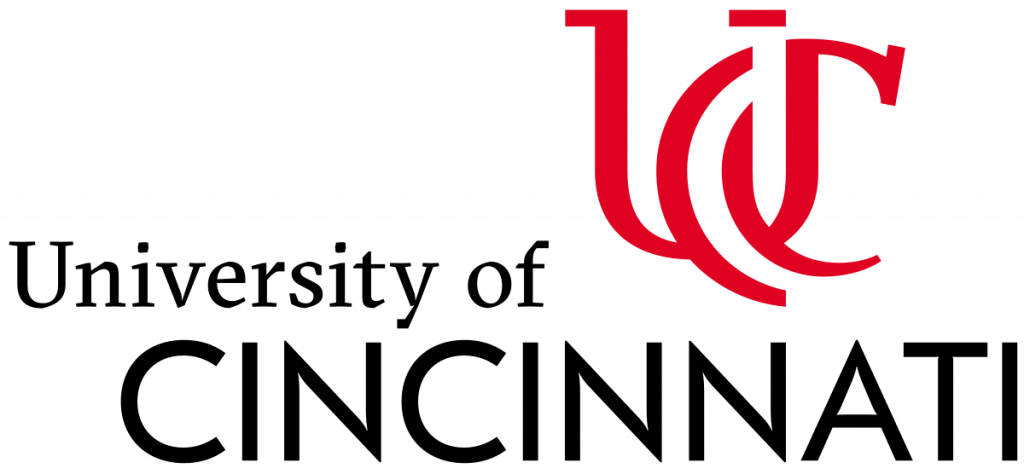 Online Bachelor in Social Work – BSW
The University of Cincinnati's social work program is ideal for students who have a two-year associate degree in pre-social work or a similar major. To enroll in the university's Bachelor in Social Work, the required GPA is at least 2.75.
Applicants must also complete the required introductory coursework. Part of the prerequisites is a minimum of 63 credit hours in:
social work,
pre-social work,
or similar major or associate degree program
The application requirements include a transcript and a completed online application. Their bachelor of arts in social work program is accredited by the Council on Social Work Education and is evaluated by a peer review process. It is also accredited by the Higher Learning Commission.

University of Louisville

Online BSW
The University of Louisville, located in Louisville, Kentucky, offers its Bachelor in Social Work through the Kent School of Social Work and is 100 percent online. The program focuses on the following:
social justice dynamics,
critical analysis,
planning and implementation.
This enables their students to acquire the skills to effectively represent their clients while considering the impact of their job on families and communities.
Students can apply for the credit transfer program and present their credits from regionally-accredited institutions. There is also financial aid available for qualified online students. The Council on Social Work Education has accredited the university's online Bachelor in Social Work.

The University of Nebraska at Kearney

Online BS in Social Work
Located in Kearney, Nebraska, the University of Nebraska at Kearney offers an online BS Degree in Social Work. The program equips students with evidence-based social work knowledge, skills, and values found in the most professional and competent social workers.
With the courses fully delivered online, students have the advantage of a quality learning experience, flexibility, and quality service one can expect from a leading university.
The program requires a total of 120 credits. To be accepted, applicants must have graduated high school or received a GED, a 2.50 GPA or above, completed coursework (Introduction to Social Welfare-SOWK 170 with a grade of B or better, Human Service Ethics and Experience-SOWK 172, and the required hours of volunteer work at a human service agency), official transcripts from all previous schools.
The University of Nebraska at Kearney's social work department has maintained accreditation by the Council on Social Work Education since 1982.

University of North Dakota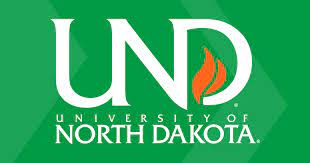 Accredited Online BS in Social Work
The University of North Dakota delivers an online Bachelor of Science in Social Work for students who prefer the convenience of online learning over traditional classes.
Recognized by the Council on Social Work Education, the degree may be completed in two to four years after earning a total of 120 credits. The university is known for its top-standard but also affordable online Social Work program.

University of Utah

Online (BSW) Bachelor in Social Work
The University of Utah offers an online Bachelor in Social Work program with prerequisite courses and core classes available in the online format. Students are allowed to study individually as well as interactively. With interactive learning, students increase and improve their engagement skills through discussions and presentations with their classmates and instructors.
The credits required for this degree are 48 total credit hours plus the successful completion of an internship. Students are also required to complete the BSW coursework and internships in three to four semesters, at 12-15 credits per semester. University of Utah's social work program is 1 of the only 16 online BSW programs accredited by the Council on Social Work Education.

Walden University
Online Bachelor of Social Work Degree Program
Located in Minneapolis, Minnesota, Walden University has been in the field of higher education for more than 45 years. Their online Bachelor of Social Work program helps students develop practical skills to grow as ethical and competent practitioners. Their course topics include:
policy and advocacy,
diversity and human behavior in the social environment.
Walden University's online Bachelor of Social Work (BSW) program is accredited by the Council on Social Work Education.

Wayne State University

Online Bachelor in Social Work (BSW)
Wayne State University takes pride in its online offerings, also naming the option Where Online Works (WOW). This online setup is an excellent alternative for students who need a flexible schedule while taking the BSW degree as well as those who have essential commitments such as family or work. The online format is no different from its regular counterpart. It also has a course schedule and content that follows the same classes and semesters as on-campus courses.
For their required courses in Bachelor in Social Work, students are to take them online. However, the 460-hour and two-semester internship needs field experience. They need to complete 60 minimal credits for program admission, 51 SW credits, and 9 WSU electives — totaling 120 credits.
The online program is approved by the Council on Social Work Education. Wayne State University is also a member of the National Association of Social Workers-Michigan Chapter.

Marian University Indianapolis

Bachelor in Social Work Online
Located in Indianapolis, Indiana, Marian University Indianapolis equips its students with the values, knowledge, and skills required to make a difference in the field of social work. The university's curriculum integrates the values and principles of its Franciscan heritage.
Online Bachelor in Social Work students must complete 128 credits. They must also complete the general education core, required, and elective courses as necessary for the said degree.

Indiana Wesleyan University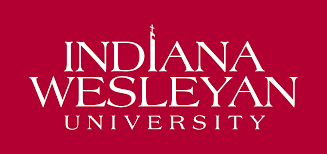 Online Bachelor of Social Work BSW
A Christian university of the Wesleyan Church, Indiana Wesleyan University is committed to liberal arts and professional education. Apart from its extensive on-campus program, the university also offers a variety of online degrees, including a Bachelor of Social Work.
To prepare students for entry-level generalist practice, this online degree program is tailored to meet the specific needs of working adults. In this program, courses are generally taken one at a time until it is completed. Some of the classes for social work include:
general psychology,
intergroup relations,
environment and society,
social welfare organization,
social policy,
social problems, and many more.
Indiana Wesleyan University's social work degree program is accredited by the Council on Social Work Education.

King University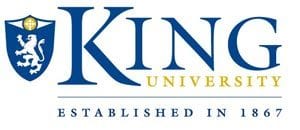 BSW Online
Found in the foothills of the Appalachian Mountains, King University makes its home in Bristol, Tennessee. It is a Presbyterian-affiliated Christian academic community that integrates rigorous educational programming with the exploration of faith. On top of its traditional on-campus programs, the university also offers online degrees.
One of its outstanding online programs is the Bachelor of Social Work, which is designed to provide students with the skills necessary to make an impact in their chosen career path. In this program, they will learn how to apply advocacy and intervention strategies to support:
individuals,
families,
groups,
communities,
and organizations.
It is the ideal choice for students who want to acquire positions in a wide variety of social settings, including case management, substance abuse counseling, and policy analysis.
King University's BSW program requires 124 semester hours, 52 of which are dedicated to significant coursework.

Northwestern State University of Louisiana

Social Work Online
Originally founded as a college for teachers in 1884, Northwestern State University of Louisiana is located in the rural area of Natchitoches and currently serves around 11,000 students. Its eNSU Global Campus is the first and biggest online education provider in the state of Louisiana.
Part of the roster is its Bachelor of Social Work degree, which was developed back in 1970 and is now accessible to aspiring social workers who prefer to receive their education online. HumanServicesEDU.org also recently named Northwestern State University of Louisiana's Bachelor of Social Work as One of the Most Affordable CSWE-Accredited Bachelor's Programs in the Nation.
Northwestern State University offers a generalist foundation to those taking Social Work, for more flexibility and opportunities to explore various areas, especially for those who are still unsure of their focus.
A total of 120 hours must be completed, which covers courses on generalist practice with groups and families, interviewing techniques, and statistics, plus field placement and fieldwork hours in the senior year.

Nova Southeastern University
Online BS in Sociology-Social Work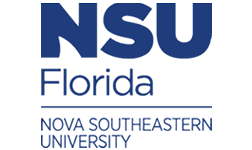 Online BS in Human Services Administration-Social Work
A private, non-profit university established in 1964, Nova Southeastern University offers convenient distance education. If you are interested in pursuing a career in Social Work, two related courses are offered by Nova Southeastern: B.S. in Sociology and B.S. in Human Services Administration.
Tuition is $546 per online credit and includes access to Nova Southeastern's Electronic Library and online databases. Sociology involves working with:
theories,
data and research on social issues,
race and gender,
healthcare accessibility, among others.
Meanwhile, Human Services Administration trains students in management, communication, and other skills that will enable them to work in a variety of organizations or services, from private to non-profit, that aim to uplift others and provide solutions.

Western New Mexico University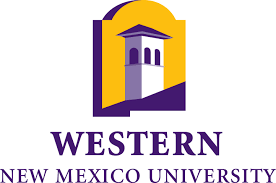 Online Bachelor's Degree Program in Social Work
Western New Mexico University offers the CSWE-accredited online Bachelor of Social Work with licensed, competent social workers as online instructors. Face-to-face classes are held through the live video-conferencing software Zoom, while other classes are recorded and can be accessed flexibly.
The university's online Social Work undergraduate program features core courses like research methods and theoretical foundations, while the other courses may be based on the student's preferred electives with choices that include:
Human Trafficking,
Sustainable Development,
and Psychopharmacology.
Practicum or fieldwork can also be completed in the student's area of preference, so online students do not need to travel to the campus or the Silver City area.

Saint Louis University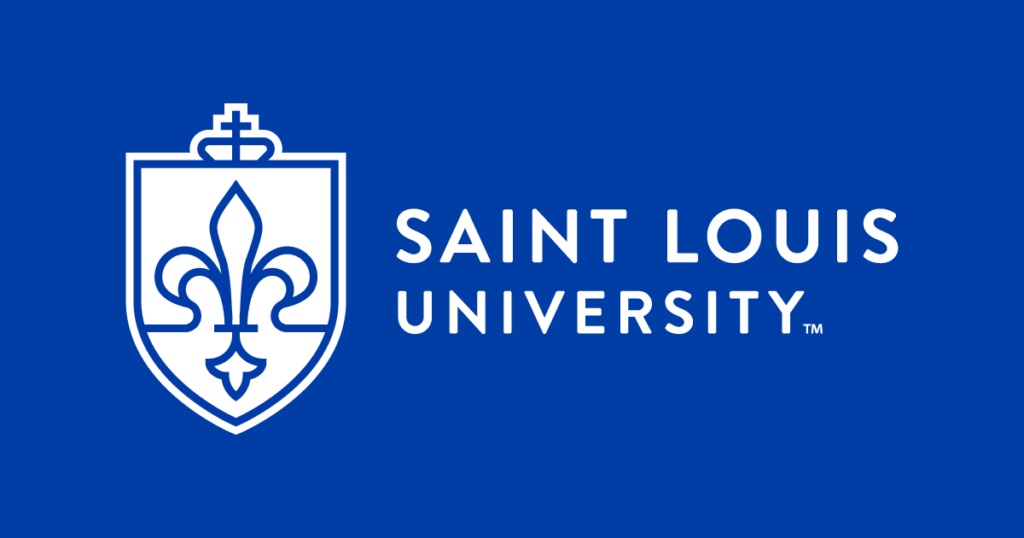 Online BSW Bachelor in Social Work
Saint Louis University is one of Missouri's oldest educational institutions, with roots going as far back as 1818. To provide accessible Jesuit education for students with challenging schedules, Saint Louis established its School for Professional Studies, where an array of undergraduate and graduate programs are available.
Their Social Work program has been proudly accredited year after year by the Council on Social Work Education (CSWE) since 1974. The curriculum requires 120 credits, with 42 of them focusing on social work-related courses, such as practice work involving individuals, groups, and communities.
Although the university has partnered with more than 200 agencies to ensure a variety of fieldwork opportunities for its students, Saint Louis also offers a two-week experiential course in five countries: Belize, Cuba, India, Ireland, and Ghana. Scholarships, grants, and loans are also provided to students with financial limitations.

Spring Arbor University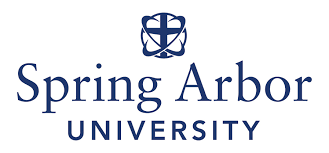 Online, Accredited BSW
Spring Arbor University (SAU) in Michigan, founded in 1873 by the Free Methodist Church, has over 70 programs on offer, as well as 12 locations outside the main Spring Arbor campus across the states of Michigan and Ohio.
Their online program is 100% digital with no residency requirement and is available to students worldwide. Forty-three hours of the 124-credit hour program are dedicated to social work-related courses like:
racial and ethnic relations,
human behavior,
and statistics for social welfare policies.
SAU also prides itself in being ranked among the Top 25 Christian Colleges for a Social Work Degree by Social Work Degree Online and in the 60% acceptance rate of its graduates pursuing a Master's in Social Work. A 52-hour blended and face-to-face program that utilizes virtual classrooms is also available.
---
Frequently Asked Questions
What do online Bachelor's in Social Work students study?
Since social work involves helping vulnerable people and communities in various aspects, from mental health issues to drug addiction, it is only fitting for the degree program to be comprehensive and detailed. It must cover everything that has to do with social work.
Usually, students' coursework explores social and policy issues, social welfare, and cultural diversity. They will learn the different levels of social work, from working with individual clients and helping them navigate stressful situations to working in group settings such as those within health centers and group homes. There is also social work that involves large-scale social changes that can be achieved through administrative action and policy changes.

Most bachelor's in social work programs require students to take general studies that might include physical science, English, history, mathematics, and humanities courses, although the breadth of the courses largely depends on the college or university. Many are particular about the general studies courses, while others have interdisciplinary options.
The curriculum then includes core courses about social work, mostly focusing on social policy, behavioral science, and human rights policy. Through these courses, they will get a broad overview of how education, healthcare, prison, and foster care systems impact the lives of people.
There is also the need to learn about statistical analysis and history. More often than not, social work degree programs involve developmental psychology since their work includes advocating for the vulnerable members of society, and it requires understanding their needs at specific stages of life.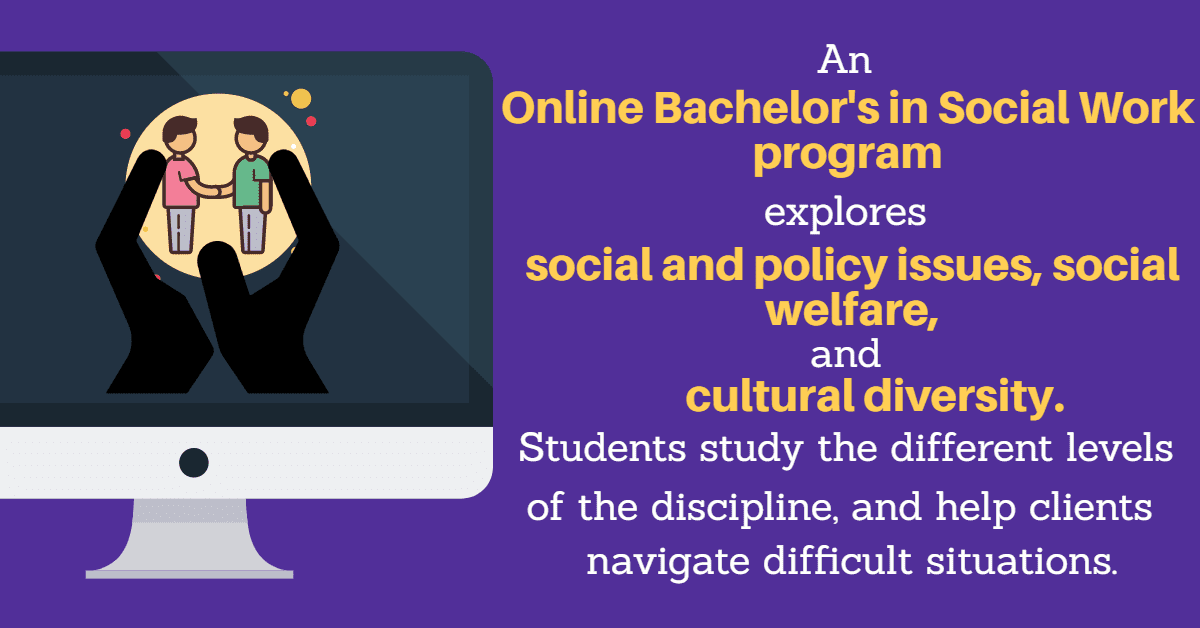 Social work students gain a better understanding of how poverty, health access, education, imprisonment, and other pressing issues can influence human behavior and eventually affect society in general. They also get to look at these problems from a global perspective.
Aside from academic requirements, most social work degree programs also ask students to complete practical training. It may be in the form of an internship or practicum course. This is where social work students get to apply their knowledge from the classroom to practical use.
They get to work with organizations or communities and witness firsthand how social work as a job feels like. Most schools require at least 600 hours for the practicum course. In the end, they might need to submit response papers or journals to supplement their experience.
An excellent social work degree must be able to strike a balance between the practical and theoretical aspects to better prepare students for the real deal. After all, social work is an incredibly dynamic and challenging yet rewarding field.
What are the career options or holders of an online Bachelor in Social Work degree?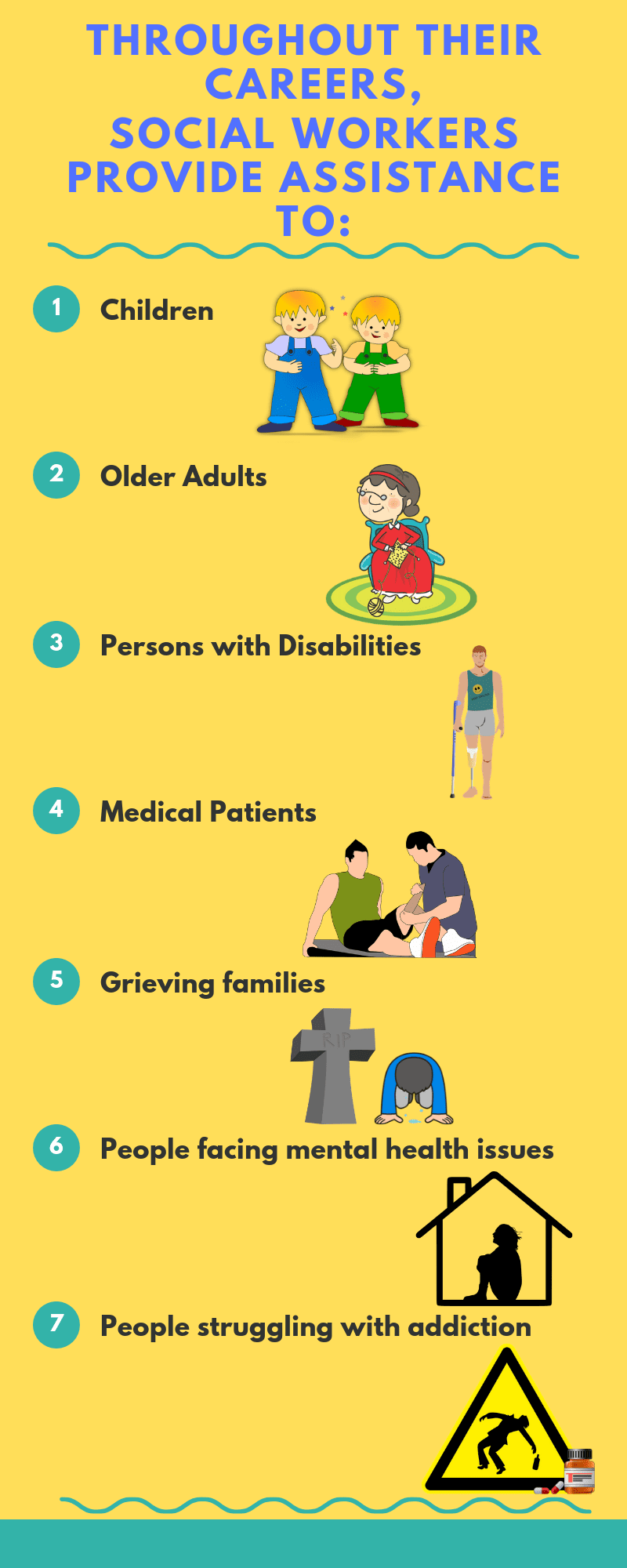 Typically, a social work major can use their bachelor's degree for entry-level jobs, but career options can significantly widen with the addition of a master's degree, state license, and other credentials.
The field of social work is wide and varied. It can bring them endless possibilities regarding monetary rewards, job satisfaction, and career direction.
In general, social workers work with individuals, groups, or communities to help lighten their suffering and improve their lives. But although there is a shared purpose of serving the common good, social work as a field offers different setups and work settings.
Some social workers find their calling by providing clinical and case management services to individuals, families, couples, and groups.
Others deal with a range of challenges in communities, like poverty, physical and mental health issues, addiction, and family problems. In this case, social workers are often required to provide therapy and counseling, among many other social services.
Social work graduates can also take steps to become licensed. This can help them build their professional development plan and ensure better opportunities in the field of their choice. Most licensed social workers work as clinical social workers. This job involves diagnosing and treating mental, behavioral, and emotional issues.
Others work with big organizations in shaping policies and advocacies that can affect and improve communities, institutions, and systems. Some of them venture out of the country and make a difference in people's lives across the globe. There are also many social workers who opt to work in schools.
To sum it up, social workers may work with the following in the course of their career:
Children
Older Adults
People with Disabilities
Patients
Grieving families
People facing mental health issues
People struggling with addiction
Who employs Social Workers?
Their work settings also vary, depending on their specializations. It can be in hospitals, medical clinics, and nursing homes. Others choose to work with the state and local governments. Some organizations also accept social workers, especially non-profit ones and charities. Many find opportunities in the military and veterans' affairs clinics, while others carve their careers in private practice.
Should I earn a graduate degree in Social Work?
Social workers who want to further their careers may do so by taking a master's degree in the field of study and obtaining a doctorate after that. This brings more opportunities that let you climb the corporate ladder for higher compensation and better chances at career growth. Social workers receive $50,390 per year or $24.23 per hour.
Who should enroll in a Bachelor's in Social Work?
Not everybody is equipped to be a social worker. This type of profession requires hard work, sacrifice, patience, determination, and above all, compassion. Young people who have a passion for helping vulnerable groups improve their lives and leave a positive impact on society are the most suitable for this kind of job.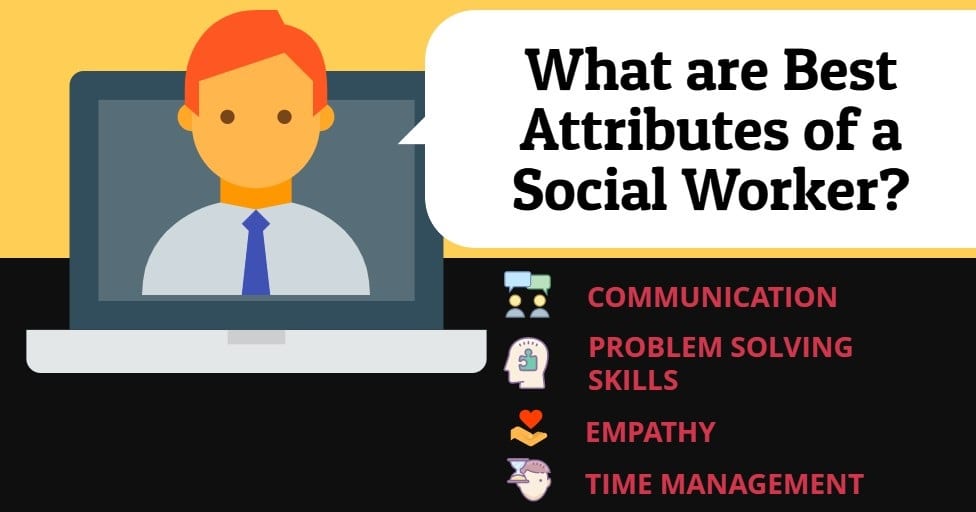 It is the social worker's job to help relieve people's hardships, fight social injustice, and improve communities. Students who aim to enroll in social work must have this immense desire to affect change. To do that, they need to possess the following qualities:
A Sense of Balance
As students, they will be facing a lot of challenges that school work entails. There is also the pressure of fulfilling requirements and maintaining good grades. While that is understandable, college life also presents a whole new world that they need to adapt to. There are social and personal pressures. It can only be addressed if students know how to find a balance between their school and personal lives.
This ability does not end in school either. Social workers also need to keep their professional and personal life in separate spheres. There should be a healthy proportion of both for them to succeed and last long in their chosen path. The right balance is integral in their line of work as it enables them to avoid what they term "compassion fatigue." Social workers must also include self-care in their daily routines so they would not get burnt out.
Communication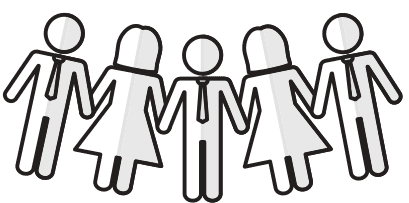 Social workers are also excellent communicators. They need to speak up and write on behalf of the people they are helping, clearly communicating their clients' needs and pushing their advocacies forward. There are also social workers who need to develop a rapport with their clients, funders, and colleagues to achieve their goals. As students, it is crucial to keep the importance of verbal and written communication skills. They must know what to say and how to listen.
Problem-solving
Social workers face a lot of issues and challenges in their jobs. It is part of their work to deal with these problems and come up with solutions. Students pursuing this career path must be good problem-solvers too. They must be resourceful in finding ways to fix their concerns through research and strategy, an ability that they can make use of now and in the future.
Empathy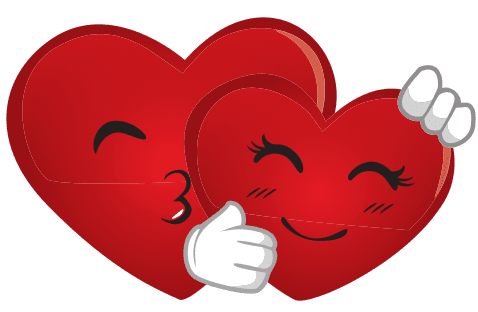 A powerful tool for any social worker, being empathetic means that they can understand and feel what their clients go through. This quality must guide their decisions. Students must learn to develop and refine their empathic skills to be more effective in their jobs in the future.
Time Management
Students and professionals alike must learn the art of time management. This skill is valuable in the field of social work, where the workload is often cumbersome, and there are limited resources. If they don't have time management skills, it will be easy for them to lose track of time and fall behind in their urgent tasks.
What are the advantages of being a Social Worker?
Social workers have the unique opportunity to positively impact the lives of others and make a difference. Helping people who are in need is very rewarding and provides a sense of fulfillment.
Professional development: Social work is a field that promotes continual growth and learning. Social workers are always exploring new and innovative ways to work with clients.
Versatile career options: Social work is a field that is very diverse, offering a variety of career paths to choose from. Social workers can work in many settings, such as schools, hospitals, private practices, and government agencies.
Job flexibility: Social workers often enjoy flexible scheduling and work hours that can accommodate personal and family needs.
Rewarding salary: Depending on the employer, some social workers can make a rewarding salary. With experience and education, social workers can increase their salaries and advance their careers.
What are the disadvantages or downsides to becoming a Social Worker?
Social workers typically do not make a high salary and often have to work long hours for limited pay.
They face working in emotional and stressful situations, as individuals from complex backgrounds can be emotionally draining and stressful.
Social workers often have to work with complex and bureaucratic systems, which can be frustrating, often having to work with limited resources and budgets, making it difficult to make a difference.
Additional Information… There are several branches of Social Work opportunities for you to consider. Check this out: