Do you want to work with people who are struggling with disorders and make a significant impact on their lives? Do you want to help solve one of the nation's most critical issues, addiction/substance abuse? A Bachelor's in Substance Abuse Counseling may be the best option for you.
Drugs and other illegal substances are widely accessible and available in American society, making accessibility one of the reasons for substance abuse. The National Survey on Drug Use and Health (NSDUH) says 19.7 million American adults have substance abuse disorder.
Drug addiction and substance abuse are complex problems that need prevention, education, treatment, and further research. All these drive the high demand for substance abuse counselors.
Featured Programs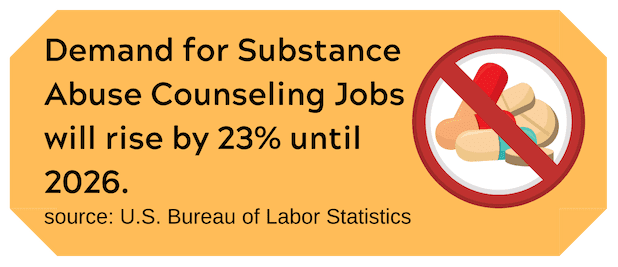 According to the Bureau of Labor and Statistics, substance abuse counseling jobs will rise by 22% until 2031 in terms of demand. Depending on the state of the practicing professional, a degree in Substance Abuse Counseling may be required. If you intend to complete this degree but do not have the time or resources to sit in traditional classes, the flexibility that online schools offer is the perfect fit for you.
Page Jumps!
Best Online Schools for Bachelor's in Substance Abuse Counseling
METHODOLOGY
We rounded up the 20 Best Online Schools for Bachelor's in Substance Abuse Counseling are available in the following accredited online institutions:
Our 20 Best Online Schools for Bachelor's in Substance Abuse Counseling catalogs the online academic institutions in the United States that offer the undergraduate degree program with the most impressive features that contribute to distance learners' overall learning experience.
The online schools that made it to this list deliver rigorous coursework that is comparable to conventional on-campus instruction. We mention the core courses required to complete the online degree and the program curriculum.
A salient feature common to all online schools on this list is a reliable virtual platform. Online students also have access to online support to resolve any issues they might encounter when accessing their online coursework.
Transfer credit programs and fast-track completion of the degree, as may be available to qualified students, are also mentioned.
This list also mentions the degree holders' career pathways that are not only personally fulfilling and lucrative but also play a key role in creating a better society.
The online schools on this list are all recognized by accreditation agencies.
For a deeper understanding, please see our Methodology page.
******
University of Cincinnati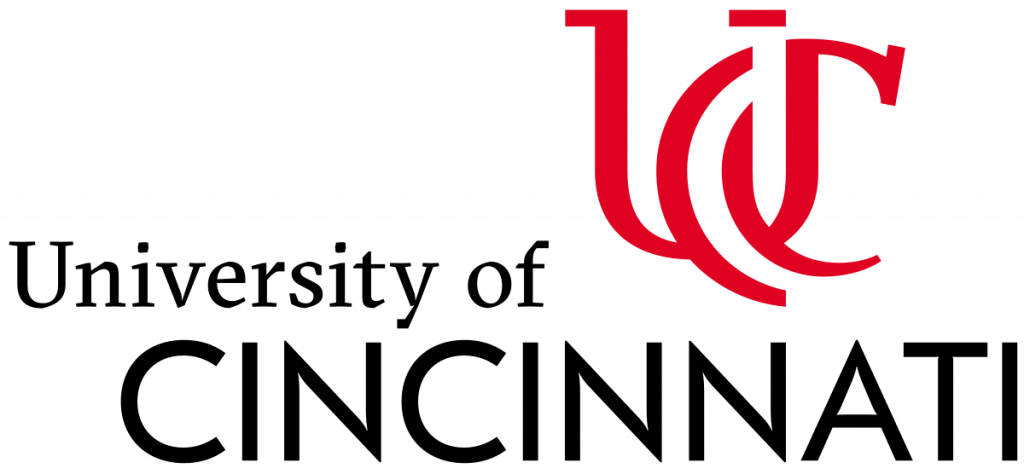 Online BS in Substance Abuse Counseling
The University of Cincinnati is the second-largest university in Ohio that admits almost 40,000 students. This top-tier public research university offers more than 200 programs in its uptown and regional campuses and online. This includes UC's online Bachelor of Science in Substance Abuse Counseling.
The program aims to prepare students for a career that makes a significant impact on the community. The program is offered 100% online that lets students customize their learning and schedule from application to graduation.
Its curriculum covers Case Management and Treatment Planning in Substance Abuse Counseling, which exposes students to different scenarios and clients. One can earn this degree by completing 120 credits with six credits for internships in counseling.
---
---
Indiana Wesleyan University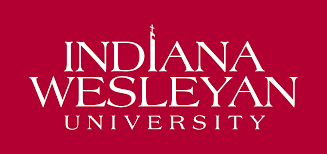 BS in Addictions Counseling
Founded in 1819, Indian Wesleyan University is known to be the largest private university in Indiana and is one of the fastest-growing Christian colleges in the nation. Learners at Indiana Wesleyan University can choose from its 90-degree programs in associate's, bachelor's, master's, and doctoral degree levels.
IWU's Bachelor of Science in Addictions Counseling can be completed 100% online for 22 months with 120 credit hours using a cohort approach to participate in class activities. In addition to coursework that covers topics in:
general psychology,
addictions counseling,
and psychopharmacology.
Students have to complete 350 hours of practicum experience in any approved addictions facility.
---
Liberty University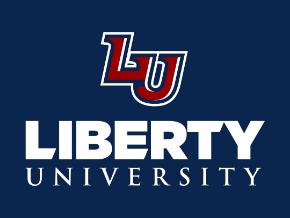 BS in Psychology – Addictions, and Recovery
As one of the largest Christian universities in the world, Liberty University strives to continue its excellence through its 600 academic offerings available on-campus and online. LU serves more than 100,000 students in its Lynchburg campus and web-based programs.
Among its 250 online programs is the Bachelor of Science in Psychology – Addictions, and Recovery. Students will learn skills in client intervention and treatment plans. They build connections and networks through expert faculty and train through courses like:
Psychology and Christianity,
Psychological Measurement,
Theory and Treatment of Substance Abuse,
and Social Psychology.
Program completion may take 3.5 years and 120 credits.
---
Northwestern State University of Louisiana

Online BS Degree in Psychology w/Concentration in Substance Abuse
The Northwestern State University of Louisiana has been around for 135 years. It is located in Natchitoches and is a part of the University of Louisiana System. Its academic offerings have reached over 50 programs in nursing, business, technology, social sciences, cultural studies, biological sciences, education, and more.
NSU claims to be the first and largest electronic campus with 40-degree programs offered with competitive tuition. Students do not have to pay any out-of-state fees promoting quality with affordability.
One of its programs is the Bachelor of Science Degree in Psychology w/Concentration in Substance Abuse, where students acquire skills like abstract reasoning, organization/time management skills, and general research skills. This fully online program is comprised of classes in:
pharmacology in addiction,
counseling,
and diversity issues in psychology.
Earn a total of 120 credits to earn the degree.
---
---
Thomas University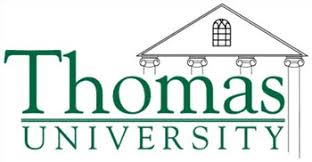 Online BS in Rehabilitation Studies
Located in Thomasville, Georgia, Thomas University is an independent, non-profit university founded in 1950. With its programs awarding associate, bachelor's, master's, doctoral, and specialist degrees, TU provides dynamic learning that emphasizes career development.
Its Bachelor of Science in Rehabilitation Studies is offered purely online with specializations to choose from. These specializations are Addictions, Gerontology, and Criminal Justice. Students who learn and complete the Addictions specialization have the opportunity to take the state examination to become an Associated Licensed Substance Abuse Counselor. You may choose from these courses:
Crisis Intervention,
Treatment Models of Addictions,
Substance Abuse,
Pharmacology of Drug Abuse,
and Concurrent Disorders.
---
University of North Texas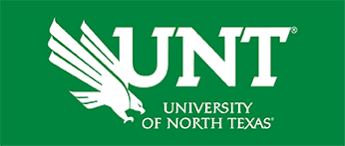 Online BS in Rehabilitation Studies
A public research university in Denton, Texas, University of North Texas admits over 38,000 students. Founded in 1890, UNT has grown into one of the largest universities in the nation. It is among the 27 universities accredited by the Southern Association of Colleges and Schools Commission on Colleges (SACSCOC) with the highest level (Level VI).
There more than 200 academic offerings in UNT that lead to bachelor's, master, and doctoral degrees. Its College of Health and Public Service offers Bachelor of Science in Rehabilitation Studies taken either in classroom or online. Its fully online platform has a comprehensive curriculum that lets students complete 30 credit hours of rehabilitation studies and addictions courses in addition to 12 credits in substance abuse treatment specialization or certificate program.
---
City Vision University
Online Bachelor in Addiction Counseling
Situated in Kansas City, Missouri, City Vision University was established to provide holistic Christian online education to its staff at religious organizations. Founded in 1998, the university offers undergraduate programs in Addiction Counseling, Nonprofit Management, Christianity and Ministry, and Business.
Its Bachelor's degree in Addiction Counseling program is designed to help students land a career as Certified Addictions Counselors by learning its 12 core functions from screening to aftercare. Some of the courses in this 120-credit curriculum are:
Recovery Dynamics,
Drugs of Abuse,
Counseling Foundation,
and Addictions Counseling Certification Preparation.
---
Crown College

Online BS in Alcohol and Drug Counseling
This four-year, private Christian college in St. Bonifacius, Minnesota started as The Alliance Training Home in 1916. It had a few name changes and was finally called Crown College in 1992. Crown College hosts a well-rounded online Bachelor of Science in Alcohol and Drug Counseling program where students learn courses in:
Christian Studies,
Statistical Concepts,
Abnormal Psychology,
Social Science Research,
Theories of Counseling,
Methods of Counseling,
Case Management for Alcohol and Drugs Counseling.
The students of the ADC program can gain internship experience preparing them to become a Licensed Alcohol and Drug Counselor (LADC) through the MN Board of Behavioral Health and Therapy (BBHT). It is the only program that qualifies graduates for counselor jobs without a master's degree.
---
Southern New Hampshire University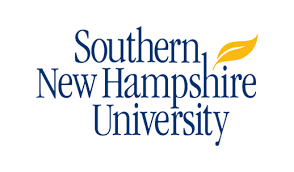 Online BA in Psychology-Addiction Studies
Southern New Hampshire is a private university that delivers a plethora of undergraduate, graduate and certificate programs through its colleges and schools to its more than 90,000 students. Its online education has been continuously growing to serve students across the nation and the globe.
The university conducts open admissions and only requires a high school diploma and GED from candidates. Its comprehensive Psychology major offers Addiction Studies as a specialization. Students can enroll in its online Bachelor of Arts in Psychology-Addiction Studies and learn the fundamentals of addiction and its social causes.
Through its strong liberal arts foundation, this Psychology degree can take students to expert instruction and help them acquire skills in analysis, problem-solving, and communication. Courses include:
a writing-intensive capstone,
Biopsychology,
Contemporary Issues in Addiction,
and Scientific Investigation for research.
---
Ohio Christian University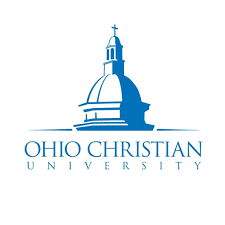 Online BA in Substance Abuse Counseling
Ohio Christian University was initially built to educate the clergy for the Churches of Christ in Christian Union domination. Over time, the university established its accreditation by the Higher Learning Commission for its few fields of programs awarding associate, bachelor's and master's degree. Its Adult and Online Education offers several areas of study which include the Bachelor of Arts in Substance Abuse Counseling.
This program allows students to prepare and equip themselves with the requirements to become licensed in Chemical Dependency Counseling in the state and apply to the Ohio Chemical Dependency Professionals board for Certified Chemical Dependency Assistant status (CDCA). Courses in the program may include:
Chemical Dependency Counseling,
Family Dynamics in Substance Abuse,
Diagnostic Evaluation and Personal Assessment,
Abnormal Psychology,
and Spiritual Dimensions of Illness and Recovery.
---
University of South Dakota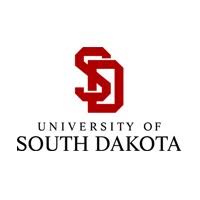 Online BS in Addiction Studies
The University of South Dakota, the state's oldest public university, is in Vermillion. It is a coeducational and a research (R2) university that is for its several Truman and Rhodes Scholars. There are more than 200 programs USD offers through its colleges in arts and science, education, business, health sciences, and the state's only law and medicine colleges.
Its College of Health Sciences offers Bachelor of Science in Addiction Studies provided for both on-campus and online options. It is fully accredited by the National Addiction Studies Accreditation Commission (NASAC). The program helps students build real-world experience through courses like:
Study of Drug Use and Addiction,
Fundamental Skills of Individual Counseling for Addiction,
and Addictive Family Systems & Family Counseling.
Students can choose between Treatment and Prevention specializations.
---
Union College

Online BS in Substance Abuse Counseling
Union College is a liberal arts institution founded in 1879. It is located in a small town called Barbourville, Kentucky and is affiliated with the United Methodist Church. It delivers programs that cover a variety of areas and one of which is the Bachelor of Science in Substance Abuse Counseling from the Department of Psychology.
Students in this program have to complete 120 credit hours, which includes full liberal education core and Substance Abuse Counseling major requirements. The curriculum covers courses in:
Forensic Psychology,
Abnormal Psychology,
Drugs and Society,
Advanced Behavioral Neuroscience,
and Deviance and Criminology, to mention a few.
---
New England College

Online BA in Psychology-Addiction and Substance Abuse
New England College is a private liberal arts college that started as an institution who delivered higher education to the servicemen and women after World War II. In the present, the college runs a few programs under the areas of study in arts and sciences, education, management, natural and social sciences in the small town of Henniker, New Hampshire and through its online format.
Among its online programs is the Bachelor of Arts in Psychology-Addiction and Substance Abuse, which can be completed entirely online. Students take classes in general core courses and upper-level courses such as:
Understanding Trauma and Addiction,
Counseling and Therapy,
Advanced Topics in Alcohol & Drug Use
and Abuse & Substance Abuse.
---
Alvernia University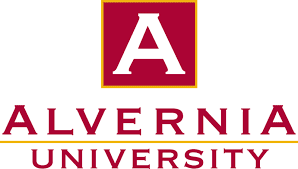 Online BA in Behavioral Health
Headquartered in Reading, Pennsylvania, Alvernia University is one of the Franciscan institutions in the nation that started as a small college. It was founded in 1926 and has now grown into a university awarding undergraduate and graduate degrees. Pre-professional programs for dentistry, law, medicine, pharmacy, and veterinary studies are also available.
Its high-quality online education gives students access to a variety of resources. Bachelor of Arts in Behavioral Health, the first of its kind in the university, provides topics in intervention, prevention and treatment aspects of addiction, mental health, childcare welfare, and criminal justices. Its major requirements include:
Foundation of Addiction,
Theories of Counseling/Psychotherapy,
Counseling Techniques,
Group Counseling,
and Crisis Intervention.
---
Aspen University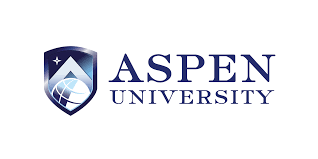 Online BA in Psychology and Addiction Counseling
Aspen University is a distance-learning institution formed in 1987. It is accredited by the Distance Education Accrediting Commission (DEAC) and issues online certificates, and grants online associate, bachelor's, master's, and doctoral degrees in nursing, business and technology, education, and professional studies.
It offers a Bachelor of Arts in Psychology and Addiction Counseling, where students can customize their learning. This program prepares students to learn fundamental concepts in psychology, sociology, and counseling theory and skills necessary for addiction counseling. Courses may include:
Substance Abuse in Educational Settings,
Social and Behavioral Sciences Choice,
Multicultural Counseling Theories,
Pharmacology and Substance Abuse Counseling.
---
Walden University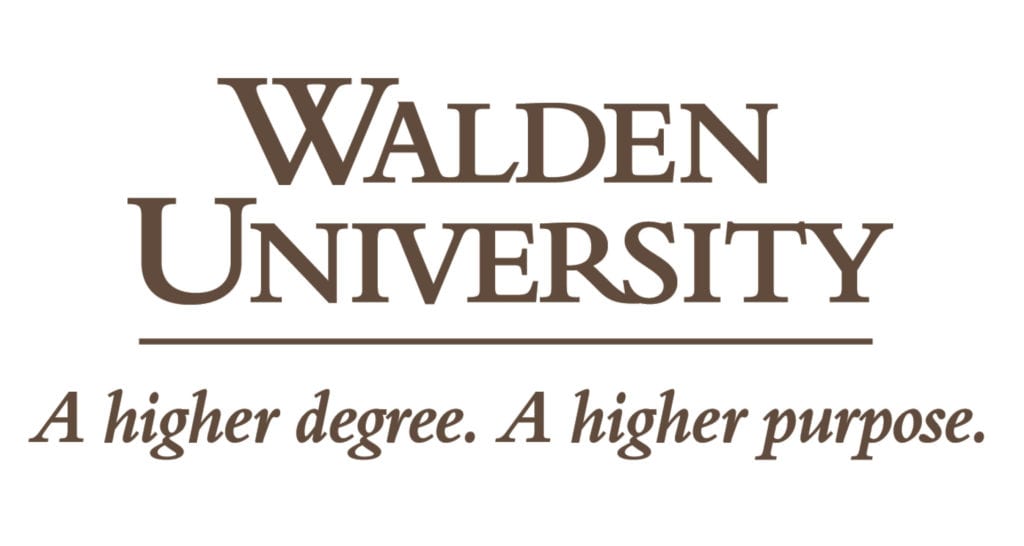 Online BA in Psychology and Addiction Counseling
Walden University's roots can be traced back to the 1970s when two teachers created doctoral programs that are fit for the working adults. Today, more than 49,000 students are enrolled in 100% online programs. One of these programs is the Bachelor of Science in Psychology-Addictions, which requires 181 quarter credits to finish.
Its curriculum is structured to give students a full understanding of the internal and external behaviors that cause addiction to alcohol, drugs, self-injury, and many more. Courses in this concentration cover:
Case Management and Addictions,
Prevention and Treatment of Addiction,
Brain and Behavior,
and Human Development, to name a few.
---
Drexel University

Online Bachelor of Behavioral Health Counseling
One of the largest private universities in the nation is located in Philadelphia, Pennsylvania. Drexel University admits about 25,000 students in more than 170 undergraduate, graduate, doctoral and professional programs. It first launched its online education in 1996 for a master's degree in Library and Information Science.
Today, the university offers a myriad of entirely online programs that include the Bachelor of Behavioral Health Counseling. This program holds a curriculum that lets students learn evidence-based practices in individual and group counseling, psychiatric rehabilitation, treatment planning, and recovery-oriented treatment for substance-use disorders. Students may choose from its several elective courses like:
Preventing Substance Abuse,
Addictions Counseling with Special Populations,
Psychopharmacology for Counselors,
Co-Occurring Disorders,
and Case Management Methods, for instance.
A total of 135 quarter credits is needed to complete the program.
---
University of Maine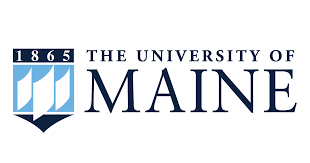 Online BS in Mental Health and Human Services
With its multiple campus and locations, the University of Maine is the largest public university in the state. It serves close to 5,000 students enrolled in associate, bachelor's, certificate, and post-baccalaureate degree programs.
Its online programs include the Bachelor of Science in Mental Health and Human Services which gives students the option to choose one of its fours concentrations– Addictions Counseling. This concentration is designed to provide courses such as:
Models of Addiction,
Counseling for Substance Use Disorder,
Addiction: Diversity and Rehabilitations,
and Adolescence, Subtance Abuse & Criminality.
Graduates of this degree program are eligible for Licensed Social Worker-Conditional (LSX) application.
---
Frequently Asked Questions
What are the popular career options I can pursue with a Bachelor's degree in Substance Abuse Counseling?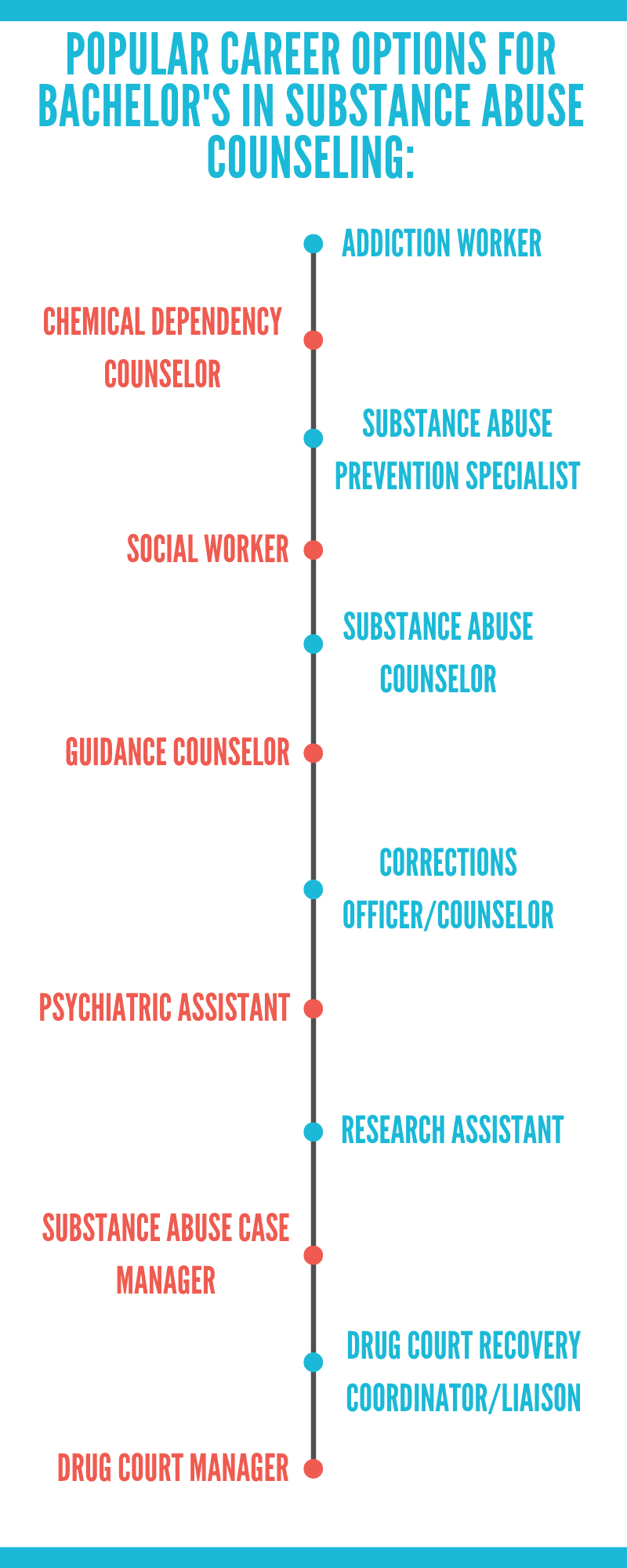 The jobs associated with a Bachelor's in Substance Abuse Counseling require extensive skills, knowledge, and experience, so choosing the right university and doing well with internships count the most. The following are the popular career paths for graduates of Bachelor's degree in Substance Abuse Counseling:
Addiction Worker
An addiction worker provides therapy to an individual or group who are struggling with drug addiction, alcohol addiction, gambling addiction, and other disorders. He/she has to create records of patient/s, track progress, implement treatment plans, and obtain samples like urine to check if the patient remains to be drug-free, for instance. An addiction worker also needs to collaborate and work with other professionals in the assessment or progress of the patient.
Chemical Dependency Counselor
A chemical dependency practitioner helps those struggling with substance addiction or addicted to alcohol and drugs overcome their addictions or behavioral disorders. Patients may be addicted to heroin, cocaine, or methamphetamines.
They do this by helping patients understand the causes of their chemical dependency, allow addicts to share their experience, encourage addicts to support other addicts, perform alcohol and drug tests, collaborate with family members of the patient in order to educate them with the process in how to properly deal with addicts, and lastly, chemical dependency counselors develop and implement community programs to reach out to the public and discuss the causes and effect of chemical dependency.
Social Worker
A social worker may work to treat individuals with substance abuse problems. He/she may develop and implement programs that include activities like crisis intervention, therapy, case management, client advocacy, and even prevention. These are all done through interviewing patients, reviewing their records, monitoring their progress, and may collaborate with physicians and nurses about patient needs.
Substance Abuse Counselor
A substance abuse counselor may be employed by health agencies, community programs, private clinics, rehabilitation institutes, correctional institutes, and other treatment facilities. He/she works to conduct interviews with potential patients, administer drug tests, and provide counseling sessions. A substance abuse counselor has to evaluate progress and meet with other members of the facility to develop follow-up procedures for patients.
Guidance Counselor
A guidance counselor plays a vital role in keeping students stay on the right track. He/ she provides guidance and a positive direction for the students. Alcohol and drug dependence are at an all-time high in youth. A guidance counselor should understand and be mindful of the warning signs relating to substance abuse in students. Preventative strategies are also essential to help minimize the problem among students.
Corrections Officer/Counselor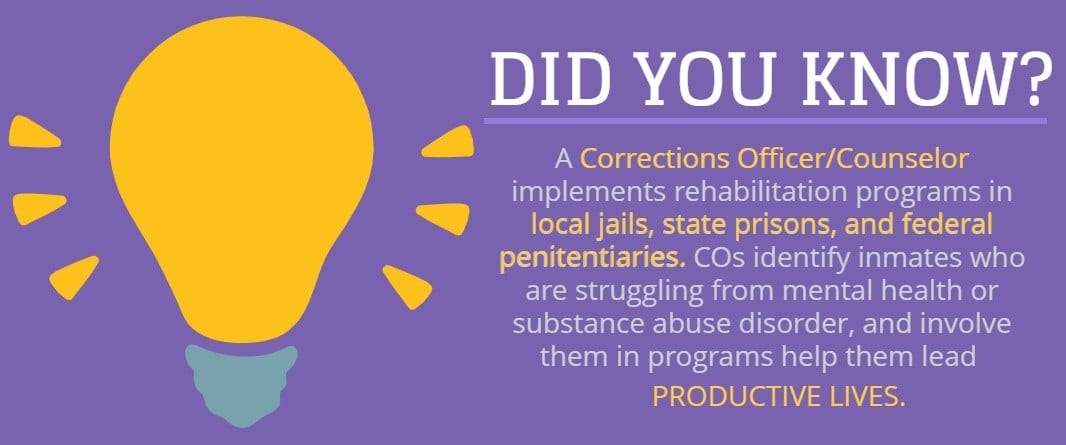 Corrections officers or counselors are in charge of looking after prisoners in local jails, state prisons, or federal penitentiaries. They implement programs to rehabilitate inmates and encourage "good behavior" as part of substance abuse counseling. CO's are trained to identify inmates who are struggling with mental health or substance abuse disorder.
A corrections officer's goal is to help inmates participate in programs that may lead them to live rather productive and peaceful lives. This would entail involvement in job placement, housing, substance abuse rehabilitation agencies, and community programs.
Psychiatric Assistant
A psychiatric assistant provides hands-on care to patients with mental health illness, disorders, or disabilities (including those with substance abuse disorders). The role of a psychiatric assistant is significant, especially in the areas where psychiatrist or physicians are limited.
Administering medications, conducting recreational and therapeutic activities, monitoring patient progress, and making referrals to other medical providers are some of the responsibilities of a psychiatric assistant. Work setting may be in behavioral health facilities, psychiatric hospital units, private practice, prisons, and other health facilities.
Research Assistant
Research assistants in the field of substance abuse coordinate with researchers and research partners. They collect and test data pertaining to children, adolescents, and young adults focused on substance abuse. They also assist researchers and investigators, help keep projects organized and running smoothly, and maintain accurate interviews records while safeguarding the confidentiality of subjects. They may also supervise undergraduate students working on their substance abuse disorder research.
Substance Abuse Case Manager
A substance case manager is responsible for providing and maintaining comprehensive case management services to individuals who have a history of addiction and substance abuse disorder. He/she must provide support to other members of health facilities in working with individuals or groups still struggling with substance abuse disorder.
Continually monitoring progress, assisting clients in maintaining corrective actions, helping clients obtain resources, conducting crisis intervention as needed, and attending community programs and meetings are all parts of his/her duties and responsibilities.
Substance Abuse Prevention Specialist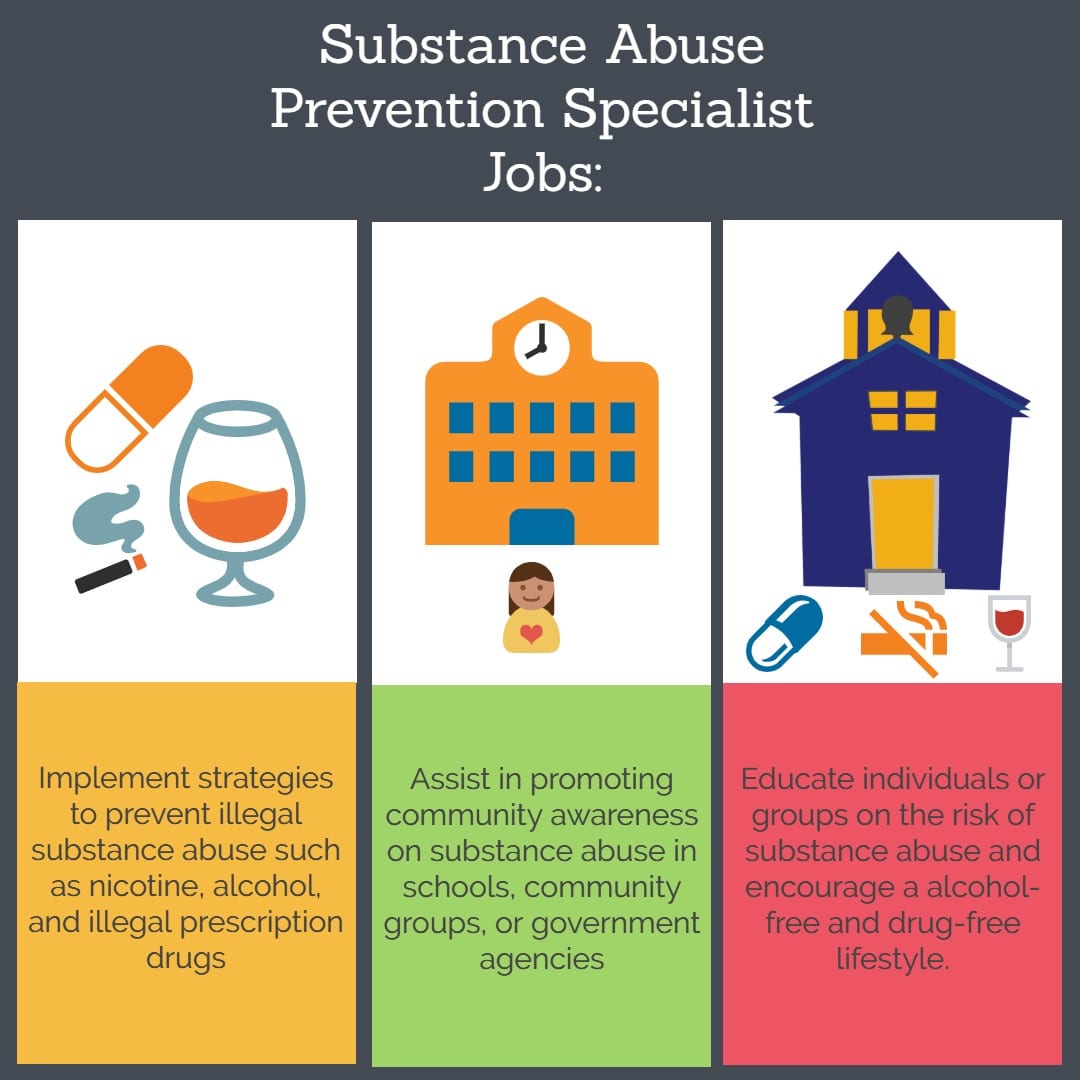 The job of a substance abuse prevention specialist includes implementing practices to prevent all types of substance abuse, such as nicotine and alcohol. This kind of specialist assists in promoting community awareness in schools, community groups, or government agencies. He/she educate individuals or groups about the risk of substance abuse and encourage alcohol- and drug-free lifestyle.
Drug Court Recovery Coordinator/Liaison
A drug court recovery coordinator is responsible for conducting drug court eligibility assessments for drug court programs and educational groups for participants. This is possible through sessions in various settings such as detention centers or community agencies. The job is best for those who know how to handle high levels of stress and don't mind traveling to detention centers. Maintaining and reporting data are essential to this job as the court may require documentation.
Drug Court Manager
A drug court manager's primary responsibility is to organize and manage drug court programs. Developing case management, supervising drug court staff, managing budget development, selecting, recommending, assigning and training court staff, preparation of employee performance evaluation, and performing other related administrative functions are some of the duties a drug court manager should handle. He/she must ensure that everything must comply with state and federal guidelines, and that written drug court handbooks and manuals are promptly updated.
What are the licensure and certifications I can earn after getting a Bachelor's degree in Substance Abuse Counseling?
Earning a Bachelor's in Substance Abuse Counseling is half the effort required to carve out a career path in the field. Each state sets its policy and requirements that regulate the practice of substance abuse counseling. Explore these Counseling certifications and licensure requirements.
For instance, in New York, to become a Credentialed Alcoholism and Substance Abuse Counselor (CASAC), you must complete 350 clock hours of education and training. Specifically, 85 hours of substance and alcohol knowledge, 150 will address alcohol and substance abuse counseling (tobacco usage and nicotine dependence), 70 will address community education, evaluation, and case management. Candidates must take a written examination via computer at ISO Quality testing centers.
Understanding the state licensing board requirements where you plan to practice counseling before enrolling in a university is a crucial step toward this career.
Should I work for a private practice or health facilities or establish my counseling clinic?
There are several things to consider whether a substance abuse counselor must be employed or start private practice. Starting your private practice requires an in-depth understanding of the laws in your city and state. You have to obtain a business license, establish marketing, work with insurance companies who can provide referrals, and prepare for expenses to account for when leasing a space, utilities, furnishing, office supplies and insurance. Having your clinic can be rewarding, but there are also risks involved.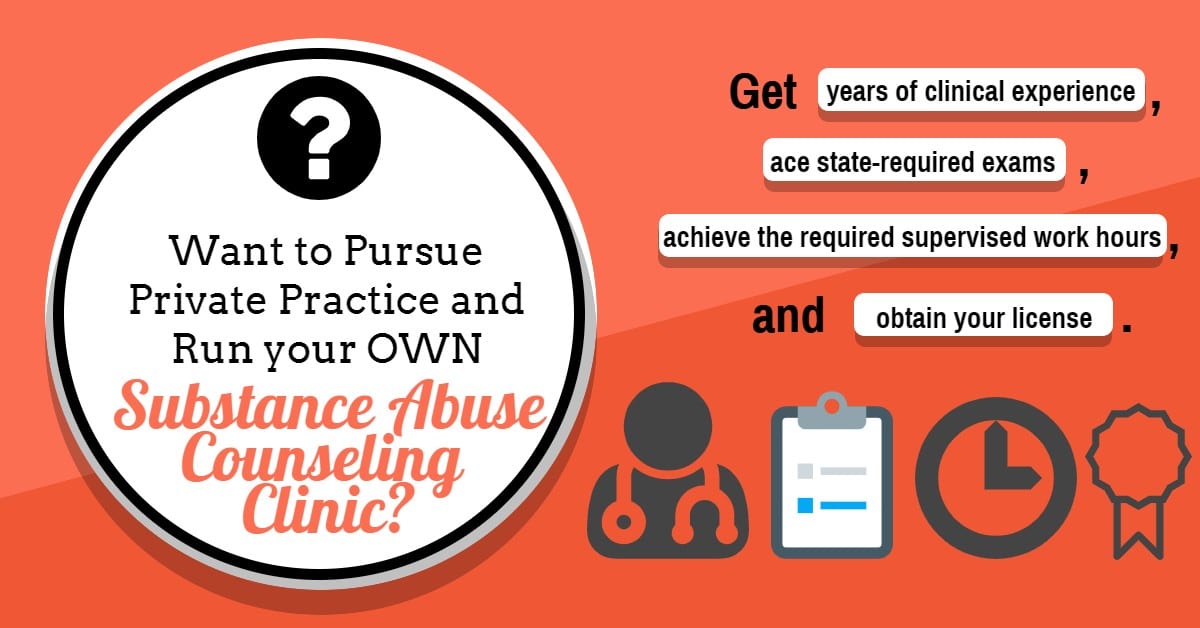 If you are a graduate with a Bachelor's degree in Substance Abuse Counseling, you may have to successfully meet specific sets of requirements before setting up a private practice.
First, you have to get years of clinical experience, then pass some state-required exams, then have hours of supervised work experience (actual number of hours depending on the state requirements).
Lastly, acquire your licensure. Putting in the work needed to become a successful counselor and working on your goals will surely help you build your career path.
What are the disadvantages of becoming a Substance Abuse Counselor?
Stress: Substance abuse counselors often work with people who are in crisis, and the job can be emotionally and mentally taxing.
Burnout: Substance abuse counselors may face burnout due to their stressful workload and constant exposure to complex, challenging, and traumatic situations.
Low Salary: Substance abuse counselors are often paid lower than other counselors, making it difficult to stay in the profession long-term.
Professional Challenges: Substance abuse counselors must have a broad knowledge base in order to be successful and must be able to work with a variety of populations and diagnoses.
Liability: Substance abuse counselors can face legal liability for the advice and guidance that they give to their clients.
What are the advantages of becoming a Substance Abuse Counselor?
Helping People: One of the most rewarding aspects of being a Substance Abuse Counselor is the opportunity to help people in need. It can be incredibly fulfilling to help individuals overcome their addictions and lead healthier and more productive lives.
Flexibility of work schedule: Depending on the employer, Substance Abuse Counselors often have more flexibility in their work schedule than those employed in other professions. This allows them to accommodate family life, hobbies, and other commitments.
Personal growth opportunities: Substance Abuse Counselors often benefit from personal growth opportunities, such as networking and professional development.
Competitive compensation: Substance Abuse Counselors often command competitive pay and beneficial job benefits such as health insurance, paid vacation, and retirement plans.