Leading an active lifestyle is key to living a healthy life in college. Juggling academic life and personal activities can be both overwhelming and taxing—but not for college students who are passionate about dancing!
The best college dance teams in America demonstrate how dancing as a hobby and a competitive sport is instrumental in building a healthy social life and developing creative and physical skills.
Dancing can reduce stress levels, build stronger bones and muscles, and help students manage their weight. Beyond the physical benefits, dance teams give future dance teachers, choreographers, or professional dancers a good head-start.
Featured Programs

Today, university and college dance teams help students gain a deeper and more comprehensive dance education and experience. Teaching them resilience and hard work, dance teams encourage members to work toward a goal bigger than themselves: Deliver a winning performance that the school can be proud of.
What does it take to be part of a College Dance Team?
Students must pass the auditions and attend set practices and rehearsals that take several hours each week. Dance or Arts majors join dance teams for elective purposes, but not everyone joins for academic credit. Anyone with what it takes to dance and perform is typically allowed to become part of a college dance team; they do not have to pursue a degree in the arts.
College dance teams explore different genres, from Pom and Jazz to Hip Hop, and perform in football and basketball games, televised competitions, and annual concerts. Because the rehearsals usually take several hours each week, students must overcome their academic schedules.
What are the advantages of performing on a College Dance Team?
Opportunity to Perform: College dance teams offer the opportunity to perform on a larger stage and to be seen by a larger audience.
Networking: Being part of a college dance team provides an excellent opportunity for networking with other dancers, coaches, and choreographers.
Competitive Experience: College dance teams offer the chance to compete in regional and national competitions. This can be a great way to improve your skills and make a name for yourself.
Professional Development: College dance teams provide the opportunity to gain valuable experience in the world of professional dance. This can lead to future job opportunities or the chance to travel and perform.
Team Bonding: When you join a college dance team, you become a part of a unique family. Working together with the same group of people helps to build strong relationships and friendships.
Will future employers be impressed with my dedication to a College Dance Team?
Yes, future employers will likely be impressed with your dedication to a college Dance Team. Employers look for individuals who are dedicated, have a good work ethic, and can commit to activities. Being part of a college Dance Team is a great way to demonstrate these qualities.
Additionally, if you have achieved any awards or recognitions for your involvement in the Dance Team, this could be a great way to show off your accomplishments to employers.
---
Here are the 25 Best College Dance Teams in America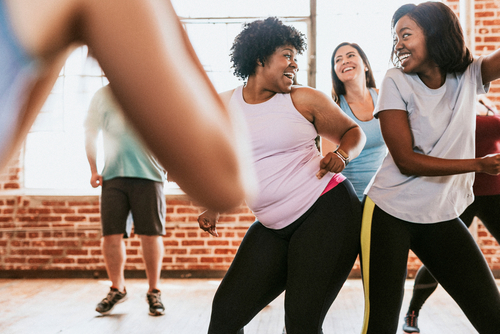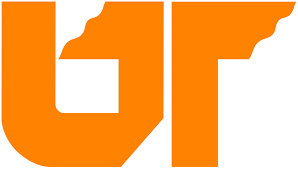 The official team of the University of Tennessee athletics program, The Dance Team, used to be called the Pom Pon Squad. The program began in 1986 initially to perform at the men's basketball games. They compete at the Universal Dance Association's (UCA) College National Championship in Division 1A Jazz and Division 1A Pom categories.
They are also regulars at UDA's College Spirit Camp competitions. The seven-time national champion also bagged the latest (2021) title! These milestones make The Dance Team one of the most decorated dance programs in the country.
Beyond the competitive performance, the team also showcases its talents in numerous basketball games, football games, volleyball games, and even athletic, campus, and community events in Knoxville and East Tennessee.
The Dance Team tryout process is a one-day, twice-a-year clinic, testing auditionees' skills in quadruple pirouettes, aerial and advanced turns, advanced jumps, toe-touch kip-ups, handsprings, and more.
Members of The Dance Team acquire scholarships based on seniority and contribution to the program. First-year students who completed one successful semester are entitled to earn up to $1,000 in financial assistance. Senior team members in their fourth year may be awarded up to $6,000.
---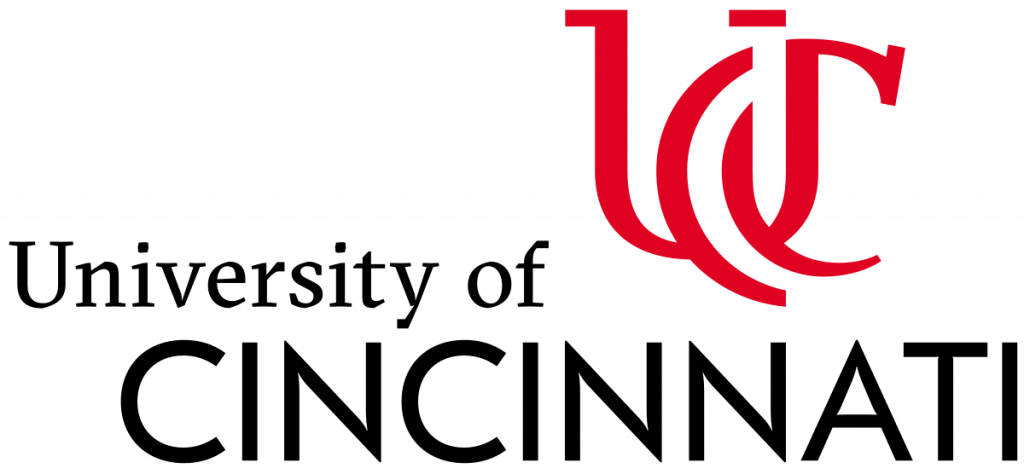 The University of Cincinnati holds seven national titles and ten world titles, making them among the nation's elite. The team of 30 represented the country at the first ICU World Championships in 2009. The dance team also won three consecutive national titles in the hip-hop category in 2004, 2005, and 2006. They have also won the title in recent years.
Apart from competing, the team also frequently appears in community events and local fundraisers around the city.
Every year, the University of Cincinnati Dance Team holds auditions and clinics. Members are expected to maintain an average GPA of 3.2 and meet their rigorous coursework requirements while being active Dance Team members.
---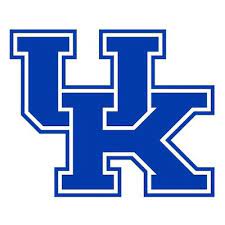 The University of Kentucky Dance Team broke the record in 2017 when they ranked second place in the Universal Dance Association in the hip-hop category. They represented Team USA at the International Cheer Union World Championships. It was, according to experts, the best finish in the program's history! Former members of this college dance group later danced for NFL teams.
Entertaining crowds in events on- and off-campus, the University of Kentucky Dance Team blue team is often seen in home football and home men's basketball games. The white team showcases their performance at home football and home women's basketball games.
The University of Kentucky dance team often holds training clinics open to middle school, high school, and college students. Participants can expect to learn the hip-hop genre and the actual University of Kentucky tryout fight song.
---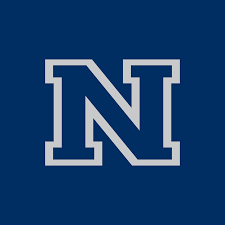 Present at every men's basketball home game and select football games, the Rebel Girls & Company represents the University of Nevada during national competitions. They are known for their hip-hop dance skills, making them a fixture in many hip-hop divisions. They won national titles in 2008, 2010, 2013, 2016, 2018, and 2019.
They also made a mark when they performed on America's Got Talent. The team also traveled to Nanjing, China, to represent Team USA in an international dance competition. They achieved great heights when they were chosen to represent the country as the National Hip Hop team at The Dance Worlds. 
The Rebel Girls & Company members make it a point to maintain their high academic standards even while they perform, compete, and serve as ambassadors of the university at athletic events and throughout the greater Las Vegas community.
---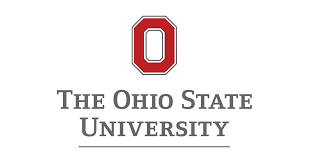 The Ohio State University Dance Team is the official representative of Ohio State Athletics. They are part of the spirit program comprised of the Ohio State University Cheerleaders, Dance Team, and Brutus Buckeye.
Members are expected to promote Buckeye Spirit at football, basketball, wrestling, ice hockey, and volleyball games. They also perform at pep rallies, parades, and other University-related events throughout Columbus, making them an integral part of the Ohio State Community.
The dance team competes nationally, particularly at the UDA Collegiate National Championship in Orlando, Florida. They have consistently placed in the top 5. Recently, they brought home the 2018 D1A Pom and Jazz titles.
Team members have access to all student-athlete resources at Ohio State, including dedicated nutritionists, strength and conditioning coaches, free tutoring and printing, and priority scheduling. They also bagged a Nike sponsorship!
The hardworking Ohio University Dance Team spends 20 hours of weekly training during the busy season!
---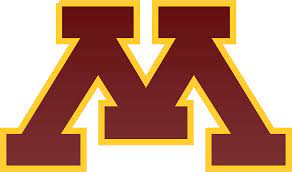 Comprised of highly motivated and talented dancers, the University of Minnesota's Duluth Dance Team has competed at various national events, including the Universal Dance Association Nationals at the ESPN complex in Orlando, Florida. In 2021, they placed second place in both the Pom and Jazz categories.
The dance team entertains and supports the sports teams in athletic events at the University of Minnesota, including basketball and football games. Their talents are also showcased at several school fundraisers and dance shows.
Tryouts are held to determine the best. The participants are expected to perform jazz, pom, and game day styles. Before the tryout, students interested in joining should attend the dance clinic to show off flexibility or acrobatic skills.
---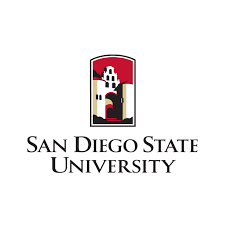 Established in 1998, the San Diego State University Dance Team has become a nationally ranked team within the competitive collegiate dance community. They compete at the UDA College Nationals in various categories, including D1A, Hip Hop, and Game Day. They made history in 2020 when they bagged their first National Title in Division 1A Hip Hop.
The San Diego State University Dance Team represents the university and entertains Aztec fans in football and basketball games. They are also present on many campuses, charity, and corporate events around the city.
Students who want to join the dance team can participate in the tryouts, which they hold every spring. The team is usually composed of 15 to 30 dancers. Members are required to re-audition every year.
---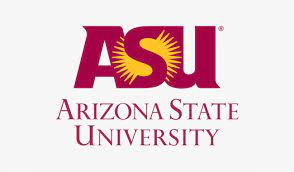 The Sun Devil Dance Team promotes school spirit and interest in college activities as part of the prestigious Arizona State University Spirit Squad. They often perform to support numerous athletic programs. Members of the dance team are given a chance to train and sharpen their dance techniques.
They are also expected to develop positive personal character and provide quality entertainment to a large audience. In 2017, the Sun Devil Dance Team won Gold for the USA during the ICU World Championships.
Auditions for the dance team are often held in the spring. Students who want to join must keep in mind certain requirements they need to meet. This includes letters of recommendation, acceptance letters to Arizona State University (first-year and transfer students), and accomplished application forms.
---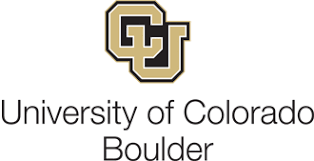 The University of Colorado is home to the Buff Gold Dance Team. The Collegiate Sports Clubs Department comprises talented dancers who compete at the country's Collegiate Nationals every year. Getting into the team is not a walk in the park. Interested students must join a competitive audition in the fall semester.
The Buff Gold Dance Team performs in hockey, basketball, volleyball, rugby, lacrosse, and soccer games. They are also a fixture in many events throughout the Boulder community. Their passion for dancing is exhibited by their commitment to training three to four times a week. They hone their skills in hip-hop and jazz. The team is involved in numerous fundraising events to raise funds and help their surrounding community. 
---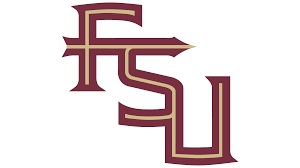 As Florida State University's official sports club dance team, the Seminole Dance Force currently sits 5th in the whole country for the D1A Hip-Hop category and 6th in the D1A Jazz. They often perform in school events, including the Homecoming Parade and PowWow. Since 2021, the team has been attending national competitions.
These events allow the team members to showcase their talent for dancing and their creative choreography. The team is a proudly student-run organization with a roster size between 25 and 30.
The team often practices 3 to 4 times a week to develop diverse techniques in various genres, including jazz, hip-hop, contemporary, and ballet. Those who want to join the team must undergo an audition. The date and time are often announced ahead of the school year.
Interested students must wear an all-black attire and appropriate shoe wear. They are expected to showcase particular techniques, including right and left leg tilt, firebird, spinning disc, quad pirouette, second turns, headspring, kip-up, rubberband, and front ariel.
---


The Rutgers University Dance Team is the official dance team of the Rutgers Scarlet Knights. They represent the university at numerous athletic and community events, including football and basketball games. The team is known to support the local community and philanthropic events. They also have an appearance on local and national television broadcasts on ESPN, B1G Networks, CBS, and ABC, among many others.
Every week, members of the dance team learn and perform new dances, often spending considerable time mastering dance techniques that help them dance in unison. Some of the genres they explore include hip-hop, jazz, and pom.
Apart from performing in school games and community events, they also join national competitions and compete against other leading dance teams in the country. This includes the UCA and UDA College Cheerleading and Dance Team National Championships.
---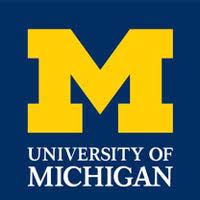 Founded 20 years ago, the University of Michigan Dance Team comprises 25 undergraduate students who share their passion for dancing. Supported by the Athletic Department of the University of Michigan, the team competes nationally and has consistently made it to the Top 10 performers at the UDA College Nationals for the past decade! In August 2012, the dance team was awarded the Most Collegiate Award at the dance team camp.
The University of Michigan Dance Team performs in football and basketball games. They hold rigorous practice sessions about five times a week while meeting academic standards as full-time students. Interested members must pass the rigorous yearly audition. The group accepts up to 27 members every year.
---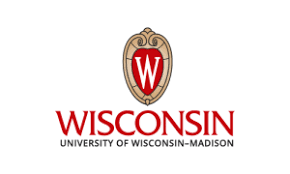 At the University of Wisconsin, respected collegiate students support Badger athletics. The Spirit Squad Dance Team is the official dance team of the university, performing at all football and men's basketball games. They show their support at one away game of the football team per season, along with an appearance at a Bowl game. They often appear at various Public Relations events and university functions as well.
The team members are considered athletes and ambassadors who carry the university's name with pride. They participate in numerous dance competitions. They have consistently ranked in the top ten at the UDA College Dance Team National Championships since 2001. 
The dance team roster comprises more than 20 members, depending on the talent seen at the annual tryouts. They often hold auditions both for new and existing members. All dance team members are expected to maintain a cumulative average of 2.0 GPA and above.
While they occasionally have Dance major team members, the dance team is quite diverse as students from any major can join. Their practice sessions average 4 to 6 hours a day, but this can change depending on the season.
---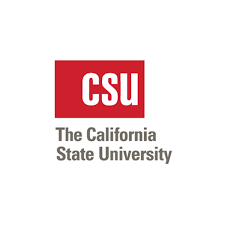 A part of the California State University Fullerton Spirit Squad, the Titans Dance Team is expected to enhance the game experience and crowd involvement for Titan Athletics. They also participate in various community events every year. The dance team is often nationally ranked. They have been competing in the UDA National Dance Championships, demonstrating their competence with 17 national championship titles.
Every year, the dance team holds an audition. Currently, this audition process is done online due to COVID-19 restrictions. New prospective members must be accepted into California State University Fullerton and must carry a minimum of 12 units during both the fall and spring semesters. They aim to accept 12 to 16 members.
---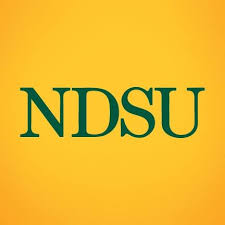 At North Dakota State University, the Bison Dance team is recognized as the official dance team representing the university in various events, games, and competitions. They comprise highly motivated and dedicated students who are passionate and talented in dancing.
They are often on the sidelines during home football games, showing their support to the university team. They perform at halftime during the basketball season, particularly.
The team exhibits its sheer talent in national competitions. They have placed in the top five for six different events in the last few years. In 2010, they placed sixth for their jazz and hip-hop routines at the Universal Dance Association National Competition.
Typically, members of the dance team practice six days a week in the Bison Sports Arena. Beyond dancing, they are also expected to maintain academic excellence throughout their stay on the team.
---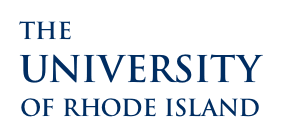 As the official dance team of the University of Rhode Island Athletic Department, the primary role of the Ramettes is to offer support and entertainment at the men's and women's basketball and football games each season.
They often perform during halftime along with short routines during other intervals to keep the Rhody fans involved throughout the whole game. The group is known for its dynamic and versatile dance routines.
Particularly, they are recognized for their high-energy dances, exploring various genres like pom, jazz, hip-hop, and contemporary styles. Created in the 1960s, the Ramettes have continued to showcase their talent and passion in university games and events. This includes Rhody Hall, Homecoming, and Midnight Madness.
Every year, the dance team joins and competes in the UDA training, where they hone their techniques, take master classes, and evaluate various routines. Their practice is often done 2 to 3 times a week.
---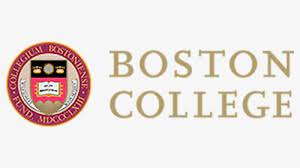 The official dance team of Boston College is called the Golden Eagles Dance Team. They are known for their expertise in various dance genres, including pom, high kick, jazz, and contemporary. Nevertheless, dancers from various backgrounds, even those in cheer and gymnastics, are welcome.
Their busy time of the school year is during the fall season. The dance team often performs at home football games, post-season bowl games, and even high-profile events throughout the city. The dance team members are expected to attend the Marching Band's pre-season camp in late August, participating in the events and performances.
A range of campus dance events like the ALC Showdown and Arts Festival await the dance team members during the spring season. They often need to render 6 hours a week for spring rehearsals. Slots in the team are determined through annual auditions. One can get positions based on a first-come, first-served basis.
---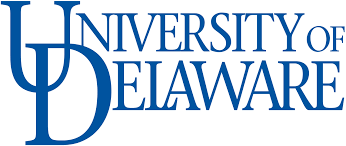 The University of Delaware Dance Team is often composed of 15 to 18 members. They are expected to perform regularly at home football and basketball games. They also travel to post-season play with the basketball teams and perform at other sporting events if their schedule allows.
They also appear during various university events, such as Homecoming, Parent's Weekend, variety shows, and charity events. They compete at the UCA/UD National Championship in Walt Disney World every year as a nationally ranked team.
Auditions are held each year to showcase their jazz, hip-hop, and pom-style routines. Their skills and techniques are attained through years of dance studio experience. They render two to three hours of practice sessions 3 to 4 times a week every week. Each of the dance team members is entitled to a partial scholarship applied to their tuition. 
---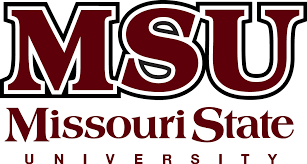 As a highly visible and exciting component of the Spirit Squads at Missouri State University, the Sugar Bears Dance Team often performs at major sporting events, such as home football and basketball games. This team of elite technical dancers demonstrates their valuable contributions to the university through their performance quality, positive attitude, high fitness levels, and immense professionalism.
They spend at least ten hours every week practicing and honing their skills during the fall season. In the spring season, they travel to the College National Championship. They have once been ranked top three in the nation by the Universal Dance Association. For the past 12 years, they have consistently placed in the top 10.
Each year, 16 dancers are selected to be part of the MSU Sugar Bears Dance team. Interested participants can take part in at least one tryout clinic. This is where they get familiarized with the style of dance, method of teaching, and the types of skills required for a successful tryout. They will mostly learn pom and hip-hop choreography, later evaluated at auditions. Sugar Bears Dance Team members must meet the minimum GPA requirement of 2.0 to remain eligible. 
---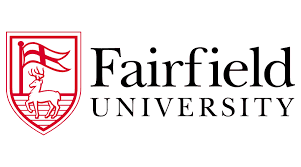 The Fairfield Stags Dance Team represents Fairfield University in the Metro Atlantic Athletic Conference (MAAC), the NCAA Championships, and the National Invitation Tournament. They perform in men's and women's basketball games, alumni association events, pep rallies, community service activities, and other events hosted by the Athletic Department.
Dancers for the team must be willing to give up certain days of their fall, spring, winter, and holiday breaks to practice and attend events. They are expected to showcase skills in double pirouettes, leaps, toe-touchers, triple jump combo, calypso or stag jump, fouettes a la second, turning disc leap, switch leaps, leg holds, acrobatic skills, kip-ups, and headsprings. The coaching staff and the Department of Athletics administration make the final selection.
---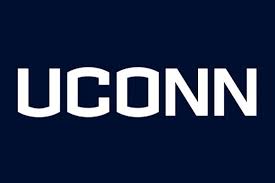 Every April, the University of Connecticut competes at the Collegiate Nationals in Daytona Beach, Florida. The coaches and team members choreograph the hip-hop, jazz, pom, and novelty dance performances.
The university's official dance team also participates in the NDA camp held in the summer, enabling them to work with some of the country's leading choreographers. The group is often seen entertaining the crowd during the home football games the men's and women's basketball games in and out of the campus.
---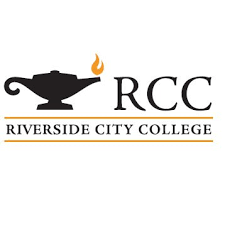 The Cheer and Dance Team at Riverside City College, which doubles as the cheerleading jazz, and hip-hop style group is a regular, strong competitor in local and national college dance competitions. The famous college dance group often performs in on-campus football and basketball games and graces community-related events throughout the year. 
Riverside City College's Cheer and Dance Team adopts a rigorous selection process, with only the most talented, committed, and dedicated dancers making it to the final cut. The team favors students with tumbling and stunting skills. New team members may be asked to spend for uniform rental, team clothes, college camp, and coaching fees.
---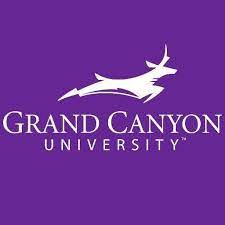 The Grand Canyon University Dance Team regularly competes at the prestigious Universal Dance Association (UDA) College Dance Nationals. In 2019 and 2020, they became the UDA DI Game Day National Champions and the USA DI Jazz Champions, respectively.
During the Game Day experience for the school's athletics, the team performs various dance routines, including hip-hop, jazz, and pom. They also participate in community outreach projects throughout the year. 
Members of the Grand Canyon University Dance Team are eligible for scholarships and exclusive access to the school's training facilities. 
---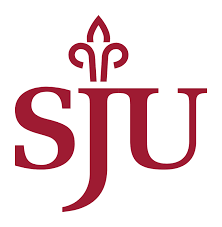 The nationally-ranked St. Joseph's University Dance Team joins the UDA National Dance Competition held in Walt Disney World every year. During the 2021-2022 season, the dance team bagged 5th place in D1 pom at the UDA Nationals. Specializing in ballet, jazz, hip hop, lyrical, and tap dance, the prestigious dance group performs regularly at Hawk basketball home games and similar campus and community events.
The St. Joseph's University Dance Team holds spring and fall tryouts for seasoned and hardworking dancers.
---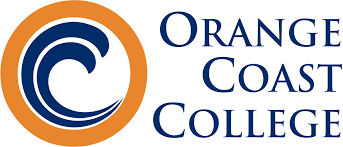 The Orange Coast College Dance Team has enjoyed a national reputation for quality since 1962. the team has taken home dozens of national titles, including those from the Universal Dance Association (UDA), United Spirit Association (USA), and the National Cheerleaders Association (NCA). They made history in 2019 when they won first place in both the pom and jazz divisions of the USA Collegiate Championships for the second year in a row!
The Dance Department is responsible for training students to excel in various dance disciplines, including hip-hop, jazz, tap, modern, contemporary, and ballet. They perform in the 916-seat Robert B. Moore Theatre and Grace City festivals. 
Dancers are ideally those with technical skills and competition experience. Since the Orange Coast College team is highly competitive, the tryouts and auditions are rigorous.