Students whose interests lie in government, non-profit or community service will find a Public Administration degree valuable in preparing them for the challenges ahead. An online program featuring the degree focuses on implementing public policies and managing strategies of local, state, and other government agencies.
All three-degree levels are offered in most Public Administration programs to tackle the problems, challenges, and possible solutions to issues ranging from business, ethics, values, culture, and government and public affairs.
While many schools offer the Public Administration degree, it can be hard for aspiring students who are caught up with their day jobs or shouldering family responsibilities. The online degree program in colleges and universities are quite similar to on-campus ones in terms of the basic admission requirements and rigorous coursework. They only differ in the medium of teaching and learning.
Featured Programs
An online public administration degree is beneficial in giving graduates the edge when it comes to opportunities in public service, with courses introducing public sector policies and practices taught by experienced faculty. Did you know that pursuing an online undergraduate degree in Public Administration also promises a thriving job? According to the Bureau of Labor Statistics, administrative services employment is expected to rise by 7% from 2016 to 2026.
Choosing the best degree for a fulfilling career can prove to be daunting; it is a decision that cannot be made in a rush. Attending a high-quality accredited online school offering a bachelor's in Public Administration is your strong starting point.
Page Jumps!
METHODOLOGY
Our 15 Best Online Schools for Public Administration for 2022 present the best academic institutions that fit each student's education around their home life or work. This profiled list highlights the online schools' arsenal of good features including:
The delivery of a condensed coursework format and program curricula that shape learners' skills and provide them with the right tools for Public Administration work.
We underscore the quality and accessibility of the undergraduate degree education students get by featuring highly qualified instructors,
As well as the excellent virtual program platform;
and online support.
Where data may be available, we also mention the relatively low tuition rates for the online Bachelor in Public Administration program of each school. We include figures and facts from the schools' official websites and NCES.gov's College Navigator to ensure that accurate and up-to-date information is presented.
BEST ONLINE SCHOOLS FOR PUBLIC ADMINISTRATION
Liberty University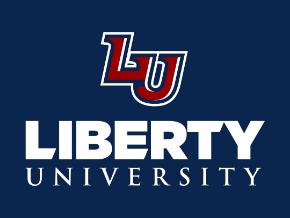 Online BS in Public Administration
Located in Lynchburg, Virginia, Liberty University is an accredited evangelical liberal arts institution made up of 16 colleges and schools. It has more than 550 programs from certificates to doctoral level, with 250 of them readily available to students all over the world through the long-distance learning program.
One of these online programs is the Bachelor of Science in Public Administration. With a total of 120 credit hours, this degree prepares students with the tools and skills they need to identify and address problems, create solutions, implement public policy, and communicate effectively in all levels of government.
Taught by professionals with real-world experience in public administration, they can expect to tackle the merits of:
limited government,
political theory,
law,
and political and economic ideas.
What makes Liberty University an ideal school for Public Administration students is that it allows the transfer of up to 75% of credit hours from another accredited college. Its online programs ranked in the top five of more than 2,100 online colleges and universities for academic quality, affordability, and accessibility.
---
Franklin University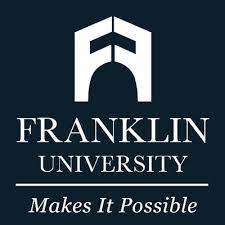 Online BS in Public Administration
Franklin University, situated in Columbus, Ohio, has been around for more than 115 years. It is one of the universities in the country that champions the rights of adult learners, giving them a place and the chance to earn their degrees faster. For convenience, many of their programs are also available online.
Bachelor of Science in Public Administration is one of those offerings online. It aims to help students become capable, passionate, and compassionate leaders to further their missions, in whichever sector they wish to serve.
The program is designed to guide government and nonprofit organizations in facing and dealing with society's most pressing issues. Students are prepared to gain entry into jobs ranging from administrator and manager to leader. Some of the most common skills that can be learned from this program include:
organizational leadership,
fiscal administration,
political advocacy,
and program management.
There is also room for specialized knowledge essential in navigating the political system, implementing policy, and applying ethical management practices.
The degree program requires 120 semester hours for completion with the bulk of those credit hours devoted to major areas and electives.
---
Southern New Hampshire University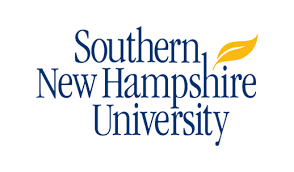 Online BS in Business Administration degree with a concentration in Public Administration
A private, nonprofit, accredited institution, Southern New Hampshire University has more than 3,000 on-campus students and over 90,000 online students. It is accredited by the New England Commission of Higher Education as well as several other accrediting bodies. Its Bachelor of Science in Business Administration degree with a concentration in Public Administration can also be earned online.
This program lets students gain an understanding of social issues and strategies for facilitating change through government systems. Here they will learn how administrators shape policy and enforce programs that help build and strengthen communities.
Aside from giving students a solid business foundation, it also aims to develop their knowledge of:
government structure,
administrative management,
fiscal budgeting,
community dynamics, politics, and public policy.
The degree will help prepare them for a career path in public service. This degree program has a total of 120 credit hour requirements.
---
California Baptist University

Online BA in Public Administration
Headquartered in Riverside, California, California Baptist University has an online division where individuals from all walks of life are given the opportunity to reach their educational and career goals through accessible online degree programs which are affordable and flexible. They include the Bachelor of Arts in Public Administration degree.
The field of public administration is growing. This program will perfectly position individuals closer to their dream of serving the public by building their skills in strategy and innovative problem-solving. The online classes for this degree program provide dynamic forums for discussion and interaction.
They will be taught about social issues and the many ways that they can facilitate change through government systems. Students will be able to undergo a journey of transformation, be it professional, spiritual, or personal.
There are a total of 48 required major units with an average completion of 16 months.
---
The University of Maine Augusta

Online BS in Public Administration
Located in Augusta Maine, the University of Maine Augusta gives students access to high-quality distance and on-site education. It is the third public university in Maine. Its Bachelor of Science in Public Administration degree prepares students for administrative careers in government and not-for-profit organizations.
This degree requires a total of 121 credit hours. It has a comprehensive curriculum that covers public sector institutions, the central functional areas of modern administration, and a range of valuable and relevant analytical skills.
Students are expected to learn many skills that will empower them for public administration posts in the future, including effective oral and written communication and superb analysis of administrative issues.
The university's Public Administration program is a member of the National Association of Schools and Public Affairs and Administration. Students can take advantage of modest costs and generous financial aid, whether they are studying full-time or part-time.
---
St. Petersburg College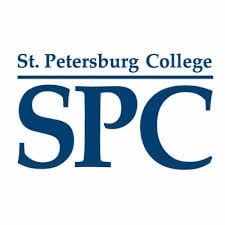 Online Bachelor's in Public Administration
Located in St. Petersburg, Florida, St. Petersburg College is accredited by the Southern Association of Colleges and Schools Commission on Colleges (SACS-COC). It has several online degrees available for long-distance learners, such as its bachelor's degree in Public Safety Administration.
The degree program seeks to prepare students to become leaders in today's public safety organizations. It is ideal for students who already hold a related associate degree or certificate, allowing them to take classes that are related to their experience, training, and previous education.
Some of the courses they can take up in this program include:
criminal justice,
emergency management and homeland security,
and fire science.
The university offers eight-week courses completely online. Academic credits are also considered for previous experience or training. At the end of the program, students are expected to learn how to fine-tune strategic and operational plans, develop and evaluate programs, and enhance human resources and productivity. It has a total of 120 credit hours.
---
Northern Arizona University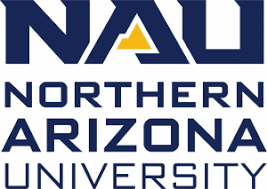 Online Bachelor's in Public Administration & Justice Studies
Known for having the lowest tuition in Arizona, Northern Arizona University offers fully accredited online degrees in addition to its on-campus programs. Online degrees carry the same level of quality and personal attention.
Their Bachelor's in Public Administration and Justice Studies provides students with knowledge and skills specifically designed for positions in government policy and administration. They will not only gain the insights needed to plan and formulate policy but also learn how to manage, organize, and implement operations in the public arena.
The program focuses on:
organizational governance,
finance,
and administration.
In order to successfully earn the degree, students are required to complete 120 units of credit.
---
Park University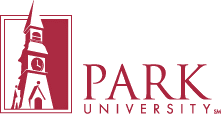 Online Bachelor of Public Administration
Established in 1875, Park University makes its home in its flagship campus in Parkville, Missouri. It has 40 other campus centers all over the country. Some of their degree programs are also available online.
The Bachelor of Public Administration is one of them, preparing students for careers in public administration at the municipal, state, or federal levels. The program is taught by a faculty from a variety of professional and academic backgrounds, all committed to offering the skills and opportunities required for a successful career in government, nonprofit work, and other public service sectors.
Some of the courses covered in the degree program include:
principles of financial accounting,
state and local government,
public management and leadership,
public service values, and many more.
Students need to render 45 credit hours before they can earn the degree and build their careers in the public service sector.
---
University of Maryland Global Campus

Online BS in Public Safety Administration
Founded 70 years ago, the University of Maryland Global Campus aims to serve the higher education needs of working adults and service members. It is one of the largest online public universities in the country, with more than 90 programs and specializations to choose from.
Their Bachelor of Science in Public Safety Administration helps students build a strong foundation of knowledge in emergency management systems, from federal and state levels to local, and foster cross-agency collaboration. Here they will be taught to further develop their critical thinking and leadership skills in order to solve the current and future public safety issues for both public and private sectors.
A total of 120 credits is required for students who want to earn the degree. The university accepts up to 90 transfer credits as well.
---
University of La Verne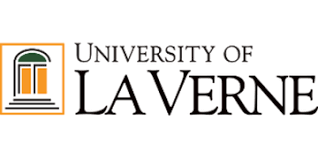 Online BS in Public Administration
Located in La Verne, California, the University of La Verne is a top-ranked online school offering both bachelor's and master's degree programs to long-distance learners, giving them the opportunity to further their education without having to compromise their jobs.
One of the degree programs they can take fully online is the Bachelor of Science in Public Administration, an academic and professional degree program that tackles the basic coursework in the theory, applications, and practice of public sector management. Students will gain the necessary skills through class participation, special projects, and research reports.
The program has a total requirement of 40 semester hours. Some of the courses they will be dealing with include the policy-making process, urban environments, and management of change and conflict, among many others.
---
Columbia College

Online BA in Public Administration
Founded in 1851, Columbia College is a private, nonprofit liberal arts sciences college that has 160 years of experience in helping students advance their lives through higher education. It has more than 30 campuses nationwide and is also available online.
Students who want to earn a Bachelor of Arts in Public Administration via long-distance learning can take up the program at Columbia College. The program incorporates coursework in:
public administration,
political science,
management,
psychology,
and other academic fields.
It helps students get into positions in state and local or national government as well as in health care and non-profit organizations.
The general education coursework requires 38-41 semester hours while the public administration core courses take 51 semester hours. Students must be able to complete all courses with a grade of C or higher.
---
Northwest University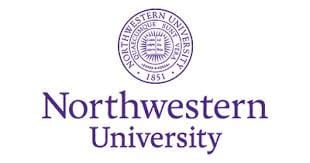 Online BA in Public Safety Administration
Regionally accredited, Northwest University located in Kirkland, Washington awarded associate, bachelor's, master's, and doctoral degrees since 1934. There are degree programs that are available fully online, like the Bachelor of Arts in Public Safety Administration.
This degree program provides students with skills and competencies for public safety while integrating business skills crucial for public safety administrators. The courses focus on contemporary, relevant, and immediately usable content. NU offers up to 70 credits for prior college, military, and police academy training, helping students graduate faster compared to other online programs.
The unique curriculum is specifically designed to provide a true problem-identification approach for the development of strategies for long-term solutions. Students are required to complete 120 credit units with a minimum GPA of 2.3.
---
Point Park University

Online BS in Public Administration
Located in the heart of Downtown Pittsburgh, Point Park University is a dynamic, urban, and nonprofit university with a strong liberal arts tradition. This comes in handy for students who want to earn their Bachelor of Science in Public Administration degree.
The said program is also available online, which makes it more convenient for long-distance learners. Designed for public servants by public servants, this degree covers courses from:
public budgeting,
public policy,
and decision analysis.
It gives deeper insight into relevant public policy topics while preparing students with the necessary skills and knowledge that they need for a public administration career.
The program can be completed within 2-4 years and is comprised of 130 credit hours.
---
University of Phoenix

Online BS in Public Administration
Founded by John Sperling in 1976, the University of Phoenix has dozens of campuses all over the country. Its main campus can be found in Phoenix, Arizona. Some of the degree programs are also offered online, just as the Bachelor of Science in Public Administration.
Aiming to help students do their part in creating change in the community, government, and organizations, this degree program teaches skills and knowledge that will help them understand management and strategy for agencies, organizations, and government.
The coursework is designed to prepare students for a promising career in private or public sectors, from managing projects for public agencies to handling finances for private organizations. Students will need 120 credits to complete the program, which they may earn from a combination of required and elected courses.
---
University of Oklahoma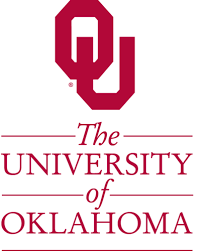 Online BA in Administrative Leadership
Situated in Norman, Oklahoma, the University of Oklahoma prides itself on its rich history of educating learners at a distance. Its Bachelor of Arts in Administrative Leadership is one such degree program that can be earned online.
A fast-paced, accelerated program, the BA in Administrative Leadership prepares students to become effective leaders in both public and private organizations. Some of the topics covered by the coursework include:
organizational leadership,
ethics,
cultural diversity,
marketing,
and conflict resolution.
All courses are eight weeks long. Students often choose to take four courses per semester, which is equivalent to 12 credit hours.
The program can be completed in as little as 18 months, but the majority of students earn a degree in two or three years.
---
FREQUENTLY ASKED QUESTIONS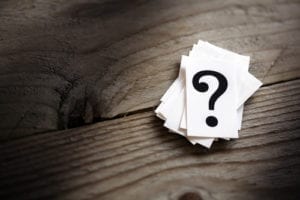 What is Public Administration all about and who are the most suitable to study it?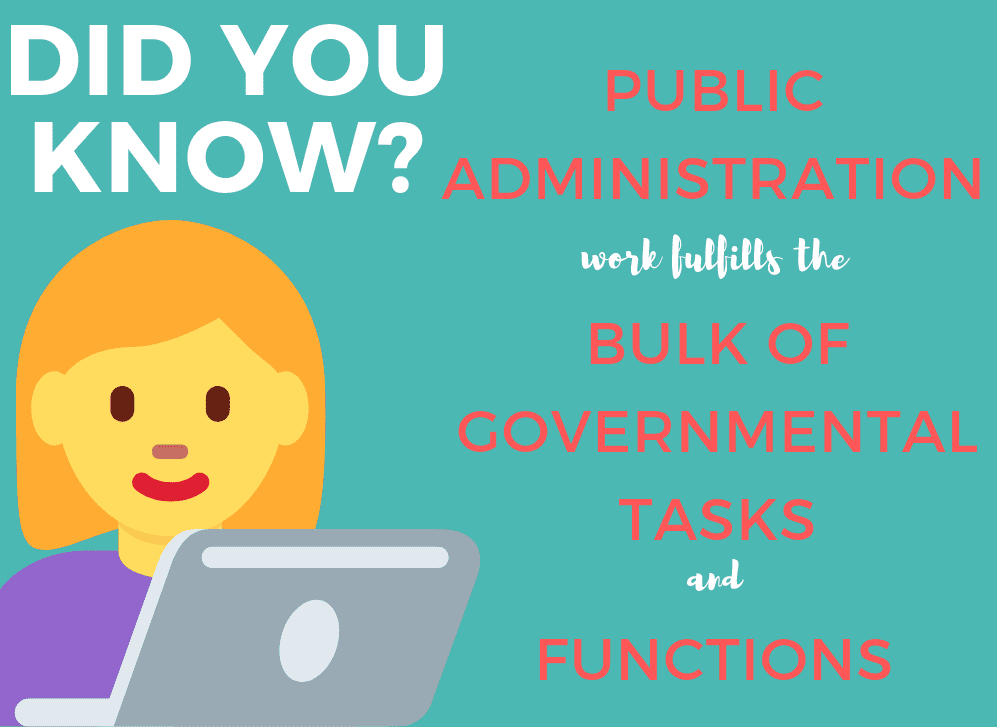 Public administration generally refers to professions in the public sector that have to do with planning and implementing public policies and strategies to solve pressing issues in communities and societies. It combines social science and government administration to contribute to positive changes in public policies.
There are many schools that offer degrees in public administration, often considered as a starting point for those who want to serve in government agencies, non-profit organizations, and businesses. The program is available at all levels of educational attainment, from certificate and associate degrees to bachelor's, master's, and doctorate degrees.
In general, a degree in public administration hones students to analyze, interpret and implement different strategies that will solve societal problems. It revolves around the creation of policies, instrumental in helping governments and organizations involved in societal decisions to come up with effective decisions and succeed in their roles.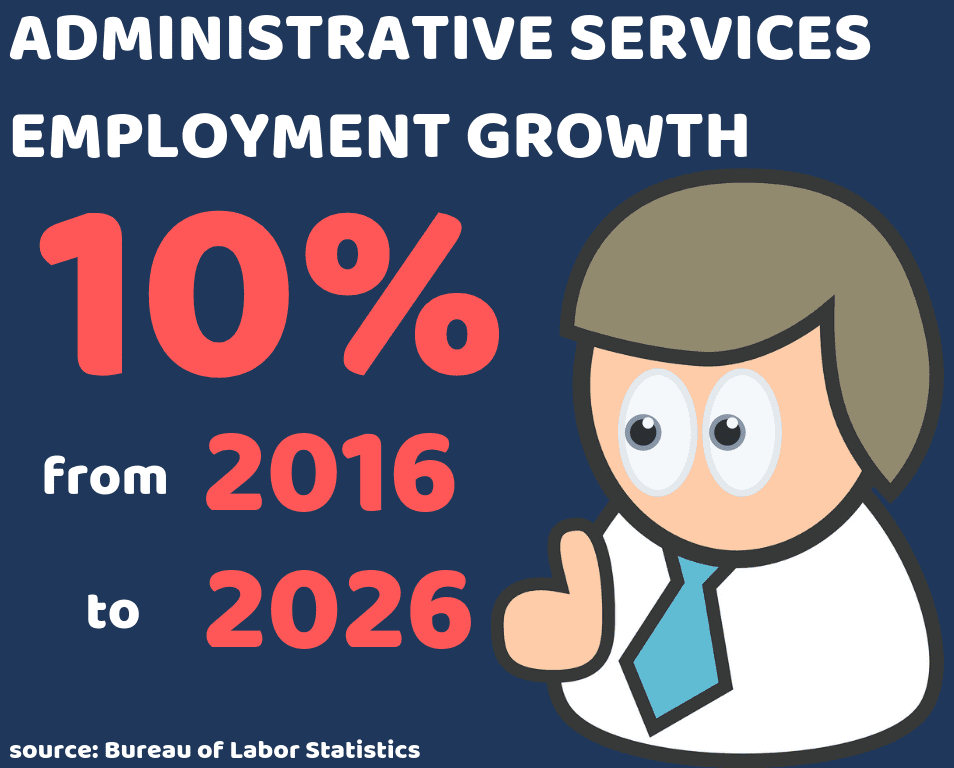 The government is not only made up of politicians. It requires the help and contribution of government workers and bureaucrats that fulfill the bulk of governmental tasks and functions.
Some of them fall under the category of public administrators, a noble yet difficult profession. They have a huge responsibility to the people and society that they serve. It is their duty to advise elected officials on what programs to plan and implement in order to benefit the public.
A degree in public administration is important to people who are working in the government and other non-profit organizations. They are often the type who has the ability to work with people. It is also a degree that requires strong leadership skills. Students who want to take up this degree program must be willing to study a variety of subjects, from economics, communications, and finance to legal, health, and administration.
And last, but not least, they must have a passion for serving the public good as they will be expected to hold important government positions. They must be committed to making a positive impact in implementing and recommending program changes.
How does one earn a degree in public administration?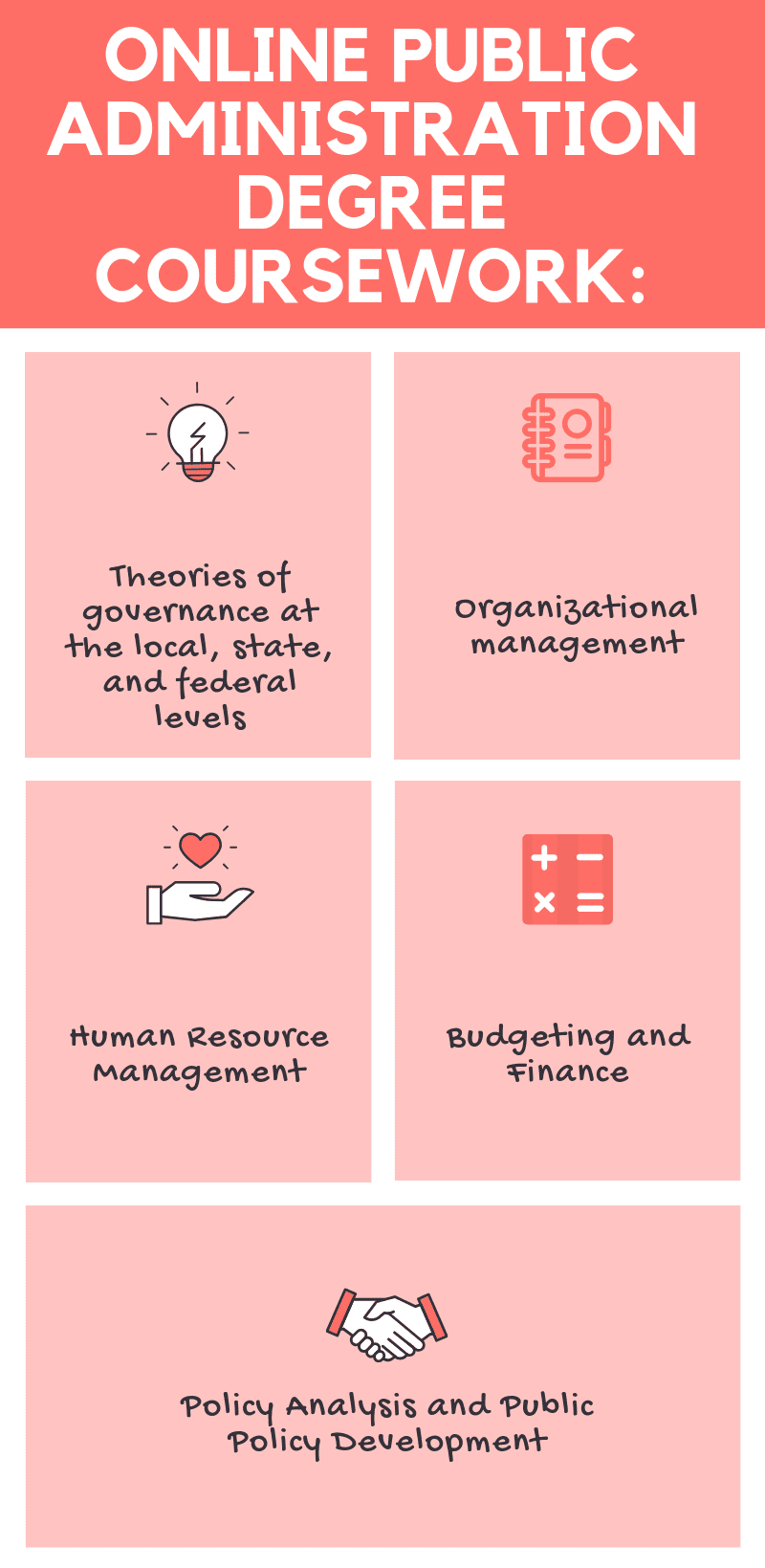 Most public administration degree programs can take 3-4 years to complete as learning to run organizations and oversee policy development takes substantial time. Most schools also require them to get practical experience through internships.
In order to be admitted to their school of choice, students are often required to have at least a high school diploma. Other schools consider prior degrees in related programs or work experience in a related field and add them to the credit requirements.
Those who do not have a background in public administration are expected to complete 60 credits of general education courses, in addition to the major coursework and electives that the program entails.
Most public administration programs have a total of 120 credit hours before one can earn the degree. Some universities also require a GPA benchmark, mostly at 2.0. There might be instances when students will be asked to study a foreign language.
Usually, schools require students to send an admission application and this may sometimes involve an application fee. If available, college transcripts are also asked of students. Most of the time, a high school self-certification form can suffice.
The tuition for public administration degrees varies depending on the state that students are in. Most universities have different tuition costs for students who are admitted out of state.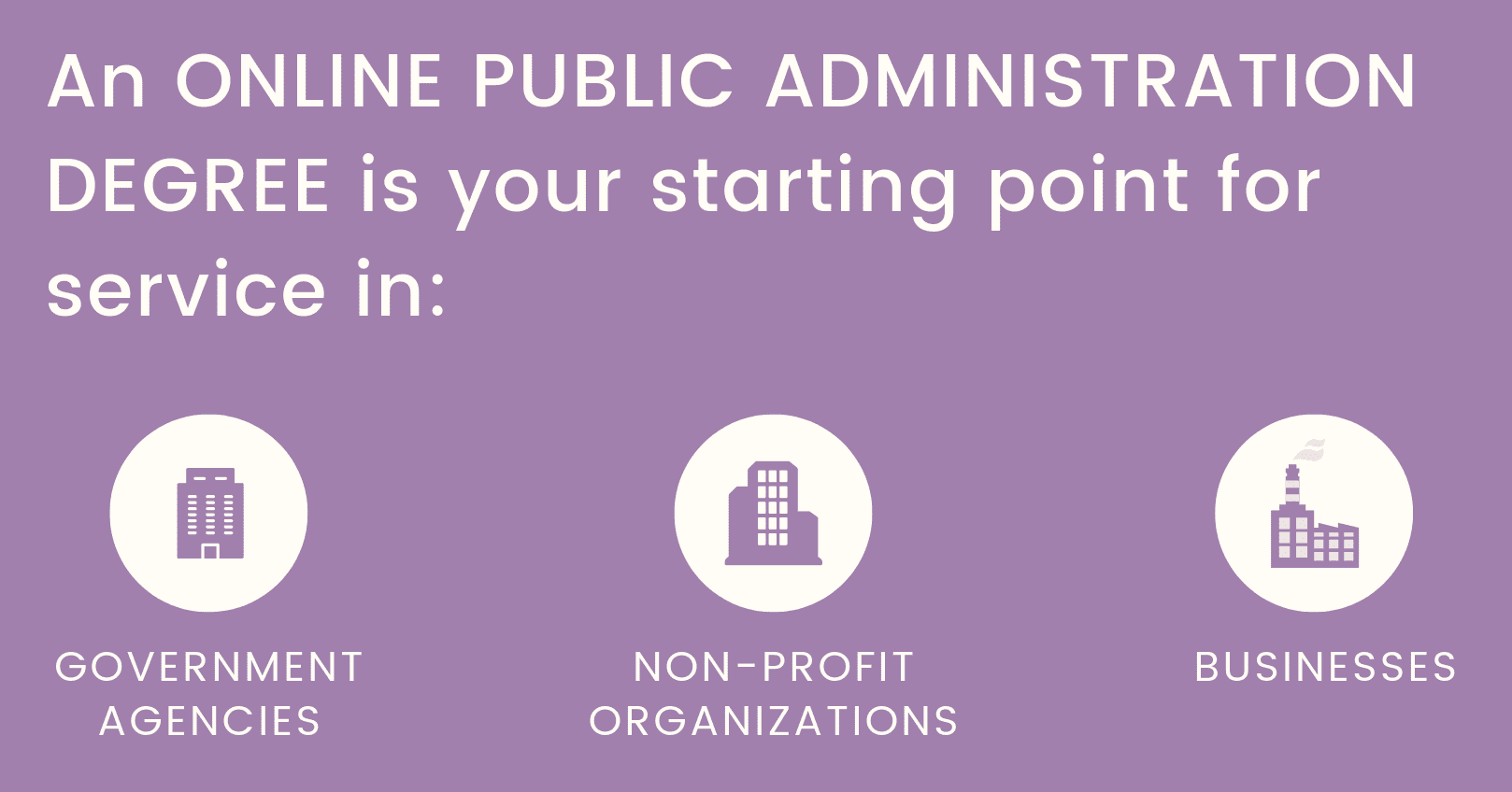 Students are expected to learn all about the theories of governance and practical approaches essential to the effective management of public and private sector organizations. The coursework may cover local, state, and federal government, human resource management, project management, budgeting and finance, policy analysis, public policy development and so much more.
At the end of the program, students must be able to examine the impact of government institutions and the political system when it comes to implementing a program and making administrative decisions within public and nonprofit organizations.
They should also be able to apply legal and ethical principles for administrative decision-making and at the same time, analyze them through administration concepts and organizational theories and principles. Applying their leadership and management skills in administration and group situations is also important learning.
Developing skills in analysis, communications, research, planning, and financial management will be a beneficial outcome for public administration graduates as well.
What are the possible career paths for graduates of Public Administration?
The future of public administration graduates depends on their desired field of concentration. Many seek positions in government agencies and nonprofit organizations. Therefore, it is important for students to weigh their options because a career in public administration is not as clear-cut as titled professions like that of doctors and lawyers.
Some of the most common career paths for graduates of public administration include civil servants, education administrators, administrative service managers, public consultation consultants, executive directors, program analysts, and federal government workers.
The latter can accommodate a variety of positions, such as financial manager, labor relations manager, and budget analyst. Local government workers, on the other hand, can consider positions in community health organizations, local transportation boards, and urban planning and development.
Some of the highest paying jobs in public administration include budget director which can receive as much as $196,009 annually and that of a city manager and human resource director with $78,500 and $175,480 respectively.
Managerial positions in health services departments and organizations are also ideal for those who have earned a degree in public administration. A public relations and fundraising manager position can let one earn more than $119,860 a year.
Of course, many others can also use their public administration degree in getting positions such as editor, community worker, journalist, legal secretary, lobbyist, mediator, media correspondent, researcher, tax broker, and speechwriter. It does not have to be confined to governmental agencies.
Ultimately, smart choices are needed if students would want to take full advantage of their earned public administration degree. Beyond salary and prestige, a degree in public administration can land them a meaningful and fulfilling job that allows them to create a positive impact on society at large.