One way to overcome the language barrier is through translation or interpretation. Interpretation/ translation is one of the least popular industries in the country. The demand for professional ASL-English interpreters is increasing annually. The National Interpreter Education Center reported a nationwide shortage of qualified interpreters.
A two-year degree was required back in the year 2008 but not until July of 2012 when the National of Registry of Interpreters (RID) required a four-year degree for those who want to become certified interpreters.
Featured Schools
As stated by the Registry of Interpreters of the Deaf, "Interpreting is a human service-related field that is utilized in a myriad of different life situations medical, mental health, law, education, etc. An interpreter, who must uphold the Code of Professional Conduct, is a bilingual and bicultural professional working in a true profession and should be regarded as such."
Featured Programs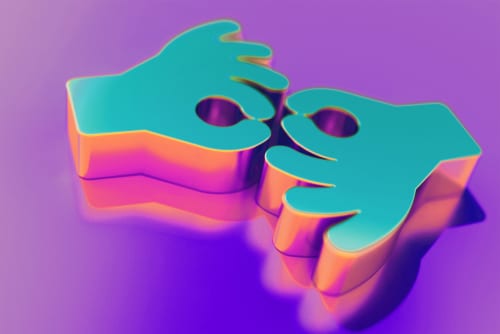 Individuals who wish to pursue a degree in this field get started with a bachelor's degree in Interpretation Studies ASL- English. The online format of this program offers flexibility for students who are working or starting to be interpreters. Most Interpretation programs are offered exclusively on-campus, and there are but a few that allow students to complete it online.
A Bachelor of Arts (BA) in Interpretation Studies in ASL-English Degree provides a specialized curriculum for students who are interested in becoming interpreters for American Sign Language (ASL) and English. This degree prepares students to become well-versed in both languages, allowing them to facilitate communication between members of the Deaf community and those who only speak English.
Students learn both languages, as well as the theories and techniques necessary to properly interpret them. They also become proficient in the topics and concepts of Deaf culture, language, and history. A Bachelor's degree in Interpretation Studies in ASL-English Degrees will help students to develop a foundation of knowledge and skills that are essential to becoming a successful interpreter.
Aspirant interpreters may enroll in either a Bachelor of Science or a Bachelor of Arts degree program. To graduate, these programs require a special lab or internship, student teaching assignments, and exams.
Page Jumps!
METHODOLOGY
We feature the 3 Online Bachelor's in Interpretation Studies in ASL-English Degrees an aim to assist potential distance learners in their search for an accredited school offering the undergraduate program. These three online schools stand out because of the comprehensive coursework that prepares students for fulfilling careers that allow them to become experts in their fields.
Explained in detail are the admission requirements, as well as the courses that students need to complete and proceed with the next step toward landing the best jobs. This list also features the potential workplaces or industries that await Online Bachelor's in Interpretation Studies in ASL-English graduates.
Our information also includes retention rates, graduation rates, and tuition costs, as may be disclosed on the schools' websites and the National Center for Education Statistics College Navigator.
---
Best Online Bachelor's in Interpretation Studies in ASL-English Degree
Valdosta State University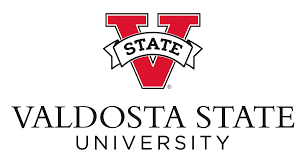 Online Bachelor's in Interpretation Studies in ASL
A University System of Georgia unit, Valdosta State University was established in 1906. This comprehensive university offers undergraduate, graduate, and doctoral programs in science & mathematics, humanities& social sciences, arts, business administration, education & human services, and nursing & health sciences.
Its Bachelor of Science in Education American Sign Language/English Interpreting can be completed either on-campus or in a hybrid format. Students may design their plan of study and work closely with advisors since the student-to-faculty ratio is very low. However, most coursework for the junior and senior electives is done face-to-face, and field experiences require site visits.
Its distance learning or online program is limited to several students, so prospective students are encouraged to apply early. Students must complete 126 credit hours to earn the degree.
---
University of Northern Colorado

Online Bachelor's in Interpretation Studies in ASL
What started as a State Normal School one-hundred twenty-nine years ago had become a university serving almost 13,000 students. Academic offerings at the University of Northern Colorado include 100 baccalaureate programs and 120 graduate programs. This doctoral research university's main campus is located in Greeley, Colorado, and has other sites in Loveland, Denver, and Colorado Springs.
Future professional ASL interpreters may prepare for their career through the online Bachelor's Degree for ASL & English Interpreting program. The program offers two emphases:
Community Interpreting
and Educational Interpreting.
The four-year program is the only one accredited by the Commission on Collegiate Interpreter Education (CCIE) in the nation. Students who have ASL competency above ASL V may complete this program in as little as seven semesters. The program requires 120 credits.
---
William Woods University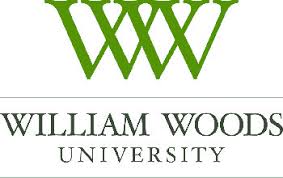 Online Bachelor's in Interpretations Studies in ASL
Based in Fulton, Missouri, William Woods University was initially a school for orphaned girls. It was founded by The Christian Church of Missouri in 1870. It was called The Female Orphan School of the Christian Church of Missouri and had gone through a few name changes in the nineteenth century.
At present, it offers undergraduate and graduate programs in both on-campus and online formats. Its online bachelor's program in Interpretation Studies in ASL-English is created to help working professionals continue their education. Prospective students must either hold an associate's degree in an interpreting preparation program or certification equivalencies.
Courses are run in an 8-week format, and 122-credit coursework must be completed. Students of this program are prepared for the National Interpreter Certification (NIC) administered by the Center for the Assessment of Sign Language Interpretation (CASLI). William Woods University is accredited by the Higher Learning Commission.
---
FREQUENTLY ASKED QUESTIONS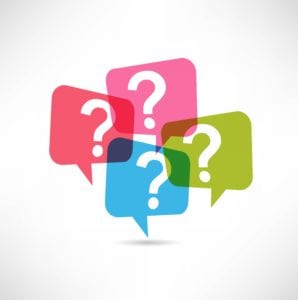 What will I learn in an online Bachelor's in Interpretation Studies in ASL-English program?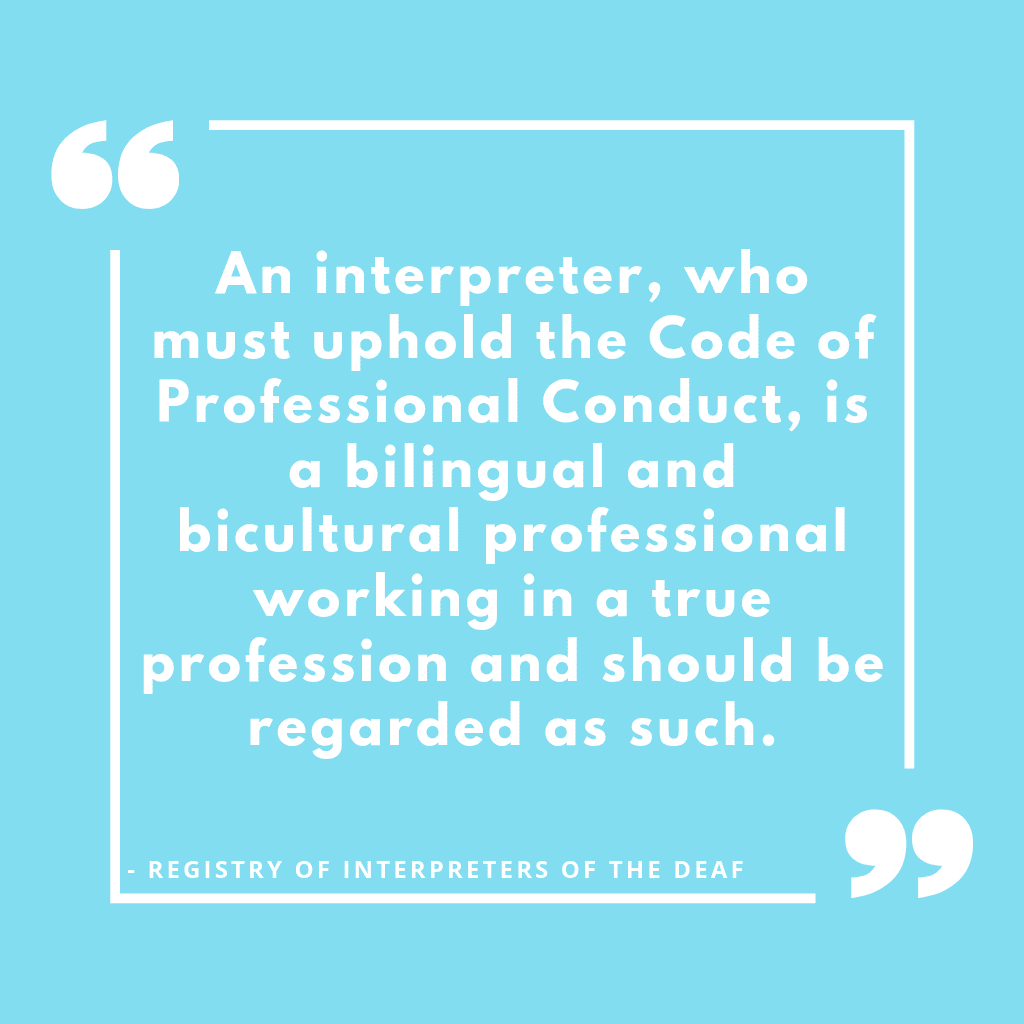 An online Bachelor's in Interpretation Studies in ASL-English provides learners with a theoretical and hands-on understanding of the interpretation of American Sign Language in addition to general education in humanities and sciences.
Courses may include:
Introduction to ASL/ English Interpreting or ASL Linguistics- provides a general outlook of the field of interpreting. Students learn the properties of ASL to those of spoken language having phonology, morphology, semantics, syntax, and pragmatics.
ASL Literature- discusses ASL poetry, narrative, humor, and research articles, including written pieces of deaf individuals.
Self-Directed Lab or Fingerspelling, Numbers, and Classifiers- designed to focus on the receptive and expressive aspects of ASL, and self-analysis is also completed.
What can I do with an online Bachelor's in Interpretation Studies in ASL-English degree?
Graduates of this program may turn to careers that may vary in terms of settings and age ranges. American Language Interpreting profession is growing and is used in a wide range of settings. Interpreters are needed in schools, hospitals, medical offices, theaters, business meetings, government institutions and agencies, and social events. Most states will require licensure or certifications and requirements vary in terms of the state mandate.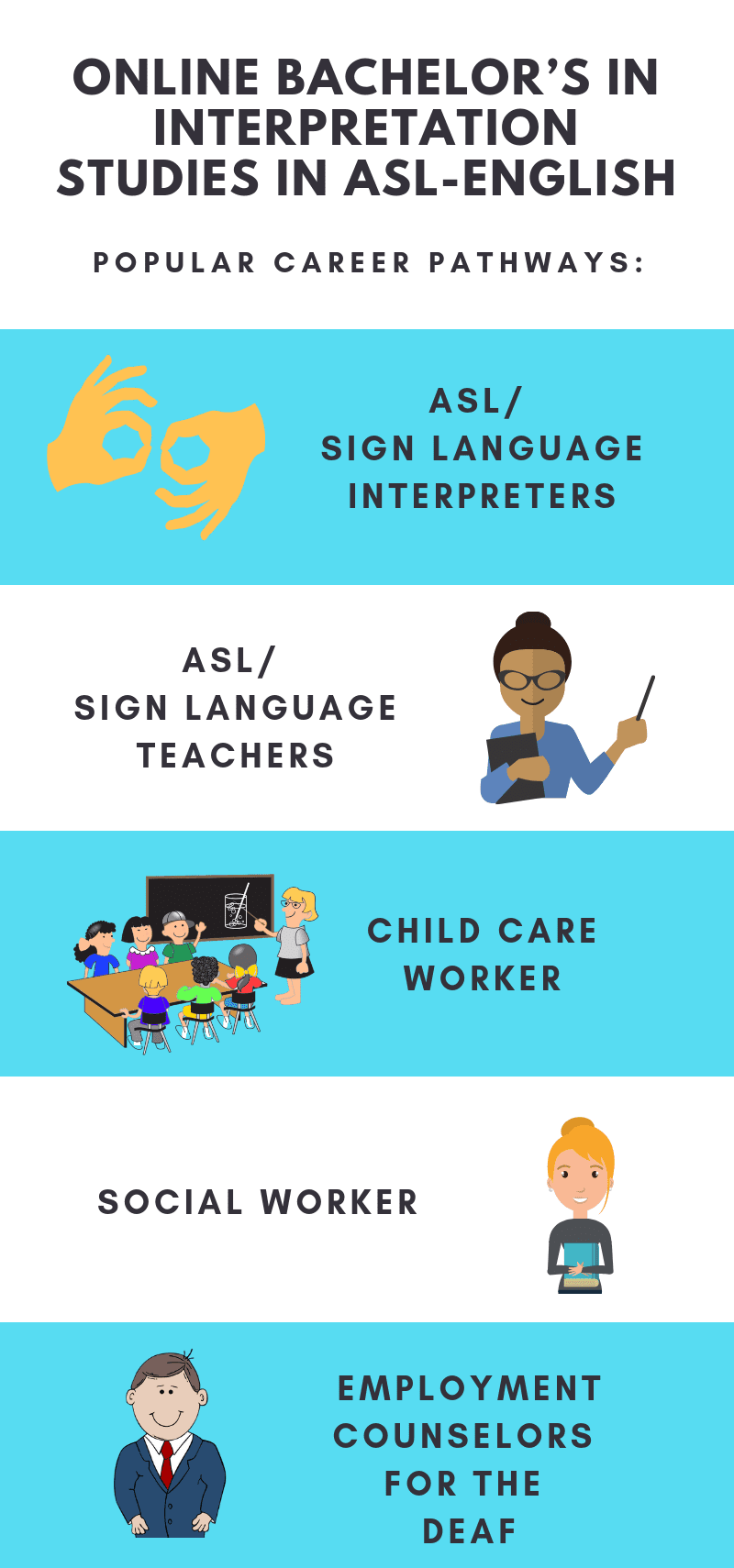 Graduates may choose to become the following, but not limited to:
ASL/Sign Language Interpreters – facilitate communication among deaf and hard of hearing people. They use techniques and sign language in an educational setting. The duties of a sign language interpreter include translating spoken words into sign language. They must understand the subject matter to translate and relay the appropriate message accurately.
This means working hard to avoid changing the meaning of the message. They must also be careful and attentive not to express their own opinions, give additional information or even take sides. Another responsibility of a sign language interpreter is recognizing the differences between the culture and experiences of a deaf/hard of hearing person from the ones of a hearing person.
An effective sign language interpreter is always prepared. They should have access to books and preparation materials. Some cases or work require great technical information, therefore, requiring interpreters to do research.
Freelancers – Some sign language interpreters work full-time, while others are freelancers. Most interpreters are required to earn a bachelor's degree and certifications from the Board for Evaluation of Interpreters (BEI) Registry State, National Interpreter Certification (NIC), Educational Interpreter Performance Assessment (EIPA) or American Sign Language Proficiency Interview (ASLPI).
ASL/ Sign Language Teachers – help and give the deaf or hard of hearing the chance to learn subjects that are taught only in spoken language by using the method and techniques of the primary language of the deaf.
Part of their role is to empower and encourage their students to learn and grow socially. They are taught how to function with society and hearing people, become independent, and help create a favorable environment for both hearing and deaf people.
There are different types of ASL teachers: ASL teachers for hearing people, ASL teachers for deaf/hard of hearing people, ASL teachers for deaf/hard of hearing children and their hearing parents, and ASL teachers for the classroom.
Some deaf or hard-of-hearing students may need to learn math, science, social studies, and other subjects that need classroom interpreters. ASL teachers help hearing people have the ability to communicate effectively with deaf/hard-of-hearing people. Hearing parents rely on ASL teachers to help them communicate well with their deaf/ hard of hearing child/ children.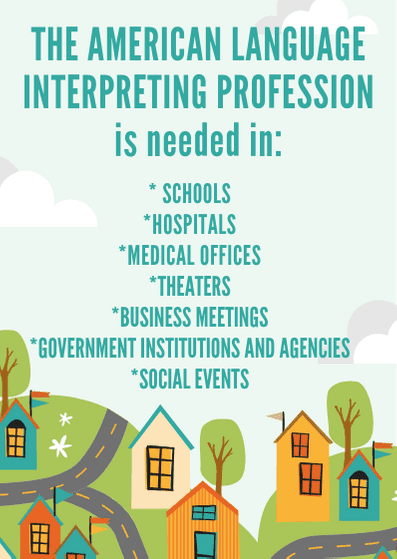 Educational background requirements for ASL teachers depend on the establishment or employers. A bachelor's degree and licensure/certification are the standard requirements.
Child Care Workers – mostly work with teachers in nursery and kindergarten classes or for preschool deaf children. They hold classes that involve vocabulary, motor skills, and social development.
They ensure the safety and welfare of the children by caring for the children's basic needs like bathing, feeding/preparing meals, keeping good hygiene, and providing activities, so children have enough exercise.
Childcare workers also have to look after the child's emotional well-being and organize activities to enable and help them discover their abilities and interests. Most child workers use techniques to get the child's attention and help them with homework and other after-school activities.
Although most employers or schools require an early childhood education degree, ASL interpretation studies are essential in communicating and helping young children start learning ASL.
Social Workers – provide guidance and social skills activities to the deaf/ hard of hearing and their families. These are done through consulting with parents of the deaf/ hard of hearing children regarding their emotional or social needs, providing activities related to the child's education and his home, and advocating for the welfare of the deaf/ hard of hearing.
Social workers have to review the needs and facilitate group discussions or meetings with topics related to social injustices that the deaf/hard of hearing community faces, self-awareness, and acceptance of hearing loss or being deaf to functioning in school, relationships, and other communities. Lastly, they coordinate with students and their families in planning objectives and goals as needed.
Generally, a degree in social work is best required for this job but social workers dealing with deaf and hard of hearing need a bachelor's or master's degree for deaf education or an ASL program.
Employment Counselors for the Deaf – generally work with individuals or groups to assist in choosing their career path or help them choose the right job. They often assess an individual on education, work experience, and skills.
They may also facilitate tests and short-term training for a particular client or individual, and assist with job placement and career opportunities for the deaf. Most counselors are hired in private industries or agencies, and working schedules sometimes require evening work to fit into clients' or employees' schedules.
Typically, while a degree in counseling or psychology is needed for this type of job, a degree or certificate in any ASL Interpretation related studies is an advantage.
What's the job outlook for graduates with an online Bachelor's in Interpretation Studies in ASL-English degree?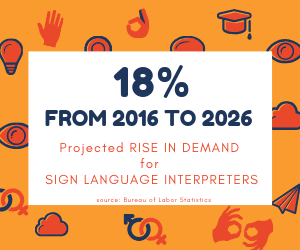 Graduates of online Interpretation Studies in ASL English programs enter the workforce with strong demand. According to the Bureau of Labor and Statistics, the demand for sign language interpreters is expected to rise by about 20% from 2021 to 2031.
The median annual wage is $49,110, and the highest 10% of the occupation earned $62,390. Interpreters or translators working for the government make the highest among the establishments and institutions.
What are the benefits of pursuing a career as an ASL Interpreter?
As an ASL Interpreter, you will have the opportunity to make a positive impact in the lives of those who are deaf or hard of hearing. By facilitating communication between people who use sign language and those who don't, you can help bridge the communication gap between these two groups.
Although challenging and rewarding, interpreting is not an easy job, but it can be gratifying and fulfilling. You will be constantly challenged as you use your creativity, knowledge, and linguistic skills to find the best way to interpret a conversation.
ASL interpreters are needed in a wide variety of settings, such as medical offices, courts, schools, and conferences. This means that when you work as an interpreter, you can work in different settings and meet others.
Furthermore, interpreters provide an excellent opportunity for professional development. You will constantly be learning new skills and increasing your knowledge as you interpret different conversations and settings. The demand for interpreters is growing as society becomes more aware of the needs of deaf and hard-of-hearing people.
What skills should an interpreter possess before working on an English-to-ASL interpretation?
With proper education, you should be prepared with these skills:
Thorough knowledge of both ASL and English grammar and syntax
Familiarity with ASL/English interpreting techniques
The ability to quickly comprehend English and convert it into ASL
Highly developed non-verbal communication skills
Knowledge and understanding of Deaf culture
Excellent listening and memory skills
Patience and attention to detail
Problem-solving abilities
---
Earn your Interpretation Studies in ASL-English Degree today. Watch this YouTube video: