Social Sciences is an interdisciplinary science which generally focuses on the study of society and how people behave and affect the world. Often relying on empirical data and approaches, the academic discipline allows us to understand how society works.
It provides vital information necessary for the government systems, lobbyists, legislators, and local authorities. It comes as no surprise that Bachelor's in Social Science is one of the most popular degrees in the country. Online schools in the United States put primacy on their social sciences program.

As with traditional brick-and-mortar instructions, social science online programs engage distance learners in holistic coursework and relevant training opportunities. Among the most sought after disciplines under the social sciences umbrella are:
Featured Programs
Anthropology,
Economics,
Communication,
Community Development,
Cultural Studies,
History,
Political Science,
and Psychology
An online degree in social sciences following any of these specializations will prepare students for a wide range of careers across industries. Graduates can begin their professional careers anywhere, from business, academia, human resources, and even in health sciences.
Page Jumps!
Best Online Schools Bachelor's in Social Science Degree Programs
METHODOLOGY
We have rounded up the 19 Best Online Schools for Bachelor's in Social Science to help prospective students make good academic decisions starting off with the right online school. These top-flight online academic institutions stand out in the quality of the degree program they deliver.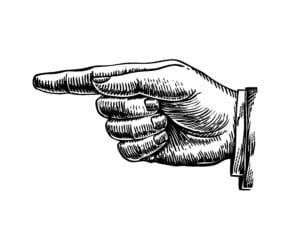 Demonstrating academic strength, these online schools feature rigorous coursework. Similar to on-campus students, online learners seeking an undergraduate degree in Social Science in these schools are exposed to extensive program curricula to fully equip them with the skills required to excel in their careers.
To ensure that only the most dedicated online students make it to graduation, the 10 best online schools on this list feature stringent requirements for entry or admission, retention, and graduation.
Featuring relatively affordable tuition rates, these online schools provide value for money without compromising the quality of education they deliver.
All the online academic institutions, as well as the Social Science undergraduate programs they offer, are fully accredited.
For more information, check our Methodology page.
---
University of Washington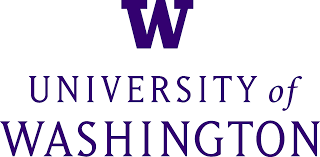 Online BA in Integrated Social Sciences
Earn your undergraduate degree from a world-class public university without worrying about value, flexibility, cost, and completion. University of Washington's (UW) Bachelor of Arts in Integrated Social Sciences online program is designed to be achievable for you.
Students in the program explore and develop an understanding of how various groups and societies engage with each other. You will also dive into how these actors adapt to changes and build resilience.
The BA in Integrated Social Sciences (ISS) offers courses that cover various social science disciplines. It explores the complexities of societal arrangements, in both contemporary and old societies. ISS explores a unique set of core courses which accounts for 20 credits out of the total 180 credits.
Take advantage of the cutting-edge curricula and engages in learning Social Science Theory in Context, Survey of Social Science Methods, Introduction to Portfolios in the Social Sciences, and Portfolio Seminar in Integrated Social Sciences. Lastly, showcase your learnings in the Integrated Social Sciences Capstone project by the end of your studies.
Courses in the program are divided into seven areas of inquiry. These inquiries are grouped based on the theme or field of study. You can choose from:
Information and Technology (IT),
Populations and Movement (PM),
Conflict and Cooperation (CC),
Diversity and Global Justice (GJ),
Health and Risk (HR),
Inequalities and Power Relations (IP),
and Societies and Environments (SE).
This ensures a diverse as well as a comprehensive learning experience among ISS students. However, it is essential to note that you need to complete one course from the seven thematic areas of inquiry to comply with degree requirements.
Since ISS is delivered through an asynchronous instruction style, you can complete the program in your own time. Full-time students typically finish the degree in 1-2 years, while part-time students may take 3-4 years.
University of Central Florida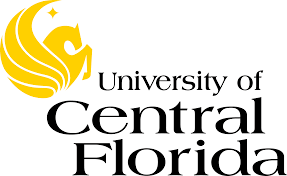 Online BS in Social Sciences
Today's societies are built upon strong interpersonal relationships dependent on human interactions. The University of Central Florida (UCF) offers a Bachelor of Science in Social Sciences that seeks to understand human societies and associations.
It is an interdisciplinary curriculum that develops students' critical views of social sciences. This will prepare you for any number of jobs both in the business and academic sectors.
UCF Online ensures the flexibility of its online degree programs. You can tailor your degree based on your specific interests. The 120 credit hours requirement will cover foundational courses in:
statistics,
research methods,
social science theory,
and communication.
Also, you will select three minor concentrations within the social sciences from Anthropology, Communication, Political Science, Psychology, Sociology, or Women's and Gender Studies. This will allow you to gain a deep understanding of multiple disciplines.
Graduates of the program can recognize and solve social problems from different perspectives. Most importantly, UCF's Social Sciences, B.S. graduates are ready for careers in the 21st century.
Upon reaching the last semester, you are to take an Exit Exam. Your score will not determine your graduation. However, it can build your confidence while you prepare for your professional life.
Dickinson State University

Online BA in Composite Social Science
The Social Sciences Department at Dickinson State University is dedicated to developing its students' knowledge and appreciation of world civilizations. Courses in the social sciences also highlight the rich heritage of the United States. Students will need to finish the rigorous 120-credit hour curriculum.
The social science coursework will train students to develop critical thinking capacity and learn essential tools and methodologies for a successful career. You will gain a lifelong interest in studying social sciences to facilitate changes in economic and government policies. You can choose to major in:
B.S. in Education – Composite Social Science Education,
B.A. in Composite Social Science,
B.A. in Composite Social Science (Criminal Justice Track),
Social Science Minor – Elementary Education or Non-Teaching,
or Sociology Minor.
Faculty and staff under the department are composed of experienced professionals who understand the complexities of the field. Students who complete a Bachelor of Arts degree with a major in Composite Social Science, exhibit exceptional descriptive knowledge of the critical theories in the study of the social sciences.
You must also select and complete between Composite Social Science Major or the Composite Social Science Criminal Justice Track. Both tracks will include classes in Macroeconomics, History of the United States to 1877, Modern America, and European and World History Electives among others.

New York University
Online Bachelor of Social Science

Economics/Politics/Sociology/Anthropology/Journalism/Linguistics
New York University (NYU) claims to hold one of the best social science departments in the country. NYU Online offers Economics, Politics, Sociology, Anthropology, Journalism, as well as Linguistics. As the university adopts the changing course of instruction, it has created the Department of Environmental Studies.
This innovation attracts talented students and faculty in the:
humanities,
social sciences,
as well as the natural sciences.
Most importantly, NYU houses some of the most sought-after intellectual leaders in the field. These degree offerings are available in both online and hybrid formats. Accredited by the Middle States Commission on Higher Education (MSCHE), NYU follows an extensive 128 to 130-credit program curriculum.
The major in Anthropology covers courses in:
Culture, Power, and Society,
Language, Culture, and Society,
Language and Culture,
as well as Sex, Gender, and Language.
Department of Anthropology is under the College of Arts and Sciences (CAS) giving students a holistic educational background. Students have the opportunity to pursue a joint major with the Department of Classics, with the Department of Linguistics, or with the Global Public Health. If you choose to study under the combined program, you will need to complete both core and elective courses in the two areas.

UMass Global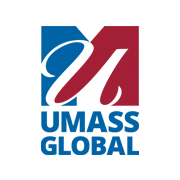 Online BA in Spatial Social Sciences
UMass Global offers a unique Social Science major under its fully online course offerings. The Bachelor of Arts in Spatial Social Sciences focuses its curriculum on taking advantage of analytical tools in examining spatial environments. Through these technological tools, determine the existing relationship between people, places, their environment, and communities.
Students gain the ability to communicate in various cultural and professional settings through the concept of transliteracy. This is among the foundational courses that you will take when you choose to major in the subject.
It is an extensive course that is available 100% online. The program follows a 120-credit curriculum including classes in:
Social Scientific Perspectives on Media and Culture,
Quantitative Methods and Social Statistics,
Interpreting Data and Geospatial Approaches to Society.
Students gain expertise in building links between people across various communities through data analysis, research, and policy creation.
Upper-division classes in Criminal Justice, Organizational Leadership, Legal Studies, and Political Science will give you a significant advantage. With a deeper appreciation of spatial social sciences, graduates are prepared to pursue a career in government, data analytics, nonprofit and social services.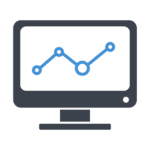 Troy University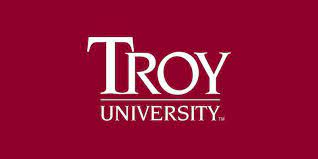 Online BS in Social Science
One of the most prolific producers of college graduates in Alabama, Troy University is home to many students, including thousands of distance learners. The university's social science degree is among the top online social sciences program in the United States.
Troy's College of Arts and Sciences offers a Bachelor of Science in Social Science through TROY Online. The college holds the most significant number of enrollees and is the university's premier degree program for research missions.
Social science majors may choose from three concentrations General Social Science, Geography, or Leadership.
The General Social Science academic track is best if you want to gain a broader view of the social sciences. It requires 36 hours of specialized general studies requirements, which includes:
Research Methods in the Social Sciences,
Statistics in the Social Sciences,
GIS in the Social Sciences,
and Social Science Theory.
This is also an excellent choice if you want to pursue a second major in Education and become eligible for Alabama teacher certification.
The Geography concentration, on the other hand, will expose you to classes in:
Principles of Physical Geography,
and Principles of Cultural Geography.
Also, taking 15 hours of upper division classes under social sciences is required for completion.
This also applies to the Leadership Development concentration. However, specialized courses include:
Tools for Leaders,
Leadership Theory,
and attending a Leadership Seminar.
Those who intend to take advantage of the 58 hours Accelerated Law curriculum, need to complete the General Social Science concentration. You also need to take additional upper-division courses by your junior year at TROY to qualify for the program. Admission requirements (i.e., LSAT, minimum GPA) must be satisfactorily complied with before admission to any of the partnered institutions.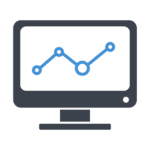 Washington State University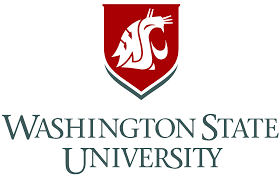 Online BA in Social Sciences
Online Bachelors of Arts in Social Sciences students at Washington State University become catalysts of change and innovation in the field. The program offers high flexibility and allows students to customize their learning experience. It strictly follows an interdisciplinary curriculum, while still highlighting classes in the social sciences.
WSU will enable you to concentrate on an area of your interest. You can choose between:
Administrative Studies,
Anthropology,
Communication,
Comparative Ethnic Studies,
Criminal Justice,
Economic Sciences,
History,
Human Development,
Political Science,
Psychology,
Sociology,
and Women's Studies.
Social sciences majors are given two options. The first option or Plan A gives you the flexibility of earning two different concentrations. Following this academic track, you will need to complete 24 semester credits in any of the following:
Anthropology,
Comparative Ethnic Studies,
Criminal Justice,
Economic Sciences,
History,
Human Development,
Political Science,
Psychology,
Sociology,
or Women's Studies.
You also need to finish 15 credits of upper division classes. Additionally, you need to earn 15 credits from your secondary concentration. You are free to choose from any discipline. On top of that, you are required to take 15 credits within a concentrated academic department, and at least six credits must be upper-division classes.
Plan B allows students to take three different concentrations. Out of the total semester credits, 21 must be upper-division level and must be listed as Social Sciences electives or within the concentration area.
You need to finish 9-semester credits in each Social Science disciplines to complete each concentration. Additional 12-semester credits are required to comply with the academic requirements of Plan B. You can choose from Administrative Studies and Communication in addition to the options available to Plan A.

Roger Williams University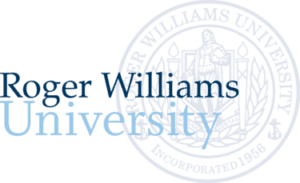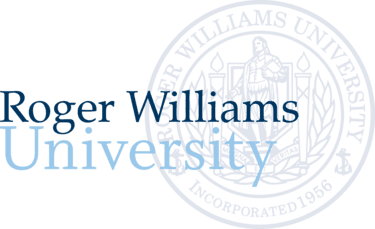 Online Bachelor of General Studies in Social Science
Roger Williams University allows distance learners to earn a Bachelor of General Studies in Social Science through University College. It is a unique program which will develop a deeper understanding and appreciation of the social sciences. You will explore topics in:
history,
culture,
politics,
and humanities.
Most importantly, Roger Williams gives their online students the flexibility to incorporate their interests and career goals into their studies.
The Social Science, B.G.S. degree requires a total of 120 credits for completion. This curriculum consists of 24 major credits, 30 core curriculum, and 66 credits of electives throughout the degree. You will gain writing proficiency, critical thinking, and organizational and problem-solving skills.
Since you will handpick your courses, you will have more freedom and control over your academic experience. You will attend classes in:
liberal arts,
natural sciences,
fine arts,
as well as two writing courses.
B.G.S. various areas of disciplines making Roger Williams University graduates holistic, skilled, and confident professionals.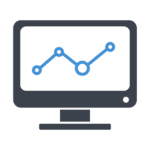 Kansas State University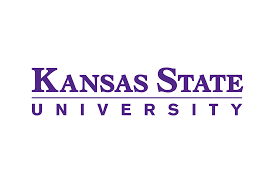 Online BS in Social Science
Kansas State University Global Campus offers a fully online Bachelor of Science in Social Science. It is an interdisciplinary degree which fosters students innate curiosity in the study of societal institutions. Social Science majors examine the different aspects of these institutions and how they affect human behavior. Students also look into how human interactions and behavior influence society's institutions.
KSU Global demands excellence from its graduates as they become influential members of the social science intellectuals. So the university is keen on requiring a B.S. in Social Science students take courses in four social science disciplines. When you enroll in the program, these courses will not only develop your critical thinking skills but will also build your credibility in the field.
You need to choose these four disciplines out of the nine areas of study under the Social Science department. These areas include:
Anthropology,
Economics,
Geography,
History,
Mass Communications,
Political Science,
Psychology,
Sociology
and Gender, Women & Sexuality Studies.
Naturally, you need to complete the 120-credit hour curriculum to graduate. The program length is four years, with instructions given asynchronously. You may finish the degree in a shorter time when you study full-time.

California State University at Chico

Online BA in Social Science
California State University at Chico offers a fully online Bachelor of Arts in Social Science degree. There are two Social Science (SOSC) programs available in CSU, the Multidisciplinary Studies and Interdisciplinary Studies. Both options are open to all distance learners and can be completed with careful planning and consultation with an adviser.
The Multidisciplinary Option is designed to provide students with a broad background in the general social sciences. Students who choose to pursue this option develop sensitivity towards how individuals relate to various community settings.
Also, students acquire knowledge in behavioral sciences and history as well as geographic literacy. This degree program suits students who want to earn a California teaching credential in Social Science. You can complete up to 42 units through the CSU Chico Distance and Online Education.
On the other hand, the Specialization Option is a more interdisciplinary path under the social science major. It is a 45-unit academic path that is comprised of 21 units of Sociology classes, and 15 units of Career and Life Planning classes.
Presently, only the Sociology and Career and Life Planning combination are available online. You should choose this path if you are seeking a productive career in social organizations, career placement, or school counseling.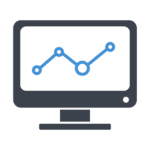 Excelsior College

Online BS in Social Science
The online Bachelor of Science in Social Sciences from Excelsior College is an interdisciplinary program that combines various academic disciplines. Excelsior online takes salient theories and methodological tools in:
Economics,
Sociology,
Psychology,
and Political Science.
It is a unique program that provides students with the necessary preparation to address and examine the complexities of various social trends.
Excelsior College's B.S. in Social Sciences is a 120-credit program which gives you an option to take Human Services as a concentration. You will take classes in Interdisciplinary Social Science, Understanding Society, Social Science Research, Organizational Behavior, and Multicultural Issues in Criminal Justice, among others.
While those who will pursue Human Services concentration will be prepared to work with people, if you take on this academic path, you will be exposed to concentrated coursework with courses in:
Ethics and Social Policy,
Budget and Finance,
Substance Abuse,
Legal and Regulatory Environment of Health Care.

University of Maryland Global Campus

Online BS in Social Science
The University of Maryland Global Campus offers Bachelor of Science in Social Science, a 120-credit program available entirely online. It combines theoretical aspects of social sciences with hands-on training in research methodologies. Students gain valuable insights regarding social issues that affect our day-to-day affairs and communities. You will study:
group dynamics,
world cultures,
organizations,
and institutional functions.
UMGC graduates are known for their expertise in applying research methods to both quantitative and qualitative data.
With a bachelor's degree from UMGC, you will explore the breadth of social science knowledge through interdisciplinary study. Out of the total of 120 credits, the degree requires 30 credits for major courses and 41 credits of general education coursework. Students get to take foundational courses in critical social science subjects.
Also, you will get the opportunity to choose a degree focus. Earn 12 credits of strong academic background in:
Anthropology,
Gerontology,
Psychology,
and Sociology.
Lastly, a capstone course is required for students before they graduate from the program. Typically, the project is where students gain experiential knowledge which prepares distance learners for entry-level jobs in the field.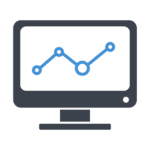 Southeast Missouri State University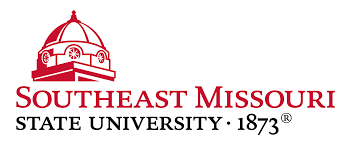 Online BA in Social Science
Southeast Missouri State University (SMSU) offers a Bachelor of Arts in Social Science online. It is a fully online degree that prepares students for the tedious and demanding work of academia. SMSU gives students the flexibility in choosing an area of significant concentration as well as a minor concentration.
If you enroll in the online BA in Social Science program, you can select from the following areas:
Anthropology,
Criminal Justice,
Economics,
Political Science,
Psychology,
and Sociology.
Anthropology and Political Science are only available to online students who have prior credits in the same discipline.
The BASS program in Southeast is delivered in a traditional 16-week semester during the fall and spring semesters. It is divided into two 8-week sessions with a free winter session if you want to expedite your degree. You will be mentored by the university's faculty that will handle the 120-credit multidisciplinary curriculum. Courses will include 39 semester hours of senior division classes. To culminate the degree, you are required to comply with the Writing and Proficiency Exam.
Take note that this program of study is available to online students on the main campus, as well as to students in Kennett and Sikeston regional campuses.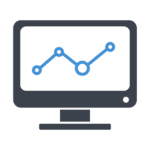 State University of New York System, Empire State College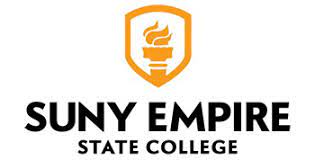 Online BA and BS in Social Science
State University of New York System, Empire State College is offering a unique online degree solely dedicated to the study of social science. It examines the history, social, and economic structures in both contemporary and modern societies, as well as the bourgeoning economic systems.
Formerly known as the Social Theory, Social Structure, and Change, the online Social Science undergraduate degree requires 52 semester credit hours for completion. You will explore relevant theories, methodologies, and research framework to address critical issues of modern society.
Empire State College is regionally accredited under the supervision of SUNY. With this accreditation, ESC can offer both a Bachelor of Arts and a Bachelor of Science in Social Science. You also have a variety of options for specialization, which includes the prospect for interdisciplinary study. Online students can choose from:
African American Studies,
Sociology,
Social Theory,
Public Policy,
Political Science,
and Women's Studies.
These areas are the most popular concentrations in the online social science program.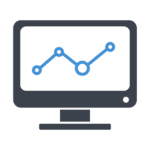 The University of Maine Augusta

Online Bachelor of Arts in Social Science
University of Maine Augusta (UMA) reiterates the necessity of the social sciences to their students, both on-campus and distance learners. The subject puts primacy on the behavior and the different relationships shared by individuals, communities, and societies.
UMA's online Bachelor of Arts in Social Sciences exposes students to the systematic way of viewing and addressing critical social issues. Since the subject encompasses various disciplines, you will be able to develop a comprehensive approach to matters that affect our lives.
Students studying in the program will tackle classes that will hone their skills in social research. It is designed for those who find a thrill in innovation and conducting experiments and surveys. The 58-credit major courses will focus mainly on:
social theories,
social network analysis,
community study,
and social media analytics, among others.
UMA encourages its online students to gain practical experience in their area of choice. You will engage in community development efforts, fiscal stability forums, and other social science engagements. Most importantly, you will conduct individual or group research that will highlight your empirical research knowledge and skills.
The Social Science program offers several ways for you to fit your courses to what you need. UMA creates efforts in ensuring that the university's degree programs are not highly demanding while maintaining quality and excellence.

Great Basin College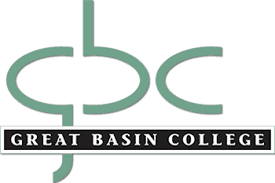 Online BA in Social Science
Great Basin College is committed to providing online education at an affordable cost while ensuring flexibility and quality. The online Bachelor of Arts in Social Science emphasizes the core social science disciplines, including:
History, Anthropology,
Political Science,
and Psychology.
The Political Science component includes classes in political behavior, public policy, public opinion, and the American government. On top of that, you are also required to take two courses from each core class, including political science.
It is designed as a completion program that only admits students who have earned an AA or AS degree. The minimum requirement consists of at least 60 credits from a regionally accredited academic institution. You will gain a strong foundational background in:
Research Methodology,
Ethics,
Writing,
Communication,
Political Behavior,
Social Psychology,
Roman Empire, among others.
All faculty members who teach the program are highly-trained and seasoned. You can complete all classes online, including the capstone requirement. The 39-credit BASS program does require students to complete an internship. This is an ideal learning experience for working professionals who are looking for career advancements.

University of Nevada-Las Vegas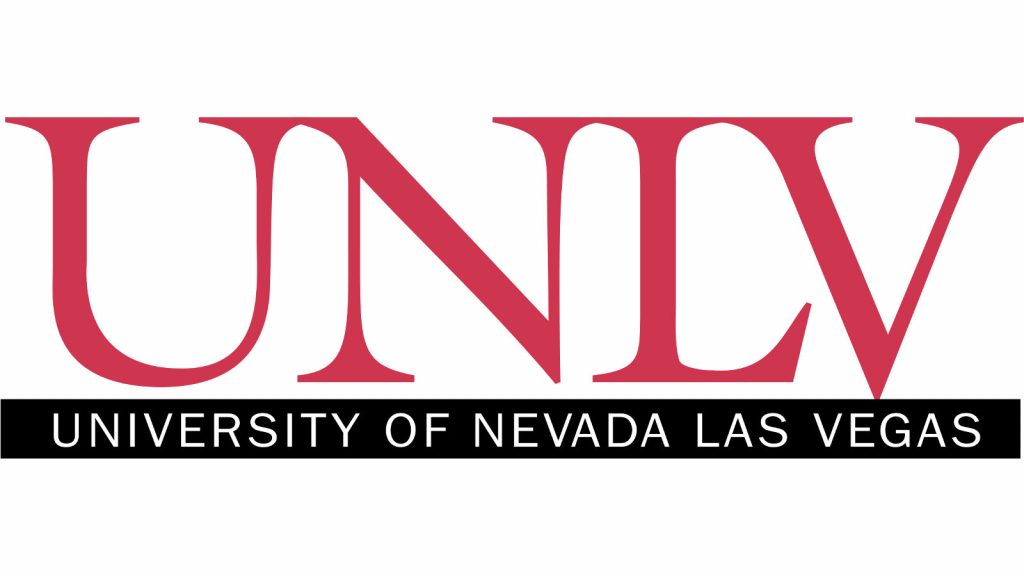 Online BA in Social Science
The University of Nevada in Las Vegas is allowing distance learners to study and understand how various social science disciplines. Offering an online Bachelor of Arts in Social Science Studies, UNLV advances knowledge and social awareness within specific fields. Students in the program develop an interest in:
social interaction,
human relationship,
social groups,
and human subjectivity.
You will work closely with your chosen adviser to plan your approach toward a productive academic experience.
UNLV's BA in Social Science Studies is a 120-credit curriculum, covering extensive social science subjects. You will get to choose from six key areas, including:
Anthropology,
History,
Political Science,
Psychology,
Sociology,
and Women's Studies.
The university also allows its distance learners to choose their area of specialty. You will need to take 21 credits of specialized courses to qualify for graduation.
During the last semester, students participate in a capstone project. This will showcase your expertise in your chosen area through a presentation, a paper, or a project.

Portland State University

Online Bachelor in Social Science
Portland State University is a public institution that provides quality education to thousands of students in the state and online. The university offers an online Bachelor's Degree in Social Science, which allows students the freedom to control their coursework. You can choose to focus your academic workload on one focus area within the social science program.
If you want more flexibility and to take more classes, covering various fields, you can enroll in sample courses across program departments. Sample courses are available in:
Anthropology,
Black Studies,
Criminology and Criminal Justice,
Child and Family Studies,
Geography,
History,
International Studies,
Indigenous Nations Studies,
Women, Gender and Sexuality Studies, among others.
The Social Science bachelor's degree is a 180-credit curriculum, which consists of both lower- and upper-division courses. The majority of the courses are available online, save for a few exceptions which are online available on-campus. Most importantly, you are allowed to take a dual concentration in Psychology and Sociology. This academic path is best designed for those who are planning to pursue a Master's program in Social Work and a Master's in Counseling.
PSU's Social Science degree program is the top choice among adult learners who want to pursue the Graduate Teacher Education Program. You can take the courses necessary to broaden your knowledge of teaching elementary education.

University of Alaska Southeast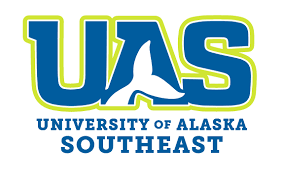 Online BA in Social Science
The University of Alaska Southeast is offering a 120-credit, Bachelor of Arts in Social Science online. The degree emphasizes critical social science disciplines, covering classes in:
Concepts and Contemporary Applications of Mathematics,
Methods and Theories in Archaeology,
Historiography and Historical Methods,
Research Methods in Social Science,
and Data Analysis in the Social Sciences.
This enables BASS students to take advanced courses in up to three areas of specialized study. This consists of 42 credits of upper-division classes which must be from 300 or above.
Practically, the degree is an interdisciplinary program, which mainly focuses on students' learning outcomes. You can choose from six credible areas of specialization, which includes:
Anthropology,
Economics,
History,
Political Science,
Psychology,
and Sociology.
The university provides flexibility in allowing their students to choose up to three concentrations, one as the primary concentration, and two as secondary concentrations. To complete the program, you must complete the General Education Requirements (GERs) on top of the specific requirements set by the department.
---
Frequently Asked Questions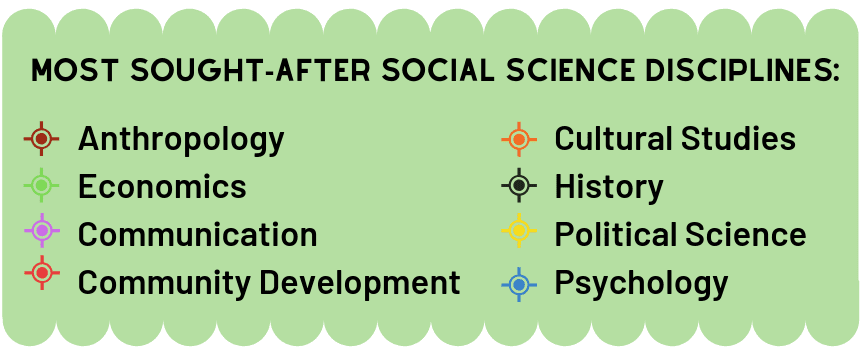 Why earn an online bachelor's degree in social science?
Human beings have the innate desire to make sense of our world. We seek to understand it to make it a better place to live in. As people, in one way or another, we are all connected. This connection gives birth to the concept of society.
Individuals who have the same history, culture, way of life, and thought processes form a social institution. We study it to make sense of the things around us. It is complex and comes with vast areas of study.
Social Sciences is a field that seeks to analyze it and its institutions. It involves studying the actors that play an essential role in these societal institutions. Necessarily, social science aims to explore the relationship between people, and organizations, and how their actions affect each other. As a social scientist, your job is not limited to the analysis of these institutions and relationships. It goes beyond identifying errors and seeking solutions.
If you want to improve the human condition and society, then a degree in Social Science is for you.
A Bachelor's Degree in Social Science is available online, giving students more flexibility and control of their schedule. The advantages of an online bachelor of social science degree are the same as traditional learning in a university or college. An online degree allows students more independence in their coursework. They are given the leeway to tune their course study based on their interests and their goals.
Students can choose an individualized program of study in their social science field of choice such as:
Anthropology,
Political Science,
Psychology,
And Sociology.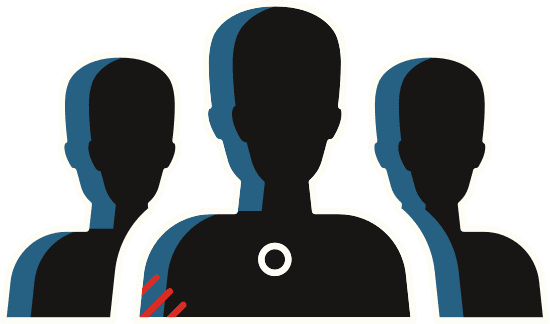 Like traditional classroom education, online students are equipped with theoretical knowledge and skills. They excel in related fields like any other conventional student. However, make sure that the college or university is accredited.
The purpose of accreditation is to ensure that the school has satisfied the qualifications set by the US Department of Education. It is vital if you wish to transfer existing college credits if you want to enroll in another school as well as to apply for federal financial aid.
After designing the course of study to fit their goals and circumstances, students complete coursework in a variety of disciplines like anthropology, political science, and psychology. For anthropology classes, students study human relationships, culture, and interaction. As for political science, they focus on the government, its role, and how it affects society, people, and institutions. If you like to explore the human psyche, you may wish to take psychology classes.
An online social science degree should cost around $30,000 to $81,000. Tuition fees will vary from one school to another. Your course load will also affect your educational payment. Keep in mind that colleges or universities usually charge higher for out-of-state students.
What can you do with an online bachelor's degree in social science?
Students who earned a bachelor's degree in social science online are ready to tackle their areas of expertise like any traditional campus student. Despite the disparity in the delivery of instruction, they are equally equipped with in-depth knowledge in their chosen fields. Trained with the necessary theoretical knowledge and problem-solving skills, you will apply your knowledge and skills to real-world issues.
Here are some career fields graduates of online social science degree programs may find employment: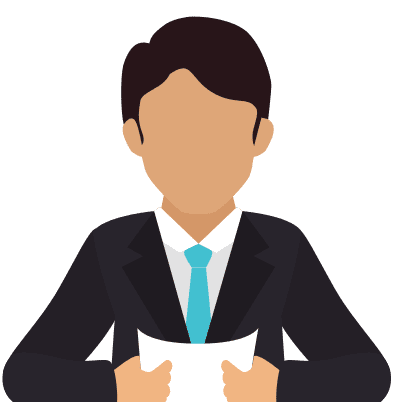 Political Scientists are those whose area of expertise is the analysis of the government, its institutions, and how it affects society and its citizens. Political scientists also provide advice on policymaking and actions. This is usually to help the government design a better social service and alleviate their constituents' living conditions.
These professionals have a strong background in research. To keep track of all the new developments in politics and related areas, this skill is a must. Usually, political scientists engage in office work.
Some may prefer to work with a university or be an analyst for news shows or television programs. They offer information to the public by providing an unbiased view of what is happening in the world. Political Scientists earn $70,699 annually.
A Social and Community Service Manager who directs and leads community services. They work hand in hand with the people to develop and improve social service programs. They are agents of the government in providing better service for their constituents. Often, they engage in outreach programs. This is not an easy task, though. They need government funding.
Serving as the bridge between the people and the government, they provide services to help improve the people's standard of living. Their administrative work involves hiring new staff and tracking attendance, satisfaction, cost, and publicity. For their work, they have an average annual pay of $74,000. To be a social and community service manager, you need to have experience and a social science degree.
Social Workers assist the government. They ensure that government programs are lawfully executed and implemented. Usually, they identify community needs and offer counsel to the related government agency.  These professionals also engage with the community. They work closely with their clients and their families.
Their job is very hands-on. To achieve their goal, they usually work together with other social science professionals. With their expertise, they handle a variety of social issues. They are indispensable in understanding, knowing, and coping with emotional and societal problems.
They are often on fieldwork. Because of their job, they meet a lot of people of all ages and experiences.  Excellent communication skill is a must for the job because they engage in educating communities as well. They work with support groups and provide referrals to clients with a variety of issues.
With their experience in reaching out to communities, they are also into doing research studies to find information that is relevant to the problems of a client and also to help future clients with the same experience.
When they are in fieldwork, they maintain caseload documentation and reevaluate parties in intervals. Their annual pay is $50,390.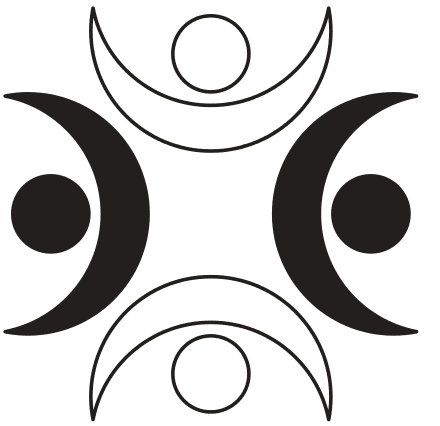 Marketing Managers are often hired by businesses. They supervise and create advertisements and campaigns. Through promotions, they help companies to penetrate potential markets. Studying aspects of product demand and pricing, they work together with various departments like sales, public relations, and product development teams to create excellent campaigns.
Since the business industry is a competitive field, they help product managers implement new or modify program initiatives. Not only that, but they also assist in market research studies and analyze their findings. A marketing manager, on average, makes $135,030 per year. To be a manager, you must have experience and a bachelor's degree.
Economists are professionals who give sound advice to businesses and or government agencies. An economist also conducts research to identify trends, formulate, and forecast economic models. With their help, the government can utilize its resources to improve its economy. They help business investments and marketing.
Economists are important. They may advise on tax rates, international trade, and development. Like other social science fields, they are also engaged in research. They compile reports and make research studies.
To become an economist, you may take an online social science degree majoring in economics. If you wish to work in the academe, you need a graduate degree. The average pay per year of an economist is $105,630.
Psychologists have successfully earned a bachelor's degree focusing on psychology as well as a doctorate in clinical or counseling psychology.  They are professionals that conduct psychological examinations. Experts in the Diagnostic and Statistical Manual of Mental Disorders (DSM-V), provide their knowledge of mental disorders and diagnostics.
Case documentation, treatment, and diagnosis recommendations are where they can apply their expertise. When doing case studies, they engage in diagnostic interviews, counseling, as well as individual and group psychotherapy.
The field of psychology is dynamic. To keep abreast of the many developments in their field, psychologists participate in and recruit for research studies. They work in a team. Consultation with other professionals is not something new for them. Since psychology encompasses a lot of social science disciplines, they work with other professionals in the social science field. They may be hired as school psychologists as well where they work with teachers, social workers, counselors, and doctors. Communication with their client's family members and other care providers is essential.
To work as a psychologist, it is essential for you to have a degree from an American Psychological Association (APA)  accredited school. You have to get a license for the applicable state and malpractice insurance. If you have experience in therapy or at least an internship, you have more chances of getting hired. The average pay a psychologist earns a year is $102,900.
Medical and Health Services Managers are professionals who work to improve and maintain healthcare quality. In delivering those services, they ensure legal compliance with the health care laws. They also recruit, train, and oversee employees.  They usually work for healthcare institutions like hospitals, but they are not limited there. They can also work in smaller medical practices.
As managers, they are at the top of their careers. Thanks to their experience and expertise in the healthcare field, they develop new healthcare programs and find out which area of health needs improvement. To ensure competitiveness and excellence, it is their job to train their people. They make sure there are enough people for each work.
As the leader, a health manager must be up to date with the latest innovations and practices in medical procedures and equipment. The annual pay for this job is $108,340. Like other managerial positions, this job requires experience and a degree.
How much time do I spend on completing an online Bachelor's in Social Science?

The length of time to complete an online social science degree depends on the student. In general, full-time students who enroll in an online bachelor's in social science degree complete it within four years or after having completed 120 credits. However, you may finish the course for a shorter or lengthier period depending on your circumstances.
An advantage of enrolling in an online course is that you can do your studies at your own pace. You do not experience problems like not being able to enroll in a class because it is out of slots. Often, this is the reason some students need to extend their stay in school.
If you want to finish your degree faster, it is your choice. You can do this in a lot of ways. Some schools offer a series of tests for you to earn credits. Because of this credit transfer, when you pursue a degree to transition into a new field or to drive your career forward, it will be easier for you. You do not start from scratch.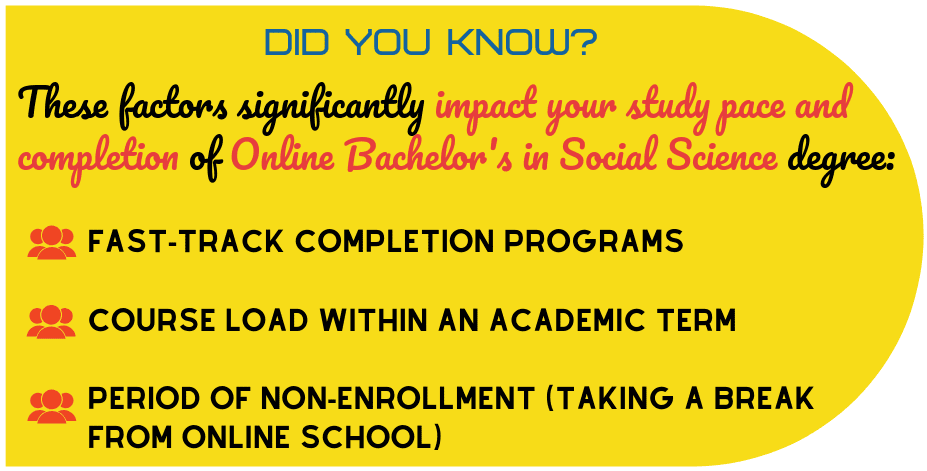 The following are factors that impact the time it takes to earn an online degree:
Transfer credit: As previously mentioned, you can have your existing college credits and professional experience credited to your bachelor's degree program. If accredited universities allow the transfer of credit, they assist students in determining what credits are credited to the new degree, so there is no need to worry. Since you don't have to take some courses, your tuition fee cost will be lower.
Fast track: Some schools offer a series of exams that allow students to earn credit for their knowledge. This is what we call fast track. You may take these exams, and once you pass, you don't need to consider other required courses.
Course load: When you enroll online, you can either extend or shorten the period of your study. One way to reduce it is to take more than the required number of courses in your academic term.
Period of non-enrollment: We know for a fact that sometimes in life, there are unwanted occurrences. These may result in repeating a course or taking a break from your degree program. These situations are out of one's control and will significantly affect the length of time it takes for you to earn your bachelor's degree.
In conclusion, the length of time required to complete your online bachelor's degree in social science is up to you and your circumstances. If you aim to finish your online degree in a short time and pay less, then you must plan well. You must establish a routine. To make it convenient for you, determine your desired online course setup.
An online course setup can either be asynchronous online deliver or synchronous online delivery. If you want to have more flexibility in assessing your course materials through the internet, then this setup is for you. All you have to do is complete assignments and tests according to the deadlines specified in your syllabus.
On the other hand, synchronous online delivery has a schedule. It requires you to access a virtual classroom. Instruction is real-time, and you may communicate with your instructor through messaging or video conferencing.
You may also opt for an accelerated online degree program, which means you receive the same coursework as a traditional campus student but will be able to complete it sooner. Students may earn a degree in 18 months. Note, however, that the coursework in this program is intense and requires daily and weekly time commitment so you should be prepared.