On average, writers and authors earn roughly $69,510 per year in the U.S. There is a writer for every storyline. You see content every day from billboards to newspapers to your social media timeline. Each writer carries with them a specialization. The creative composition develops the imagination using a play of words:
drama,
theater,
scripts,
and short stories.
Technical writers are essential in creating product manuals and brochures to guide consumers about a particular product or procedure. Journalists craft stories governed by logic and fact-driven details so readers would understand those stories locally or globally. In digital marketing, your ability to write bridges business with consumers; hence, this may boost receptivity with employers.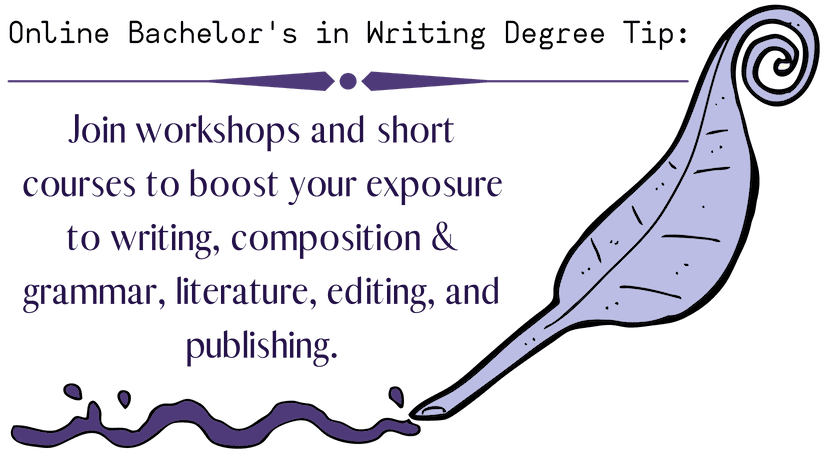 Page Jumps!
Regardless of the genre and specialization, writers need to start somewhere. Colleges and universities offer English degrees with a writing concentration if you're aiming to make a professional career in this industry. Getting involved in workshops and short courses could boost your exposure to writing, composition and grammar, literature, editing, and publishing.
Featured Programs
The brick-and-mortar educational institutions offer seasonal short courses and seminars where students can learn on a part-time basis. With the landscape shifting to digital marketing and web content, aspiring and traditional writers are updating their education by taking a writing program online so as not to sacrifice current commitments.
Best Online Schools for Bachelor's in Writing
METHODOLOGY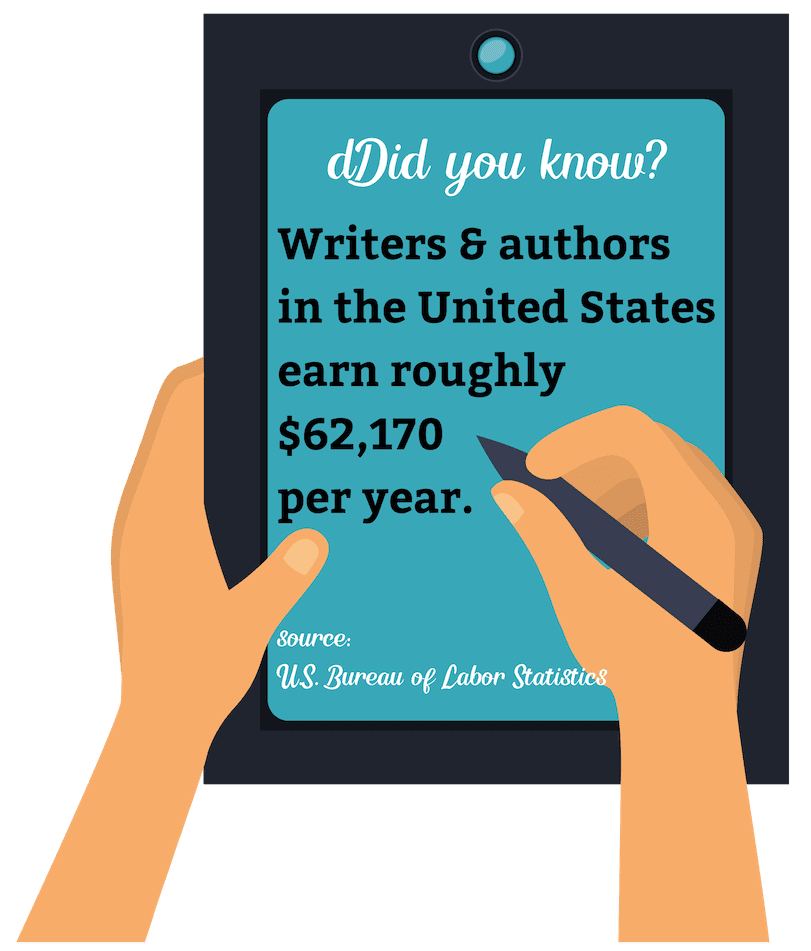 Accredited institutions offer online degrees in writing for working individuals and distant students. In this global village, it is easier to access materials and learning platforms 24/7. It's also good to note that most courses offered online are given as "self-paced" where students can set aside a scheduled learning session per week.
Intervals usually come in 4 to 8-week sessions per course. Undergraduate degree programs in Writing are available entirely online or on cohort platforms. Because businesses need writers, it's essential that you obtain the right training and education to excel in your preferred niche.
Our 30 Best Online Schools for Bachelor's in Writing catalogs the academic institutions all over the United States that stand out from the rest in their programs. These top-flight schools offer a Writing degree in an online format to allow distance learners to fit their study schedules around their personal and professional life.
All the online schools on this list present the program features that demonstrate academic strength.
Online learners attending undergraduate Writing programs in these schools experience the same rigorous coursework as on-campus students. Upon completion of the courses, students emerge as competent professionals ready to make a mark in their chosen career path and industry.
One of the lauded benefits of online Bachelor's in Writing programs is their affordability. This list highlights the inexpensive tuition and fees for the program in each online school.
Admission, retention, and graduation requirements are also mentioned on this list, attesting to the online schools' efforts in keeping their standards to produce only the best graduates.
The quality of web-based learning that students experience is impacted by the online learning platform utilized in Writing degree programs. This list also discloses those learning platforms.
The online Writing degree programs all share a common feature: competent online instructors and professors who believe in shaping the next generation of industry professionals through high-quality instruction.
Find out more about our ranking process. Visit our Methodology page.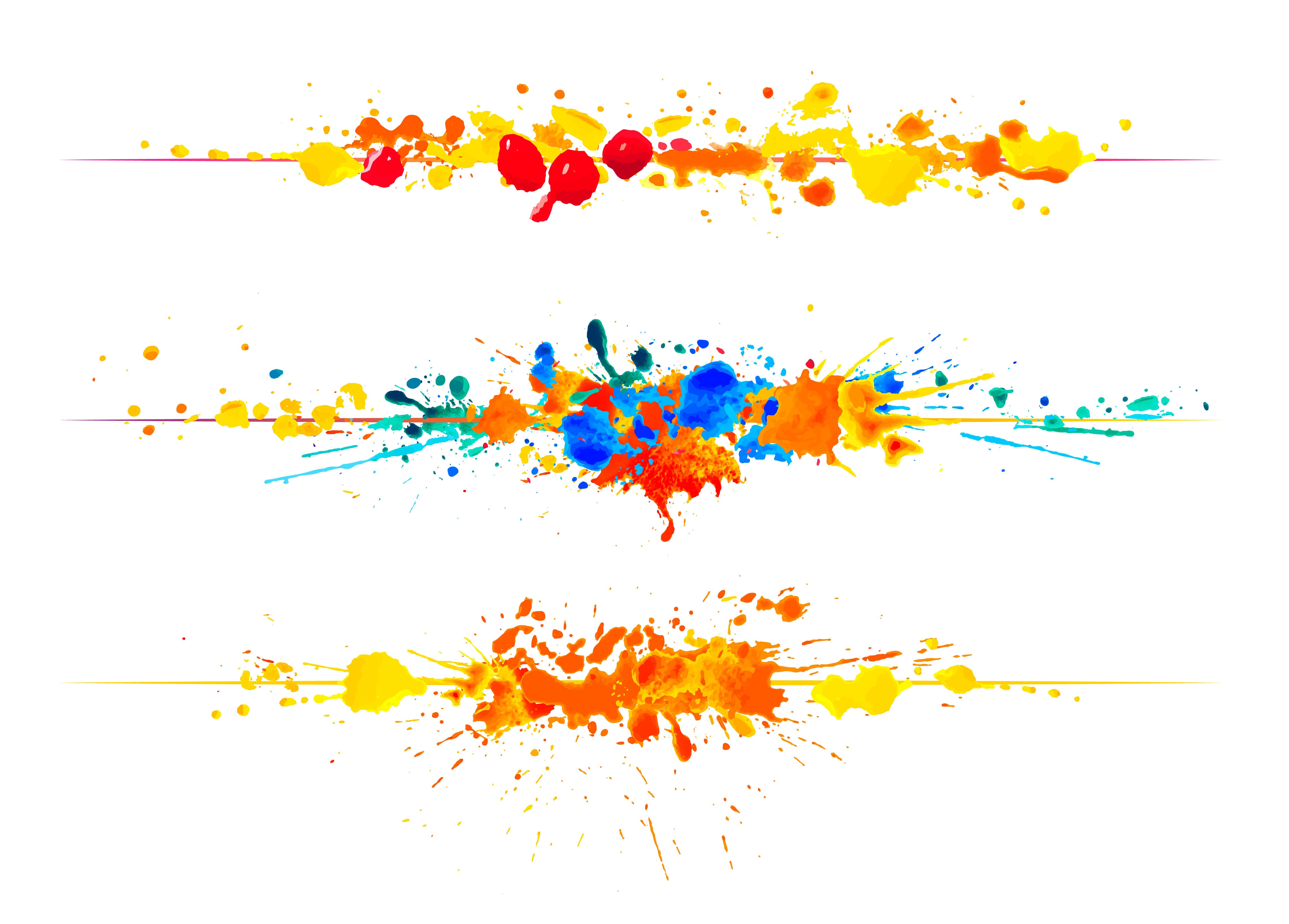 University of Central Florida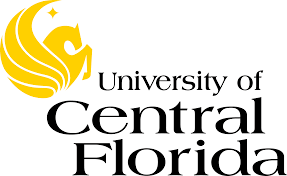 Online BA in English-Creative Writing
The College of Arts and Humanities is an online Bachelor of Arts in English – Creative Writing suitable for aspiring writers in prose, poetry, and storytelling. You will develop your imagination and skills in rhetoric communication and developing poignant arguments.
You will be able to analyze and think critically in writing your content, whether fiction or non-fiction. This 120-credit hour program can be accomplished in within two to four years with a shorter learning duration for those eligible for credit transfers.
Start earning your Bachelor of Arts in English-Creative Writing at UCF today.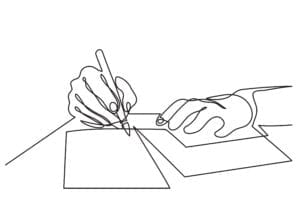 Indiana University East (IU)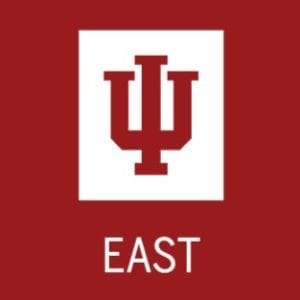 Online BA in English, Technical, and Professional Writing
Indiana University East's online Bachelor of Arts in English, Technical, and Professional Writing are suitable for individuals with prior learning credits or an associate's degree in writing.
If you're looking for a career shift into writing, this 60-credit hour will get you into an accelerated class where you will develop critical thinking in creating technical content for various media platforms such as:
TV,
digital platforms,
and publication.
Military education benefits are also available for active members of the armed forces and veterans.
Know more about getting your online professional Writing degree at Indiana University East.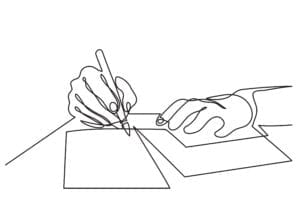 Excelsior College

Online BS in Liberal Arts
For military personnel and veterans, this Bachelor of Science in Liberal Arts with specialization in Professional and Technical Writing is dedicated to busy servicemen looking to earn a writing degree online.
With military training, you may be eligible for credit transfers of up to 117 credits. Integrating your experience into the program, you will develop skills in writing that will help you advance your proficiency in the field of business, allied health, or military.
Start your journey as a professional and technical writer career at Excelsior University.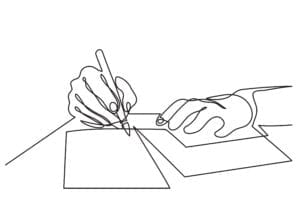 Missouri State University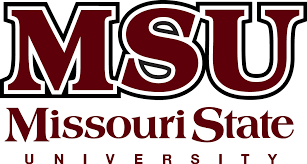 Online BS in Professional Writing or Online BA in Professional Writing
The fully online Bachelor of Science in Professional Writing and Bachelor of Arts in Professional Writing are programs at MSU that cater to those aspiring to work as writers, project managers, and editors. You will encounter topics on:
professional writing,
behavioral sciences,
ethics and contemporary issues,
and writing with technology.
Students with college credits in writing may ask the school administrator how to go about their credit transfers to get into an accelerated learning format. An accelerated learning program helps cut down time and resources to earning a degree.
Be an expert-level writer. Earn your Professional Writing degree journey at MSU.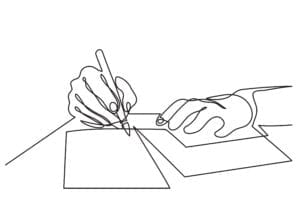 University of Iowa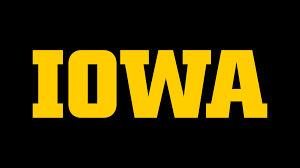 Online Bachelor of Applied Studies (BAS) – Creative Writing
The University of Iowa's Bachelor of Applied Studies with emphasis on Creative Writing will help you develop three core skills for effective writing:
building your English vocabulary,
novel writing,
and creative writing.
Created for individuals pursuing a full degree, this 18-semester-hour program will help you develop skills in the areas of poetry, fiction writing, playwriting, and professional and creative business communication.
Tuition costs may vary for out-of-state students and distant learners.
Stand out of the writers' crowd by enrolling in the online Writing program at the University of Iowa.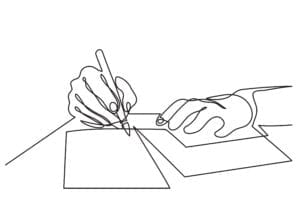 Arizona State University-Skysong

Online BS in Technical Communication
With 40 total classes integrated into 7.5 weeks per session classes, this fully online Bachelor of Science in Technical Communication helps the busy worker earn the desired degree in writing. This 120-credit hour program offers training in the fundamentals of writing and writing for traditional and modern platforms. You will encounter topics on:
proposal writing,
developing technologies,
efficient communication techniques,
leaving an impact on your readers,
and professional publication.
Scholarship opportunities may be available for residents taking this class.
Be a skilled technical writer. Enroll today in ASU-Skysong's online Writing degree program.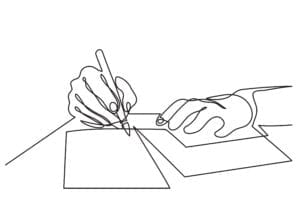 University of Arkansas-Little Rock

Online BA in Professional & Technical Writing
The University of Arkansas-Little Rock offers a Bachelor of Arts in Professional and Technical Writing a 120-credit hour program that can be earned entirely online. Students enrolled in this degree have two concentrations to choose from; technical writing and non-fiction. Some of the courses found in the non-fiction specialization are:
Advanced persuasive writing,
non-fiction writing,
digital technology,
and grant writing.
As for the technical writing specialization, you will usually encounter topics about writing for business and government, persuasive writing, digital technology, reasoning, and legal writing, publishing your work, writing content using digital platforms, and grant writing.
Earn your writing degree at the University of Arkansas-Little Rock.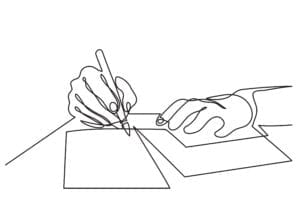 Nicholls State University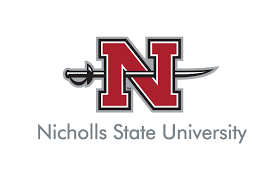 Online BA in English
Students aspiring to become professional writers can look into the Bachelor of Arts English program at Nicholls. Depending on your chosen expertise in writing, there are three concentrations to choose from:
Writing and Rhetoric,
Literary Studies,
and Creative Writing.
If your focus is on non-fiction, editing, poetry, TV and film, and publishing, then taking a concentration in Creative Writing should be a suitable choice. Writing and Rhetoric concentration leans more on technical and business writing. Literary studies would be fit for individuals who are looking to develop multi-variant writing skills.
Choose this exceptional writing course at Nicholls State University online.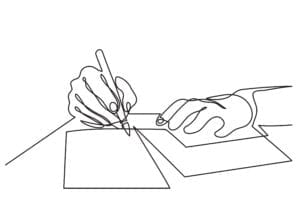 Regent University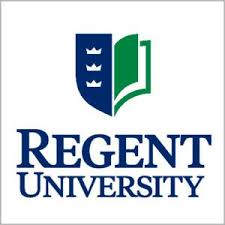 Online BA in Communication Studies-Professional and Technical Writing
The online Bachelor of Arts in Communication Studies-Professional and Technical Writing at Regent University will help you refine your writing in communicating technical content to non-technical readers.
This program is a 120-credit given in 8-week sessions to develop your skills in writing creative fiction to feature writing. Expect tuition costs $595 per credit hour. Credit transfers may be accepted but are subject to evaluation.
Become the best writer in your industry. Enroll at Regent University.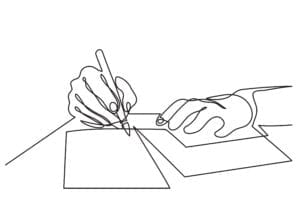 University of Colorado-Denver

Online BA in English Writing, Rhetoric & Technology
For full-time students looking to earn a writing degree, the Bachelor of Arts in English Writing, Rhetoric, and Technology is the right choice. Topics include:
professional writing,
digital publication,
academic and creative writing,
and multimedia composition to help you wade through digital platforms.
You can also take advantage of financial assistance and scholarships from this institution.
Develop outstanding writing skills at the University of Colorado-Denver online.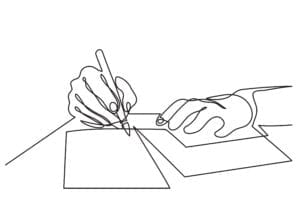 Southern New Hampshire University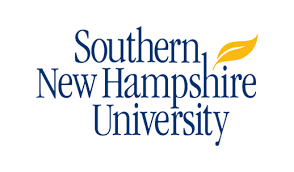 Online BA in Creative Writing & English
If you're fascinated with storytelling, then you can take the Bachelor of Arts in Creative Writing and English online. You can choose from the following specializations:
Screenwriting,
Poetry,
Non-fiction,
and Fiction.
If you earned an associate's degree in writing or have previous college credits, you can transfer up to 90 credits to your program. A fast-track program may be accessible to eligible individuals who already took some of the courses. Military personnel and veterans can also enjoy discounted fees or educational benefits.
Be the best writing professional you can be. Enroll in Southern New Hampshire University's Creative Writing program.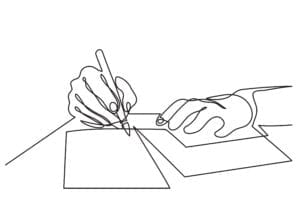 West Virginia University

Online BA-Professional Writing
Adult learners wanting to hone their writing skills can take the online Bachelor of Arts with an emphasis on Professional Writing. This serves as an excellent option for students who have been out of high school for more than four years and want to go back to college and earn a degree.
Your real-world experience, training, and workshop may be accepted as credits and added to this program.
Join the West Virginia University Online Writing program.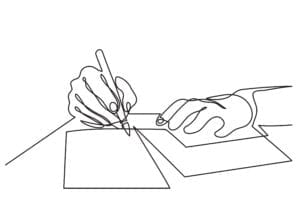 Minnesota State University-Mankato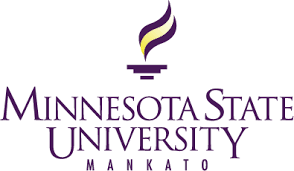 Online BS in Technical Communication
This Bachelor of Science in Technical Communication is recommended for students from nearby states looking to pursue a career in creating content for:
technical reports,
business,
policies,
and procedures.
With 37 credits, your previous college credits or associate's degree credits may be used in earning a full degree. You may also discuss with your faculty supervisor how to go about an internship opportunity.
Learn to effectively communicate content to your readers by earning a Technical Communication degree at MNSU-Mankato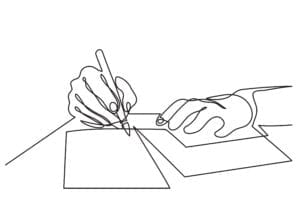 Central Washington University

Online BA-English: Professional & Creative Writing
If you have a prior learning experience in the field of writing, taking the online Bachelor of Arts – English: Professional and Creative Writing may help you further enhance this skill. It's a 74-degree curriculum for a student who'd want to obtain proficiency in:
writing about business,
publishing,
fiction,
poetry,
screenwriting,
creative non-fiction,
and scientific genres.
Topics include English grammar, advanced poetry writing, fiction writing, creative non-fiction writing, and grant writing. Previous learning credits may be recommended as part of your application requirement. Full-time students can complete this curriculum within two years.
Become a professional writer. Enroll at Central Washington University.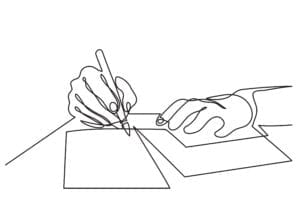 National University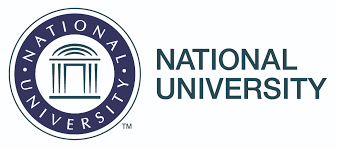 Online Bachelor's in English-Creative Writing
The Bachelor's in English with a focus on Creative Writing is an online degree you can earn on a part-time basis. Delivered in 4-week sessions with one subject at a time, this curriculum teaches you to analyze literature and expand your critical thinking in studying prominent writers, movements, and events of British and American literature.
Military personnel shifting to a writing career may also take advantage of the educational benefits of this program.
Get the best education for your future writing profession. Attend the online Writing degree program at National University.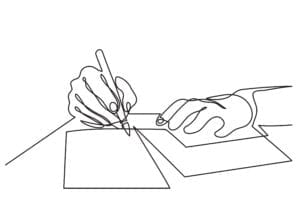 Old Dominion University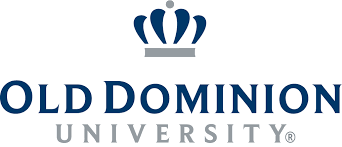 Online BS in Interdisciplinary Studies-Professional Writing
If you're in a managerial position and want to polish your communication skills through written content, you can earn a Bachelor of Science in Interdisciplinary Studies – Professional Writing part-time.
This curriculum covers essential topics on interdisciplinary theory and concepts, technical writing, and digital writing. This 120-credit hour coursework may also be open for military training or experience credit transfers. Financial aid programs and grants are offered to qualified students.
Excel in your profession as a writer and enroll at Old Dominion University.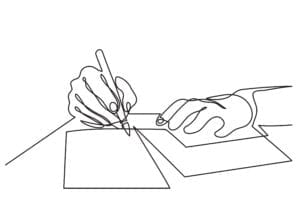 The University of Memphis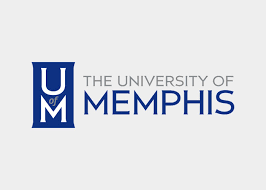 Online BA – Professional Writing
Individuals looking to polish their writing schools may want to look into this institution's Bachelor of Arts with a concentration in Professional Writing. This 120-credit, fully online program touches topics on:
technical and professional writing,
editing,
web designing,
advertisement composition,
and persuasive writing.
Graduates of this degree may land prolific careers in advertising, freelance writing, or advertising.
Enroll in a Professional Writing degree at the University of Memphis.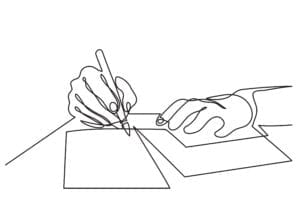 California Baptist University

Online BA in English
Students taking the Bachelor of Arts in English online will help you refine your analytical skills in composition and evaluation of literature. Built on a strong Christian foundation, expect lectures to be imbued with a Christian approach to studying literature and practice in real-world settings.
This is an ideal curriculum to take if you've taken previous learning courses or an associate's degree in writing and looking to fulfill a professional degree. Students can graduate from this program within 16 months with a full-time study.
Enroll at California Baptist University's online English degree program.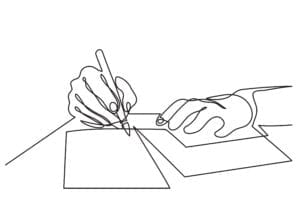 University of Massachusetts

Online BA – Writing
The Bachelor of Arts with Writing Concentration offers flexibility where working adults can create their program and use credits from their previous college education, training, and experience. You can ask the faculty supervisor to have your transcripts and training assessed for a fast-track curriculum. Expect fees are $482 per credit.
https://www.youtube.com/watch?v=C-3lbYcIHc8
Take the right direction towards becoming a professional writer. Earn a Writing degree program at the University of Massachusetts online.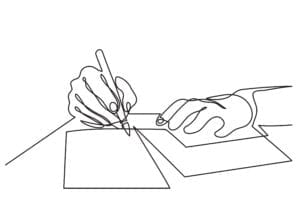 Antioch University

Online BA in Liberal Studies, Literature, and Creative Writing
If you're looking for an element of writing in a liberal arts degree, then the online Bachelor of Arts in Liberal Studies, Literature, and Creative Writing might be suitable for your needs. Aside from learning and analyzing literature, this program teaches you to communicate ideas effectively to your target audience.
This 120-credit hour curriculum is composed of topics:
multi-genre writing,
poetry writing,
playwriting and performance,
creative non-fiction,
social media and social change,
and this institution's Antioch Writer's Workshop Seminar.
Students with previous educational credits and training may be eligible for credit transfers and get into a fast-track program.
Get the most out of your degree with Antioch University's Creative online Writing program.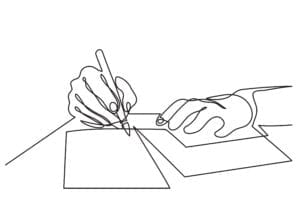 Clarion University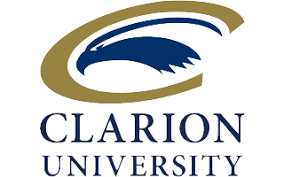 Online BS in Liberal Studies-Writing
The fully online Bachelor of Science in Liberal Studies: Writing Concentration program hones your critical thinking in understanding literature and expressing insights through the written word. This is a multi-faceted program for students who'd like to learn more about the fundamentals of:
the English language,
literature reading,
and analytical writing.
From here, you will develop the right mindset to create unique content. This program would also make a good jumping board for those planning to pursue a more dedicated program in Writing offered on-campus.
Learn more about the online Writing degree at Clarion University.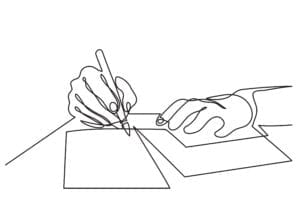 Eastern Oregon University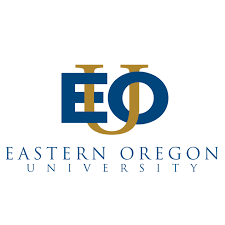 Online BA in English/Writing
For working adults, the Bachelor of Arts in English/Writing is a fully online program that lets you earn your degree at your own pace. Distance learners would be able to learn the fundamentals of:
English,
structuring sentences,
and communicating content effectively to your audience.
You will cover topics such as English literature and various multi-faceted writing. The online degree cost is around $278 per credit. Financial aid, scholarships, and credit transfers may be applicable depending on your location and eligibility.
Design your future writing career at Eastern Oregon University's writing program.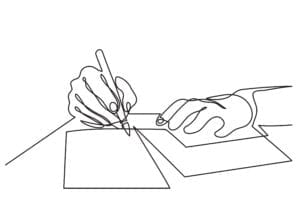 University of Houston-Victoria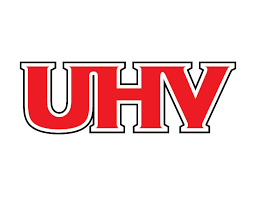 Online BA in Humanities-Creative Writing
The online Bachelor of Arts in Humanities-Creative Writing is suited for students with prior education and who would like to take a teaching career or prepare for graduate school. The main components of this program are:
grammar and rhetoric,
fiction writing,
screenwriting,
creative non-fiction writing
along with essential workshops.
It touches on cultural sensitivity and communicating insights through written content. Throughout the curriculum, you get to learn from award-winning authors such as Saba Razvi and Dagoberto Gilb.
Earn your online Creative Writing degree at the University of Houston-Victoria.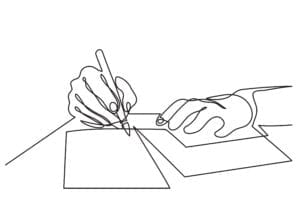 American Public University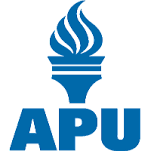 Online BA in English-Writing
Most suitable for active members of the armed forces planning to jump into a writing career, the Bachelor of Arts in English with a concentration in Writing might be an ideal choice. You can convert your previous learning experience or training as a credit transfer of up to 90 credits. This will be a perfect program if you're looking to polish your:
communication skills,
documenting,
reporting,
and writing legal and research-based content.
Veterans may also avail themselves of significant educational benefits to help them pursue a different career or enhance their writing skills.
Excel in your craft. Enroll in American Public University's online English degree.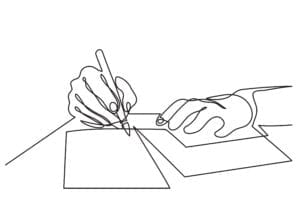 University of Maine-Presque Isle

Online BA in English-Writing
The Bachelor of Arts in English with a concentration in Writing provides in-depth teaching on understanding and applying the English language effectively and compellingly. It's a curriculum intended for students with little to no experience in professional writing. You will be exposed to:
topics on film,
composition,
American and World literature,
creative writing,
and journalism.
Credit transfers, scholarships, and financial assistance are available for eligible students.
Be a professional writer and enroll in the University of Maine-Presque Isle online writing program.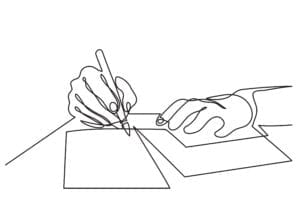 Grand Canyon University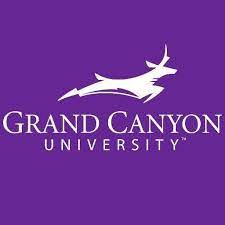 Online BA in English Professional Writing
Focusing on ethics and cultural sensitivity, the Bachelor of Arts in English Professional Writing teaches students how to effectively get the message across from the writer to the reader. Students will be prepared to communicate ideas in the:
science writing,
creative writing,
advertising and PR,
multi-media journalism,
technical writing,
and argumentation & advocacy through a Christian worldview.
The courses will be given in 8-week sessions and can be completed within two to four years of full-time study.
Get started with your online professional Writing degree at Grand Canyon University.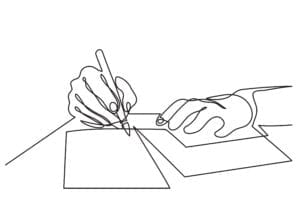 Full Sail University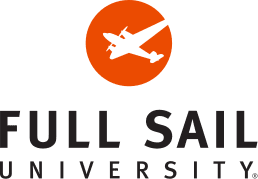 Online Bachelor of Fine Arts in Creative Writing for Entertainment
Catered explicitly for individuals pursuing a career in the entertainment industry, the Bachelor of Fine Arts in Creative Writing for Entertainment blends visual elements into your storytelling.
This program will hone your craft in creating rich characters and compelling stories. Focusing on creative writing, you will focus on:
literary techniques and story development,
scriptwriting techniques,
and publishing & distribution.
Complete this degree in as short as 29 months entirely online.
Learn more about Full Sail University's online Creative Writing for Entertainment program.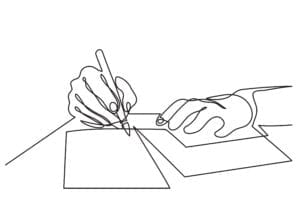 Champlain College

Online BS in Professional Writing
The Bachelor of Science in Professional Writing is dedicated to helping students develop a solid foundation of writing across multiple genres. You can choose one from three specializations:
Editing and Publishing,
Journalism,
and Creative Writing/Literature.
Students can choose from electives such as magazine and publishing, reading and writing in the genre, playwriting, and transmedia storytelling. This program has a unique feature where you can customize your major and add a specialization in Screenwriting.
Discover your best potential with Champlain College's Professional Writing degree.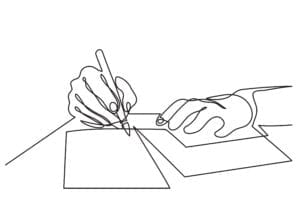 Liberty University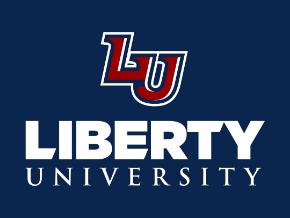 Online BS in English and Writing
At Liberty University, students can enroll in the online Bachelor of Science in English and Writing program that is geared towards busy adults looking to earn a professional career in writing. This 120-credit hour online degree features courses on:
modern grammar,
composition and literature,
creative writing,
and American realism & naturalism.
Credit transfers of up to 75% are acceptable for eligible participants. Taught in 8-week sessions, this online writing degree can be accomplished within three to four years of full-time study.
Get more details and enroll in Liberty University's online English & Writing program.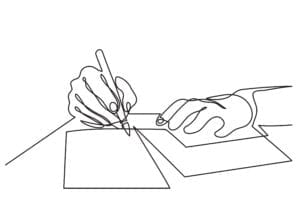 Webster University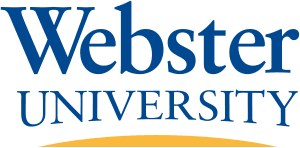 Online BA in Media Communications-Journalism
The Bachelor of Arts in Media Communications with a concentration in Journalism teaches students how to use language to communicate ideas or inspire readers. You will familiarize the critical aspects of communications and cover topics such as:
media theory,
production,
and writing.
This 128-credit hour program can be accomplished within three to four years of full-time study. Internships are available for interested participants within and in nearby states.
Don't miss the opportunity to earn your online Writing degree at Webster University.
---
Frequently Asked Questions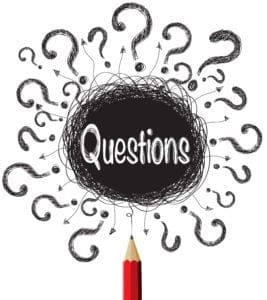 What do I need to consider before taking a Bachelor's Degree in Writing?



Unlike the Industrial Revolution, modern employers are looking for highly competent and multi-skilled employees. And just like traditional schools, using an online platform has its struggles.
Check your schedule.
It's wise to take a good look into your schedule first and see if taking a part-time class is achievable. What you'd want here is to maximize time and effort without sacrificing your current work. The success of this program will depend on your dedication to it. If you have family and kids, it might be best to plan your schedule with your spouse. If your current schedule is a bit hectic, re-consider taking an associate's degree first and move forward to earning a full degree later.
De-clutter your environment.
Distraction can be a root cause for putting off work sometime later. The battle does not always belong to the swiftest but to the one who endures to the end. Create a space where you can study. The room must be well-lit and must be avoided. Avoid looking through social media during study time and only answer calls when it's vital. Keeping a routine will also help develop your discipline to focus time and energy on studying.
Assess your financial capacity.
Is there enough allocation to meet your family or personal needs? Your finances must be in order before enrolling in the program.
Out-of-state students often pay a higher fee compared to in-state tuition fees. However, selected institutions offer flat rates for their online degrees regardless of which state they reside in. Credit costs often range between $280 to $750—that's $33,000 to $90,000 overall tuition cost. 
Other expenses such as technology fees, clinical courses, assessment fees, exam proctoring, and travel and accommodation fees (applicable for students with internship programs within the state) may also be expected.
If a student loan isn't an option for you, look into government-funded financial assistance. Active servicemen and veterans looking to transition to a writing career may ask for military education benefits from their preferred school. If your company offers a Work-Study program, you may want to take advantage of this to cut down on education costs.
Evaluate your learning environment.
An online program is ideal for self-starters. Unlike traditional schools, online classes require you to set schedules and learn at your own pace. Courses are usually given in 4 to 8-week intervals so you'll need the discipline to learn and submit assignments on time. But like traditional classrooms, you will still have interactions with your teachers and peers. However, you'll be interacting online and won't always be receiving an immediate response to your queries.
Know the possible travel costs.
Some online programs for writing are not given entirely online. Some degrees may require you to take an internship program on-campus so expect to set aside a few dollars for this. Before locking in for enrollment, ask your administrator if your chosen degree will require you to take an internship in their state institution.
Remember that you will have no physical interaction with your fellow online learners.
Unlike traditional schools offering after-school activities, online campuses don't have these unless you're taking this in a cohort platform. It's highly suggested that individuals who are pursuing a degree in writing are truly serious about succeeding. Earning a degree from an online campus may not appeal much to participants who are fresh out of school.
What is the coursework of an online Bachelor in the Writing program?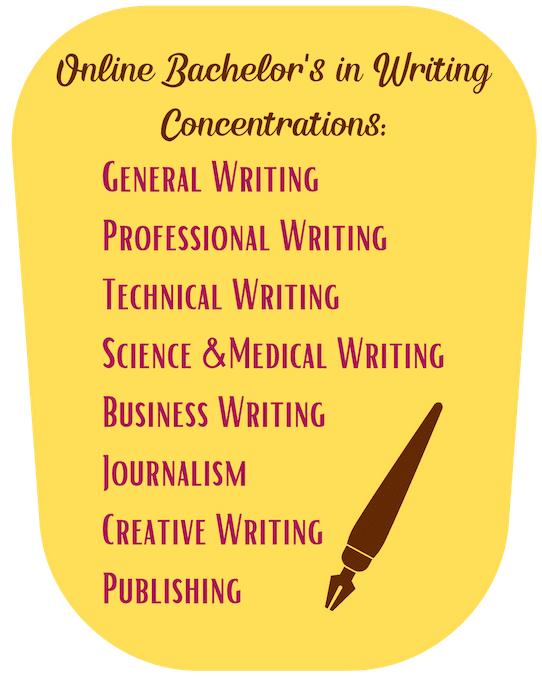 Online courses for an undergraduate degree specializing in writing usually take two to four years to complete. For students with prior learning credits, this learning period may be cut shorter. A bachelor's degree in writing will usually earn you 120 credits after graduation.
Your preferred school should be among the list of accredited online schools in the U.S. Department of Education. You'd want to avoid 'fly by night' schools offering low-cost online degrees hence the necessity to investigate for credentials.
Furthermore, accredited institutions allow for easier transfer of credits. Distant learners outside the U.S. looking to transfer credits may pursue further assessment from the enrollment department during application. Military, training, and work experience credits may be acceptable in selected schools.
Most undergraduate degrees in writing are often concentrated in the technical and creative writing areas. Technical writing curricula may involve the organization of documents for professional content spreads. Proper grammar usage, editing methods, digital marketing, and the use of digital technology to write and publish content may be expected.
Workshops such as composing original content and integration of literature and non-fiction coursework may also be common. One to three credits off your curriculum include the capstone experience, such as creating a comprehensive written portfolio.
Here are some of the majors you'll likely encounter for a Bachelor's degree in writing:
Writing (General) – As written, having a general concentration allows you to learn writing in various forms, styles, and genres. These ' jacks of all trades skills will make you a flexible writer equipped for multiple writing jobs.
Professional Writing – Almost similar to general writing, professional writing divulges more into creative writing. It's a career-focused type of specialization most suitable for aspiring freelancers.
Technical Writing – This type of specialization requires writers to communicate technical elements into 'user-friendly' written content. Typical for businesses involving technical resources such as machines, software, and programming, technical writers are essential to bridge the business to its consumers (or end users). You will likely learn various writing styles, including white papers, assembly instructions, instruction manuals, brochures, and tech support.
Science and Medical Writing – Individuals who are highly interested in STEM-related fields such as math and science may want to consider taking a Science and Medical Writing specialization. In dealing with highly complex content such as medical and technical terms, you as the writer will learn how to do science journalism, medical writing, and science communications.
Business Writing – This is an ideal specialization for individuals with a business or finance background. Some schools also offer business writing as part of an Interdisciplinary Studies program. For business writers, your target audience would be corporate shareholders, executives, and investors looking to learn more about local and global businesses.
Journalism – This is one of the most highlighted specializations in writing. Having a Journalism degree would make a great selling pitch for employer prospects, especially in documenting and reporting. Journalists are well-versed in writing in magazines and newspapers.
Creative Writing – This specialization will help you develop two critical skills: criticism and training. For the aspiring author looking to publish their book in the future or a freelancer who wants to write about stories, a creative writing course will train you to think and write original stories to pull readers into the imaginative realm.
Publishing – Though not purely writing per se, a specialization in publishing will help writers look into the technical aspect of the written content. You will be trained to look into the content flow, proper grammar, and most importantly, editing.
What are the possible careers available after earning my Bachelor's Degree in Writing?
Employers are willing to pay for writers who have high competence in writing specific or multi-faceted content. However, certain specializations have better earning opportunities than others. Here are some options you can look into after earning your Bachelor's degree in writing: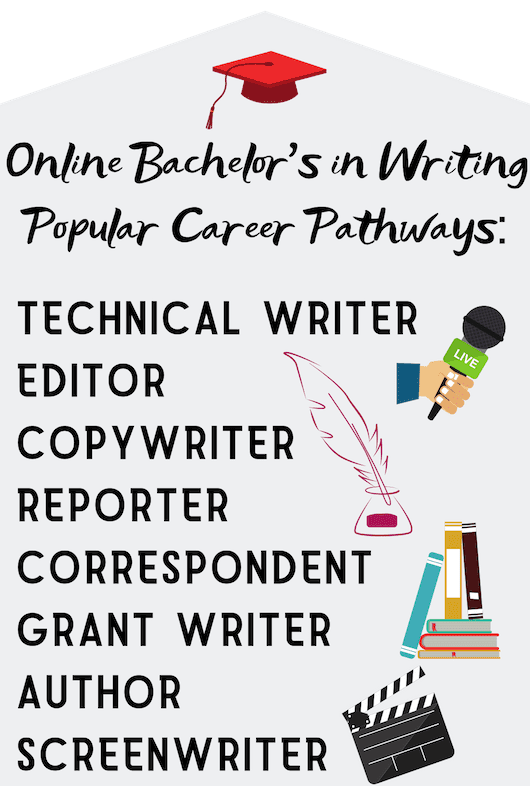 Technical Writer – Technical writers earn roughly $78,060 per year. You will be working on a variety of specialized topics covering engineering, information technology, manufacturing, systems, and consumer products. You will be doing 'how-to' guides, instruction manuals, brochures, and technical reporting. It's common to work with engineers, software developers, product managers, and other technical personnel to get the details for your content. Your content will be channeled to the end-users or consumers through media, manuals, reports, or videos. The trick to this trade is to consistently create content that is easy for the non-technical reader to understand.
Editor – Before any content is published for public consumption, it has to be assessed by the editor first. An editor is responsible for organizing, revising, reviewing, and critiquing content sent by writers. Tasks will involve proofreading, text formatting, evaluating citations, and adding media appropriate for the content. An editor's goal is to keep any document readable and suitable for the reader. It's not uncommon for editors to collaborate with fellow publishers and writers throughout a project.
Copywriter – Copywriters create copy for advertising or raising awareness for a particular agenda. Your industry coverage is broad and can go from advertising to technical. As a copywriter, you need to be skilled in flexible writing. Copywriters are often employed in public relations and create copy for consumers to purchase services and goods. White paper, fliers, email marketing, social media marketing, and blogging, among others, will be familiar sections throughout your career.
Reporter or correspondent – Journalists would likely fit into this niche. You will probably work with a team and must be updated with the current news. With some confidence and knowledge to back up, reporters and correspondents appear on television, in newspapers, and on websites. Reporters and correspondents often cover politics, finance, business, and sports events such as the Super Bowl.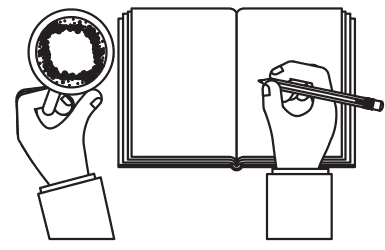 Grant Writer – This is a specialized writing skill catering to not-for-profit organizations and research proposals. It's a highly technical writing category requiring knowledge of funding processes and organization. Grant writers are responsible for matching organizations with funding entities or corporations aligned with the same mission, goals, and activities. A grant proposal is composed of a cover letter, supporting documentation, a description of what the project is all about, narratives, and financial documents that effectively communicate to the other party the purpose and goal of the grant.
Author – If you're a creative writer, becoming an author may be your goal after receiving your writing degree. Authors cover various industries such as magazines, websites, media, screenplay, theater, and books. Authors do research and interview key people necessary for their content. An editor will evaluate your content and send it back for revision if it requires further improvements.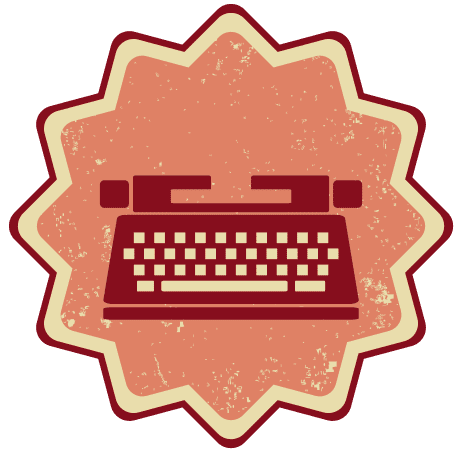 Screenwriter – If you've been fascinated with screenplay, then working as a screenwriter will land you a job in the entertainment industry. Whether you're writing for theater or comedy series, you will be working with directors, producers, and yes, celebrities. Screenwriters are freelancers working on existing or new content. As a screenwriter, you have a unique ability to create a narrative connecting to the 'bigger picture' of the story.
Is earning a bachelor's degree in Writing a versatile degree for today?
Yes, a bachelor's degree in Writing can be a very versatile degree. It can open up various career paths in fields such as journalism, advertising, public relations, copywriting, editing, publishing, and technical writing. You can also pursue a graduate degree in Writing or a related field, such as Creative Writing, to further your career options.
Is there a job demand for graduates with a Bachelor of Writing degree?
Yes, there is a job demand for graduates with a Bachelor of Writing degree. There is a growing demand for writers and editors in the digital media and marketing fields, as well as in traditional publishing, corporate communications, and public relations.
Additionally, many employers seek out writers with experience in a specific field, such as healthcare, finance, or legal services.