An online Bachelor's degree in Journalism is a fulfilling, exciting, and dynamic career field. The degree prepares students for an array of job positions in public relations, news, creative writing, media, and reporting. Skills and experiential knowledge learned from the degree complement today's competitive job market.
Job opportunities are not limited to news media and reporting. The Bureau of Labor Statistics foresees an 8% and 6% increase in the job outlook for writers and authors, and media and communication workers, respectively.
It takes courage to ask the most perplexing questions that affect our day-to-day affairs. Even more so, to write about it. Journalists take charge of narrating facts and make sure that everyone stays informed. But with the advent of technology, journalism has changed its course.
Featured Programs
People can quickly access the news through the internet. The Internet is a constant part of our daily lives. It has become ubiquitous, taking the preference away from the conventional print newspapers.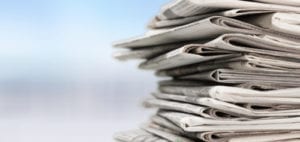 Undeniably, the Internet aids in information distribution. However, it has led to widespread misinformation. Everything is accessible through the Internet, making us prone to fake news.
This has become the modern-day epidemic that tends to affect the impressionable, vulnerable youth. With efforts to correct this, responsible journalism has become a center of various advocacies championed by reputable news outlets.
**********
METHODOLOGY
Our 10 Best Online Schools for Bachelor's in Journalism indexes the colleges and universities all over the United States that offer the best education and training for future leaders in the field. As we encourage passionate distance learners to earn an undergraduate degree, we emphasize the top features of each online institution that make them viable choices.
This profiled list, in random order, highlights the program objectives that are aimed at producing the best and most competent graduates. It enumerates the courses and subjects to shape individuals into becoming future journalistic professionals. It was also compiled based on the following attributes:
Offers students a concentration or specialization for a more focused area of study within Journalism,
If applicable, offers degree acceleration options,
Stringent admission qualifications; designed for those with a sincere and serious interest in Journalism,
Proper Accreditation for a quality education in the field of Journalism,
Available in a 100% Online format; study when it is convenient for you,
Instructs in the most up-to-date and innovative technology available to Journalist, as well as, legal and ethical practices,
Financial Aid options, including Military tuition discounts,
Prepares students for Journalism career options in multiple fields,
Offers proficiency in the field of Journalism, such as needed in editing, digital production, screenwriting, television production, public speaking, advertising and promotions, and much more,
Prestige and notability as an online school according to reputable journalistic and academic resources, in addition to, positive student reviews.
For a deeper understanding, please see our Methodology page!
**********
Best Online Schools for Bachelor's in Journalism
University of Massachusetts-Amherst

Sports Journalism Concentration Online
The University of Massachusetts-Amherst holds the flagship campus of the UMass system. It boldly embodies its slogan, "University Without Walls" as it provides the entire state of Massachusetts, and beyond, with high-quality online education.
Among the online programs, is the online Bachelor of Arts with a concentration in Journalism. The program is based on the premise that journalists are an essential part of a democratic society.
Students of the major learn from distinguished faculty members and winners of Pulitzer Prize and the Freedom Forum Journalism Teacher of the Year Award. The curriculum emphasizes both the academic and practical arcs of journalism. Choose to concentrate on Sports Journalism and join ESPN.
Courses include:
history,
news literacy,
law,
ethics,
philosophy,
media criticism,
reporting and multimedia journalism,
social media and public relations.
Become a part of the highly sought-after alumni association, and work among professionals in The New York Times, National Public Radio, The Associated Press, and The Boston Globe.
---
National University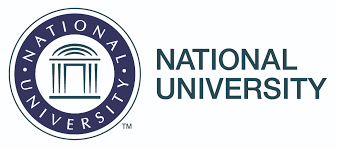 B.A.-Digital Media Design-Minor in Journalism Online
Recognizing the technological impact on news and media, the National University (NU) restructures its journalism program. NU centers its online degree program in three areas – journalism, film, and entertainment arts. The university's online Bachelor of Arts in Digital Media Design allows students to take up a Minor in Journalism, ensuring that they get specialized knowledge both in journalism and today's most recent innovations in the field.
The program follows a 120-credit curriculum which exposes students to extensive coursework. This includes major courses in:
news writing and editing,
global journalism,
new journalism technology,
and mobile reporting.
They also learn foundational background in the traditional foundations, including law, ethics, philosophy, and history. Students can choose either a capstone project or an internship to graduate. Both equip graduates with the experiential knowledge required to thrive in the field of journalism and the new age of media.
---
DePaul University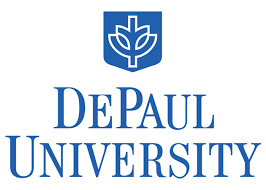 Bachelor of Arts Online in Communication and Media
DePaul University is among Chicago's premier universities. The fully online Bachelor of Arts in Communication and Media, a degree completion program, highlights courses in Journalism. It is offered through the College of Communication, a growing field in today's professional industries.
The university follows a 192-credit hours curriculum, encouraging a holistic learning experience. Students are exposed to various journalism courses which include:
an introduction to journalism,
journalism,
law and ethics,
documentary studies,
editing,
media and cultural studies,
public speaking,
screenwriting,
television production,
and storytelling and style in cinema.
The program has a strict admission process and requires applicants to pass at least two English composition classes, and college algebra to guarantee enrollment. Prior to degree completion, students are required to complete a capstone course or internship credit.
---
Drexel University

Bachelor of Science Online B.S. in Communication
Known for its unparalleled online degree programs, Drexel University continues its commitment to providing online education that reaches far beyond the confines of the city. The university's fully online Bachelor of Science in Communication is an excellent starting point for earning a career in journalism. The online BS in Communication offers concentrations in:
Journalism,
Mass Media and Society,
New Technologies in Communication,
Public Relations,
and Publication Design.
It boasts a curriculum that is designed to prepare students for senior-level positions in various fields. Generally, students are exposed to general education courses with an emphasis on modern communication theory and methodologies.
Further, they shift to focus on more specialized courses in the concentration of their choice. Journalism concentration is centered on Introduction to Journalism, Analysis, Human Communication, and Linguistics.
---
Olivet Nazarene University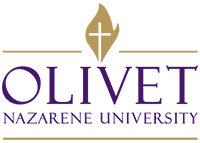 Online School of Media and Communications-B.A
The School of Media and Communication is an academic arm of Olivet Nazarene University offering an online Bachelor of Arts in Journalism. Olivet takes a unique stand in teaching journalism, emphasizing Christian teachings in professional journalism.
Combining core courses in Bible, general education, and foundational and advanced courses in journalism, students gain a holistic standpoint once they graduate from the university. The online undergraduate degree is a four-year course consisting of a total of 180 credit units. Courses include:
the history of mass communication,
news writing,
reporting, fundamentals of multimedia journalism,
and media law.
During the span of four years, students choose among three concentrations – Reporting or Writing, Multimedia, and Strategic Communication. Each concentration consists of 12 units.
---
Regent University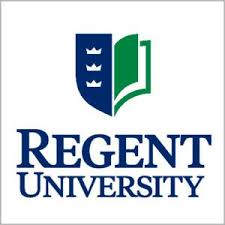 BA in Communication Studies-Journalism Online Programs
Regent University is best known for its affordable online degree programs that span different areas of study. One of the most sought-after online undergraduate degrees is their 120-credit Bachelor of Arts in Communication Studies with a concentration in Journalism.
The entire program is an 8-week course session that will equip students with hands-on experience in the technical aspect of journalism. It will also build a strong academic foundation on the proven principles of traditional and modern journalism.
Students learn under the best and the brightest in the industry, allowing them to gain holistic instruction. Graduates from Regent University's BA in Communication Studies-Journalism Online Programs have an unrivaled passion for writing and communicating powerful stories that affect our everyday lives. With courses foundations of:
communication,
interpersonal communication,
research and academic writing,
narrative concept and development,
and communication in the 21st century.
Alongside the required 120+ units, students are required to finish a capstone project and internship. Gain on-the-job training and come prepared for the competitive world of journalism.
---
Immaculata University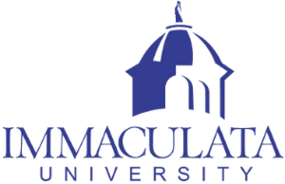 B.A. in Communication-Public Relations and Journalism
If you are a devout Catholic and looking into an online education centered on your beliefs, Immaculata University offers robust online undergraduate programs that complement modern-day industries. Under the university's Bachelor of Arts in Communication are three career tracks to choose from namely:
Organizational Communication,
Public Relations and Journalism,
and Digital Communication.
The online Bachelor of Arts in Communication–Public Relations and Journalism track expose students to courses that develop students writing skills. It is a specialized academic track for those who are looking into a career in reporting. Also, graduates become highly competent public relations officers who can expertly handle organizational issues and crises.
On average, distance learners finish the undergraduate program in four years. But some can earn this degree in just two years.
---
Louisiana State University

BA Online in Mass Communication-Journalism
Louisiana State University (LSU) is offering a fully online Bachelor of Arts in Mass Communication with a concentration in Journalism. The degree is available through the university's Department of Arts and Media.
It follows a 120-credit hours curriculum which consists of 16 core credits. Students majoring in Mass Communication may choose to specialize in Print Journalism, Electronic Media, or Public Relations.
Graduates of LSUS' BA Online in Mass Communication-Journalism gain a grounded understanding of both the basic and advanced theories and proven practices in the field of journalism. Students gain expertise in:
English composition,
reporting and media,
journalism law,
philosophy and ethics,
and academic research and writing.
Prior to graduation, students are required to complete a professional portfolio, highlighting their hands-on experience.
---
Southern Illinois University–Carbondale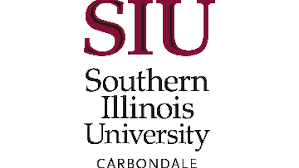 Bachelor of Science in Journalism Online Degree Program
You can earn an online Bachelor of Science in Journalism Online Degree Program degree from one of the country's top universities. The Southern Illinois University – Carbondale is offering a fully online BS in Journalism as part of the university's School of Journalism under the College of Mass Communication and Media Arts. There are four concentrations under the BS in Journalism online program:
Advertising,
News,
Photojournalism,
Sports-Media.
The online degree adapts a 120-credit-hour curriculum, offering an extensive foundation on the key areas of journalism. Core courses include writing across platforms, creativity across platforms, mass communication in society, principles of advertising, copywriting, writing for mass media, mass communication research, and journalism law.
Students can choose from various academic tracks, four- eight-, or sixteen-week programs. SIU partners with the Pulitzer Center on Crisis Reporting allowing the university to distribute $10 million dollars worth of scholarships. The scholarship program gives passionate students the to gain a degree in journalism and make a mark in the world.
---
California State University – Bakersfield

Online B.A. in Communications Online Degree
The California State University in Bakersfield (CSUB) offers degree completion in journalism designed to cater to adult students, especially working professionals. CSUB's online Bachelor of Arts in Communications following a Journalism path focuses in:
communication processes,
writing and practice,
issues and practices in journalism,
the art of film,
intercultural communication,
and broadcast writing, reporting, and production.
CSUB's degree completion program consists of 50- to 60-credit hours of core courses which take about two years to complete. Graduates of the program are equipped with the skills and experiential knowledge in the field of journalism, and become highly sought after journalists, marketing professionals, writers, social media managers, or public relations professionals.
***
Frequently Asked Questions
What are the career prospects of Bachelor in Journalism graduates?
Holders of an online bachelor's degree in journalism open up various career opportunities. Graduates can pursue job prospects as a reporter, writers, overseas correspondents, news analysts, or editors. There is a positive uptick in the field of journalism.
Bachelor's in Journalism may choose to pursue a job as a reporter or broadcast news analyst and host news segments both on television and radio. Some pursue a career as a writer, creating content for all types of media, whether conventional or digital format. While editors prepare content, ensuring that it is ready for printing.
How long will it take me to finish a Bachelor's in Journalism?
A journalism degree follows a standard curriculum, which requires the completion of 120 credit hours of extensive coursework. Full-time students, typically finish the online undergraduate degree in four years. On the other hand, students who have earned prior college credits from a duly accredited academic institution may graduate in two years.
If you are pursuing an online degree in journalism, it is best that you choose an online program that provides optimum flexibility. And it is best to choose a fully online program.
What is the job outlook for Bachelor in Journalism?
While there is a decline in career prospects for traditional or print journalism, careers in the modern journalism media see a constant incline. There are growing job opportunities and careers in digital journalism based on the U.S. Bureau of Labor Statistics.