Parents and would-be college students need to factor in a lot of things before finally deciding where to enroll. College admission rates are frequently one of the first factors most students consider when evaluating their prospects of success while looking at institutions.
Compared to a college with a very low acceptance rate, one with a very high acceptance rate might not be as selective as a highly motivated and successful student might expect.

Before doubting the quality of a college with a high acceptance rate, it's important to understand how acceptance rates apply to a school's image. When seeking a quality institution that offers your field of study, college acceptance rates are not necessarily the most important factor to consider, but some people can't help but over-dwell on it.
What is an Acceptance Rate?
Acceptance rate, put simply, is the percentage of applications that a certain institution accepts. It is the proportion of applicants to students that a school accepts into their entering class. The number of admitted students divided by the total number of applicants is the acceptance rate. Even though two colleges admit the same number of students, their acceptance rates may differ drastically.
An institution's acceptance rate measures how many applicants it accepts. A student's acceptance rate is calculated by dividing the total number of applicants by their acceptance rate. For example, College number one's acceptance rate would be 10% if they received 100,000 applications but only admitted 10,000 students. On the other hand, College Two might have admitted 10,000 students, too, but they will have an acceptance rate of 50% if their applications received are only 20,000.
Is the Acceptance Rate Important?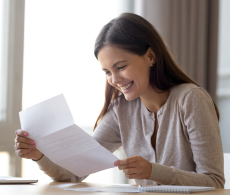 Many students would like to know whether acceptance rates are really that important. While it's not necessary to fully disregard statistics, it is crucial to consider their implications. It's excellent if knowing a school's selectivity would help you assess your prospects of admission realistically. Nevertheless, much like most variables that affect rankings, a college's admission percentage rarely accurately represents its actual caliber.
Even worse, admission rates can—and frequently do—be adjusted to raise a school's ranking. Some of the top universities have been exposed for willfully manipulating applicant numbers or SAT scores to reduce their acceptance percentages. That is not to argue that all schools purposefully report statistics incorrectly or that there is no value at all in statistics. Instead, it's more crucial to realize that a school is more than just its academic performance.
Quality of Education
So, is a college that comes with high acceptance rates for undergraduate and graduate students legit? Remember that there are other factors besides selectivity. Acceptance rates do not necessarily indicate the caliber of applicants—only their volume does. Furthermore, admission rates to colleges don't necessarily indicate the caliber of instruction each student will get at a certain university.
When evaluating an institution's academic standing statistically, you want to see its acceptance rates into account within a broader context. Along with other things, you ought to examine each school's enrolment, retention, and graduation rates. Other things to think about include the ratio of tenured teachers to students, the average GPA and ACT/SAT score of admitted students, and the faculty-to-student ratio. Each of these elements affects the kind of education you might anticipate receiving at a certain institution.
Factors that Impact Acceptance Rates
The degree to which a college is respected by society and the labor market determines how many people enroll in it. Because they may only accept a certain number of students each enrolling and get numerous applications, highly regarded universities, for example, typically have lower acceptance rates.
Understand that the acceptance rates are influenced by the following factors:
College or School Size
Although low acceptance rates are sometimes associated with status, this isn't always the case. Smaller universities may have lower acceptance rates because they cannot accommodate as many applicants as they would like.
Alumni Success Rates
Huge numbers of candidates are drawn to colleges with a large number of successful alumni employed by renowned corporations all over the US and internationally. Many students believe that attending college will improve their prospects of succeeding in the workforce.
Myth About Acceptance Rates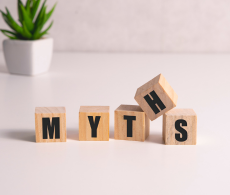 Over time, the misconception that a lower admission rate translates into a better quality education has gained ground. It is a result of the generally lower acceptance rates at some of the most prestigious universities.
The truth is that the only reason the more prominent universities have lower acceptance rates is that there are usually significantly more applications for their programs than there are open seats. It's crucial to remember that, despite their extreme selection and requirement for stellar grades and test results, admissions requirements don't necessarily translate into what a candidate will learn or experience at the institution.
Without question, some of the most prestigious schools in the nation are excellent institutions. However, picking a college solely based on its reputation and exclusivity may not be the best course of action. How well you fit into the college is more significant than selectivity, and vice versa. Your college fit will determine both your academic success and your entire college experience.
What Is Considered A Bad Acceptance Rate?
As mentioned, there are really no good or bad acceptance rates. Acceptance rates at less competitive colleges are frequently higher than 50%. And keep in mind that some students could be excellent fits for universities without high acceptance rates.
In addition, there is more variety in terms of race and economic status at many universities with high admission rates. More expensive schools tend to serve a wealthy student demographic and have lower acceptance rates to universities. Even though diversity at elite colleges has increased recently, there is still more work to be done in achieving socioeconomic and racial equality at these schools.
It doesn't follow that a school's admission rate indicates whether it is better or worse, even if many prominent universities are also among the most difficult to get into. Consider university admission rates primarily as a tool. Use acceptance rates to ensure that your college list is well-balanced. Ultimately, the majority of colleges will offer top-notch learning experiences. The goal of the admissions process is to identify your areas of strength. If you think a college might be a perfect fit for you, don't allow a higher admissions rate to deter you.
What Do Low Acceptance Rates Mean?
A college with an extremely low acceptance rate usually gets considerably more applications than it can accept, but that is about all the information it can provide. It is not indicative of the kinds of students that graduate from such a school, even though it may be of the kinds of students who wish to enroll.
In other words, an admission percentage by itself doesn't tell you anything important about how a school affects its students. Rather, it only provides information about the students it admits. After all, admission rates have less to do with the caliber of education you could acquire and more to do with your social standing.
Factors to Consider Aside From Acceptance Rates
While a student's own interests and accomplishments may influence college admission rates, this isn't always the most crucial factor for selecting a reputable university that provides your desired field of study. When selecting which colleges to apply to, keep in mind these factors aside from acceptance rates:
Student Diversity
Most of the graduate schools and universities would aim to attract students representing diverse nations all over the world. After all, diversity in the student population indicates an inclusivity of all races and cultures, which somehow makes the learning environment more flourished and productive. In addition, it provides students with the opportunity to fully immerse themselves in a variety of cultures, languages, and customs—experiences that will prove essential for them after they graduate and enter the workforce.
Program Offerings
Another factor that attracts a lot of students is the program offerings for undergraduate and graduate schools. Every student comes with their unique academic interests, and they would want to attend a school that offers a broad selection of courses and programs. No student would want to attend a school that doesn't offer their dream educational degree. Opting for an alternative program will only lead them to being demotivated or find another school that does offer the program they prefer.
***
Although they aren't everything, statistics like acceptance rates might help you gauge your odds of being admitted. You have enough to worry about when it comes to college applications, so don't lose sleep over acceptance rates. High or low acceptance rates don't indicate how great a school is.
Put your attention on achieving academic excellence, obtaining outstanding letters of reference, and identifying a university where you will flourish. Ultimately, there's no way to put a figure on your contentment and academic achievement in college.