When considering a career choice in BBA, what is the first question most people have? Naturally, it's about their salary. In today's society, where money is the name of the game, earning a bachelor's degree that will afford you the lifestyle you would like is always a plus.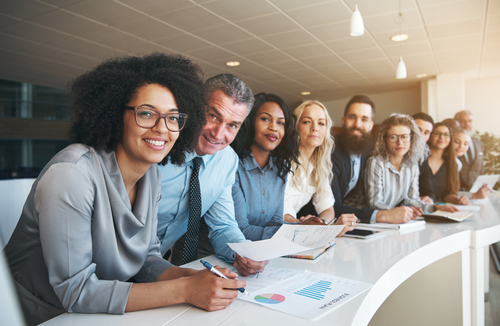 ---
Also, see: BEST ONLINE SCHOOLS FOR BACHELOR'S IN BUSINESS WITH A FOCUS ON RETAIL MANAGEMENT PROGRAMS
---
Careers in Business Administration cover many career options within almost any industry, small or large. All establishments need business personnel to handle their day-to-day responsibilities.
According to Glassdoor.com, the average salary of a BBA graduate is $96,179 annually.
As most positions in Business Administration can be obtained in the private or public sectors, many can also be found in governmental or non-profit organizations. In addition, if you would like to establish your own business in the future, an online Bachelor of Business Administration degree will be most helpful.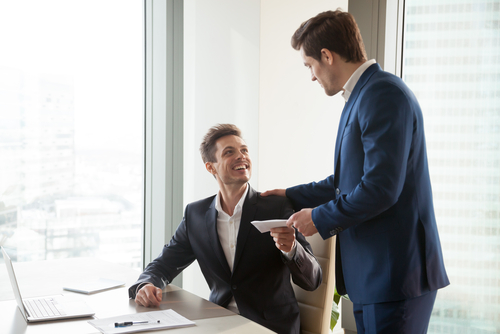 Here are a few BBA career options to consider:
Financial Agent
A Financial Agent is tasked with providing sound financial advice to their clients. Many individuals need assistance in managing their finances to help them plan for their future.
A Financial Agent must be familiar with the following:
banking services,
a variety of insurance choices,
as well as providing retirement advice.
The salary of a Financial Agent can range from $58,950 to $169,940 annually, depending on experience.
---
Operations Manager
An Operations Manager directs and coordinates the operation of a company which could include:
management of personnel,
purchasing,
or any other additional administrative services.
You will need excellent communication skills to provide information to your superiors and other employees, as well as maintain a good working relationship.
The salary of an Operations Manager can range from $98,100 to upwards of $221,270 annually, with an average of $122,860 per year.
---
Marketing Specialist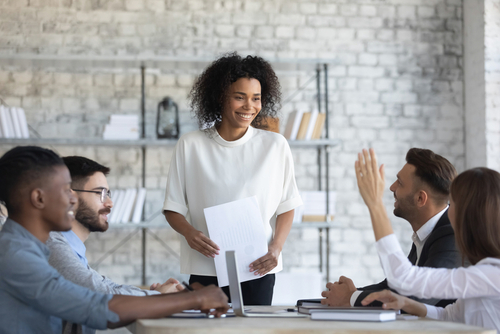 The Marketing Specialist creates interesting and exciting marketing campaigns for their clients.
You may work closely with others, such as graphic designers and webmasters.
A campaign is designed to sell a product or service to a target audience.
An individual in the marketing field must be a great motivator and communicator.
Often trade shows and grand openings are hosted by a Marketing Specialist.
The salary for this position can range from $60,380 to $239,200 annually, with an average of $127,830 per year.
---
Human Resource Manager
A common career choice with many students while earning an online Bachelor's degree in Business Administration is the Human Resource Manager.
A Human Resource Manager handles all employee benefits such as vacation, sick leave, and employee health and life insurance programs.
They oversee payroll clerks who process employee paychecks and abide by payroll tax laws and regulatory deadlines.
New hires and training may fall under the responsibility of the Human Resource Manager, as well.
Human Resource Managers typically make up to $130,000 per year.
---
Business Administrator
A Business Administrator is responsible for the management of the daily operations of an office or organization.
They oversee the production and efficiency of others and are essentially the company's backbone.
They are responsible for meeting the goals of the organization, as well as making sure all laws and regulations are followed.
The typical salary for a Business Administrator can vary greatly depending on experience and scope of responsibilities; however, the pay for this position can range widely from between $59,070 to upwards of $178,870 annually for larger corporations.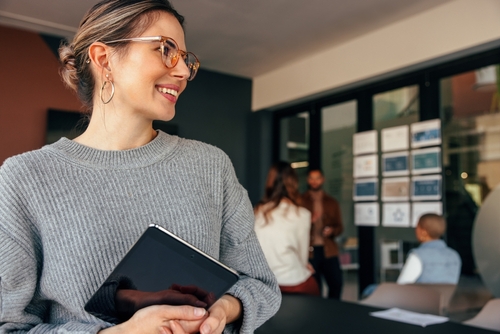 ---
We have compiled a list of the Best Online Bachelor of Business Administration degree programs for you to check out!
---
Before you go, see: BEST ONLINE SCHOOLS FOR BACHELOR IN CONSTRUCTION MANAGEMENT