Making it through college is an accomplishment in itself. Students finally acquire the coveted diploma that they can show around, but does it end there? The truth is, the real challenge comes after college. After all, it is the beginning of a new journey that will define your future success.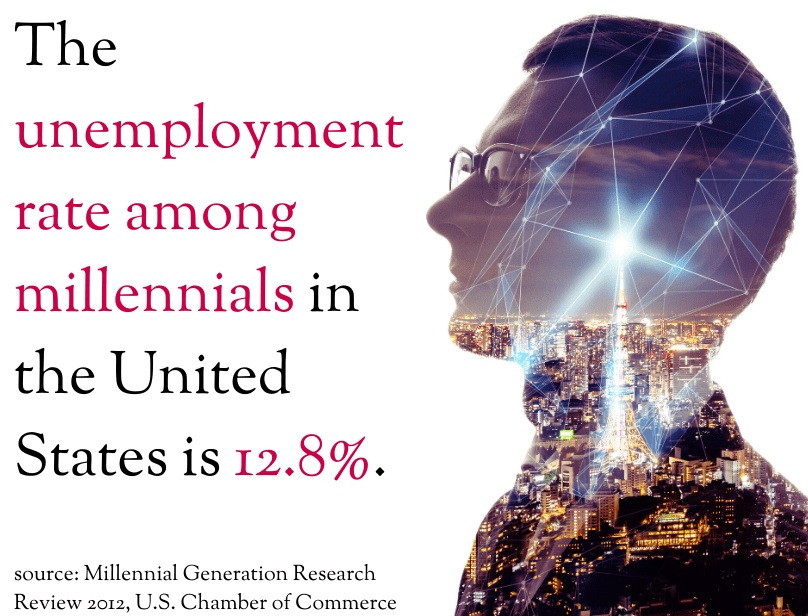 Getting hired is not something that new graduates take lightly. For many, especially millennials who just got out of their universities' gates, finding the right job is a struggle.
While the average national unemployment rate is 3.7%, the unemployment rate among millennials stands at 12.8%.
This is a worrying trend, especially as graduates are required to gain the experience necessary for them to replace the previous generation of workers.
Still, for a lot of young people, getting a job is not enough. Even as the struggling economy and rising costs of living make it imperative to find a job, graduates strive for more than just that – they want to land their dream careers.
Explore the sections in this article with ease! Use these page jumps:
The Current Job Market Landscape for Fresh Graduates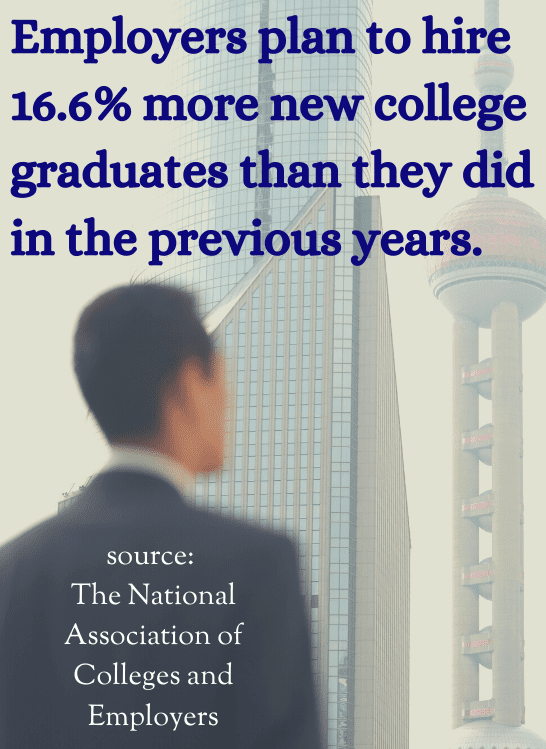 A dream job is not just something that pays well, although it doesn't hurt to be handsomely paid! Many people go through the motions of finding and applying for a job without thinking it through.
They also fail to ask the important questions: Is it something I can do for the next five, ten years? Will it provide me benefits and fair compensation? And perhaps, an often-neglected question before signing the job offer is: Will I love or learn to love this job?
In recent years, the job market has improved, with hiring statistics breaking records. The National Association of Colleges and Employers reveals that employers plan to hire 16.6% more new graduates than they did in previous years.
LinkedIn, an online platform that presents an incredibly wide professional network for employers and employees, states in a study that most professionals straight out of college apply for jobs in software engineering. Software engineers in entry-level positions earn as much as $83,000 annually—more than the average pay for most first jobs.

Why Do Millennials Struggle to Get their Dream Job?
But with all of these positive developments in the job market, why is it still a challenge for many college graduates to get hired for their dream job? Why do they experience hiccups along the way?
Here are some of the most common reasons:
∅ Too Many Options in the Job Market
While evolving technologies now make job hunting a breeze, many graduates are still unsure of their career path. They tend to settle for career paths outside their expertise merely for convenience and higher pay.
But here's a fact: numerous fields of study now extend to broader career coverage. Take, for example, marketing graduates who do not necessarily need to apply for traditional marketing jobs. They can also explore opportunities in the growing world of digital marketing with job responsibilities that can now be performed virtually.
∅ Unsure About Professional Goals
It might be surprising, but a lot of graduates jump out of college without a clear set of career goals and have a hard time narrowing down their choices. Often, they are in the dark about the types of jobs available for them. A Sociology major who works in retail or sales isn't exactly unheard of.
∅ Lack of Preparation
In connection with their limited job goals, the lack of preparation can also render college graduates helpless when it comes to job hunting. Since they do not know what they are looking for, applicants tend to show up in job interviews with limited knowledge of the industry and what the job entails. You can't be caught unprepared for the job you say you want!
∅ Not Proactive Enough
A job would not come knocking on your door. You have to do the searching and chasing; the job won't come looking for you!
Job hunting entails a lot of research. It also requires a lot of time. There are stages for job applications. Before you can get hired, you need to go through the different steps of the hiring process, from sending out your resume and portfolio to showing up for interviews and even passing exams and tests required for the position you are applying for. Every graduate should be more proactive when chasing a dream job.
∅ Not the Right Timing
New graduates need to "strike while the iron is hot." Most job vacancies can get filled in a matter of days or weeks, so if you do not start the search early enough, you are likely to miss out on golden opportunities. Landing your dream job, after all, requires perfect timing.

10 Steps to Get Hired After College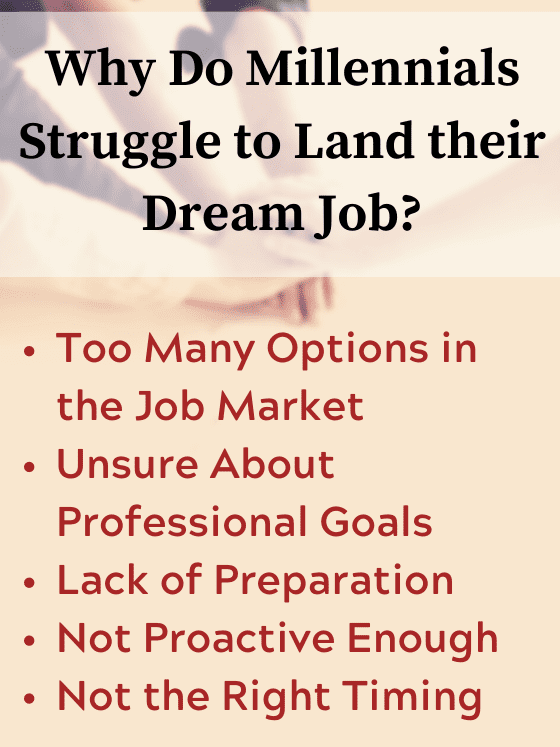 Earning a degree and arming yourself with the competencies can finally pay off once you land your first job. Wouldn't it be incredibly satisfying if your new job is the one that you have always dreamed of?
Getting hired for a dream job is pretty much like toiling away in college. It requires hard work, patience, and determination.
Here's how future college graduates can possibly land their dream job in 15 steps.
Be strategic in choosing a college degree.
A lot of college students might not be aware of the importance of choosing the right major. Even before embarking on your college journey, it pays to have a career plan. Earning a degree that is based on your professional goals is the way to go.
With the right college degree in mind, you stay on track and complete it on time. You don't only save time and effort; you also yield significant savings. If you're in limbo after spending two years in college, you may want to rethink what it is that you're passionate about.

That is why college students should develop a career strategy, from the major they will pick at the university they will attend. Their major will determine their future success. If you dream of being a doctor, you need to earn an undergraduate degree that is close as possible to the medical field.
This way, you wouldn't have to spend additional time completing your required courses for medical school. The same can be applied if you wish to go into marketing or engineering. You need a college major that matches your aspired career path.
It is also essential to earn the right kind of degree. Ask: Is there a good job market for it? Will it pay well? Are there enough opportunities for career and professional growth? Will I be able to earn enough to support my future family?
To help you make a sound decision on your college degree of choice, check out the fastest-growing occupations in the country. Find out which jobs are in the highest demand at present. Consider if these jobs are projected to grow steadily or dwindle over the years.
An excellent place to start is surveying the most popular college jobs for college graduates, as compiled by LinkedIn. Here are five of these occupations.
Software Engineer: There are currently 40,000 entry-level roles available in the U.S. The median salary for entry-level positions is $108,807 per year.
Registered Nurse (RN): There are 9,000 available entry-level positions for nurses and nursing-related graduates. They can earn as much as $77,600 annually.
Salesperson: Currently, the available job positions for salespeople is around 7,000. A salesperson can earn an annual salary of $65,201 for entry-level jobs.
Teacher: In the U.S. alone, there are 8,000 entry-level roles for teachers. They have a median annual salary of $57,099.
Accountant: There are 2,000 available entry-level jobs for accountants. Their median entry-level salary is $57,099 annually.
Students need to wise up when it comes to their college degree choices. You also need to choose the best university or college that can provide you with a quality education. Enroll only in a reputable and properly accredited college or university.
But what if these jobs are not within your field of interest? Will you need to give up your dream of being a political analyst or broadcaster?
Definitely not.
There are ways to earn a high-paying job while pursuing your preferred area of study. You can either take up a dual major or pick a less expensive college that lets you explore the many options.
Gain specialized skills.
Some fields of study are saturated with qualified students, while others have a limited number of takers. This is often because the latter requires specialized skills, causing the pool of candidates for the job to shrink.
Most specialized jobs pay well, even for entry-level positions. The competition is lower than other disciplines so you get a better chance of getting hired. Software Developers and Information Systems Analysts enjoy this rare opportunity, as their degrees easily land them jobs straight out of college.
Another highly specialized field is Engineering with its varied disciplines that all pay well. The fields of Medicine and Law are extremely promising. They both require further education, with licensure or certification requirements.
Establish connections and build networks early on.
When done right, networking with professionals can get you ahead in your career. Building your network means forming meaningful relationships with like-minded individuals who share your interests. Building connections often starts in college.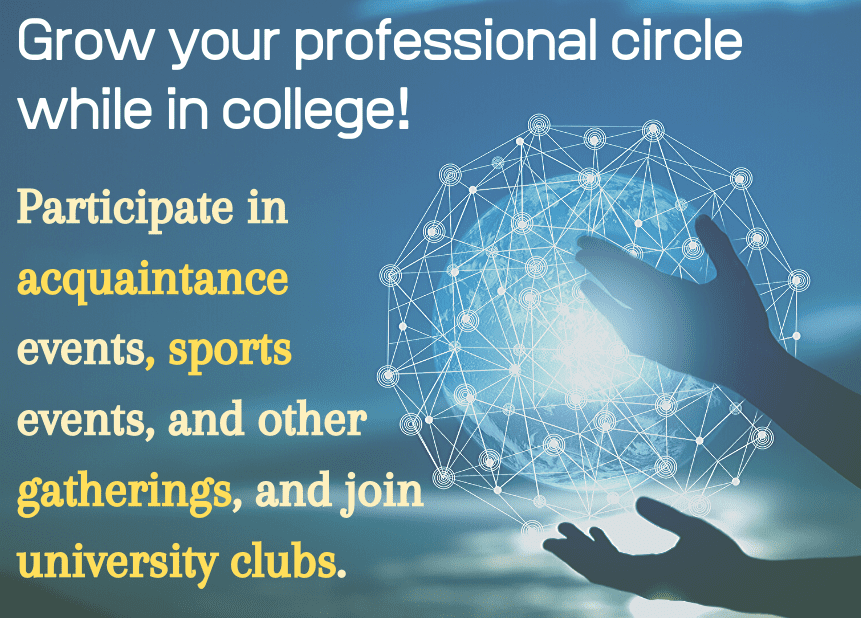 Students who spend time on campus will likely meet people who share their passion and professional goals. If you take a genuine interest in the people around you, it becomes easy to establish a connection and build your network of contacts.
One way to do this is to attend acquaintance events, sports events, and other similar gatherings. Joining university clubs works, too. First-year students often have a lot of opportunities to mingle with their seniors during these events. It is an opportunity to broaden your network, which will prove to be useful later on in your professional life.
Being in social circles, of course, requires effort. If you struggle, check out the following tips:
Be knowledgeable in your field. It is easier to talk to people in your community group if you have industry knowledge. There is value in exchanging information and learning from others.
Refrain from talking about yourself. Instead, ask questions. You will be surprised about all sorts of knowledge and hacks you can learn by listening.
Follow the principles of body language. Conversations tend to be more smooth-sailing if there is no awkwardness in the air. Something as simple as smiling and uncrossing your arms can make you more approachable.
Be genuine. Avoid trying too hard to impress people. If you are truly interested in them and in what they have to say, they will be naturally drawn to you.
Keep your options open. Just because you have found a comfortable circle does not mean you should limit yourself from meeting new people. Always consider opportunities to expand your network.
If you are not a social butterfly, a safer option is to nurture your virtual connections. LinkedIn is an excellent place to start, as well as other social media sites. Without the added difficulty of real-life interactions, these let you find people who share your interests.
Take an enriching internship.

Most college degrees require students to complete an internship program. This is an excellent opportunity for graduating students to dip their toes into the real job pool and get the feel for their future career.
Internships provide the added and necessary training that students need before they can go out into the real world. This is also a good chance for employers and companies to find their future competent employees without spending a lot on it.
Most colleges and universities have career-planning centers within the campus. Seek help in searching and exploring internship opportunities early on. Apply for internships through these centers or even contact these companies directly. Some schools also provide fellowships or unpaid internships with the incentive of gaining grants.
If you want to have a meaningful internship, bear in mind these tips:
Preparation is key. Internships are not a walk in the park. If you're going to gain experience, then you must be willing to do the work.
Be on time. Being late for your internship makes a lousy impression on your bosses and colleagues, with whom you would potentially be working with.
Dress accordingly. Some companies are quite lenient in their dress codes, but most prefer their employees to represent the company well by dressing in a certain, appropriate way.
Expand your network within. During your internship, make genuine connections with as many people as possible. You might meet them in the future; establishing relationships early on will give you an advantage.
Practice initiative. Seek out additional responsibilities and treat them as opportunities to learn more.
In the absence of internships, community volunteer programs enable college students to gain substantial experience. Volunteering is also an excellent chance to meet new people who might prove to be valuable connections in the future.
Conduct job market research.
You can evaluate the job market and assess your qualifications by:
Attending job fairs, campus interviews, and networking events.
Searching the internet for possible job postings.
With a goal in mind and a looming degree in sight, conduct thorough market research. Look for prospective companies looking to hire people with your skills. Get a good idea of what to expect–and what they expect of applicants like you. Highlight your unique sets of relevant skills on your resume.
Studying the job market can also prepare you for other challenges. If a prospective new job requires you to move to another state, decide for (or against) it and prepare for the changes early on.
Seek advice from a career center.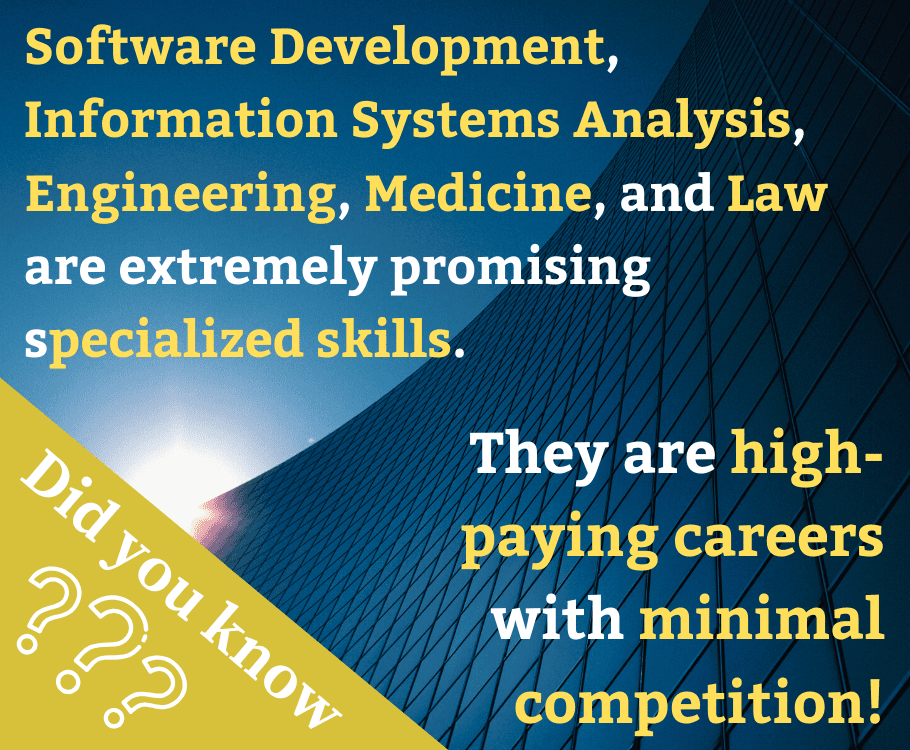 Even as students, planning for your career is a must. Visit the career center frequently before you graduate, Seek the help of your career counselors so you can figure out which career path is best for you. In most career centers, you can set up mock interviews or make professional resume critiques. You'll also get insights on the importance of networking with professionals.
Build an impressive portfolio.

Applying for a job involves convincing your prospects to hire you. If you have a well-crafted resume, cover letters, and sample works, half the battle is won!
Some applicants show their personality through their resume. They take the liberty of being as creative as possible. This is especially common in graduates of Fine Arts, Graphic design, and other creative-related disciplines.
Today, your employers pay attention to your online activity; so it is only sensible for graduates to be careful. They should beef up their online presence, clean up their social media, and turn their profiles into a professional portfolio. LinkedIn would be a great start.
Prepare for the often-rigorous job process.
The job process entails quite a difficult journey! Having the right mindset and a positive outlook goes a long way. To keep anxiety at bay, practice for interviews. Make sure you know how to answer the non-generic questions. You also need to prepare your own set of questions for your prospective employer.
Pursue the right prospects and set realistic expectations.
A dream job is a dream job until you actually land it! Until then, keep your feet on the ground and be flexible about the possible outcomes of your effort. Be realistic about what can happen; your career plans won't always go your way.
Have back-up plans.
Part of setting realistic expectations about your dream job is preparing a back-up plan. If your dream job seems unattainable, you might need to take a step back and reconsider your options. Take on similar career paths that perfectly match your credentials. Plan on grabbing the next best opportunity toward reaching your career goals.

Start Dreaming Big!
Graduating from college and pursuing a dream job is a challenging transition. It is not uncommon to be worried and scared about the uncertainties. With your college education, unique skills, and a genuine intention to boost your career prospects, you can conquer your fears and reach for your dream job.