It's a bittersweet moment when a family member leaves for college; it's hard to explain the impact of such distance! Parents become anxious about their not-so-little son or daughter becoming independent. Thankfully, families and friends can get numerous great college care package ideas.
It's a fun, easy, and convenient way of letting your college family or friend know how much you miss them!

What's A College Care Package For?
College kids visit occasionally, parents wonder how they can get the same love and attention they were showered with at home! A care package is filled with anything and everything that will make the recipient feel missed and loved! Here are some reasons why care packages make great gifts:
Featured Programs
To Celebrate. Are you someone who never misses Valentine's Day or St. Patrick's Day? Are you the kind of mom or dad who remembers birthdays? Never miss a special occasion with college holiday-themed packages!
To Reduce the Pressure. Stressful midterms, semester finals, auditions, big papers, internship applications and presentations can take their toll on a college student! College care packages boost students' energy and morale; it's a simple yet effective reminder that they can do it without you being there. You can customize it with messages and inspiring quotes.
To Satisfy Cravings. Sending your college kid some comfort food won't hurt! Chips and chocolates, popcorns, and similar treats that remind them of home are a great care package idea!
To Help Achieve Optimum Health. College care packages are not limited to comfort food snacks or chocolates. Some packages are specifically meant to promote healthy eating. Choose to include granolas, fresh fruits, gluten-free packs, soups, teas, and vitamins or supplements. You can also send packages filled with toiletries, facial cleansers, and soaps.
To Simply Say "Hello." You don't need to have a reason to send a college care package. Sending one out of the blue just because you want to show some love will put a smile on their face!
---
The Top 20 Best College Care Package Ideas
For EVERYONE!
Putting together a college care package is different for each student. However, the basic premise is to let them know they're loved and missed back home. Let's break down different care package ideas that are great choices for just about any college student.
Comfort Food and Goodies from Home
College is hard work, and the last thing you want to happen is for your student to go hungry! But how does your college kid get their favorite snack bar when they are far from home? Where do they get their favorite goodies? Sending local or homemade food in a college care package will do the trick! Here are some ideas: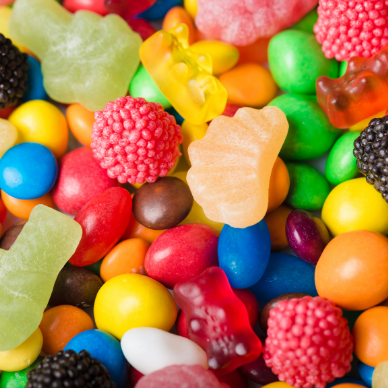 Baked brownies, cookies, pretzels, granola bars, and similar homemade treats
Pumpkin seeds, sunflower seeds, trail mix, pretzels, seasoned pecans, popcorn, or chili-mixed nuts are great for late-night studying.
Candies, candies, and more candies!
Protein-packed, better-for-you snacks like nuts, peanut butter, or beef jerky. Double-check your recipient's peanut and nut allergies!
Fresh food, pizza, tacos, and ice cream are challenging to transport; make sure these goodies are properly wrapped and shipped immediately.
Easy-to-prepare or ready-to-eat foods help students get through their busy mornings. Prepackaged foods like energy bars, cookies, fruit pouches, popcorn, instant cup noodles, and breakfast cereals are a staple!
You can't go wrong with coffee, either! The smell of coffee early in the morning will surely help students start the day off right. Coffee also helps keep them up and alert for those late-night studying and exams week.
Self-care Supplies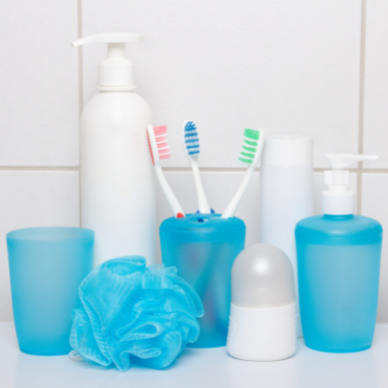 Every college student has unique self-care product preferences but they all dread running out of supplies! Make sure they don't run out of the stuff they need to keep themselves looking and feeling good. Some of the most common self-care products you can include in college care packages are:
disposable razors,
floss,
toothpaste,
toothbrushes,
soaps,
deodorants,
sunscreen,
hair products,
feminine products,
makeup,
and nail products.
Send health supplies, too, for those quick health remedies. Anti-inflammatories, pain relievers, cold and sinus medicines, migraine medicines, lozenges, cough drops, hand sanitizers, menstrual medicines, bandages, sports wraps, allergy medications, burn creams, and antibiotic ointments are great options.
Essential oils can also help alleviate anxiety. Include different essential oils in your care package so your student can achieve a night of restful sleep.
Dorm Room Essentials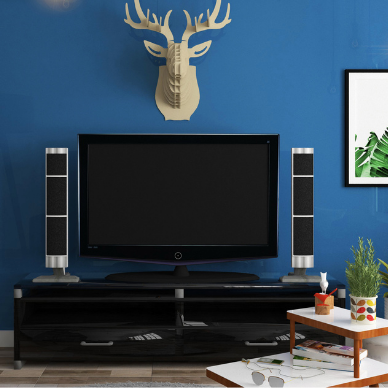 A decent sound system, an ergonomic table, some useful lamps, remote-controlled lights, and room decors are just some of the things that could spruce up a college dorm. Help them create a space that could help make studying a breeze while giving them enough room for relaxation.
A phone sanitizer and charger are ideal for college students who own at least a smartphone that, expectedly, is incredibly dirty! Most phone sanitizers use UV-C bulbs that kill 99.9% of bacteria. A portable charger is also essential because students spend most of their day around the campus.
Another great addition to your student's dorm room is a homesick candle. With so many varieties of scents to choose from, your homesick college kid will somehow get that homey feeling every time they light these candles!
A UV sanitizing vacuum is also a practical addition. For college students who meet and make so many friends, and share living spaces with roommates, a portable and handheld UV sanitizing vacuum is the way to achieve a spotless, virus-free area.
Prime Student Membership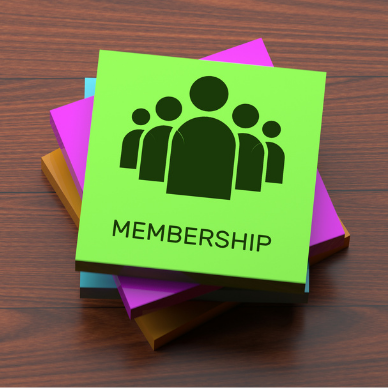 Amazon Prime Student offers free two-day shipping, unlimited photo storage, and access to prime video streaming with each membership.
With the rise of college textbooks costs today, an Amazon prime student membership can pay for itself easily. Plus, your college student can have their needs delivered fast and stock up on supplies. They also get gift cards for restaurants, grocery shops, coffee shops, and more.
Gifts Cards
Everybody loves gift cards! If you're unsure which ones to include in the care package, Starbucks or Target are the safer bets. The ladies will also love gift cards from popular brands Sephora, H&M, Old Navy, and all those other notable names.
Board Games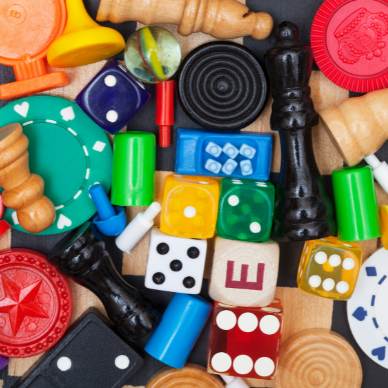 College students relieve stress by playing board games in the comfort of their dorm. Taking a break from their tight academic schedules, students meet with friends and host a game night.
Strategy board games like Catan and Carcassonne, or team games like Forbidden Island are popular finds. For true-blue Potterheads, movie adaptation games like CLUE: Harry Potter Edition are excellent options!
For the LADIES
Passion Planners
A passion planner is a cute calendar that doubles as a journal or personal diary. These planners are perfect for setting their goals, organizing their plans, and chronicling their journey. Sweeten the deal by personalizing these journals by engraving or printing the student's name on the cover. You can also stick random notes inside it!
Fun School Supplies
Students approach studying in different ways. If your college girl loves fun school stuff to boost their study habits, they would definitely thank you for sending those unique highlighter colors, tape flags, sticky notes, and colorful pens in a care package!
Jewelry Items
College girls would love to receive elegant jewelry pieces that are real keepsakes! Send them their favorite bracelets, necklaces, and other items that look amazing dressed up or down. Personalize the jewelry by having their names engraved on it.
For the GUYS
Laundry Essentials (And Clothing)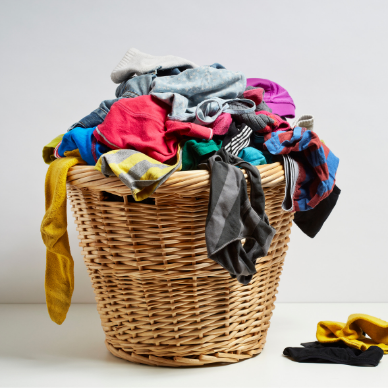 In college, your kid is practically on their own—and it's a first for many of them. It's no surprise, then, how many guys would google "how to do laundry" like their life depended on it! Send your loved one in college a laundry basket filled with:
new shirts,
underwear,
pants,
socks,
and Tide pods to save them the trouble!
A laundry bundle is perfect for college students because it accommodates up to 70 loads. When college students leave, they need all the laundry help they can get, and this practical bundle can do just that.
You can also send in an essential oil diffuser to remove the unwanted odor of a week's worth of unwashed laundry.
Electronic Gadgets and Accessories
Guys are generally drawn to electronic devices. Many of them would love to receive Bluetooth-enabled, noise-canceling headphones to help them stay focused when studying.
A laptop cooling pad is an excellent investment, too! This lightweight but useful accessory is easy to transport and comes with numerous connectivity features.
Stress balls are very popular college care package ideas for guys. Similarly perfect for relieving stress in college, fidget spinners are fun "toys" for college boys. Other stress-reducing toys your boys will love include Rubik's cubes and paddleball games.
For Students Who Love Music
While everybody doesn't like the same music genre, it's nearly impossible to come across someone who doesn't love music at all. For college crooners, dancers, or instrument playing experts, music-themed college care packages make great presents, such as:
Music Collections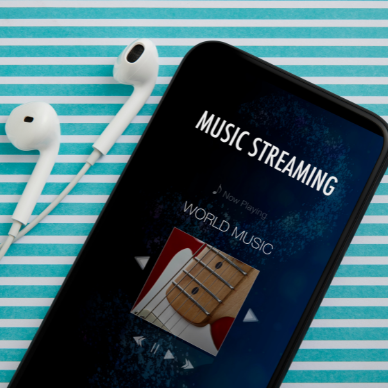 Send your family member or friend in college a drive filled with their favorite songs, a link to an online playlist that you have put together, or even a free membership for a music-streaming app. Add in a simple note wishing their college life is as beautiful as their favorite music!
Your musically-inclined college buddy would love to receive books and magazines featuring their favorite musicians, too! Also, you can send gift cards from local music shops that allow them to freely get the stuff they want!
Music Posters and Record Frames
Music posters are great college care package ideas for music lovers. Many shops sell unique posters that transform an otherwise boring living space! If your college friend has a classic iTunes playlist, look for a classic rock poster to go with it.
Record frames make incredible gifts, too. Most of these frames are made of wood and perfect for displaying their favorite LPs.
Something Comfy (While Enjoying Their Favorite Music)
Imagine your loved one in college listening to their favorite music after a long day wearing the most comfortable pajamas or hoodies and socks and a warm blanket on a cold day! A bean bag could be a really great, comfortable addition, too! Throw in that favorite stuffed toy—and they get the most relaxing day a music lover can ask for!
For the Sporty Student
Sports–loving students would appreciate some of these great college care package options:
Personal Care Items and Toiletries
A sporty college student could use a decent body wash, lotion, and sunscreen that protects them from being exposed outdoors. They would love to receive chewing gums and a mouthwash. Shaving cream and good-quality razors are great choices, too.
Shelves and Storage Bins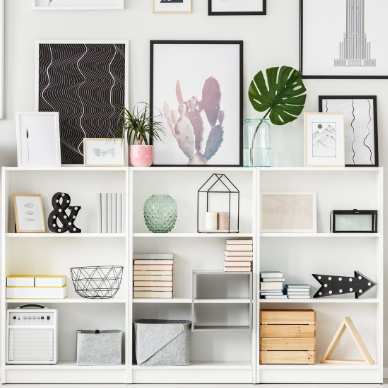 College students who are into sports often deal with cramped dorm rooms and limited spaces. To prevent overcrowding the space, athletes can store their baseball bats, balls, skateboards, and other sports equipment in under-bed storage bags that come in eco-friendly designs.
A bed shelf also does wonders. It allows students to safely access items from their bed, including their phones, favorite beverages, or reading materials, making more room for their sports stuff. If your college kid wants their keys and other essential stuff next to them, bedside caddies are the way to go!
Unique Package Ideas to Pleasantly Surprise College Students
Many students compare college to a barely supervised but somewhat pleasant labor camp. Ease the anxiety and keep your college kid motivated with unique items that are guaranteed to pleasantly surprise them:
College Hack Books and Cookbooks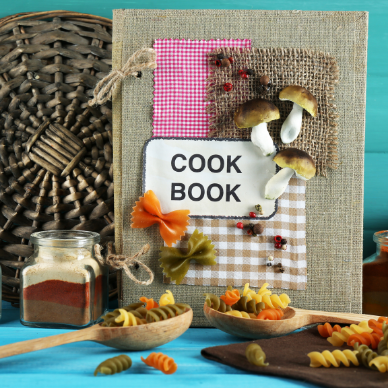 Students may not have a chance to prepare their meals. Cookbooks geared towards the college student comes with quick, easy, and healthy recipes. The options are cheap, delicious, and easy to prepare, too!
A new college student will appreciate books containing all the proven ways, tricks, tips, and advice to make life easier. From using vinegar and oil to keep shoe scratches at bay to using dryer sheets to freshen up the dorm, college hacks help students navigate tough college living.
Smart Devices and Accessories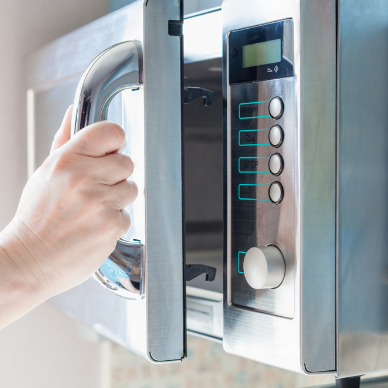 The fast-paced college life needs every single thing that spells convenience for students! A compact, folding mobile keyboard and sticky note printers are great selections to include in the college care package. Stun gun flashlights for self-defense purposes are especially useful for those late-night parties.
Every college student would love a mini toaster for heating pizza, bagels, toast, cookies, paninis, and more without taking up too much space. A white noise machine helps students achieve better sleep in the noisiest of places. It works by drowning out the sound that people make when dancing, yelling or playing beer pong.
Relaxation Items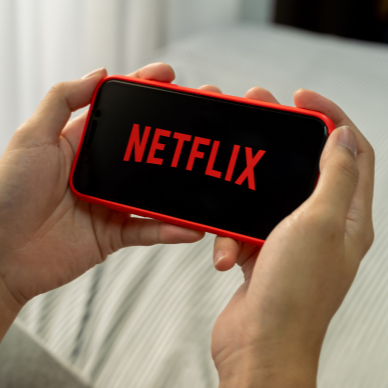 Give your college kids something to play with and take their minds off stressful situations for a moment. A remote control flying fish is a welcome break from the usual pets that need time and attention. With this unique toy that only needs helium, students can easily turn any house party into a fun colony and recover from the week-long stress.
What sounds better than a lazy afternoon binge-watching Netflix? To a moviephile, absolutely nothing! Give your loved one in college the gift of relaxation with a Netflix subscription gift card. Go the extra mile and add virtual reality (VR) headsets for that ultimate viewing experience.
Book fun local activities for your college kid! For the adventurous, hitting the waters or the mountains with white water rafting, boating, hiking, camping, and rock climbing are as exciting as they are relaxing!
***
Miss your family member in college? Instead of showing up unexpectedly in their dorms, surprise them with the most special, personalized college care package ideas that constantly remind them how precious they are!
Additional Career Information: