Anxiety and uncertainty over the COVID-19 crisis continue to grip the United States. To date, more than 103 million Americans have been infected with the virus, and over a whopping 800,000 have perished.
To say that the pandemic has turned lives upside down is an understatement. It brought numerous businesses to the edge, and while others tanked, many tried to cope. Individuals are pushed to their limits and continue to strive to adjust.

Perhaps students across all levels of education are among the most affected groups that deal with heavy adjustments. Transitioning into remote learning set-ups, students navigate the waters of distance learning—some of them for the first time.
Featured Programs
It's all a tough line to walk. According to UNESCO, school and university closures have affected more than 60% of the world's students, impacting the marginalized and disadvantaged communities even more.
As the many facets of higher education in America suffer through the pandemic, one of the biggest questions pertain to the cost of attending college in these uncertain times.
Page Jumps!
The Costs of Higher Education in America
In the US, it's not at all that different – due to the rise of COVID-19 cases in the country and corresponding health measures in place, colleges and universities are thinking of ways to reopen and bounce back from months of lost revenue.
In a pre-COVID world, the average yearly tuition costs could run at around $30,000 but may vary depending on the state and other expenses. Here are a few cost breakdowns, according to EducationData.org:
Private, non-profit universities (4-year programs) charge almost $50,000 a year, with almost $37,000 reserved solely for school fees and almost $13,000 for board and room charges.
Out of state, public/state universities and colleges (4-year programs) charge almost $40,000 a year, with almost $27,000 for tuition and other fees, and around $12,000 for board and room charges.
In-state costs for public/state universities and colleges (4-year programs) run at around $22,000 a year, which include almost $11,000 for school fees, and almost $12,000 for board and room charges.
In-state costs for public/state universities and colleges (2-year programs) cost around $13,000 a year, inclusive of around $4,000 worth of school fees and almost $9,000 for board and room charges.
Still, a lot of people are convinced that earning a college degree is one of the greatest investments that they can have. Information disclosed by the Federal Reserve Bank of St. Louis says college graduates earned 80% more than their peers who didn't reach the same educational attainment.
Additionally, the US Bureau of Labor Statistics cites that people with bachelor's degrees earned more than $1,300 a week in 2023 compared to high school graduates.
Issues Related to the Costs of Tertiary Education
With the ongoing war against the spread of a deadly virus, Americans have all the more reasons to ask for some consideration related to the payment schemes of different schools and universities.

The new normal is here, but not without some hiccups within the system. A lot of student groups in the past months have asked for tuition fee cuts following the transition to hybrid and 100% online learning modalities.
For example, two Kansas State University Students have demanded tuition repayment in line with the suspension of in-person classes due to the pandemic, filing a class-action lawsuit as a response. Moreover, students from Boston University, Brown, and Vanderbilt are filing the same lawsuits, with most of them asking for room and board refunds aside from school fee reimbursements.
Most of these students were unable to gain access to their quarters during the onset of the pandemic, leaving these paid services unused for a large part of the semester.
A Forbes article says schools like the University of Wisconsin at Madison may lose around $100 million following the impact of the pandemic on higher education. Note that these numbers don't factor-in possible decreases in enrollment rates until 2021, due to public safety concerns and affected income sources.
This would mean compensatory measures, including a rapid increase in school fees to make up for their losses. That would especially be the case in state universities who don't necessarily have endowments and similar benefits to rely on to run the school.
Administrators are constantly balancing the risks and benefits of opening in the fall. The National Conference of State Legislatures names three main areas that should be raised in line with campus reopening and continuation of classes: (a) conducting in-person classes with social distancing measures, (b) limiting students on campus by establishing hybrid classes (a combination of online and in-person classes), and (c) moving to exclusively online modes of instruction.
But even with these alternative learning approaches in place, the problem of financial uncertainty still plagues Americans right now, demanding the need for negotiating educational expenses.
Getting Acquainted with FAFSA and CSS

Have you submitted numerous college applications? Are you currently supporting yourself or someone else through college? When it comes to the FAFSA (Free Application for Federal Student Aid) and CSS (College Scholarship Service) forms, it's crucial to learn the ropes.
The FAFSA is an application form completed by both incoming and currently enrolled college students to be granted eligibility for financial aid. Note that it is free to apply with FAFSA. You must also take note of different financial aid programs under FAFSA, including any federal loans that should be repaid. Depending on your demographic and financial information and other factors, students may be considered for need-based, federal aid programs, including the following:
The Federal Supplemental Educational Opportunity Grant or FSEOG is a program administered directly by the school's financial aid office, which means that not all schools may offer this kind of privilege. Eligible students include those who have not previously completed a first bachelor's degree, as well as their financial standing. Students will receive not more than $4,000, depending on your eligibility, fund availability, and other financial aid that you may receive simultaneously.
The Pell Grant, subsidized by the federal government and administered by the US Department of education. This is a fully-funded program that does not need to be paid back. Undergraduate students coming from marginalized, low-income families are prioritized in this program. The latest maximum award for the academic year 2022 – 2023 is $6,895.
The Federal Work-Study Program provides eligible students with financial aid for part-time employment opportunities. Hourly wages are not allowed to be less than the minimum wages imposed by the federal government. Depending on various factors, students will be working under the employ of the college or university itself, at a private non-profit or for-profit institution, or work at a public agency under the local, state, or federal government.
The Stafford Loan for Students, a financial aid program that provides loans with low-interest to qualified students. The Department of Education directly disburses funds to applicants.
Two types of loans:
A Subsidized Loan does not charge any interest while the student is in school.
An Unsubsidized Loans accrues interest from the time the money is disbursed.
The CSS Profile, meanwhile, is an online-based application process that is administered and created by the US College Board. Students will be applying for non-federal financial aid programs, with eligibility criteria determined by member institutions. It costs $25 to apply for aid in one school and an additional $16 per school if you're planning to submit to other institutions.
There are instances where the application fees are waived, so make sure to check with the school/s you're applying for if you meet the requirements. After the College Board obtains the necessary data, your information will be used to calculate grants and financial aid applicable to your situation.
Between the two financial aid umbrella programs, the CSS is reportedly more detailed when it comes to asking pertinent information about applicants. They are more meticulous about an applicant's financial situation, net worth, medical expenses (when applicable), and others. Constantly double-check all the entries on your form for accuracy.
Negotiating the Costs of College Education
Depending on the circumstance that you may have, it is important to formulate an emergency plan in case your finances get shakier this year.

Here are some points for successfully negotiating the costs of college:
Know where and how to ask for help.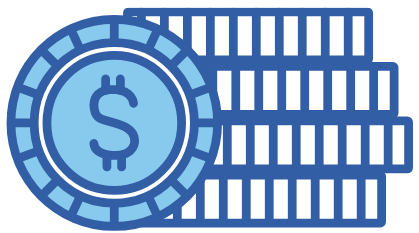 If you're currently in a sticky situation because of the drastic shift in your finances, ask for help! Depending on your school's policies, the financial aid office is usually the right office to go to. Otherwise, if you're already under scholarship and would like to ask for additional merit, you would need to visit your school's admissions/scholarship services office for more details.
Take note of their schedules and opening times before you show up, better yet, try to figure out additional requirements (if any) or where to address your letters before paying a visit.
Additionally, some schools may not have a formal process related to such claims. If you need some help in terms of school fees, be prepared to take control of the reins. Be armed with the right information and complete documentation to convince administrators that you deserve consideration.
Be clear about your reasons for asking for financial aid.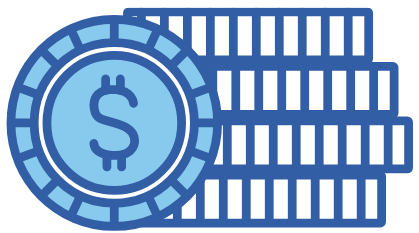 Whatever financially stressful situation that you may be in, it's best to be clear about your reasons when it comes to asking for federal or institutional aid, especially if this isn't your first time doing so. Be clear about your actual financial state right now, and never skimp on the documentation.
The COVID-19 factors into the financial uncertainty of any applicant, but you must be extra specific, especially when you're about to negotiate something big.
Possible reasons for asking for (additional) financial aid may include:
Losing your job, being furloughed
Losing wages and being displaced due to unexpected health issues, closed business, or other reasons
Losing your savings (while also losing employment)
Student loans (belonging to your primary supporter/parents)
Medical issues (personal, or of anyone in your immediate family)
Add a personal touch to your letters.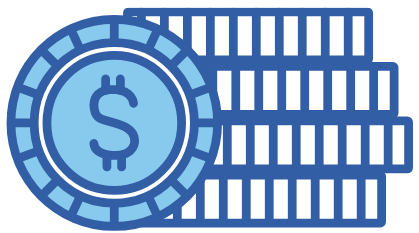 When asking for some leeway or additional financial aid, you will have to put your requests in writing, and specify why you need it in the first place. After becoming clear with your reasons, you must draft an equally compelling letter.
Don't give the impression that you are sending the same letter to different schools – you must show some honesty and give schools the impression that you are excited about getting into their degree program…but you lack the resources to do so. They will be more receptive if you can do this in writing.
Make it worth their while.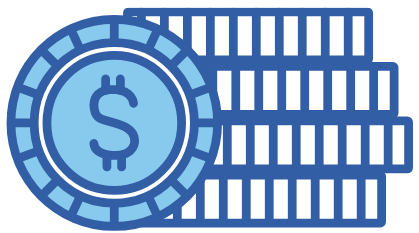 If you've got the grades and credentials to show for your financial aid and merit application, it will surely be easier to weather through the screening and negotiation process. Highlight these accomplishments when proving your point at a meeting with decision-makers in your school.
These will help them decide in favor of giving you more financial leeway, at the same time, it'll qualify you for different types of grants and aid programs (such as a possible endowment even after graduation).
Master the art of filing an appeal.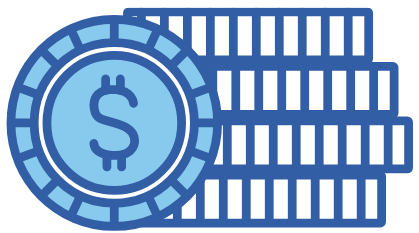 Depending on where you're currently at in terms of your study, you may already be eligible for financial aid. But with the brewing pandemic at the backdrop of things, you may feel that you need more than what the FAFSA can provide. Especially if you're still considering schools, make sure you know if they have amenable terms that you can go around.
With the COVID-19 crisis in full swing, a lot of colleges have been reportedly more amenable to negotiations with students than before, especially with the sweep of unemployment and breadwinners losing jobs drastically.
Take advantage of a lack of experience.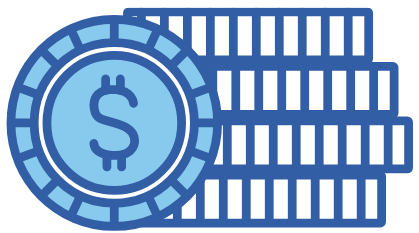 Some financial aid or scholarship offices may have less experience negotiating with students about their tuition, especially with relatively new universities. If you're well aware of this fact, then you better step up your game and take advantage of this. Especially if you're in your freshman years, you can work this to your advantage and work your way towards a favorable agreement.
If the admins offer a stingy offer, you can try declining this unless they change their minds about parts of the bargain. They'll likely come back with a good offer, but take this advice with a grain of salt and proceed with caution.
Be a student who means business!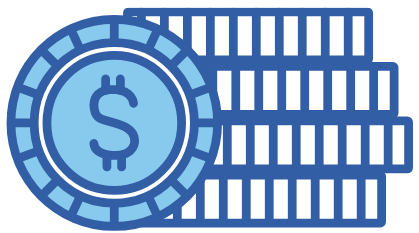 Be on top of the negotiation by being present during the whole process. You cannot be passive and let your parents or benefactor do all the work.
Even if you're still a student, ultimately, any decision that will be springing from this will affect you the most. That means you have to be proactive and, ultimately, be ready to face your school's decision-makers when making your appeal.
Strengthen your claim (and back it up).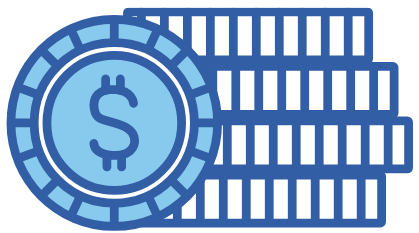 Seasoned negotiators will tell you that there are always loopholes to every argument. You can bring up the major transition to online learning modalities, but that may not suffice in terms of getting better aid offers. If you're bent on getting your money's worth on premium education and need some breathing space when it comes to spending, you better get busy on the research part!
Gather all supporting documents to strengthen your claim on some leniency. Arm yourself with pertinent information about pricing among different schools (especially those within the state you're studying in), as well as transferable credits from the school you're enrolled in.
If the figures are competitive enough, your present school can meet you in the middle and give you a better offer.
Ask for something reasonable.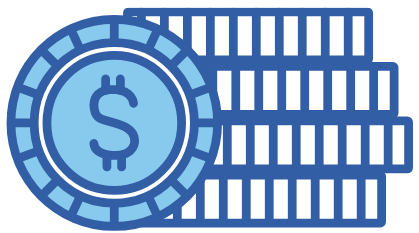 Because of the pandemic, a lot of colleges and universities are suffering great losses, with lower enrollment rates and projected costs hanging over their heads.
Requesting for any grant or additional merit definitely won't bear points against your application, but you must do it within reasonable bounds. Always ask if there are additional grants that you can apply to make your stay at their university possible.
Manage your expectations.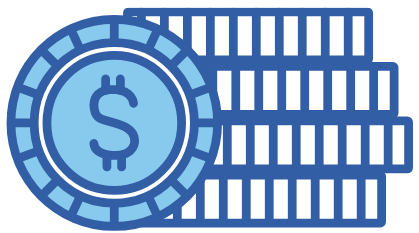 Whether you're a parent who's paying for your child's school fees, or a working student taking care of all expenses, you need to keep your options open when it comes to financial aid offers and other opportunities.
Find a university that offers bigger institutional grants or switch to a different degree program for which your college offers a bigger subsidy.