This quote from Architect Daniel Libeskind speaks of how architecture can unleash one's creativity. The power of curiosity will point you to creating designs for spaces or environments, and that is the essence of architecture.
It is the science of creating something unique. Architects have to imagine what it would be like for their users or clients when they enter a building, live in a house, or walk into spaces. This will lead the society to look at the whole environment in many different ways.

Does architecture sound interesting to you? What types of work do architects need to fulfill? What to expect in architecture careers? If you are one of the aspiring architects, you should know that being in this field is more than just drawing and creating designs. It requires commitment, a lot of creativity, and persistence.
Featured Programs
Essentially, architects plan and design buildings and other structures. They also restore and conserve old ones and develop new designs for existing structures.
Duties of an architect include preparing scaled drawings and proposals to clients, providing estimates on cost and construction timetable, meeting and advising clients, negotiating with clients, building contractors, and other professionals involved in the project, and doing regular site-visits.
While hand-drawing skills are still relevant, architects process and present their designs through software programs called computer-aided design drafting (CADD) and building information modeling (BIM).
In 2018, about 70% of architects were employed in sectors like architectural, engineering, and related services. The rest of them were self-employed, worked for the government and construction companies. Architects work full-time and additional hours, usually, in an office-based setting.
The Bureau of Labor and Statistics reports that architects had a median annual wage of $80,750 in May 2019. The job outlook for architects will rise by 8% until 2028. Careers in green construction, including in the area of architecture, continue to soar.
The architectural industry requires that professionals must have earned a bachelor's program from a college or university that earned accreditation from the National Architectural Accrediting Board (NAAB) and a license from a National Council of Architectural Registration Boards (NCARB)-accredited architectural review board in your jurisdiction of practice. Although optional, some architects become NCARB certified to be able to register in several jurisdictions.
If you're curious about the tools, architects hold dear, here is a shortlist of their must-haves:
Architect's Scale Ruler
Handheld Laser Distance Meter
Desk Lamp
Drafting Board
Drawing Storage Tube
T-Square
Drafting Chair
Liner Pens
Self-Healing Cutting Mat
Adjustable Triangle
Technical Mechanical Pencil
Tracing Paper
Compass
Page Jumps!
Becoming an Architect
Have you got what it takes to become an architect? You should possess an eye for finer details and interest in the surroundings, excellent customer service skills, a strong understanding of mathematical principles, professional skills in design, creativity, communication, and knowledge on business analysis, and building laws and codes. Lastly, you should understand how this craft intersects with other fields.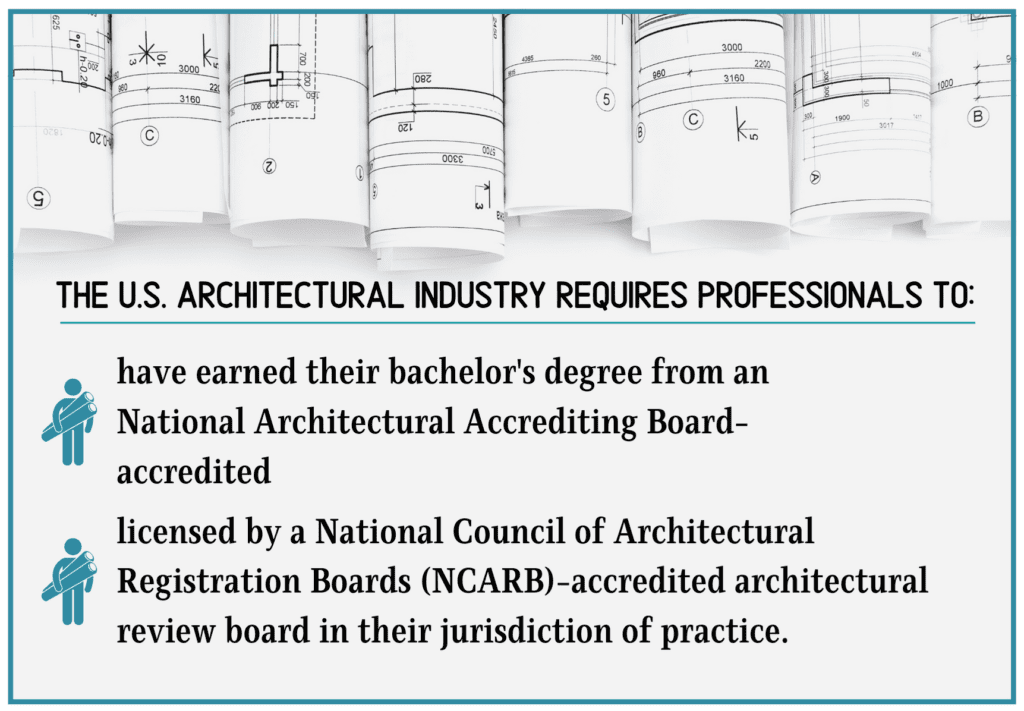 Like any other career, being an architect has its benefits and drawbacks. The road to this career is difficult, long, and quite disheartening. You need to complete a bachelor's degree for five years or more. It takes so much of your time since internships are mostly required to gain more experience.
Another obstacle for architects is when the economy is in the free-fall. Competitions rise, and there are construction problems or zero plans for new construction of buildings and other structures.
On the brighter side, most architects work not just for the money but mainly because it is there passion. You don't need to make that difficult decision between pursuing your passion and keeping an excellent job opportunity!
Also, no two days are the same in this career since there is a variety of tasks to fulfill, and clients have different expectations from the others. You might think that architecture revolves around Math, but in reality, very little of it is used in an architect's daily routine. It is a lucrative career once you build on experiences.
The cost of getting into this career depends on several factors, including the degree pathway, school, and the state you belong to.
If you've decided to become an architect and wonder if you have other options for pre-professional college programs, then go ahead and read through this article. You must choose the established degree program you desire.
Here we have outlined a list of bachelor degree programs that will help you find your interest and still wind up being an architect. These programs are related to architecture careers and may require graduates to complete a Master's in Architecture in two to three years.
Break into the world of architecture with our list of bachelor degrees for becoming an architect:
Bachelor of Architecture
Bachelor in Urban Planning
Bachelor in Industrial Design
Bachelor in Landscape Architecture
Bachelor in Environmental Design
Bachelor of Architecture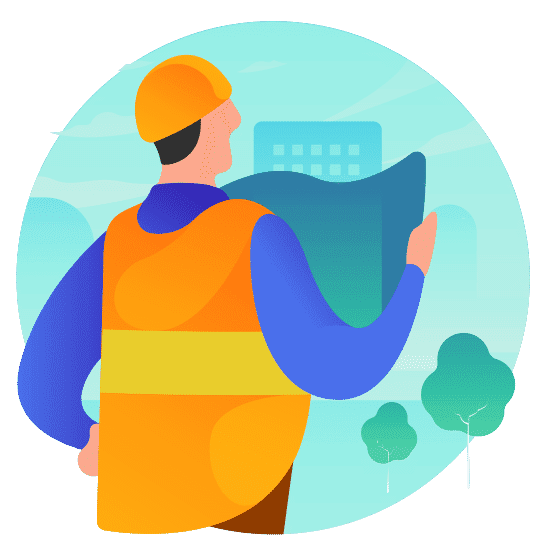 Earning a bachelor's degree in Architecture (B.Arch) is the best way to start your architecture career. Prospective B.Arch students should prepare to apply for the program.
Like any other bachelor's program, you will have to submit SAT/ACT scores, high school transcript, teacher recommendations, and a portfolio in your application.
The first year will consist of foundational courses. The next three years' curricula will deal with the professional core courses, including architecture history, studio design, building mechanical systems, building materials, structures, and construction management.
The program usually needs 150 to 170 credit hours to finish and a minimum of 3,000 hours for practice in the 5th year. Graduates of this program need to pass the Architecture Registration Exam to become an architect.
Some schools offer a four-year bachelor of science in architecture degree that covers architecture basics with limited coursework. Therefore, graduates of this program need to proceed to study Masters in Architecture if they want to be qualified for a license.
---
Bachelor in Urban Planning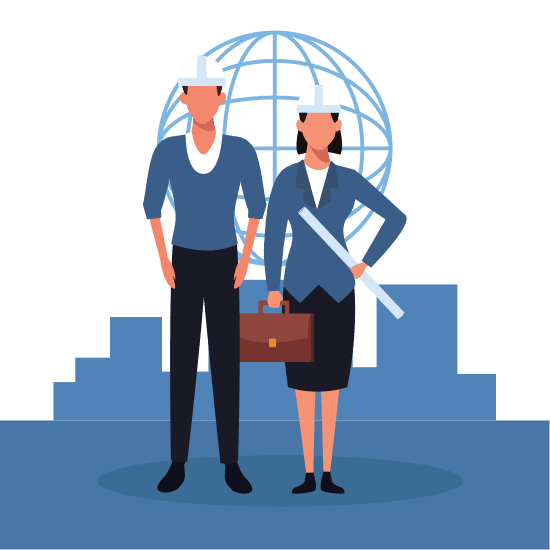 The role of architecture in urban planning has become essential in building green cities in the present. Cities need a renewal of spaces and an increase in the efficiency of their areas. This means buildings are designed to make them functional, safe, efficient, and visually pleasing.
If you want to pursue an undergraduate degree in Urban Planning, you must finish a four-year program that will equip you with skills in developing solutions to current urban issues.
Depending on the school, this program may be offered with concentrations or specializations. Some of these concentrations are" Ecological and Environmental Planning, Community Development and Social Policy, Regional and International Planning, Transportation and Land Use Transportation and Land Use, Physical Planning and Urban Design, and more.
Core courses include Urban Sociology, Urban Politics, Introduction to Green Building, Site Analysis, Sustainable Planning, Urban Design for Redevelopment, Environmental Policy, to mention a few. You will need 120 credit hours that covers a minimum of 700 hours of internship or practicum to earn the degree.
---
Bachelor in Industrial Design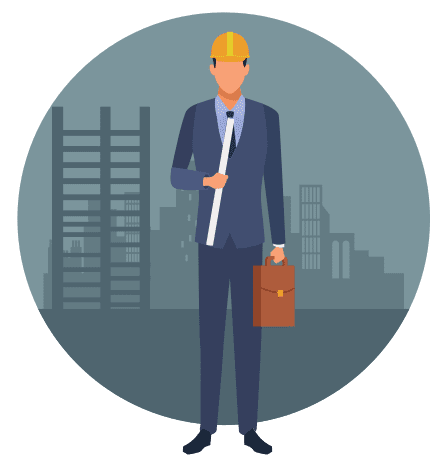 Combining industrial design degree with architecture might sound odd to many, but the truth is these two fields are interwoven. Both fields involve problem solving and creativity. A degree in industrial design will give you the knowledge and skills that are essential to architecture or the design of a built environment.
This degree lets you create, plan, and style products in both fine arts and scientific perspectives. These products have to be useful, cost-effective, and at the same time, visually appealing.
A Bachelor's degree in Industrial Design covers a curriculum with a general overview of courses in architecture and design. These courses teach design with the use of computer-aided design and drafting (CADD), 3D modeling, and other design software. This program provides students with courses in perspective drawing, design drafting, craft design studies, product engineering drawing, product ergonomics, design research, and a whole lot more.
This program is comprised of 120 credit hours (or more), which full-time students can complete in four years. Progress to Masters in Architecture to qualify for a licensure exam.
---
Bachelor in Landscape Architecture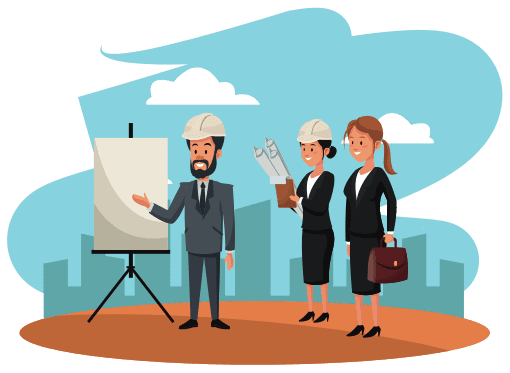 Landscape architecture is all about the rural and urban environment. It is what you experience when you walk out of your door. This field is about creating and designing great parks, public spaces, wildlife habitats, and cities.
An undergraduate degree in Landscape Architecture features disciplines that are applied in creating solutions for both built and natural environments. It may not automatically open any doors for an architecture career. Still, this degree program is an excellent design education that can prepare anyone who is motivated to become an architect.
Now, you can choose between two degrees: Bachelor in Landscape Architecture or Bachelor of Science in Landscape Architecture from an accredited school. The former may take four to five years to finish, while the latter typically requires four years.
Core courses for both degrees may include Regional and Design Ecology, Landscape Architecture Design Fundamentals, Landscape Plants, Design Implementation, Site Design Studio, Landscape Construction, Regional Design Studio, Urban Design, and many more.
Degree internships are required and may vary in each institution. You need 124 credit hours or more to complete the degree.
---
Bachelor in Environmental Design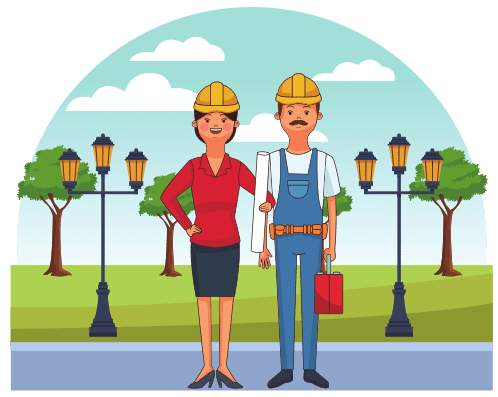 Environmental Design focuses more on the creation and design of sustainable environments. Students in this undergraduate program are equipped with skills to analyze, understand, and provide solutions to problems involving cultural, physical, economic, social, and political environments.
It should not be confused with Environmental Studies. This degree stems from design education but examines how design can maintain, manage, or improve environmental conditions.
Environmental Design students are exposed to courses like Urban and Environmental Planning, Design Studio, Architectural Design, Sustainable Urban Environments, Local Government Policy and Politics, Real Estate Development, Architectural Graphic, Architectural Structures, and Environmental Controls.
A Bachelor's in Environmental Design is one of the preparatory degrees you can take for a Master's degree in Architecture. The total credit hours vary per school, with a minimum of 120 hours given four years to finish.
Online Bachelor's Degree for Becoming an Architect:
Academy of Art University – Bachelor of Arts in Architecture
University of Arizona – Bachelor of Science of Sustainable Built Environments
East Carolina University – Bachelor of Science in Design
Academy of Art University – Bachelor of Fine Arts in Industrial Design
Arizona State University – Bachelor of Science in Urban Planning
Texas State University – Bachelor of Science Urban and Regional Planning
Academy of Art University – Bachelor of Fine Arts in Landscape Architecture
For some additional information, check out these links: