What's a more compelling reason to become a game warden than having the desire to protect wildlife and natural resources? If you long to work as a law enforcement officer, want to be involved with wildlife advocates, or simply love working outdoors, then you may be interested in becoming a game warden.
A game warden career gives you the fulfilling experience that comes with protecting wildlife, enforcing laws on fishing and hunting, and in keeping guard wetlands, rivers, lakes, coastlines, beaches, deserts, hiking trails, and backwoods.
OBD's Guide to Game Warden Degrees' Page Jumps!
Featured Programs
Bachelor's Programs for the Game Warden Career Path
* Bachelor's in Wildlife and Fisheries Conservation/ Wildlife Management
* Bachelor's in Environmental Management
* Bachelor's in Criminal Justice
* Bachelor's in Biology
How much does a game warden make?
What are the primary tasks of a game warden?
What does it take to become a game warden? How should you best prepare for this career?
Bachelor's Programs for the Game Warden Career Path
Discover a list of accredited bachelor's degree needed to become a game warden:
Bachelor's in Wildlife and Fisheries Conservation/ Wildlife Management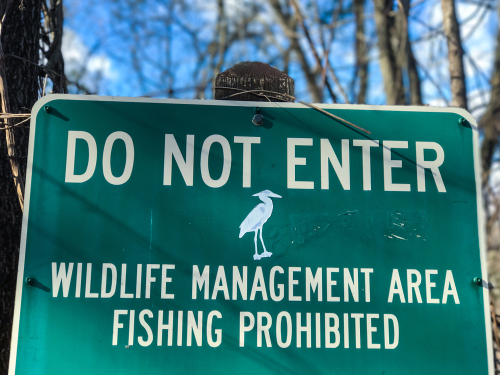 A Wildlife Management undergraduate program provides a strong foundation for students who want to develop their expertise in ecological principles and appreciation for wildlife. Most programs balance classroom work and practical experience in the field.
You will learn courses that focus on animal welfare, plant ecology, principles of wildlife, wildlife techniques, ecology management, wildlife habitat, forestry, park wildlands management, wildlife technology, watershed management, and more.
Schools may take you on exciting field trips to wildlife areas, do laboratory studies, and let you participate in outdoor activities to observe natural resources and wildlife habitats. Thesis or senior projects for capstone classes may be required.
You can earn this degree when you complete 120 credit hours. The average tuition for this program in public institutions is $6,885 and $24,870 for private colleges, as reported by DATA USA.
Top Online Bachelor's in Wildlife Conservation/Management Degrees:

Unity College
Oregon State University
American Public University
---
Bachelor's in Environmental Management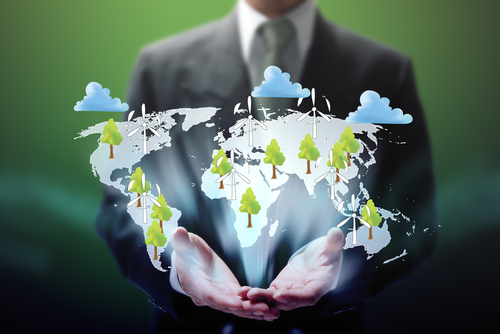 Environmental Management degree programs are available at many colleges across the country. This program will help you study the impact of management methods on ecology and wildlife.
With a combination of fieldwork and theory, environmental management students explore the use of energy, food, and water in a sustainable manner.
In addition to the school's general degree requirements, you will learn several core courses, including:
ecosystem principles,
environmental policy,
geographic information systems,
environmental technology,
environmental assessment techniques,
environmental law,
environmental and society, and much more.
This program will develop your critical thinking skills needed in creating environmental management plans, safety and health policies, and collaborative environmental practices and regulations.
Median in-state public tuition is $6,916 while out-of-state private tuition is $33,335. You should complete at least 120 units, including capstone projects that address pressing environmental management problems.
Top Online Bachelor's in Environmental Management Degrees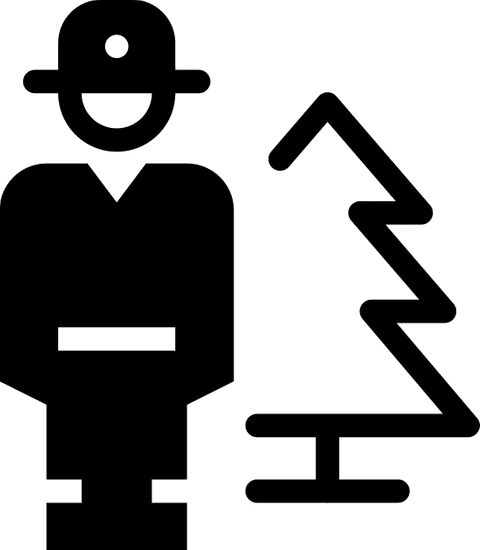 University of Florida
University of Maryland Global Campus
Columbia Southern University
University of Arizona
Arizona State University
Oregon State University
Wilmington University
Prescott College
Stevenson University
---
Bachelor's in Criminal Justice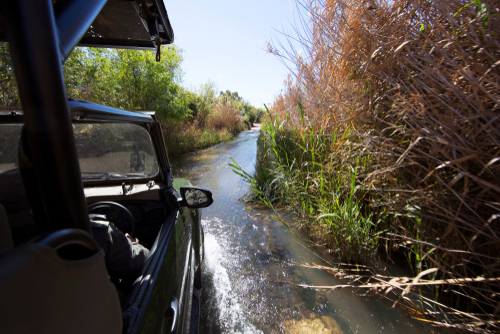 A bachelor's in Criminal Justice gives you the chance to study the program in fields like law enforcement, corrections, crime scene investigation, crime mapping, cybercrime, and juvenile justice.
These fields of study are vital in becoming a game warden since you will be enforcing fish and wildlife laws. Having this degree will lead to a long way toward the educational requirement for the job.
The core courses include:
criminology,
technical reporting and writing in criminal justice,
criminal justice research,
criminal investigations,
law enforcement,
community corrections,
drugs and society,
and cultural criminology.
Most schools offer internship programs for senior criminal justice students that will introduce and help them participate in organizations like the FBI, Interpol, police department, etc.
Average tuition for criminal justice programs is $6,300 for in-state public colleges. Students from out-of-state private institutions spend an average of $25,340 for tuition. You will need 120 credit hours to earn this degree.
Top 10 Online Bachelor's in Criminal Justice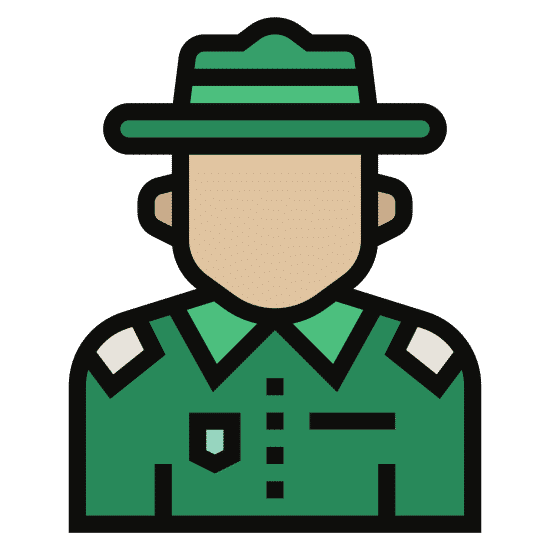 Arizona State University
Florida International University
Washington State University
University of Central Florida
University of Nebraska at Kearney
Fort Hays State University
Liberty University
Pennsylvania State University
Sam Houston State University
---
Bachelor's in Biology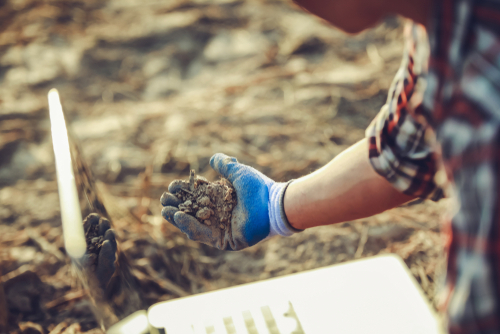 A bachelor's degree program in biology won't provide you the necessary education for law enforcement, but it will give you the fieldwork and a solid foundation of sciences.
Having a Biology degree will mean great help when you fulfill game warden duties like collecting and compiling biological data, conducting practices for biological conservation, and research on the complexities of the ecosystems.
Some of the core courses are:
organismal diversity,
ecology,
anatomy and physiology,
cell biology,
marine biology,
biostatistics,
and microbiology.
Schools may offer track-specific courses like criminal justice, environmental law, conflict management, and policy development, to mention a few.
The average tuition for public colleges is $8,190, and private colleges cost $36,520. Many schools will require the successful completion of a senior research project. Earn this degree by completing 120 credit hours.
Top Online Bachelor's in Biology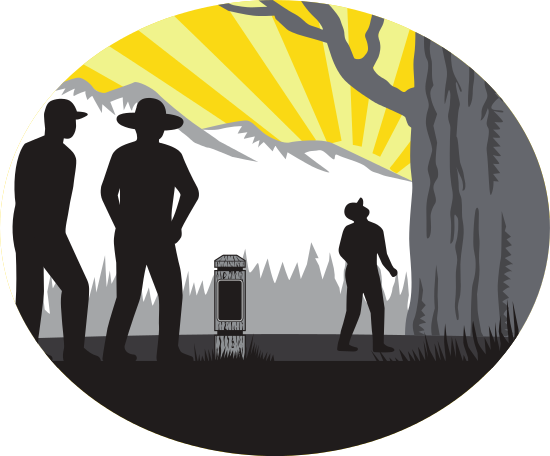 University of Florida
Arizona State University
Florida International University
Logan University
Bellevue University
Excelsior College
---
Frequently Asked Questions
Depending on the state's fish and wildlife agency, game wardens have several designations. They may be referred to as conservation officers, wildlife officers, or wildlife troopers. Just like their titles, their duties and responsibilities also vary from each state.
Take, for instance, wildlife officers in Texas who are granted the same authority as sheriffs to arrest and serve criminals. They are also commissioned as peace officers.
On the federal level, the U.S. Fish and Wildlife Service has game wardens assigned to different roles. They can be designated as: individual agents, detectives, inspectors, or scientists on international or large-scale cases involving fishing, hunting, wildlife, and environmental issues.
How much does a game warden make?
The U.S. Bureau of Labor and Statistics has reported that the median annual wage for game wardens is $57,810, and those assigned to the federal government may reach up to $88,060 per year.
Game warden, sheriffs, and all other police-related careers are expected to grow by 5% until 2030. Excellent pay, generous insurance, and retirement plans, and career advancement possibilities are some of the benefits of becoming a game warden.
The top five states with the highest number of game wardens are Oklahoma, New Jersey, Virginia, Illinois, and Indiana. The states with the most Game Warden jobs are Oklahoma, Virginia, Rhode Islands, Connecticut, and Illinois.
What are the primary tasks of a game warden?
To ensure rules and regulations for various games per season are met, game wardens carry out enforcement, public interaction, and educational conservation programs. In most states, they are are in charge of:
investigating crimes in wildlife,
tracking poachers and illegal animal sellers,
issuing licenses for fishers and hunters,
conducting search and rescue operations,
and monitoring fishing and hunting activities.
Game wardens also ensure public safety in activities where wildlife population is high, preserve wildlife through maintaining its population count, collect and compile biological samples and data.
Public interaction is vital in a game warden's job as it is their responsibility to run conservation, outdoor safety, and other educational programs. Testifying at trials, provide assistance to law enforcement agencies and court cases are all part of their duties.
A day in the life of a game warden is a whole adventure. You may start your day with a call from snowmobilers about seeing tracks of blood on their trails or hunters stuck frozen in ice. You take a few sips from your coffee and get ready to drive to the field.
The job is quite demanding. Your day may also start with organizing schedules for the open season or getting information from candidates down to holding conferences for them. You take time to survey the weekend harvest or investigate suspicious hunting in some areas. You can be dressed up to go to court and testify. No two days are alike.
During rainy seasons, you may get a lot of calls on your radio or cellphone from people reporting some back roads impassable. Game wardens take most of the information from the public—hunters, ranchers, campers, and hikers.
On favorable weathers, you may be checking different spots to see if regulations are followed or handle people using drugs while camping or fishing. Your day depends on what season or month you are in. Nighttime work may mean checking for illegal hunters who use tools that put nocturnal animals in danger.
Dangers on duty means that every person you encounter may hold a knife or gun. Accidents happen, you may stumble upon an illegal farm, or be outnumbered by criminals. You may even find yourself dealing with extreme heat or cold during rescue operations.
Each season holds different sets of challenges to a game warden. All of these fulfill the need to preserve wildlife, save people's lives, and make the world a better place. You work full-time on an irregular schedule that includes holidays and weekends.
What does it take for you to become a game warden? How should you best prepare for this career?
This profession requires miles of hiking, running, walking, and even swimming, but just because you haven't tried hiking, camping, or hunting in your life, doesn't mean you aren't fit for the job. You will undergo training and preparation for all of these.
A good foundation for this career is the dedication to wildlife conservation. This will help you make ethical decisions when faced with difficult situations. Game wardens need physical stamina and a healthy mental capacity to deal with violent cases.
Communication and interpersonal skills are a must when educating the public and spreading awareness effectively. You will also need exceptional leadership skills since you will be leading people and setting as a good example. Integrity will help people trust you to protect them and the wildlife.
While there is not one specific program required to become a game warden, it is essential to note that agencies expect applicants to hold at least a bachelor's degree. You will spend much time studying, investigating, and analyzing scientific information. It is best to look for a program related to biology.
As mentioned, game wardens are given the same authority as police officers; therefore, programs that focus on law enforcement are also highly recommended. You may take a criminal justice program with a minor in biology or any related study.
A degree will help you build your skills in writing, analysis, observation, and attention to detail. Remember, however, that regardless of your degree, you will be required to undergo training in your state academy to become a game warden.
---
Related Links: