We have compiled a list of the best resources and tools for landing a better job in today's job market! Let's get started!
The latest batch of college graduates is joining the workforce. As degree holders, they generally enjoy advantages over their non-degree-holder peers.
They are more likely to find employment faster and earn more.
They also get better opportunities in a thriving economy than during a recession,
and, unlike those who didn't get their degree, college graduates don't risk being unemployed.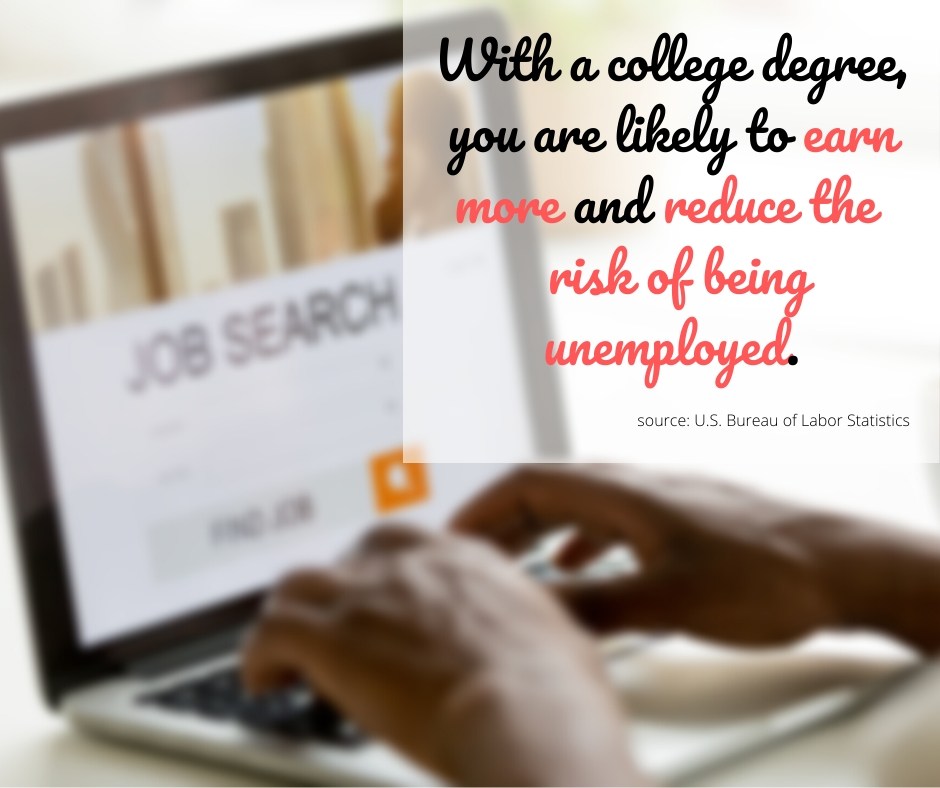 According to the U.S. Bureau of Labor Statistics, the unemployment rate was at 3.6% in April 2022. The current entry-level opportunities look promising but not record-breaking. The New York Fed says the unemployment rate for fresh graduates was 3.7% in May 2021.
Featured Programs
While the numbers suggest promise, college degree holders face some challenges.
Did you know that 25% of today's new college graduates earn less than degree earners in the previous years? The median salaries for fresh graduates were no superior in 2018 than in the early 2000s and 1990s. Today's college graduates also risk being unemployed more than the degree earners nearly two decades ago.
Still, there is no better time than now to carve out a career for yourself!
Ultimately, the current labor market presents college graduates with numerous career prospects. College graduates pursue careers in social service and the creative industries for higher pay and lower career risks, armed with a degree that secures them from economic dips and job uncertainties.
Use these page jumps to navigate the sections easily!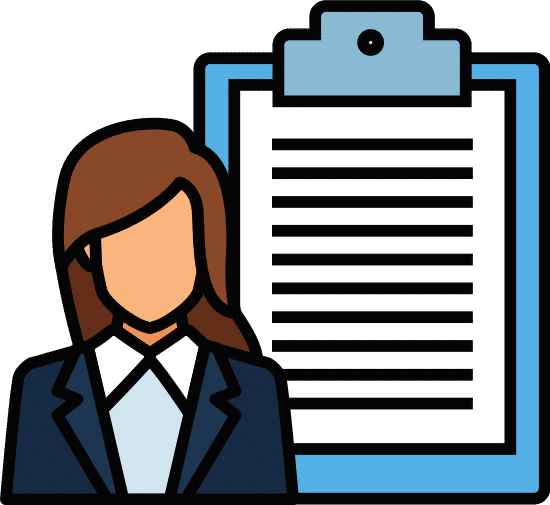 Fundamental Tips for Finding Work
Tools & Resources for Your Job Search
Job Search and Listings
Salary Information and Comparison
Career Advice
Official Job Data and Statistics
Careers.org
U.S. Bureau of Labor Statistics
Networking Opportunities
Still Without a Better Job? These Tips Might Help
Although a not-so-successful career search can be discouraging, giving up is not the answer. There are numerous ways to avoid repeating these mistakes as well as different things you'll consider to get it right the next time.
∇ Set the Right Direction
Sending 10, 20, or even 30 applications at a time isn't exactly unheard of. Instead of mindlessly applying for a job, pay close attention to the job specifications. Seek to be employed only by those who need and value your skills.
∇ Don't Undervalue Applicant Tracking Systems
In today's modern recruiting process, applicant tracking systems are the name of the game. That said, it is generally challenging for your CV/resume to land in the hands of a potential recruiter. Hiring or human resource managers are significantly relying on the power of the applicant tracking systems to find suitable potential employees based on keyword matches.
Make sure you have similar keywords from the job description that are integrated into your CV/resume.
Scan your CV through an online applicant tracking system to correct any mistakes or missed prospects before forwarding it to the hiring managers.
∇ Don't Miss the Cover Letter
A beginner's common mistake when applying for a job is failing to create an effective cover letter. Many people assume that hiring personnel will not read it, and it's generally a waste of time. WRONG! Despite the fact that they won't always take the time to read it, a cover letter gives them an overview of your work ethic, personality, and impression in a way that resumes cannot.
∇ Keep a Professional Network (and Grow It)
In the modern job search, a referral offers you higher chances of getting noticed and potentially hired by employers. Not only does the referral program offer a cheaper alternative to recruitment, but it also makes you more competent in the eyes of the recruiter as there are an initial impression and connection you have established to vouch for your application.
If you don't have a big professional network, you can attend networking events to increase your chances of being noticed and hired.
∇ Don't Depend Entirely on Job Adverts
While job advertisements are an essential source for career opportunities, you shouldn't depend entirely on them to secure a new career. You can make a shortlist of the employers you'd like to work for. Never underestimate the power of LinkedIn when exploring new career opportunities. It has a tailored algorithm that enables you to receive job suggestions based on your work experience and skillsets.
Creating and maintaining an extensive professional network may open a world of possibilities in the form of contracts, change of career direction, or collaboration.
It is crucial to take opportunities to establish networks; you never know when a contact comes handy.
Attend meetings, conferences, or seminars, and join professional groups.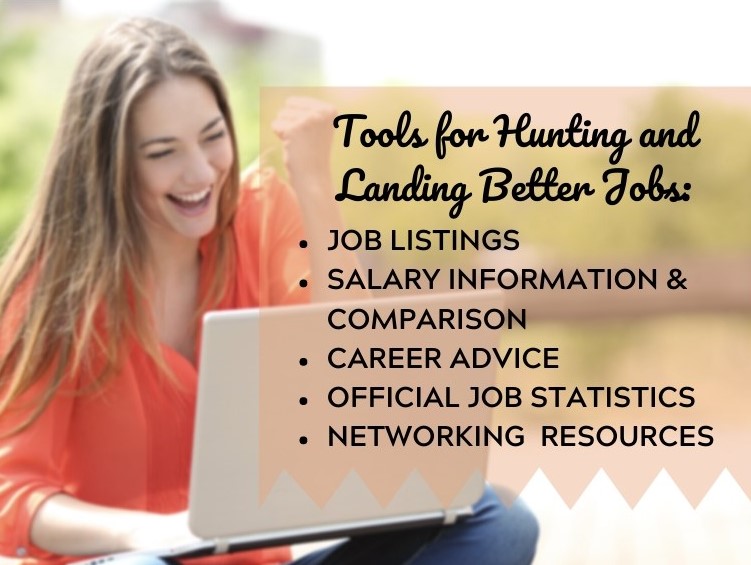 Tools & Resources for Your Job Search
One of the most effective ways that modern job seekers use to explore numerous employment opportunities is through different online resources. There are multiple job boards, staffing companies, social media networks, and aggregators to choose from.
To assist fresh graduates and career shifters, we rounded up the ten best resources and tools for landing better career prospects as well as support you on your pathway to landing your dream career.
Out of the many out there, we highlighted the most effective programs to get you started in the right direction.
Job Search and Listings
There are many job sites/job listings on the internet, but the best job search platforms and job board sites provide search tools that are easy and convenient to use and enable you to look for suitable jobs based on the field of employment you are searching for, your current or preferred location and other relevant criteria.
LinkedIn is a top networking platform that enables people to find career prospects through their extended network. User profiles on LinkedIn serve as resumes or portfolios.
People can easily share job-related content and seek or ask for recommendations.
Users can join groups, follow employers or companies that they find promising or exciting, and participate in conversations relevant to their career search.
Premium accounts are paid and can enjoy more advanced search features and services.
Developed in 2003, this platform is commonly considered the standard for professional networking social media websites.
Hiring Managers and Recruiters utilize LinkedIn to search for job applicants or prospective candidates. If a person doesn't have a LinkedIn account, he or she will not appear during searches.
Setting up a LinkedIn account also means that people can utilize the platform to research potential companies, hiring managers, interviewers, and recruiters, which is advantageous before sending out applications and attending job interviews.
Even if someone isn't actively looking for job prospects, they can use the platform to connect with former colleagues as well as a link to different people they met during conferences, networking events, and workshops.
CareerBuilder has been an online platform that hosts millions of job vacancies or listings. The platform enables job seekers to post their resumes/CVs in any format for recruiters and offers professional development resources such as salary comparison tools and career advice.
Established for more than 20 years, CareerBuilder is one of the largest job boards.
Its robust search functionality enables job seekers to filter by numerous criteria, such as salary range, job title, and location.
The platform has partnerships with news media around the nation and collects job vacancies from them.
Created on a concrete foundation of billions of data and extensive user and client feedback, the Talent Discovery Platform of CareerBuilder allows companies to hire 30% faster and support job seekers as they pursue the next steps in their career development or explore other job opportunities.
The platform has also helped companies to fill open vacancies and develop a pipeline for the future of recruitment, resolving recruiting challenges with proven solutions. It has brought innovation and upgraded the recruiter experience to a whole new and improved experience.
The improvised Talent Discovery Platform enables recruiters and hiring managers to configure their dashboards and use all their recruiting tools in a single module that is suitable for the way they work. The tools integrated into CareerBuilder enable candidates to explore the best paying careers, career advancement opportunities, and skills development.
Glassdoor initially began as a company rating website with anonymous reviews created by current and former employees.
It advocates itself as providing job seekers insights into a prospective company's benefits, work-life balance, salaries, work environment, and hiring process.
Glassdoor also enables employers to examine job candidates and market their businesses or establishments for job seekers.
The platform serves as an essential resource for applicants who are interviewing or considering whether to accept an offer or not.
Glassdoor was founded in 2007 by Tim Besse, Rich Barton, and Robert Hohman. Today, Glassdoor is one of the fastest-growing careers and recruiting platforms. The platform's transparency aims to develop spans – from employee satisfaction, salary, workplace environment and culture, opportunities for career growth and advancement, and company values.
Discovering and learning what it was to work for a specific company was challenging before Glassdoor. Candidates who are interested in a particular company conduct vague research over the internet and solely on their own unless they know someone who works for the company itself.
In addition, Glassdoor allows candidates to search and apply directly to job vacancies as well as to discover more about potential employers and their favorite industries. It provides essential information such as CEO approval ratings, open job listings, job interview questions and information, salary rates; benefits package, and current and former employee reviews.
Job applicants have access to a wealth of information to help them make informed decisions. Today, it is a candidate-driven labor force, indicating that talented professionals are in demand; therefore, there is no shortage of career opportunities and companies to choose from.
Indeed is one of the largest aggregators of job postings from across the internet.
This platform merges job listings from staffing agencies and job boards in one site.
It compiles pieces of information from several company career pages and enables job seekers to search locally and internationally.
According to Indeed, 9.8 jobs are integrated into its platform every second globally.
Free resources such as a resume builder tool come in handy for job seekers.
The company thrives on improving job seekers' experiences by reviewing jobs to ensure they are of the highest quality and provide the best experience in hiring, applying, and recruiting. A dedicated team of Search Quality staff and members work hand-in-hand to ensure job postings contain accurate information as well as offer easy and convenient access to contact information and job details.
Indeed investigates hundreds and even thousands of complaints from job seekers reporting reduced quality listings. Indeed's Search Quality team has identified several persistent problems with postings from recruitment-based companies, including inaccurate job descriptions, location blasting, and high rates of duplication.
ZipRecruiter started as a tool for small businesses to promote job listings at a lower price.
It is now an online employment platform that utilizes AI technology to connect companies and establishments of different sizes with job seekers through email, mobile, and web services.
Job seekers can use ZipRecruiter's mobile app to explore and apply to jobs and get notifications as soon as their job application has been reviewed.
ZipRecruiter has numerous partnerships with many leading job boards.
SimplyHired is a job search platform and mobile application that gathers job listings from all over the internet, including niche job platforms, job boards, and company career pages.
The platform reports that it contains job vacancies from 700,000 unique employers or companies and operates job search platforms in 12 languages and 24 countries.
One of the many advantages of SimplyHired is that it enables job seekers to narrow down their focus. They can search for all the available positions or job vacancies in their local area by simply inputting their respective zip codes.
The platform then provides job seekers with the data and information about the local job market as well as other relevant information and statistics.
Job seekers get financial and employment information and plot their current salary against local and national average wages. SimplyHired also showcases a robust "telecommute" search engine feature, allowing job seekers to find career prospects posted on job boards that highlight home office positions. The telecommute option also connects them to different company websites and online sources with remote jobs.
Job Seekers can access SimplyHired's salary estimator if they are curious about job wages and how current incomes stacks up against competitors in the job market. Additional features include Simply App, which allows job seekers to quickly and conveniently apply for job positions. They will add essential details such as name, phone numbers, and email address.
GradStaff helps connect fresh graduates with companies looking to employ entry-level professionals. They can be a great platform to work with because they will conduct job interviews with candidates and help them find job vacancies that fit their career aspirations and personalities. Job seekers can do online research for entry-level staffing firms to check if there are local firms or agencies in their city or area in which they prefer to work.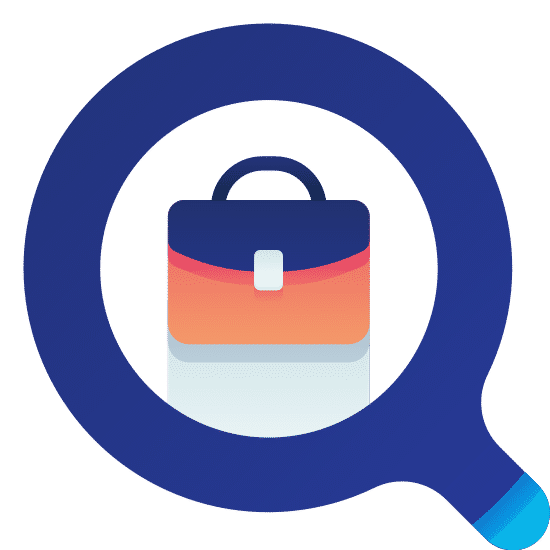 Salary Information and Comparison
Salary/Compensation Research sites provide job seekers a better perspective of just the right figures to aim for and of what salary increases you can expect as you progress further in your profession. These websites will assist you in doing your tasks in different industries.
Similar to PayScale, Salary.com stores information or data related to compensation to help candidates have a comprehensive understanding of their possible value to a company or organization. Recruiters and establishments may also utilize the platform to budget for new roles or opportunities.
Salary.com is an effective platform for salary benchmarking. Also known as compensation benchmarking, salary benchmarking is the method by which internal occupations are matched to external jobs with the same responsibilities to examine the market rate for each role.
When developing a new position with complete information on corresponding wage and job responsibilities, it is crucial for those employed in human resources to conduct salary comparisons and market assessments accurately and efficiently.
Several factors, including educational attainment, company size, and geographic location level considerations into the final wage, and other factors must be considered before filling the job vacancy.
Salary Benchmarking is crucial when hiring employees. Before hiring them, recruiters or hiring managers need to create a foundation. If the foundation is weak, companies will set themselves up for failure. If performed incorrectly utilizing bad market salary data, companies will have a challenging time attracting the best candidates or risk appearing like a fool by promoting a job vacancy with a wage completely out of relevance with the rest of the labor market.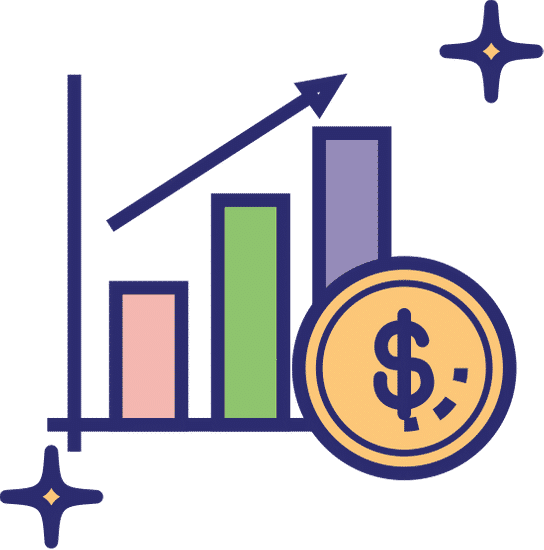 PayScale is a platform that contains relevant information related to salary and wage for thousands of career opportunities.
Candidates can utilize the platform to explore new industries or develop their strategies when negotiating for career advancement or a new position or role.
It is one of the best salary calculator websites to evaluate wage offers and helps candidates to decide if an organization or company's salary ranges are reasonable and appropriate enough for their work experience.
From a new graduate's perspective, the salary range refers to the amount a candidate would accept for an open position. A salary range is not a flat amount; however, it is generally provided when an establishment asks for salary requirements.
Providing a salary range offers flexibility for consideration of the job and in negotiating a wage. Fresh graduates must set a salary range in which the lowest end of the scale must cover all expenses. They don't want to accept an offer at the lowest end of their salary range only to find out that they cannot afford anymore to pay bills.
Job candidates must ensure that the salary is a match for the type of profession they are seeking. It is ideal to avoid pricing themselves short of the job market or undersell themselves and get compensated too little. That said, PayScale comes in handy when selling or marketing oneself in terms of salary range or compensation.
SalaryList offers salary information and records for current careers by company, industry, state, and job title. The United States Department of Labor and/or official reports from different companies and industries are the primary sources of all the data in the site, allowing job seekers to have accurate and up-to-date information.
Salary Expert provides free career salary potential, salary reports as well as the cost of living trends or analysis. The data and information are updated daily to provide accurate and up-to-date information to job seekers. Career shifters can also search for job positions by salary through this site.
The Bureau of Labor Statics offers salary information and data for several jobs and occupations through its Occupational Outlook Handbook. It provides search functionalities according to occupation groups and offers vital information such as expected salary, career growth, median pay, job outlook, and work environment.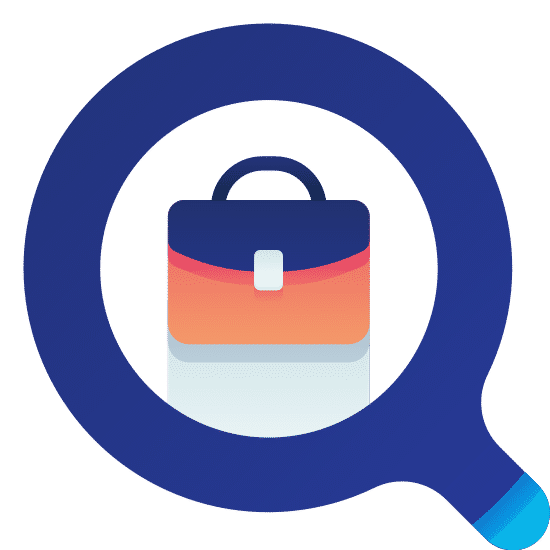 Career Advice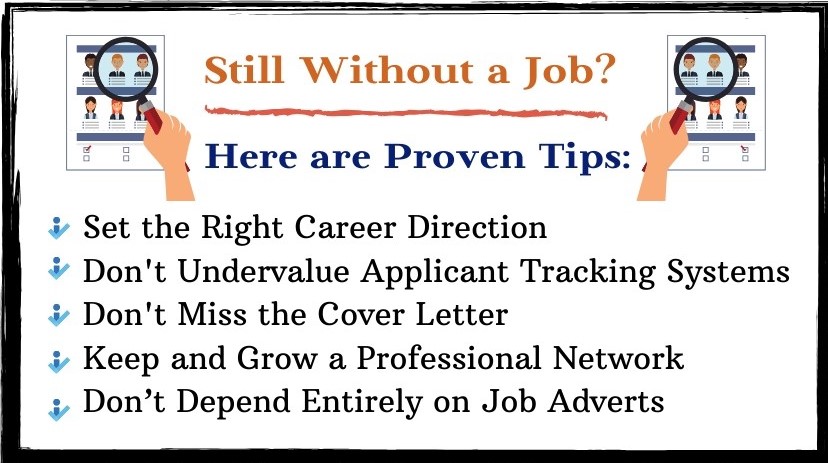 Career Advice websites are specifically launched to provide job seekers with motivational tools, professional guidance, and preparation strategies. These platforms are more than just standard career recommendations and dive into work-life balance methods by delivering content such as newsletters, blogs, free resources, and podcasts.
The Muse curates career advice on several topics such as how to find fulfilling professions, how to respond to common job interview questions and the most successful formatting guidelines for effective cover letters.
The platform creates in-depth profiles of establishments or companies seeking top talent or competitive job candidates, highlighting their brand through behind-the-scenes video contents of the workplace and team culture, current job openings, and job interviews with employees.
Idealist Careers site helps professionals and job seekers search for jobs that provide impact to society. It offers features a section with numerous articles providing professional advice, assisting you in making a positive impact, and shifting in your professional endeavors.
The U.S. News & World Report is a diverse platform and publisher of news and information as well as a great source of yearly prints and e-book publications of its array of reputable rankings involving the U.S. It has garnered a reputation as the prominent provider of service news and pieces of information that offers several articles on improving one's life including career advice.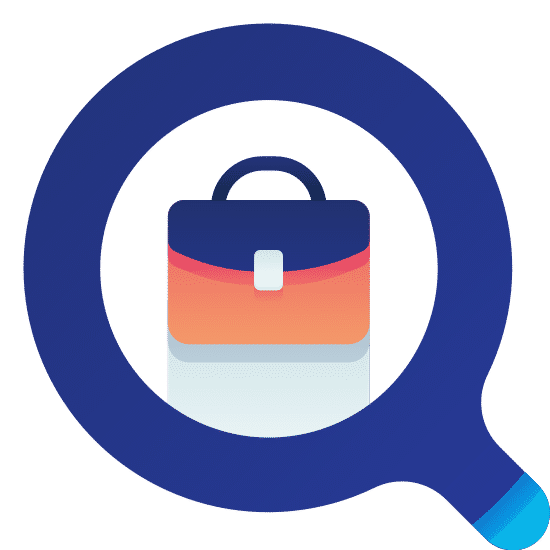 Official Job Data and Statistics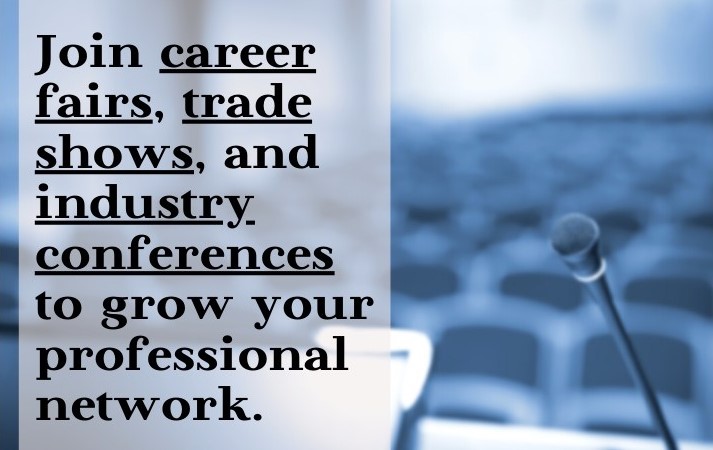 Official Job Statistics websites provide job seekers with relevant information related to career outlook and the number of workers in a specific field or industry.
It helps them provide career outlooks in the foreseeable future, which allows them to make career decisions according to their goals and aspirations.
Careers.org is a one-stop-shop not just for career advice and job listings but also includes in-depth profiles, insights, and outlook on thousands of academic programs, industries, occupations, and even pieces of training. It has career-related resources such as education center, career changer, salary calculator, and job search per category.
Aside from being a salary/compensation comparison, the Bureau of Labor Statistics serves as an extension of the U.S. Department of Labor, providing extensive research and publications of statistical data on the workforce or labor market, productivity, and prices.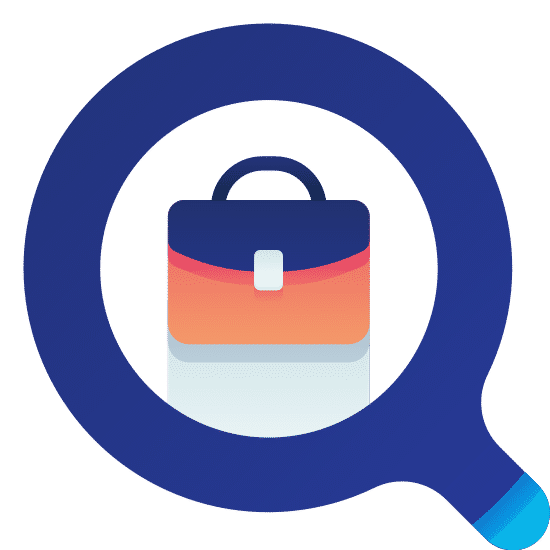 Networking Opportunities
Networking Opportunities are one of the methods to provide an inexpensive approach to promoting your business; collaborate and interact with investors, and enhance your client base. The most challenging aspect of networking is getting initiated, but once you start, you'll experience meeting the same people at events and be invited to important gatherings.
Several colleges, recruiters, employers, universities, and even government organizations generally facilitate career fairs. The setting can become fast-paced and occupied, so it's best to arrive earlier than scheduled and enhance and prepare your elevator pitch.
Trade Shows are exhibitions in which industries advertise themselves. Part of participating in a trade show is to network as it's one of the simplest ways to collaborate and interact with influential people in your industry.
Conferences, Workshops, and Meetings for trade and professional associations generally include formal networking exhibitions. They also provide several opportunities to establish contacts during workshops and meetings. By volunteering at conferences, you can highlight your work style and earn visibility.