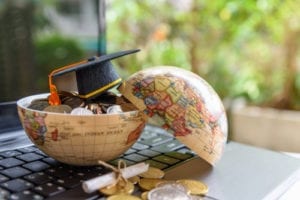 One of the most pressing (and perennial) issues facing college students today is the cost of education. In the United States where student loan debt in the United States has skyrocketed to $1.5 trillion, the real worth of attending college has sparked debates.
Many argue that college costs at expensive colleges are crippling individuals who only dream of earning a degree and carving a name for themselves in their chosen career paths.
For parents, sending a college student means paying hefty college fees for years so their kids get the best chance at shaping a lucrative career and securing their future.
Why College Price Tags Vary
The National Center for Education Statistics of the U.S. Department of Education reports that as of 2016, full-time undergraduate students in degree-granting institutions pay an average of $22,432 in tuition, fees, and room and board rates.
A 2015 study revealed that differences in college price tags are based on instructional expenditures, including salaries, pensions, and the cost of living of teachers or instructors. The type of colleges, as it pertains to their course offerings and academic programs also explains why tuition prices vary. Colleges with large engineering classes as well as research universities are more costly to operate, hence the more expensive college tuition and fees.
In the United States, and as standards dictate in most universities worldwide, colleges charge out-of-state students higher fees that, in turn, fund the operating costs of the institution.
Make Your College Education Worth Your Every Penny
The sky-high college rates can be a dream killer for many students and their parents. They usually find themselves caught in a dilemma, asking a difficult question: is it worth attending a high-priced university? Here are three actionable tips to arrive at an educated decision:
Think of college education as an investment. After all, quality education is priceless.
Consider the potential earnings of college graduates, particularly those who attended your college of choice. Set your expected return on investment and evaluate the salaries of graduates in your chosen field from the university. Find out how they fare in their careers and if their expectations are met.
Find financial aid options.
Many elite and Ivy League colleges offer financial aid options. In most cases, they set specific standards and policies that are need-based. You may also consider other financial aid options outside what the university offers.
Are you setting your priorities straight?
Sending a child or children to high-priced college institutions may be a decision that the family has prepared for. If you are certain about your finances today and in the years to come, including for emergency needs, there should be no problem spending money on very expensive colleges. Otherwise, shop around for other, more affordable college options.
The World's Most Expensive Colleges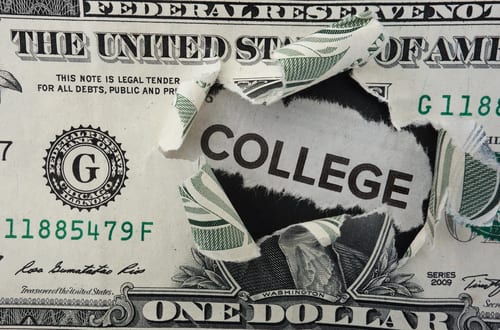 Just how expensive can a college education get? We rounded up the most expensive colleges around the world. To come up with this list, we primarily factored in undergraduate college tuition rates for the current or the latest academic year.
Also mentioned are other costs including living expenses such as room and board or residence and additional course fees as disclosed by the official website of each college or university. These costs do not apply to graduate students and international students. We also mention the financial aid options, if any, that each university offers.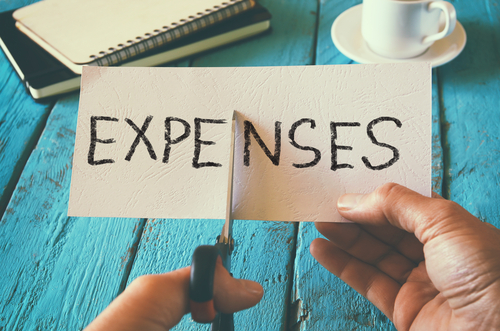 10. University of Melbourne
Melbourne, Australia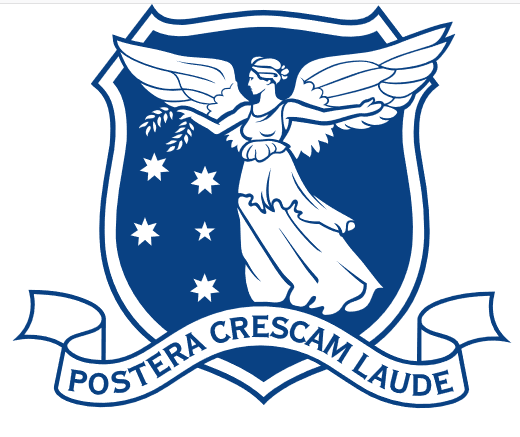 US$25,878 or AUD9,050 per year + US$215 or AUD303 in fees for Commonwealth Supported students
"We connect with thought leaders around the world to tackle society's complex problems in innovative ways."
The University of Melbourne links to over 100 research centers and institutes. It is ranked No. 1 in Australia and #7 globally for graduate employability. To encourage students to develop and execute ideas that impact and address social, economic, environmental, or cultural issues in the country and abroad, the university's Student Engagement Grants provide funding of up to AUD250,000.
In 2018, Undergraduate domestic students paid US$7,790 or AUD10,958 per standard year. This translates to about US$973 or AUD1,369 per subject for 12.5 credit points. Students in a Commonwealth Supported Place are charged an amenities fee of US$215 or AUD303 for full-time students. Part-time students pay $161 or AUD227.
---
9. Oxford University
Oxford, England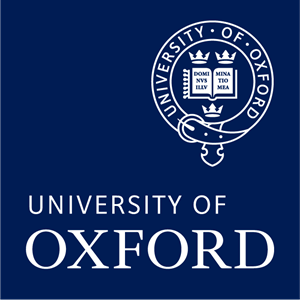 Course fee: $12,045 (£9,250) for academic year 2019/2020
"Oxford University believes a world-class education will expand your choices and enrich your experiences, allowing you to fulfill your potential and make the most of life's opportunities."
The oldest university in the world, the University of Oxford is a research-based institution. Students are offered personalized learning through tutorials from academic experts. They also have access to world-class learning resources and work with some of the best-known figures in research. Oxford University is consistently a top-rated school all over the globe.
The majority of Oxford University undergraduate Bachelor of Arts degrees can be completed in three years. Others may also last four years, including Computer Science (MCompSci), Engineering Science (MEng), and Physics (MPhys). Medicine comprises a three-year pre-clinical stage toward a BA in Medical Science and a three-year clinical stage.
UK or EU undergraduate students for the academic year 2019/2020 pay the course fee of £9,250 or $12,045. EU students are eligible for student loans for the entire duration of their course.
---
8. Queens University
Kingston, Ontario Canada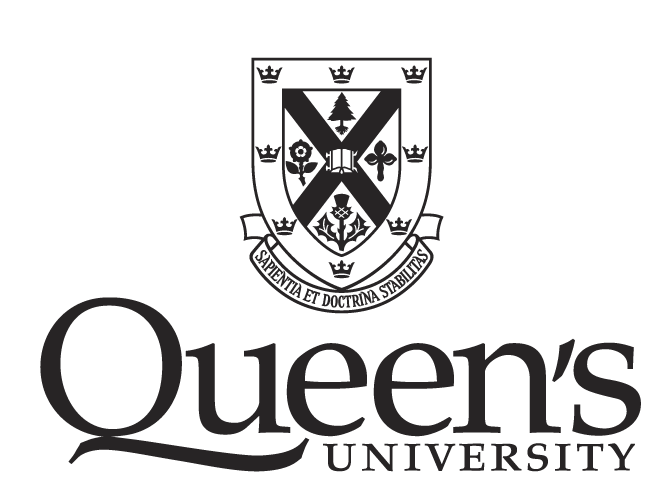 Tuition: Up to US$19,955 or C$27,513 (2018-2019 Academic Year for domestic students)
"Queens University is committed to providing a high standard of accurate and timely service in a fair, friendly, and comprehensive manner."
Queens University operates within a framework of University Senate, Faculty, and government policies. It is the school of choice of more than 25,000 students, professors, researchers, and artists with 2015 Nobel Prize winner Dr. Arthur B. McDonald as one of its world-renowned instructors.
Undergraduate and graduate programs at Queens University include arts and science, engineering and applied science, business, health sciences, education, policy studies, and law.
There are currently 20,000 full-time and 3,000 part-time undergraduates attending Queens University. Students pay as much as US $19,955 (C$27,513) exclusive of other fees such as library fines and Flex dollars for meal plans throughout the academic year.
---
7. Nanyang Technological University
Nanyang Avenue, Singapore

Tuition: $15,700 SGD or $11,619 USD
"NTU has formed a task force to harness new learning technologies and recommend strategic moves to be ahead of the e-learning curve."
At Nanyang Technological University in Singapore, a research-intensive public university, non-subsidized Singaporean students or citizens not receiving tuition grants, pay $23,185 in fixed tuition as of 2018. For Accountancy, Business, and Double Degrees in Accountancy & Business, Business and oCmputing, Business & Computer Engineering, Medicine, and Renaissance Engineering Programs, the tuition rate is $11,619.
Offered at NTU include Accountancy and Business, Art, Design & Media, Communication Studies, Education, Engineering, Humanities, Medicine, Science, Social Science, and Sports Science. NTU's Lee Kong Chian School of Medicine was established jointly with Imperial College London.
NTU has more than 33,000 undergraduate and postgraduate students.
---
6. University College London
London, England

Undergraduate tuition: US$11,027 or £9,025 (full time 2017/2018 academic year)
+ $ US$19,678 or £15,103 in living expenses
"UCL is taking on some of the biggest challenges of our time, and making vital contributions to the public good."
A constituent college of the federal University College London, University of College London is a multidisciplinary public research institution in England. Founded in 11826, UCL now has over 38,000 students from 150 countries.
UCL's research is recognized for its significant impact across a gamut of disciplines, including "clinical medicine, computer science, crime science, dentistry, earth sciences, economics, education, English, geography, laws, pharmacy, philosophy, political science, psychiatry and neuroscience, psychology, public health, and Slavonic & East European studies."
Full-time 2017 to 2018 undergraduate entrants paid US$15,703 or £12,052. Part-time students are charged US$6,026 or £4,625. Living and day-to-day expenses and additional costs bring a total average of US$19,678 or £15,103 per academic year. UCL students will be eligible for financial aid through student loans and grants.
---
5. University of Cambridge
Cambridge, England

Estimated cost: $32,657 (for 2018 academic year, exclusive of meal and other course costs)
"At Cambridge, we welcome an ever more diverse group of students who have the desire and ability to learn and produce new insights that shift our understanding of the world around us."
Consistently ranked as one of the best universities in the world, the University of Cambridge has 29 undergraduate Colleges offering undergraduate degree courses or "Triposes" in the arts and humanities, social sciences, sciences and engineering. As of 2016, 90% of UK/EU Cambridge University graduates landed employment or opted to extend their studies six months after graduating.
Cambridge also maintains a thriving social scene with numerous student clubs and societies, and more than 80 sports and events that provide opportunities for student involvement.
At the University of Cambridge, students pay tuition fees of as much as £10,065 or US$13,108. Additional College fees for calculating the combined fee is £9,009 or US$11,733. There are also living costs of up to £6,000 or US$7,816 that the schools charge each student. An estimated £6 or US$7.82 per meal is also part of student expenses.
Moreover, students incur additional "course costs" for study materials which may include equipment, photocopying, study materials, and travel costs. Financial support for Cambridge students is categorized into government financial support and Cambridge financial support.
---
4. Massachusetts Institute of Technology
Boston, Massachusetts, USA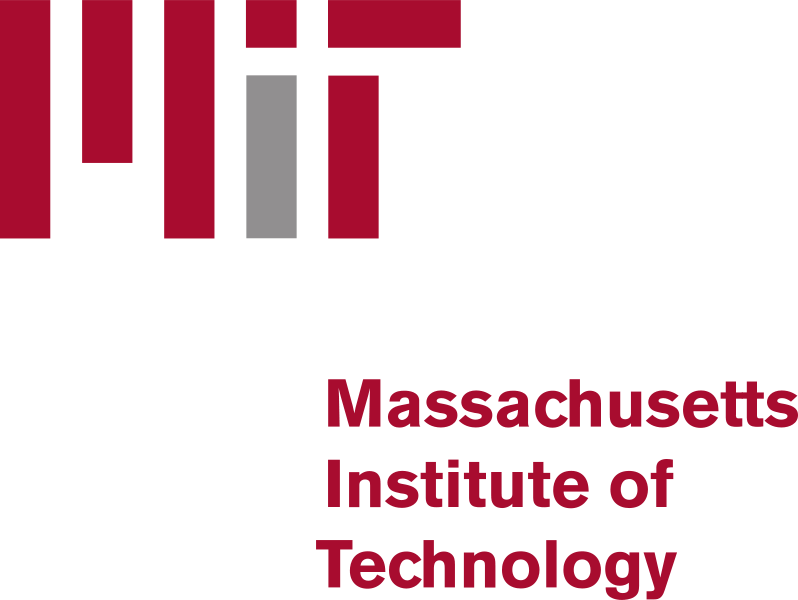 Average cost of attendance (COA): $55,878
"Today MIT is a world-class educational institution. Teaching and research—with relevance to the practical world and transforming society for the better as guiding principles—continue to be its primary purpose."
Independent, coeducational, and privately endowed, the Massachusetts Institute of Technology in Boston offers 58 minor and 53 undergraduate major programs. Undergraduate students obtain an education that blends rigorous academic training with the "learning-by-doing" approach.
For the nine-month duration, the undergraduate tuition, fees and living expenses average $57,590, less the scholarships averaged across all undergraduates. MIT offers an undergraduate financial aid program "based on the calculated financial need of the family."
As of 2017, 90% of the Institute's undergraduates were recipients of financial aid amounting to more than $143 million from other sources with MIT as the largest source.
---
3. California Institute of Technology
Pasadena, California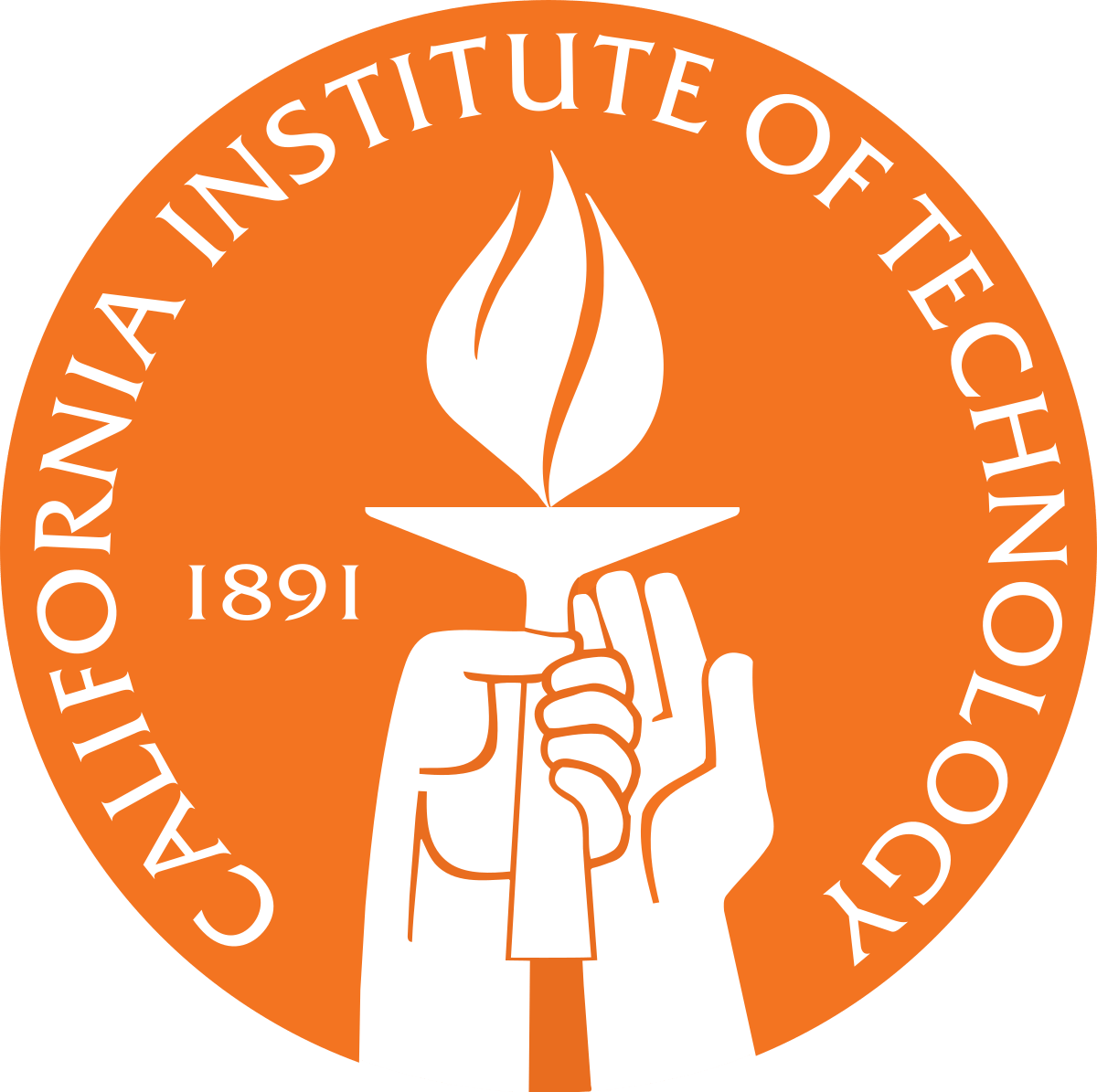 Total Estimated Cost of Attendance (COA): $72,084 (2018-19 Undergraduate)
"California Institute of Technology students share an unbridled sense of curiosity and an extraordinary aptitude for science, engineering, technology, and math."
Consistently ranked as a top university in the world, California Institute of Technology is a private doctorate-granting research university. The Pasadena, California-based school excels in engineering and natural science. With an admission rate of only 8%, Caltech subjects its undergraduate students to rigorous training.
Caltech takes pride in its highly accomplished students' and graduates' accomplishments. Caltech scientists and engineers have lifted the fog on smog, detected gravitational waves, engineered the transistor, pioneered silicon chip design, determined that "we are all stars", discovered the positron, invented the pH meter, and discovered how viruses replicate.
At Caltech, the nine-month, full-time undergraduate tuition rate sits at $50,487, exclusive of fees, housing or room, board, additional meal allowance, books and supplies, and other personal expenses for the 2018-19 school year. The Institute's financial aid policies are strictly need-based.
---
2. Columbia University
New York, USA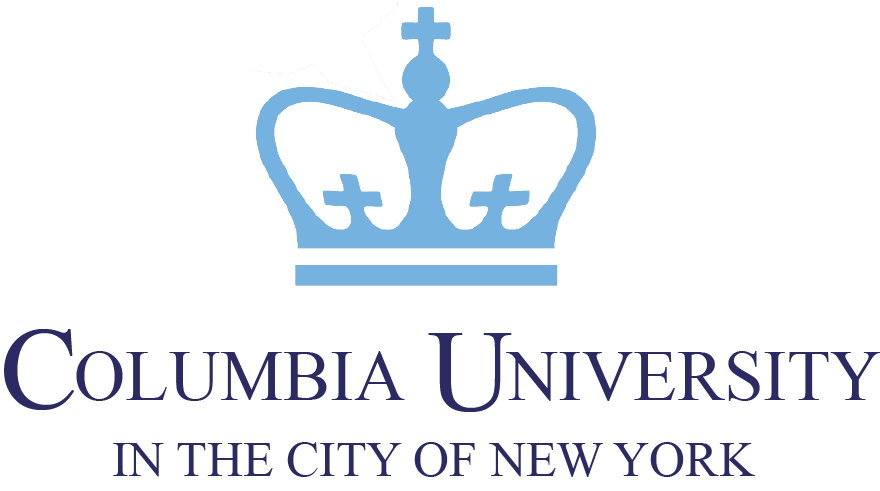 Average cost of attendance: $74,173
"At the core of Columbia University's wide range of academic inquiry is the commitment to attract and engage the best minds in pursuit of greater human understanding, pioneering new discoveries, and service to society."
Now more than two centuries old, Columbia University is the State of New York's oldest institution of higher learning and the country's fifth oldest. With an acceptance rate of 4%, Columbia University is world-renowned for its comprehensive academic programs.
To date, Columbia University is a prestigious New York-based academe that maintains 3 undergraduate schools, 13 graduate and professional schools, a globally recognized medical center, 4 affiliated seminaries and colleges, 25 libraries, and over a hundred research institutes. It is the seat of research initiatives that run the gamut from literature to music to astronomy to political science to engineering and everything in between.
As of 2017, the cost of attendance at Columbia University averaged $74,173. The Tuition Rates and Fees include charges associated with the student's coursework and living essentials in the University, including meal plans, technology fees, and health insurance.
---
1. Harvey Mudd College
Claremont, California, USA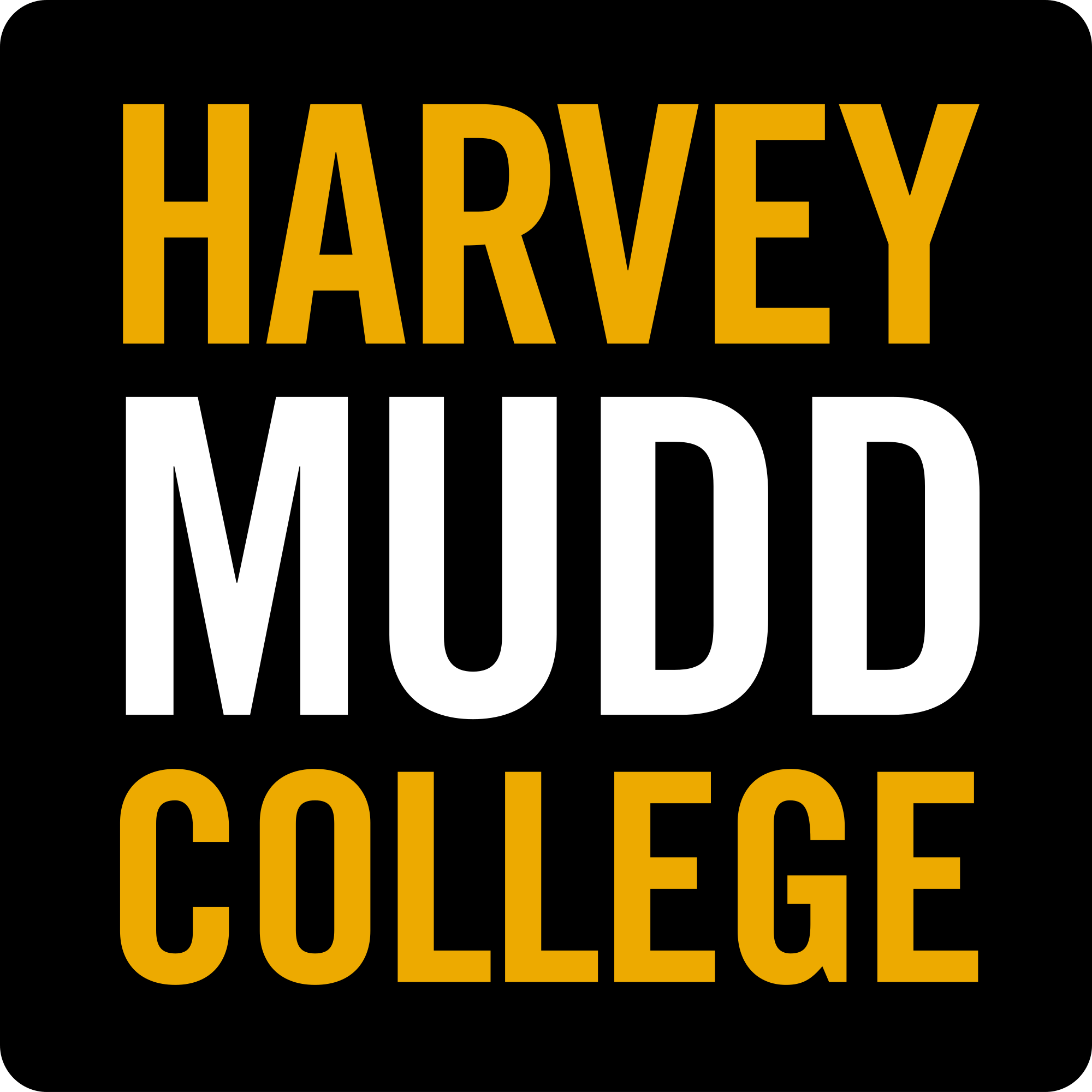 Average cost of attendance (COA): $63,703
"We educate engineers, scientists and mathematicians who become leaders in their fields and have a clear understanding of the impact their work has on society."
A private residential undergraduate college specializing in engineering, mathematics, and the sciences, Harvey Mudd College was founded in 1955 and is one of the contiguous Claremont Colleges institutions.
It is a top-rated college with 850 students as of the 2017/2018 school year, all of whom get access to a broad-based curriculum "that takes a liberal arts approach to science, technology, engineering and mathematics (STEM)."
Harvey Mudd has an estimated annual funding of $3 million for research. As a result, Mudders get access to unparalleled hands-on opportunities both in the field and the laboratory.
Currently, the tuition rate at Harvey Mudd sits at $63,703, while Room and Board costs $10,963. It offers need-based financial aid to qualified students. Roughly 73% of their students receive financial aid, which the college offers primarily as a need-based assistance to qualified students.