Since the Great Recession, the employment statistics for young adults have been on the rise. Today, the unemployment rate in the United States is only 4%. On average, it takes anywhere from three to six months to secure a career right after graduation.
Here, we take a closer look at relevant employment data concerning college graduates and present you with a list of the top-rated colleges preferred by employers. Explore these topics with ease using our page jumps:
Featured Programs
Common Career Challenges for the New College Graduate
The transition from post-secondary education to post-graduation life is an exciting time to look forward to—but can be overwhelming for the new graduate. While you may have your entire life ahead of you and a world of opportunities to grab, the process that leads to employment and job security isn't as smooth-sailing as expected.
Here are the common challenges many new graduates face when searching for jobs straight out of college:
Lack of Work Experience: Real-world experience will make candidates more marketable. Join internship programs and reach out to your school's career services office for assistance.
Incompetent Interview Skills: Your college degree, passion, and skills won't get you anywhere if you don't handle job interviews well. A wrong or awkward response can break your chances of getting hired.
Unrealistic Expectations: In the real world, it will take time for you to climb up the corporate ladder. There is no magical step that you can take to change this fact.
Relocation: It can be heart-wrenching to be away from your family for a long time, but if you're ready for new career opportunities, you might as well grab it!
Confusion on Career Path: Confused between pursuing advanced studies, establishing your own business, or starting your career? Do you think you need a break before getting a job? Get your priorities straight!
Lack of Negotiation Skills: Learn to negotiate your salaries and work benefits. Students straight out of top-rated colleges can contribute significantly to organizations and deserve to be paid well.
Are You Preferred by Employers?
College-educated candidates enjoy bigger pay and better chances at career advancement. According to a 2014 study, 25- to 30-year-old college graduates who worked full-time made more annually than adults who only had a high school diploma. Each year, college degree holders were paid $32,000, or 62% more than high school graduates.

Employers prefer applicants from prestigious universities known for producing quality graduates; they are confident of the strong competencies, standout character, and professional work ethic of the Ivy-League educated. Thus, students from top-rated schools enjoy high employability.
A reputable school provides a wealth of information and access to campus and community resources for career development, networking opportunities, academic support, as well as employment support. We name these highly selective online schools that take pride in their graduates' high employability rates: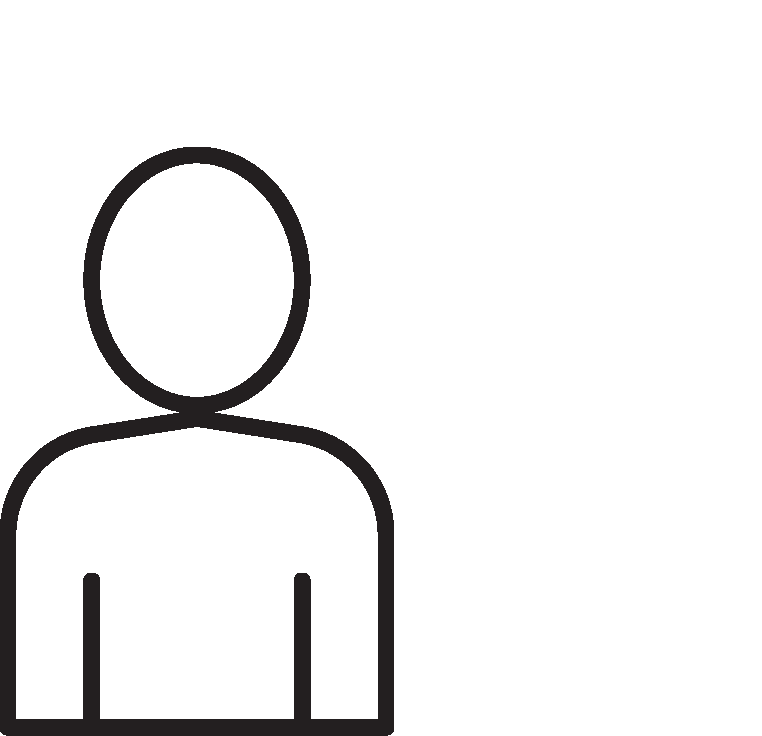 Harvard University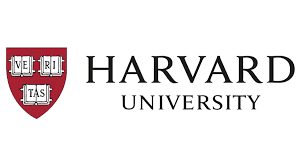 Founded in 1636, Harvard University is the oldest academic institution of higher learning in the country. Over the years, it has maintained an outstanding academic reputation, history, and influence as a leading school in the United States and the world.
Harvard University is well-reputed for graduate employability. It receives comprehensive rankings for alumni outcomes and employers speak highly of its graduates.

Harvard educated eight U.S. presidents, 62 living billionaires, 242 Marshall Scholars, 359 Rhodes scholars, and numerous foreign government officials or heads of state. Aside from a reputable alumni network, Harvard graduates have also won Nobel Prizes, Academy Awards, and Pulitzer Awards. Also, the university is consistent with its chart-topping academic performances all around the globe.
As one of the most reputable business schools around the globe, 94% of Harvard graduates are employed within three months of finishing their studies. The university does not only take pride in its student organizations but also provides extensive career services, employment assistance, and job placement services to them.

The Harvard Extension School's Career and Academic Resource Center provides a wide range of career services to registered alumni, degree applicants, and Harvard Extension School candidates. All registered Harvard Extension School students can enjoy career advising, edit cover letters and resumes, and answer frequently asked questions related to job interviewing career pathways and career search strategies.
The Office of Career Services Associate Director, Linda Spencer, conducts call-in career advising through Skype and phone during scheduled call-in hours. Students who are not able to attend call-in hours may access videos related to writing resumes and cover letters, changing careers, and ways to ace a job interview.
Admitted Degree Candidates and Alumni of Harvard University can make a registration for Crimson Careers, Harvard's platform of career and internship opportunities for prospective employers particularly attracted to Extension School, Harvard University, and GSAS students.
HES graduates can enjoy the Campus Interview Program, which brings potential employers on-campus for first-round interviews and full-time opportunities for graduating learners. There are specific eligibility requirements to be completed by candidates to enjoy this program entirely.
Harvard Extension School facilitates its job fair for admitted degree candidates, certificate students as well and alumni every Spring. Participants can bring lots of resumes and a 15-second pitch as well as dress up for the said event. Harvard students interested in pursuing public service endeavors during the summer can take advantage of Harvard's Presidential Public Service Fellowship Program.
Every year, ten awards are granted on a competitive basis to a group of Harvard undergraduates and graduates who participate in several activities such as innovative projects for the general good, non-profit work; non-governmental organizations; and community/government services.
The university hosts several events related to career hunting and job placement services every month that students can attend. The Office of Career Services provides a one-stop-shop for the Harvard community in educating, connecting, and advising learners on opportunities for post-graduation and summer to foster personal and professional transformations.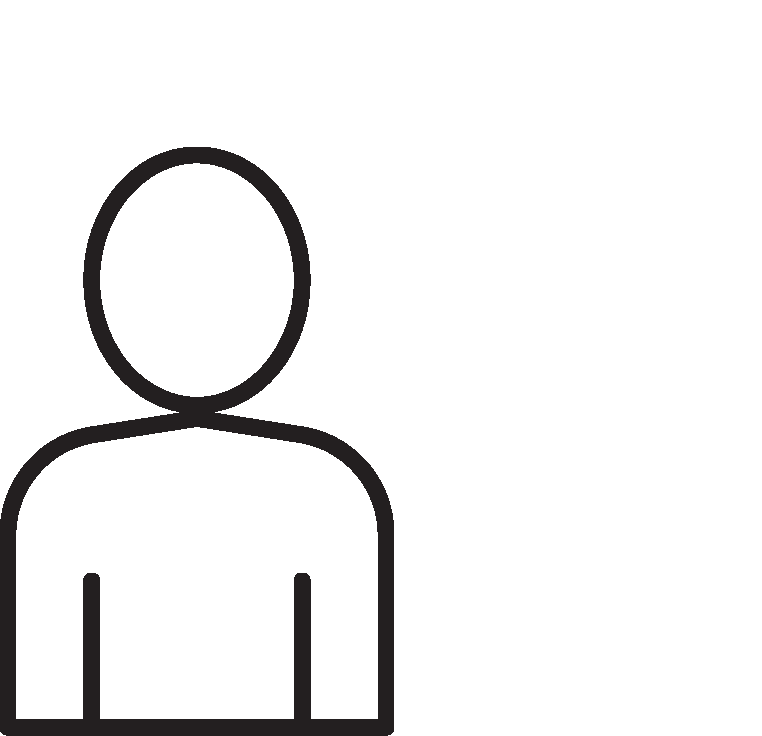 California Institute of Technology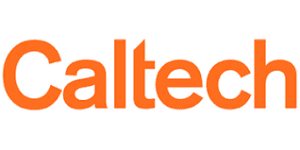 Founded in 1891, California Institute of Technology's full-time, four-year undergraduate program focuses on a curriculum in both arts and sciences. The school has 24 majors and six minors across different academic divisions. Some of the most popular programs include physics, computer engineering; chemical engineering; electrical engineering; computer science; and mechanical engineering.

With 89.8% of Employer Partnerships in the U.S., CalTech Alumni has one of the highest median starting salaries among its university and college graduates. According to the study conducted by Quacquarelli Symonds (QS), CalTech has an overall employer reputation of 72.9.
CalTech is known for its high research output and several top-quality facilities on campus and around the globe. It has an International Observatory Network, CalTech Seismological Laboratory, and Jet Propulsion Laboratory.
Furthermore, the school has one of the most prestigious alumni networks in the country. Its alumni and faculty have been granted one Fields Medal, 35 Nobel Prizes, 71 U.S. National Medals of Science or Technology, and six Turing Awards. Also, four U.S. Air Force chief scientists are graduates of CalTech.

California Institute of Technology provides a wide variety of workshops, services, and initiatives to help its graduates in the process of searching for career opportunities as well as provide the right preparation for career pathways. CalTech's Career Development Center offers numerous career tools and facilitates career fairs twice annually, bringing more than 150 recruiters from different industries.
It provides students with information, contacts, and counseling to assist them at any stage of their career development and progression. Also, they help the students to enhance and create an effective career strategy.
Students can schedule an appointment with a career counselor through CalTech's Handshake, the CDC's online platform for counseling, events, and recruiting. Handshake utilizes state-of-the-art technology to assist students quickly in their job search and networking with potential employers. They can also take advantage of the walk-in career counseling hours suitable for quick inquiries such as cover letter and resume peer review. There are specific schedules where students can make use of this service.
The Career Development Center provides a resource library with different books and references related to Networking; Personal Development; Career/Internship Search; Test Resources; and Resume/Cover Letter. Moreover, interview rooms are readily available for students to use during phone/video job interviews and are only open during the school's business hours.
CalTech provides helpful information that can be easily accessible by students such as graduate CV tips; and undergraduate resume tips. A team of career counselors is more than willing to help students with tailor-fit attention to discuss their respective career aspirations and goals as well as help students implement a career plan or strategy.
Also, the school offers a wealth of resources beyond counseling appointments such as CDC-sponsored on-campus events, a career library, assessment centers, and CalTech's online recruiting system Handshake.
The school also provides relevant career tools and networking, such as the job search outside of Academia, CDC Tips on Networking, and CalTech Alumni Association on LinkedIn. CalTech encourages its alumni and students to value the importance of Networking as an essential part of one's career search.
Also, the Career Development Center facilitates two career fairs annually during the Fall and Winter seasons, precisely one in October and one in January. The career fair is available to CalTech's undergraduates and graduates, post-doctoral scholars, and alumni.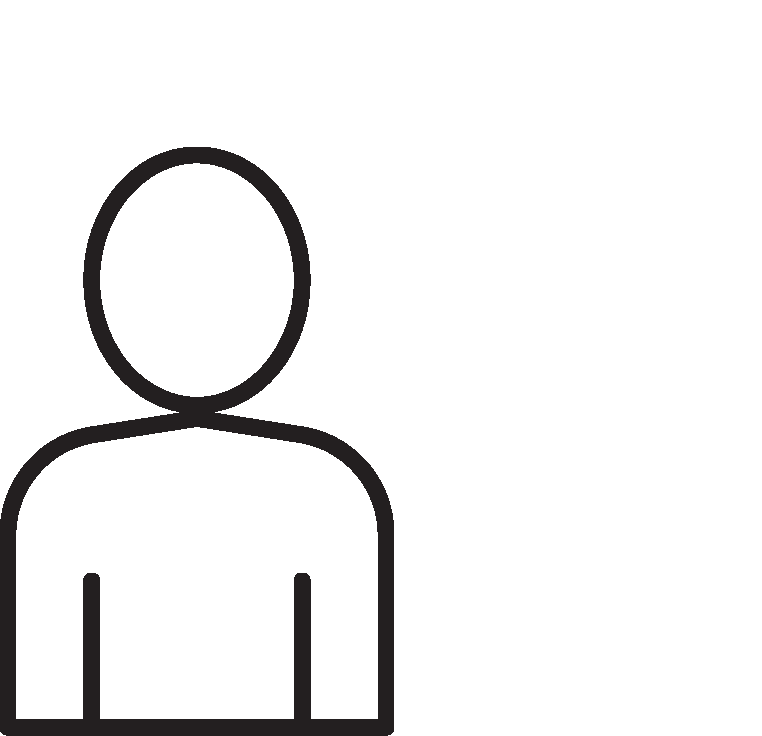 University of Pennsylvania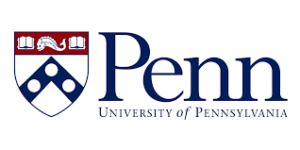 The University of Pennsylvania is considered to be the 1st fully-fledged university in the U.S. It is one of the Colonial Colleges founded before the United States became a sovereign country after the American Revolution. Established in 1740, it was in 1794 that Benjamin Franklin published his famous essay "Proposals Relating to the Education of Youth" which was circulated among Philadelphia's prominent citizens.
Thirty years later, Penn has garnered university status. The University of Pennsylvania has boasted prestigious "first" landmarks on campus, namely the world's 1st collegiate business school, The Wharton School, and the U.S.'s 1st double-decker college football field, and student union.

The university's notable reputation isn't only limited to infrastructure. It has produced a list of reputable alumni from different walks of life. It has more than 25 Nobel Laureates, namely Lawrence Klein, and Raymond Davis Jr. Also, the U.S.'s 9th president, William Henry Harrison, paced the boards in 1791 at UPenn as well as the former president and prime minister of Ghana, Kwame Nkrumah, and former president of Nigeria, Nnamdi Azikiwe, both obtained multiple degrees at UPenn. Among the literary personalities of UPenn includes William Carlos Williams and Ezra Pound.
With a graduate employment rate of 93.4% and an employer reputation of 89.8%, UPenn is one of the top Philadelphia universities with the highest employment rate after graduation. The University of Pennsylvania takes pride in its extensive Penn Career Services, providing a wide range of tools and career services for undergraduates, masters, doctorates, alumni, parents, online students, and prospective students.

The university integrates Handshake in its Career Services as a platform for its students, alumni, and post-doctorates. The platform utilizes state-of-the-art technology to assist students in easily connecting with career opportunities, prospective employers, and events, as well as making appointments with respective Career Advisors.
UPenn provides relevant guidelines on how to make connections and network; prepare application materials; engage with employers on campus; explore careers and industries; and develop professional and leadership skills.
Students who are uncertain about which career path to take or aren't sure of how to jumpstart their careers can take advantage of the Career Services' Self-Assessments. It provides relevant self-assessment tests such as the CliftonStrengths, ImaginePhD, Myers Briggs Type Indicator, and CareerExplorer. Distance learners must utilize CareerExplorer to help them find their ideal career pathway.
Several upcoming events are held monthly to help students, alumni, and post-doctorates expand their networking potentials as well as raise their chances of finding the right career for them and improving their skills. Also, Career Services facilitates numerous career fairs that are open to students catered by the Career Services office. Virtual career fairs are scheduled for distance learners.
UPenn Career Services provides online courses related to CV Writing; Networking; Resume Building, and Interviewing through short and self-paced learning materials. Students may also utilize InterviewStream as a platform to improve their interviewing skills and enhance their verbal and non-verbal communication capabilities. They can ask for feedback from their respective mentors, career counselors, and peers.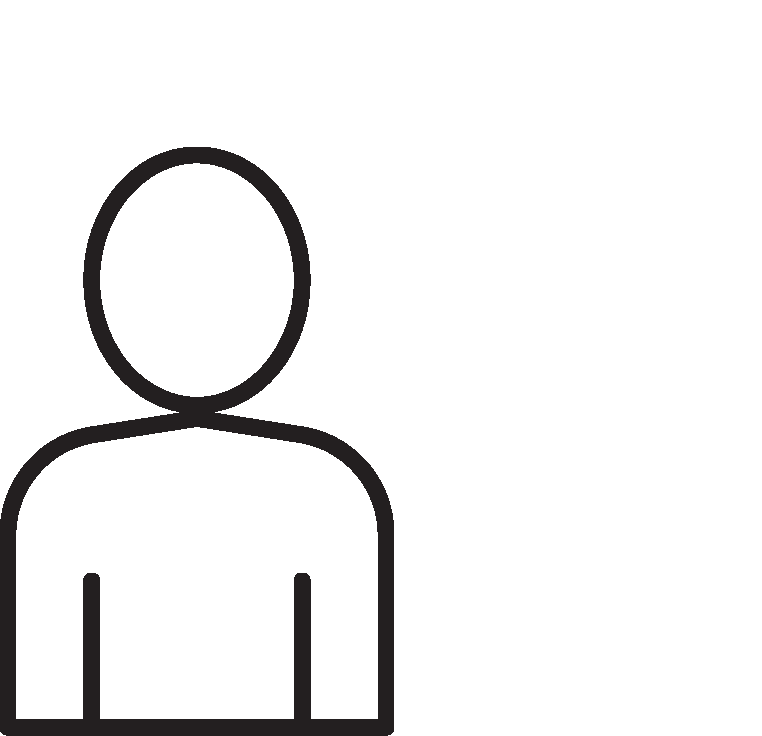 Princeton University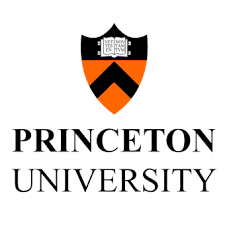 Princeton University is one of the oldest higher institutions of learning in the United States. One of the country's most prestigious universities, it was formerly known as the College of New Jersey, founded in 1746. In 1896. It was renamed Princeton University.
This Ivy League institution provides residential accommodation to all undergraduate students across all bachelor's degree programs, with 98% of its undergraduate population residing on campus.

The university is one of the world's notable research universities with links to five National Humanities medalists, 17 National Medal of Science awardees, and over 40 Nobel Prize winners. The members of its faculty include Nobel Prize-winning physicists and chemists. Princeton University's reputable alumni include chemists Edwin McMillan and Richard Smalley, and physicists Robert Hofstadter and Richard Feynman—also Nobel Prize winners.
Princeton University also yielded two presidents of the United States, namely Woodrow Wilson and James Madison. Also, actors Brooke Shields and Jimmy Stewart; Michelle Obama; Apollo Astronaut Pete Conrad; and Jeff Bezos, the founder of Amazon, are all educated by Princeton, making it one of the employer's top choices for graduate employment.
With a graduate employment rate of 87.6% and an employer reputation of 93.9%, Princeton University guarantees a high percentage of its graduates going straight into the workforce.

Princeton University's Center for Career Development assists undergraduates and graduates to examine their strengths and interests, empower them to pursue the right career path according to their career goals/aspirations, and provide numerous opportunities to enhance their skills, gain clarity about their career plans, and build experience.
The Center for Career Development Team isn't only available when students are looking for job or internship opportunities, but they are already ready to help them at the start of their academic journey at Princeton. The team assists in creating and implementing a customized career plan for students.
Students can make a scheduled appointment with a career advisor through the Handshake platform or schedule a 15-minute session for quick questions during drop-in hours. Princeton University's Handshake platform is a powerful tool for its undergraduates, graduates, and alumni to schedule appointments with career advisers; explore career and internship opportunities across different industries, and stay updated with the Center for Career Development's upcoming events and career fairs.
The Center for Career Development provides a one-stop-shop for all its relevant resources and networking tools to assist its students and alumni in exploring career pathways and creating connections and networks with alumni and other professionals in the industry. TigerNet, the university's official online community, is a platform comprising alumni contact information to help students connect and learn from Princeton's alumni network about their chosen career pathways.
The Princeternship program was launched in 2008 to provide Princeton students a unique experience in immersing them in their chosen fields to discover the right career path for them as well as develop professional connections with prospective employers and alumni.
It can either be a 1-day shadowing with an alumnus or a 2-day to 5-day shadowing with work experience, providing undergraduates the opportunity to get to know the path of their alumnus facilitator as well as obtain substantial work experience.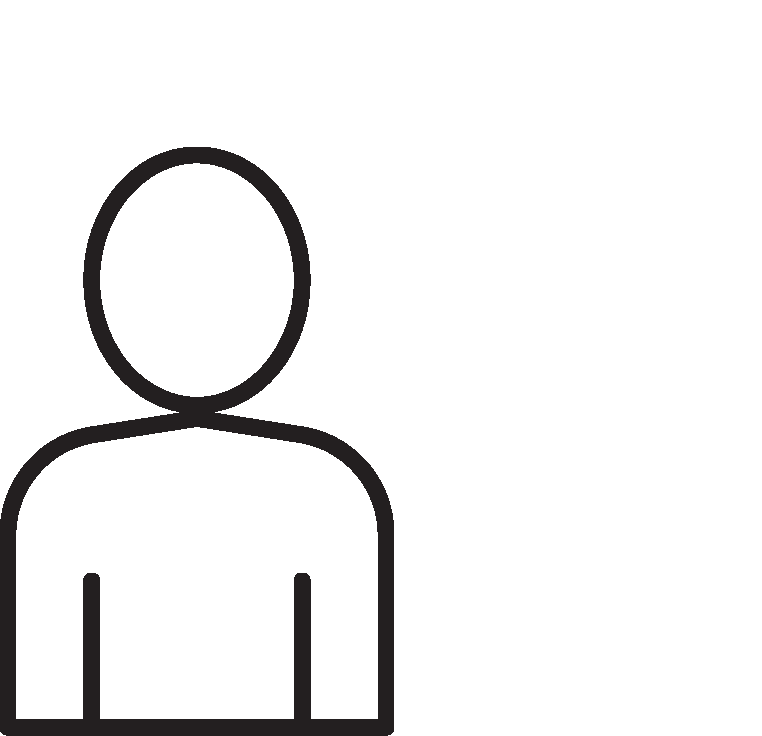 New York University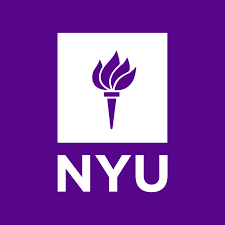 New York University is one of the largest universities in the United States and is highly reputable among American higher institutions of learning. In 1831, Albert Gallatin, the Head of the U.S. Department of Treasury, pushed the idea of launching an easily accessible and state-of-the-art university in the most populated city in the country.
After 200 years of development, the university became an icon that paved the way for global research and academic excellence, not just in the U.S. but around the globe. It awards a substantial amount of financial aid to eligible students as well as generous funding for research programs. NYU is popularly known for its undergraduate and graduate degree programs in dentistry, fine arts, nursing, and social science.
NYU has campuses on two continents operating in the U.A.E and China. The university has official affiliations in 25 countries. It has more than 20 colleges and school campuses in 5 different locations in and around NYC.

With alumni outcomes and employer-student connections rate, both at 99.9%, NYU has a global reputation for being one of the top NY schools with a notorious graduate employment rate. Its alumni community has garnered several Crafoord Prizes, Nobel Awards, Abel Prizes, and Pulitzer Prizes.

NYU's Wasserman Center for Career Development provides an extensive one-stop-shop for relevant sources related to career counseling, upcoming events, career fairs, job and internship opportunities, alumni career services, and other career-related information.
The Wasserman Center has its Handshake platform that offers students immediate access to a wide range of full-time, part-time, and internship opportunities. Also, NYU students can access web-based career search and exploration tools related to their chosen career path.
Wasserman Center facilitates numerous yearly career fairs and career-related workshops and events that help NYU students and alumni explore several industries, network with potential companies, and discover their career goals and aspirations. These events offer convenient ways and opportunities to interact with several organizations and companies recruiting full-time and part-time candidates.
Also, the university and its career development center take pride in its diversity and inclusion culture by providing reasonable accommodations to disabled students or PWDs. Students with disabilities must log their request for accommodations for the Career Fairs facilitated by Wasserman Center at least 14 days before the expected accommodation date.
NYU also launched the On-Campus Recruitment Program, where companies and organizations from a wide range of for-profit and non-profit establishments recruit NYU students. It is a gateway for NYU undergraduates and graduates to be interviewed on-campus with top companies for competitive full-time career and internship opportunities.
NYU's Wasserman Center prepares students for their career-searching endeavors through career coaching and career seminars. Students enjoy professional and customized career support and guidance throughout their exploration process with the help of career coaches. Self-assessment tools and other measures are readily available to students who require the additional need to identify their career path.
Students who are interested in how to write effective resumes and cover letters; career search and networking strategies; and job interviewing skills can attend seminars conducted by the career center. Seminars provide a comprehensive approach to understanding the basics of career planning and career search.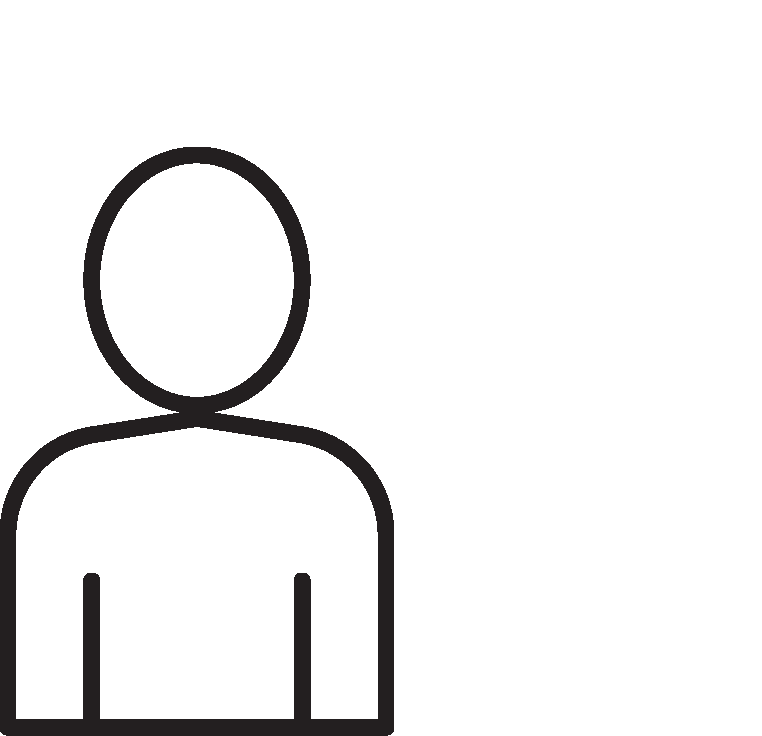 Johns Hopkins University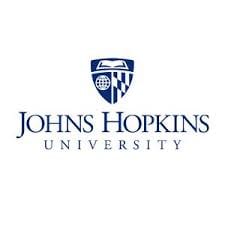 Founded in 1876, Johns Hopkins University is in Baltimore, Maryland. The university was named after Johns Hopkins, its 1st benefactor, entrepreneur, American philanthropist, and abolitionist. It caters to more than 21,000 learners through nine primary schools namely Paul H.
Nitze School of Advanced International Studies, the Zanvyl Krieger School of Arts and Sciences, the Bloomberg School of Public Health, the Whiting School of Engineering, the Peabody Institute, the Carey Business School; the School of Nursing; School of Medicine; and the School of Education.

JHU has garnered 36 Nobel Prize winners among past and present instructors and students. Some of the most reputable alumni include PJ O'Rourke, the journalist; Wes Craven; and the 28th U.S. president, Woodrow Wilson. Furthermore, Russell Baker, the Pulitzer Prize-winning columnist, is educated at Johns Hopkins.
With 88.4% employer partnerships, JHU is committed to providing excellent career services and career development assistance to its undergraduates, graduates, and alumni network.

The university's nine schools have dedicated career services teams specifically tailored to meet the needs of every student enrolled in that specific school. The career services are not limited to students; however, alumni enjoy a wealth of resources as well. One of the unique career services departments at JHU is the Peabody Institute's Music Entrepreneurship and Career Center.
Through the Peabody LAUNCHPad, students and alumni are provided with comprehensive support and services to help them design their career paths aligned with their interests and ambitions. They can prepare job applications, develop career skills, raise funds, establish entrepreneurial ventures, and explore career opportunities. Furthermore, Peabody's career services site allows individuals to hire a Peabody Performer for their upcoming events and programs.
Peabody LAUNCHPad curates relevant and comprehensive professional development resources through the career paths page. Students can choose a specific area of study or a particular artistic area of interest within the page, and they receive all the related links with complete information.
JHU Career Planning provides extensive guidelines through a step-by-step method to career development and planning as well as highlights different easy-to-access online tools to help students point them on the right career path for them. JHU Exclusive Resources include GoinGlobal, Skillsoft, Interview Stream, Vault, and Candid Career. All these resources are vital to helping students discover their strengths; prepare for job interviews, and explore job opportunities.
The university has a Handshake platform that is delivered across all nine academic schools of JHU. It is a powerful one-stop-shop career services platform that enables job seekers to create an online profile and discover a wide range of career opportunities from different industries.
Also, the online platform empowers employers to recruit JHU undergraduates and graduates as well as alumni for job openings within their organizations or companies. Alumni may check JHU's Alumni Events for a list of relevant workshops, programs, and networking opportunities that may be beneficial to their career development and planning.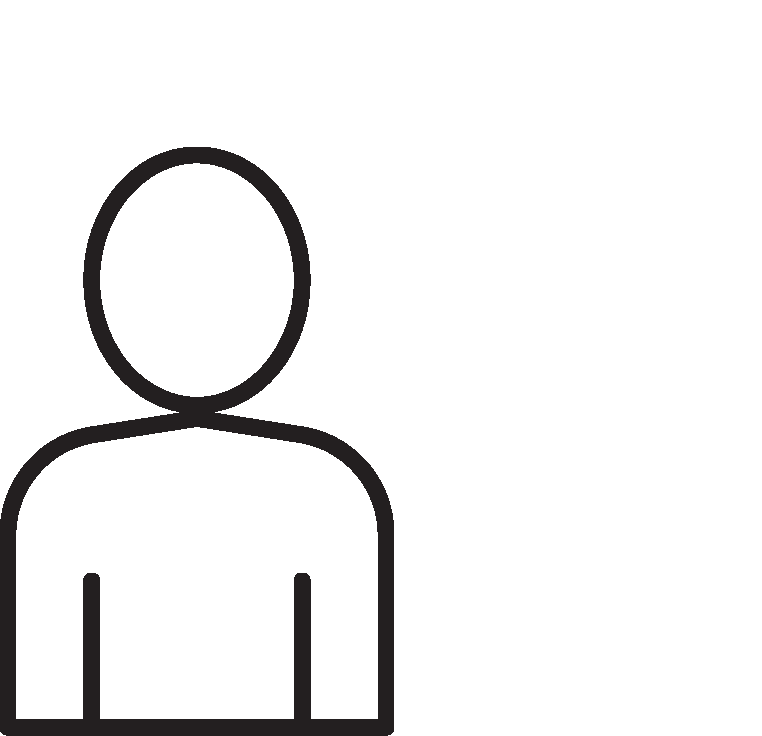 Dartmouth College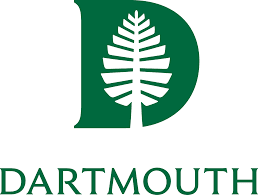 Established in 1769, Dartmouth College is headquartered in Hanover, New Hampshire, and is considered a private, Ivy League university. The university's undergraduate college houses over 40 programs and departments as well and it is home to the graduate school's Business; Arts and Sciences; Engineering; and Medicine School.
Dartmouth is home to more than 6,000 students, with approximately 4,000 from the undergraduate department and 2,000 from the post-graduate department.
The university is the 9th oldest higher institution of learning in the United States. It has a vast off-campus network providing 45 instructor-led programs in over 20 nations. 60% of undergraduates participate in one of these programs during their time at Dartmouth.
Generating research funding of approximately $210M, the Carnegie Foundation has identified Dartmouth College as a research university with highly competitive research activity. Moreover, Dartmouth College typically exceeds its operating expenses at $800M annually, and it has a benefaction value of more than $4.5B.

Since 1888, one of Dartmouth's unique traditions includes a "Homecoming" night when alumni return to the school and participate in a parade and bonfire. Also, the Dartmouth Pow-Wow attracts hundreds of people from across the Northeast to experience and commemorate Native American history and culture.
As one of the reputable universities in New Hampshire, Dartmouth College has an 81.9% Employer-Student rate, making it one of the most highly employable schools in the U.S. The university has a Center for Professional Development that provides career services and supports the professional development of its undergraduates and young alumni.
The center collaborates with alumni, parents, faculty, staff, and employers to provide the best service opportunities for the Dartmouth community.

The Center for Professional Development showcases a wide range of services, from advising appointments and alumni panels to workshops and career shadowing. Students can take advantage of the drop-in hours in the CPD for quick inquiries related to cover letters, resumes, DartBoard demonstrations, and other relevant questions.
The DartBoard is a one-stop online platform for employer research, full-time and part-time job opportunities, on-campus recruiting information, and program sign-ups. Through this online platform, students and alumni can access the Resource Library information with topics related to Networking, Resume, and Cover Letter Writing as well as employer research references, Vault Career Insider, and funding programs; register for upcoming events and make appointments for one-on-one career advising; and explore a wide range of internship programs, full-time career opportunities, and fellowships. Employers can also utilize DartBoard to view candidates' profiles and make interview decisions as well as post job openings.
The Center for Professional Development facilitates several events and programs each term in collaboration with employers, alumni, parents, and other offices across Dartmouth. One of its notable programs includes the "Off the Green" Program, a career involvement activity that is available during Dartmouth breaks.
Each program emphasizes a specific career industry or field in a major city. Participants conduct a series of site visits, panels and presentations, and an alumni networking opportunity. Interested participants must log an application to be fully eligible for the program.
Dartmouth Alumni have actively participated in the Dartmouth Career Network to share their knowledge and work experience with students and fellow alumni. The network is mainly centered on career advising, mentoring, and career opportunities.
It provides an opportunity for current students and fresh graduates to learn from alumni experience that will help them determine their next career steps or career plans.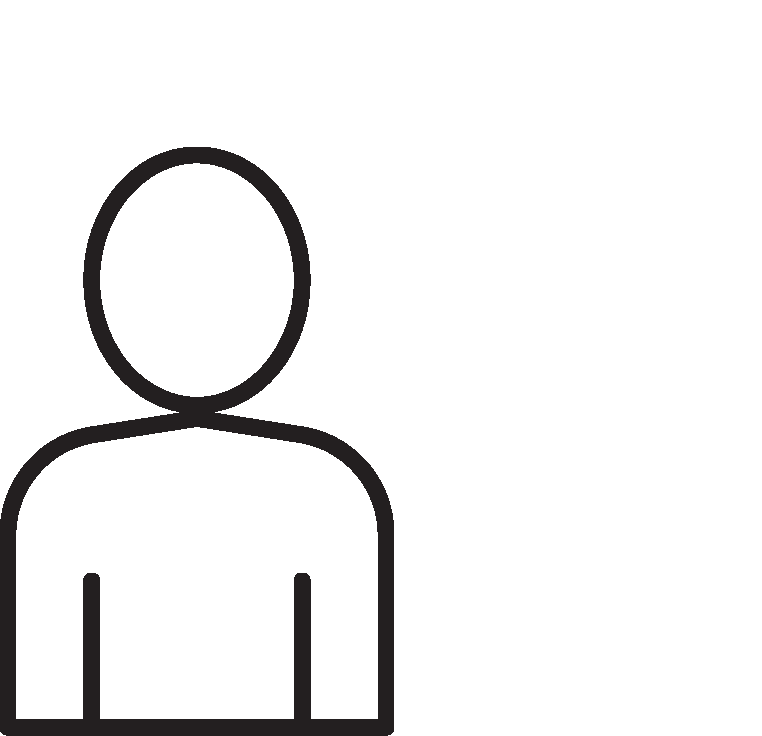 The University of Texas at Austin

The University of Texas at Austin was officially established in 1883 after a series of setbacks to its go-signal for an establishment that was given initially in 1839. Now, UT-Austin is one of the most prestigious universities in Texas, catering to more than 51,000 students per year. It consists of one 307-ft tower, the most iconic establishment on the campus, seven museums, 17 libraries, and 18 top-ranked schools and colleges.
The University of Texas at Austin takes pride in the core purpose of its mission "to transform lives for the benefit of society." It has possessed a strong emphasis on community as well as an innovative and entrepreneurial spirit. Basin the "Live Music Capital of the World," Austin, the university takes advantage of several cultural and arts opportunities on-campus and off-campus.
Over 200 music locations, year-round sunshine, and a thriving film scene exist in the city of Austin. Apple, IBM, and Samsung are headquartered in the city, which is considered one of the best places for tech startups.

The university has one of the largest alumni networks in the country with almost 1M alumni. Journalists Walter Cronkite and Bill Moyers, Film Director Robert Rodriguez, and Award-Winning Actors Marcia Gay Harden and Matthew McConaughey are some of the notable alumni of UT-Austin. With an 89.6% rate in terms of employer partnerships, UTexas remains one of the famous universities with a high employability percentage in the country.

The Texas Career Engagement provides numerous resources to help its students learn about how to obtain work experiences to prepare them for their next career steps; discover a wealth of career opportunities, and offer them the skills and resources to become successful. UTexas' Career Services Offices have dedicated career services departments in different schools and colleges within the university.
Aside from the respective college's Career Services Offices, the Vick Center for Strategic Advising and Career Counseling also provides career support and mentoring to current undergraduates and graduates. These services include career advising scheduling, mock interviews; job boards; career discovery and self-assessments; and resume and cover letter reviews.
The university integrates HireUTexas through the Handshake platform, where degree seekers and graduates can explore professional and career-oriented opportunities and internship programs. Also, it has a HireALonghorn initiative where students can find part-time, on-campus, work-study, and seasonal opportunities.
The Career Services Offices has active online resources that contain an extensive list of links related to career exploration, research & planning, offers, and salary negotiation; job & internship search; interviewing skills; networking and online presence; and application materials and professional correspondence.
Through Career Services 101 at Texas Career Engagement, students are guided with the right contact information and directory as well as the services they can enjoy and access from the respective career services offices. Employers and students alike may want to access the UT Austin Career Fair Calendar for complete listings of events and career fairs vital to their job-hunting and internship-seeking endeavors.
Texas Career Engagement also provides a suite of interview rooms for current UT-affiliated learners who require space for scheduled phone or Skype interviews. Also, they provide numerous facilities and resources for career development and career-seeking international students.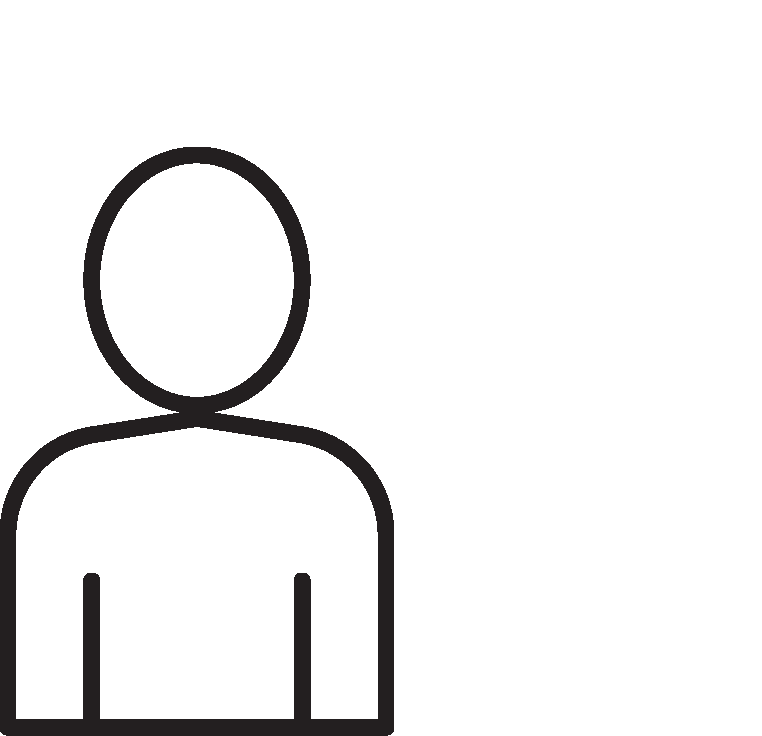 University of California-Los Angeles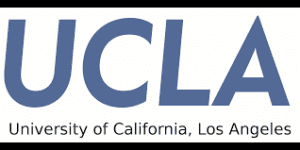 The University of California-Los Angeles offers numerous opportunities for academic excellence, discovery, and inquiry. It is home to world-renowned instructors who teach in different undergraduate and graduate majors, with over two dozen degree programs placed among the top 20 in their fields of study. The faculty offers more than 5,000 courses per year, with 2/3 of the undergraduate classes consisting of less than 30 students.
For several first-year students, the undergraduate academic journey starts with a year-long Cluster Course, a team-taught exploration course of a stimulating interdisciplinary subject. UCLA recommends its learners study abroad, with 2,400 students per year in more than 275 programs in 39 nations.
UCLA's cornerstone of undergraduate study is through community service. Students can join through different programs at the Volunteer Center, engaging over 220 student groups in community services, and Volunteer Day, bringing together 8,000 UCLA volunteers per year. Also, UCLA provides 1,000 student organizations that offer students several opportunities to pursue projects and interests with fellow UCLA students.
The university is home to prominent research facilities and centers, a pre-eminent hospital in the Western United States, and an elite Division I athletics program.

UCLA has produced 14 Nobel Prizes, 261 Olympic Medalists, and more than 140 companies established based on technology developed by them. The university consistently places in the Global Top 50 Universities ranking of the QS World University Rankings. With outstanding 99.9% and 98.1% for alumni outcomes and employer reputation respectively, UCLA is a top institution for graduate employability not just in the U.S. but around the globe.

The Career Center at UCLA provides extensive resources for students and alumni that connect them with job and internship opportunities as well as numerous tools and programs for career preparation and career development.
Students can meet with a career counselor through Career Counseling Appointments drop-in hours or Handshake scheduling. The team of career counselors is available to help students gain a comprehensive understanding of their skills, personality, and interests; write an effective cover letter and resume; increase their knowledge of the career-seeking processes, and obtain greater self-confidence in job interviewing skills.
UCLA's Career Center integrates Handshake, an online platform that provides UCLA undergraduates and graduates with a personalized, user-friendly experience to explore skill-specific career and internship opportunities; register for career development events, employer events, and career fairs; and make appointments with undergraduate career counselors or graduate advisors.
The Career Center provides career guides in evaluating job offers, job search strategies, and interviewing process. The center also facilitates the On-Campus Recruitment program that offers UCLA undergraduates and graduates the opportunity to talk with potential employers who visit the center during Fall, Winter, and Spring terms.
Full-time career and paid summer internship opportunities are mainly provided through the OCR program. Interested applicants must first comply with the OCR Orientation requirement.
UCLA invites and encourages employers to participate in the UCLA Career Center Employer Engagement Program to take advantage of several benefits, namely targeted marketing, privileged access to on-campus interview dates, invitations that are only exclusive to engagements; and complimentary event registration.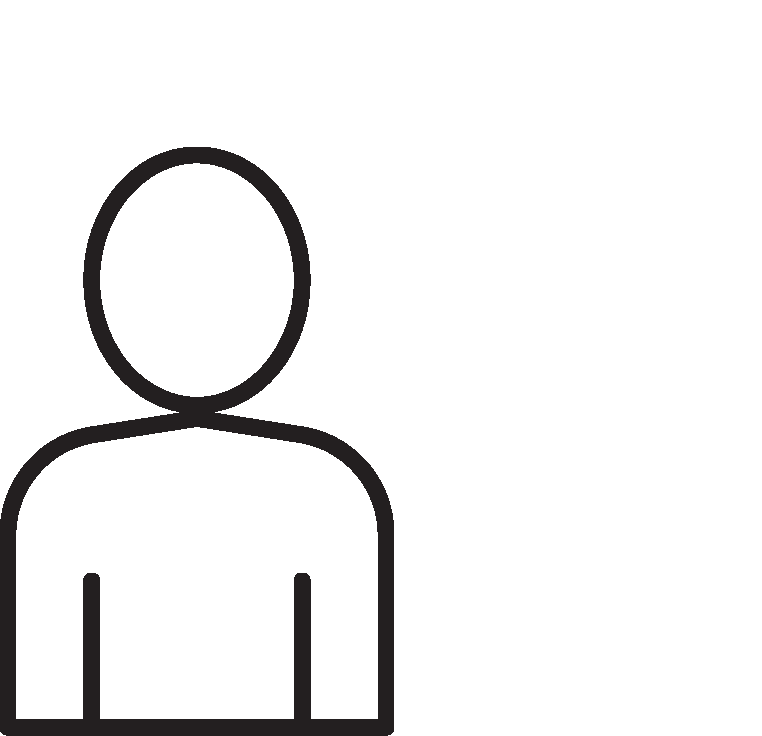 Columbia University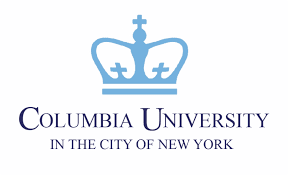 Columbia University was initially established in 1754 as "King's College" by King George II of England. It is the oldest academic institution in New York and is considered one of the oldest in the United States.
Its iconic landmark is the Low Memorial Library, which was established in the Classical Roman style and is still the home of the school's central administration buildings. Columbia University has two facilities out of Manhattan, namely Nevis Laboratories and Lamont-Doherty Earth Observatory, both located in New York.

It is a highly-esteemed institution that produced more than 80 alumni, staff, and faculty members who won a Nobel Prize in 1901. Some of the famous personalities include economist Joseph Stiglitz, former U.S. president Barack Obama, and Chemist Robert Lefkowitz.
Columbia University also educated U.S. presidents Franklin and Theodore Roosevelt; popular actors Joseph Gordon-Levitt, Jake Gyllenhaal, and actress Katie Holmes; and the United States Founding Father Alexander Hamilton.
The university has 20 schools that house the law, architecture, business, planning and preservation, and Jewish theological seminary. It has 23 libraries located across different parts of the city. Columbia Technology Ventures facilitates over 400 innovations per year and has been involved in establishing more than 150 start-up companies based on Columbia's techs.
Moreover, the university has launched nine Columbia Global Centers in Brazil, China, Chile, France, India, Jordan, Kenya, New York, and Turkey, which advocate and foster collaboration between students, staff, and alumni to address global issues and challenges.
With an impressive rate of 100% and 95.8% in terms of alumni outcomes and employer reputation respectively, Columbia University remains one of the best universities in the country for high employability rate for fresh graduates.

With an outstanding percentage of employability ranking, the university not only invests in its academic excellence but also provides the best career services in the city. Columbia University's Center for Career Education has wide-ranging resources related to jobs and internships, career counseling; tips & resources; career exploration; and events. It has everything students and alumni need to know to guide and help them in the right career path.
Columbia University has LionSHARE powered by Handshake is the university's official career and internship database where students and alumni can explore different job and internship openings.
The CCE is readily available to help students and young professionals understand the recruitment process, hiring timelines, and job-searching preparations and strategies. Through the OCR Program, potential employers can connect with students and alumni and provide them the essential information about their company, culture, and career opportunities.
Columbia University also facilitates career fairs such as the Engineering Career Fair, Startup Career Fair, Undergraduate Career Fair, and Spring Career Fair which provides students the opportunity to connect with potential employers and alumni from different industries and companies. Ranging from 50-130 employers are hosted per fair.
Students who are not sure which career pathway to take can ask for the center's help in developing awareness of their interests, skills, and career aspirations. The center has a wide variety of career assessment tools through guided conversations or worksheets. Students must set an appointment for self-assessment and career counseling.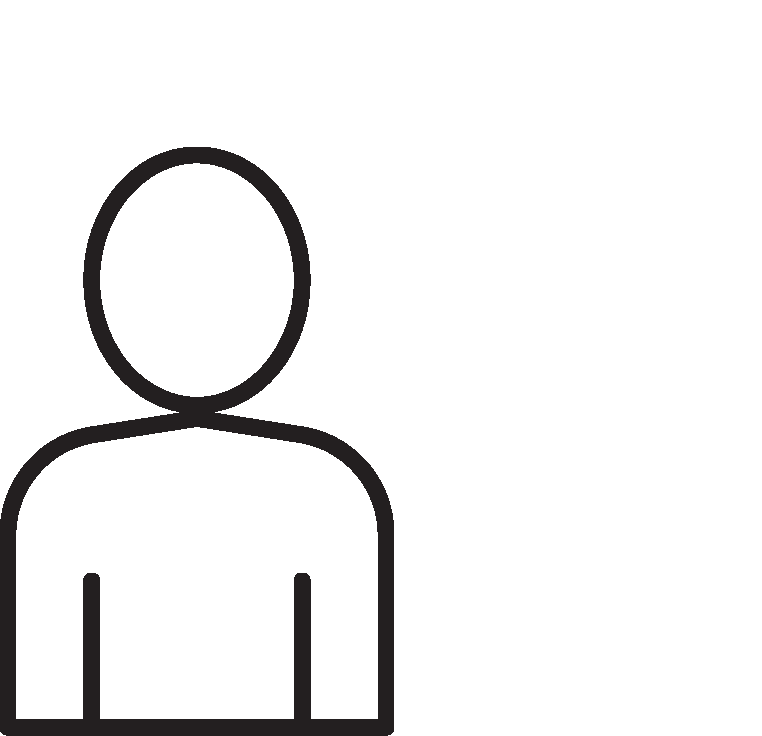 Stanford University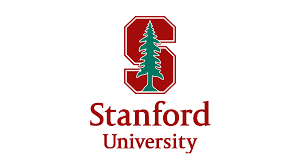 Headquartered in the center of Silicon Valley, Stanford University was started in 1885 by Leland and Jane Stanford with the mission to promote the welfare of society by promoting the influence of civilization and humanity.
The university opened in 1891, and since then, it has been a premier institution consisting of people who worked together to improve well-being and health through the application of knowledge and innovation. The birth of digital music, the debut of the computer mouse, and the 1st successful heart-lung transplant are some of the breakthroughs and milestones at Stanford.
Stanford University caters to more than 1,800 post-doctorate scholars, 2,180 faculty members, and 16,300 students. It has 18 interdisciplinary research facilities and seven schools, namely the School of Medicine, Law School, the School of Humanities and Sciences, the Graduate School of Education, the Graduate School of Business, the School of Engineering, and the School of Earth, Energy, and Environmental Sciences.
It is also an athletics powerhouse, with 23 Director's Cups, 900 current student-athletes, and 137 National Championships granted to the top college athletics program in the country.

Stanford University has 19 Nobel Prizes and several famous alumni with prestigious recognitions from the worlds of sports, business, arts, media, social sciences, technology, and politics. U.S.' 31st president, Herbert Hoover, was educated by Stanford and was awarded a sociology degree in 1895. The alumni include two Fields Medalists, 17 Astronauts, and 18 Turing Awards winners.
Stanford University alumni and affiliations have founded and started Charles Schwab, Google, Hewlett-Packard, Instagram, Netflix, Nike, and Sun Microsystems. Stanford alumni also founded SIRUM and Kiva. Sally Ride, the first American woman who went into space, received a Physics undergraduate degree in 1973.
With an impressive rate of 100% for employer reputation, alumni outcomes, and employer partnerships, it is no doubt that Stanford University is a top institution of academic excellence and is notorious for high employability rates in the U.S.

Stanford University's BEAM, an acronym for Bridging Education, Ambition, and Meaningful Work, is the team behind the university's Career Education Student Affairs. The group engages with students and alumni to assist them in choosing their career paths, exploring job opportunities, and discovering new opportunities. It provides career support and guidance to develop connections that will venture them on the path to a meaningful career.
BEAM has primary group resources categorized as Humanities and Sciences, and Engineering & SE3. A team of dedicated career advisors and resources are available to help students understand their career plans based on their majors. Stanford utilizes Handshake, a powerful online platform to connect students and potential employers that makes use of the social web to collaborate with employers and employers.
Through Handshake, students can explore opportunities and events, get updated with employers' updates, and make scheduled appointments with their respective career coaches. Students can also make their profiles visible to prospective employers.
The university has a Stanford Alumni Mentoring program that fosters a connection between alumni and students. Through the program, students who are seeking career advice can ask for help from alumni volunteers who are willing to offer career perspectives and information.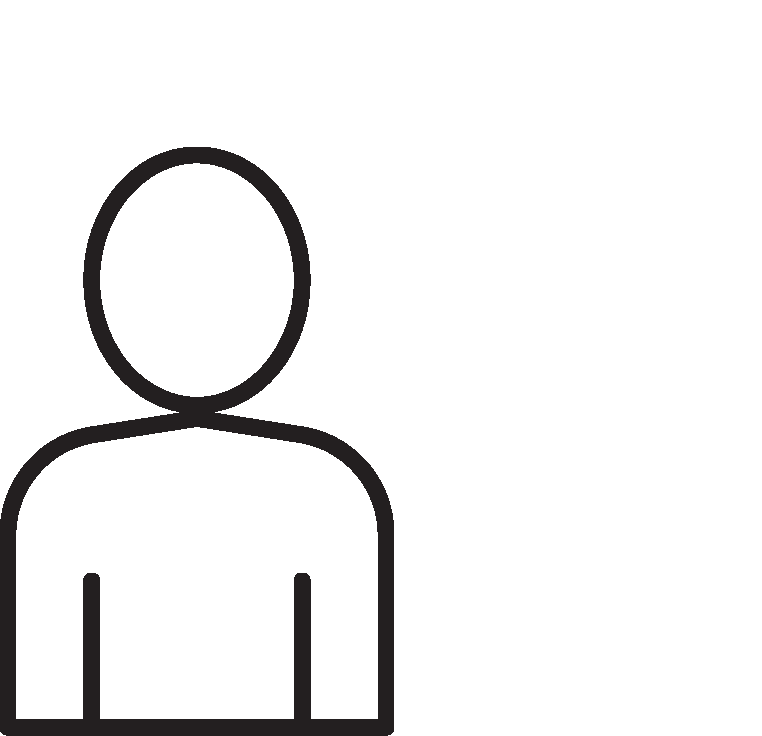 Georgia Institute of Technology

Established in 1885, Georgia Institute of Technology was initially founded as a trade school. Now, the university is one of the world's leading technological and scientific research facilities. It has garnered recognition as one of North America's top public universities for highly employable graduates to create an impact on the aspect of technology.
Georgia Tech has produced more women engineers than any other academic institution in the country. Georgia Tech houses over 21,500 students and grants degrees through the Ivan College of Liberal Arts, College of Design, Scheller College of Business, College of Computing, College of Sciences, and College of Engineering.
Georgia Tech has boasted strong partnerships with government sectors, industries, and business establishments and state-of-the-art facilities. It consists of over 100 centers for interdisciplinary research.
It is home to the Invention Studio, the university's 3,000 square foot, that is open 24 hours a day, enabling students to develop ideas and create prototypes in an interactive environment. Situated in the Midtown District of Atlanta, the university is in a lust 400-acre campus in the center of the city.

Out of the campus, students enjoy a wide range of economic and recreational activities and cultural attractions as the university is in Atlanta, a major global city in the U.S. The city is also home to Martin Luther King Jr., with his birthplace playing a significant role in America's Civil Rights Movement.
The university was the first in the U.S. Deep South to enroll African-American students without requiring court orders in 1961.

Georgia Tech has 94.7% ratings in terms of employer partnerships and 92.8% when it comes to employer-student connections. As such, the university is one of Atlanta's top schools for high graduate employability percentage.
Its Center for Career Discovery and Development is ranked for being one of the best career support services in the U.S. It contains wide-ranging tools and resources that readily help students and alumni in their career aspirations, career preparation, and career development.
Georgia Tech's Center for Career Discovery and Development, also known as 'C2D2', has numerous partnerships for students from on-campus and off-campus career communities of alumni, students, employers, faculty, and parents to support them in their career development and career discovery.
C2D2 has a CareerBuzz, a powerful online management platform for job posting and interviews. It enables Georgia Tech students and young professionals to register for an on-campus interview, upload resumes or curriculum vitae, and explore full-time, part-time, and internship opportunities.
CareerBuzz also enables employers to review applicant resumes, invite students to job interviews, request space for on-campus job interviews, post job advertisements, and other job management processes. The online platform is available 24/7.
Students may schedule an appointment with their selected career advisors from the list of Undergrad Advisors and Graduate Advisors. Students, alumni, and employers can join the Major Career Fair facilitated by Georgia Tech to explore and widen their possibilities related to career and internship opportunities.
A complete list of Career Tools is also provided to students and alumni for more extensive resources related to career assessment, development, and planning.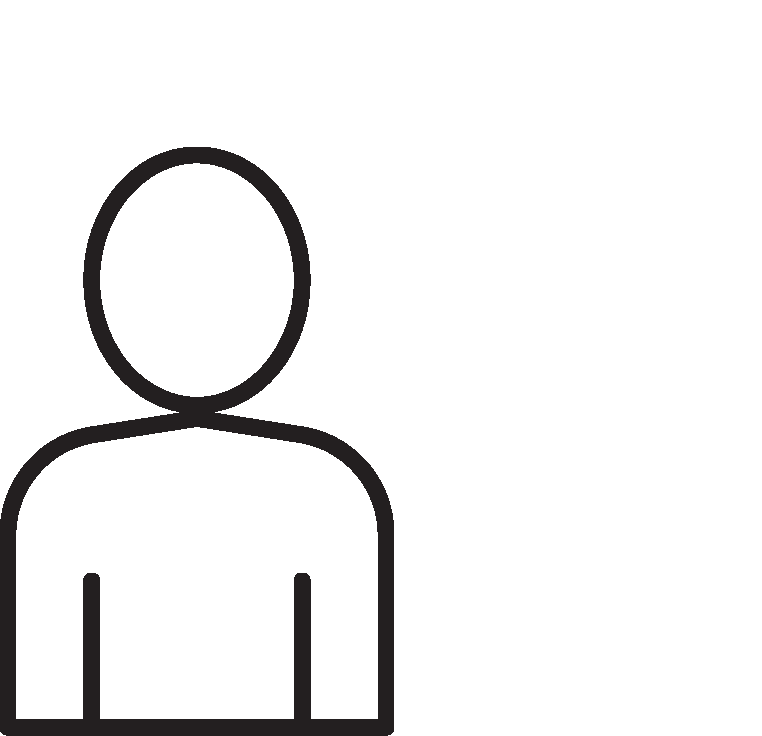 Purdue University

Purdue University is the flagship school of the Purdue University System and was instituted in 1869. It is headquartered in the most populous city in Indiana, West Lafayette. The university has 13 academic colleges and schools delivering 70 post-graduate programs, over 200 different undergraduate major programs, and vocational degree programs.
In 1897, the first Ph.D. program granted was aligned with agriculture, where the university's reputation lies as one of the longest traditions in engineering and agricultural science. In 1959, the first Bachelor of Arts program was offered at Purdue.
Today, Purdue University remains to be the most competitive and reputable school for engineering programs. The university remains influential and historical in the world of aviation in the U.S. over several decades.
With that, Purdue offered the first college unit in flight training and the 1st bachelor's degree program in Aviation. Purdue University Airport was launched as the first university-owned airport in the United States.
In 1961, Purdue Research Park was launched to allow the university's top researchers to create collaborations with high-tech companies and private organizations/businesses. The university admitted the most international learners in 2014, with 22% of the student body population being international coming from 126 nations.

Purdue University produced 23 astronauts, including notable personalities in the form of Eugene Cernan, the last person to walk on the moon, and Neil Armstrong, the 1st person to walk on the moon. The university produced four Nobel Prize winners, namely Kevin Gurney, Otto Doering, Ei-ichi Negishi, and Herbert C. Brown for Chemistry and Climate Change Research.
Purdue has a 99.4% employer-student connections rating, and an 80% graduate employment rate, an above-average ranking for the country's graduate employability rate.

The university has a Center for Career Opportunities that helps students and alumni with their career decision-making and career search. Employers looking for top Purdue students and alumni to fill job vacancies in their companies can also use Purdue's CCO programs and tools.
The center utilizes MyCCO, a one-stop online portal for students and alumni seeking full-time or internship opportunities; discover what companies are participating in Purdue for information sessions, workshops, and career fairs; and schedule job interviews.
The career center provides relevant online resources to help students get started with their career planning, explore internship programs, connect with prospective recruiters; find career opportunities online, and discover global internship programs. Students who have immediate job search needs such as Career Closet, MyCCO Account Orientations, Internship, and Career Search Inquiries, CV, Resume, and Cover Letter Review can drop in the CCO during scheduled hours.
Other CCO services, including Career Planning, Pre-Professional Advising, Job Interviewing, and Getting to the Next Steps, require scheduled appointments using students' Purdue Career Account.
Purdue University facilitates career fairs, information sessions, and workshops that expand students' and alumni's networking opportunities. The university offers lifelong access to alumni the same services and resources provided to current students. Career Beam and Brainfuse JobNow are some of the integrations of permanent access within the MyCCO for Alumni of Purdue.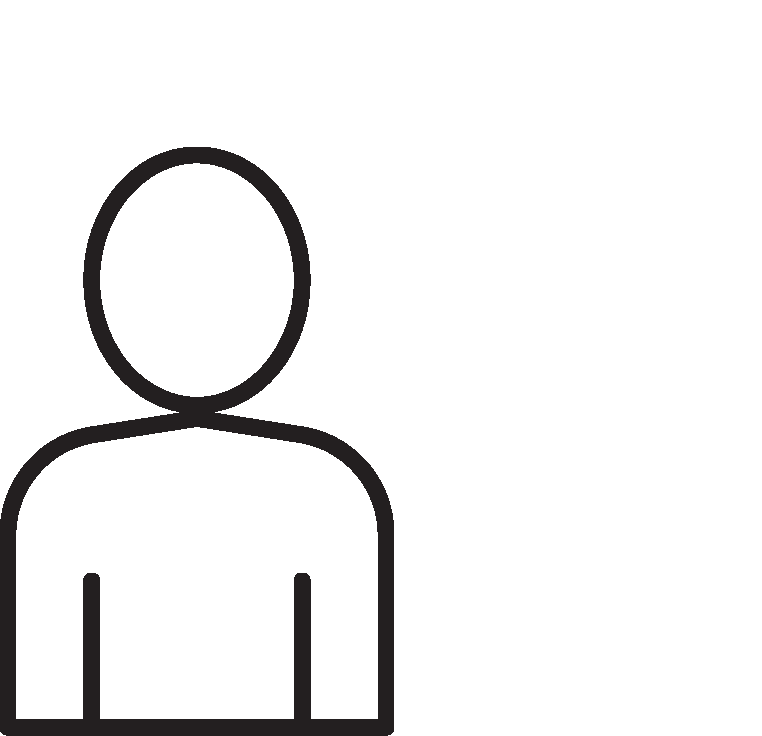 University of Massachusetts Amherst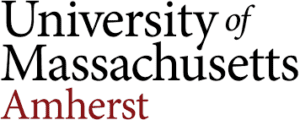 In 1863, the University of Massachusetts initially started as the Massachusetts Agricultural College. The university's name officially changed to its current name in 1947. It is the central body of the five prestigious campuses headquartered in Lowell, UMass Medical School in Worcester, Amherst, Dartmouth, and Boston.
It is solely the public research system in Massachusetts and is one of the most reputable public university systems in the world. The flagship location of UM is located in Amherst, the most prominent institution in the system comprising more than 30,000 of UMass' over 73,000 students.
In 2001, UMass Online was established to provide the system expanded presence in the distance education setting. The program features more than 1,500 online courses and 150 online certificate and degree programs from five locations.

UMass System has produced notable personalities, namely Nobel Prize Winner Craig Mello from UMass Medical School; Poet Laureate Ted Hughes from UMass Amherst; Novelist and National Book Award Finalist Andre Dubus III from UMass Lowell, and Pulitzer Prize Winner Madeleine Blais from UMass Amherst.

The Career Services Offices across the UMass Amherst campus provide extensive and wide-ranging career development and support services and help students in the process of their unique career development. The university has eight college-based UMass Career Centers that specifically tailor to the needs of graduates and alumni.
The Career Office also provides comprehensive career planning and online exploration resources through self-assessment tools such as Focus2, Myers-Briggs Type Indicator, Jung Typology Test, Entrepreneur Test, and Keirsey Temperament Sorter II. It runs walk-in advising initiatives for BDIC, UWW Students, Nursing, and Education majors.
Students are not required to make an appointment for quick questions related to cover letters, job searching, internship programs, and resume creation. Students in different colleges must consult with their respective college's career centers. Each career center has separate practices and policies which may be different from the other career centers.
The career center offers a complete overview and expectations of the activities specified from the first- through fourth-year students. Each level has different milestones to accomplish that provide them the best experience of their career development and career planning journey.
Career Services Office has outlined different job searching essentials that are readily accessible by students and alumni. It includes interviewing guidelines, making the transition after graduation, resumes and cover letters, working abroad, and alternative adventures after graduation. All of these resources are integrated with relevant links and information that will point them to the right steps for their career aspirations.
UMass Amherst also has Career Services for Parents and Families. The center established an essential link between parents and students. The team works with everyone in guiding them through career-seeking endeavors, professional school applications, job search, and internship opportunities.
The center also facilitates educational workshops and events to educate learners about job searching, interviewing, self-assessment, resume writing, and field experience. Aside from UMass Career Fairs, the career center hosts on-campus interviewing, extensive formal employer gathering, employer information sessions, networking events, and alumni panels.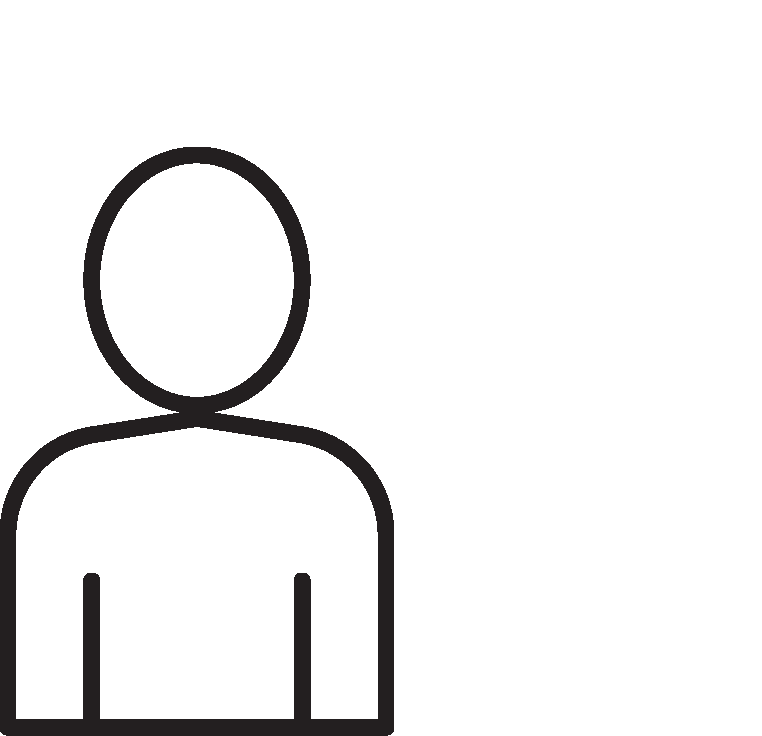 Massachusetts Institute of Technology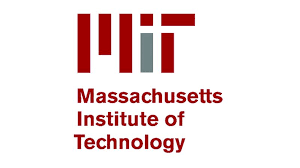 The Massachusetts Institute of Technology began in 1861 as a small academic institution of scientific excellence and innovations. Now, it is an independent, private research university in Cambridge, Massachusetts that is known for its human health, Big Data, digital learning, and sustainable energy research.
It is home to five major schools in the arts and social sciences, architecture and planning, engineering, humanities, science, and management. With at least 1,000 faculty members, MIT has more than 11,000 undergraduates and graduates.
Aside from its focus on entrepreneurship and innovation, MIT also boasts a vibrant and varied campus environment with different student groups from various nationalities. The campus is located over 168 acres within Cambridge and highlights 18 student residences, 20 green-space and garden areas, 26 acres of football fields, and more than 100 public works of artistry.
MIT is notable for several significant scientific discoveries and milestones, as well as technological achievements. It includes the development of radar, the invention of magnetic core memory, discovery of quarks, and penicillin's first chemical synthesis.

The university has garnered 29 National Medal of Technology and Innovation Prizes, 45 MacArthur Fellows, 58 National Medal of Science Winners, and 85 Nobel Prizes. MIT has produced famous alumni, including entrepreneurs, scientists, and politicians. Former NASA Astronaut Franklin Chang Diaz, Celebrity Entrepreneur Mohamed Hadid, and UN Secretary-General Kofi Annan are some of the famous MIT Alumni.
With an outstanding rate of 100% for employer reputation and alumni outcomes, 97.4% for employer-student connections, MIT is considered as one of the popular choices of U.S. schools with a high employability rate due to its students and alumni reputation.

The university's Career Advising & Professional Development provides top-quality guidance and support to all students and alumni as they discover and prepare for careers and health occupations. Whether students are planning to jumpstart their careers, applying to professional schools, or exploring for internship or career opportunities, the CAPD is readily available to help.
CAPD provides an extensive Career First Steps guidelines to help students get to know themselves better and help them find the right career. The center has tools and experienced staff to walk through the process of how students conduct self-assessments.
One of the self-assessment tools includes MyPlan, an online career planning platform exclusive to MIT resources that helps them identify their personality, values, skills, and interests and match them to potential career pathways.
The team provides guidelines to build effective resumes, interview strategies with confidence and focus, and create more compelling cover letters. Aside from undergraduate services, CAPD has offered a wide range of career services for alumni and postdocs such as On-Campus Recruiting, Quick Query Advising, Pre-Health Advising, Workshops, and Events; Career Advising Appointment; and CareerBridge Job Listing.
Alumni and Postdocs can take advantage of the integrated CareerBridge, a platform powered by Handshake that is specifically developed for current MIT students and alumni who have finished their studies within the past two years. Other career resources for alumni and postdocs include MIT Alumni Advisors Hub, Career Tools for Postdocs, MIT Alumni Association Career Programs, and Career Development Information for Postdocs.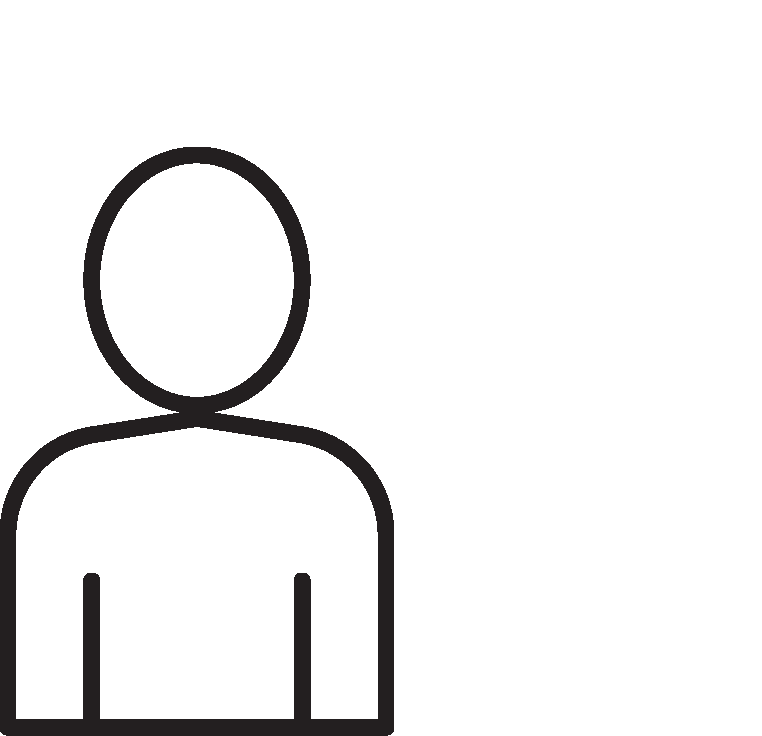 Northwestern University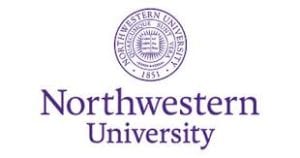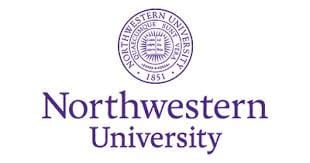 Northwestern University initially opened in 1855 and had only ten students and two academic staff. In 1869, the university started accepting female applicants. Northwestern University acknowledges its foundation to the mission and goal of its nine founders, who established the university for the Northwest Territory.
No land, inadequate financial resources, and little knowledge of higher learning did not hinder the founders' drive to establish Northwestern University. Initially, the plan started in 1850 and three years later, the founders moved forward and bought a 379-acre land close to Lake Michigan and inaugurated the campus at Evanston.
From the humble beginnings, the university has grown into a prominent private research university with a strong foundation and commitment to interdisciplinary philosophy and academic excellence. The university comprises 12 separate schools and colleges and is reputable for its research fields such as the development of new drugs, biotechnology; nanotechnology; and neuroscience.

Iconic alumni include Game of Thrones Author George R.R. Martin, Gone Girl Author Gillian Flynn, and Friends Star David Schwimmer. The university has also produced Nobel Prize winners, namely the Economist George Stigler; and Novelist Saul Bellow.
One chemist and four economists are also members of the faculty at Northwestern who are Nobel Prize winners. Ralph Bunce, the first African-American to receive a Nobel Peace Prize for his works to resolve the conflict between Arab-Israeli, was also educated by Northwestern University.
The university has earned a 96.5% rating for alumni outcomes and 81.9% for graduate employment. Northwestern's Career Advancement fosters a commitment to excellence in career preparation, professional opportunities, and career development for undergraduates, graduates, and alumni by offering comprehensive career services.
The center establishes strong partnerships with academic departments, the university community, employers, and parents towards achieving the same goal of providing extensive guidance and support for its students and alumni.

Northwestern utilizes Handshake, a central repository for accessing career services. Students can schedule appointments with their NCA career adviser and counselor; find career and internship opportunities; discover which employers are visiting the campus during career fairs, and learn about upcoming career events and workshops.
It is the primary tool for Northwestern students and alumni to communicate about a wide range of career-related opportunities, events, and fairs that will assist them in their career planning and exploration.
The career center provides support in job preparation stages such as resume building, interviewing, finding job/internships; cover letter writing; and career planning. Students may schedule an appointment or visit during walk-in hours with the NCA.
All scheduled appointments with career advisors must be made via Handshake. Mock Case Interview, Undecided on a Career Pathway, Pre-Law Advising, Career Advising, and Mock Interview are some of the available services offered through the appointment schedule.
NCA has a complete list of online resources divided into major sections such as Career Research and Preparation, Networking and Informational Interviewing, International Career, Ph.D. Career Development; and Industry-based. All these resources have specified links and extensive information that helps students and alumni in their career preparation and development endeavors.
NCA has a team of dedicated employer strategists that will help employers navigate Northwestern's recruiting environment and help them in creating a personalized recruitment strategy aligned with useful industry trends.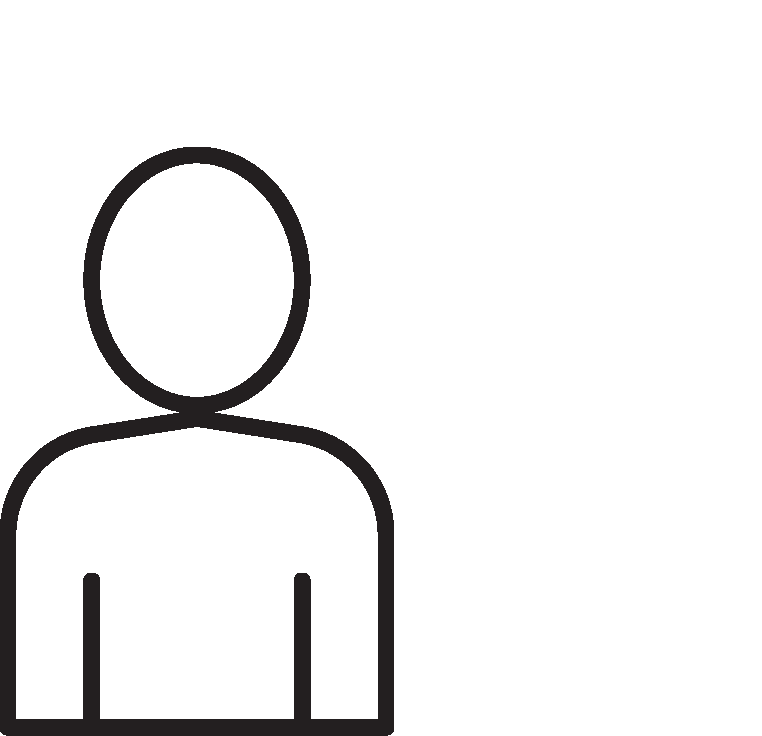 Michigan State University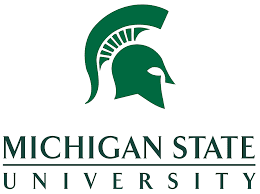 Founded in 1855, Michigan State University is considered the 1st of America's "land-grant" academic institutions. Now, the university is one of the most prominent educational institutions in the United States in terms of enrollment.
It caters to more than 50,000 learners and is headquartered across a 5,200-acre campus in East Lansing. The alumni count is approximately 540,000 strong, with presence in and out of Michigan and around the globe.

Michigan State University is a multi-disciplinary academic and research institution and is evident across its numerous tributes. In 1969, Alfred D. Hershey won the Nobel Prize in Medicine or Physiology. One of the greatest basketball superstars, Earvin "Magic" Johnson, was educated at MSU before being drafted in the NBA.
MSU's College of Communication Arts and Sciences produced eight Pulitzer Prize Winners. Another notable alumnus at MSU is Richard Ford; he won a Pulitzer Prize for his famous novel Independence Day.

MSU's Career Services Network provides career advising initiatives for students and alumni who need personalized assistance in their career planning. Students must make an appointment through the Handshake site. A college-based career advisor helps connect students with professionals and alumni within the students' specific areas of the discipline.
Career Consultants help students and alumni from discovering what they want to do with their majors; assisting with the professional or graduate school process, gaining work experience during post-secondary education; and exploring their first career after finishing their studies.
All currently enrolled students at MSU are eligible for the Career Advising Services; however, MSU Alumni are only eligible for job advising sessions for two calendar years after graduating from MSU.
Students who are not sure which specific career path to take can use the numerous career assessments provided by Career Services. The Myers-Briggs Type Indicator, Strong Interest Inventory, and Choices 360 can help students and alumni discover and understand their skills, capabilities, values, and personalities. Interested candidates can register and set a scheduled appointment online with a career consultant.
MSU undergraduates and graduates can enjoy a wealth of guidelines and references related to creating a resume; communication essentials, applying to graduate school, creating thank you letters; and making an effective cover letter. The MSU Career Services Network is committed to assist its students and alumni community by providing resources and tools. They have developed materials and strategies specifically tailored to help college students to create the shift from college to career.
Aside from providing extensive assistance to current students, the university has an MSU Alumni Office that always creates resources to support its alumni community's network of careers as well as several opportunities to stay updated with the university and expand their professional network.
MSU encourages its alumni community to stay connected in its social media portals such as the MSU Alumni Office Livestream, MSU Alumni Office LinkedIn Group, @HelpingSpartans, MSU Alumni Office Facebook, and MSU Alumni Office Instagram.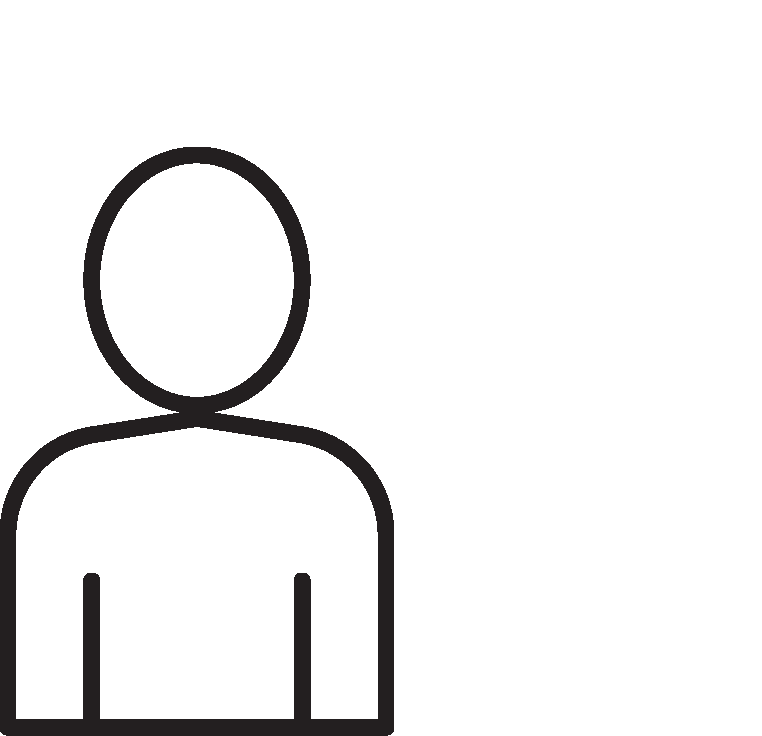 The George Washington University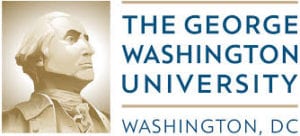 Established in 1821, George Washington University was founded by an Act of Congress. George Washington anticipated an academic institution of higher learning in the capital of the U.S. in his last will and statement, to become an intellectual center for the entire nation.
It has three headquarters, namely Virginia Science and Technology, Mount Vernon, and Foggy Bottom. The said locations are close to the White House as well as numerous private and governmental agencies, offering many career and internship opportunities for students.

The university's alumni have influenced U.S. history in some way, including FBI Director J. Edgar Hoover; Politicians John Foster Dulles and Colin Powell; former first: Lady Jackie Kennedy; and five Supreme Court Justices are some of the notable alumni of George Washington University.
In the 20th century, George Washington University was at the forefront of numerous events. In 1981, the university hospital admitted Ronald Reagan after an unsuccessful assassination, while in 1939, an on-campus conference held at the university discovered that Otto Hahn had successfully divided the atom.
George Washington University showcases not only political milestones but also a thriving arts scene with student dance groups, art galleries, voice ensembles, instrumentals, and theatre clubs, and scholarships to first-year students. The Lisner Auditorium has hosted events from Salman Rushdie, Al Gore, and Betty White.
Headquartered in Washington, students enjoy access to some of the prestigious libraries, art venues, and museums in the nation. Also, it has a concrete athletic tradition starting from the late 19th century.

George Washington University's Career Services provide career coaching; help with interviewing and networking to assist students and alumni explore their interests and talents; conduct self-assessment; create a cover letter and online resume; develop an effective career search strategy, and decide on an academic program. Moreover, Career Services provides extensive support to employers who brand their companies through several information sessions.
The university has a Career Quest that provides GW undergraduates and graduates an exclusive opportunity to obtain personal and up-close experience with leading industries and organizations in Austin, Atlanta, Seattle, New York, Chicago, San Francisco, and Los Angeles. Students must log their application and provide supporting documents to participate in the program. They will need to complete an interview session as part of the application process.
GW's Center for Career Services sponsors the UN 360, offering GW full-time undergraduates and current graduates an extensive opportunity to learn about the U.N. and its partner companies as they collaborate to advocate the UN's 17 Sustainable Development Goals.
Participants will strengthen their understanding of the U.N. and its partner organizations, explore career opportunities within these companies, and network with professionals and alumni in numerous fields.
The Center for Career Services designs an extensive Career Success Plan that is customized to meet the interests of its students and alumni. Students can make an appointment with GW's Career Coaches to create a customized career success plan.
Furthermore, GW provides career preparation guidelines that can be easily accessible by students anytime online. These include types of resumes, creating an online presence, interview preparations; development of workplace skills; and writing a resume and cover letter.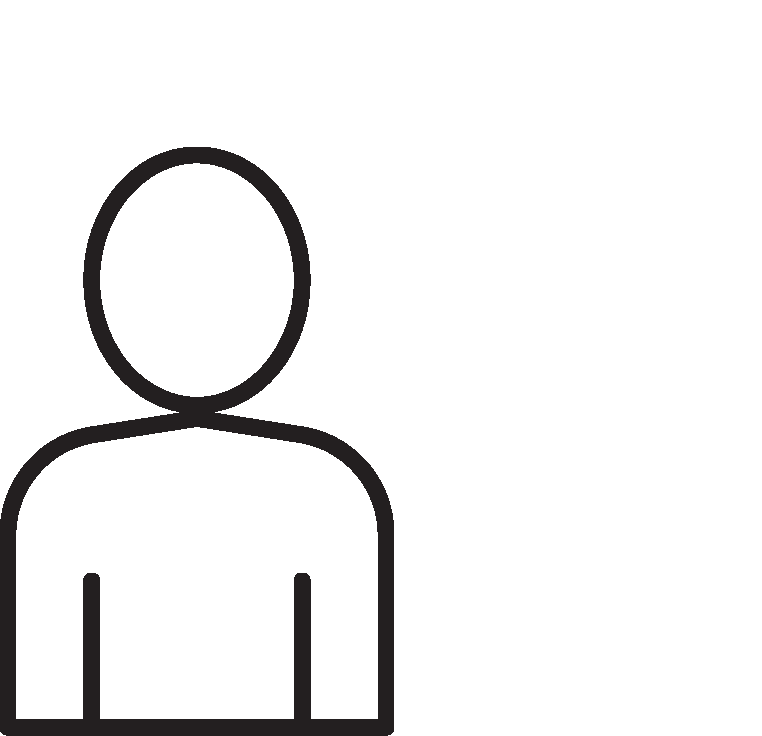 The University of Chicago

The University of Chicago is considered an urban research university that has developed new ways and innovations of academic excellence. The university commits to free and open inquiry and has attracted scholars to its global campuses.
In everything they do, the university is driven to dig deeper and progress further as well as leverage its knowledge to cultivate human life. The university empowers students to challenge conventional ways in the quest for original ideas.
Students in the undergraduate level of studies develop analytical, critical, and writing capabilities in the university's interdisciplinary and rigorous core curriculum. Graduate learners across five divisions and six professional schools challenge their ideas with different UChicago scholars and transform to become the next generation of leaders in academic excellence, government sectors, industries, and non-profit organizations.

The University of Chicago has produced 90 Nobel Prizes and 50 MacArthur Grants together with several other national awards and fellowships. UChicago's innovative and creative students and alumni create masterpieces, manage international conversations, and drive innovation in different fields. The university's faculty, lecturers, alumni, and postdocs pursue to become astronauts, world leaders, CEOs, literary masterpieces, university presidents, and attorney generals.
With an impressive 99.1% graduate employment rate and 93.7% alumni outcomes, the UChicago remains to be a top university in Chicago in terms of high graduate employability percentage.

The Career Advancement department at UChicago empowers undergraduates, graduates, and alumni to apply their top-quality education to highly-successful careers. The center provides unparalleled academic resources and a community of scholars that expands far beyond its campus. It has collaborated with different Colleges around UChicago to offer unique pre-professional initiatives.
Through these initiatives, students obtain personalized career counseling sessions from career counselors with extensive expertise in their fields, network with potential employers and professionals, as well as join in skill-building workshops. Interested students can explore industry-specific career and internship opportunities as well as mentorship programs and grants to fund research.
The Career Resource Center provides information related to career advising appointments, job offers and salary negotiations, information on overseas opportunities; practice job interviews; and international student resources. They facilitate experiential learning opportunities for students of different backgrounds at all stages of career development.
Student programs and experience include internship for credits, internship and career grant programs, one-year or multiyear experiences; months-long experience; week-long experiences; and day-long experiences.
UChicago integrates Handshake, an online central repository for students and alumni to access job postings, Career Advancement calendar of events, and explore internship opportunities.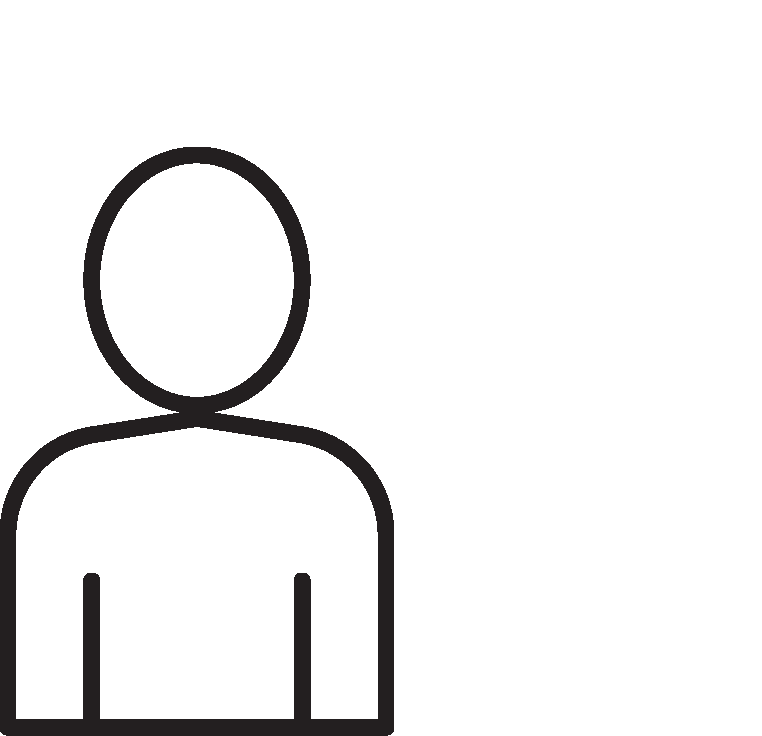 Cornell University

Cornell University was established in 1865 and is considered an Ivy League university with the commitment to preserve, discover, and disseminate knowledge. It has six campuses across the globe and is a federal land grant university with a private endowment. Cornell's main headquarters is in Ithaca, New York, and covers 2,300 acres of Finger Lakes county and is so large that students can hike without leaving the university.

The university has 45 Nobel Prizes among its alumni network and a team of faculty members. Huey Lewis and Tsai Ing-wen are some of the notable alumni of Cornell. The university boasts several unique student traditions such as the Dragon Day, and an enormous dragon is marched across the campus by freshmen of the College of Architecture, Art and Planning.
Interrupted by their rivals, the College of Engineering, the dragon is burned in the Art Quad. It was initially practiced in 1901 by high jinx of architecture students and later was formalized in 1950.
Another unique tradition is the Cornell Chimes, a daily bell performance by chime masters. Rigorous, 10-week long battles await them; however, chime masters do not require previous experience operating the chimes.
Chime masters play from a collection of over 2,500 music, from famous musicians ranging from the Beatles to Schubert. They play these songs after climbing to the top of the iconic McGraw Tower, where the bells are located.

Cornell University has an overall rating of 99.4% and 91.7% for alumni outcomes and employer partnerships, respectively, making it one of the top universities in terms of the high employability of its graduates.
The university has an extensive Cornell Career Services that provides comprehensive career services to all its students and alumni. It complements the services provided through career centers in the undergraduate schools that are tailored to more college-specific career and academic aspirations.
The staff members at Cornell Career Services assist students in crafting a career strategy. Cornell utilizes Handshake to access job and internship opportunities; schedule appointments with career advisors; view employer profiles; register for upcoming events, workshops, and information sessions; and explore career fairs and exhibitions.
Career Services provides a one-stop portal for all its online resources that helps students in their career planning, development, and career strategies. One of the unique resources includes Cornell Experience, an online gateway to several experiences on and off the campus, which has several opportunities for fellowships, careers, internships, and research.
Cornell University provides a Career Guide on top of online resources, job-search opportunities, workshops and events, alumni-shadowing initiatives, and personalized advising. It contains comprehensive information that will provide students and alumni a complete overview of the career services of Cornell University.
The university has a career management platform through OptimalResume where students can create resumes, build cover letters, prepare for interviews, and utilize different professional tools to create profiles.