People who serve in the country's armed forces have rendered the greatest service for their country. They are ready to offer the ultimate sacrifice of protecting and serving the nation. For military service members who want to pursue education or training while serving in an irregular schedule at the armed forces, it can be challenging and stressful. Thanks to several military-friendly online schools and programs, military personnel as well as their families can choose any type of degree depending on their interest and passion.
Most members of the military have already attained a high school diploma and may plan to pursue an undergraduate or graduate degree. One of the reasons why they choose to pursue another degree is to either rise in rank, should they decide to stay in the armed forces. For others, a new online degree is a way to pursue a variety of civilian job opportunities upon retirement.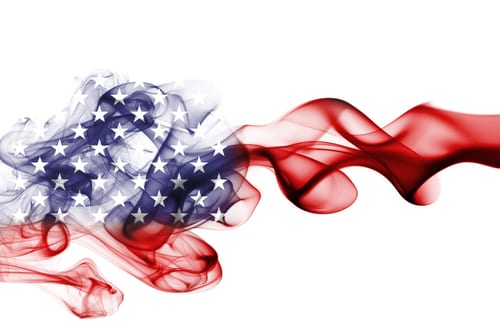 Many active military members prefer an online program in pursuing higher education rather than enroll in traditional classroom-based instruction. It provides them the flexibility to take the courses and complete assignments when their schedule fits and allows them to prioritize their military duties when the need arises.
As a token of gratitude for the unwavering service to the country, we list 15 Top Online Schools for Active Military Families 2021. This catalog of online academic institutions features several distance learning opportunities for veterans and active service members and their families. We mention the numerous benefits and support services offered by each online college or university that readily assist our modern heroes and their families in pursuing higher education and obtaining financial aid opportunities.
Here are the 15 top online schools, in no particular order, that provide military members the best and most convenient way to earn a higher education while serving the nation through distance education.
QUICK LINKS
15 Top Online Schools for Active Military Families
Liberty University
"Through its residential and online programs, services, facilities, and collaborations, the University educates men and women who will make important contributions to their workplaces and communities, follow their chosen vocations as callings to glorify God, and fulfill the Great Commission."
Liberty University is a private, Christian educational institution in Lynchburg, Virginia that provides one of the most flexible online programs ideals for active military members. They offer access to world-class learning resources for all their students. The university provides Information Systems, Business Administration, Social Sciences, Social Work, and Criminal Justice among other specializations.
Liberty University has an Office of Military Affairs that directly involves online students in their military concerns. They are one of the universities that provide above-average support services for military members and their families. LU has a one-stop shop online resources for veterans and armed forces pursuing an education with them such as the Military Deployment, Military Affairs, Veterans Benefits, Military Degree Plans, Military Transfer Credit, Military Programs, and Military Outreach and Community.
---
Drexel University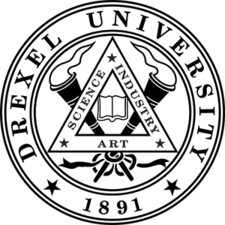 "Drexel's ongoing strategic plan, "Transforming the Modern Urban University," guides the University's 21st-century trajectory."
Established in Philadelphia, Pennsylvania, Drexel University is a private research university that is committed to being known as the nation's most engaged university, with a variety of community partnerships combined into different service and academic aspects. The university has been providing for over 20 years of quality distance learning opportunities to students all over the world.
Drexel University offers a diverse array of online degree programs that cater to both students and working professionals. They offer certificate, undergraduate, and graduate degrees in Arts, Business/Management, Criminal Justice, Education, Entrepreneurship and Innovation, Technology, and Psychology to name a few. The university provides discounted military tuition rates across their online programs. Also, the military-friendly Drexel University offers a concrete support system for their active military applicants by providing personalized support, transferrable GI Bill to spouses and dependents, and a one-stop shop for educational benefits for the veterans and military. Also, the university offers an Office of Veteran Students Services that coordinates with campus-wide activities to ensure that military dependents and veterans have the accessibility of campus learning resources and services with ease.
---
Penn State World Campus

"Penn State launched the World Campus in 1998 to make online degree programs available to students beyond the reach of our physical campuses. Today, Penn State World Campus specializes in serving adult learners, corporate partners, and the military."
Pennsylvania State University offers 197 online degree programs through the PennState World Campus. Considered as a military-friendly educational institution, Penn State World Campus is ranked for Best Online Programs for Veterans. The university's online degree programs range from several areas of study such as Business, Education, Law and Public Policy, Engineering, Homeland Security, and Liberal Arts and Communication among others.
Penn State World Campus has an extensive support services system for the military and veteran students. They have a dedicated team of experts that will help navigate service members, military families, and veterans in admissions, benefits program, impacts of deployment, and other military support offered by the university. Also, the university provides Undergraduate Military Grant-in-Aid for all the members of the Department of Defense, U.S. Coast Guard, and the U.S. Armed Forces as well as their spouses. Penn State provides a variety of options to provide financial assistance for their education through the Financial Aid for Military and Veteran Students.
---
Regent University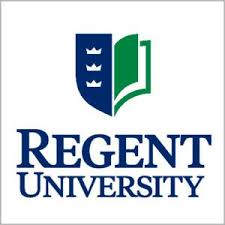 "Regent University serves as a center of Christian thought and action to provide excellent education through a biblical perspective and global context equipping Christian leaders to change the world."
Virginia Beach is home to Regent University that provides a one-stop online reference through the Military Resource Center for all the information needed for military personnel, veterans and their spouses who want to pursue an online education with Regent. A top military-friendly university, Regent University provides several online degree programs in different areas of study such as education, nursing, business & leadership, law/government/history, general studies/interdisciplinary, arts & communication/English, divinity/theology, STEM, and psychology & counseling.
Regent University offers substantial military and veteran educational benefits through the VA Education Benefits, Military Admissions & Aid, Dependent & Spouse Benefits, and Military Programs and Partnerships. Also, the university works with the military to specify special credits that are transferrable in agreements for certain members such as the Military Partner Schools for Advanced Standing, and Air University.
---
Bellevue University
"Bellevue University has been a phenomenal place powered by a workforce committed to a student-first ideal. We've invested in ourselves, our campus, and our community to provide students a caring, high-quality environment of support. With a clear vision of who we are, where we want to go, and a plan on how to get there, that goal – becoming the premier open access university in the United States – will swiftly become a reality."
Headquartered in Nebraska, Bellevue University is a private, non-profit university that is among the nation's top military-friendly educational institutions. They provide with over 75 online degree programs for people who have the plans to pursue distance learning opportunities in completing their degrees. Undergraduate and graduate programs at Bellevue University include arts and humanities, business, management and leadership, human capital, public service, safety, security and intelligence, and education and training to name a few.
Bellevue University is dedicated to serve and provide the best quality education for military members, veterans and their spouses/dependents. They give a discounted tuition rate of $250 per credit hour from 29 bachelor's degree programs. Also, Bellevue University offers many services to military and veteran students such as housing assistance, career counseling, private study area and lounge, mentoring and tutoring, and conference rooms through the Military Veterans Service Center. The university allows students to choose from different types of VA Education Benefits.
---
Grantham University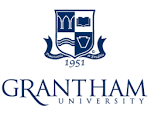 "Grantham University is dedicated to quality education for students serious about preparing for a better, brighter future. Together, our constitution, mission, vision and core values define both our purpose and our passion. We're here to serve."
Located in Lenexa, Kansas, Grantham University has been providing over 50 accredited online degree programs for 65 years. They are powered by four major colleges namely College of Arts and Sciences, College of Engineering and Computer Science, College of Nursing and Allied Health, and Mark Skousen School of Business that provides with a professionally relevant distance education with convenience, flexibility and affordability.
Grantham University is an important educational institution that provides a great resource of support systems for those that have active service in the U.S. Military. The university has received recognition from Military Times Best, and GI Jobs as well as awarded as a Top Military Friendly School by Military Advanced Education and Transition for ten years consecutively.
Grantham's Financial Aid Team help veterans maximize their VA Benefits, explore Tuition Assistance Benefits, and grant spouses and dependents with financial aid options through Military Programs of the school. They have a dedicated Veteran Support Team that provides an array of services such as career planning, mentorship, veteran benefits, ADA accommodations, support for the Student Veterans of America, classroom program assistance, and financial management support.
Park University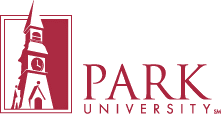 "Park University transforms lives through accessible, student-centered, quality higher education. We celebrate GLOBAL CITIZENSHIP through our connected learning and working environment, liberal arts education and community stewardship."
Park University is a university founded in 1875 that provides one of the top-quality educational institutions around the world. The university maintains 40 campus locations in 21 states, serving 17,000 students. Park offers more than 500 courses that are designed to provide flexibility, convenience, and adaptability to distance learners. Several military programs are offered in three significant areas of study namely management, liberal arts & sciences, and education & health professions.
As one of the leading military-friendly schools around the country, Park University maximizes military experience and training from the Joint Service Transcript. They provide up to 75 credit hour transfers. At Park University, one of the benefits of education programs for currently serving students are priced at $250 per credit hour, veteran's program benefits are priced at $346 per credit hour, and program benefits for military families are at $250 per credit hour.
Additionally, Park University's Department for Military and Veteran Student Services has a Global Warrior Center that provides a wealth of information and relevant resources for military service members and transitioning veterans. The center helps to inform students about educational benefits, VA benefits, works with students under deployment processes, and aids in any veteran-related inquiries. Also, they help veterans in access to healthcare, employment opportunities, transition assistance, financial aid, counseling services, and helps veterans with post-traumatic stress disorder. On-site resources such as relaxation stations, laptops, reference libraries, and other amenities are readily available to best serve the needs of veterans, family members, dependents and spouses, and service members
---
Saint Leo University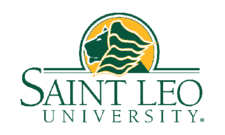 "The mission of Saint Leo—to educate and serve—has been illuminated with instances of resourcefulness, ingenuity, and fulfillment of purpose. It was over four decades ago that Saint Leo brought courses for the first time to 176 students at Avon Park and 13 students at MacDill Air Force Base. Today, close to 6,000 men and women of the armed forces, veterans, and their family members are enrolled in Saint Leo University degree programs – that's about one-third of our university-wide student community."
Saint Leo University is a private university that has earned some accolades for its commitment to serving the active-duty military, veterans, and military families through affordable, accessible, and quality education. The university offers 72 online degree programs across different categories including criminal justice, arts & sciences, psychology, social work, social science, education, business, and information technology among others.
Saint Leo University offers tuition assistance for voluntary, out-of-duty educational degrees that provides support to the service members' personal and professional development goals. They have a variety of Military and Veteran Benefits, and Military Education Resources to assist student-veterans and service members and their families a smooth-sailing educational journey. For those deployed/relocated on duty, they have several Education Centers that allow them to finish their degree at their convenient locations.
---
Norwich University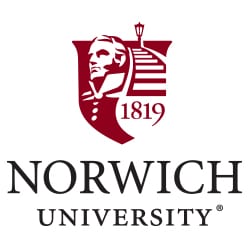 "At Norwich University, we understand. We've been educating and serving military students for nearly 200 years."
Established in Northfield, Vermont, Norwich University offers several online programs that meet the unique needs and goals of active/on-duty military members, veterans and their family members. The university pioneered a new paradigm for providing quality education to service members that combines field training and experiential methodologies with liberal arts studies. It has become one of the first military schools to integrate civilian students on the campus.
At Norwich University, the U.S. Department of Defense's Tuition Assistance program aids eligible active military members, reserves, and personnel. The TA amount which does not exceed $250/credit hour can be combined with the GI Bill funds to help offset the balance. Also, the university offers several financing aid opportunities such as tuition assistance, federal loans, and veteran benefits such as the Yellow Ribbon Program, and the Montgomery GI Bill.
---
Ball State University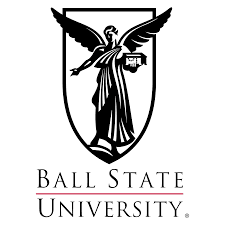 "Ball State University Veterans Affairs provides comprehensive resources to veterans, reservists, guardsmen, and family members using Veterans Affairs benefits to aid in their overall success as students."
Ball State University takes pride as one of the Military-Friendly institutions in the country. The university has been ranked in the top 20 for "Best Online Programs for Veterans" according to the U.S. News & World Report. They deliver a variety of online degree programs that are suitable for the students' schedules as well as multiple course delivery methods to help enhance their career and education in the most convenient way. Their programs include business administration, general studies, logistics and supply chain management, criminal justice and criminology, coaching education, and special education to name a few.
Ball State University's Veterans Affairs Staff works with the U.S. Department of Veterans Affairs and the State of Indiana to provide support and assistance to active military members, veterans and their families. The partnerships have resulted in streamlined processing of military education benefits such as Post 9/11 GI Bill, Indiana Child of Disabled Veteran, Veterans Education Assistance Program (VEAP), Federal Tuition Assistance/National Guard Supplemental Grant, and Chapter 31 VA Vocational Rehabilitation.
---
Webster University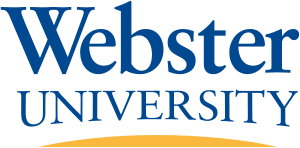 "Webster University opened its first military campus in 1974, and since then has provided unmatched educational programs to our military for more than 40 years. Webster quickly and consistently established itself as a leader in military education assisting veteran and military students in making their educational dreams come true."
An American private, non-profit university, Webster University takes pride in the accomplishment of their students and graduates. They provide prestigious degrees and world-class distance learning convenience to students all around the world. The university offers more than 50 online certificate, undergraduate, and graduate programs that are delivered in the same standard and rigorous format as the courses taught on-campus.
Webster University demonstrates full support of their military students, veterans and their family members in achieving their goals by providing discounted tuition fees. Participation in the Yellow Ribbon Program, a team of military advisors that is trained to assist with military and VA benefits, transfer of military credits with the school's generous transfer policies, military, financial assistance, and member participation in the TA Top-Up Program are just some of the ways Webster University supports their military and veteran students.
---
University of Maryland University College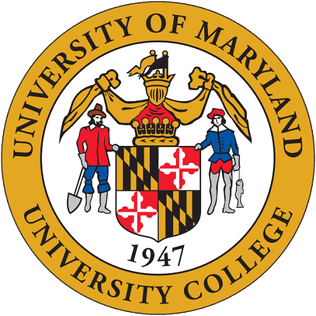 "University of Maryland University College offers award-winning academic programs and services for active-duty military service members, veterans, and military spouses and families. No college can match our experience and dedication in educating active-duty troops, reservists, members of the National Guard, veterans, and military family members."
University of Maryland University College is a university with a prominent history of providing world-class quality education to the armed forces since World War II. They offer a broad range of online degrees and certifications to help students earn skills and capabilities from a university with a strong reputation for excellence. Their academic programs range from business and management, IT and computer system, public safety, data analytics, liberal arts & communication, and cybersecurity among others.
UMUC allows military and veteran students to earn their degree without breaking their banks. The university's staff of veterans assist undergraduate and graduate students through several Tuition Assistance for Military Personnel as well as extensive opportunities for Education Benefits and Financial Aid. Also, UMUC offers financial assistance and scholarship programs for active military members, veterans and others affiliated with the military.
---
California University of Pennsylvania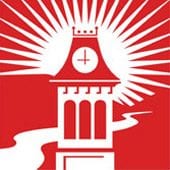 "Cal U offers career-focused academic programs that engage students in applied and active learning. You'll gain a solid academic foundation in your chosen field, along with the skills that matter most to employers, including technology literacy, communication, critical thinking, and teamwork."
The California University of Pennsylvania has more than 75 online certificates, associate, bachelor's, master's or doctoral programs that help students enhance their professional career pathways. They offer several programs from different academic categories including business/economics, visual and performing arts, education, law and justice, human services, communications, engineering/technology, and liberal arts among others. Students have the option to take their degree in hybrid or flex format depending on their preference.
The Office of Military and Veterans Affairs provides comprehensive support for active-duty members, service members, veterans and eligible dependents. They help students maximize their military education benefits and help them reach their life and educational goals. Education Benefits Support, The Vet Center, and Veterans Club are one of the primary resources offered by Cal U in understanding the unique demands of each service members and veterans. The university has been providing its students with military-friendly education and support system including financial aid and scholarships.
---
Western Governors University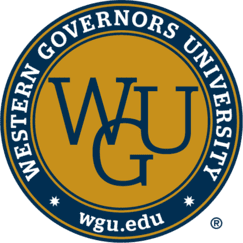 "WGU pioneered competency-based education. We remain the only institution offering competency-based degrees at scale, creating a model other colleges and universities are increasingly striving to replicate."
Located in Salt Lake City, Utah, Western Governors University is one of the pioneering schools of distance learning and innovative solutions to education. They are the forefront of competency-based education with a notable reputation of excellence. It is an online school with career-aligned objectives in their methods of teaching. The online degrees are designed to allow working professionals the opportunity to earn undergraduate/graduate degrees without compromising their busy lifestyles. The university has more than 50 online degree programs offered by WGU's four colleges, namely College of Business Online, College of Information Technology Online, College of Health Professions Online, and Teachers College Online.
WGU has an approved Military Tuition Assistance on their competency-based degree programs. Most education benefits already cover the full cost of fees, books, and tuition. They have a dedicated Enrollment Counselor that will assist students in all the processes and paperwork involved in the admission to WGU's Military Support. Also, WGU offers part-time options only to those service members using the Tuition Assistance.
---
Post University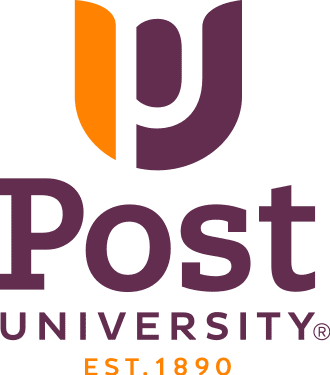 "At Post University, we understand the demands and responsibilities that come with military service, and we're committed to supporting those who've devoted their lives to protecting our country. We began providing educational benefits to military personnel in 1976."
Waterbury, Connecticut is home to Post University that offers flexible online undergraduate and graduate programs with the affordability and convenience for students. These programs are delivered from Post University's tight-knit communities through award-winning schools namely The Malcolm Baldridge School of Business, School of Arts & Sciences, and John P. Burke School of Public Service Education. Psychology, Biology, Business Administration, Finance, Management, Human Resource Management, and Marketing are the popular online degree programs of Post University.
Post University generously offers military benefits to veterans and their eligible family members such as the Yellow Ribbon Program, G.I. Bill and Post University Certification Process, and The Military Spouse Career Advancement Accounts Program. Military Tuition Assistance programs are offered to active duty personnel. A specialized and expert military admissions staff is readily available to assist students in their educational journey with Post University.
Also, the university has partnerships with Special Military Programs to provide advanced educational opportunities to armed forces and veterans such as Air University Associate-to-Baccalaureate Cooperative, US Army Recruiting and Retention College, Community College of the Air Force's General Education Mobile, and US Army Chemical, Biological, Radiological and Nuclear School.
Frequently Asked Questions
What are the educational support services that military personnel and their families get?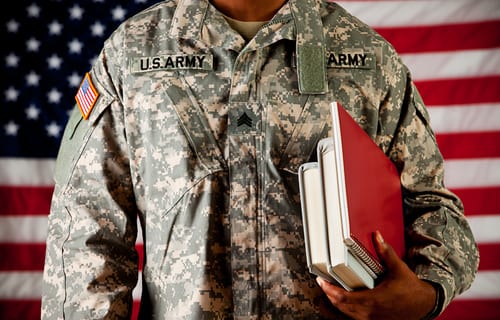 Support Services vary from one university or college to another. All schools take pride in providing the best military support system for the veterans or military men who want to pursue undergraduate or graduate studies with them. They hire counselors or admin staff with military experiences that are centralized in assisting them firsthand. Additionally, there is a designated veteran's group that works closely with students to support them in their college application and finding the necessary information to help them establish a higher education opportunity.
There are several external sources provided by the U.S. government to help service members pursue their education such as the Voluntary Education Program, Marine Corps Voluntary Education Program, and the Navy College Program. A one-stop shop for service member resources is provided by the U.S. Department of Defense through Military OneSource.
What are the educational benefits that military personnel and their families get?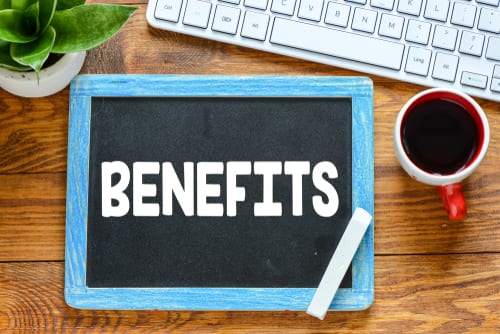 Military members receive unique benefits and programs in their chosen school. The school provides a designated advisor with a military background that specializes in the needs of the members of the armed forces. They offer a wealth of information including the benefits of military members that the school provides, types of financial aid, assist in the transfer of credits prior to the military education or training credentials, and military discounts for members of their families who are interested in pursuing a college education.
The school will assist in the military member's GI benefits. They will aid in the eligibility of either the Montgomery GI Bill or the Post 9/11 GI Bill. Many schools provide workshops for veterans to help them transition into a distance learning format since some of them suffer from injuries/physical disabilities, or a post-traumatic stress disorder. Also, advisors can match a person's military skills with a degree that will help him/her transition into a civilian career. Individual orientations and counseling services for military members are readily provided by the school to give them the best and smooth-sailing learning experience.
Most schools also provide scholarships, grants, and discount programs to military spouses depending on the status and terms of their military credentials and the GI bill. A military spouse may be eligible for financial aid to assist with the credentials needed and tuition expense to transition him/her to a new career. Your chosen school will readily help you and instruct you on several opportunities for your military spouses and children.
What is the GI Bill and how do military personnel enjoy their GI Military benefits?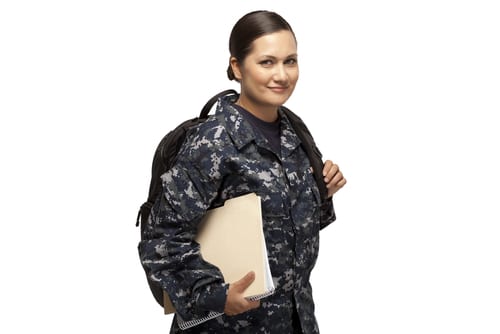 The GI Bill, also known as the Montgomery GI Bill or MGIB, was authored by the late president Franklin D. Roosevelt to provide financial assistance to veterans of World War II. Military members must pay at least $100 per month from the first year of their military service to be able to qualify for the benefits. The GI Bill can help them pay for certificate training, a college degree, flight training, vocational courses, or other distance learning programs. It is valid for 36 months allowing you to take up to four years of college education. The GI Benefit is available 10 to 15 years after honorable discharge from service.
There are two ways to apply for the GI Military Benefits – you may use in your chosen school, or you may apply on your own. Military friendly educational institutions have a team of advisors, counselors, and veteran's group who will readily assist you in your application or comply on the paperwork. If you want to apply on your own, you may visit the VA regional office and accomplish the VA's application form, or you may call 1-888-GIBILL-1 for direct phone applications.
It will take four to eight weeks to determine or receive your eligibility once you have logged your application. A request for additional information/documents may be asked from you. Once approved, consult the school's advisor that specializes in the military benefits to maximize your financial assistance to meet all your academic needs.