Online Bachelor's in Business Analytics is designed for students who want to pursue careers in the areas of business and information systems. The coursework usually deals with analytics, programming, and data mining. Students are trained on how to gather, manage, analyze and interpret large data.
Business Analytics combines quantitative business principles and computer software applications used for determining and assessing significant business information. Most bachelor's degrees in business analytics focus more on the blending of traditional business practices such as accounting, business modeling, management with quantitative software knowledge and skills.
DID YOU KNOW?…
Business Analytics (BA) and Business Intelligence (BI) are basically the same positions? Generally, they both describe the application of utilizing data to make better decisions in business.
Featured Programs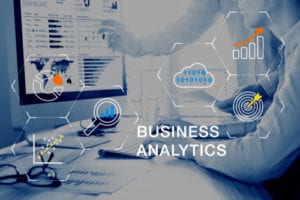 Some students who wish to pursue this degree program may earn the bachelor's degree directly or pursue a Bachelor's in Business Administration with an emphasis on Business Analytics, or a combination of Management and Business Analysis.
Courses are geared toward teaching students to analyze the needs of businesses, companies, and organizations from a broader perspective.
Some careers in the field of business analytics focus more on the financial aspects of businesses, while others, on the analysis of business strategies and processes. There are also other careers that focus more on computer systems or data analysis in the area of business administration.
Table of Contents
METHODOLOGY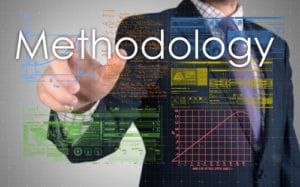 Below are 15 of the Best Online Schools that offer a Bachelor's Degree in Business Analytics. Located all over the United States, these schools made it to our list of "the best" based on the quality of learning opportunities they offer, ease in earning the degree, and the affordability of the program.
Listed in random order, we also considered the following components when choosing our picks for the Best Online Bachelor of Business Analytics degree programs:
Flexible and convenient Online format availability,
Designed for students interested in business, as well as, the various tools and techniques to improve business applications, problem-solving and production using Business Analytics and Data,
Focuses on Business Analytics skills used to encourage effective management,
Degree may be awarded as a Bachelor of Science in Applied Business Analytics, Bachelor of Science in Business Analytics, or a Bachelor of Business Administration with a focus on Business Analytics,
Teaches the latest in the field of technology typically utilized in the field of Business Analytics,
Ease of transfer credits, Affordable Tuition options offering Grants, Scholarships, Work Tuition Assistance Programs, and Military Discounts,
Prepares students for an entry-level career as a Business Analyst, Data Analyst, Financial Analyst, among many others, such as advancement positions as a Project Manager or in Quality Assurance Management,
Properly Regionally Accredited, providing expert instruction by experienced faculty,
Online Student Support Centers, Easy-to-use Learning Management Systems allowing easy collaboration and communication with faculty and fellow students, acceptable student-to-instructor ratio,
Also offers foundational instruction in accounting, marketing, finance, international business, human resources, IT, public administration, in addition to, supply chain management, cyber security, and many other business-related topics.
To learn more, see our Methodology page.
BEST ONLINE SCHOOLS FOR BACHELOR'S IN BUSINESS ANALYTICS DEGREE PROGRAMS
Webster University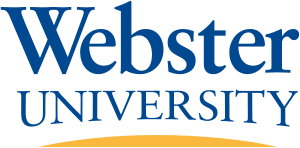 Bachelor of Science in Data Analytics
Webster University is a 100-year-old academic institution that provides a wide array of world-class online programs that are designed to give distance education students the same experience as on-campus learners. The online BS in Data Analytics is offered through the School of Business and Technology's Analytics and Business Intelligence Department.
This area of the school includes outstanding business resources and fabulous networking connections through degree programs that offer a global perspective. Data Analytics students engage in rigorous coursework that introduces crucial practices and approaches in today's market.
Webster not only has a fantastic undergraduate degree but an undergraduate certificate and a master's program in data analytics, as well. Students can also take advantage of the SAP University Alliance Program, which gives students real-world, hands-on experience with industry leaders in enterprise resource planning.
Webster University is truly a champion in setting its business and data analytics students up for future success. Webster University is accredited by the Higher Learning Commission and the Accreditation Council for Business Schools and Programs.
The amount of data generated by technology involved in all aspects of human interaction and business transactions is unprecedented. Future-facing organizations are realizing there is a great need for a new generation of data management and analytics professionals and technologies as business opportunities embedded in vast generated data lakes develop.
Recent job forecasts indicate Data Analyst will be the most in demand in the next few years. Therefore, jumpstart your career in this field by taking advantage of this Data Analytics online program now.
DID YOU KNOW?
The school's chief diversity officer, Vincent C. Flewellen, oversees the Webster Speaks: Dialogues on Race, Equality, and Inclusion speaker series to emphasize their commitment to social justice. A series of live discussions will take place between thought leaders from the university and the broader community.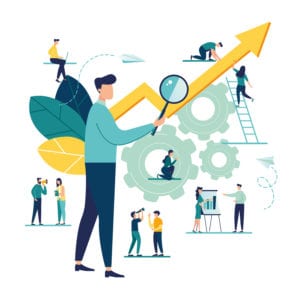 Saint Louis University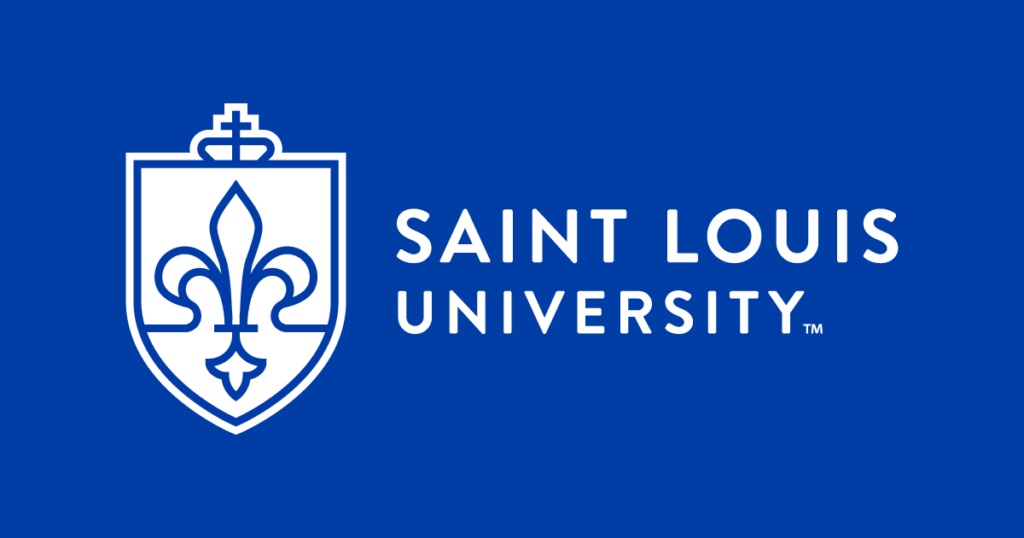 Computer Information Systems, B.S. with a concentration in Data Analytics
While Saint Louis University's online program is not focused on business analytics specifically, the Data Analytics concentration of the B.S. in Computer Information Systems, as well as the core coursework itself, supplies excellent topics in business and administration.
Throughout the rigorous curriculum, students learn to work with diverse organizations and departments to provide expert skills in data analysis as it applies to multiple industries.
Classes are completed throughout eight-week terms, making this an accelerated online bachelor's degree in data analytics. The School for Professional Studies provides this 120-credit degree program as a flexible option so that you can meet your career goals.
Some of the careers that graduates from SLU now occupy include those in market research and business intelligence, where they collect, interpret, and analyze pertinent information for their company. Students who take just two extra classes can earn a certificate with an emphasis in cybersecurity or data analytics, which will extend their opportunities even further. Saint Louis University is accredited by the Higher Learning Commission and The Association to Advance Collegiate Schools of Business.
With the data analytics concentration, you could become a market research analyst, a data analyst, or a business intelligence analyst. Information obtained from diverse, often disparate sources of organizational data is collected, analyzed, interpreted, and presented by students. The cybersecurity concentration will prepare students for careers as cybersecurity analysts, web developers, computer network architects, or information assurance engineers.
The students become competent in securing information assets of an organization and ensuring only those with the necessary permissions can create, access, and modify data. Students will be prepared for diverse careers in a number of organizations and businesses upon completion.
DID YOU KNOW?
Francis Xavier College Church hosts student Masses at 4:30 and 8 pm each Sunday, attended by approximately 800 students from all faith backgrounds.
Recent graduates at SLU continue their education, find employment, or volunteer their time. This is based on self-reported data. Currently, SLU has alumni living in 154 countries and 50 states.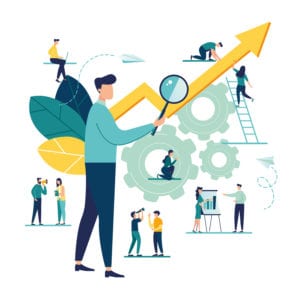 Washington State University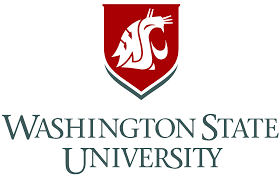 Online Bachelor of Science in Data Analytics
Washington State University Online is regularly recognized for its excellence in distance education. Students from across the globe attending this fantastic institution of distance education enter into a highly diverse and supportive virtual learning environment.
The Bachelor of Science in Data Analytics is offered through the Voiland College of Engineering and Agriculture. The curriculum provides in-depth instruction into the vast and complex discipline of data analysis as it applies to the revenue and profitability of agencies and entities in business.
Students learn to utilize all of the most successful modern strategies and technologies in the profession, and also learn practical communication skills in working with customers, peers, coworkers, subordinates, and superiors. According to the program website, this undergraduate program is one of the only data analytics bachelor's degrees to highlight leadership strongly.
Some of the most significant areas of focus include e-commerce, finance, and hands-on learning opportunities. WSU is accredited by the Northwest Commission on Colleges and Universities and the Association to Advance Collegiate Schools of Business.
Students who earn this degree can find employment as data analysts in diverse industries, such as manufacturing, e-commerce, transportation, retail, health care, government, insurance, finance, education, and environmental management. You will be given many opportunities to use real industry datasets for "hands-on" experience so you will be prepared to secure a well-paying job after graduation.
The College of Arts and Sciences and the Voiland College of Engineering and Architecture at WSU offer renowned and experienced faculty.
DID YOU KNOW?
WSU provided financial aid and scholarships totaling $421.8 million to undergraduate students in the 2019-20 academic year. The university provided financial aid to 75 percent of undergraduates that time.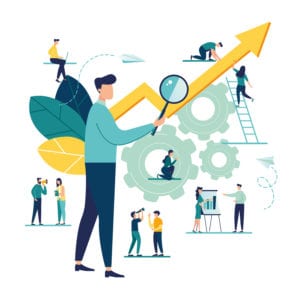 Liberty University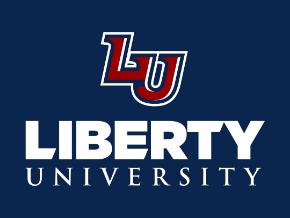 Online Bachelor of Business Administration in Data Analytics
Liberty University is one of the most outstandingly renowned online schools in the nation. It provides incredibly popular distance education degrees, all of which are founded in the principles of Evangelical Christianity. LU receives unending recognition for its achievements as an online school and has appeared on many lists and rankings of the best programs available.
Students pursuing a career in business analytics can major in an online Bachelor of Business Administration with a concentration in Data Analytics. This curriculum provides a strong foundation in leadership and management in business, upon which students gain skills in the analysis and organization of crucial data.
It is an accelerated online bachelor's degree wherein students complete their coursework throughout eight-week terms and can be completed in 3.5 years on average. There are 120 total credits required for completion. Individuals are free to transfer as much as 75% of the undergraduate degree from another accredited institution, which reduces the amount of time spent at LU even further! Liberty University is accredited by the Higher Learning Commission and the Accreditation Commission of Business Schools and Programs.
Liberty University's online bachelor's in business and data analytics program supports the need for well-trained people with a sound moral foundation rooted in God's word. In addition to graduating with a degree that gives you fantastic job prospects, you will also be equipped for success without compromising your faith.
Coursework in their general business courses provides a well-rounded understanding of accounting, legal principles, international business operations, and marketing principles. The data analytics specialization prepares you to analyze business environments based on the knowledge and research covered in the course. It also teaches the best practices found in the industry.
DID YOU KNOW?
Students voted in 1974 to become the Flames, named after the school's motto "Knowledge Aflame". After Liberty Bapist College became Liberty University in 1976, the school's colors changed from green into red, white, and blue.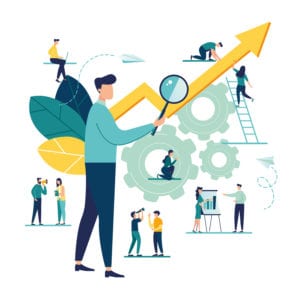 Western Governors University

Bachelor of Science in Data Management/Data Analytics
Western Governors University is one of the most popular online schools in America. It is a well-known name in distance education that appears consistently on rankings of the best online programs in the nation. The bachelor's degree in Data Management/Data Analysis has received recognition from the Software and Information Industry Association in the form of the "coveted CODiE award."
The curriculum gives students an in-depth understanding and immersive educational experience in data management and analytics as it applies to multiple professional areas, especially the business industry.
It includes industry-standard certification opportunities such as CompTIA, Oracle, and CIW, at no added cost to the student. It is an accelerated online undergraduate degree in which many students finish the entire program in as few as two years. WGU utilizes a unique tuition structure wherein students can take as many credits as possible throughout a 6-month period.
Data management and analytics are part of the WGU degree program, which is regularly updated by our Information Technology Program Council. By studying this program, you learn how to analyze, network, implement, script, and program as well as manage data. By earning a degree in data management and analytics from an industry expert, your practical knowledge will gain new depth and breadth.
On the WGU IT Program Council, IT experts know exactly how to prepare students for success in the fast-paced, constantly changing world of technology.
DID YOU KNOW?
The school stands out for two key reasons, besides the very reasonable costs, namely competency-based learning and the overwhelmingly positive comments its students and graduates leave. This is a feedback coming from the University Research & Review. WGU earned an exclusive Best Value School recognition from them.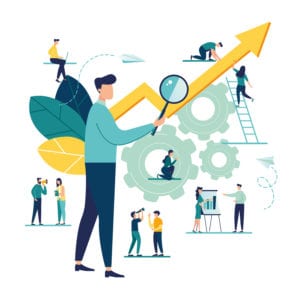 Thomas Edison State University

Bachelor of Science Degree in Data Science and Analytics
Thomas Edison State University is another popular online school that receives steady recognition for its achievements as an institution of distance education. The curriculum for the Bachelor's in Data Science and Analytics is broken down into three distinct areas of study, which include gen ed requirements, electives, and area of study requirements.
The latter provides an excellent avenue through which students can refine their coursework to pursue personal interests in business. The elective courses also offer opportunities for self-exploration. The program is kept up-to-date constantly to reflect all of the pivotal changes and issues in the technological world.
Graduates from TESU have an incredibly firm understanding of data science and analytics and have the ability to apply statistical data analysis and quantitative modeling techniques to solve critical issues in the modern workplace. Thomas Edison State University is accredited by the Middle States Commission on Higher Education.
Data science integrates computer science, mathematical modeling, and statistics, and it has applications in the life sciences, social sciences, business, and government. Analytical data is a subset of data science and is used to analyze and interpret data to support insights and decisions rigorously.
You can be able to use different skills that can help you perform tasks related to machine learning, data mining, predictive modeling, and visualization methods. As a result, you can solve real-world problems using the skills of statistical data analysis and quantitative modeling.
DID YOU KNOW?
The Information Sessions are conducted throughout the year and provide prospective students with the opportunity to meet University staff, ask questions about the admissions process, learn about financial aid, sign up for courses online, and discover what it is like to take an online course.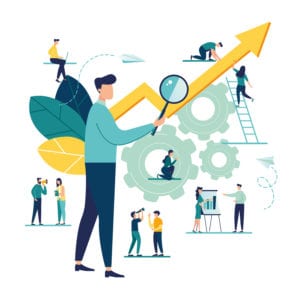 New England College

Bachelor of Business Administration in Computer Information Systems
At New England College, students have an incredibly unique avenue into the business analytics profession through the online Bachelor of Business Administration in Computer Information Systems. In this program, students learn how to use technology and data sciences to address modern business challenges in many different environments.
The program includes a strong emphasis on the analysis of information using visual programming languages, as well as identifying technological business solutions concerning the receipt, storage, and organization of data.
There are three concentration options available in Introduction to Programming Logic and Design, Object-Oriented Programming, or Database Management. The third option conforms perfectly with the professional goals and pursuits of business or data scientists and provides an excellent pathway to earn applicable positions of employment.
As a BBA program, students also receive a solid education in business leadership and management, making them a crucial resource in any organization upon exiting the program. New England College is accredited by the New England Commission of Higher Education.
Each year, multiple terms start, so you can start sooner, the program comes with 4-credit, 7-week courses, so you can finish it faster. The courses are taught by field experts. Faculty and students communicate frequently in an interactive format. The admission process is organized and well streamlined, eliminating the need for ACT or SAT scores.
Some of the courses you will take are:
Financial Accounting,
Management Accounting,
Business Finance,
International Business,
and Strategic Management.
DID YOU KNOW?
With their professor-led trips, you'll learn both in class and in real life. During winter break or spring break, you can travel around the world for free. Your tuition already includes the trip.
Through over 1,000 internships, many students have been able to live what they learn.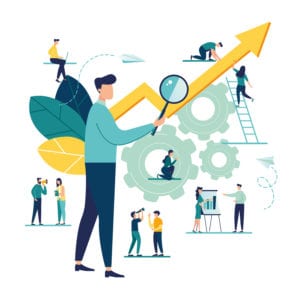 Arizona State University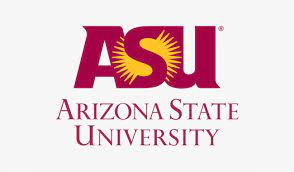 Fully Online Bachelor of Science in Business Data Analytics Program
Under the W.P. Carey School of Business, Arizona State University offers a fully online Bachelor of Science in Business Data Analytics program. The 120-credit hour program is composed of general education courses, core courses, and focused classes on topics such as:
data mining,
data warehousing,
predictive analytics,
and big data analytics for business and government.
Other disciplines that are integrated with the curriculum are economics, accounting, mathematics, computer information systems, and business administration. Online coursework is asynchronous and lasts for 7.5 weeks with a total of 41 classes, and this allows students to access their resources anytime.
The flexible program allows students to take a minimum course load per session, does not require students to visit the campus. Students may attend full-time or part-time, and transfer of credits into the program is also allowed, thereby decreasing completion time. Online students are also required to take a capstone course, which permits the exploration of the applied use of data in actual settings.
Located in Tempe, Arizona, ASU is accredited by the North Central Association of Schools and Colleges. The W. P. Carey School of Business is approved by the Association to Advance Collegiate Schools of Business (AACSB International). By studying business data analytics, you'll learn the skills and knowledge needed to create and manage big data initiatives and the processes associated with them.
Some key topics you'll be well-versed in include:
big data analytics methods,
data warehousing,
and dimensional modeling.
Business data analytics degrees can prepare you to operate a suite of analytics tools or to function as a data architect. Government and large-scale companies may provide career opportunities.
DID YOU KNOW?
In addition to the input you will receive from our executive advisory board, you will also benefit from cutting-edge research being conducted by our Actionable Analytics Lab and the Digital Society Initiative.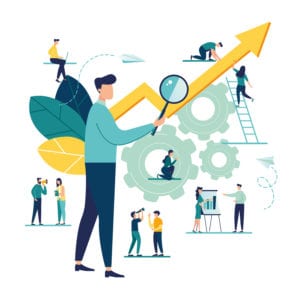 Bellevue University

Online Bachelor of Science in Business Analytics Degree Program
Bellevue University in Bellevue, Nebraska features a purely online Bachelor of Science in Business Analytics degree program. The 127-credit coursework can be completed in four years or less under the transfer credits program. It focuses on three fundamental knowledge disciplines in the field of business analytics. To complete the program, students are required to take six Business Foundation courses.
These include:
Microeconomics,
Managerial Accounting,
Principles of Marketing,
Principles of Finance,
and Introduction to Management Science.
There are also four Information Science courses namely:
Structural System Analysis and Design,
Acquisition,
Business Telecommunication; Information Systems Strategy
and a programming class in C# or Java.
Business Analytics courses include:
Applied Statistics,
Data Warehousing,
Mining Applications,
Base SAS Programming; Enterprise Data and Information Management,
and Introduction to Business Analytics.
Aside from these courses, online students are also required to take general education courses and complete the Kirkpatrick Signature Series namely:
American Vision and Values,
Freedom and Responsibility,
and Tradition and Change.
Coursework is delivered in an asynchronous online format, where students can avail of videotaped lectures, flexible tutorials, and other course materials anytime.
The entire program is self-paced and lets each student watch specific lectures and work on different assignments. They can also interact with instructors and classmates online. The university is accredited by the Higher Learning Commission.
Get certified in analytics by preparing for industry certification exams. Or you can use this degree to elevate your educational and professional plans as you proceed to MBA, Master of Data Science, MMIS, or Master of Business Analytics.
DID YOU KNOW?
When you finish the following courses: BAN 402, BAN 303, BAN 302, and BAN 200, you will be awarded a Tableau Business and Data Analytics Certificate of Completion, which can help enhance your resume and job applications.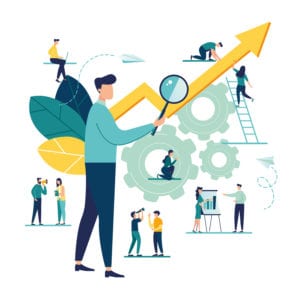 Colorado State University-Global Campus

Online Bachelor of Science in Management Information Systems and Business Analytics Degree Program
Located in Greenwood Village, Colorado, Colorado State University-Global Campus features an online Bachelor of Science in Management Information Systems and Business Analytics degree program. This degree program is designed to impart practical skills and knowledge of business analytics.
It is also aimed at training students to become organizational leaders through the use of:
system design,
data management,
and business analytics.
Students can enhance their decision-making and processes in core business concepts such as:
management,
strategy,
marketing,
accounting,
and finance,
through the utilization of information systems and data analysis in ethical, legal, and global matters.
The 120-credit coursework is composed of 12 three-credit core courses, and the transfer of credits can be maximized for faster completion. A specialization, which consists of five upper-division courses for 15 credit hours, can be added to match the student's educational experiences with professional goals and interests. The degree program is accredited by the Association to Advance Collegiate Schools of Business (AACSB).
This program at CSU Global explains how to use data to drive real-world business results and become an effective organization leader. You might be a good fit for this MIS and Business Analytics degree program if you're interested in helping organizations follow their business objectives, set goals, and set themselves up to succeed in highly competitive environments.
Some of the jobs you can land by having this degree are systems administrator, business analyst, and customer service representatives, which are the top three titles mostly held by alumni of this program.
DID YOU KNOW?
Approximately 950 students attend educational programs abroad each year, and nearly 1,300 foreign scholars and students from over 85 countries conduct research on campus. Colorado State University conducted the first pilot studies for the Peace Corps, and the university consistently ranks among the top ten in the nation for recruiting Peace Corps volunteers.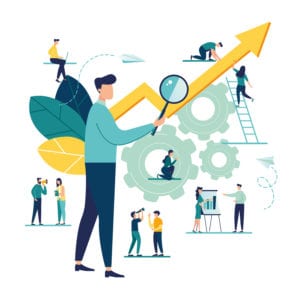 Bay Path University

Online Bachelor of Science in Business Analytics Degree Program
Located in Longmeadow, Massachusetts, Bay Path University features an online Bachelor of Science in Business Analytics degree program under the Women's College. The goal of the program is to aid students in the presentation and analysis of significant information the helps them grow as business leaders who make excellent managerial and organizational plans and decisions.
Students are taught to assess relevant information, develop strategies to aid in managerial success, and design decision support models through the utilization of raw data. Graduates can determine the business trends and help organizations and industries achieve their goals.
The degree program has an accelerated version wherein students can complete the degree in fast, six-week terms, and graduate within one year only. The program also has six start dates yearly. Transfer of a maximum of 90 credits is allowed. The university grants credits for volunteer service, military training, and work experience.
Online students can receive personalized instruction and get readily available support services like counselors and education courses. The university is regionally recognized by The New England Association of Schools and College's Commission on Institutions of Higher Education.
A successful strategy depends on the ability to mine data effectively, develop decision support models, and create successful plans as quickly as possible and all these are what you can learn in this online program. Analyze and visualize business data using computer software applications as part of a Business Analytics major or certificate program.
During the Business Analytics curriculum, students will be taught how to identify the main causes of current business trends and how to develop presentation skills to influence decision makers.
DID YOU KNOW?
Developed in the 17th century as a trade route between Connecticut settlements and the Massachusetts Bay Colony, including Boston, the road was known as the Bay Road in which the name of the university was taken from.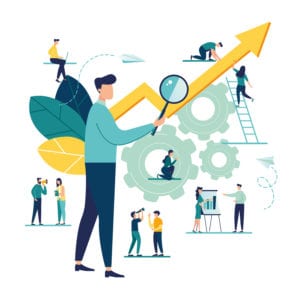 Golden Gate University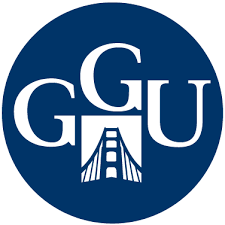 Fully Online Bachelor of Science in Business with a Concentration on Data Analytics
Golden Gate University in San Francisco, California offers a fully online Bachelor of Science in Business with a concentration on Data Analytics degree program. It has the goal of teaching students the extraction, examination, and classification of massive quantities of information to support companies and organizations in their decision-making processes.
Graduates can pursue careers in the areas of:
marketing,
finance,
project management,
human resources,
information technology,
supply chain management,
and general management.
Instructors may connect students with their respective business contacts to enhance employment opportunities.
The virtual learning environment enables online students to communicate with their professors and instructors through email and chat. Students can also participate in class-led discussion boards on a weekly basis and gain 24/7 access to all critical online resources. The university is certified by the Western Association of Colleges and Senior College and University Commission.
The cost of credit is $462 per unit. As well as offering a pathway to graduate study, the BSB makes it possible for you to proceed to master's degrees in economics and in fiscal science, as well as master's degrees in industrial-organizational psychology and counseling psychology.
By implementing a flexible course of study, the BSB helps students develop the quantitative and analytical skills they need for success while maximizing the transfer credits they can earn toward the degree. Students can choose from eleven concentrations to align courses with their career interests and reach their professional goals.
DID YOU KNOW?
The Warriors won 73 games and only lost 9 in 2016, a record for most wins in a season. In 1996, the Chicago Bulls won 72 games and lost ten.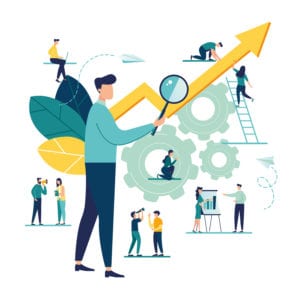 Texas A&M University – Commerce

Online Bachelor of Business Administration in Business Analytics
Situated in Commerce, Texas, Texas A and M University-Commerce offers an online Bachelor of Business Administration in Business Analytics degree program. The aim of the program is the train students to become proficient for careers such as computer systems analysts, market research analysts, logisticians, and management analysts.
The 120-credit hour program is composed of:
business computer systems,
data and information management,
data mining,
and project management courses.
Students are required to take courses in writing, communications, and mathematics.
Graduates of the program are expected to be knowledgeable in effective management and organizational strategies, finance, and alternatives for streamlining operations in companies and organizations. Online students should be able to complete weekly assignments, tests, and readings through the myLeo portal.
Texas A and M University-Commerce is accredited by the Southern Association of Colleges and School's Commission on College. The program can be completed in 4 years on average. This course will prepare you for a career in the rapidly emerging and highly sought after field of business analytics. As you collect, organize, analyze, optimize and interpret Big Data, you will learn how to use it to solve problems and make decisions.
You will also have the opportunity to study business operations and to develop your writing and communication skills, as well as to engage in team leadership and development.
DID YOU KNOW?
A&M spends more than $905 million a year on research, making it the top public university in Texas for research expenditures.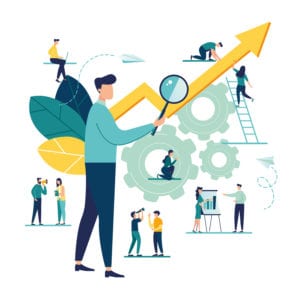 Southeastern University

Online Bachelor of Business Administration Major in Business Analysis
Located in Lakeland Florida, Southeastern University offers an online Bachelor of Business Administration major in Business Analysis degree program. This degree program trains students to support businesses in the identification and solving of data-based challenges. The 120-credit hour program coursework consists of topics such as the fundamentals of business technologies and foundations for project analysis.
Online students are required to take 46 credit hours of major courses, 47 general education hours, and 27 hours of electives in the areas of behavioral and social sciences, business, humanities, fine arts, and mathematics.
Degree holders land jobs as marketing managers, account managers, operations managers, and data analysts. Some graduates also pursue a master's degree in business analysis. Online learners can readily access all resources and materials, discussion boards, tutorial notes, and library services 24/7. The university is recognized by the Southern Association of Colleges and Schools Commission on Colleges.
Some of the courses you will take in this online program include:
Database Management Systems,
Business Analysis,
Business Analytics,
and Alternative Project Management.
Students who wish to start or advance their careers as business analysts or project managers may consider earning a BBA in Business Analysis.
DID YOU KNOW?
NSU is a top performer on "Social Mobility," an award given to universities with a large number of Pell Grant recipients.
Portland State University

Online Bachelor of Science in Business Technology and Analytics
Students can pursue a degree in this area of study at Portland State University, the only public university in Portland that offers it. You'll be prepared to work with industry leaders if you major in Business Technology and Analytics (BTA). The degree curriculum has been developed with input from market leaders and includes instruction in analytics, databases, security, application development, and system design.
Every class is taught by experienced and knowledgeable faculty. You'll learn from internationally recognized experts, including two professors who hold PhDs from the London School of Economics.
The coursework in this STEM-designated program integrates theoretical, practical, and ethical principles that emphasize how data can be used for business advantage while maintaining personal and corporate privacy. This program prepares you for the demands of a data-driven world. You need to complete 180 credit hours to finish this online degree, but you can start at any time of the year.
Some of the future career jobs you can gain with this degree are:
management analyst,
IT editor,
data information analyst,
IT consultant,
and project manager.
Some courses you'll learn are database management, systems analysis and design, privacy and security, and business problem solving with analytics and visualization.
DID YOU KNOW?
Their approach is innovative problem-solving and cross-campus collaboration combined with education to achieve maximum impact. Due to its 200 degree offerings, PSU is considered one of the most innovative, diverse, and affordable research university in the country.
---
FREQUENTLY ASKED QUESTIONS
How long can an online Bachelor's Degree in Business Analytics be completed?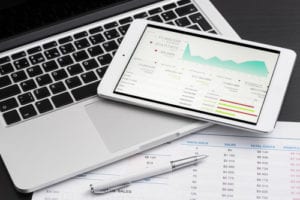 Typically, an online bachelor's degree in business analytics can be completed in four years. But there are accelerated versions of the program that allows students to finish the degree in 48 to 36 months, given that a certain number of credits have been granted for transfer into the program.
Part-time students can earn a bachelor's degree online in five to six years. Students should expect to take four classes per semester.
For every credit, a student is expected to spend one hour attending an online class and two additional hours working on assignments and other requirements. This means that a student will take one class each week for about nine hours.
The number of classes you will take per term will determine how many credits you will earn. Each online session will be longer if you take more classes in a term, but you will earn your bachelor's degree faster when you take more classes. An online bachelor's degree in Business Analytics is as flexible as they can be, also depending on the learning institution you enroll in.
How much does an online Bachelor's Degree in Business Analytics cost?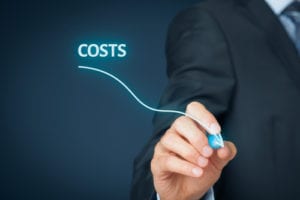 The regular cost of an online bachelor's degree in business analytics is from $390 to $610 per credit hour. In a year, online students are expected to pay a total rate of $47,000 and $77,000. A bachelor's degree in business analytics online depends on many factors. Out-of-state students are charged higher tuition at many colleges and universities, so state residency is an important consideration.
For online students, some schools charge the same tuition no matter where they live. Online students tend to pay technology fees that are not applicable to their brick-and-mortar counterparts. Also, some may charge fees for online resources, and added services in their online portals. Check out the fees' breakdowns to find which services are included.
What are the potential careers for with a Bachelor's in Business Analytics?
As the data age is here and today, businesses generate, gather and store large amounts of data that can be used to drive business value. Many companies have data-stores that can provide insights for reaching target audiences, increasing sales, enhancing operations and creating new products and services.
There is a growing need for business analytics professionals as data piles up. According to CNBC's article showcasing a Glassdoor report, data scientists are placed on the top rank as the best job in America with salary estimating to $110,000.
Almost all industries and companies of all sizes can benefit from this fast-growing career path. Data analytics master's degree holders will be hired by four out of five Fortune Global 100 companies this year. Due to this growth and demand, Business Analytics graduates have numerous opportunities.
There are many different job titles and descriptions. Bachelor's degree holders in Business Analytics may pursue employment in the government, in management, financial services, marketing, and human resources. Some jobs that graduates ought to pursue are the following:
Business Intelligence Specialist
Logistician
Market Research Analyst
Operations Research Analyst
How do you get a job in Business Analytics?
Most people are not able to access business analytics without prior training or experience since it is a complex process and a competitive industry. Rather than bring in new members who aren't well-trained and well-educated, companies and organizations hire business analytics professionals who are well-versed in industry best practices.
One vital component is to acquire an education in Business Analytics. You might want to consider enrolling in a related bachelor's program if you're serious about getting a job as a business analyst, as that could be your best bet for increasing your chances.
By enrolling in an online program, you'll prepare for a career in the data industry. Aside from all the related topics to business analytics, you'll be able to broaden on core business concepts like finance, accounting, marketing, management, and strategy. This secures a fallback in case you want to explore other job opportunities other than business analytics.
As these skills aren't easy to learn on the job, and employers aren't likely to spend a lot of time educating their employees on them, you'd be best suited to study these topics in an academic setting like getting enrolled in an online program.

---
Related Articles: