Economics, the social science that explores the many facets of producing, distributing, and consuming goods and services, plays a crucial role in society. An online Bachelor's Degree in Economics has the primary objective of optimizing the processes and systems involved for the general well-being of producers and consumers and all entities involved in between.
The global economic trends point to the fact that economists and similar experts should acquire in-depth knowledge and training to navigate the intricacies of these processes.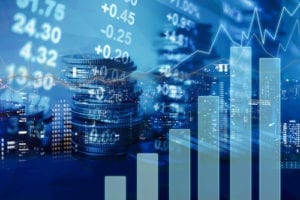 If topics such as finance, business, and international trade fascinate you, then pursuing an economics degree will help you start on the right path. Just like a business, economics has become a way of life. But chances are, you might already pursue a career, and your schedule proves to be hectic in this case.
Featured Programs
An online degree will help you advance your career or take that step you've meant to pursue but can't because of obligations. It also gives you flexibility and control over what you accomplish for the next two to four years of this phase.
Page Jumps!
Methodology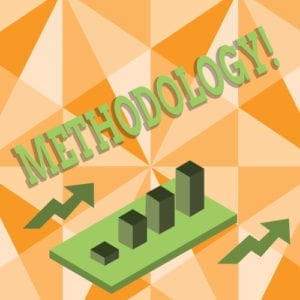 Our 10 Best Online Schools for Bachelor's in Economics presents the top academic institutions that offer the program. These distance learning options for Economics undergraduate students made the list because of the high quality of education they maintain by way of rigorous coursework and comprehensive curricula.
We mention the specific courses that students need to complete, the credit-hour requirement that needs to be complied with, and the program duration that could be fast-tracked depending on the credit transfers allowed and the degree concentration.
The below schools are listed in random order and were also considered based on the following components:
Affordable Tuition with Financial Aid Options,
100% Virtual Online & Hybrid Learning Formats,
Offers a variety of entry-level career path options upon graduation,
Designed to educate students in the foundations of Economics to lead others to financial sustainability; combining academics in mathematics, computer science, and social behavior,
Coursework in Economics includes quantitative analysis, researching trends, developing policies, in addition to, leadership or management methods, just to name a few important topics,
Provides graduates with career options, such as Consulting, Public Policy, or within government, all types and sizes of private businesses, or non-profit agencies, among many others,
Offers a variety of Specializations within the field of Economics, such as Law & Economics, Management in Economics, or General Economics,
Properly Accredited,
Gain valuable research experience and hands-on work in the field of Economics; prepares students for graduate programs.
For a deeper understanding, please see our Methodology page.
---
Best Online Schools for Bachelor's in Economics
Utah State University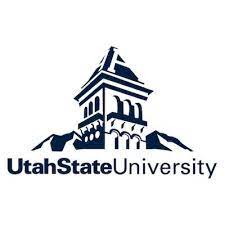 Online Bachelor of Arts in Economics (liberal arts-based) or Bachelor of Science in Economics (quantitative-based)
At Utah State University, students have the option to take the Bachelor of Arts in Economics (liberal arts-based) or Bachelor of Science in Economics (quantitative-based) degrees entirely online.
Each degree is 120-credit hours with topics covering aspects of:
intermediate macroeconomics,
history of economics,
mathematical concepts,
finance,
research,
and methods (real-world applications) to name a few.
Students can take a dual major in accounting by just adding 20-credit hours more to their requirements.
**********
Liberty University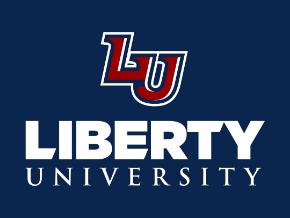 Online B.S in Business Administration-Economics
Liberty University has been providing distance learning since 1985 and has various online degrees to choose from its platform. Students can earn a B.S in Business Administration-Economics within three and a half years (on average). Students with prior learning experience can also opt to have their credits transferred up to 75%.
This is a 120-credit hour degree that covers the four-course economics framework taught by teachers who have real-world experience coming from a Christian worldview background. Students can also earn six credits by accomplishing an internship.
**********
Penn State World Campus

Online BA in Economics and Online BS in Economics
PSU offers two economics online degrees from their World Campus platform: Bachelor of Arts in Economics and Bachelor of Science in Economics. Each of these consists of 120-credit hour coursework requiring students to finish a core curriculum prior to jumping to major core subjects.
You may encounter topics such as:
Introductory Microeconomic Analysis and Policy,
Money and Banking,
and Introduction to Econometrics
Students who wanted to understand social and consumer behavior can look into the B.A track while those who are fascinated by in-depth analysis and numerical problem-solving can choose the B.S. route.
***********
Oregon State University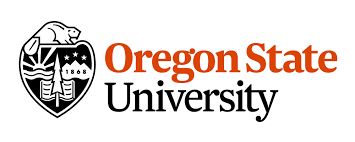 Bachelor of Science (BS) in Economics and Bachelor of Arts (BA) in Economics
You have two options to choose from Oregon State University's Economics degree courses. These are Bachelor of Science in Economics and Bachelor of Arts in Economics. Each course is a 180-credit hour program with two focuses to select from, namely Managerial Economics and Law, Economics, and Policy.
Students opting for Managerial Economics may do well in graduate work or business. Law, economics, and policy are leaning towards advanced study in law and public policies. A previous college learning experience or associate degree may be eligible for transfer credits.
**********
Eastern Oregon University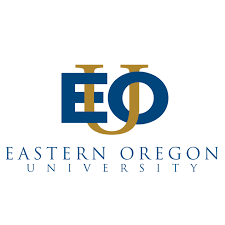 Online Major in Economics Degree
Accredited by NWCCU, Eastern Oregon University's major in Economics degree provides students with a superior learning experience through their online platform. On average, students can finish this course within two years. Students will have accomplished a 121-credit hour program after graduation.
Likely curriculum topics touch on:
Principles of Microeconomics,
History of Economic Thoughts,
and Social Sciences Research Methods to name a few.
Through Whiteboard Lectures and Lecture Videos, this gives the students an almost similar on-campus experience.
**********
Colorado State University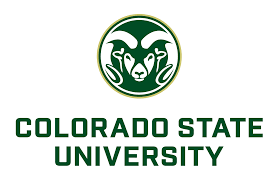 Online B.A. in Economics
The B.A. in Economics at CSU provides some of the best education to equip students in analyzing complex problems with the rapidly changing marketplace globally. Aside from the foundational coursework, students are required to have a minor tailored to their interest or professional goals.
Minor choices are:
agricultural business,
sociology,
anthropology,
political science,
business administration,
media studies,
gerontology,
and global and environmental sustainability.
Students will also have the same instructors as those who teach on-campus.
**********
Arizona State University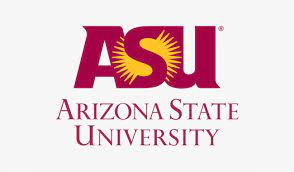 Online B.S in Economics-Liberal Arts and Sciences
A consistently high-ranking Economics school, the ASU Online B.S in Economics-Liberal Arts provides an in-depth understanding of the microeconomic and macroeconomic theories and the application of these concepts in real-life situations.
Students will also get the same curriculum as that of W.P. Carey School of Business while also giving enjoying the flexibility to choose their electives. This coursework is highly suitable for individuals who are more inclined in the fields of political science and urban planning.
**********
East Tennessee State University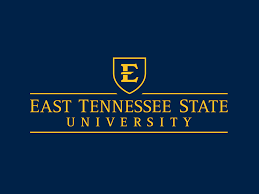 Online Bachelor of Arts in Economics and Finance
There are four economics-related degrees in ETSU that students can choose from. However, the online Bachelor of Arts in Economics is coursework that tackles more on International Commerce so students may need to learn a foreign language as part of the degree.
In addition to International Economics and History of Economic Concepts, Major Core Requirements include:
Quantitative Methods for Business I & II,
Intermediate Microeconomics,
and Macroeconomics.
This 120-credit degree can be accomplished within four years.
**********
Texas State University

Online BBA and Bachelor of Arts (BA) in Economics
The online Bachelor of Arts in Economics at Texas State University prepares students for a career that aligns with their field of interest.
Unlike the BBA major in Economics degree, this BA degree is more suitable for graduates who want to pursue a career in:
government,
education,
business,
or take law.
There are two tracks available for those seeking Economics as a major: Business Economics (Global Economy) or mix and match according to the student's preference.
**********
Washington State University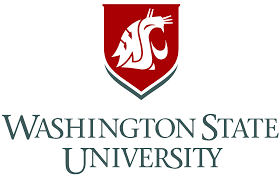 Online Bachelor of Science in Economic Sciences-Business Economics
WSU also has an online degree platform for distanced learners and adult professionals. The Bachelor of Science in Economic Sciences-Business Economics equips students to analyze, test, and apply the concepts and quantitative methods to the ever-changing global status.
There are two concentrations available:
Commodity Marketing
and Management.
This university is also acknowledged by the Northwest Co.
---
Frequently Asked Questions
What are the educational requirements to earn a Bachelor's in Economics?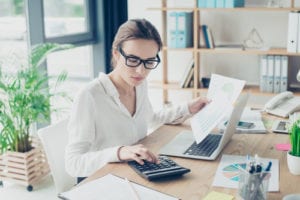 Economists have extensive career options in the government, education, and business sectors. But with e-learning curriculums and eligible transfer credits, they can earn the degree more quickly. A primary requirement is a high school diploma or equivalent.
Once the program started, students will become familiar with finance, business management, finance, econometrics, microeconomics, macroeconomics, and accounting and apply this in real-world settings.
Is financial aid available for Bachelor's in Economics?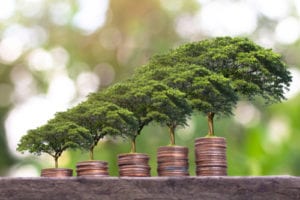 Most schools offer financial aid for interested enrollees even if they are distance learners. However, U.S citizen online degree enrollees are likely to get support from the government through a student loan.
Scholarships are also available such as merit-based scholarships and fellowships, especially for distance learners. Student grants may also be available but will vary per the institution's protocols.
How long will it take to earn a Bachelor's in Economics?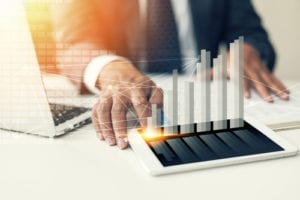 Students taking this significant on-campus can accomplish this in four years. But with online degrees, flexible time options can lengthen the time spent on achieving the requirements due to work or family obligations.
But students with previous learning credits may be eligible for accelerated programs. Students need to understand that accelerated programs will require determination and consistency to earn their degrees faster.
---
Related Resources: