Society has finally embraced the digital era where almost everything is made possible through the internet. It doesn't come as a surprise that an online bachelor's in Internet Marketing is one of the most valuable degrees today. Students interested in the constantly evolving field of digital marketing will find this degree program an excellent choice for their career path.
Internet marketing is a field where business, marketing, and digital tools are combined to find the best strategies and solutions for the rapidly evolving world of business. Now that the world has gone digital, it is appropriate that a degree in internet marketing should be one of the most in-demand careers today.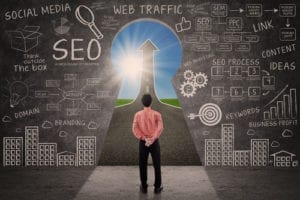 An online Bachelor of Internet Marketing degree program introduces students to the new and emerging online marketing technologies and trends and how they can harness them to provide value for businesses and companies looking to connect with their potential customers online. Students are taught the knowledge and skills necessary for future internet marketers to conduct conversations between businesses and consumers through the use of different digital channels. It may involve developing dynamic content for different industries and using digital tools like search engine optimization and analytics to achieve optimal results.
QUICK LINKS
**********
Best Online Schools for Bachelor's in Internet Marketing
METHODOLOGY: Our 10 Best Online Schools for Bachelor's in Internet Marketing for 2021 were chosen based on key program features that students are most likely to find attractive in a web-based higher education option.
We highlight the rigorous nature of the program's coursework that is at par with on-campus academic quality. The distance learning resources are also considered, as they are critical in ensuring that students have easy access to the coursework materials and technical support. The list also underscores the online faculty composed of internet marketing specialists who impart their expertise to students.
Listed randomly, the 10 accredited online schools on this list features:
Coursework and subjects that are essential in shaping the next generations of Internet Marketers,
Core courses differ in online Bachelor of Internet Marketing degrees, depending on the schools offering the program; however, students can expect to learn about marketing strategy, online advertising, consumer behavior, email marketing, and search engine marketing, plus much more,
Offers affordable online Internet Marketing programs, as well as, financial aid opportunities,
100% Online convenient and flexible learning formats,
Easy-to-use Learning Management System, 24/7 Student Help Center Support,
Exceptional faculty to ensure your success, providing the same quality education as traditional on-campus students receive,
Excel in the world of Internet Marketing through intensive training in Digital Marketing, focusing on search engine optimization and analytics, developing email marketing campaigns, and digital advertising techniques,
Includes psychology coursework designed to focus on social and consumer behavioral patterns,
Properly regionally accredited,
Promotes creativity, imagination and teamwork needed to excel in the field of Internet Marketing.
To learn more, please see our Methodology page!
**********
Full Sail University
Bachelor of Science in Digital Marketing Online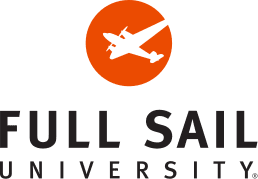 Situated in Winter Park, Florida, Full Sail University has a range of degrees for various fields, including entertainment, media, arts, and technology. Students who want to start their career in internet marketing won't go wrong by choosing Full Sail's online Bachelor of Science in Digital Marketing.
This bachelor's program lets students explore the ubiquitous Internet by understanding the connection between marketers and consumers. Here they will learn how to develop dynamic content for a multitude of industries while applying digital techniques like search engine optimization and analytics for maximum results. Some of the course highlights in the curriculum include SEO, display advertising and email marketing, and digital analytics and optimization. The degree program can be completed in 29 months.
---
Franklin University
Bachelor of Science Online in Marketing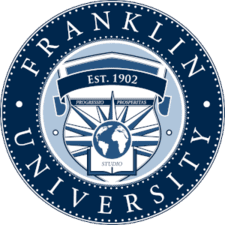 Founded more than 115 years ago, Franklin University made its first home in downtown Columbus, Ohio. Now, it has more than 25 campuses throughout the Midwest and is also available for long-distance learners via their convenient online classes.
Accredited by the Higher Learning Commission, the university is committed to academic excellence. This commitment extends to all its programs, including the Bachelor of Science Online in Marketing which is fully available online.
In this degree program, students are introduced to marketing terms, concepts, theories, and practices of its major areas, including promotional, digital, and integrated marketing. Learning the ropes of online marketing is made possible with courses covering different digital tools and strategies. They can also delve deeper into digital marketing with many major electives to choose from, such as Search Engine Marketing, Digital Marketing Analytics, Social Media Marketing, and Global Marketing.
This degree program requires a total of 124 semester hours, 20 of those are dedicated to major area and 8 for major electives. The standard tuition for students is $526 per credit.
---
Appalachian State University
Bachelor of Science Online in Communication Advertising

Located in North Carolina's Blue Ridge Mountains, Appalachian State University is one of the 17 campuses in the University of North Carolina system offering more than 150 undergraduate and graduate majors. It is accredited by the Commission on Colleges of the Southern Association of Colleges and Schools.
The school is also known for their online degree programs that favor students who prefer long-distance learning. Their Bachelor of Science Online in Communication Advertising empowers students with the essential skills and knowledge for effective marketing and selling, along with mastery of research, communication, marketing strategy, project management, and social media. The latter is one of the highlighted coursework, adapting with the changing times where more and more business-to-business and business-to-consumer relationship and communication are conducted through digital means. Offered to full-time students, this degree program requires 120 credit hours.
---
Johnson & Wales University
Bachelor of Science in Digital Marketing & Social Media Online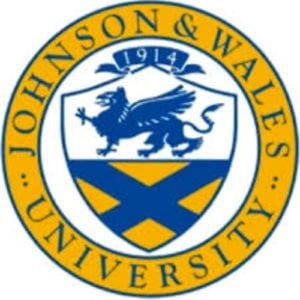 A private, non-profit, and accredited institution, Johnson & Wales was founded in 1914. It has four campuses in Providence, Rhode Island; North Miami, Florida; Denver, Colorado; and Charlotte, North Carolina. Some of their degree programs are also available fully online, such as their Bachelor of Science in Digital Marketing & Social Media Online.
As one of the fastest growing industry, digital marketing is the future. Taking this degree program will put students in good hands as they explore and learn all the ways that they can leverage digital marketing for various industries. Professional certifications are available for them as well, including for search engine marketing, analytics, and programmatic buying. Students are taught to advance their skills in content marketing, social media marketing, screen design, and content management, online research, mobile advertising, and customer relationship management strategy. Students can complete the degree program in four years.
---
New England College of Business
Bachelor of Science in Digital Marketing Online Degree

Based in Boston, Massachusetts, the New England College of Business was founded by the New England Banking Industry in 1909. The institution is regionally accredited by the New England Commission of Higher Education (NECHE).
Primarily focused on helping working professionals carve their careers in the business and financial industries, the school's online Bachelor of Science in Digital Marketing Online Degree. is perfect for digital-savvy individuals who want to learn the ins and outs of internet marketing. They are taught to leverage the power of digital marketing through mobile devices, social networks, graphic design, and the web. Students are expected to develop their creative, technical, and business skills integral to their future career as digital marketers.
The degree program emphasizes coursework in general business administration practices, research skills, web development, consumer behavior, web design, and advertising. It also covers mobile technologies, social media engagements, search engine optimization, digital content, web analytics, email marketing, and automated online tools.
---
Oregon State University
B.A. or B.S. Online in Business Administration
A hub of international research, drawing people from 50 states and more than 100 countries, Oregon State University is one of the top universities in the world. Their Bachelor of Arts in Business Administration with a concentration in digital marketing
requires students an additional 24 credits to fully focus on acquiring a solid mastery of digital marketing strategy, planning, design, and evaluation. Some of the required courses in the digital marketing option include digital media and marketing integration, search engine marketing, customer relationship management, consumer behavior, and integrated marketing communications.
The B.A. in Business Administration requires 180 quarter credits, including 60 upper-division credits. Typically, students get to complete the degree in four to six years. The university is accredited by the Northwest Commission on Colleges and Universities and authorized by the Higher Education Coordinating Commission.
---
Park University
Bachelor of Science in Marketing Online Degree Programs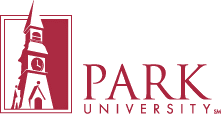 In 1875, Park University was established in Parkville, Missouri. Accredited by the Higher Learning Commission, it is one of the universities offering an online Bachelor of Science in Marketing Online Degree Programs, including an emphasis on digital marketing.
This degree program is a creative, results-oriented field that provides students with an in-depth understanding of marketing disciplines, from the trends in business and industry, consumer behavior, sales strategies, and the latest digital marketing. Taking this degree with a digital marketing track, students gain the relevant skills to tackle the digital landscape, including the applications and implications of digital technologies like social media, email, and search engine marketing.
The bachelor of science major requires students to complete 60 credit hours and a minimum of 2.0 GPA. They will be taught by an excellent faculty composed of working professionals who are experts in marketing trends and cutting-edge techniques.
---
Regent University
Bachelor of Art in Communication Studies Online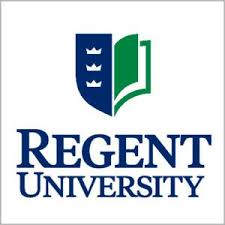 Located in Virginia Beach, Virginia, Regent University is a leading Christian institution providing high-quality education that shapes students to become leaders in their chosen field. With a total of 132 areas of study, Regent University offers a wide range of choices.
One of their degree programs, Bachelor of Art in Communication Studies Online with a focus on Internet and Social Media is fully offered online. The degree program prepares students to effectively communicate through the use of online channels and social media platforms. They will learn to write compelling content for the web and explore how organizations make use of social media to connect with their audience.
From designing social media campaigns to developing interactive and web-based media, students of this degree program are equipped with the necessary skills to face the challenges of web content development, internet marketing, digital media strategy, and social media strategy with confidence.
With a 120 credit-hour requirement, this degree program prepares graduates for career opportunities in brand management, advertising, retail management, and social media and e-commerce strategy.
---
University of Maryland University College
Online Bachelor of Science in Marketing degree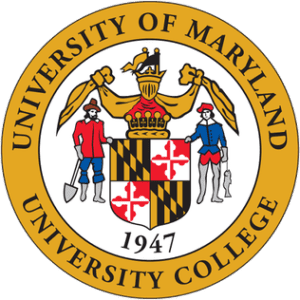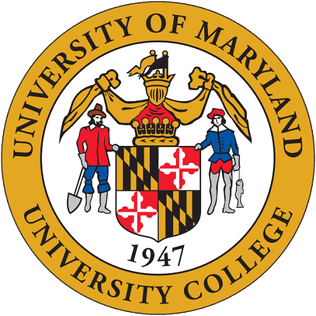 Headquartered at Largo, Maryland, University of Maryland University College offers online and hybrid courses with more than 90 programs and specializations. Students who wish to follow their dreams in internet marketing can make use of the school's online Online Bachelor of Science in Marketing degree.
With a strong emphasis on marketing skills like scenario planning, market intelligence, customer profiles, marketing plans, and competitive analysis, this degree program also provides courses on digital marketing. It explores the use of information technology to enhance the marketing process and build relationships with customers. The coursework includes developing a digital marketing plan, evaluating digital marketing delivery options, and assessing digital marketing strategies. Students need to fulfill the 120-credit requirement. The program allows for up to 90 transfer credits.
---
University of Wisconsin Stout
Online Bachelor of Science in Digital Marketing Technology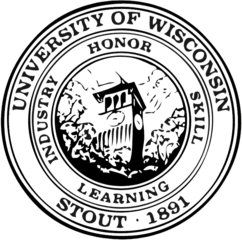 Situated in Menomonie, the University of Wisconsin Stout offers 50 undergraduate and 22 graduate degrees for a variety of industries. One of their best offerings is an Online Bachelor of Science in Digital Marketing Technology available online.
The program makes use of a multi-disciplinary approach combined with theory and hands-on learning to teach and explain digital marketing strategies, tactics, and tools. It highlights the creation of original content, development of website applications, and evaluation of processes related to user analysis, design and development, among many others. Students will learn the ins and outs of digital technology, web development, responsive design, SEO, analytics, social media, and multimedia. All courses are delivered 100% online by a full-time faculty.
https://www.youtube.com/watch?v=BST3Q2dh5nM
Frequently Asked Questions
How is a Bachelor's in Internet Marketing degree useful today?
The rapid changes in the digital era and the endless technological innovations means the demand for digital marketing professionals is growing each day. Having a bachelor's degree in digital marketing and other related programs will equip students with the necessary knowledge, skills, and training to tackle the demands of all things online. Internet Marketing is a broad and versatile field that encompasses different online platforms, from search engine, social networking, and email to e-commerce, marketing automation, and analytics. Some of the most in-demand digital skills today come from digital marketing, including digital advertising, content creation, content strategy, and social media.
What do online Bachelor's in Internet Marketing degree students study?
Most bachelor's in Internet Marketing degree programs impart an in-depth understanding of digital technologies and how they can be integrated with marketing and business strategies.
Combining the technical aspect of digital technology and the business and creative features of marketing, this degree exposes students to different digital channels, from email and search engine to websites and social media. They are expected to assess which channels will be the most suitable for a marketing idea or solution. Aside from the current digital channels and tools, internet marketing graduates are also trained to anticipate which emerging technologies will shape the future of marketing.
Some of the most common coursework in the internet marketing curriculum include online advertising, web content development and creation, social media marketing, SEO, SEM, email marketing, digital branding, internet entrepreneurship, data analysis, customer relationship management, visual marketing, and various digital strategies.
Internet marketing graduates are expected to master various digital skills, harness their creativity, and create strategies that can capture an audience, communicate the message, build trust and relationship, and of course, drive results.
What are the career pathways for an online Bachelor's in Internet Marketing degree?
Internet marketing graduates have a wealth of opportunities in the digital field. This degree can lead them to an exciting career in diverse industries, from business and retail to finance and tourism. They can build a career in marketing communications, digital marketing, digital graphic design, and web design.
Their roles can vary, ranging from social media executive, account manager, press officer, and online marketing specialists to content marketing specialists, SEO specialists, web analysts, and web marketing professionals.
Digital marketing positions are in-demand. In fact, there are 150,000 digital jobs in the forecast by 2020 but with not enough professionals to fill them.