A highly challenging and interdisciplinary field, an online Bachelor's Degree in Criminal Justice combines the theories and principles of psychology, law, and sociology as dominant courses. The focus of online criminal justice programs is to help professionals navigate the complexities of the Criminal Justice system.
Criminal Justice as a degree seeks to equip students with the knowledge and the skills to manage the several aspects of incidents of crime and, ultimately, prevent them.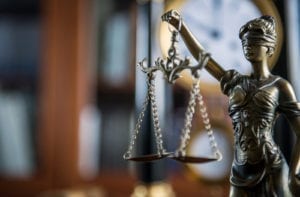 Students in a Bachelor's in Criminal Justice program will study the criminal justice system, as well as related topics, such as criminology, criminal procedure, forensic science, ethics, and law. The curriculum provides students with a foundation of legal and investigative knowledge and techniques that they can apply in the field.
Featured Programs
Additionally, by pursuing this degree, students will develop critical analysis and problem-solving skills, furthering their criminal justice career prospects.
It is important to note that while a closely related discipline, Criminal Justice and Criminology is different. The former highlights the study of crimes as they are committed; the latter deals with responding to such incidents.
A Bachelor's in Criminal Justice degree program is an undergraduate program that is designed to prepare students for a range of careers in the justice system, such as law enforcement officers, corrections officers, and district attorneys.
Also, holders of an online Bachelor's in Criminal Justice Degree work in the public and private sectors. They are responsible for upholding the laws and principles pertaining to Criminal Justice in diverse workplace settings. Many also opt to advance academically and enter law school.
Page Jumps!
METHODOLOGY
Our 20 Best Online Schools offering Bachelor's in Criminal Justice lists the academic institutions across America that offer the degree program. We consider these colleges and universities highly ideal for students and adult learners interested in earning a degree without committing to regular attendance to classes in brick-and-mortar schools.
Our profiled list highlights the top features of the Bachelor's Degree in Criminal Justice programs. We believe that each of these programs' coursework, student immersion or internship opportunities, program duration, and cost are worth exploring for individuals seeking to carve out their careers in this field.
Here, we have listed the schools in random order so you may locate a program specific to your needs based on the following components:
Designed to expand the student's knowledge of law enforcement through a psychological and cultural understanding of the Criminal Justice system,
Focuses on all aspects of Criminal Justice, such as corrections, probation, criminology, laws and ethics, as well as crime prevention and advocacy, and many other pertinent topics,
Financial Aid opportunities,
100% Online or Hybrid availability,
Properly regionally accredited with easy transfer credit options,
Provides career counseling, online student help support, networking opportunities, as well as, expert instruction from qualified and experienced instructors,
Prepares students for numerous career opportunities within the field of Criminal Justice, such as Correctional Officer, Law Enforcement Officer, Federal Service Agents, Investigator, Probation Officer, among many other important positions,
May require a field placement or internship to graduate, depending on the program,
Provides the necessary knowledge and skills needed to enter a graduate degree program in Criminal Justice.
Positive reviews from students, as well as other reliable academic resources.
If you would like to learn more, please see our Methodology page.
Why Get an Online Criminal Justice Degree?
Prospective students, especially working adults or those with families to take care of, frequently discover that studying flexible and accessible online criminal justice programs over traditional education works more to their advantage.
Other advantages include attending schools outside of their geographic area and opportunities to connect and network with a diverse group of faculty and classmates worldwide.
Best Online Schools for Bachelor's in Criminal Justice
University of Massachusetts Amherst

The University of Massachusetts' University Without Walls system has been recognized as one of the finest purveyors of distance education in the United States for more than forty years. The Amherst campus supplies an excellent online Bachelor in Criminal Justice degree completion program that is focused on success in the job market and career advancement.
Students gain the knowledge and skills necessary for careers in corrections, public safety, policing, the judiciary, homeland security, social services, and more.
The curriculum can be personalized through course concentrations, allowing students to pursue individual career pursuits alongside the major coursework. This program is well-suited to both newcomers to the field of criminal justice, as well as working professionals.
---
Colorado State University-Global Campus

The Colorado State University-Global Campus is another of the country's most popular online school offering online criminal justice programs. It provides an outstanding online Bachelor of Science in Criminal Justice Degree in which students learn to make difficult and informed decisions while involved in immersive, real-world projects.
The core curriculum includes all of the most crucial practices and theories in law enforcement, as well as controversial policies and ethical issues. It also offers six exciting concentration options in Organizational Leadership, Project Management, Human Resources, and Organizational Development, Marketing, Emergency Management, or Healthcare Management.
---
Peirce College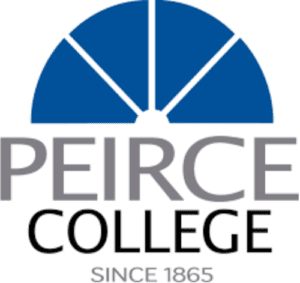 Peirce College is a community college that provides one of the most affordable online criminal justice degrees that provides a tuition rate for all distance education students of $600 per credit hour.
The Bachelor of Science in Criminal Justice Degree curriculum can be completed 100% online, on-campus, or in a hybrid format for students who require some in-person learning experiences. This fantastic online school also has an exciting opportunity to earn a doctorate through the Bachelor-to-Juris Doctor program in collaboration with the Rutgers University Law School.
This program is incredibly thorough and includes all of the most critical topics, such as ethics, juvenile justice, victims and victimization, the correctional system, and more.
---
Florida State University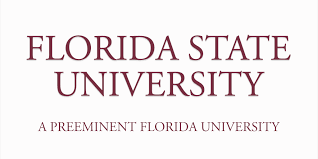 Florida State University online students can major in a Bachelor's in Criminology and Criminal Justice Degree that is designed to enhance problem-solving and critical thinking at the law enforcement level. It is a highly flexible degree program that can be completed entirely at a distance, yet still provides the use of state-of-the-art academic and criminal justice technologies.
Students have the ability to tailor the program to meet their scheduling needs and career goals. The same outstanding professors who instruct the on-campus courses are in charge of the online criminology program so that students are guaranteed an education of the same high quality.
This curriculum is perfect for students pursuing careers as detectives, crime intelligence analysts, child welfare caseworkers, victim advocates, private investigators, and more.
---
Indiana State University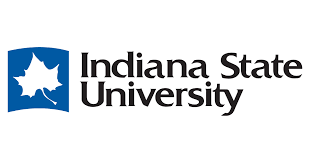 Indiana State University offers more than 70 online programs including a Bachelor of Science in Criminology and Criminal Justice Degree. This 100% online degree not only focuses on liberal arts education but also equips students with critical thinking abilities, effective communication skills, and state-of-the-art facilities to be successful in the profession.
Required criminology courses include Victimology, Introduction to Corrections, Juvenile Delinquency, Introduction to Law Enforcement, Ethics in Criminal Justice, Introduction to Court System, and Criminal Justice Report Writing. An internship in Criminology is required upon completion of this online program.
---
Liberty University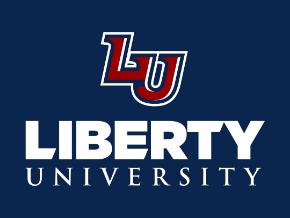 Established in Lynchburg, Virginia, Liberty University offers a Bachelor of Science in Criminal Justice Degree with nine specializations to choose from, namely Strategic Intelligence, Business Administration and Management, Public Administration, Crime Scene Investigation, Juvenile Justice, Criminal Psychology, Criminal Justice Administration, Homeland Security, and General.
LU's Criminal Justice online program helps students build strong managerial and leadership skills that allow them to become successful professionals. In addition, this online program will equip the students with in-depth fundamentals of the procedures of criminal law, policies, and corrections.
The 120-credit hour program consists of core criminal justice majors such as Introduction to Criminal Justice, Criminal Justice Ethics, Terrorism, Administration of Justice Organizations, and Judicial Process.
---
Lamar University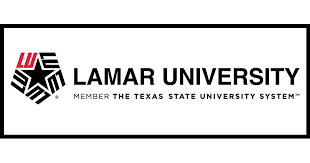 Lamar University in Beaumont, Texas offers a Bachelor of Science in Criminal Justice that helps prepare graduates with strong fundamental principles pertaining to criminal justice fields in forensics, law enforcement administration, national security, and law. Lamar University's online program in criminal justice offers an accelerated format to aid law enforcement professionals in earning their degrees faster.
Required courses for criminal justice majors include Criminal Behavior, Police Problems, Ethical Issues in Criminal Justice, Organized Crime, Correctional Administration, and Contemporary Issues in Criminal Justice, to name a few. Students need to have 120-credit hours to earn this degree.
---
Saint Leo University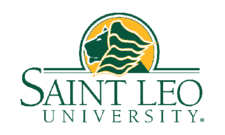 Saint Leo University is a private, not-for-profit educational institution that offers a Bachelor of Arts in Criminal Justice in two (2) concentrations to choose namely Bachelor of Arts in Criminal Justice – Criminalistics, and Bachelor of Arts in Criminal Justice – Homeland Security.
These online programs will equip students with highly specialized leadership skills and knowledge that are essential with law enforcement agencies, criminal studies, and investigative methodologies that solve crimes in the United States, and the world.
This 120-credit program includes mandatory core criminal justice courses such as Introduction to Law & Legal Systems, Theories of Criminal Behavior, Substantive Criminal Law, Survey of the Criminal Justice System, Criminal Justice Ethics, and Law of Criminal Procedures.
---
Tiffin University

Tiffin, Ohio is home to Tiffin University which offers an online Bachelor of Science in Criminal Justice in two concentrations, namely Criminal Behavior, and Criminalistics. These 121-credit-hour online programs require core courses such as Criminal Law, Introduction to Criminal Justice, Research Design, Criminology, and Ethical Issues in Criminal Justice, among others.
The university's criminal justice program equips students with expert knowledge, ethical backgrounds, and theoretical principles in the field toward professional practice in criminal justice careers.
---
University of the Cumberlands

Located in Williamsburg, Kentucky, the University of the Cumberlands has an online Bachelor of Science in Criminal Justice that prepares students for a promising career in the fields of criminal justice and corrections.
This online degree program enables students to become effective communicators so they can collaborate with clients and colleagues with the aim to pursue responsible stewardship and leadership in the criminal justice systems.
The completion of this program requires 128-credit hours. Students need to enroll in the university's core criminal justice courses including Administrative Law & Management, Foundations in Justice Administration, Human Resource Management, Criminological Theories in Justice Administration, and Legal & Ethical Issues in Justice Administration.
---
Washington State University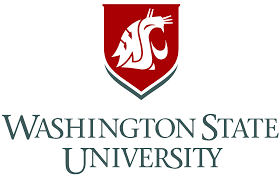 Washington State University in Pullman, Washington is a non-profit public research university that offers a Bachelor of Arts in Criminal Justice. This online criminal justice degree delivers a policy-focused curriculum providing students with a wealth of knowledge of and broad exposure to the social sciences to ready them for careers in the private and government sectors.
The B.A. in Criminal Justice at WSU molds students into becoming successful and world-class creative evaluators, critical thinkers, ethical actors, and effective responders during incidents of crime.
The coursework also highlights adherence to the principles of justice in the local, national, and international arenas. This 120-credit hour program includes core criminal justice courses such as Introduction to Criminological Theory, Introduction to Administration & Criminal Justice, Criminal Law & Criminal Procedure, and a Senior Seminar in Ethical Issues in Criminal Justice.
---
Bellevue University

A private, non-profit university in Bellevue, Nebraska, Bellevue University offers an online Bachelor of Science in Criminal Justice. The university has designed this online criminal justice degree to be innovative and non-traditional by exposing students to the realities of society. The coursework prepares them for social issues, violence, and crime in an in-context format.
Students need to take mandatory core criminal justice courses such as Crime and Justice in America, Family Crime & Victimization, Policing America, Punishment & Criminal Sanctions, Crime Theory & Causes, Criminal Law, and Evidence & Constitutional Procedure.
In addition, they must complete 9-credit hours of the Kirkpatrick Signature Series Requirements that are mandatory in all undergraduate courses at the university. Students must also complete at least 127-credit hours to earn this degree.
---
University of Louisville

Headquartered in Louisville, Kentucky, the University of Louisville offers a Bachelor of Science in Criminal Justice that is designed to prepare students for a career in criminal justice. This 121-credit hour program provides students with a working knowledge of the entire criminal justice process.
U of L produces top-notch, and skilled graduates with the ability to make connections between theoretical principles, and policy developments in the criminal justice system. Core criminal justice courses include Crime and Justice in the United States, Criminal Procedure, Law Enforcement in the United States, Juvenile Justice, Criminal Law & Evidence, and Research Design to name a few.
---
Sam Houston State University

Established in Huntsville, Texas, Sam Houston State University offers a Bachelor of Science in Criminal Justice and a Bachelor of Arts in Criminal Justice. This online criminal justice degree provides an intensive learning environment with state-of-the-art facilities such as a full-service courtroom and expert faculty. The Bachelor of Science (B.S.) degree requires additional hours in a social science field such as political science, psychology, and sociology.
The core criminal justice courses include Victimology, Cyber Crime, Criminal Investigation, White Collar Crime, Global Terrorism, and Violent Offenders. B.A. in Criminal Justice students at Sam Houston State University need to earn at least 121 credit hours and added credits in Foreign Language.
https://www.youtube.com/watch?v=F6TGc16-pjs
---
University of Colorado-Colorado Springs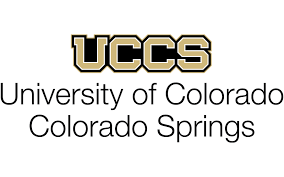 The University of Colorado-Colorado Springs has a Bachelor of Arts in Criminal Justice that provides students with knowledge of how the criminal justice process works. This online program integrates an interdisciplinary approach to cover ethical concepts and academic liberal arts with an emphasis on theoretical and policy background needed for professions relating to criminal justice.
The 100% online 120-credit hour program helps students understand how perceptions of the criminal justice system vary across the local and international courts. It features a comprehensive study of criminal justice work and ethical issues and helps develop the students' critical thinking and communication skills.
Core criminal justice courses include Crime Theory & Cases, Violence in Society, Ethics in Criminal Justice, Criminal Justice Research Methods, Courts & Judicial Process, and Law Enforcement.
---
Arizona State University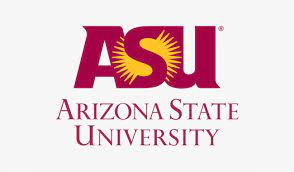 Arizona State University in Tempe, Arizona houses the Watts College of Public Service & Community Solutions that offers an online Bachelor of Science in Criminology and Criminal Justice. This online degree program engages students in the practice and policies of the criminal justice system, such that they develop skills in communication, research, and analysis.
Students are required to take core criminal justice courses such as Introduction to Corrections, White Collar Crime, Introduction to Criminal Justice, Gangs, and Domestic Violence. Students must have at least 120-credit hours to earn this degree.
---
Faulkner University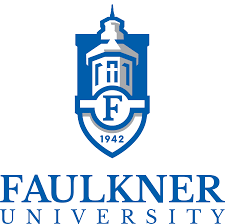 Montgomery, Alabama is where Faulkner University is located. This school offers an online Bachelor of Science in Criminal Justice. The program is designed for professionals who are looking to excel in their careers by enhancing their knowledge of several criminal justice areas including private security, law enforcement, legal-ethical concerns, and corrections.
This 120-credit hour program consists of core criminal justice courses such as Criminal Law, Community Relations, Criminology, Research Methods for Criminal Justice, Ethics & the Criminal Justice System, and Court System & Courtroom Procedure. Faulkner University's Bachelor of Science in Criminal Justice (BCJ) offers a faith-based educational experience with accelerated schedules and affordable tuition rates.
---
Old Dominion University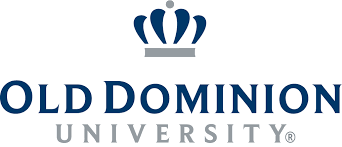 Located in Norfolk, Virginia, Old Dominion University has one of the best online degrees in criminal justice in the country. The online Bachelor of Science or a Bachelor of Arts in Criminal Justice help students explore and understand the criminal justice system. This online Criminal Justice program exposes them to a variety of legal, social, and technological principles of the criminal justice field.
This online degree requires 120 total credit hours and a Capstone Research Project. Old Dominion University's criminal justice degree has core courses such as Upper-Level Law Component, Criminological Theory, Introduction to Criminology, Law and the Criminal Justice System.
---
Ohio University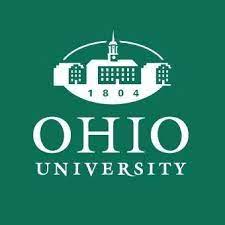 Ohio University offers an online Bachelor of Science in Criminal Justice (B.C.J.) that provides students with a technical and theoretical background in the area of criminal justice. This program broadens their exposure to a liberal arts curriculum while gaining the knowledge to qualify and excel in careers involving criminal justice, such as police administration, parole and probation, and juvenile and adult corrections. It consists of a wide range of topics such as professional disciplines, humanities, behavioral and social science, and natural sciences that are integral to the field.
Core courses include Criminal Justice, Civil Liberties, Criminology, Punishment & Society, American Constitutional Law, and Social Psychology of Justice. The required number of credit hours for degree completion is 120.
---
Florida International University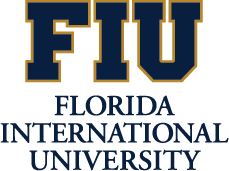 Headquartered in University Park, Florida, Florida International University offers one of the best online degrees in criminal justice, Bachelor of Science in Criminal Justice offered by the Steven J. Green School of International and Public Affairs. This online criminal justice program provides students with key crime and justice backgrounds.
Students need to take core criminal justice classes such as Introduction to Criminal Justice, Research Methods in Criminal Justice, and Terrorism & Homeland Security, Criminological Theory to name a few.
This 120-credit hour program delivers the training every student needs to become reputable and highly-skilled professionals in a variety of government and private agencies such as the FBI, Homeland Security, CIA, Immigration & Customs Enforcement, and Border Patrol.

What Prospective Criminal Justice Students Should Know
As previously stated, there's a huge difference between criminal justice and criminology. Many students get this wrong.
Criminal justice refers to investigating all aspects of the justice system, including court systems, police, prison systems, and juvenile justice facilities. Criminal justice also includes research into crime prevention, recidivism reduction, effective punishment, and other topics.
Reducing crime and maintaining social order are two aspects of criminal justice. Examining the causes of crime, the criminal's behavior, crime prevention, ethics, and the effectiveness of punishment and rehabilitation are all part of criminology. Criminologists study criminality or the frequency with which a particular type of crime occurs among specific groups. Criminologists discover criminal behavior patterns.
Some criminologists assist criminals in becoming productive members of society. Criminal justice students study specific aspects of criminal justice, such as corrections and law enforcement, while criminology students study the criminal's behavior and backgrounds. They also research the sociology and consequences of crime.
Criminal Justice Electives
Much like the traditional on-campus learning, an online criminal justice degree program gives students a strong foundation in the field. Students study the fundamentals and theories of criminal justice systems as they apply to legal practice and law enforcement.
Homeland Security
Students who major in homeland security are prepared to respond to national security threats such as global security issues, terrorism, and natural disasters. Majors study international emergency policy, response management, and security best practices.
Forensic Science
Students who major in forensic science are prepared to investigate crime scenes and collect evidence. Majors learn how to run forensic labs, analyze forensic data, and assist police officers in solving crimes. Additional chemistry, biology, and biochemistry courses may be required for candidates in this concentration.
Criminology
Candidates pursuing a criminology concentration learn about scientific methodologies to understand the criminal's behavior better. Students learn how to identify criminals in society and solve crimes. Criminology coursework may also introduce forensic psychology concepts and crime prevention strategies.
Criminal Justice Administration
People who want to work in criminal justice institutions will benefit from the criminal justice administration track. Learners can further narrow their criminal justice administration focus by emphasizing law enforcement or corrections. Coursework improves leadership and analytical abilities.
Cybersecurity
This concentration, which combines information technology and criminal justice, introduces computer systems and network security strategies. This concentration is perfect for students interested in protecting the world through the use of technology. Students learn to prevent security breaches, identify hackers and other cybersecurity threats, and prosecute cybercriminals.
Courses in an Online Bachelor's Degree in Criminal Justice
Regardless of which criminal justice degree or concentration you choose, you'll encounter these courses.
Introduction to Criminal Justice
All online criminal justice degrees will discuss an introductory course. Intro to criminal justice covers law enforcement, the judicial system, criminal justice institutions, and corrections. Students investigate the criminal justice system's history, policing and justice theories, and standard practices in various criminal justice fields.
Intro to criminal justice may also include classes in law enforcement agencies, community policing, and the American criminal justice system and procedure at the federal, state, and local levels.
Moreover, this course also covers criminal justice management and comparative criminal justice systems to prepare students for executive positions in criminal justice agencies.
Criminology
Criminology classes investigate the origins and consequences of crime in society. Students study the causation of various criminal categories, theories, and society's reaction to the criminal's behavior. Other topics covered in the course include victim responses to crimes, the victims' rights movement, and crime in a legal context.
Criminal Law
Students in this concentration study common law, criminal liability, and criminal codes. The course introduces students to criminal act classifications, the legal process, and criminal defenses. Students may also investigate the roles of prosecutors, cops, defendants, and criminal courts in prosecuting criminal offenses.
Police Administration
Police administration concentration is an advanced course that introduces major law enforcement management principles and is best for students with career goals in police leadership roles. Students learn about the interactions between units and organizations, law enforcement structures, and management functions. They also learn to evaluate staff performance, increase effectiveness, and communicate effectively.
Correctional Case Management
Correctional case management classes cover a wide range of topics concerning probation, parole, and community corrections. Prospective probation officers and correctional case managers learn about supervision techniques, ethical issues in case management, and correctional counseling.
10 Skills of a Criminal Justice Professional
While there are many career options in the area of criminal justice, you'll need a few key core qualities and skills to succeed. Some will be taught to you during your studies of criminal justice online degrees and on the job, while others will require you to develop independently. However, you do not have to wait until you arrive at school to begin working on them.
Skill #1 Critical thinking
Unlike other professions that give you plenty of time to decide on something, decisions in the field are made quickly and can have life-changing consequences. Criminal justice practitioners hone their cognitive skills to respond to high-pressure situations with the best in-the-moment decisions. Critical thinking qualities are environmental and social awareness, solid inductive and deductive reasoning, and plain old good judgment.
---
Skill #2 Personal and professional ethics
Anyone pursuing a career in criminal justice must have a thorough understanding of professional and legal ethical standards and a strong inner sense of right and wrong. Ethical violations can destroy a person's credibility as a witness in court, end a career, and even jail time.
---
Skill #3 Active listening
Criminal justice jobs involve people who are frequently placed in difficult and stressful situations. Understanding and knowing how to respond to the needs of others, whether in the office speaking with a client or in the field interviewing witnesses or victims, fosters respect and trust and leads to better and more relevant evidence.
---
Skill #4 Empathy
Public service is at the heart of any criminal justice job, and that service necessitates an understanding of and sensitivity to the problems and emotions of others. Empathy is required for providing useful resources and effective solutions by believing that people can overcome challenges and improve their lives.
---
Skill #5 Leadership
Strong and ethical leadership skills foster trust and confidence in the public, peers, and recovering offenders. These abilities are, of course, essential for graduate-level degree candidates seeking administrative and supervisory positions. Furthermore, criminal justice experts in all occupations should serve as role models both on and off the job.
---
Skill #6 Teamwork
The criminal justice field is a collaborative effort. It simply cannot function without the collaboration of individuals within and between agencies. Criminal justice professionals must understand their roles in the system and carry out their assigned duties competently while relying on their peers to do the same.
---
Skill #7 Computer competence
Like most other fields, modern criminology is heavily reliant on digital technology. When accessing criminal databases, fingerprint analysis and identification systems, crime mapping applications, and other resources, criminal justice professionals are computer scientists.
---
Skill #8 Conflict resolution
Criminal justice professionals deal with conflict daily, so effective conflict resolution skills are necessary. Individuals must quickly comprehend the conflict and apply the techniques required to defuse tensions before escalating into violence.
---
Skill #9 Written communication
Excellent writing skills are essential for criminal justice professionals because, like it or not, writing reports and other records is an integral part of almost every job in the field. Writing must be detailed, precise, and, most importantly, legally enforceable and admissible in court.
---
Skill #10 Physical fitness
Many criminal justice jobs are physically demanding, especially those involving direct contact with lawbreakers and public members in dangerous situations. To apprehend offenders, corrections and police officers, for example, must be able to run, jump, climb, and use physical force. Physical fitness is therefore essential.
Career Possibilities of an Online Bachelor's Degree in Criminal Justice
A degree in criminal justice provides a wealth of knowledge that opens up a world of law enforcement careers. Here's a quick rundown of a few of these options:
Police Officers
A police officer candidate must attend a police academy to complete a law enforcement training but does not need a bachelor's degree. On the other hand, a bachelor's or an associate degree in criminal justice can help candidates stand out because it prepares them with a broader understanding of society, crime, and the law.
Police officers provide residents with the most fundamental community service of any profession. Though difficult, the job can provide the ongoing emotional satisfaction of being a friend to neighbors and a foe to crime. Officers not only apprehend and deter criminals, but they also get to know their community and put strategies in place to improve lives and safety.
Detectives, Investigators, or Agents
For many law enforcement officers, especially a police officer, the next step is to become a detective, also known as an investigator or agent. Detectives write reports and assist in resolving crimes by gathering and analyzing evidence and interviewing witnesses and suspects.
Crime Scene Investigators and Homicide Investigators
These are typically higher-paid detectives with specialized training. In crime scene investigation, it is said that investigators have the opportunity to speak for the dead. As a result, the job provides enormous personal satisfaction. However, an investigator should be able to tolerate the tragic details of the crime and accept that not every crime can be solved.
A crime scene investigator is the first to collect samples and fingerprints at crime scenes, and they frequently document the scenes with videos, photos, and notes (In some cases, crime scene photographers are separate professionals). Crime scene investigator follows a strict chain-of-custody protocol when transferring evidence to laboratories for analysis.
Parole Officers
Parole officers, also known as probation officers, have undergone law enforcement training to assist convicted criminals in resuming their lives after being released from prison. Probation officers not only ensure that ex-offenders follow the terms of their release, but they also help and support them by coordinating vocational services, substance abuse recovery, counseling, and other services as needed. Parole officers serve the community by preventing repeat crimes, and they serve past offenders by assisting them in reintegrating as law-abiding members of society.
Correctional Treatment Specialists
Correctional treatment specialists develop rehabilitation plans for parolees and probationers. For example, they may create training and education programs to help employees improve their work skills. These professionals work with parole officers, agency personnel, and inmates to develop rehabilitation plans for probationers and parolees. Correctional treatment specialists assist parolees in locating counseling, mental health and substance abuse treatment, housing, and employment opportunities.
Forensic Science Technicians
Forensic science technicians primarily work in laboratories, analyzing evidence gathered by investigators. They may test and examine weapons and tissue, hair, and other materials recovered from crime scenes. Forensic science is rapidly evolving, and new technology allows for greater precision. A degree in forensics or a laboratory science degree, such as biology or chemistry, is usually required.
The emerging field of computer forensics, or digital forensics and information security analysis, is a related specialization to consider. Instead of examining crime scene tissue and materials, these investigators follow the trail of digital clues left on personal devices, computers, audio and video recordings, and electronic communications. These experts also work to protect sensitive data from hackers and cyberterrorists.
Fraud Investigators
This field spans the public and private sectors and entails surveying, monitoring, preventing, and solving financial crime, particularly in the electronic realm. They differ from forensic accountants, who must be certified public accountants.
A bachelor's degree in accounting or a law-enforcement degree, such as a BS in criminal justice, is typically required for fraud investigators. Because so many organizations need online transactions involving private and sensitive information, fraud investigation skills are highly demanded. The Association of Certified Fraud Examiners offers certification, which can increase pay grades.
A claims adjustor is a profession that investigates insurance claims to determine whether the insurance company is required to pay or whether the lawsuit was filed fraudulently.
Private Detectives
Private detectives (also known as private investigators) must have a thorough understanding of how to uncover information about crimes, interview involved parties, and collect and handle evidence that will be admissible in court, just like the investigators described above. Their cases do not always involve crimes, but they necessitate investigative and forensic abilities and knowledge of laws and courts. They may conduct background checks, uncover information about civil matters such as divorces, or assist in the location of missing people.
Private investigators can work for agencies or on their own. Most states have no specific educational requirements, but they do require licensing. Private investigators deal with law enforcement agencies and courts, despite not having the authority of police officers, so a bachelor's degree in criminal justice would provide a sound knowledge base for this career.
Criminal Law Paralegal
Paralegals work alongside attorneys, often in law firms and government and corporate legal departments. Writing, gathering information on criminal cases, researching relevant laws, preparing cases, filing motions with courts, and interviewing witnesses are all tasks that may require a high level of responsibility.
A bachelor's degree is frequently required but not always in a specific field. Because criminal law paralegals regularly encounter all three aspects of criminal justice — law enforcement, courts, and corrections — a degree in criminal justice is one of the best-suited degrees for paralegal careers in criminal law settings.
Private Security Guards
Many private organizations, such as banks, museums, shopping malls, office and residential complexes, and many others, hire private security guards to protect both people and property. Private security officers often work in tandem with local police and other emergency responders and need the same judgment, skills, and knowledge. Most private companies accept security guards with at least an associate degree in criminal justice.
A private security officer's work hours are determined by the type of company and the shift. Some security officers are required to work day shifts, while others are required to work night shifts.
Criminal Justice Certification and Licensure
Because criminal justice programs and careers span multiple industries, certification and licensure requirements vary significantly by occupation. In general, licensure is required and varies by state, whereas certification is optional and allows professionals to hone their skills and demonstrate their experience.
Most positions in law enforcement necessitate licensure. Before beginning academy training, prospective police officers must pass a battery of psychological, emotional, and physical tests. Similarly, private investigators must pass a board-certified exam before applying for a license.
Counselors are also required to be licensed. To take the correctional counselor exam, you must meet your state's minimum education requirements. In New York, for example, applicants for associate correctional counselor must have at least five years of relevant work experience or the equivalent of a college education.
Aside from government licenses, voluntary certification is one of the best ways to advance your criminal justice career. While industry credentials are not required to work as a paralegal, certification from the National Association of Legal Assistants shows employers that you meet the profession's highest standards. The National Association of Forensic Counselors certifies social workers and other counseling professionals.
Cybersecurity, one of the fastest-growing fields in the US, provides various credentialing options for specific roles and technical competencies. ISACA offers certification programs in solutions engineering, data privacy, and information security management, among other areas. You can become a certified ethical hacker, network defender, or encryption specialist through EC-Council.
Criminal Justice Financial Aid and Tips Online
Some students seek financial aid in private or federal loans to help pay for their criminal justice education. If you choose this option, you will be required to repay your lender upon graduation.
You can also look for and apply for non-repayable scholarships and grants. Fill out the Free Application for Federal Student Aid to see what federal aid you are eligible for (FAFSA).
You can then apply for private scholarships, such as the Martin Luther King, Jr. scholarship, which is open for students who are currently enrolled in or about to be accepted into an undergraduate criminal justice program.
Another private scholarship program for students in criminal justice is the Brian Terry Foundation, which is designed for already attending college or being accepted to attend and pursuing an undergraduate degree.
You may want to try applying to the Alpha Phi Sigma: The National Criminal Justice Honor Society and the American Association of Law Libraries.
And now that you have the names of the most popular scholarship programs for criminal justice degrees online, time for some tips to help you land them.
Make your College Essay Stand Out
Essays are not an afterthought that you can do overnight. Many financial aid applicants will have comparable GPAs and test scores, and most will have excellent recommendations if they have chosen their references wisely.
In this case, the personal essay carries a lot of weight; this is the applicants' chance to explain why they should be funded for their criminal justice education. Here are some tips for making your essay stand out:
Read instructions.
Some students repurpose parts of their previous application essays sent to other financial aid programs. While repurposing can sometimes work in favor of the student, you should always carefully read questions or prompts and restate them in introducing each scholarship committee. Students applying for general scholarships in addition to criminal justice scholarships should keep essay prompts separate and focus on the audience for whom they are writing.
Emphasize relevant academic accomplishments.
While a student's foreign language and advanced mathematics GPA are important to colleges, a criminal justice scholarship committee is more interested in classes and academic accomplishments relevant to the field. Emphasize these areas, and if there isn't an obvious link, make one. Good grades in a computer science class, for example, are essential for a career fighting cybercrime, whereas a foreign language award looks excellent for those interested in working in homeland security.
Match your interests to your activities.
An essay's purpose is not to list your impressive accomplishments but to identify how relevant experiences have led you to a criminal justice degree. This is the time to bring up interning at the county courthouse, volunteering at a local police station, or shadowing a security guard.
Discuss the future.
Scholarship applicants frequently fail to mention their plans for the money. Applicants should explain what they will be studying and how they see their future careers in the criminal justice field.
Be an insider.
Someone should do editing with a criminal justice background. Inquire whether the vocabulary is accurate or if other industry-specific words or phrases might be more appealing to the scholarship committee.
Nail the Letters of Recommendation
Recommendation letters should not read like high school yearbooks. It should show the committee that the applicant is well-respected by people who know them well and can speak to their potential in the criminal justice. Teachers, extracurricular advisors, and community members in positions of authority are all included.
Students compete for references in the same way that they compete for scholarships. It is best to ask at least a month in advance. That will give the person enough time to write it and the applicant enough time to complete it. It's best to send an email with a formal request to your potential reference writer.
Send Test Scores and Transcripts
Most scholarship committees want to see students' GPAs and, in some cases, general test scores. The issuing school determines transcript policies, but students should always be friendly with the registrar, especially if they make multiple transcript requests.
Both the ACT and SAT allow applicants to submit their results to scholarship providers electronically in terms of test scores. The first few are free, and additional results are available for a fee. The ACT fee is $13 per send ($16.50 for rush delivery). It costs $12 for the SAT ($31 for rush delivery). Students can send scores by logging into their accounts with the testing company.
Scholarship Application Timeline
The process of obtaining a scholarship begins with the application. Students must carefully plan to meet deadlines and requirements, especially when applying for multiple scholarships. Because many scholarships are based on financial need, the first step in any scholarship application process should be researching available awards and completing the FAFSA. After that, if students stick to a simple timeline, everything else will fall into place.
Finding Scholarships
When finding a scholarship or other financial aid, students should use a scholarship search tool and gather additional resources 20 weeks before the deadline. Moreover, on the 17th week, you should inquire at local law enforcement offices or the colleges you've been accepted to if they have any financial aid offers. Make a spreadsheet with all the scholarship details you've gathered, including deadlines and requirements.
Essay
To avoid overwhelming stress and anxiety, you should write a draft five weeks before the deadline. In the 3rd week, you should inquire about editing. Everything should be polished at least two weeks before the deadline.
Letters of Recommendation
Asking for recommendation letters is not an easy task. Eight weeks before the deadline, you should go around and ask for a letter of recommendation and check in with the letter-writer after three weeks. Upon submitting the letters, send a thank you note to the referees.
Test Scores and Transcripts
A month before the deadline, you should gather addresses and emails of scholarships you will be sending your test scores. In the 4th week, request a transcript of records from your school. Send your test scores and transcripts to the scholarship committee within the week of the deadline.
---
Frequently Asked Questions
What are the core courses in an online Bachelor's degree in Criminal Justice?
An online degree program in criminal justice provides students with a solid background in the field. Students learn the fundamentals and theories that are applicable to law enforcement and legal practice. Generally, an online Bachelor's Degree in Criminal Justice covers forensic science, criminology, criminal law, legal research, criminal procedures, and ethical laws.
The Bachelor of Arts program integrates Liberal Arts courses such as Foreign Language, College Algebra, Speech Communication, American National Government, History of Civilization, and English Composition. In contrast, the Bachelor of Science in Criminal Justice program includes General Education courses such as Microeconomics, Global Business, U.S. History, Geology, and Management.
What jobs await holders of a Bachelor's degree in Criminal Justice?
There are several job opportunities and career pathways for graduates who want to earn a Bachelor's Degree in Criminal Justice. The majority of these jobs find fulfilling careers in court systems, law enforcement, and corrections system.
They become police officers, forensic scientists, corrections officers, forensic psychologists, intelligence analysts, private investigators, immigration officers, homeland security deputies, insurance fraud investigators, criminal profilers, and university professors.
How much does an online Bachelor's degree in Criminal Justice costs?
An online Bachelor's Degree in Criminal Justice degree program generally costs less than the on-campus format. The cost of each of the courses under the online criminal justice degree range from $100 to $500 per credit, depending on the university or college.
Many schools and universities provide in-state tuition aids, financial assistance, and scholarships. Eligibility Requirements of the financial assistance and tuition aids vary per school or university.
What majors complement Criminal Justice?
Secondary subjects for criminal justice students include psychology, sociology, political science, and information technology.
What are the prerequisites for an online Criminal Justice degree?
Students studying criminal justice will not need any prerequisites beyond the standard undergraduate admissions criteria. However, once enrolled in the program, requirements will vary by school. While some schools will have a more specialized curriculum, others will have the program part of a liberal arts major.
What are the three Criminal Justice agencies?
The police, courts, and corrections make up the criminal justice agencies. The police's primary responsibilities include selectively enforcing the law, protecting the public, arresting suspected lawbreakers, and preventing crime.
The courts ensure that suspected criminals receive fair trials and determine the accused's guilt or innocence. The correctional subsystem's goal is to rehabilitate offenders or change their behavior to be socially acceptable and follow the law.
Is a BA or BS better for Criminal Justice?
The Bachelor of Science (BS) in Criminal Justice is generally considered the better option for those interested in pursuing a career in criminal justice. The BS degree focuses more heavily on criminal justice-specific courses, giving students a more comprehensive understanding of the field.
A BA in Criminal Justice, on the other hand, offers a more general education, with fewer courses focusing specifically on criminal justice.
Can I get into law school with a Bachelor of Criminal Justice degree?
Generally, you can get into law school with a Bachelor of Criminal Justice degree. However, to do so, you will need to ensure you have good grades and high LSAT scores, as well as demonstrate a genuine interest in the field of law.
Additionally, many law schools require applicants to have taken courses such as constitutional law, criminal law, evidence, and/or contracts.
---
Key Takeaways
Criminal justice schools are colleges or universities offering a criminal justice major—or, better yet, a criminal justice department or school.
All the schools mentioned above have a dedicated criminal justice department, many criminal justice-related courses, and a distinguished faculty. Furthermore, online learning can be as good as, if not better than, traditional criminal justice schools.
---
Related Links:
Check out this YouTube video on becoming a Police Officer or Detective: