The modern world today revolves around art and designs here and there. From animations to computer technology, it's no surprise how significant and broad the design industry has become. Graphic Designers will have a market size of $16.6B by 2023, according to revenue estimates.

Take a look: THE BEST ONLINE BACHELOR'S IN USER EXPERIENCE DESIGN
---
And there are many aspects and branches of graphic design, including 3D art, interactive media, computer animation, digital media design, and game art:
Computer Animation majors design and compose multimedia content. Students who enjoy hand drawing or technology-assisted design and illustration can enroll in an online Computer Animation program.
Composition and design techniques are taught in an online animation degree program using manual, computer, and interactive methods. Some schools also train you in 3D Animation.
For those who want to enter the gaming industry, you can study an online Bachelor's degree in Game Art or 3D Art. This is a program specializing in video game artwork.
By studying game art, you will learn how to make the parts of games that players love so much. If you want to study digital art, digital media, and interactive design, some degrees specialize in such areas. They specialize in digital content, including graphics, multimedia, social media posts, and photographs.
Storytelling, gaming, and other digital mediums and tools are common platforms for training in online art schools.
The diverse fields of computer animation, graphic design, and media arts are all part of fine arts, and they can all shower you with job prospects and opportunities. Employers can see that you have the skills they need based on your degree, portfolio, and internship experience.
After graduating with this online bachelor's degree, you can land a job as a forensic animator, graphic designer, video game specialist, storyboard artist, and computer animator.
Page Jumps!
---
Don't miss this: THE BEST ONLINE SCHOOLS FOR BACHELOR IN WEB DESIGN AND DEVELOPMENT
---
Methodology
To help prospective students interested in 3D Art, Computer Animation, Digital Media, And Interactive Design choose the right program, we factored in these criteria and compiled the country's best programs from the leading colleges:
Awarded to graduates with a Bachelor of Fine Arts degree in Animation, 3D Art, Interactive Design, Computer Animation, Graphic Design, or Digital Game Development that focuses on courses that help you provide service to modern companies worldwide,
Offered entirely online or hybrid and requires very few visits to the campus,
Taught by credible and reputable experts in Visual Arts and Animation fields,
Utilizes an easy-to-use and technologically advanced learning platform,
Provision of online resources and study centers available for online students,
Exposes students to extensive networks and trusted partners through experiential learning or internships,
Offers financial aid programs to qualified online undergrad students,
Obtained regional accreditations and similar approvals from academic and industry organizations.
Visit our Methodology page to learn more about our school rankings.
The Best Online Bachelor's in 3D Art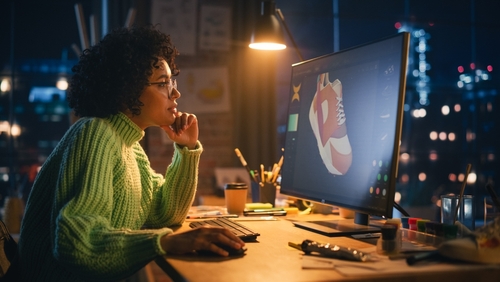 Millersville University

Online BA in Interactive and Graphic Design
Program Standouts:
The Bachelor of Design in Interactive and Graphic Design online program is available at Millersville University. They offer a broad and deep understanding of design theory and practice.
By majoring in Interactive and Graphic Design, you can develop technical and creative skills based on recommended standards from the American Institute of Graphic Artists (AIGA) and the NASAD-National Association of Schools of Art and Design.
Students can learn best practices as well as design with new technology through this online program at Millersville. In addition to contributing to local, regional, and global economic vitality, graduates can stay current with technology demands placed on the interactive and graphic design aspects.
Coursework Sample:
Art in Culture
Art Integration
Digital Foundations of Art
Campus Location: Millersville, Pennsylvania
Accreditation:
NASAD-National Association of Schools of Art and Design
MSCHE-Middle States Commission on Higher Education
Acceptance Rate: 96%
Retention Rate: 75%
Graduation Rate: 56%
Did You Know?
What sets Millersville apart from the competition is the fact that graduates have been absorbed in top and renowned companies worldwide like Auntie Anne's, Apple, Code and Theory, and Intel.
---
Wilmington University

Online BS in Animation and 3D
Program Standouts:
What can you expect from WilmU's 3D Art and Animation degree programs? Skill-building in drawing, texturing, animation, lighting, character creation, rigging, morphing, and particles–that's what! You can prepare for a vibrant career in this expanding field with WilmU's 100% online animation degrees.
This online Bachelor's incorporates online courses in digital 2D and 3D Animation programs, 3D sculpting, and hand-drawn art of Animation. You should also expect to leverage your graphic design skills in this online Animation school.
Coursework Sample:
Drawing for Animation
Fundamentals of Motion Graphics
Advanced Motion Graphics
Campus Location: Wilmington Manor, Delaware
Accreditation:
Middle States Commission on Higher Education
Acceptance Rate: 100%
Retention Rate: 50%
Graduation Rate: 50%
Did You Know?
A dual-credit certificate or master's level course can be earned while completing this online bachelor's degree program.
---
Franklin University

Online Bachelor of Science in Interactive Media Design
Program Standouts:
If you want to earn a living in the gaming industry, one viable online degree to pursue is an online bachelor of science in interactive media design. Graduates of Franklin's B.S. Interactive Media Design have landed stable jobs in the industry.
The bachelor's degree program at IMD prepares students for careers in technical, artistic, and management fields. In this degree completion program, you will learn how to deliver interactive solutions across the entire development lifecycle, starting with the analysis of needs and continuing through the deployment process.
Software for educational, government, and professional purposes is produced and developed by instructional designers in collaboration with educators. Creating digital experiences requires interaction designers to recommend ways to bridge the gap between human requirements and computer capabilities.
Coursework Sample:
Graphic Design Fundamentals
Interactive Design Fundamentals
Web Design Fundamentals
Campus Location: Columbus, Ohio
Accreditation: Higher Learning Commission
Acceptance Rate: 100%
Retention Rate: 9%
Graduation Rate: 42%
Did You Know?
You can deliver interactive solutions throughout the entire lifecycle of development with Franklin's Interactive Media Design (IMD) degree completion program. You gain a solid understanding of both technical and non-technical aspects of interactive development in Franklin's IMD program. Aside from being a game developer, you can also acquire project management expertise.
---
Rocky Mountain College of Arts and Design

Online Bachelor of Fine Arts in Animation
Program Standouts:
As an animation expert, you'll be responsible for providing life to a lifeless form or design. The best of technology, artistry, and storytelling come together in this masterpiece. Thanks to the advent of technology, an online bachelor of fine arts in Animation offered at Rocky Mountain College of Arts and Design will hone your skills and train you with tools to create something unique. It's possible to be well-versed in 2D and 3D art animation at RMCAD.
Using 2D Animation or 3D Animation, our Online Animation program helps students develop their own artistic voice. As you collaborate with talented artists from all backgrounds, you'll learn essential animation production techniques and tools.
Coursework Sample:
3D Modeling and Character Design
Writing for Animation
Advanced Life Drawing
Campus Location: Lakewood, Colorado
Accreditation:
NASAD-National Association of Schools of Art and Design
Higher Learning Commission
Acceptance Rate: 100%
Retention Rate: 60%
Graduation Rate: 38%
Did You Know?
At RMCAD, you can take part in their National Portfolio Day. During National Portfolio Day activities, students get the opportunity to meet with representatives from NASAD-accredited colleges and discuss career opportunities in the arts. Students, educators, guidance counselors, and high school parents are all invited.
---
George Mason University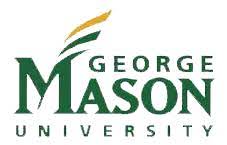 Online BFA in Computer Game Design
Program Standouts:
The online Computer Game Design Bachelor of Fine Arts program at George Mason University allows students to develop technical skills, as well as artistic skills. The core courses and electives are music, humanities, computer science, game design, and art and visual technology.
This online degree comes with a required internship which enhances students' employability after graduation by providing them with practical experience. In this new pedagogical environment, students study the sciences, as well as the arts, in a revolving-role, project-based approach.
In the Mason Game and Technology Academy, Computer Game Design students can serve as mentors. The unique enrichment courses offered by MGTA provide students of all ages with the opportunity to engage with university professors and students. The MGTA inspires and prepares students for a successful career in STEM fields.
Coursework Sample:
Two-Dimensional Design and Color
History of Computer Game Design
Online and Mobile Gaming
Campus Location: Fairfax County, Virginia
Accreditation: SACSCOC-Commission on Colleges of the Southern Association of Colleges & Schools
Acceptance Rate: 91%
Retention Rate: 86%
Graduation Rate: 70%
Did You Know?
As the only Serious Game Institute in the US, the Computer Game Design program focuses on game-related research and innovation.
---
Southern New Hampshire University

Online BA in Graphic Design and Media Arts
Program Standouts:
With SNHU's online Bachelor of Arts in Graphic Design and Media Arts program, you can explore your creative side and produce inspiring and influential designs. Print, digital, and video platforms will be used to build a portfolio of visual storytelling.
This redesigned online graphic design degree program will teach you how to translate your ideas into digital media, whether you wish to work for an agency, become a designer for a firm, or open your own business.
Coursework Sample:
Fundamentals of Design
Design Thinking for Graphic Designers
Typography
Campus Location: Hooksett, New Hampshire.
Accreditation: NECHE-New England Commission of Higher Education
Acceptance Rate: 92%
Retention Rate: 62%
Graduation Rate: 39%
Did You Know?
Students may transfer as many as 90 credits toward their bachelor's degree and 45 credits toward their associate's degree from previous institutions, saving them up to 75% on tuition.
---
Savannah College of Art and Design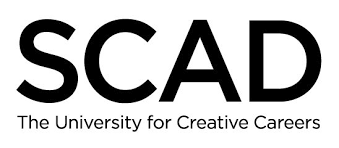 Online BFA in Interactive Design and Game Development
Program Standouts:
Featured by The Princeton Review and Animation Career Review, the online bachelor of fine arts in interactive design and game development is offered at SCAD. This online program fits your bill if you want to take your game to the next level.
Students at SCAD take advantage of their passion for interactive design by participating in professional conferences and collaborating with digital media giants. Students at SCAD can achieve their fine arts careers because of the resources they have access to. 
Coursework Sample:
Speaking of Ideas
Design I: Elements and Organization
Color: Theory and Application
Drawing I: Form and Space
Campus Location: Savannah, Georgia
Accreditation: SACSCOC-Southern Association of Colleges and Schools, Commission on Colleges.
Acceptance Rate: 81%
Retention Rate: 81%
Graduation Rate: 69%
Did You Know?
The SCAD College Game Competition and Intel University Games Showcase are prestigious gaming competitions to which SCAD students have access to superpowered technology.
---
National University

Online BA in Digital Media Design
Program Standouts:
Get enrolled in the Bachelor of Arts in Digital Media Design online at the National University if you want to help shape how modern society works, learns, communicates, and plays. The expertise of digital media designers is crucial to engaging users on social networks, in games, with animations, and with instructional content.
Coursework Sample:
Digital Video Editing
Digital Image Compositing
Foundations of Digital Game Development
Campus Location: San Diego, California
Accreditation: WASC Senior College and University Commission.
Acceptance Rate: 55%
Retention Rate: 71%
Graduation Rate: 13%
Did You Know?
The course structure of this online degree makes earning your degree accessible and attainable, one month at a time so that you can begin and finish sooner.
---
University of Advancing Technology
Online BA in Game Art & Animation
Program Standouts:
If you're fascinated by making games and creating animations, you can make your vision of what a game should look and feel when you finish an online bachelor of arts in Game Art and Animation from the University of Advancing Technology (UAT). In the new world of game creation, players will be able to interact and express themselves in new and innovative ways. Combining art and technology will help you succeed in the game industry.
With the Game Art and Animation program, students learn how to design and create assets for a variety of video game platforms, including PCs, consoles, mobiles, online, and virtual reality. Students will gain an understanding of color theory, game anatomy, lighting, perspective, shading, and scene staging used in video game art creation.
Coursework Sample:
3D Art for Video Games
Video Game Animation
Campus Location: Tempe, Arizona
Accreditation: Higher Learning Commission
Acceptance Rate: 91%
Retention Rate: 59%
Graduation Rate: 43%
Did You Know?
The Synchronic Learning model at UAT prepares its graduates for careers as innovators of tomorrow. In this model, UAT's methodologies, curriculum, and community collaborate to promote innovation and mastery through demonstration.
---
Full Sail University

Online BS in Computer Animation
Program Standouts:
The entertainment industry uses computer graphics in nearly every aspect of its operations, from creating crowd scenes to creating vast landscapes. It's time to select Full Sail University and enroll in their online bachelor of science in Computer Animation degree.
This online degree follows a similar production process as a professional studio. You'll be able to create stories, develop visuals, and prepare character compositions and animations.
Coursework Sample:
Creative Presentation
Model Creation
Psychology of Play
Campus Location: Winter Park, Florida
Accreditation: ACCSC-Accrediting Commission of Career Schools and Colleges
Acceptance Rate: 100%
Retention Rate: 76%
Graduation Rate: 43%
Did You Know?
With Project LaunchBo, students can create projects using powerful technology at Full Sail. They can access files, multimedia creations, and coursework all day online.
---
Frequently Asked Questions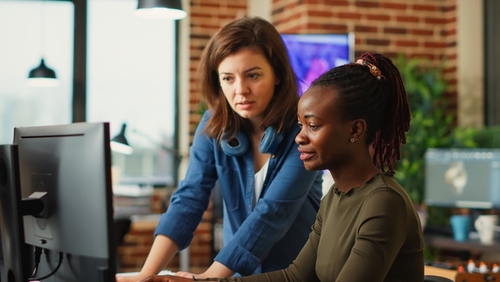 How can 3D Art hopeful professionals build their careers?
An animation degree or a degree that emphasizes Animation is often required for jobs as an animator or designer. While education and technical skills are imperative for a career in 3D art and design, you can stay competitive after graduation with real-world experience. The good news is that there many surefire steps to solidifying your animation experiences.
Don't pass up internships.
An internship is an effective tool for design or animation students to hone their talents and become more familiar with the industry. Job applications and resumes can also benefit from such experiences. You will be able to demonstrate how you have translated classroom concepts and theories into real-life situations in the animation industry.
Get hired for part-time or project-based work.
There are no shortages of companies who are hiring part-time college students. Another option is to work through projects. It's always a good idea to submit your resume to large-scale companies that are searching for the next candidate to become part of their animation team. Who knows, this can be a stable source of extra dough while you finish your degree.
Consider working with professional artists on animators on animation projects.
Work smarter and learn more by collaborating with experts! It will benefit you as a student to explore the different aspects of 3D Art by learning from mentors who are seasoned industry professionals.
Self-learn.
Being a lifelong learner will allow you to build your career in 3D art and design. Extending your talent and experience requires practice and a lot of continuous learning. Try out new approaches as an animator to develop your skills in and out of the art university.
What are the possible job occupations for Bachelor in 3D Art graduates?
Just like Graphic Design, Game Design, Visual Art, and Animation, 3D Art branches out to a broad field with many career options. Many choose to become graphic designers, working in print media. Some pursue careers in advertising or working in brand design and development. It's also an option to join the game industry and enter Game Development and Design.
3D Arts degree holders can also choose to work as art directors, which involves supervising and conceptualizing visual designs for print and digital media. Multimedia artists and animators can find work as well. TV and movie productions rely heavily on visual effects and animation in this field.
---
Additional Info: THE BEST ONLINE SCHOOLS FOR BACHELOR'S IN GRAPHIC DESIGN