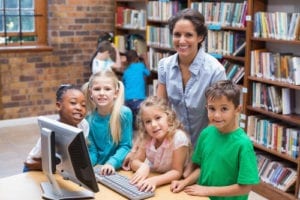 Early Childhood Education is an all-important degree program that is dedicated to children and their growth, particularly their preschool years before they are capable of advancing to the kindergarten stage. While an interesting degree that leads to fulfilling careers, this online program may come with a hefty price tag. Thankfully, online options featuring this degree have broadened, and low-cost programs are now offered by many online colleges and universities across America.
Early Childhood Education deals with a child's formative years that are considered the crucial foundational stages. In this phase, the child needs guardians, usually in the persons of preschool teachers, to nurture and mold them into becoming individuals with the purpose and capability to contribute to society. Often reinforcing the support that guardians or parents provide at home, early childhood educators help preschool children become successful readers, writers, and learners.
Methodology: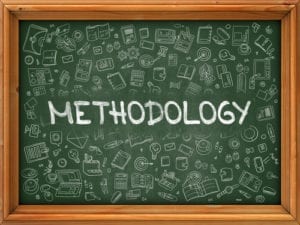 Our profiled list of 20 Cheap Online Schools for Bachelor's in Early Childhood Education for 2019 features:
The top academic institutions that highlight the program at their most budget-friendly rates,
We emphasize their rigorous program coursework,
their extensive curricula, particularly the techniques they use to assess, teach and shape the children at their foundational ages.
This list aims to provide prospective students with up-to-date information to pursue an undergraduate degree. As such, we lay out:
the fundamental requirements for admission to the Bachelor's in Early Childhood Education,
the credit hours needed for completion,
In mentioning the online educational institutions, we also highlight their broad range of online degree programs that are just as affordable.
With affordable online programs now available, students have a wide range of choices to earn their degree at their convenience and flexibility without disrupting their lifestyle or worrying about their financial capacity.
***
Regent University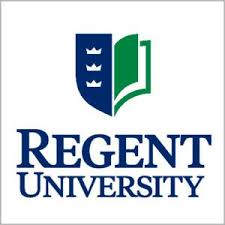 Virginia Beach, Virginia is home to Regent University has a Bachelor of Science in Early Childhood Education that helps prepare students to work as a childcare center director, preschool teacher, or a parent educator among other roles. They are taught how to develop effective lesson plans using proven teaching techniques and strengthening their assessment strategies, understand best practices for innovative childcare foundations and services, and discover the wonders of child development from birth through 8 years of age. With a tuition rate of $566 per credit hour, students need to acquire 120 credit hours to earn this degree. Core courses include Wellness in Childcare Programs, Characteristics of Students with Disabilities, and Childhood and Adolescent Growth and Development.
---
National University
Headquartered in La Jolla, California, National University provides an online Bachelor of Science in Early Childhood Education that was designed according to the principles and guidelines set forth by the National Association for the Education of Young Children and the Child Development Associates National Competency Standards. The curriculum includes a focus on approaching the linguistic, social, physical, emotional, and intellectual needs of children 8 years old and younger, and National University students will learn all of the most current practical and theoretical techniques to do so. This online program has a particularly strong emphasis on learning and knowledge and, therefore, graduates have an extremely strong grasp of the various approaches to early childhood education. There is also a significant emphasis put on the design of learning behaviors that fit specific populations of young children and maximize their learning outcomes.
---
Liberty University
Liberty University offers a Bachelor of Science in Early Childhood Education that helps equip students with the leadership skills and educational methodologies they need to engage effectively with their students. Also, students will learn the principles and fundamentals of learning instructions as well as important psychological milestones of early childhood development. This 120-credit hour program has core courses such as Psychology of Childhood, Early Childhood Education Fundamentals, Developmental Psychology, and Wellness in the Early Childhood Setting among other featured courses. Tuition is at $390 per credit hour with the option to avail of the Financial Assistance provided by Liberty University. Graduates can work in tutoring centers, preschool or elementary teachers, early childhood centers, or teaching in a Christian-based organization as potential careers.
---
University of Phoenix

Established in Tempe, Arizona, University of Phoenix helps students gain skills they need to become the forefront of early childhood education through an innovative and collaborative way of teaching through the Bachelor of Science in Education/Early Childhood Education. This 120-credit hour online education program prepares students to mold the social, cognitive, and academic skills of children in pre- Kindergarten to Grade 3. The program costs $398 per credit hour. Core courses include Early Childhood Growth and Development, Instructional Strategies for Early Childhood Education, Community and Family Engagement, Foundations of Early Childhood Education, and Structure English Immersion among others. Also, this program has a clinical component that requires field experiences and student teaching above the coursework of the program.
---
Grand Canyon University
Grand Canyon University offers a Bachelor of Science in Early Childhood Education with a curriculum that emphasizes early childhood to grade 3. The curriculum includes teaching strategies, instructional methodologies, assessment procedures, and principles of early childhood development. There are two embedded practicum experiences throughout the program; one student teaching experience in pre-K, and one in Kindergarten to Grade 3. Students may wish to get a teaching certification upon completion of the program. A total number of 120 credit hours is needed for program completion. Core courses include Social Justice for Educators, Early Childhood Foundations and the Teaching Profession, Language and Early Literacy Development, and Development of Health, Safety and Nutrition in Young Children among other required courses. The online rate of this education program is $440 per credit hour.
---
Brandman University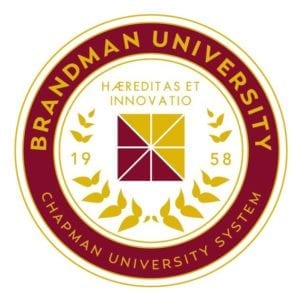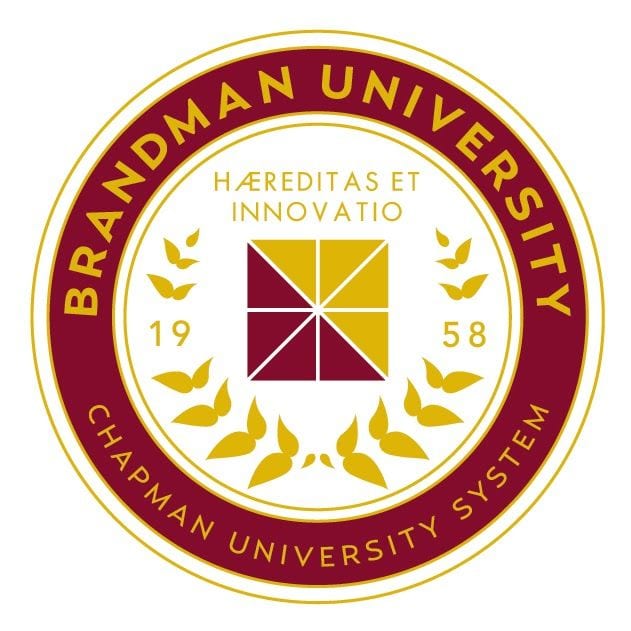 Located in Irvine, California, Brandman University has a Bachelor of Arts in Early Childhood Education that prepares early childhood educators in developing the skills, capabilities, and knowledge needed to facilitate the development and growth of young children up to eight years old in a positive environment. This 42-credit hour online education program has a set of mandatory courses including Child Growth and Development, Teaching in a Diverse Society, Introduction to Curriculum for Young Children, and Effective Support for Children with Exceptional Needs and Their Families among others. This program includes two practicums that demonstrate students' teaching capabilities under guided supervision. An estimated cost for this program is at $500 per credit hour.
---
University of Washington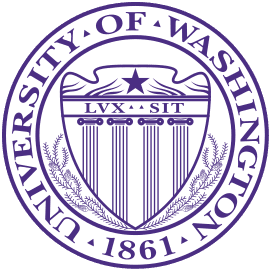 The University of Washington offers a Bachelor of Arts in Early Childhood Education and Family Studies that is designed to provide the opportunity to study early childhood growth and development, family studies and early literacy. This online education program has two pathways of learning – the core pathway, and the teaching and learning pathway. Students represent an interest in a wide array of professions that aren't limited to teaching, but includes community & family support. They take up mandatory core courses throughout the program such as Child Development and Learning, Social Policy & Young Children & Families, Introduction to Online Learning, Understanding Early Childhood & Family Studies Research, and Family & Community Influences on the Young Child among other foundational courses. Considered as the cheapest option for taking this online education degree, UW's program costs $231 per credit hour.
---
Wilmington University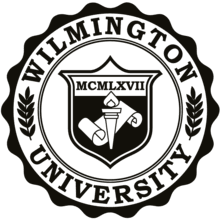 Wilmington University in New Castle, Delaware offers a Bachelor of Science in Education Studies: Early Childhood Education that is specially designed for students who seek to work with children in educational professions that do not need certifications or state licensure. This online education program requires a total number of 122 credit hours to complete. It is a blend of a core curriculum, a chosen concentration, and a practicum experience. Required Education courses include Professional Issues in Early Childhood, Early Care Education Internship, Learner Development, and Early Literacy, Creating Environments for Learning, and Family, Community and School Partnerships among others. Wilmington's online education program costs $372 per credit hour.
---
Purdue University Global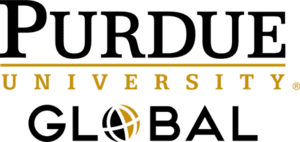 Headquartered in West Lafayette, Indiana, Purdue University Global has a Bachelor of Science in Early Childhood Administration that has center-based programs focusing on children. It blends theory, principles, and methodologies of childhood growth and development with the basics of administration. This online education program consists of a minimum of 180 credit hours. A practical experience worth five hours of field experience in child/daycare center is also required for the students to gain real-world experience while earning this online degree. The primary requirements of the program include Introduction to Early Childhood Education, Child and Adolescent Psychology, Early Childhood Administration, Early Childhood Family, Community and Advocacy, and Observation and Assessment in Early Childhood among other core courses. Undergraduate tuition is at $371 per credit hour.
---
University of Cincinnati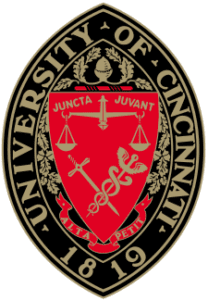 The University of Cincinnati offers an affordable Bachelor of Science Degree in Early Childhood Education that is designed for students who have a passion for working with young children. It prepares graduates of this online program in a rewarding career in the early education environments such as child/daycare centers, preschools, Head Start programs, and other related institutions related to young children. Students have the opportunity to earn a thorough and ethical comprehension of early childhood theory and its application to the educational sector. Tuition of this cheap online education program is at $459. Also, this program is accredited by the Higher Learning Commission and the Council for the Accreditation of Educator Preparation.
---
Southern Oregon University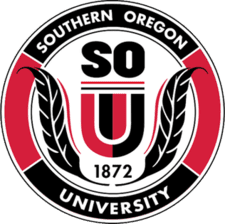 Based in Ashland, Oregon, Southern Oregon University offers high-quality but affordable Bachelor of Arts/Bachelor of Science in Early Childhood Development. Students who have the passion and keen interest in working with young children and the utmost desire to support their growth and development will find the program ideal. Students who are interested in working closely with the kids' parents are the perfect fit for this online ECD program offered by SOU. This program will help students become well-qualified preschool teachers, family advocate, educational assistant, Head Start Program coordinator, or early interventionist among other professional opportunities. Students are encouraged to complete 180 credit hours to earn this degree. Tuition rate is at $212 per credit hour.
---
Northern Arizona University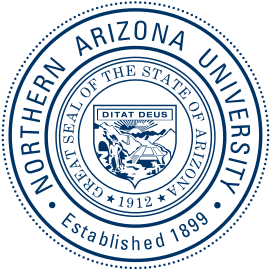 Flagstaff, Arizona is home to Northern Arizona University has a Bachelor of Applied Science in Early Childhood Education that provides students with the knowledge, skills, and education to comply with the No Child Left Behind Act. Early Childhood Specialization Requirements include Independent Study, Foundations of Childhood Education: Early Childhood, Educational Psychology in Elementary and Middle-School Education, Play Education, and Early Childhood Development among others. This online education degree provides students the opportunity to complete a specialization that will promote life-long learning through quality education, expand professional horizons, and enrich one's life. Students must have 120 credit hours that includes liberal studies requirements, a major, and university requirements to earn a bachelor's degree at Northern Arizona University. Tuition is $459 credit per hour.
---
Fort Hays State University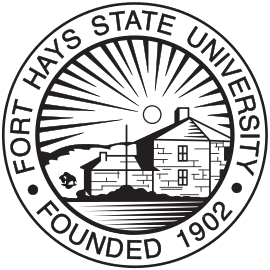 A Bachelor of Science in Early Childhood Unified offered by Fort Hays State University prepares students for a promising career in early childhood programs as coordinators, teacher, or an administrator. This online education degree allows students to seek licensure opportunities that can be utilized to apply in education centers serving children and families ranging from birth to eight years of age. Students need to earn 126 credit hours to complete this online degree. An internship and student teaching experience are included in the program that provides opportunities to gain real-world learning experiences. Major courses include Educational Psychology, Assessment in Special Education, Technology Application in Special Education, Child Care Management & Administration, and Emergent Literacy among other classes. Students will pay $238 per credit hour under this program. FHSU's Department of Teacher Education offers scholarships and financial aid for eligible students.
---
Mississippi State University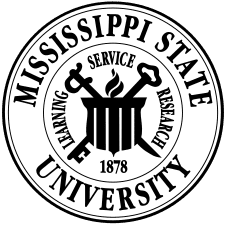 Mississippi State University offers a Bachelor of Science in Elementary Education that provides an innovative and engaging educational learning format. This online education program is designed to prepare students with the necessary learning fundamentals for teaching children in Pre-K to Grade 6. Students have the option to either enroll in an early childhood concentration or middle school concentration. A teaching internship is required for all specializations with a guided instructor or staff from the university. Major academic studies include English, Fine Arts, Mathematics, Natural Sciences, and Social Sciences. Tuition is at $381 per credit hour. Students need to have 123-credit hours to earn a bachelor's degree from MSU.
---
University of Massachusetts-Amherst

The University of Massachusetts-Amherst has a Bachelor of Arts in Early Childhood Education that prepares students in securing teaching opportunities in public and private institutions around Massachusetts as well as other states in the country. They engage in rigorous programs as well as a specially designed set of coursework with field experiences in a variety of educational settings. The university has a UMass-TK20 and e-portfolio platform to keep a historical record of students' practicum progress. This 44-credit hour online education program has unique core courses such as Sheltered English Immersion, Principles and Methods of Teaching Reading and the Language Arts, Survey of Children's Literature, Human Development in Infancy, and Creative Arts and Activities for Young Children to name a few. Tuition is at $390 per credit hour.
---
University of Nebraska Online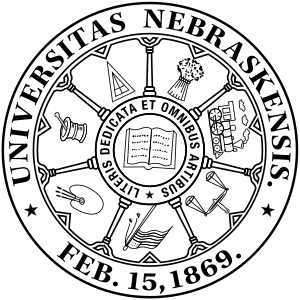 The University of Nebraska offers a Bachelor of Science in Early Childhood Education that is designed for teachers, staff in Head Start programs, administrators in preschools, and other individuals seeking the convenience and flexibility of the program. It prepares students to teach children from 0 to 5 years of age in special education, and children from 0 to 8 years of age in a regular education setting. Cost for out of state residents is $444.25 with the inclusion of $57.25 fees. This 120-credit hour online education program requires a student teaching experience that is observed and taught under the supervision of an experienced teacher. Core education courses include Teaching in a Democratic Society, Management and Assessment in Preschool and Elementary Classrooms, Instructional Technology and the Preservice Teacher, and Typical & Atypical Growth and Development.
---
National Louis University
Established in Chicago, Illinois, National Louis University has a Bachelor of Arts in Early Childhood Education that prepares graduates to work with young children from birth to eight years old. Graduates of this online education program are eligible to apply for a Professional Educator License in Illinois. This online program requires 180 credit hours for completion as well as a student teaching experience under the supervision of an experienced instructor. The unique core courses include Children's Literature for Educators, Basic Art Appreciation, Effective Speaking for the Undergraduate, Literacy Methods I and II, Foundations of ESL and Bilingual Education, and Introduction to Psychology to name a few. Tuition is $430 per credit hour.
---
Concordia University-Saint Paul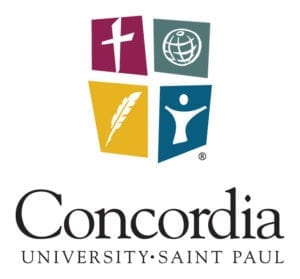 Concordia University-Saint Paul has a unique Bachelor of Arts Child Development that equips students with developmentally standardized methodologies and puts an emphasis on leadership and advocacy in the study of early education. This online education program has met the standards set by the National Association for the Education of Young Children for initial professional preparations. This 120-credit hour online education program consists of a major, general education required courses, and elective courses. Required core courses are Writing for Educators, Child Social and Emotional Growth, Infants and Toddlers, Young Child with Special Needs, and Dual Language Learners to name a few. The program tuition is $420 per credit hour.
---
The University of Alabama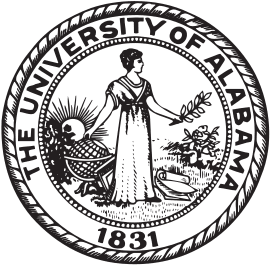 The University of Alabama offers a Bachelor of Science in Human Environmental Sciences, Early Childhood Education that provides an understanding of the children's growth and development from birth to eight years of age. It receives accreditation from the National Association for the Education of Young Children. Students will dive into an in-depth comprehension of parent/child relationships as well as the development of the social, physical, cognitive, and emotional aspects of young children. Also, students will learn how to design, evaluate, and apply strategic programs for preschool children. Students must have 120-credit hours to earn this degree. Aside from an internship program, students must take required courses such as Child Centers and Programs, Infancy and Toddlerhood, Introduction to Psychology, Educational Statistics, Conceptual Creative Experiences for Young Children I and II, and Parent & Family Development among others. Tuition is $364 per credit hour.
---
Ball State University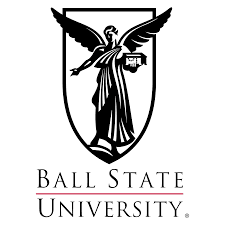 Headquartered in Muncie, Indiana, Ball State University has a Bachelor of Arts/Bachelor of Science in Early Childhood that provides a distinct advantage in a variety of early childhood environments. The curriculum is designed with a rigorous format that increases knowledge about educating children from birth to five years of age. Ball State's online education program requires students to fulfill at least 120 credit hours to complete the program. Required core courses Literature for Young Children, Early Childhood Curriculum and Instruction, Independent Study, Theory and Practices in Early Childhood Special Education, and Early Emergent Literacy among others. The out-of-state resident tuition fee is $510 per credit.
---
FAQs
What typically makes up the online Early Childhood Education curriculum?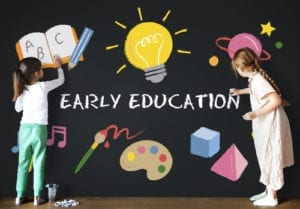 The Early Childhood Education curriculum fosters an understanding of the child's development years and requires students to be genuinely interested in working with and teaching small children. Online schools utilize varying frameworks of instructional strategies that align with research-based child development academic standards and blend them with creativity. Online Early Childhood Education undergraduate students are taught to bring out the children's social skills and promote a teaching environment that values their interests. Professionals are expected to teach kids of early childhood years to learn through play.
The curriculum also includes areas of professional development for instructors, principals, and other paraprofessionals.
What are the duties of an Early Childhood Education professional?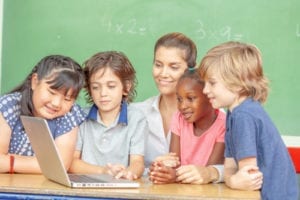 Early Childhood Education professionals teach children how to count, improve their faculty of knowledge, read books and other printed materials, and learn letters and sounds to develop their competencies in early math, literature, and language development. These teachers come up with unique strategies for teaching to spark children's curiosity and love for learning.
The first step toward earning this degree for a fulfilling future career is passion in working with preschool learners. Students can either enroll in general Early Childhood Education or choose a specific concentration.
What careers do Bachelor's in Early Childhood Education graduates pursue?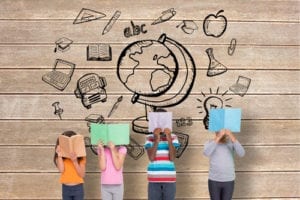 With adequate bachelor's training in Early Childhood Education, graduates can become preschool or infant and toddler teachers, child care center specialists, curriculum directors, instructional assistants, family child care providers, parent trainers, nannies, childhood development consultants, and family advocates.
The U.S. Bureau of Labor Statistics reports that preschool teachers made an average of $28,990 as of May 2017. Level of education and experience impact the wage of a professional Early Childhood Education degree and training. From 2016 to 2026, the job outlook is expected to rise by 10%, which is faster than the average rate for most other jobs.
The primary requirement for becoming a student, and eventually a professional with this type of expertise, is an unwavering interest in children and focus on their welfare.