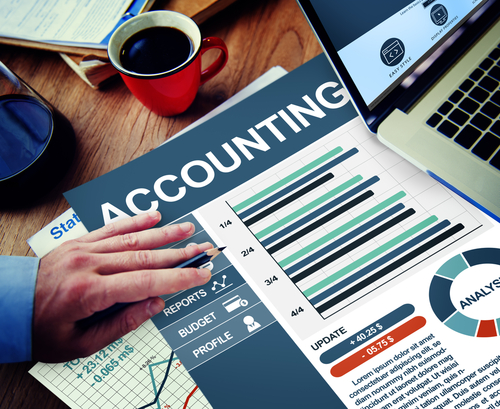 Some individuals have a knack for numbers, while others simply do not. Most often, while in high school, this fact becomes apparent. That is when most students decide on classes about math… either the basics are their limit, or they may decide to continue with more advanced mathematical coursework.
---
Also, see: 20 Bachelor's Degree Jobs That Are In Demand
---
The Love of Numbers
If you are one of those people, perhaps a career in accounting is for you. Combining your interest in numbers and today's technology, along with an opportunity to help others, will allow you to enter a lucrative position within the field of accounting that you can be proud of and enjoy!
Featured Programs
Skills for an Accounting Career
Let's see if you have what it takes to maintain a career in accounting. A good candidate for an online bachelor's degree in accounting must be detail-oriented. Attention to detail and accuracy are very important while working with numbers, as well as being a good problem-solver.
As an Accountant, you must be self-motivated and own exceptional reasoning and analytical skills, in addition to owning great communication skills. Perhaps, some of the most sought-after attributes requested by employers looking to fulfill accounting positions are for someone to be appreciative of the trust and confidence your clients will have in you.
In addition, you must be upfront and honest in all business areas, along with maintaining a high level of integrity at all times. All financial matters must be extremely confidential, and security is of the utmost importance.
Accounting and Stress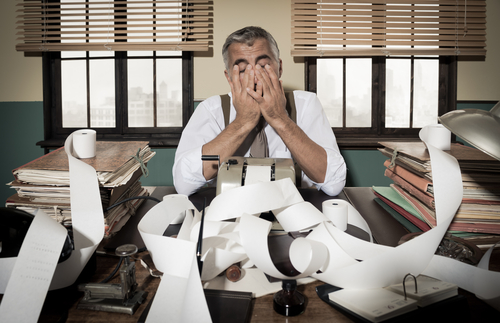 While you consider earning your online Bachelor's degree in Accounting, of course, there may be some stressful points to being in accounting that you might want to consider. Let's face it… the bottom line in any business is the bottom dollar.
When in the wake of financial trials and tribulations, you may be asked to explain why business has flourished or, most importantly, to explain why everything went awry. You must be confident in your abilities because upper management will look to you for answers, no doubt. Can you take the inquiries and possible criticism?
Rule Follower
As an accountant, you must always follow the rules. If you consider yourself a "rule-breaker," perhaps accounting is not for you. Tax codes and regulations require that accountants adhere to all state and federal laws. You must also maintain a backup for your figures. Can you follow the rules?
Miscellaneous to Consider
Other factors must be considered when contemplating a career in accounting. The typical 9 – 5 office hours may apply; however, during tax season, January through April, you may be required to put in extra time to accommodate your client's needs. In some instances, accounting can be monotonous, with duplication every day, month, or quarter when completing the same reports repeatedly, although with different numbers. Can you put in the time required and the effort needed for accuracy?

Although your online Bachelor's degree in Accounting will benefit you greatly, as in any accounting position, continued education will be an ongoing requirement to obtaining certifications, licensure, or just keeping up with the latest and greatest in technology and changing rules and regulations within accounting. Are you willing to invest in your educational future to stay up-to-date on the latest trends and accounting practices?
As a career in accounting can be stressful sometimes, rest assured, the feeling of accomplishment will outweigh your misgivings.
---
If you are interested in this field, please check out our list of the Best Online Schools for Bachelor's in Accounting degree programs.
For more information, see: WHAT WILL A CAREER IN ACCOUNTING ENTAIL?